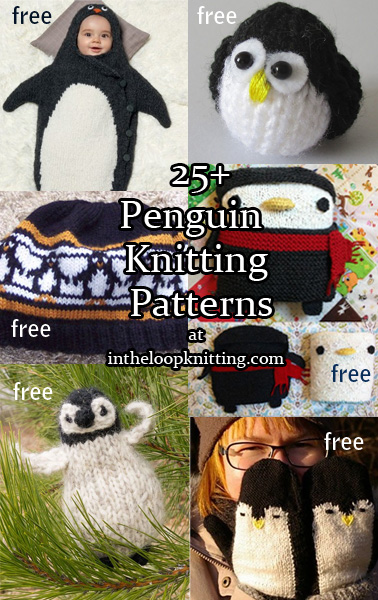 Penguins are too cute to stay in the Antarctic…they belong on hats, pillows, snugglies, blankets, mittens, and toys!
To get the knitting patterns, scroll down the page to the individual pattern you want and click on the link to that pattern.
These patterns are not my designs but links to other designers who have generously shared their patterns. If you have questions about how to knit a specific pattern, please contact the designer directly.
All links on this site are for informational purposes, but please note that some links are to affiliate sellers that pay me a small commission on purchases.
Free Patterns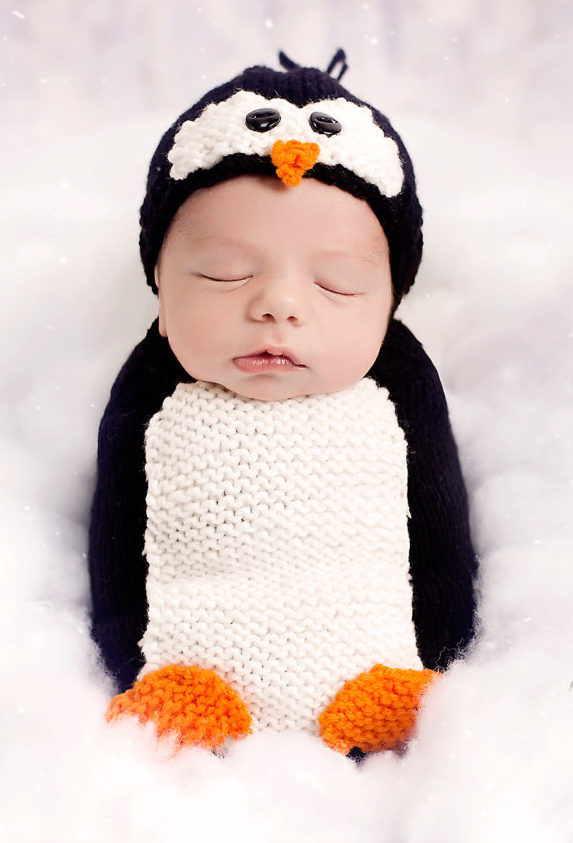 Poppy Penguin Cocoon and Hat Set
Now Free thanks to the generosity of the designer! This snuggly matching sleep sack and hat set by Melody's Makings can also be used as a newborn prop or Halloween costume, Suzes Newborn, 0-3 Months, 3-6 Months, 6-12 Months with larger size options for hat.

Cozy Penguin Hat
Adorable baby hat is transformed with a few extra pieces to a cute animal. Web pattern for size 6 months is free. More sizes and a printable pdf are available on Etsy. Designed by Cassie at Little Red Window.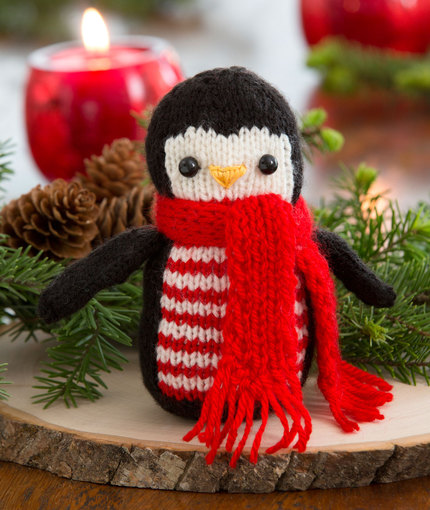 Cheerful Holiday Penguin
Nancy Anderson designed this softie toy that stands about 6 inches tall.

Porroro and Petty Penguin
These penguin toys are based on a south Korea cartoon series. The knitting instructions are written and charted. However, I couldn't see any assembly instructions and would suggest reading project notes. Probably best for more experienced knitters. Designed by Soryeang Leem. Available in English and Korean.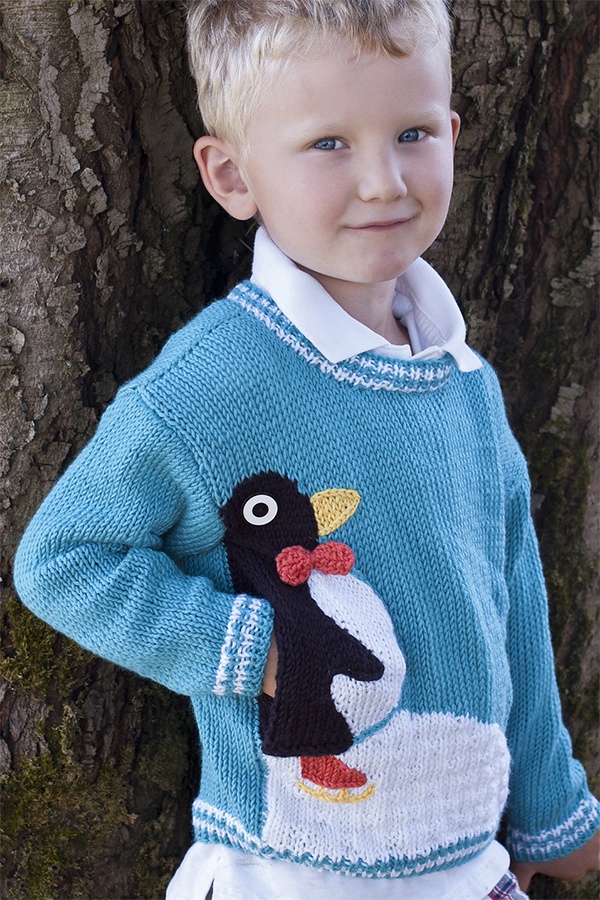 Penguin Pullover
Long-sleeved child's sweater with a cute penguin who hides a convenient pocket. Sizes 2, 4, 6. Designed by Amy Bahrt for Cascade Yarns.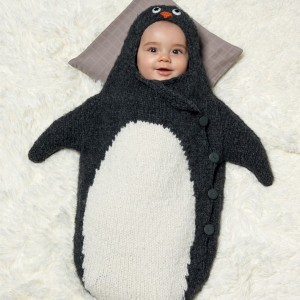 Penguin Baby Bunting Bag
This design by Yarnplaza is cute and cuddly. Some reviewers have noted there is some crochet and the chart is small.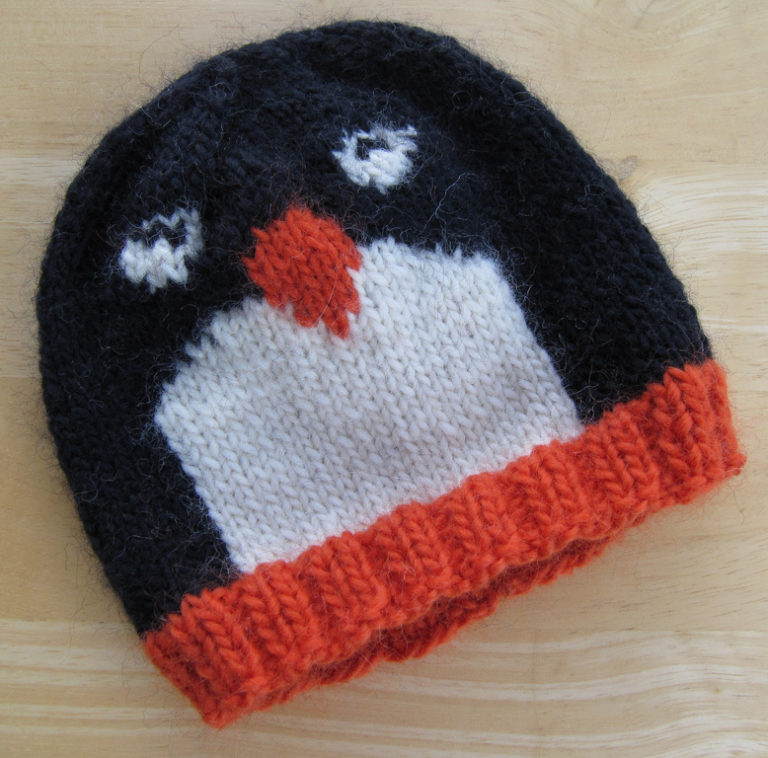 Penguin Pal Hat
Beanie style hat designed by Lucie Sinkler Pictured project by carriebee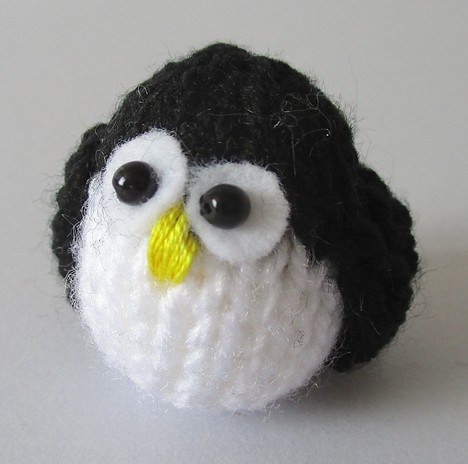 Teeny Penguin
Designed by Amanda Berry, this tiny toy is approximately 4cm tall.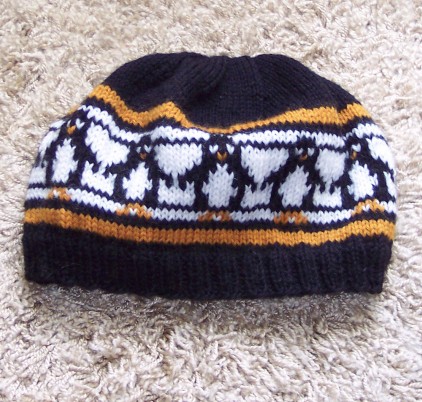 Penguins Galore Hat
Designed by Pinko Knits, this adult beanie features colorwork.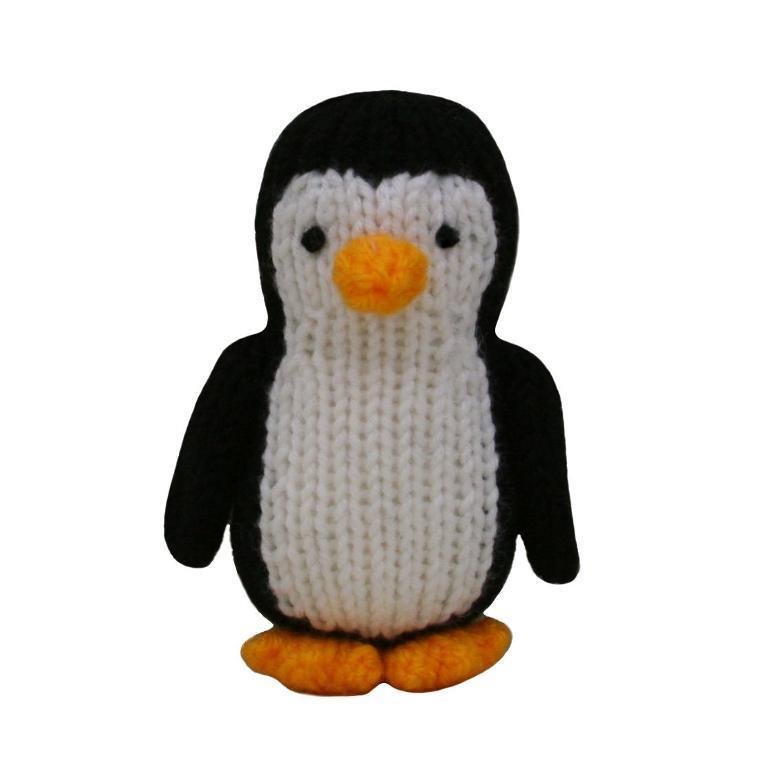 Penguin Toy
Designed by Knitables. Height approximately 10 cm (3.93 inches) / Width approximately 7 cm (2.75 inches)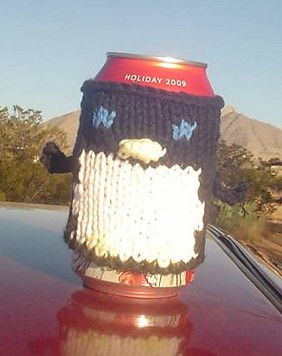 Penguin Can Cozy / Wristwarmer
What's better to keep your can cold and your hand warm than an Antarctic cutie? Designed by Barbra Szabrowicz, this is a great stash buster.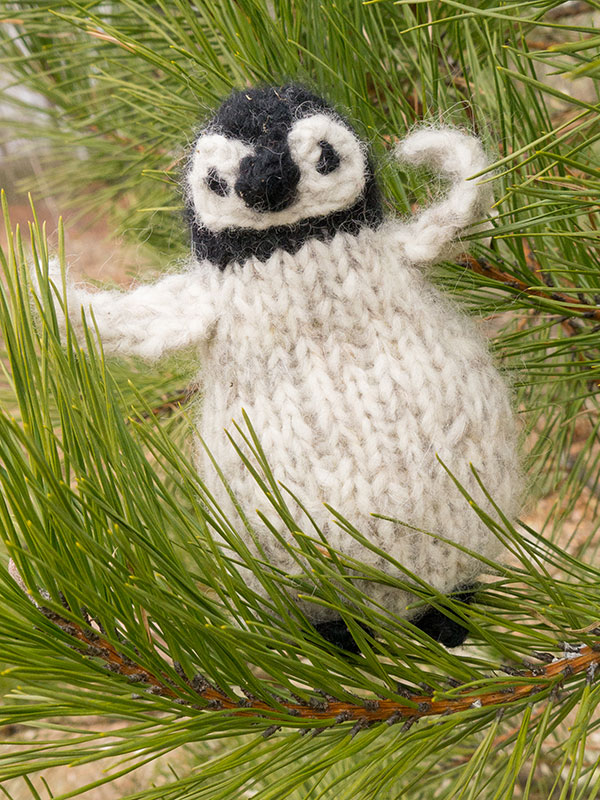 Chilly Cheeks Penguin
Designed by Ashley Palumbo for the Berroco holiday card.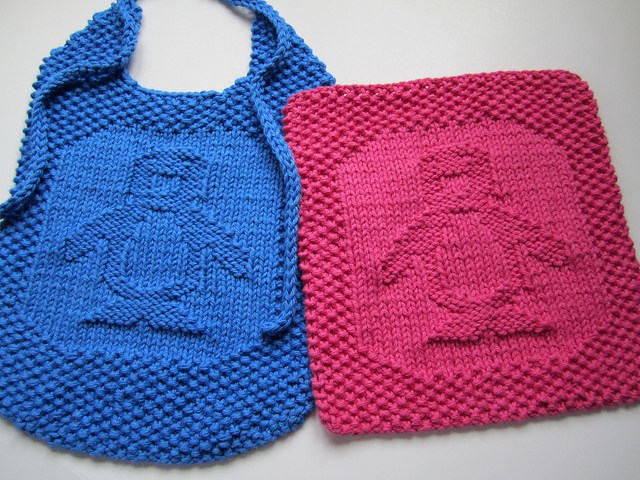 Penguin Washcloth and Bib
Designed by Elaine Fitzpatrick, the washcloth expert, this motif can also be used for blankets or other knitting projects.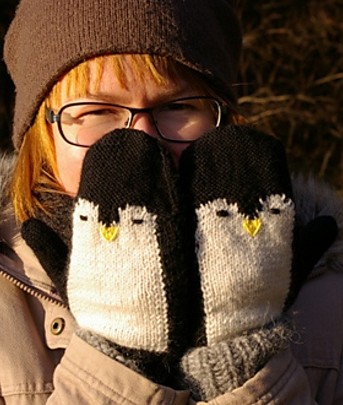 Penguin Mittens
Designed by Marianne Lind, these penguin mittens are sized for XS, S hands with a seam up the side.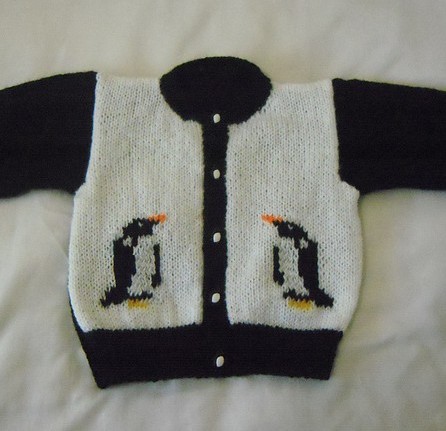 Penguin Cardigan
Designed by Cheryl Daley, this cardigan is sized for 6 month – 6 years and the design is done with double knitting.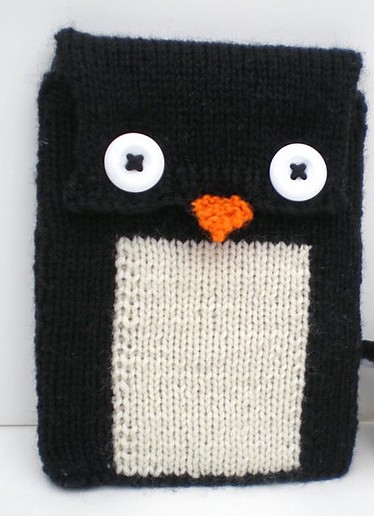 Penguins Tablet Cover
Ruth Garcia designed this for a Kindle but it is adaptable to other sizes of tablets. It is knitted flat and seamed at the end. The eyes go through buttonholes to hold down the head flap.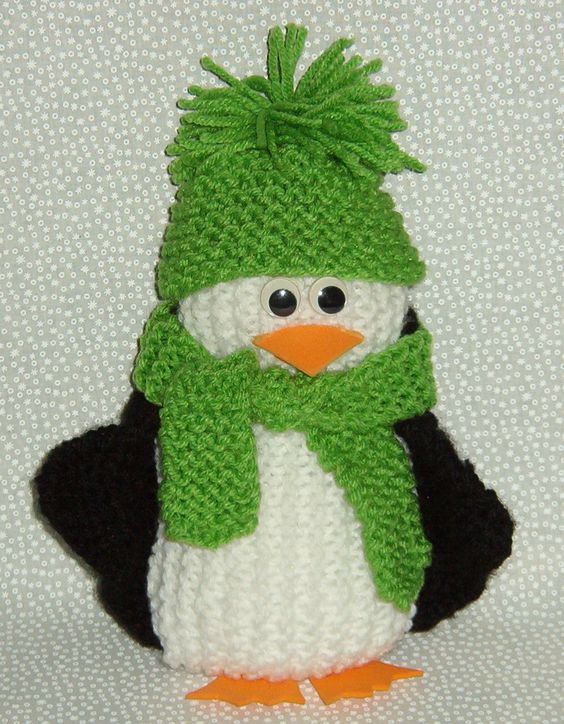 Stacey's Perfect Penguin
This bean-bag penguin softie toy by Messmerland Knitting is an easy pattern knit in garter stitch and embellished with safety eyes, felt feet and bill. Comes with patterns for her own scarf and hat!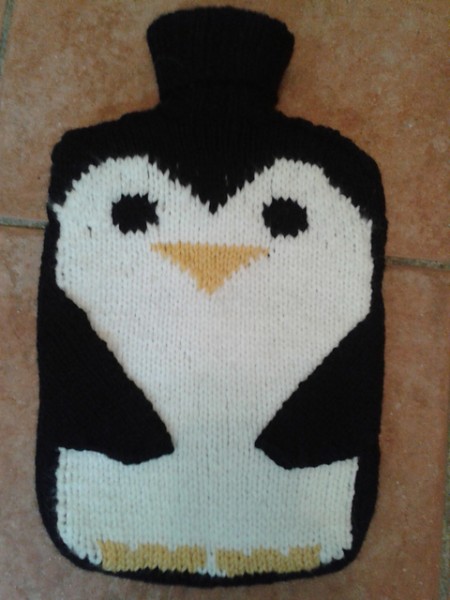 Penguin Hot Water Bottle Cozy
Designed by Marianne Wells, this adorable hot water bottle cover is knit with dk yarn held double so as to create a thick fabric to keep the heat from burning skin, and the cosy opens at the back for easy access as well as at the neck for easy refilling.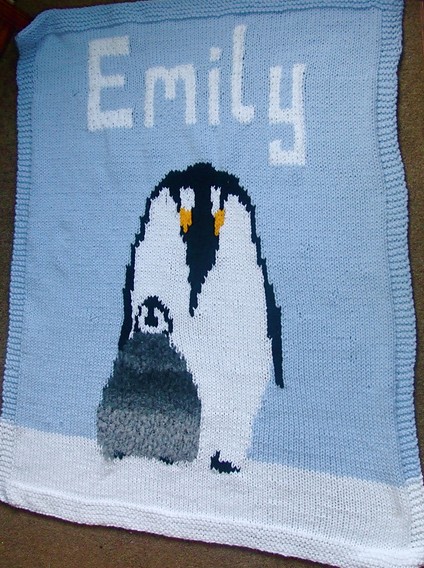 Penguin Baby Blanket
Designed by Fiona Byrne.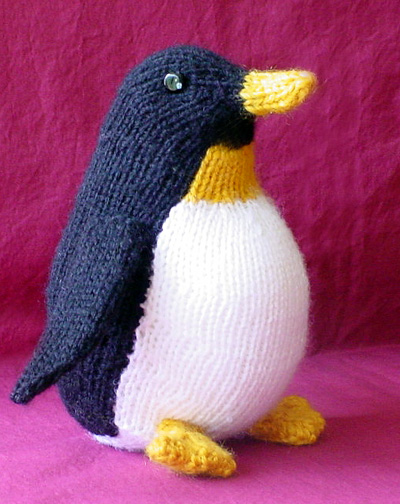 Pasha the Penguin
Alexandra Virgiel designed this 8 inch toy shaped with short rows.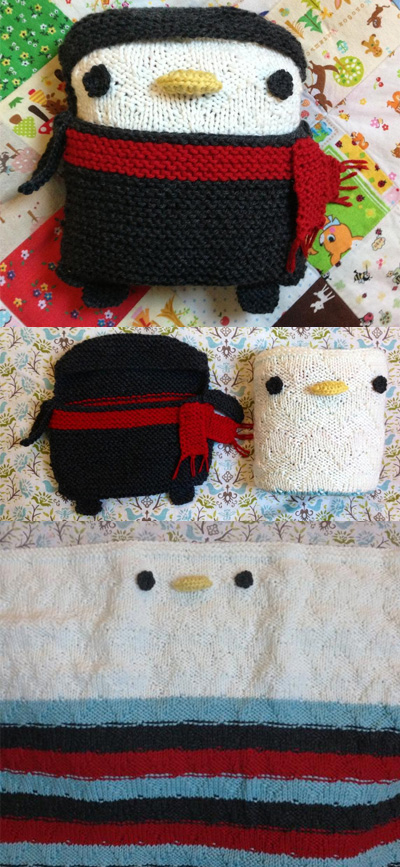 Penguin Baby Blanket
Amy Gaines designed this fun pattern to make a baby blanket that folds and fits into a Penguin holder. Blanket measures 24 inches by 24 inche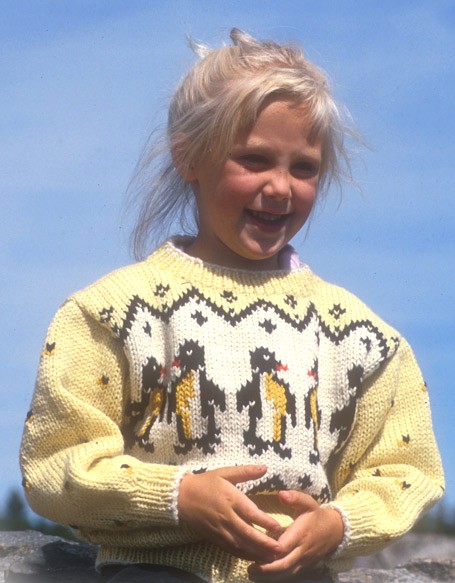 Penguin Children's Sweater
This sweater by DROPS Design is sized for children 3/4 – 5/6 (7/8 – 89/10 – 11/12) years. There is also an adult sized sweater.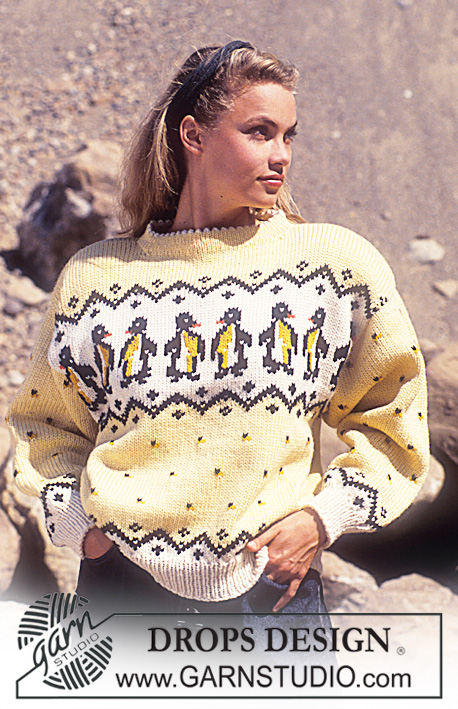 Adult Penguin Penguin Sweater
This sweater by DROPS Design is sized for adults S – M – L.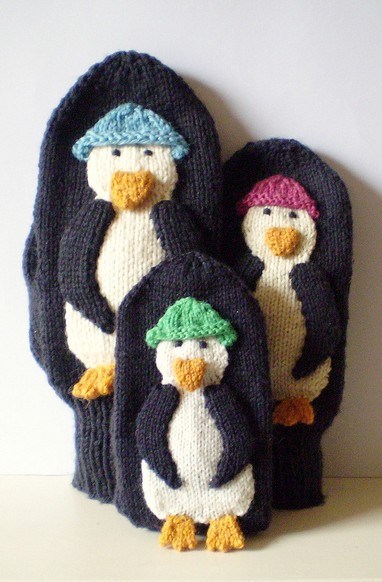 Penguin Mittens
Designed by Frankie Brown, these mittens come in small, medium, and large.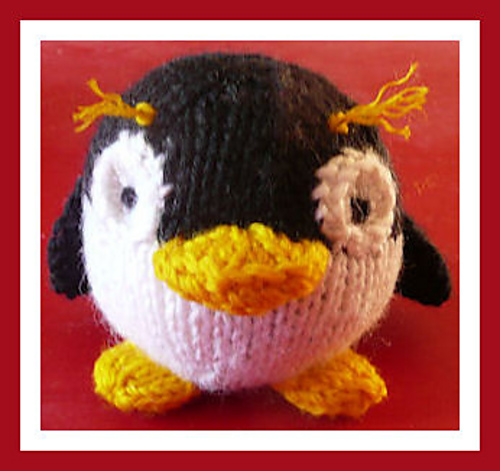 Mak Penguin
Plush toy designed by Eve Everitt.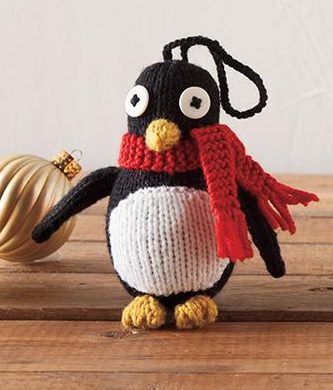 Penguin Ornament
This Knit Picks design is approximately 4.5″ tall
Patterns for Purchase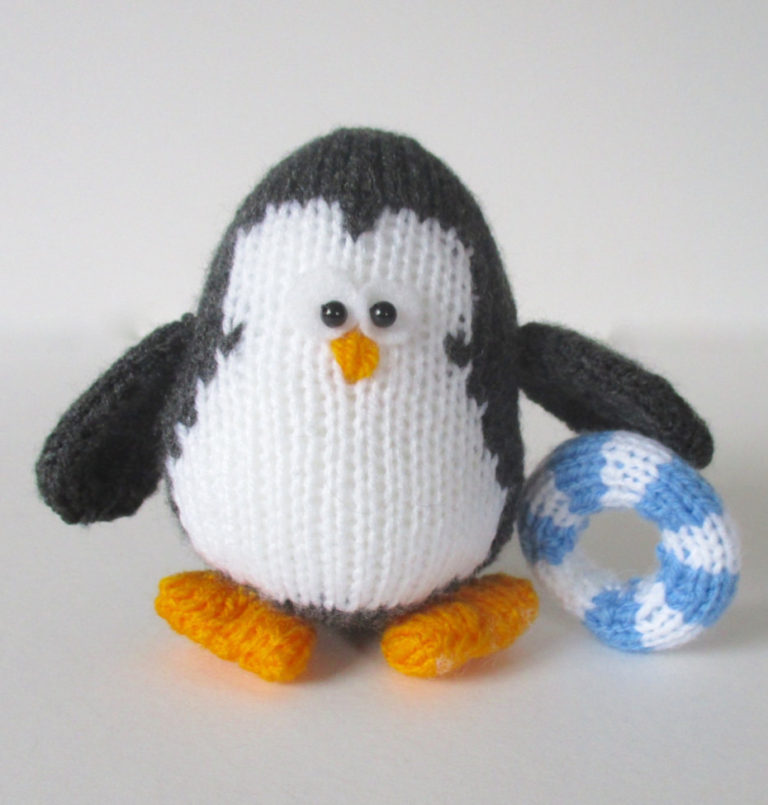 Hopkins the Penguin Toy
Designed by the amazing Amanda Berry, this penguin softie is approximately 11cm tall.

Southernmost Mittens
Mittens with adult and baby penguins in stranded colorwork. Designed by Erica Mount.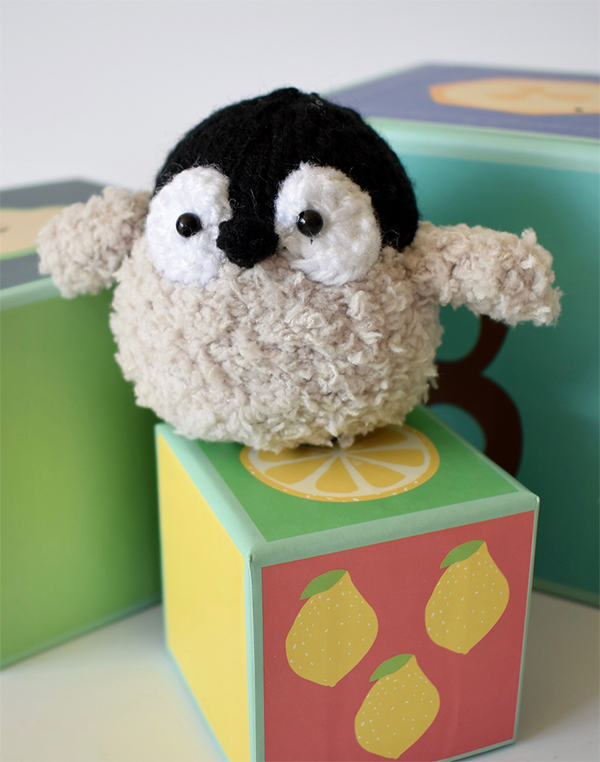 Baby Penguin Toy
Designed by the amazing Amanda Berry, this cuddly baby penguin is knitted in a fluffy boucle yarn. The penguin is approximately 8cm tall.

Happy Penguin Hoodie Sweater
Child's pullover sweater in sizes Newborn (3 months, 6 months, 9 months, 12 months) 2, 4, 6, 8, 10 years. Designed by Jessica Anderson so the hood looks like the penguin's head while pocket panel in the front is colored white like a penguin's breast.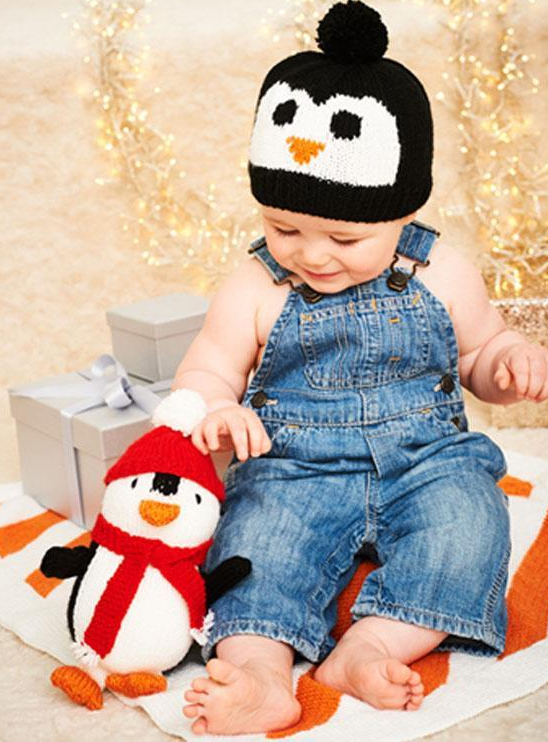 Piper the Penguin, Hat and Blanket Patterns or Kit
Baby hat, penguin toy softie, and baby blanket. Available as pattern only or kit.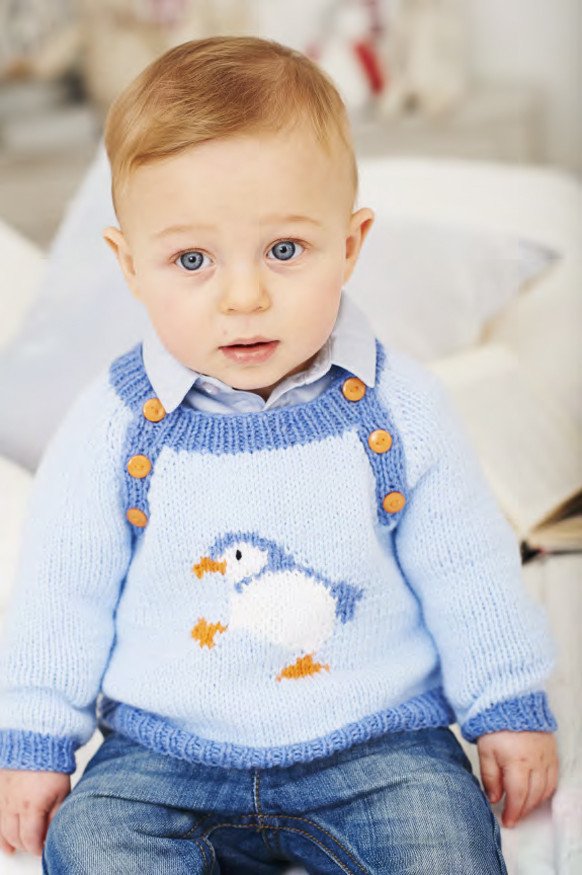 Penguin Sweater
This pullover sweater for babies and children features buttons at the shoulders for easy dressing and an intarsia dancing penguin motif. Instructions are to fit chest 16/18"-24/25", birth to 7 years.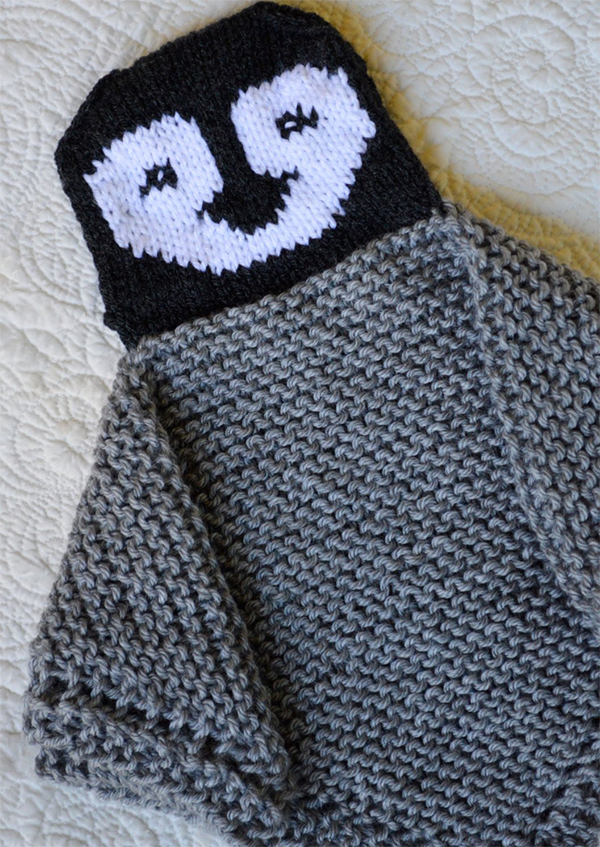 Penguin Security Blanket Lovey
The blanket portion is knit flat in garter stitch for great tactile stimulation, head is knit both in the round and back & forth for the charted colorwork portion. I'd put stuffing in the head but that's a personal preference.

Penguin Pillow
This cute pillow cover is made to fit around a 14″ X 14″ pillow form.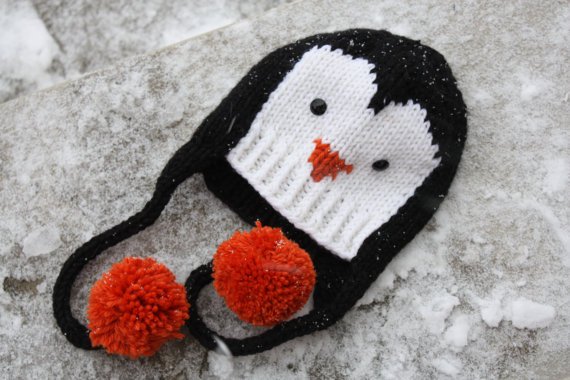 Waddles Penguin Toque
Worked seamlessly, from the top down, in stockinette stitch, this little hat can be knit up rather quickly!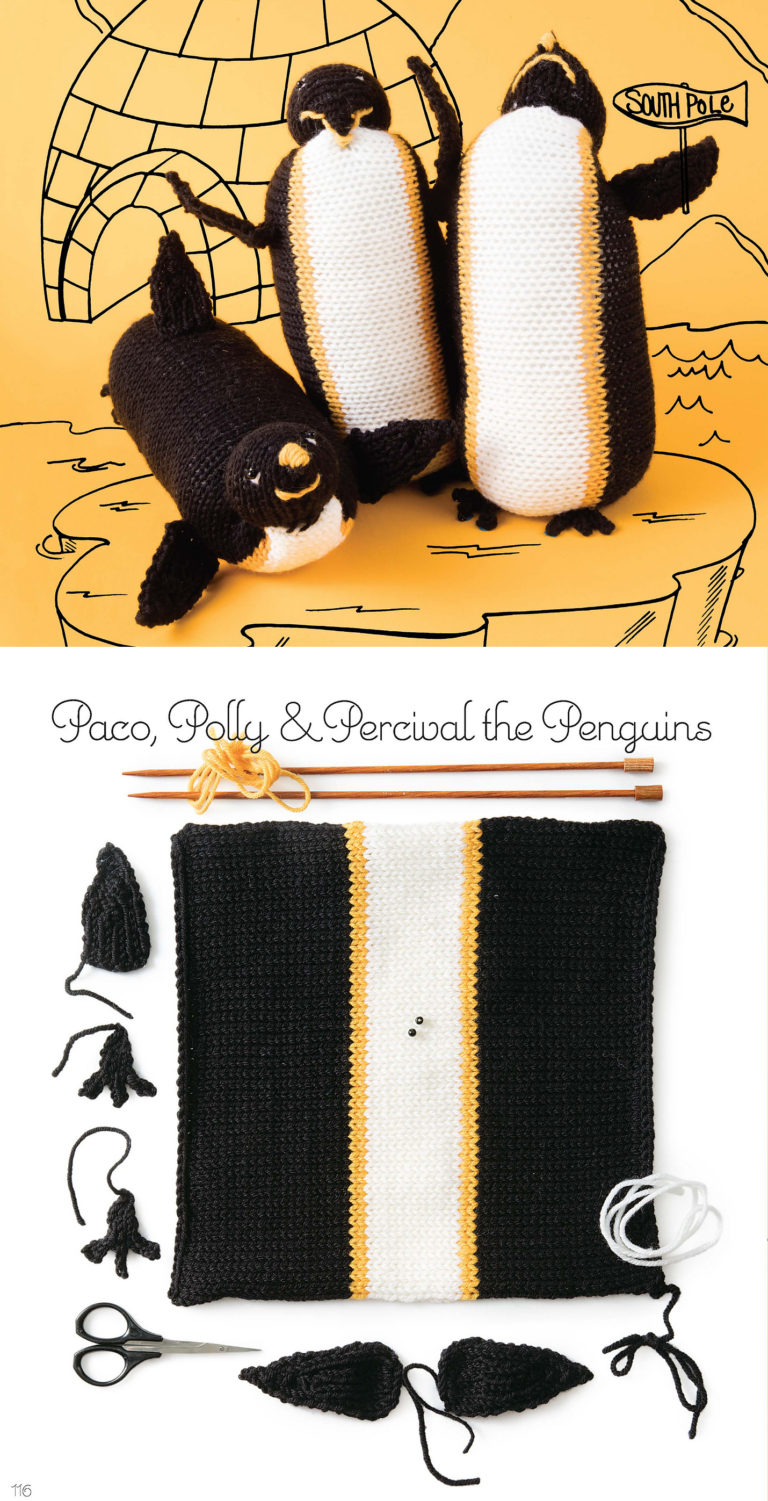 Penguin Knit From a Square
These penguin toys are constructed from a sttockinette stitch square with a few stripes, two wings, two feet, and a tail. The penguins can be knit to different sizes by using different yarn weights and gauges. One of the 25 animal patterns in Nicky Epstein's Knit a Square, Create a Cuddly Creature: From Flat to Fabulous – A Step-by-Step Guide.

Penguin Pullover Sweater
Child's pullover sweater in sizes 2,4,6,8,10 and 12 with two penguins on the front and two on the back. The wide boat neck is easy to pull on or off.