Shorter Sleeved Pullover Knitting Patterns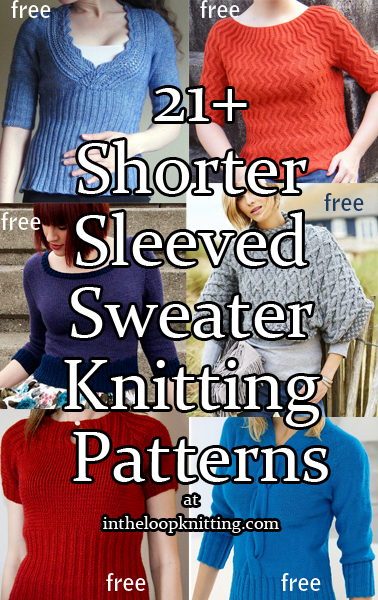 To get the knitting patterns, scroll down the page to the individual pattern you want and click on the link to that pattern.
These patterns are not my designs but links to other designers who have generously shared their patterns. If you have questions about how to knit a specific pattern, please contact the designer directly.
All links on this site are for informational purposes, but please note that some links are to affiliate sellers that pay me a small commission on purchases.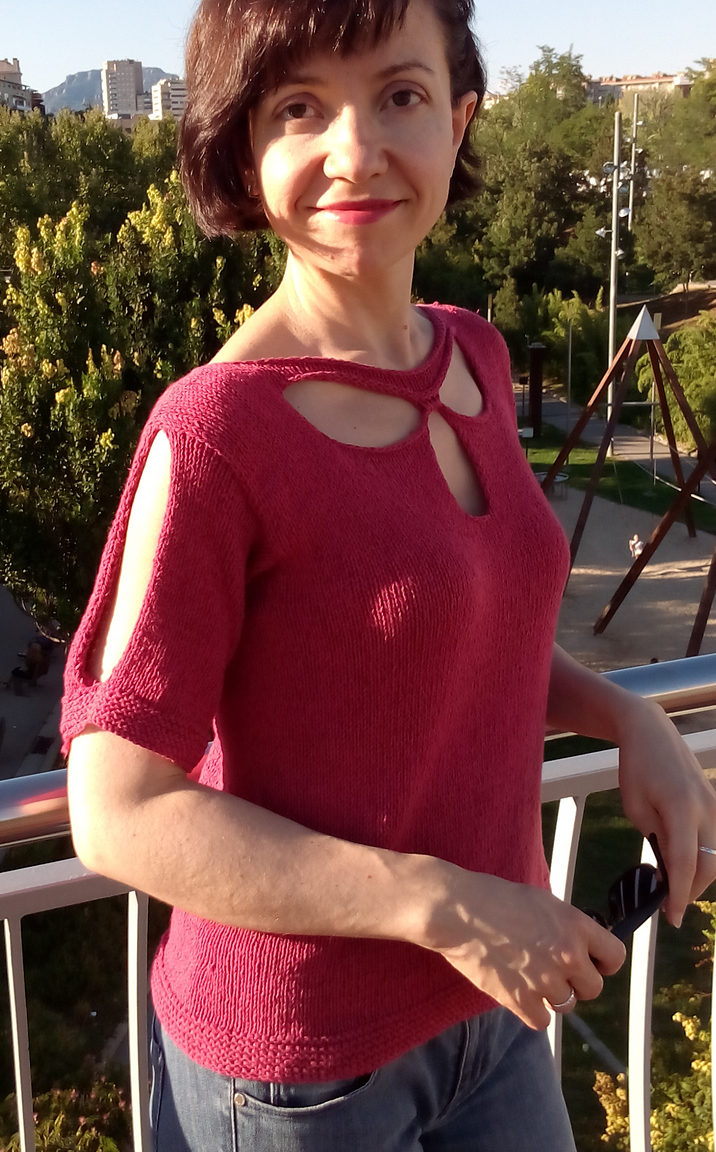 Tempesta Top
Short sleeved pullover with flower petal cut outs in the front and cold shoulder sleeves. Sizes 35 (39, 43, 47, 51)" Bust. Designed by Kristin Omdahl. Pictured project by Carmen73. Sport weight yarn.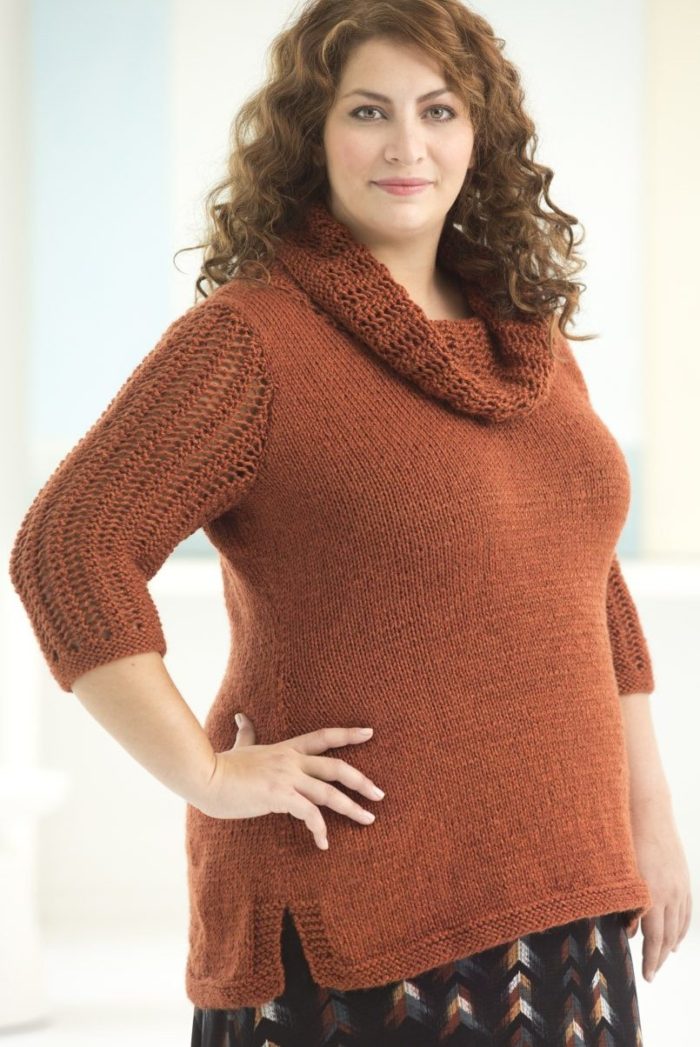 Cowl Neck Tunic
Pullover with lace three quarter length sleeves and matching lace cowl. 4 sizes Finished Bust 48 (51, 55, 59) in.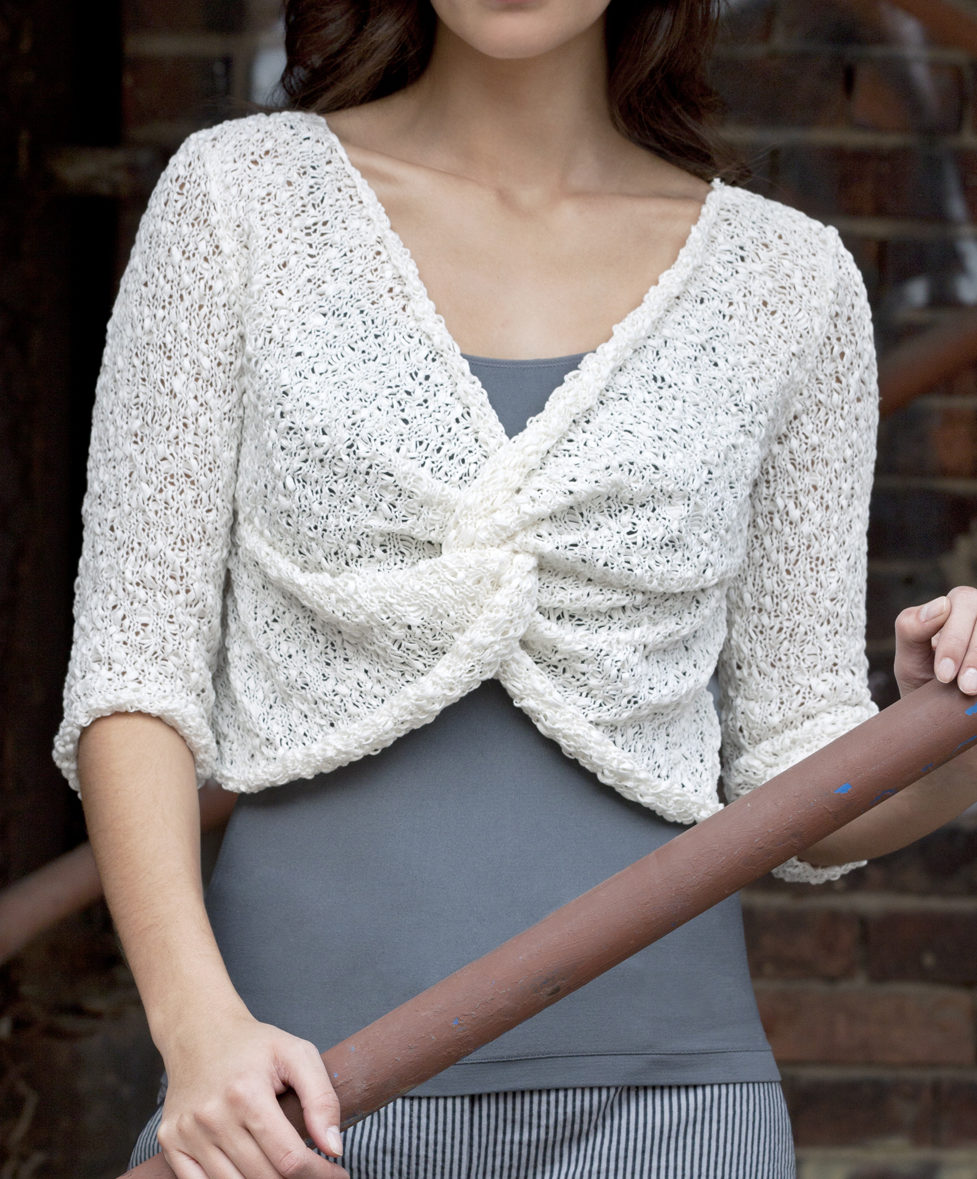 Remsen Twist Front Top
Cute cropped pullover is knit in stockinette and seed stitch and gets it texture from the recommended yarn. This may only be free for a limited time. Designed by Coralie Meslin for Tahki Stacy Charles. Sizes Small (Medium, Large, XL)
[widget id="black-studio-tinymce-8″]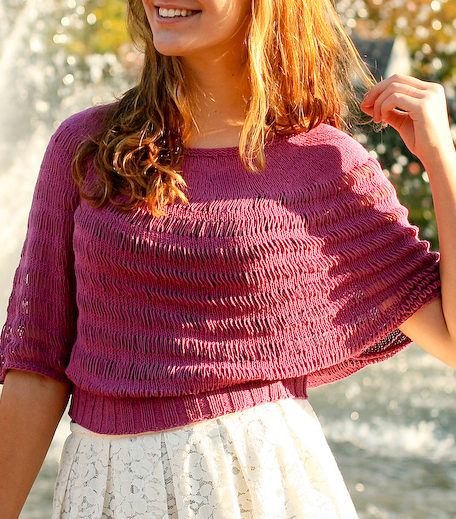 Rosarian
This pullover is combination of sweater and poncho, wrapping the shoulders and upper arms with elbow length arm openings just above the fitted waistband. Knit with dropped stitches, it creates a flattering silhouette for almost everyone. Designed by Melinda VerMeer. XS (S, M, L, 1X, 2X 3X)

Quadrant Top
Designed by Norah Gaughan, this seamless pullover with lace motifs is knit from the center out so you stop knitting when you get to the size you want. Pattern and instructional video class available for free with a free trial at Creativebug OR purchase pattern and class individually.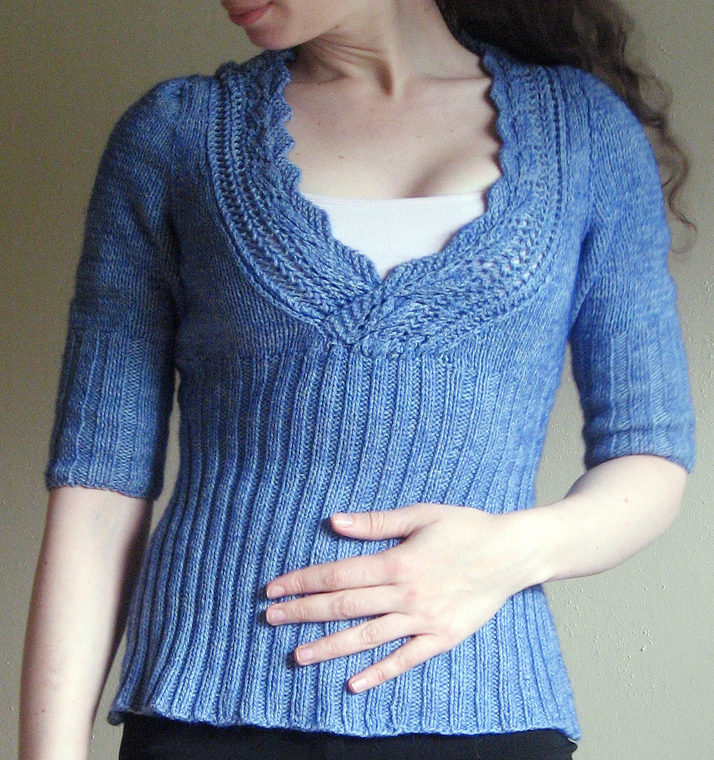 Bella Paquita
This pullover top by Marnie MacLean features a lace neckline, empire waist, ribbed body for fit, and elbow length sleeves. Bust: 34¼ (37½, 39¼, 42¾)"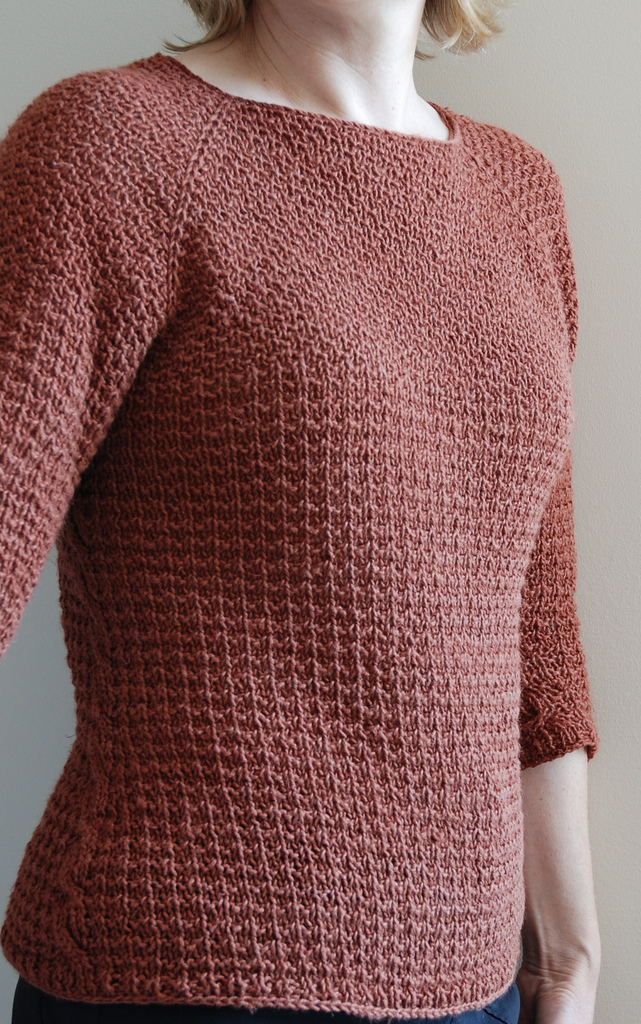 Miss Honeychurch
This pullover is worked in one piece from the top down and features textured stitches, unexpected side cables, three-quarter-length sleeves, and a flattering A-line shape. Designed by Cheryl Niamath. XS [S, M, L, 1X, 2X, 3X] Pictured project by Erysimum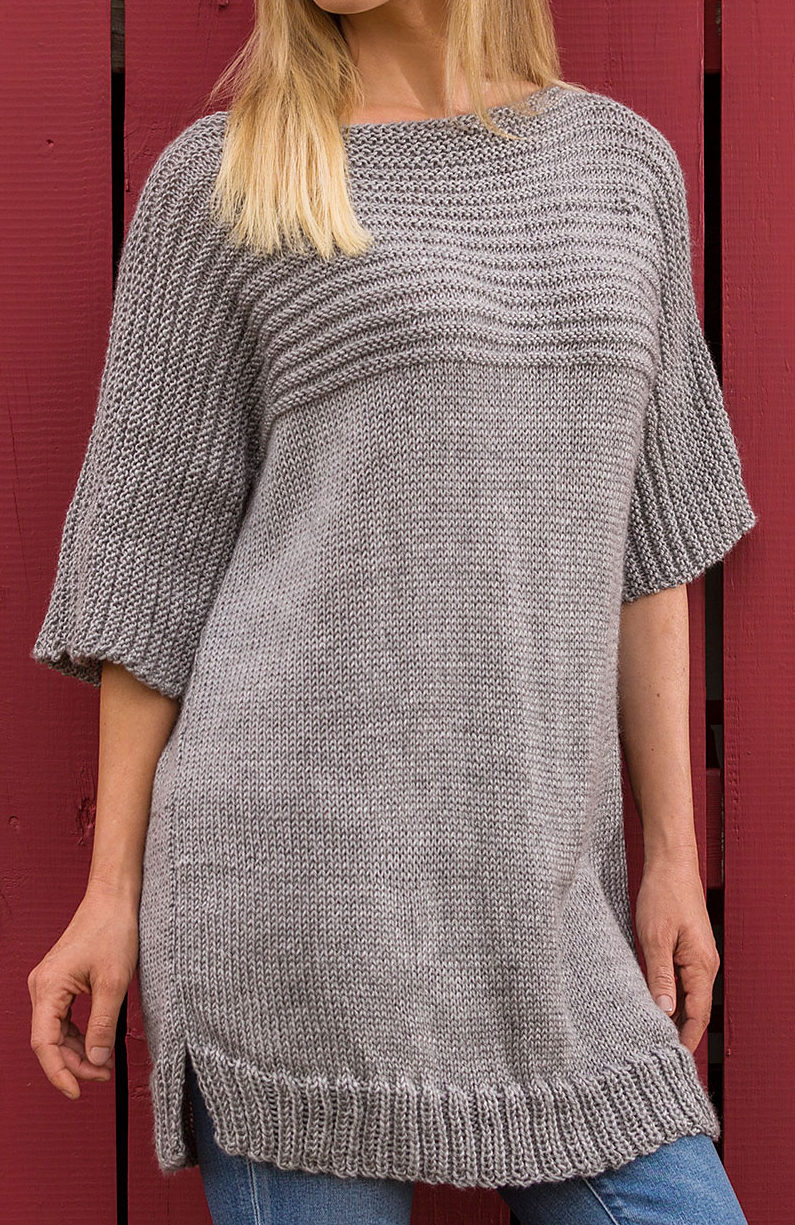 Big Comfy Sweater
This easy pullover by Lorna Miser is constructed of two identical pieces. Both back and front are worked from the lower edge upwards. At underarm, stitches are cast on each side of piece for sleeves.
[widget id="black-studio-tinymce-17″]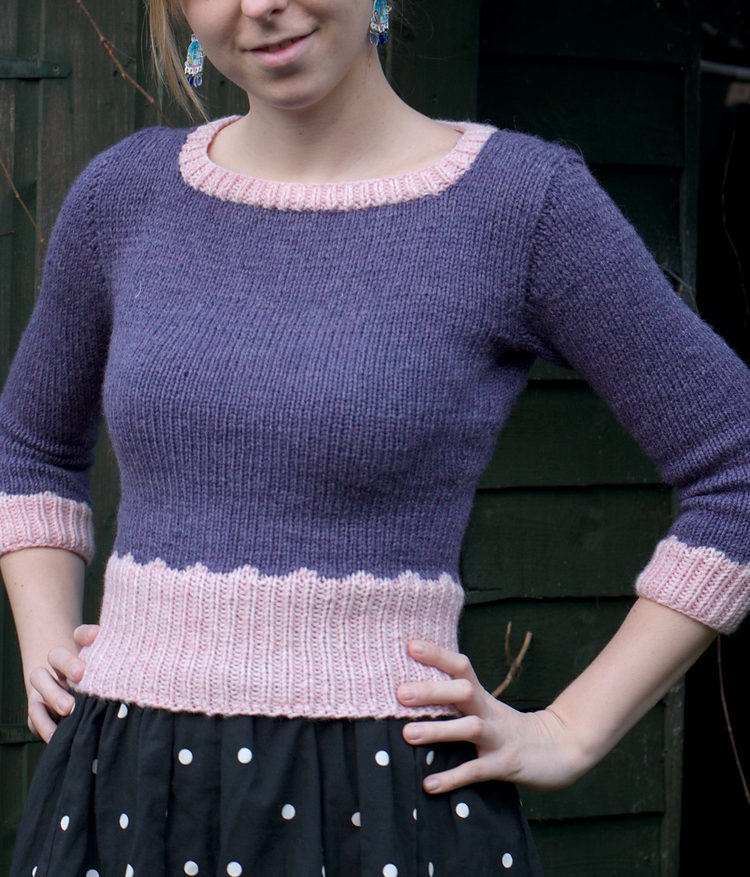 Scalloped Pullover
Cropped sweater features color-blocking with scalloping at the waist and cuffs and elbow-length sleeves in worsted weight.  Designed by Andi Satterlund. XS (S, M, L, 1X, 2X, 3X). Pictured project by ela-sews
[widget id="black-studio-tinymce-8″]
Rotation
Top-down seamless pullover sweater top with short sleeves and circular lace yoke. Great stashbuster. Designed by ANKESTRiCK. XS, S, M, L, XL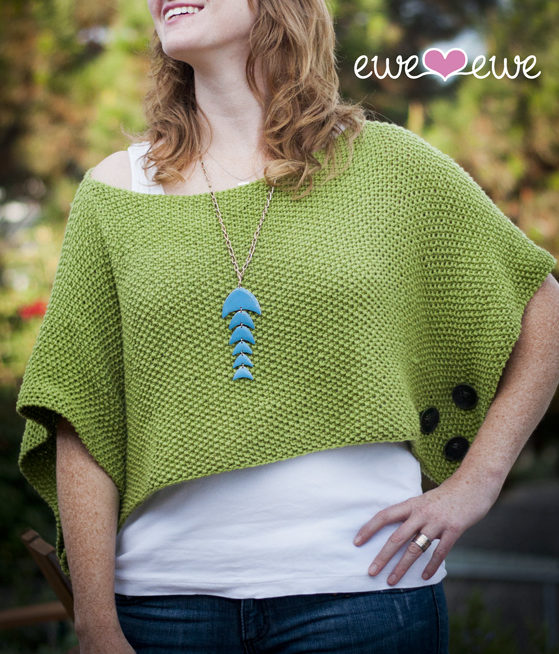 Contessa Cover-Up
If you can knit, purl, cast on and bind off, you can knit this easy short sleeve cropped pullover top in seed stitch with buttons to close sleeves and define the shape. One size fits most –  15″ high x 33″ wide
[widget id="black-studio-tinymce-13″]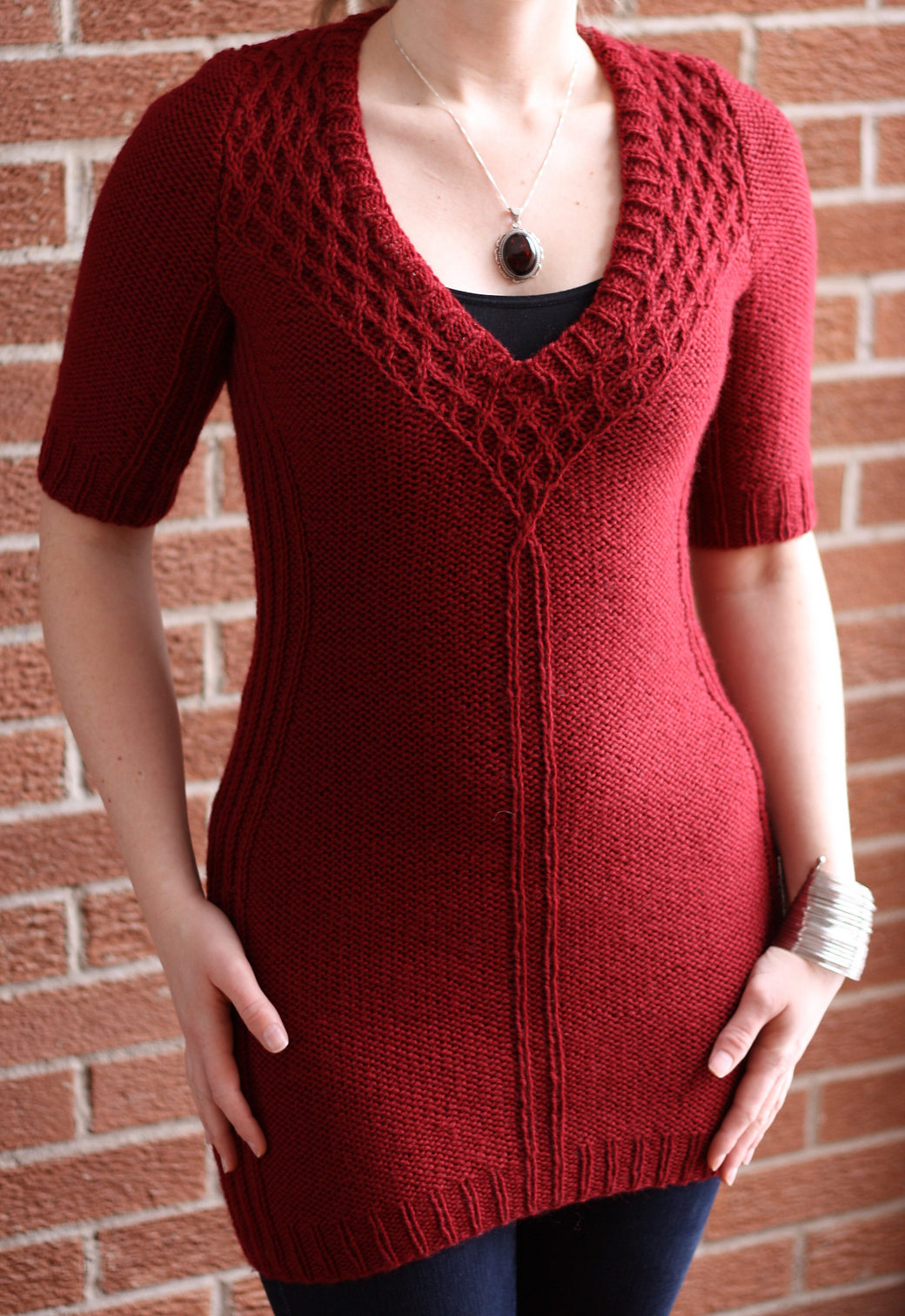 Briar Rose Tunic
A delicate cable lattice grows out of a sleek column of ribbing in this tunic. Designed by by Elisabeth F. Parker. 30 (34, 38, 42, 46, 50)" bust circumference.  Pictured project by Amy77
[widget id="black-studio-tinymce-8″]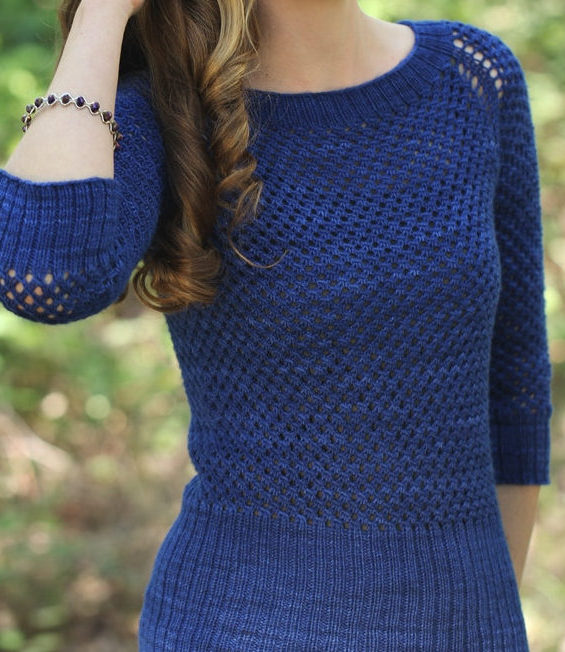 August Sky Pullover
This top down pullover is knit in an easy all over lace pattern, accented with ribbing, with elbow length sleeves. Finished Bust Measurements 27.5 (30, 32, 34.5, 36.5)(39, 41, 43.5, 47)" / 70 (76, 81, 87.5, 93)(99, 104, 110.5, 119) cm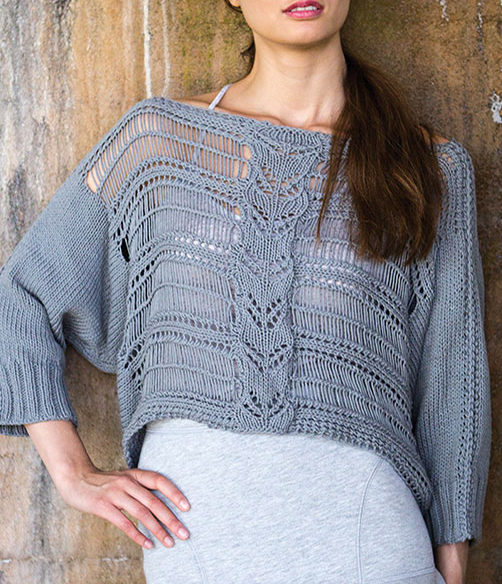 Burkina
Exquisite pullover top designed by Norah Gaughan featuring a central lace panel on a background of dropped stitches. To fit bust sizes 30(34-38-42-46-50-54)". One of the patterns in Berroco: Norah Gaughan Vol 16

Albers Pullover
Love the staggered stripe pattern in this pullover sweater with three quarter sleeves. The intarsia technique minimizes ends for a quick, easy finish. 34 (37¼, 42¼, 46, 50¾)" bust circumference. Designed by Julia Farwell-Clay Pictured project by MadMad
[widget id="black-studio-tinymce-8″]

La Cruz Top
I love the striking twisted wrapped front on this lace openwork pullover sweater with cables. Woman's S through 3XL
[widget id="black-studio-tinymce-13″]

Floral Finery Pullover
Inspired by Art Nouveau, this sweater features three-quarter sleeves with colorwork cuffs and wide-statement collar with colorwork and shaped points at both the front and back framing the V-neck. 34½ (38½, 40½) inches (87.6 [97.8, 102.9] cm) bust circumference
[widget id="black-studio-tinymce-8″]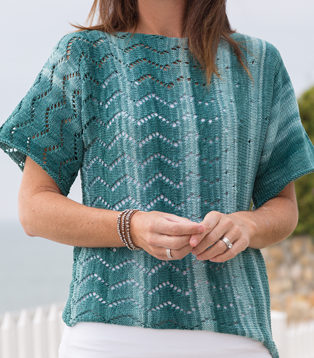 Desert Sands Tee
Short sleeved top features an easy chevron lace. Woman's S through XL.
[widget id="black-studio-tinymce-13″]
Terry Matz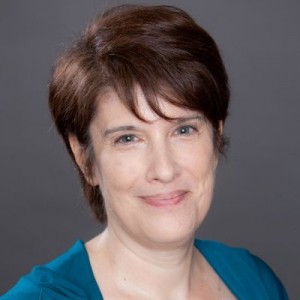 Terry is a knitting late-bloomer, learning to knit as an adult from Internet tutorials, because she wanted a craft that was useful, fun, and portable. Knitting hats for cancer patients inspired her to design her own patterns—available for free at her blog, intheloopknitting.com. Terry met her husband Ken at a science fiction convention and moved to the Kansas City area to be with him more than 30 years ago. Terry supports her yarn stash by creating websites and other digital media. Terry firmly believes in Knitting in Public—it's a great conversation starter!