Weirdly Wonderful Knitting Patterns
Okay, I admit that I've posted some unusual collections. But these patterns are so odd that they deserve a place all their own.
To get the knitting patterns, scroll down the page to the individual pattern you want and click on the link to that pattern.
These patterns are not my designs but links to other designers who have generously shared their patterns. If you have questions about how to knit a specific pattern, please contact the designer directly.
All links on this site are for informational purposes, but please note that some links are to affiliate sellers that pay me a small commission on purchases.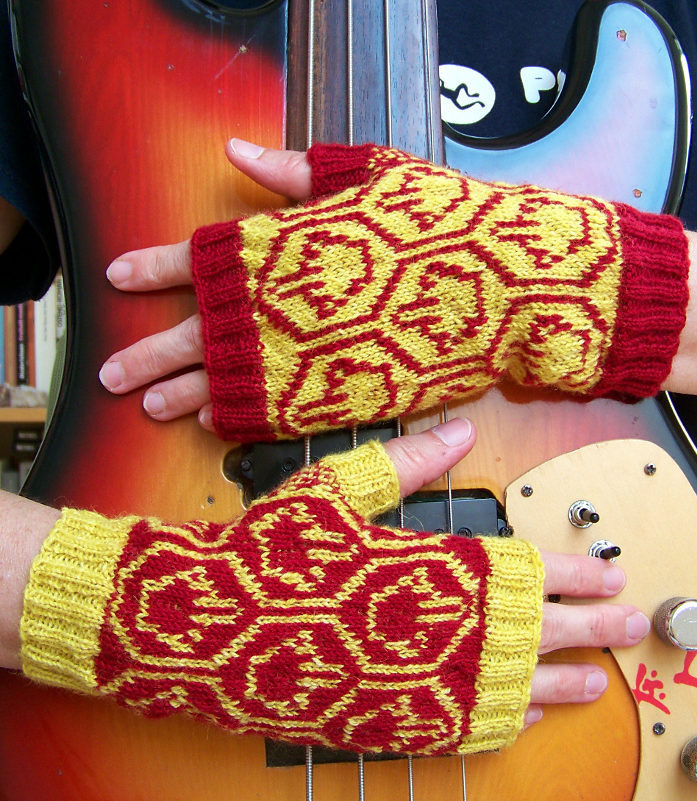 And the Horse You Rode In On Mitts
Designed by Karin Aida. Pictured project by spaetesMaedchen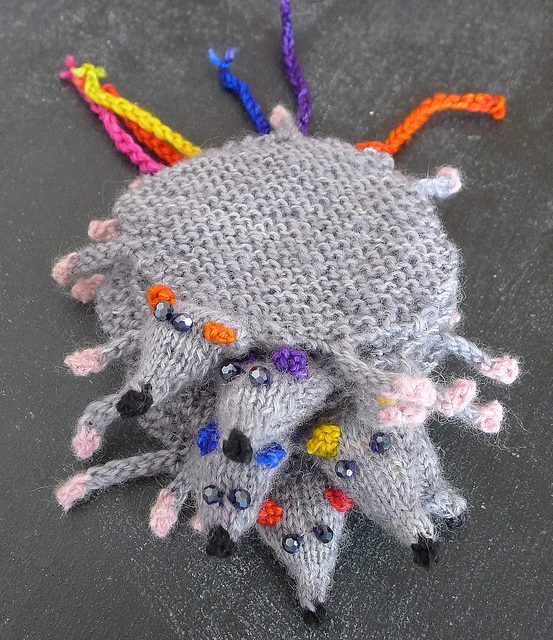 Flat Rat
This versatile roadkill design by Susan Glinert Stevens can be used as a coaster, a bookmark, or any place you could use a flattened rodent.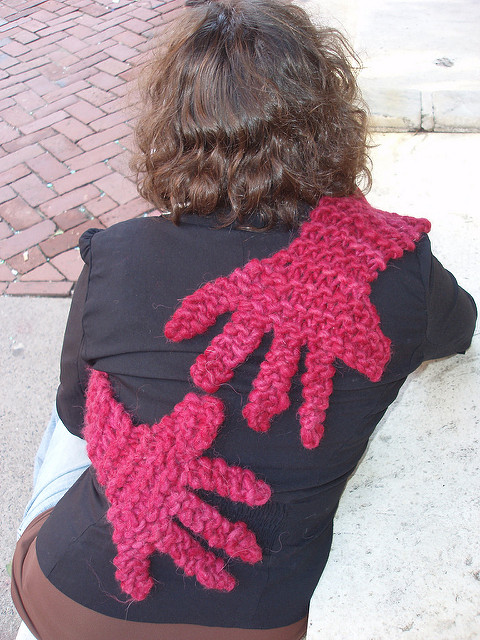 Hug Scarf
Sarah Pasternak's pattern is an easy quick knit in garter stitch with chunky yarn. As she says, "With hands on each end of the scarf, I can hug the people I love even when I'm not there! It's easy, just take out the scarf, wrap it around you and…voila! I gave you a hug!"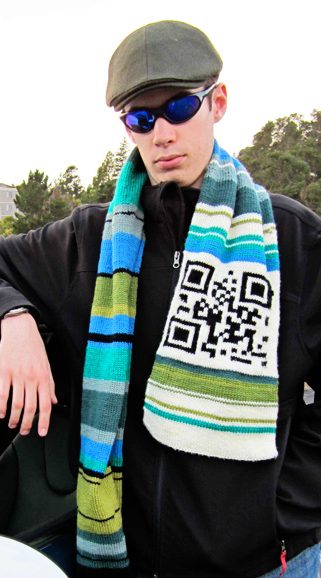 QR Code Scarf
Lisa Bogart created this geeky scarf pattern that contains two charts for "My Scarf" and "Love Mom". Look through the projects to see charts for other codes. She says that if they are knit correctly they will actually scan to reveal the message.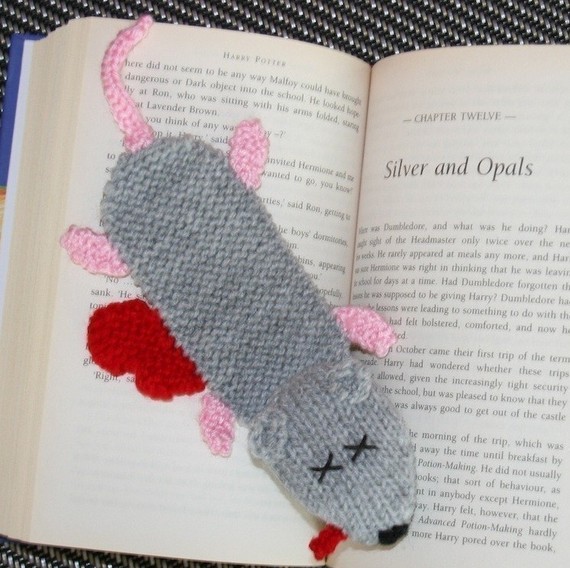 Squashed Rat Bookmark
The body is flat and the head is thicker so it can stick out of the top of your book. The blood oozing out from his side is optional. (Good to know!)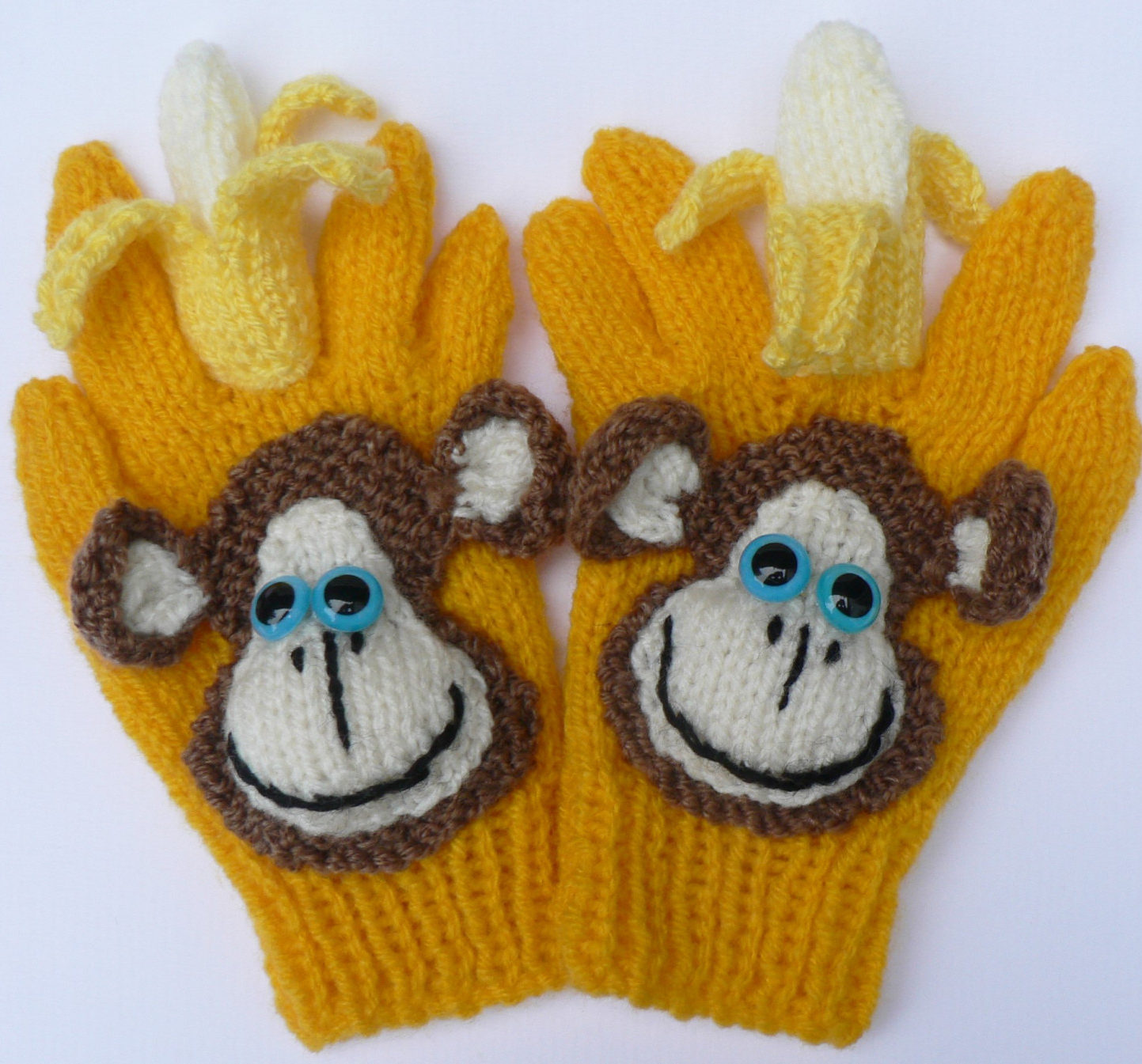 Cheeky Monkey Gloves
Knitting pattern for novelty gloves, featuring a Cheeky Monkey face & a 'banana' finger. Sized for ages 3 years – adult.
Terry Matz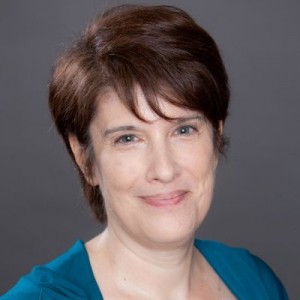 Terry is a knitting late-bloomer, learning to knit as an adult from Internet tutorials, because she wanted a craft that was useful, fun, and portable. Knitting hats for cancer patients inspired her to design her own patterns—available for free at her blog, intheloopknitting.com. Terry met her husband Ken at a science fiction convention and moved to the Kansas City area to be with him more than 30 years ago. Terry supports her yarn stash by creating websites and other digital media. Terry firmly believes in Knitting in Public—it's a great conversation starter!