TV and Movie Gloves and Mittens Knitting Patterns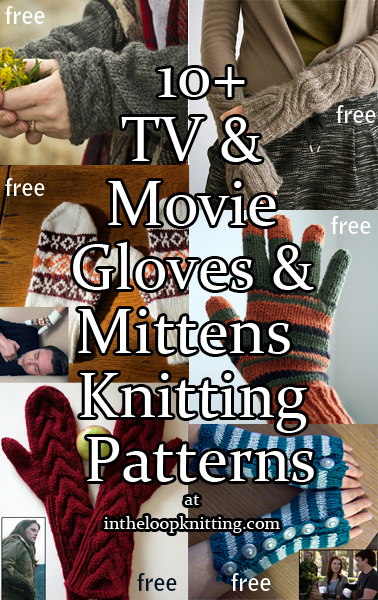 To get the knitting patterns, scroll down the page to the individual pattern you want and click on the link to that pattern.
These patterns are not my designs but links to other designers who have generously shared their patterns. If you have questions about how to knit a specific pattern, please contact the designer directly.
All links on this site are for informational purposes, but please note that some links are to affiliate sellers that pay me a small commission on purchases.

Twilight – Bella's Mittens
Marielle Henault's long cabled mittens are inspired by the mittens worn by Kristen Stewart as Bella in the movies "Twilight" and "New Moon".. Pictured project by VikkiBirdDesigns.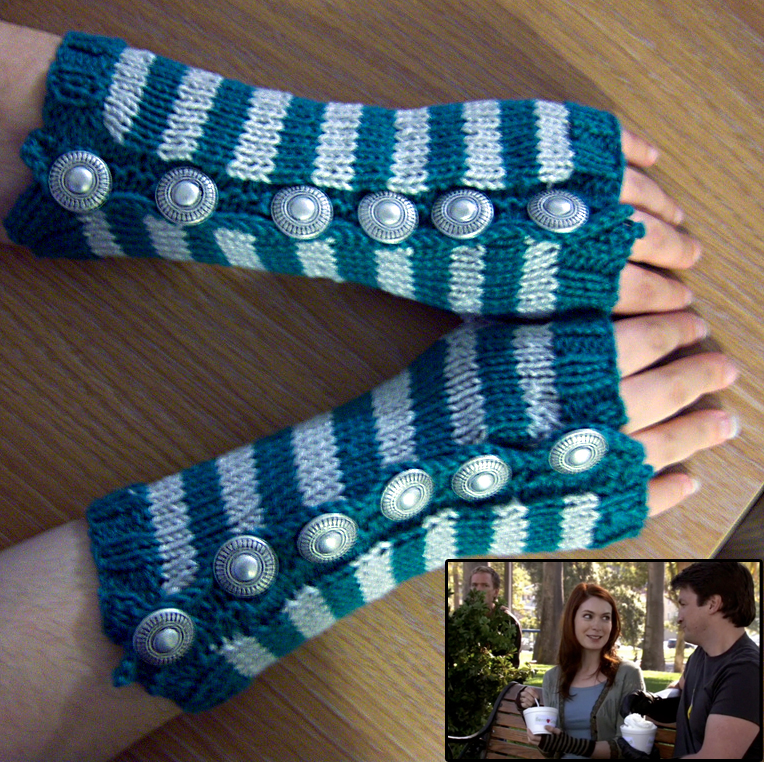 Dr Horrible's Sing-A-Long Wristers
Allison McCaffrey modeled these fingerless mitts after the wristwarmers that Penny wears in Act II while she's eating frozen yogurt with Captain Hammer in the park. Pictured project by Zanahoria12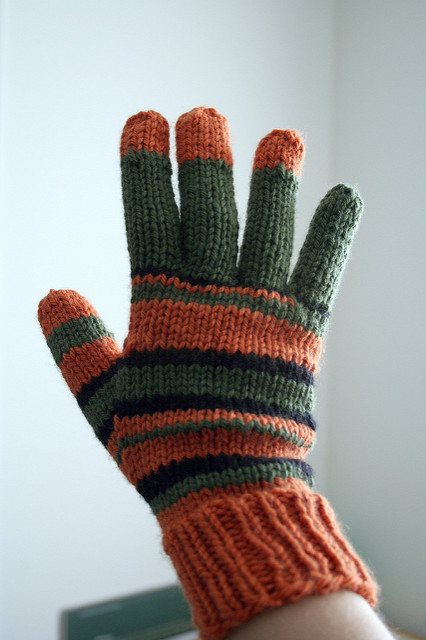 Coraline Gloves
Tika Belle created this people-sized version of the amazing gloves designed by Althea Crome for the film version of Neil Gaiman's Coraline.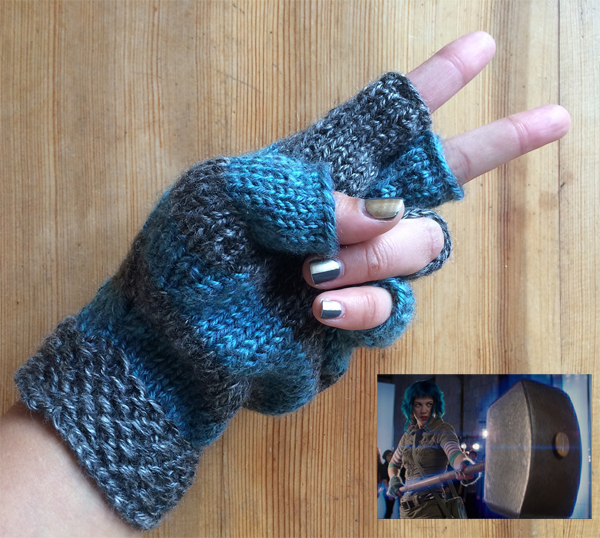 Scott Pilgrim vs. The World: Ramona Flowers Fingerless Gloves
This pattern has three different cuffs to choose from, the first is an easy honeycomb cable pattern that creates a closer fitting cuff, the second is a simple slip stitch honeycomb pattern that creates a looser fitting cuff, and the third is a super simple garter stitch cuff. Shannon Foss's simple fingerless knitted glove pattern is based on the gloves worn by the character, Ramona Flowers, in the movie "Scott Pilgrim vs. The World". Pictured project by Quezzie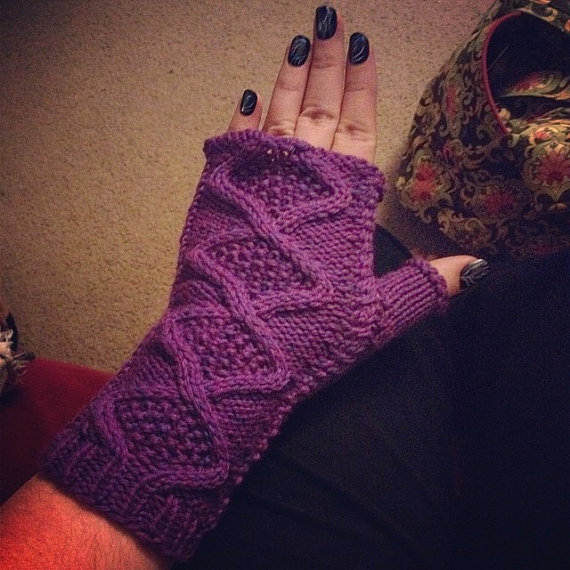 Doctor Who: Doomsday Gloves
Designed by LadyPurl after the gloves Rose is wearing when she loses the Doctor.
Terry Matz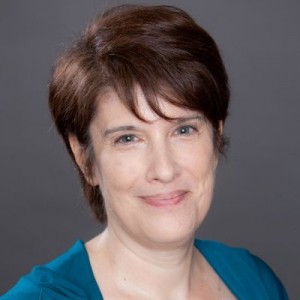 Terry is a knitting late-bloomer, learning to knit as an adult from Internet tutorials, because she wanted a craft that was useful, fun, and portable. Knitting hats for cancer patients inspired her to design her own patterns—available for free at her blog, intheloopknitting.com. Terry met her husband Ken at a science fiction convention and moved to the Kansas City area to be with him more than 30 years ago. Terry supports her yarn stash by creating websites and other digital media. Terry firmly believes in Knitting in Public—it's a great conversation starter!