<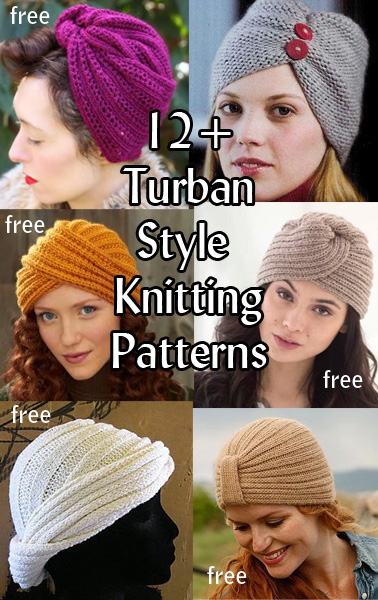 Modern take on retro fashion in these turban inspired hats, headwraps and headbands. Most patterns are free.
To get the knitting patterns, scroll down the page to the individual pattern you want and click on the link to that pattern.
These patterns are not my designs but links to other designers who have generously shared their patterns. If you have questions about how to knit a specific pattern, please contact the designer directly.
All links on this site are for informational purposes, but please note that some links are to affiliate sellers that pay me a small commission on purchases.
Free Patterns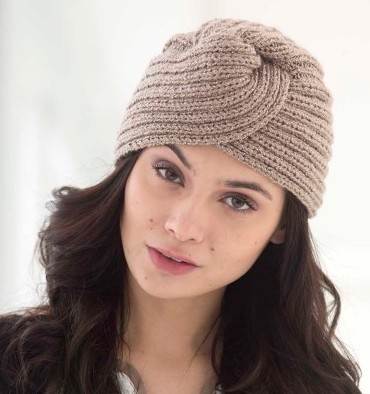 Glam Turban
This design from Lion Brand is knitted as a singular rectangle and sewn together.
Get the recommended Vanna's Glamour yarn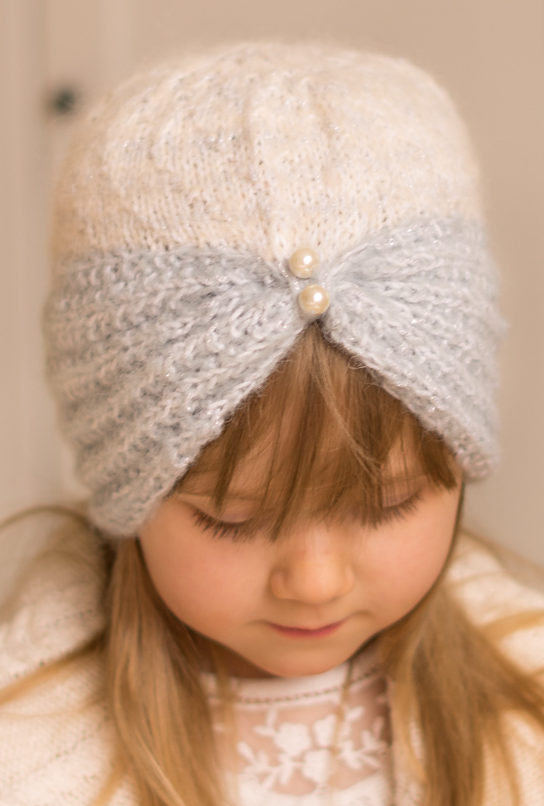 Margot Turban
Classic hat or headband in sizes baby/toddler/child/woman. Designed by Muki Crafts.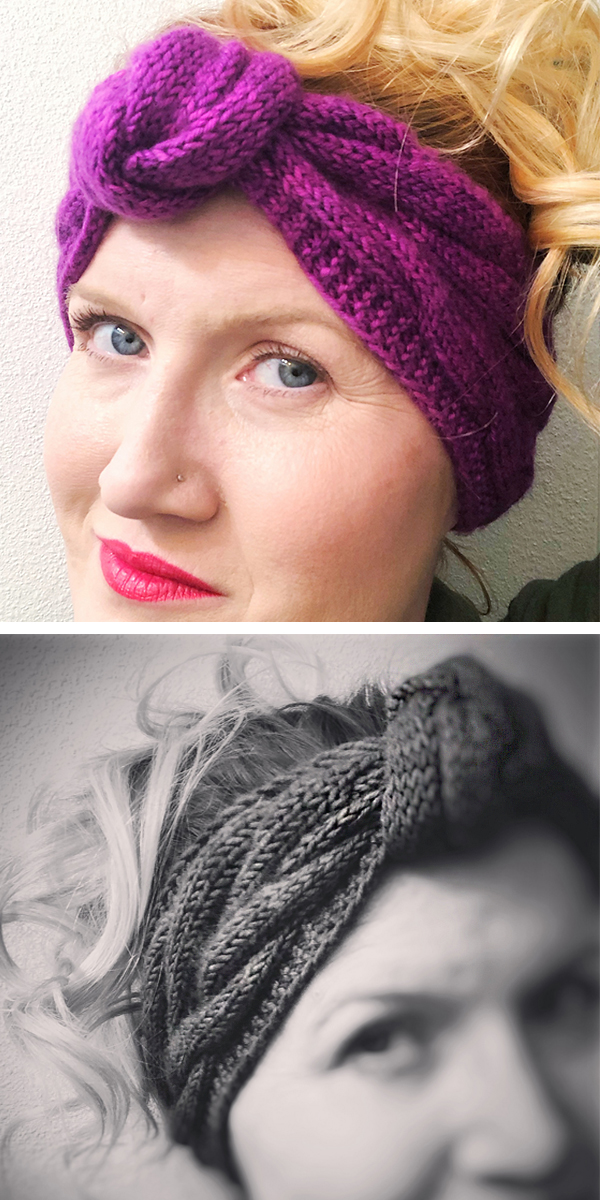 Hope Entangled Earwarmer
Cable headwrap inspired by turbans. 3 sizes: Small (17-19" / 43-48cm); Medium (19-21" / 48-53cm); Large (21-23" / 53-58cm). Designed by Megan Hasley. Worsted weight yarn.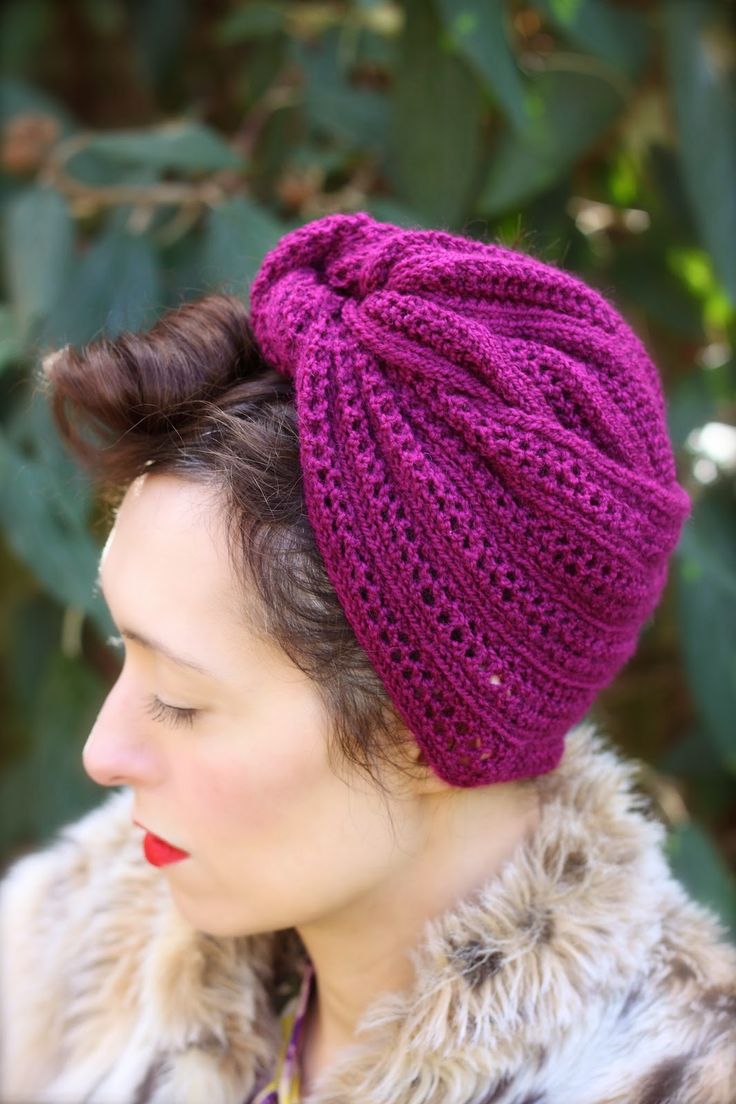 Herringbone Lace Turban
This 40s style turban designed by Theodora Goes Wild adds a touch of retro glamour to casual or dressy outfits.
Shop for DK yarn for this pattern at Annie's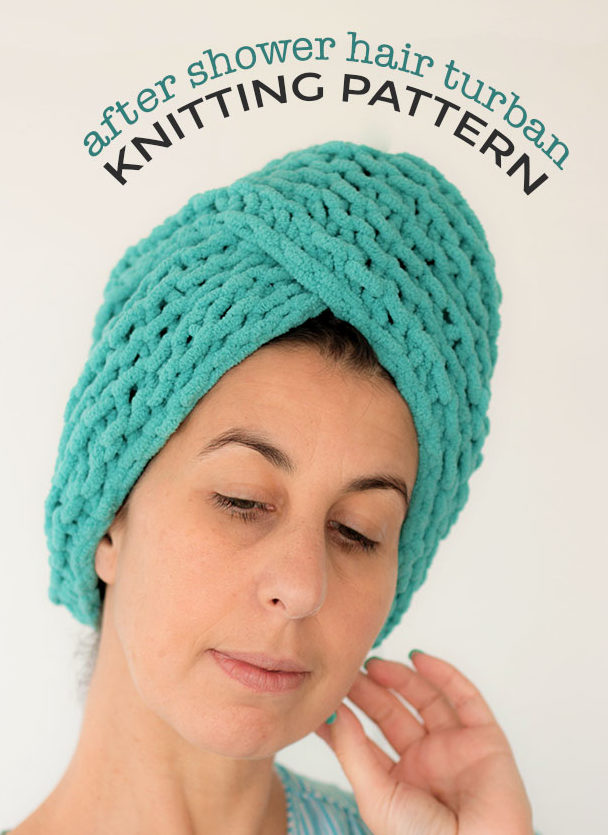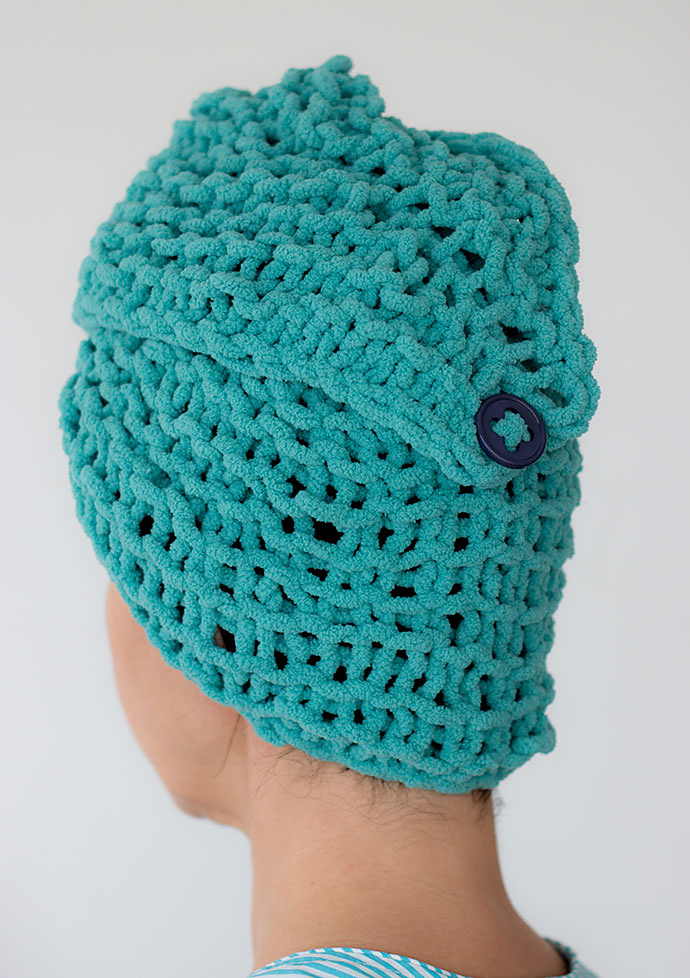 After Shower Hair Turban
This easy head wrap was designed by Cintia Gonzalez to use to dry hair without the weight of a towel or to keep hair out of the face during facial treatments.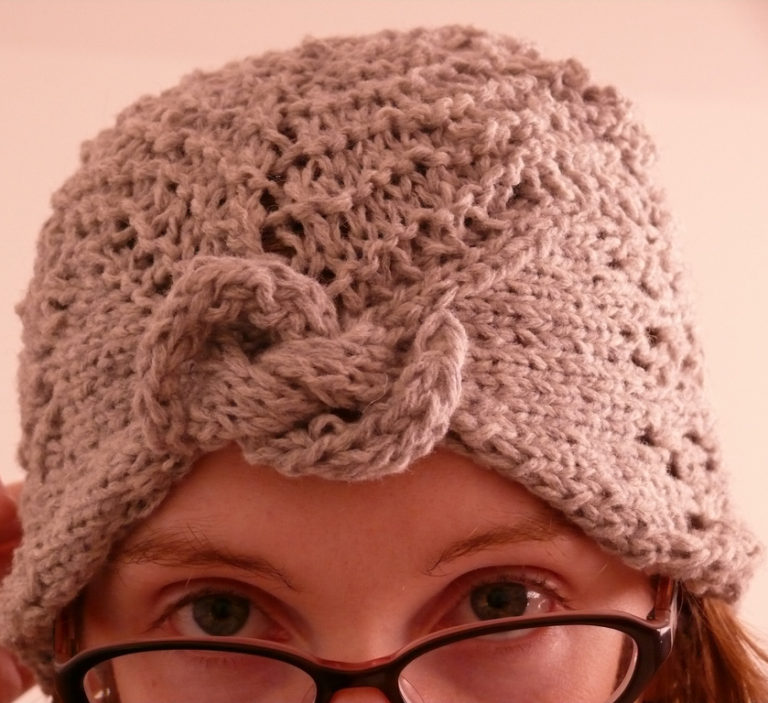 Gull Lace Turban
The February Lady Turban by moon_custafer is knit sideways and features a gull lace stitch.
More Free Patterns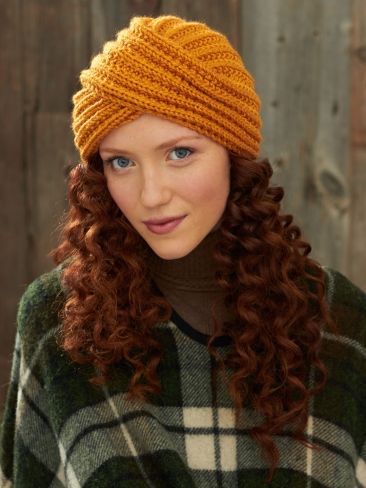 Turban Twist Hat
Simple chic hat from Yarnspirations.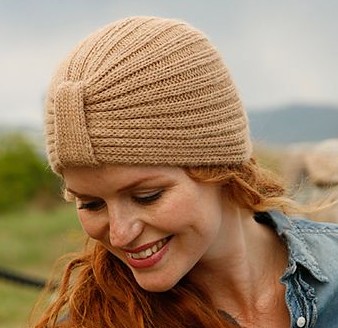 Edith Piaf Turban
This classic hat designed by Drops Design is worked sideways from mid back. To fit head circumference: 56/58 – 58/60 cm / 22"/22¾" – 22¾"/23½"
Get the recommended yarn at Etsy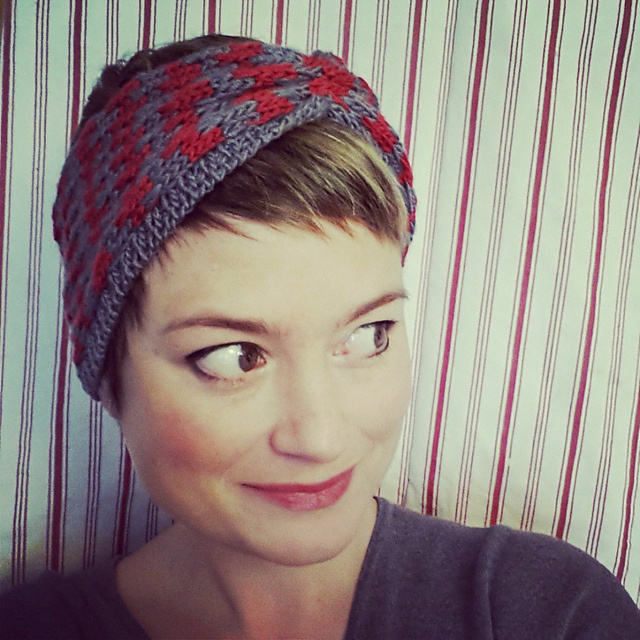 Lola Headband
Gina Jones designed is a knitted headband textured with a simple slip stitch pattern and finished with a ribbed band.
Shop for DK yarn for this pattern at Annie's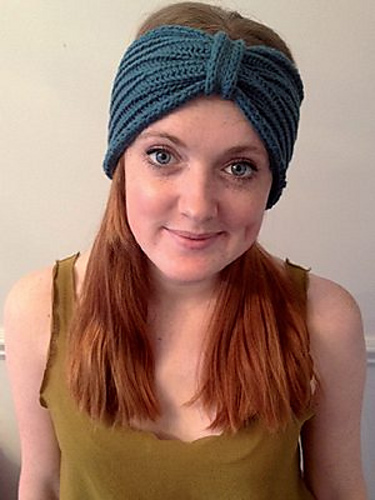 Ribbed Turban
This cute turban by Debbie Bliss works up quickly in a rib stitch. Elements are knit separately, then sewn together.
Get the recommended yarn at Etsy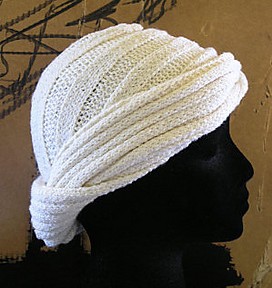 Esprit Turban
This turban designed by elann.com combines the comfort of a cotton cap with the fashion of a turban scarf. Knit in a reversible 4 x 4 rib pattern, it is quick and easy to knit.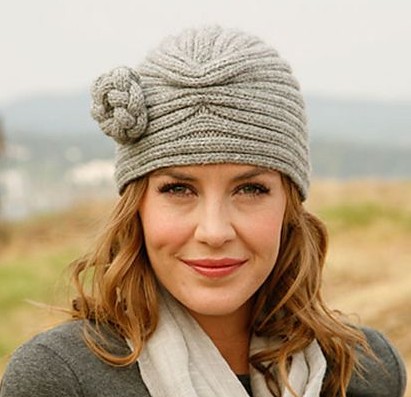 Tiffany Turban
This turban-style beanie hat designed by Drops Design is worked sideways from the back and features a flower decoration. To fit head circumference: 56/58 – 58/60 cm / 22"/22¾" – 22¾"/23½"
Get the recommended yarn at Etsy

Grey Gardens Turban
A one-skein entrelac turban designed by Rachel Price and Kate Burge.

Brioche Stitch Turban
Designed by Alaska Knit Hat with detailed photo tutorials.
Patterns for Purchase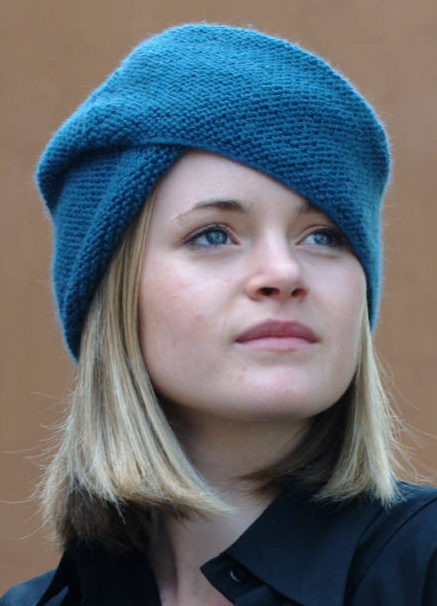 Imagiro Turban Hat
Worked flat, this piece is all in the finishing with fascinating folds and turns that turn simple garter stitch into a sculptural masterpiece. To fit size: 17 [19, 21, 23] in/ 43.25 [48.25, 53.25, 58.5] cm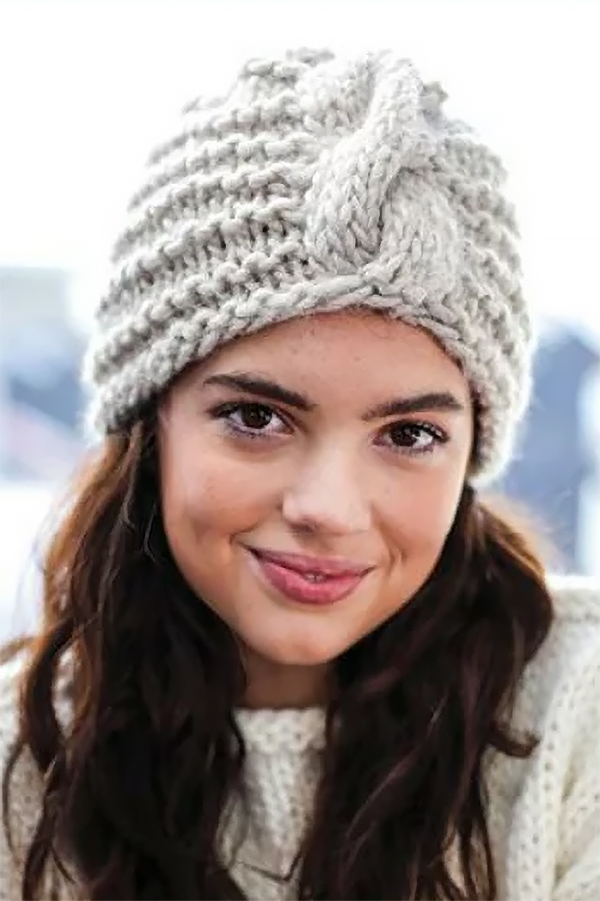 Cabled Turban
Hat inspired by turban styles with ridged crown and a cable "knot" in front. Quick knit in super bulky yarn. Designed by Crucci NZ.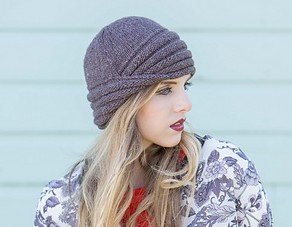 Williams Cloche
A small Möbius loop forms the brim of this cloche designed by Sarah Solomon before stitches are picked up to work the crown.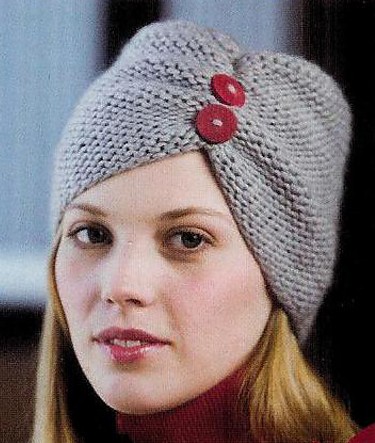 Pinch Hat
An easy hat worked flat then seamed together tightly to create a ruche. Several variations.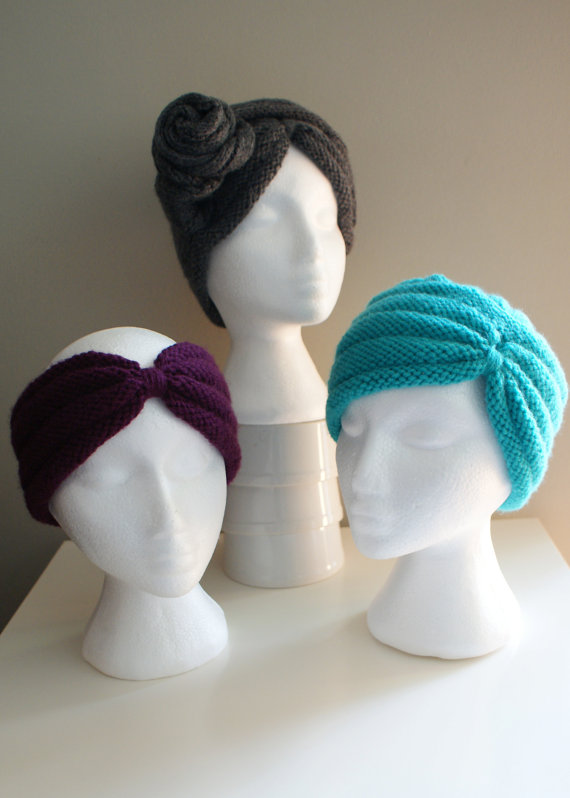 Turban Headband, Hat, and Multi-way Wrap
This pattern includes instructions on how to knit a Turban style Headband, a simple Turban Hat, and a Multi-way Turban that can be wrapped many different ways to create many different looks.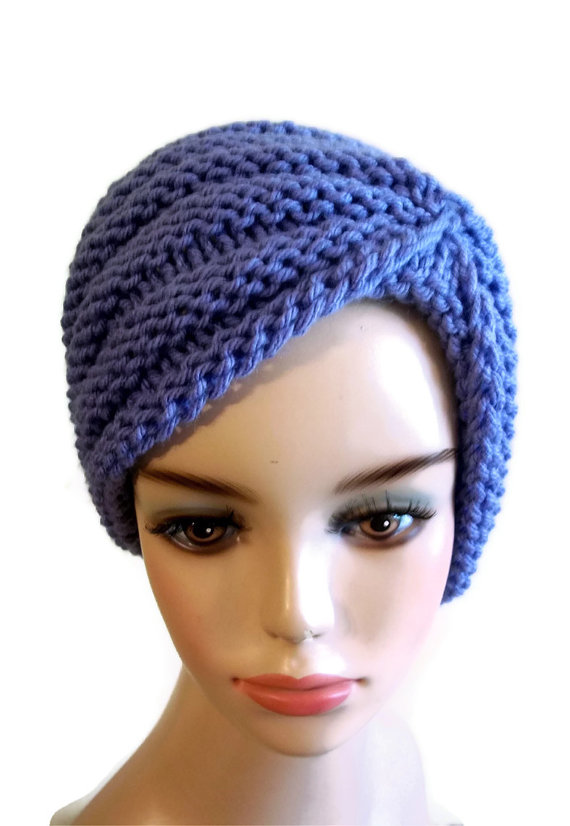 Turban Hat in Chunky Yarn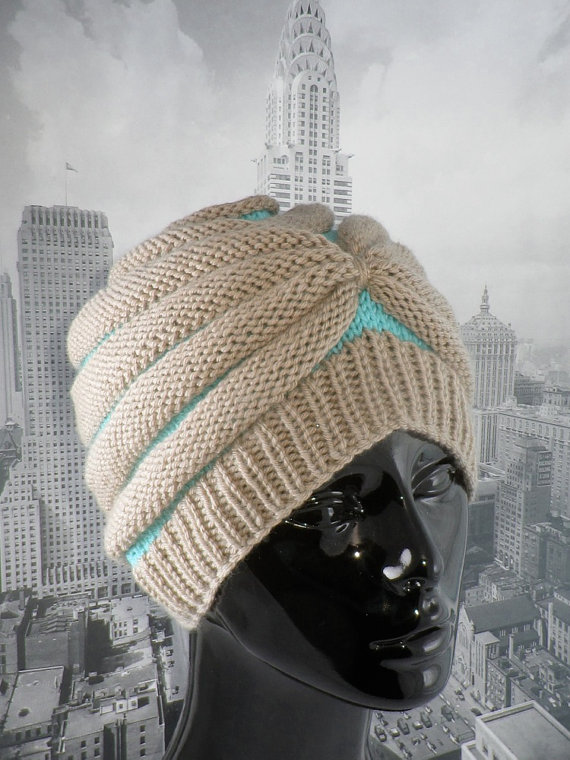 Beehive Turban
A two-color turban style hat pattern from madmonkey worked flat. The knitting pattern provides full instructions for 4 sizes XS (baby), S (child), M (youth or woman) & L (man).
Get the knitting pattern at Etsy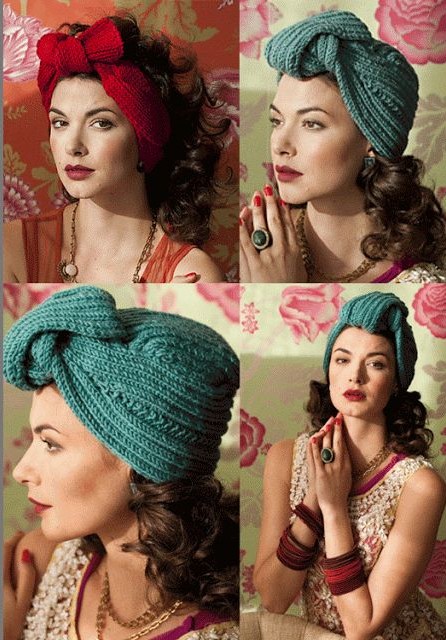 Turban Wrap and Lola Headband
Lola Ehrlich designed these retro turbans for Vogue Knitting. The Turban wrap is constructed from a long strip that's knotted and sewn to a shaped cap piece–in a ribbed pattern. To make the easy-stitch braided headband begin with a ribbed band in a single strip, split the strip into three pieces and braid them, then knit the pieces together again. A simple knot makes for an easy fit.
These are two of the patterns included in Vogue Knitting Winter 2011/12