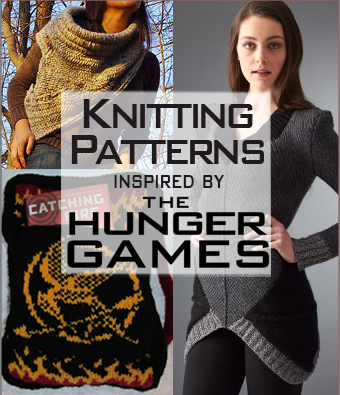 I'm a big Hunger Games fan — love the books and the movies! So I was really happy to see so many knitting fans and created patterns based on the movies. Hope you enjoy them too.
[widget id="black-studio-tinymce-22″]
Free Knitting Patterns
Patterns for Purchase

Survival Cowl
Heather Lodinsky designed this adaptation of Katniss' cowl in Catching Fire for everyday wear. Great for layering!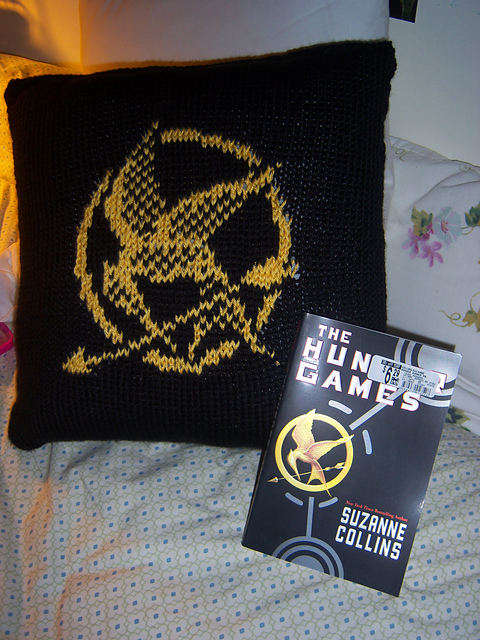 Mockingjay Knitting Chart
Designed by Ellen Hyde, this chart was used on many finished projects you can view at Ravelry, including hats, pillows, backpack, bag, socks, and more.
Get the free knitting pattern at Ravelry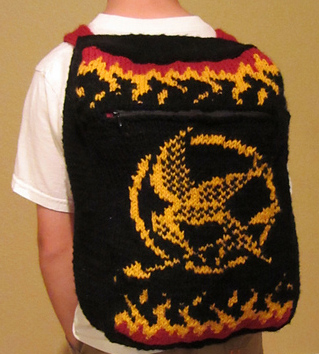 Catching Fire Back Pack
This project was based on the Mockingjay Chart above.
For project details, see the project page on the Ravelry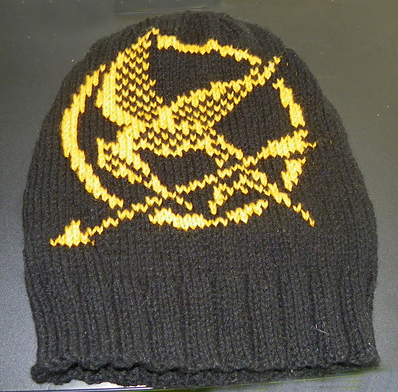 Mockingjay Slouchy Hat
MyDearAziraphale designed this hat using the chart above.
Get the project details on Ravelry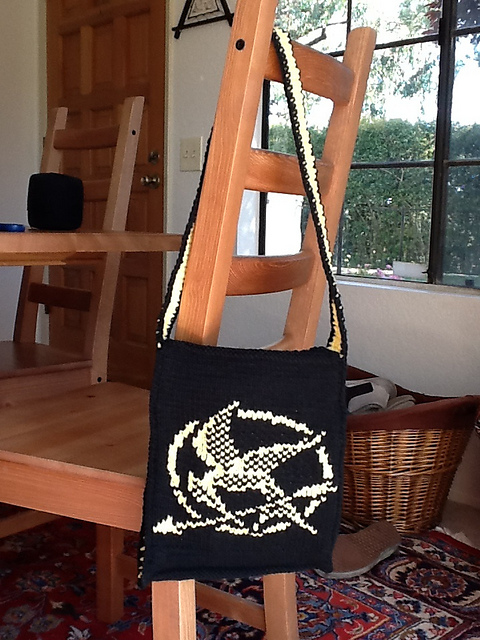 More Mockingjay Chart Knitting Projects
See more knitting projects including iPad cases, socks, mitts, drawstring bags, and more on Ravelry
Tribute's Training Beanie
Hunger Games movie inspired Tribute's Training Beanie.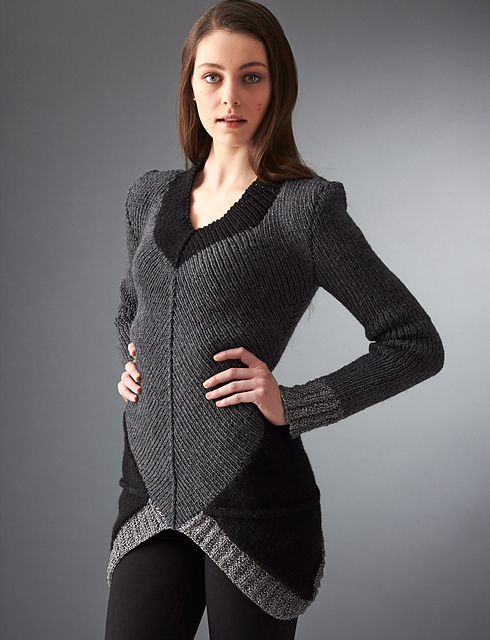 District 12 Sweater
Inspired by The Hunger Games: Catching Fire, Patons designed this monochrome sweater.
[widget id="black-studio-tinymce-13″]
District 12 Fingerless Gloves
Bethany McRae designed these wristwarmers with an arrow pattern Katniss would love. You can wear them with the arrow pointing toward the palm of your hand and knit them longer in gauntlet length.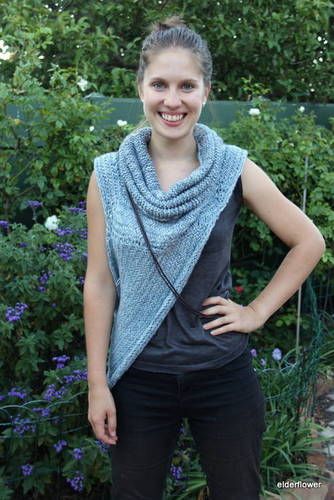 Asymmetric Cowl
What I love about this version of the Catching Fire cowl designed by Elderflower is that is is lighter and more adapted to everyday wear. This is posted on the Craftster forum and you have to register at the forum to download the pattern.

Rue's Whistle
Knitting chart for Rue's song by Stitch Neutral that you can add to accessories, pillows, sweaters, any knitting project.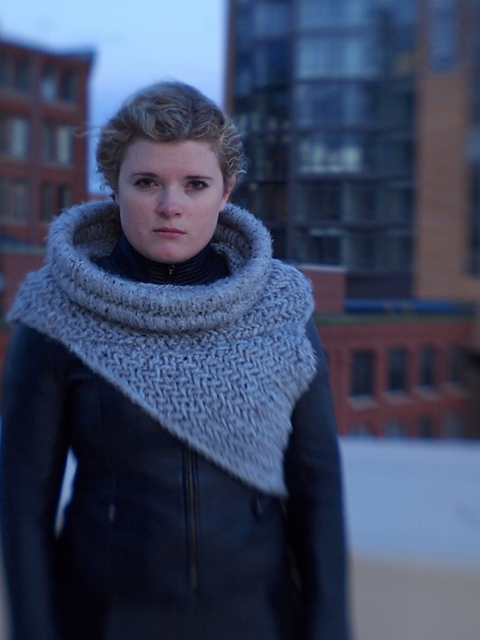 Huntress Cowl
Lollyknits was inspired by Catching Fire to design this cowl in a wonderfully textured herringbone stitch, it drapes like a dream and looks like a piece of modern armor. She reports it took her about a day to knit.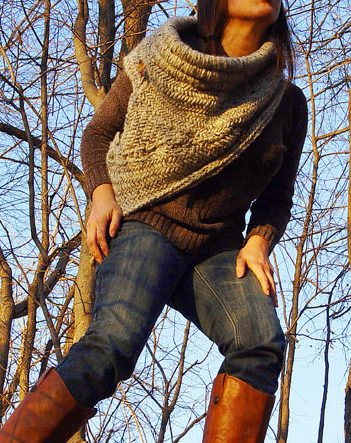 Huntress Cowl
Version of the Catching Fire cowl by Karla Repperger.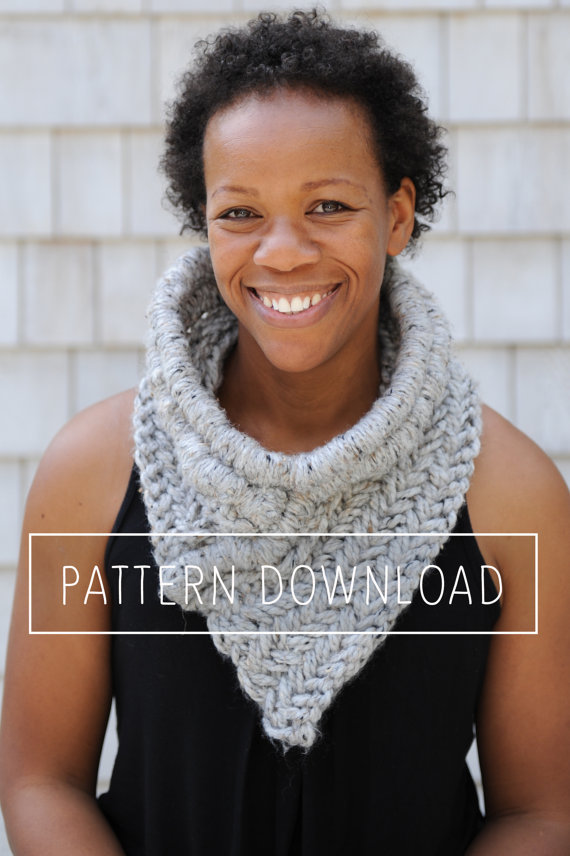 Archer Cowl
Like the look of the Catching Fire poncho but want something smaller? Here's a true cowl-sized version.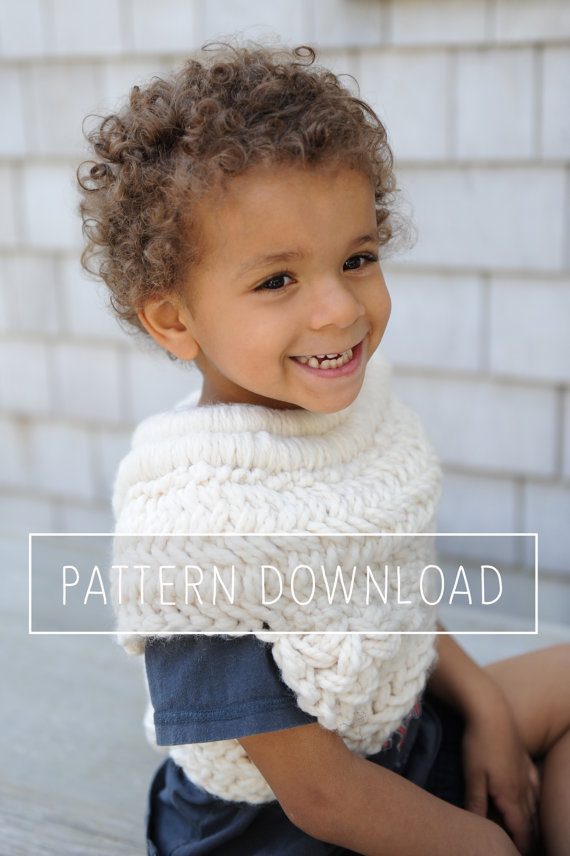 Child's Archer Cowl
A child-sized version of the Catching Fire poncho.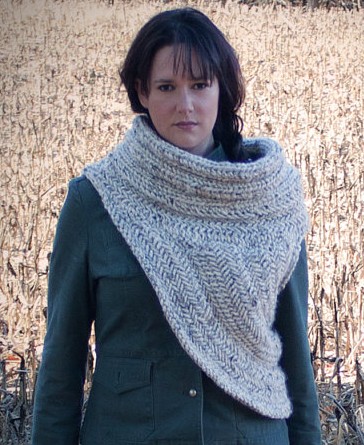 The Hunter Cowl
A close adaptation of the Catching Fire cowl.
Get the knitting pattern on Etsy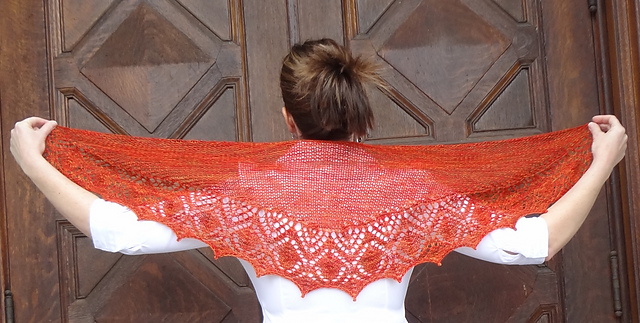 Catching Katniss Shawl
Lara Smoot designed the delicate lace edging of the shawl to represent the flames that turn into the stunning Mockingjay gown that Katniss wears.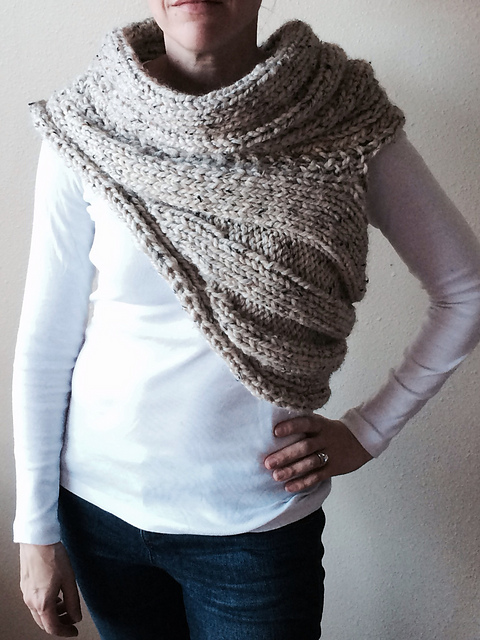 PANEM Katniss Cowl Wrap by Dahlia in Bloom
One last interpretation of the famous cowl.
Mockingjay Socks
Yavanna Reynolds was inspired by the image of Katniss' dress bursting into flames on stage as her journey to become the elusive Mockingjay to design these socks featuring a mockingjay holding an arrow.
Get the pattern at Ravelry for $5.00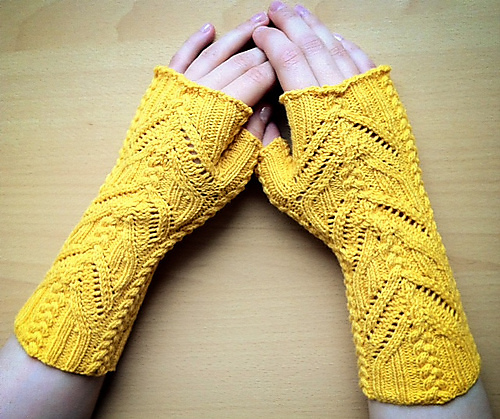 Everdeen Mitts
Yavanna Reynolds designed these mitts with a bow and arrow cable pattern to inspire the archer huntress spirit in all of us.
[widget id="black-studio-tinymce-24″]