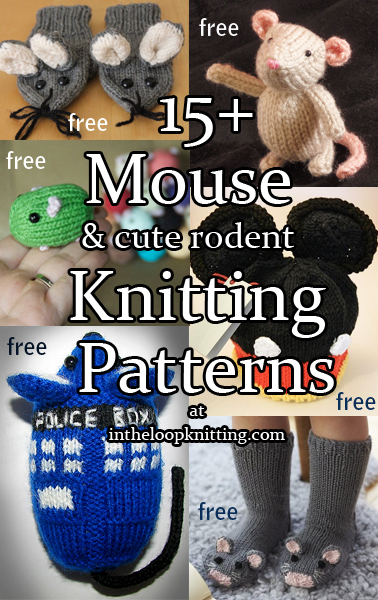 Cute toys, hats, mittens, and other knitting patterns featuring adorable mice, gerbils, and other small rodents.
To get the knitting patterns, scroll down the page to the individual pattern you want and click on the link to that pattern.
These patterns are not my designs but links to other designers who have generously shared their patterns. If you have questions about how to knit a specific pattern, please contact the designer directly.
All links on this site are for informational purposes, but please note that some links are to affiliate sellers that pay me a small commission on purchases.
Free Patterns

Holiday Mice
Tiny mice with hoods and berets perfect for ornaments or toys. Size 3". Designed by Barbara Prime. Pictured projects by the designer, MatterMatter, and catherine-ia

Freddie the Field Mouse
He measures 10cm by 7cm (roughly) and so is a great way to use up left-over DK yarn since it uses only about 20 yards. Designed by Jo Hardy

Little Mouse Baby Hat
Cassandra May at Little Red Window designed this knit baby hat that gets its personality from a some easy pieces. The 6 month size pattern is free at her website. Printable pdf version and other sizes from newborn to 2T are available on Etsy.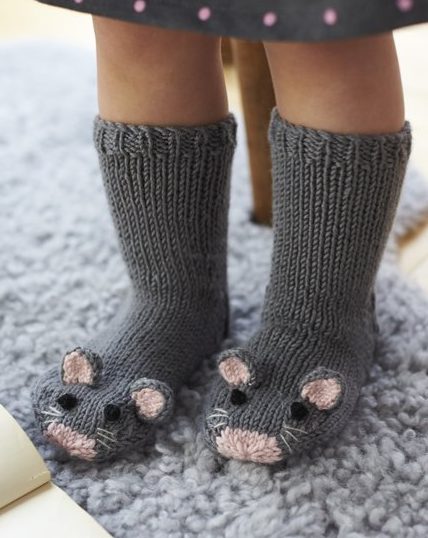 Mouse Socks
These adorable socks are excerpted from Fiona Goble's Knitted Animal Scarves, Mitts, and Socks.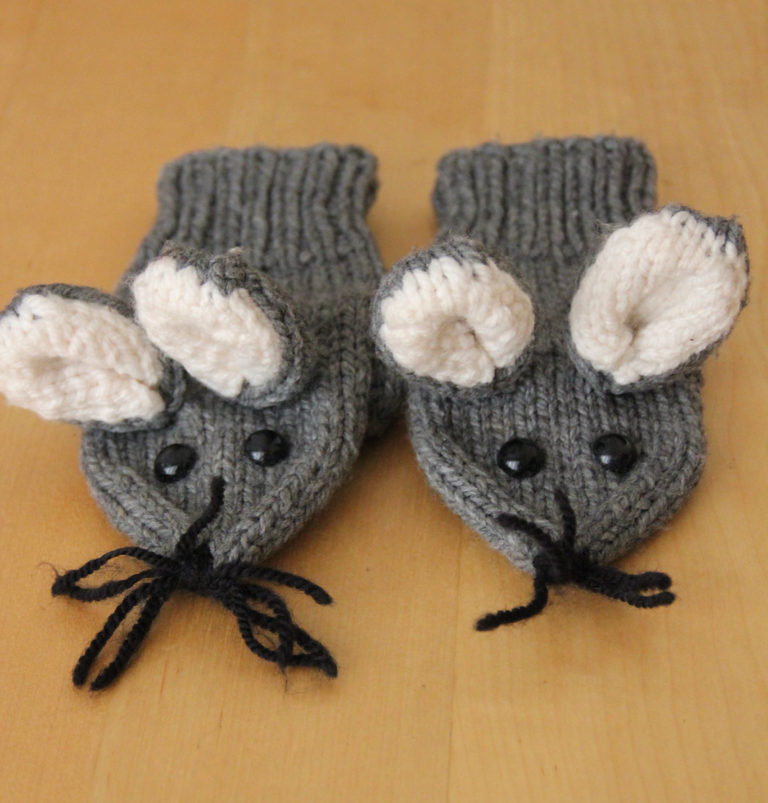 Mouse Mittens
These child-sized mittens were designed by Janine Le Cras. Pictured project by Betty.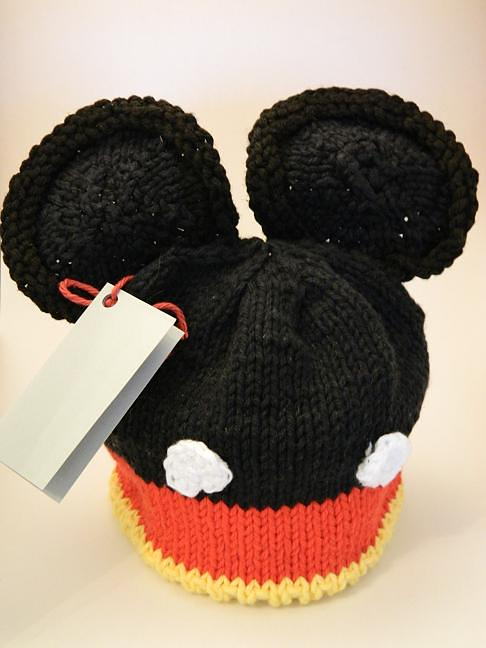 Mouse Ears Baby Hat
Easy baby hat by Mary Beth Petrone is knit in the round with the ears knit flat. Size 0-6 mos
More Free Patterns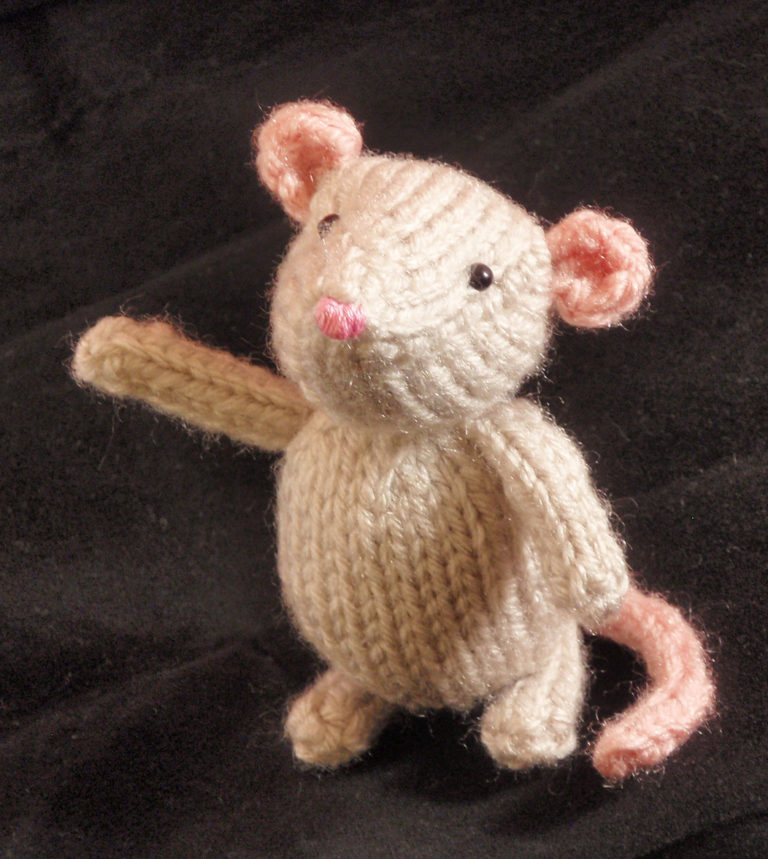 Marisol
This teacup sized amigurumi mouse toy was designed by Rachel Borello Carroll. Pictured project by cathyia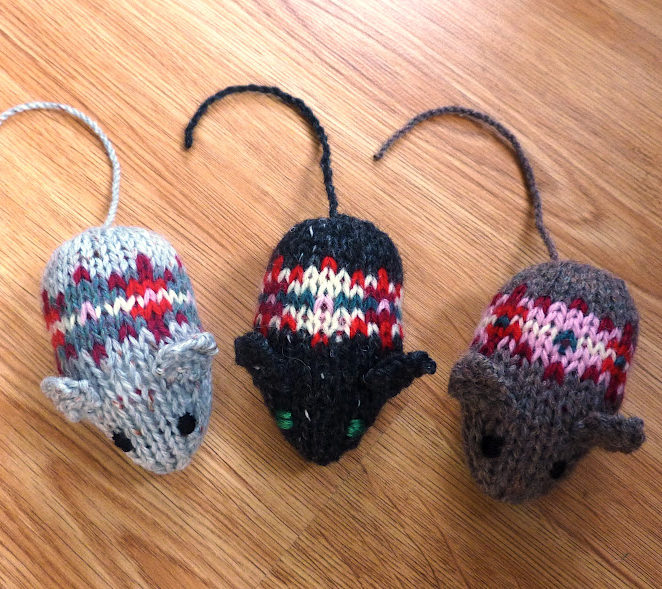 Fair Isle Mice
These colorful mice toys were designed by Janet of Yellow Pink and Sparkly. Finished size – 3 inches long (excluding tail).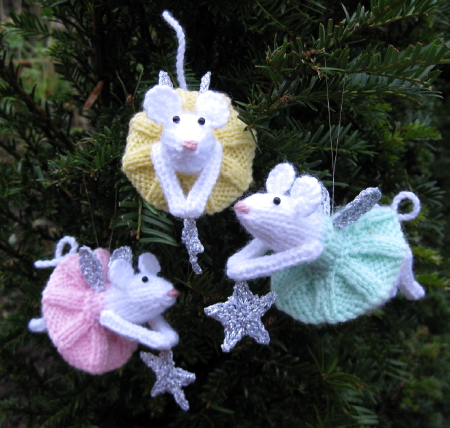 Furry Fairies Ornament
These adorable star-hanging mice fairies are designed by the amazing Alan Dart.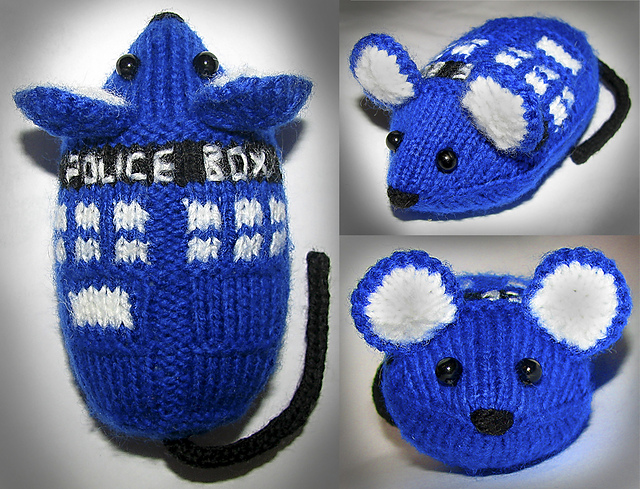 TARDIS Mouse
Kristen Howard designed this "pocket-sized TARDIS and pint-sized companion all rolled into one". Approx 5-6″ body (1 foot nose to tip of tail). Pictured project by kittyvonditty

Star Wars Jedi Mouse
3 ½ inches high Jedi master mouse toy by Phoeny. Great holiday ornament or stocking stuffer!

Hamsterbeans
Very easy stuffed toy hamster by Emily Stoneking. Easily customizable.

Gerbil
This easy toy gerbil is made by knitting one piece and folding it into an animal shape. Designed by Diane Nott based on the one piece bunny pattern by Heartstrings.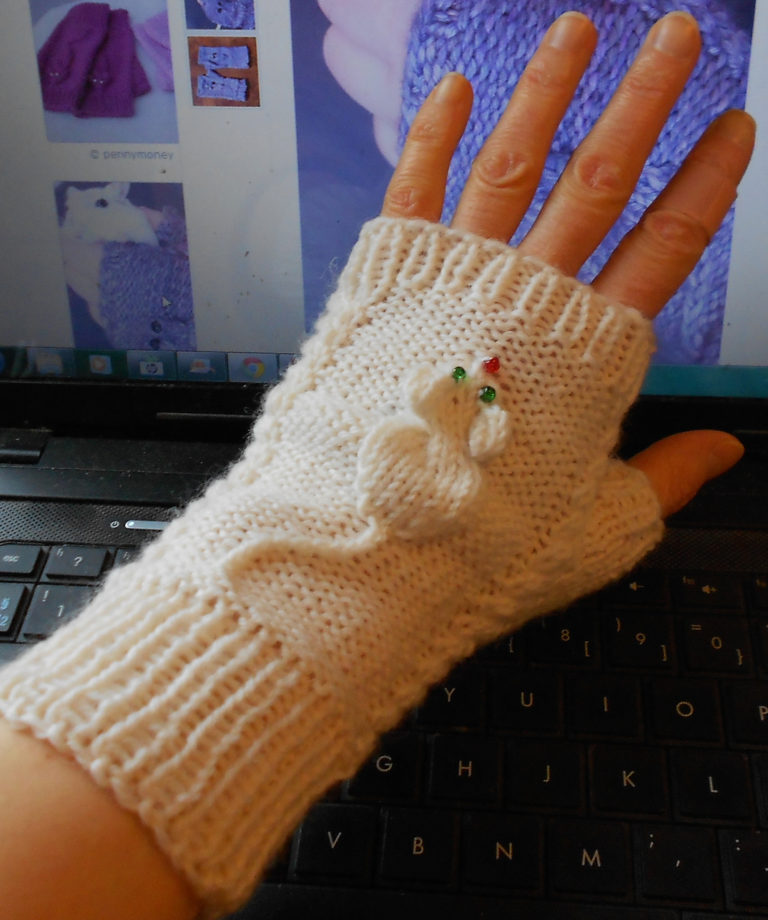 Squeaky Mitts
Melanie Gall's rodent motif can be used on fingerless mitts and mittens but also has been adapted for hats and more. Pictured project by mimouna

Tape Measure Cozy
Frankie Brown's tape measure cover is a quick project that's easy and fun to customize. Be sure to check out the projects at the pattern page for customization ideas. The Mouse cover customization is © Astegal
Patterns for Purchase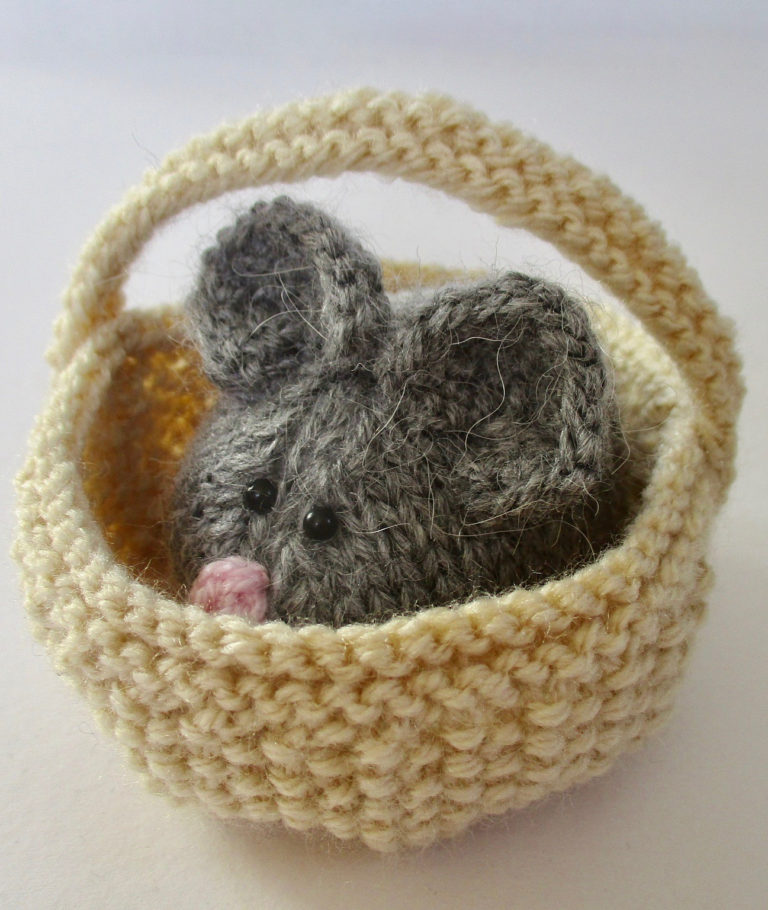 Squeaky Mouse in a Basket
This little mouse by the amazing Amanda Berry is 7cm long and 6cm wide, and the basket is approximately 10cm diameter.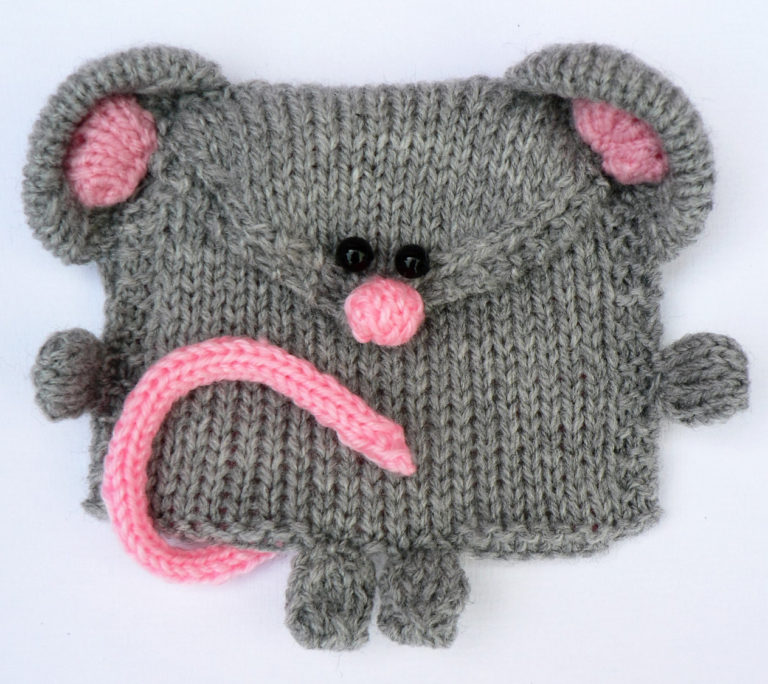 Mini Mouse Purse
The example in DK yarn measures approximately 4½ x 5 ins (11.5 x 12.5 cms). Can be adapted for other weights and sizes. Knit flat.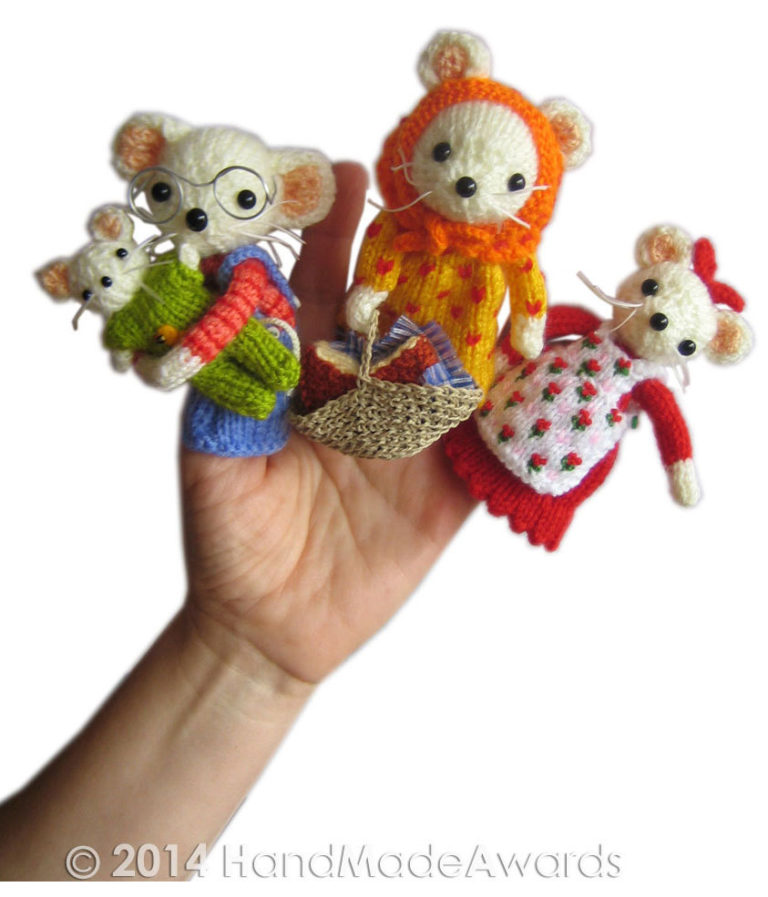 Mouse Family Finger Puppets With Cheese House
The Little House of Cheese Family Mouse toys come with a tiny cheese house pattern.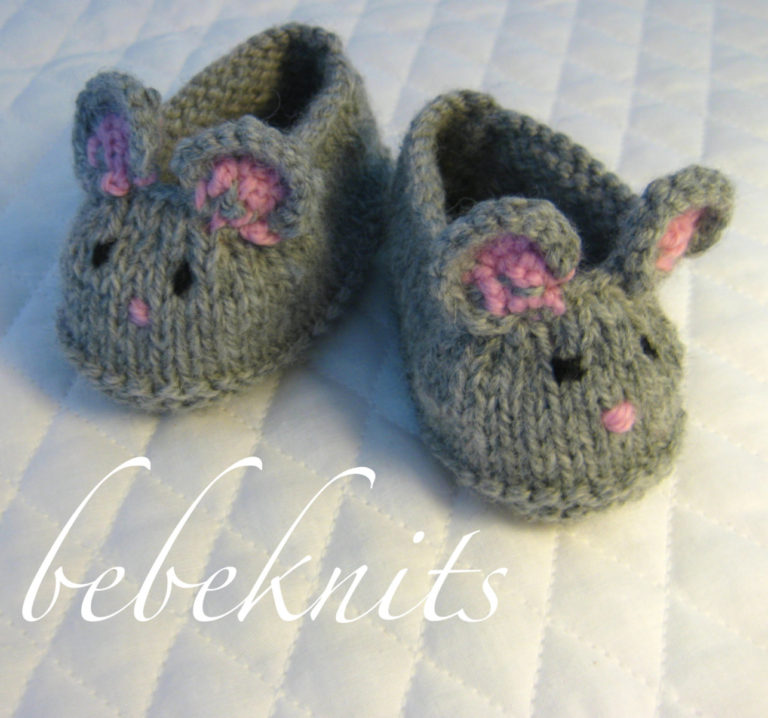 Mouse Baby Booties
Mice Baby Slippers knitting pattern for sizes 0-3 and 3-6 months.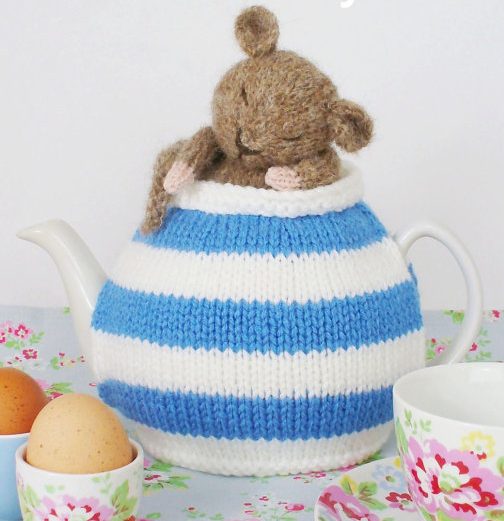 Dormouse Teapot Cozy
Designed by Debi Birkin.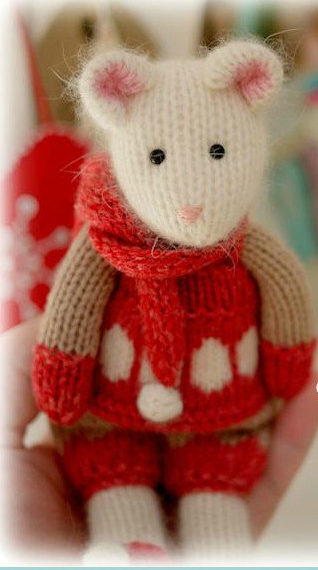 Winter Mice in the Tearoom
Patterns for girl and boy mouse in Scandiavian inspired winter clothes. Height: 21cm/ 8.3″