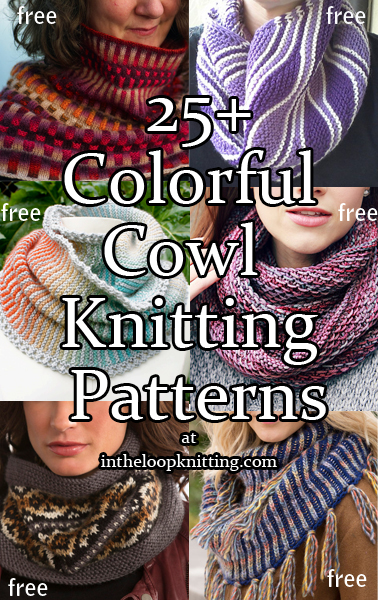 Color's the star in these cowls, neckwarmers, and infinite scarves, that use a variety of techniques or multicolor yarn to make a colorful impact.
To get the knitting patterns, scroll down the page to the individual pattern you want and click on the link to that pattern.
These patterns are not my designs but links to other designers who have generously shared their patterns. If you have questions about how to knit a specific pattern, please contact the designer directly.
All links on this site are for informational purposes, but please note that some links are to affiliate sellers that pay me a small commission on purchases.
Free Patterns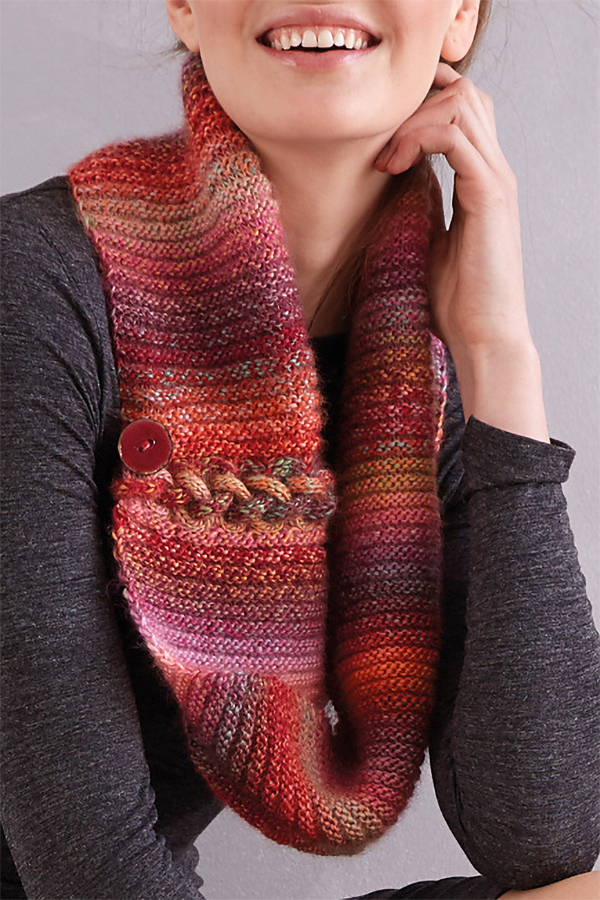 Ombre Cowl
This stylish ribbed cowl features interwoven I-cord loops for a beautiful plaited detail. Also available as a kit. Designed by Patons UK. Worsted weight yarn.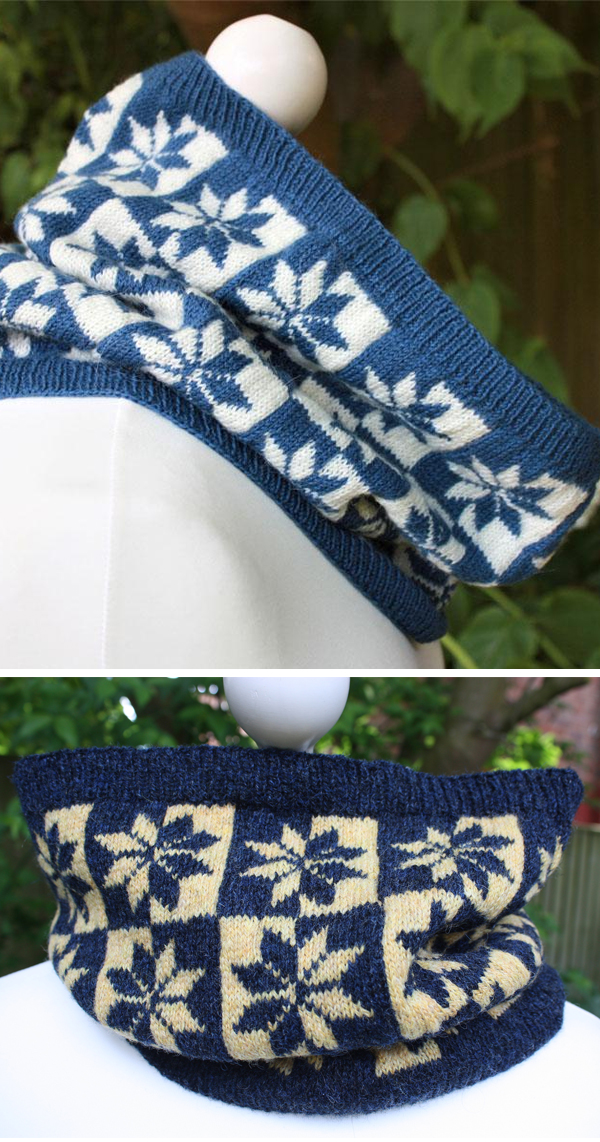 Northern Star Cowl
This is a very simple fair isle design that is perfect for a beginner. Knitted in the round, using a traditional design in a modern style and can be knitted up quickly too. Also available as a kit. Designed by WJ Paterson. Fingering weight yarn.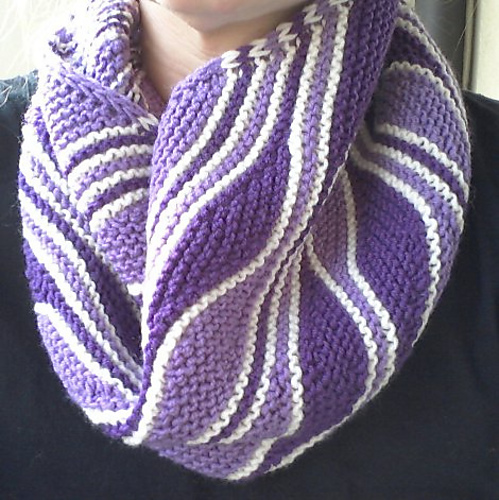 Mixed Wave Cowl
Short rows and garter stitch create this striking design in Sybil Ramkin's rhomboid cowl.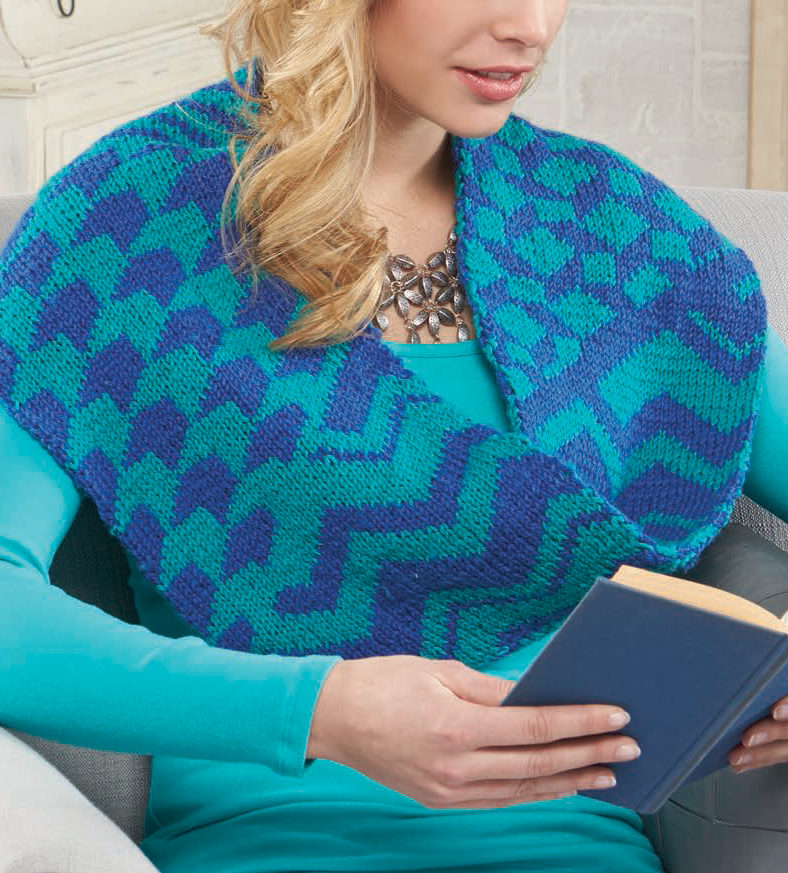 Graphic Cowl
This double-knit, reversible cowl features 4 graphic patterns. Designed by Rae Blackledge for Willow Yarns.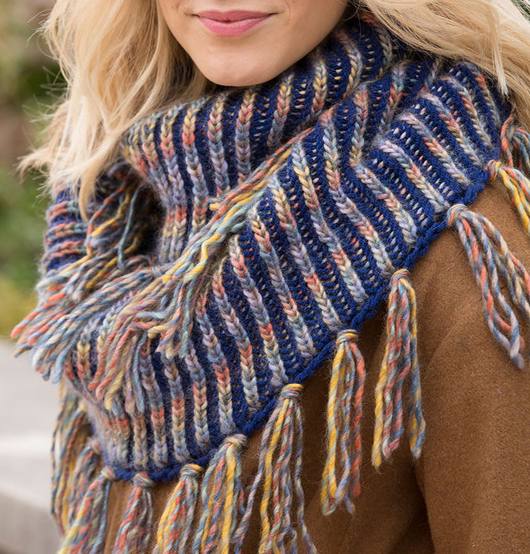 Horizon Brioche Cowl
The combination of solid and multi-color yarn adds extra dimenion to this Brioche stitch cowl by Julie Hines.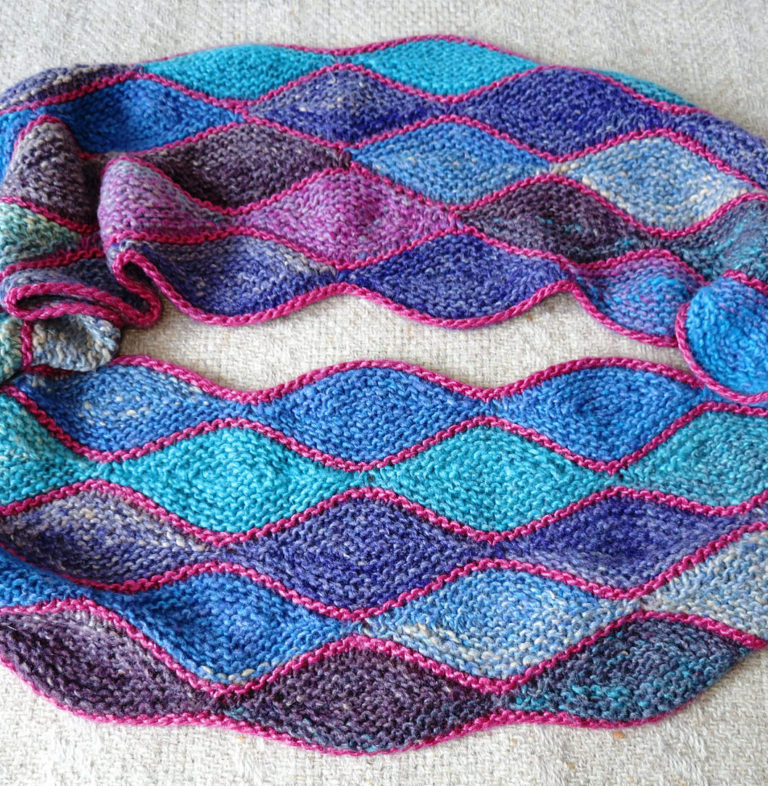 Almendra Cowl
Colorful cowl made with almond shaped short row sequences. Beautiful with multi-color yarn! Designed by Sybil R. Pictured project by 01serenity01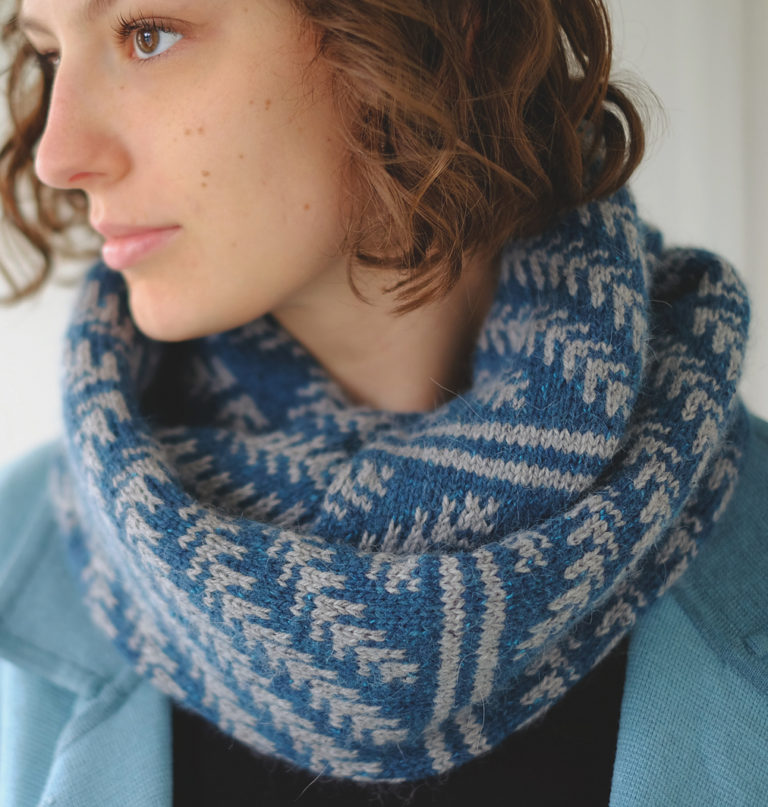 Pine Bough Cowl
Stranded cowl and infinite scarf features colorwork stripes and branch pattern. Designed by Dianna Walla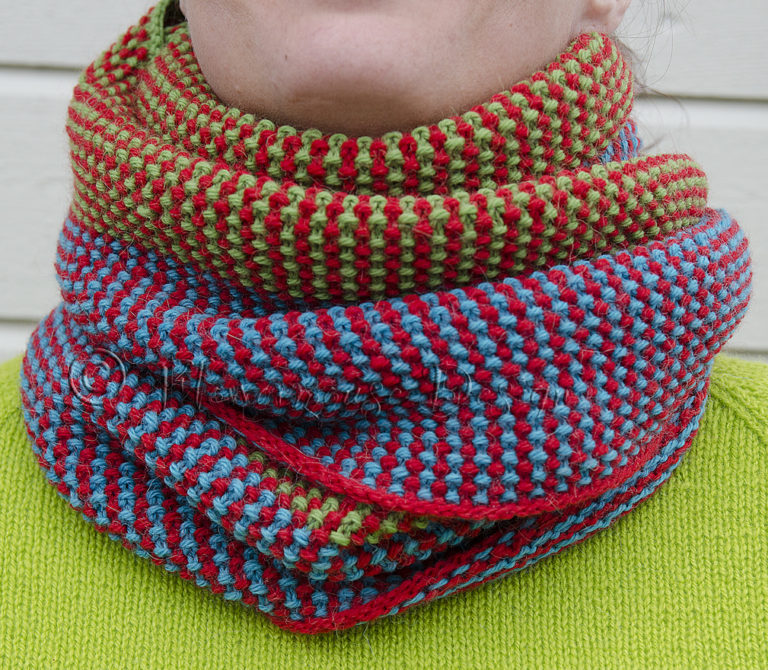 Array Cowl
A simple slipped stitch pattern creates a graphic grid in this richly textured cowl / infinite scarf. Designed by Shibui Knits. Pictured project by Flowermouse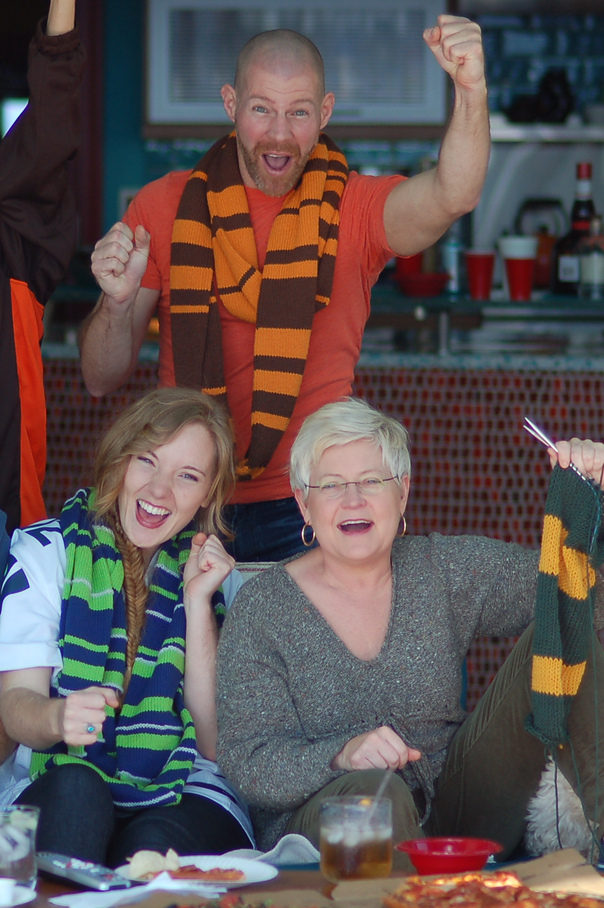 Scoreboard Cowl
Fun idea for sports fans by Michelle Hunter. You knit the points as they are scored in each game in your favorite team's colors.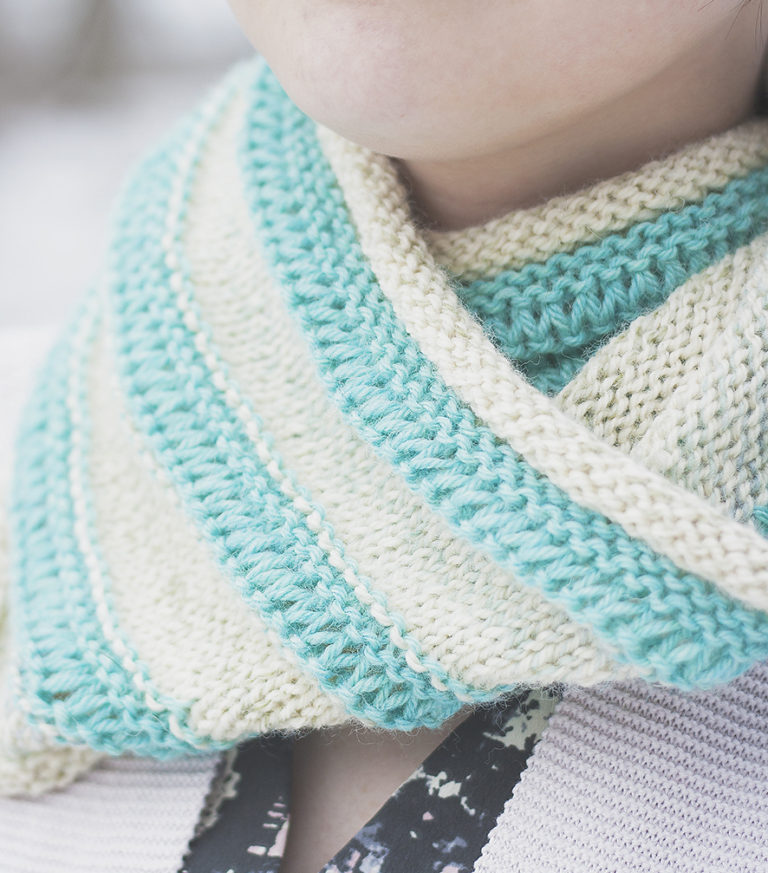 Drop Stitch Cowl
This easy cowl by Margo Snyder can be worked in any colors with any weight of yarn. Great stash buster!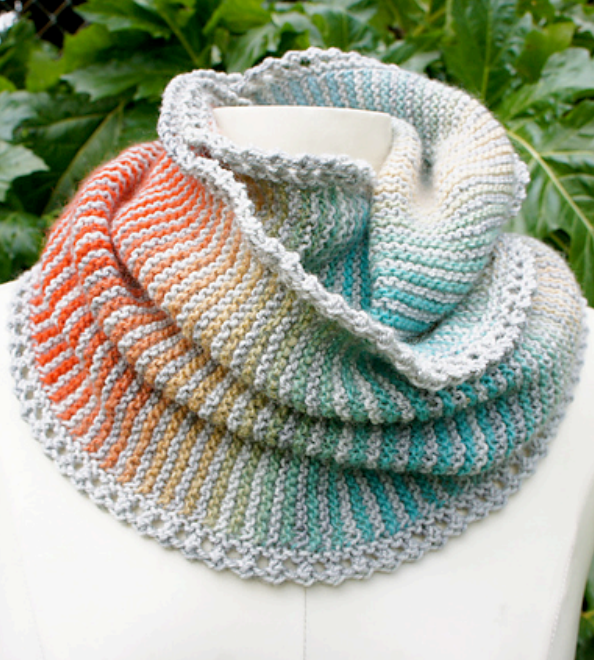 Prisma Loop Cowl Infinite Scarf
Garter stitch stripes combined with gradient yarn create a colorful cowl or infinite scarf. Designed by Virginia Catherall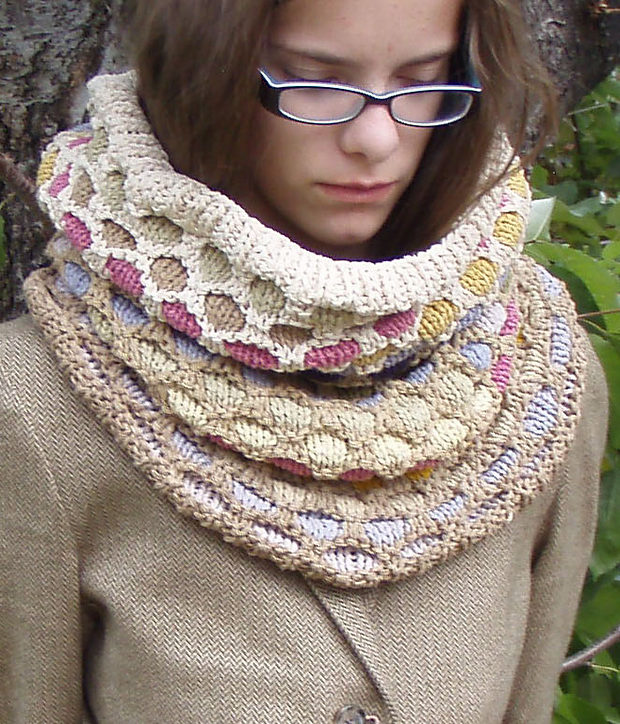 Western Desert Cowl Hood
This honeycomb patterned cowl is large enough to pull over your head as a hood. Designed by Virginia Catherall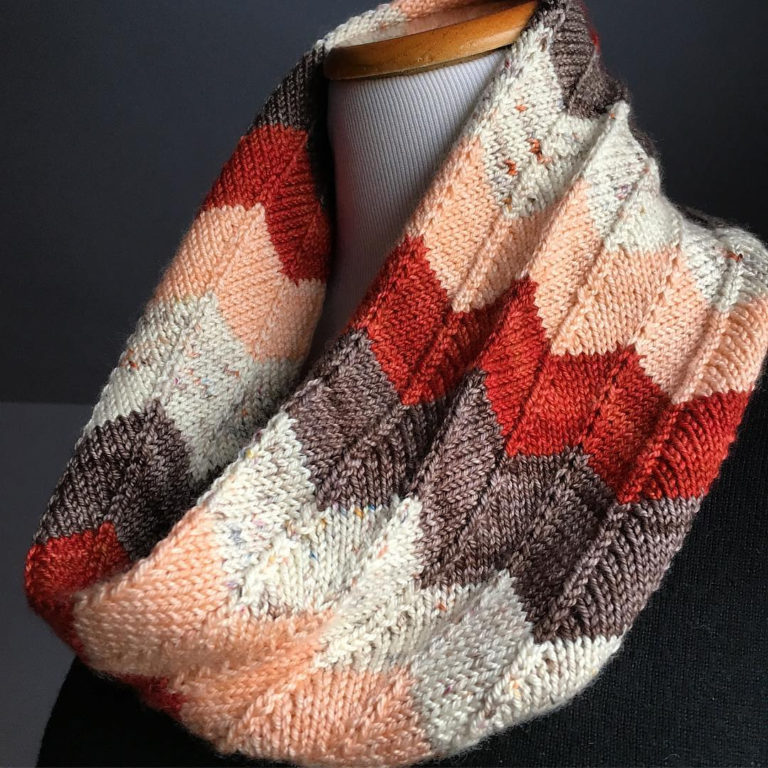 Lila Cowl
Chevron lace striped cowl by Lux Adorna Knits. Pictured project by hadams.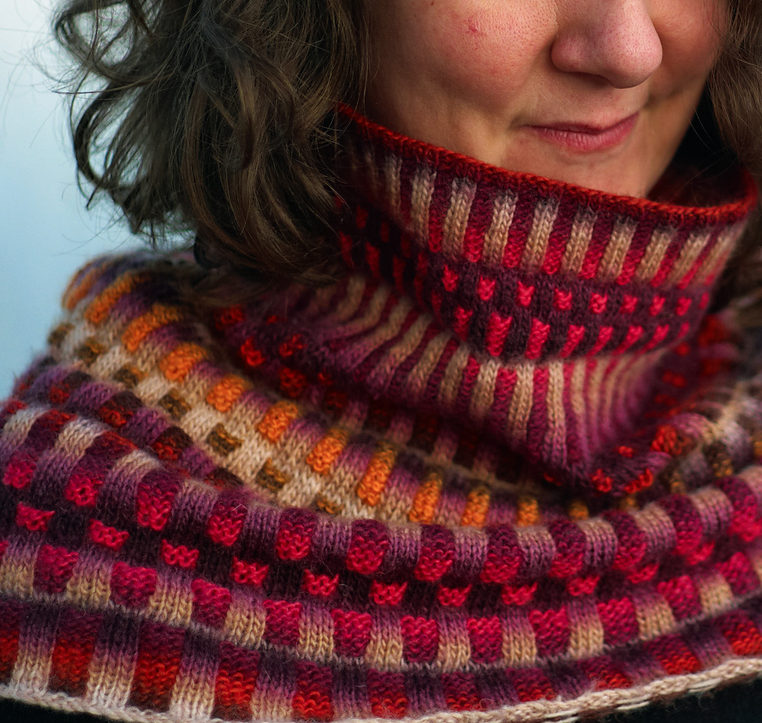 Inspira Cowl
This gorgeous cowl by graphica features corrugated ribbing with two different colored yarns are stranded across each round, inspired by steampunk designs. Pictured project by missynell.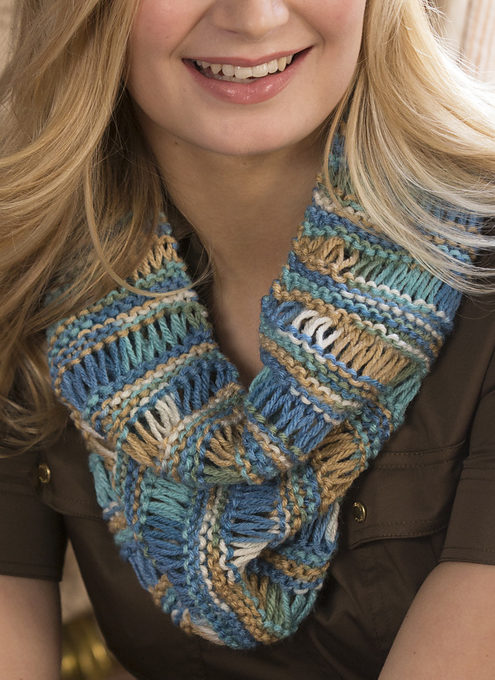 Drop Stitch Cowl
This easy cowl by Red Heart features a drop stitch pattern that looks great in multi-colored yarn. Uses just one ball of the recommended yarn.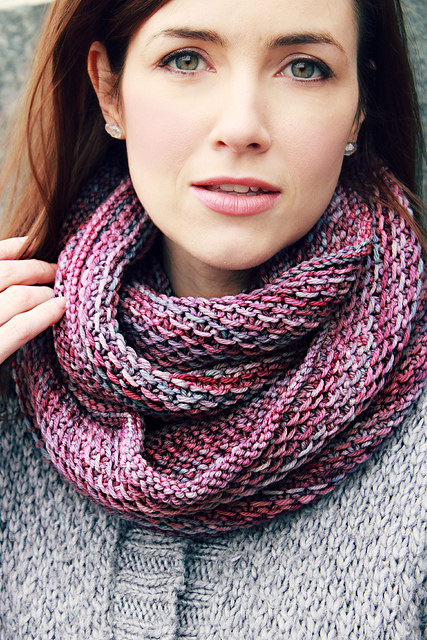 Honey Cowl
Antonia Shankland designed this slip stitch cowl that looks beautiful in this multi-color yarn project by knittedblissJC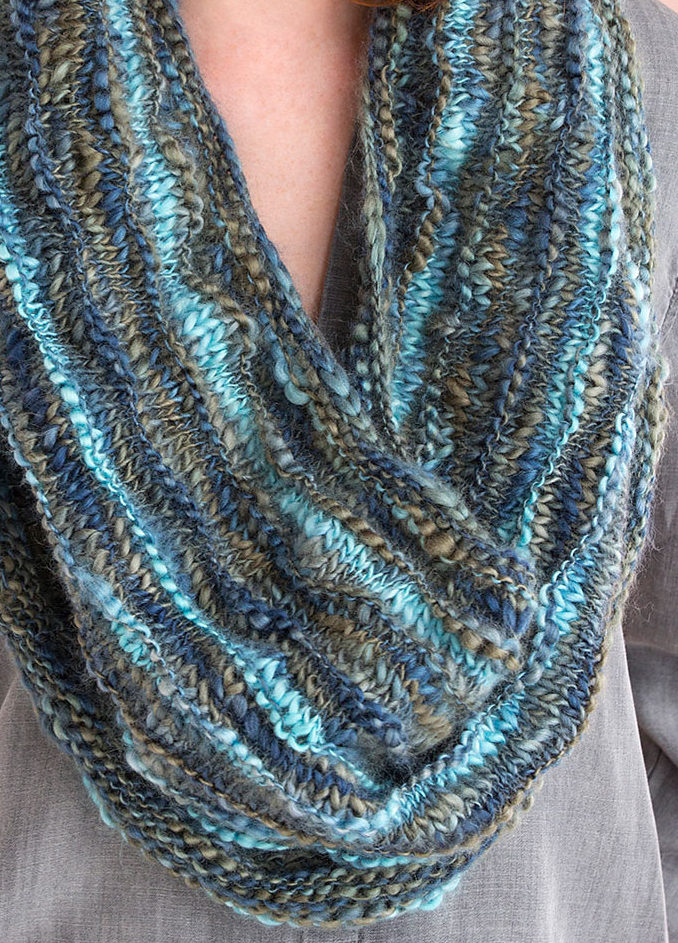 Multi-Wear Cowl
This lace cowl can also be worn as a hood up over your head or as a shoulder cozy down over your shoulders. Designed for multi-color yarn.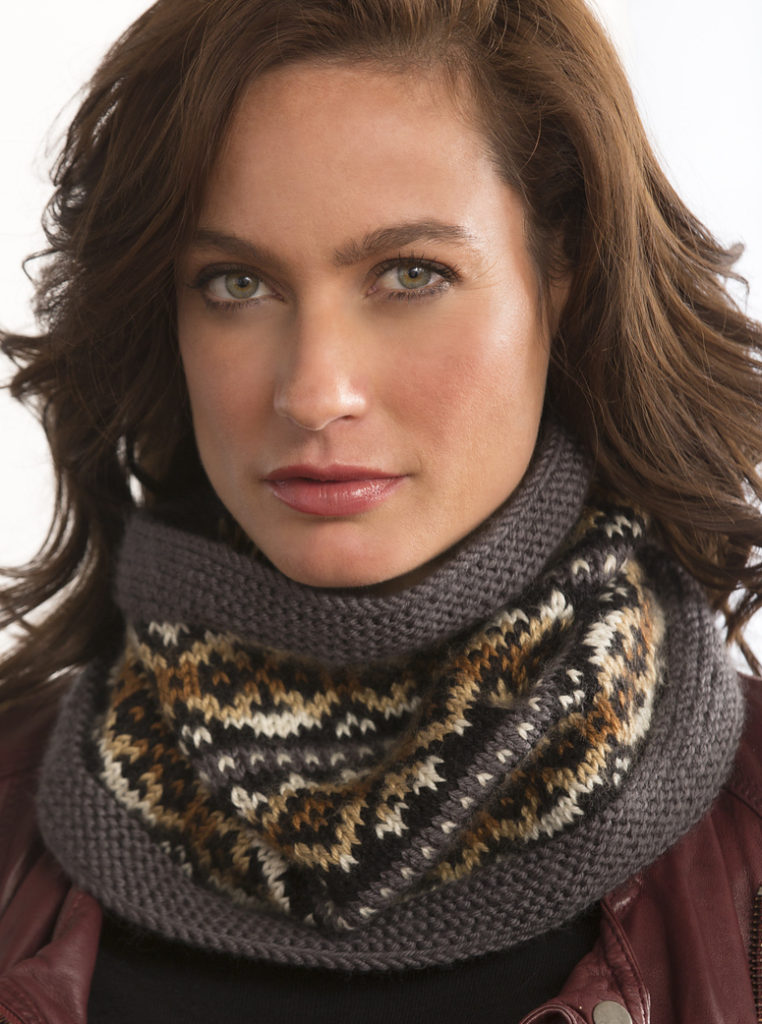 Fair Isle Knit Cowl
Variegated yarn adds even more dimension to this colorwork cowl by Melissa Leapman.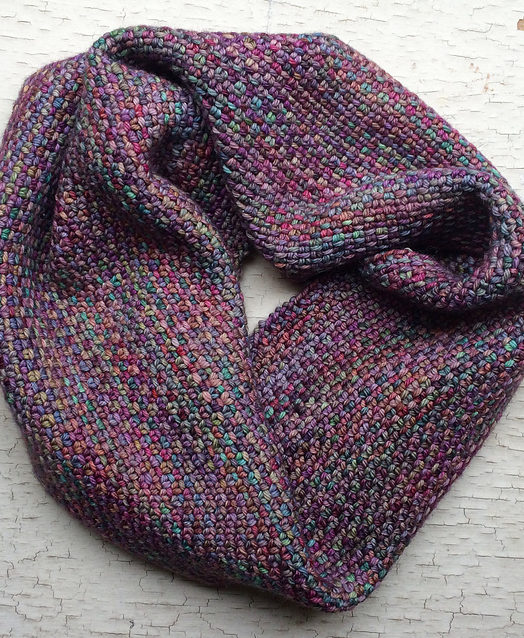 Chickadee Cowl
Linen stitch gives this design by Kristen Kapur a woven fabric look.
Patterns for Purchase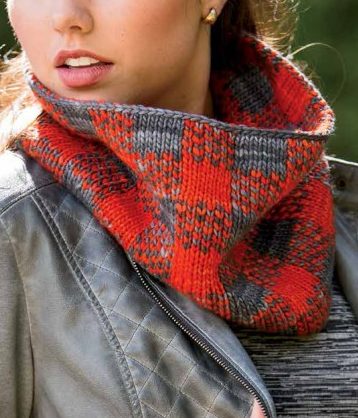 Trapper Cowl
Reversible double knit cowl in the classic "lumberjack check," inspired by plaid flannel shirts and jackets.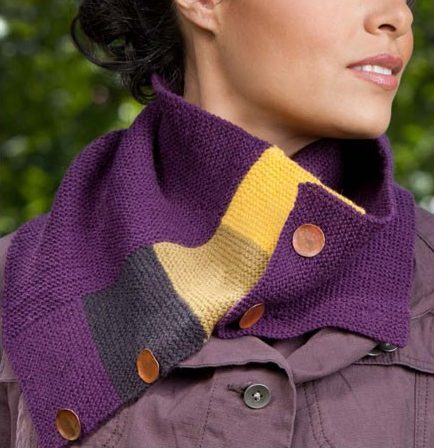 Complementary Cowl
Buttoned neckwarmer knit in color blocked garter stitch.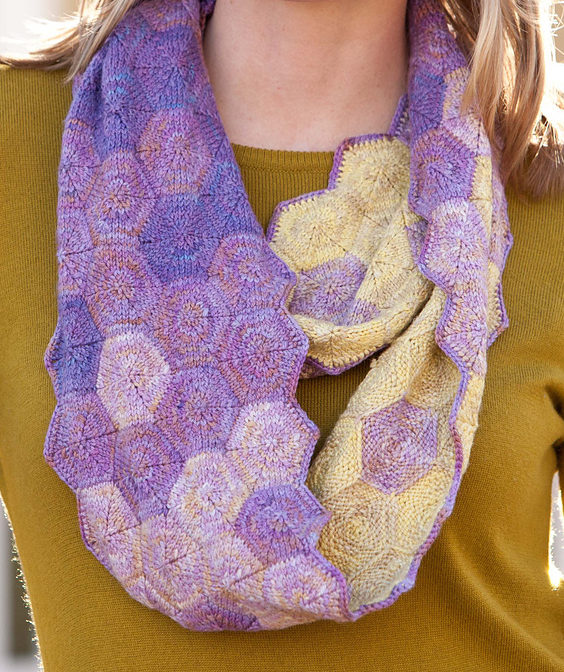 Sweet Hexagon Cowl
This cowl is constructed of interlocking hexagons that are knitted in the round. Great with multi-color yarn!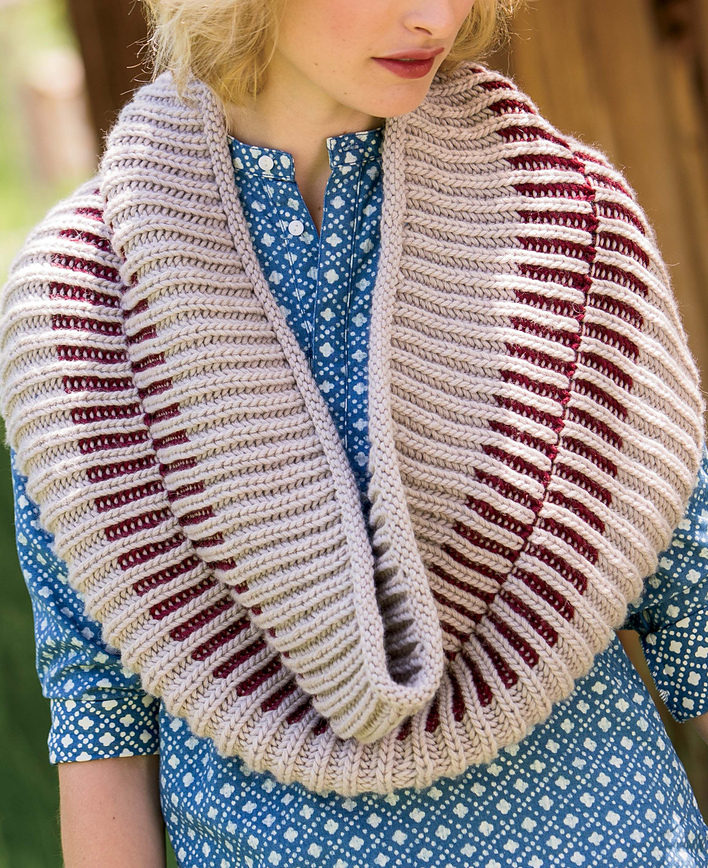 Zipper Cowl
Two-tone fisherman's rib creates surprising color and texture changes in the reversible, oversized Zipper Cowl.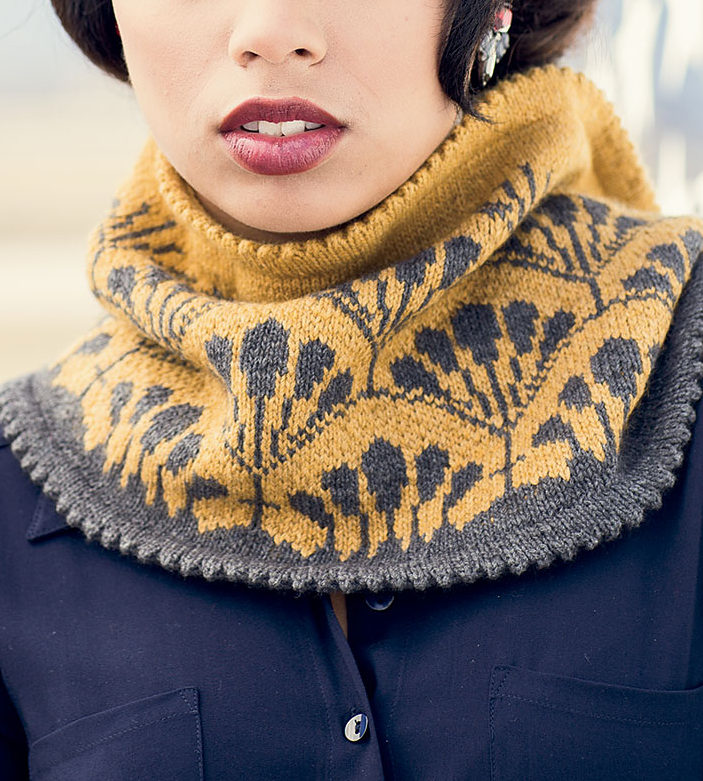 Cassandre Cowl
A stranded colorwork floral pattern cowl worked in the round with picot edges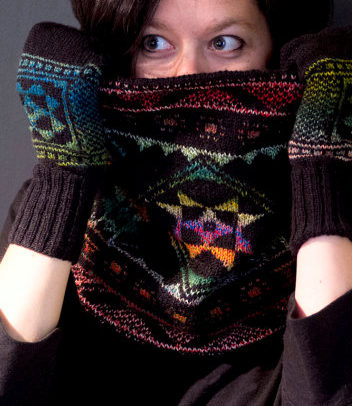 Pysanky Cowl and Mittens Set
Colorful accessories inspired by the tradition of Eastern European pysanky (Easter eggs)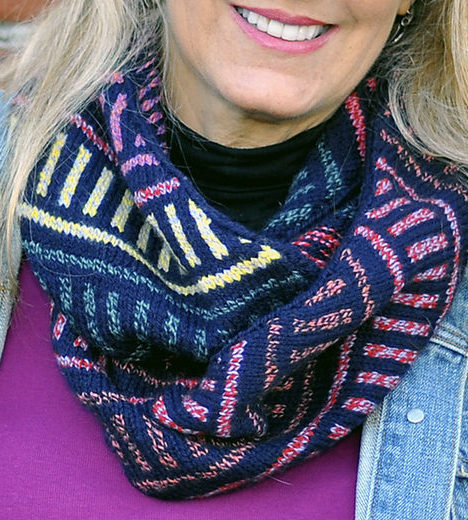 Stonehedge Cowl
A series of angled stripes in unpredictable colors fills this graphic infinite scarf cowl by Kyle Kunnecke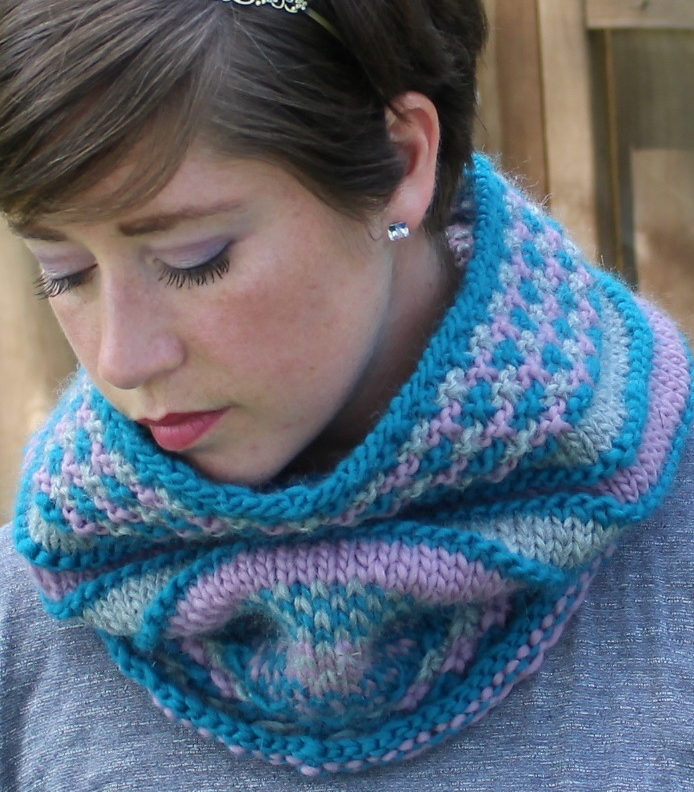 Adventure Cowl
Quick knit in chunky yarn by MadeByDevrie. I really love the color combinations!