Knitting patterns for shawls with stripes in garter stitch, stockinette, or basic stitches. Many of the patterns are free
To get the knitting patterns, scroll down the page to the individual pattern you want and click on the link to that pattern.
These patterns are not my designs but links to other designers who have generously shared their patterns. If you have questions about how to knit a specific pattern, please contact the designer directly.
All links on this site are for informational purposes, but please note that some links are to affiliate sellers that pay me a small commission on purchases.
Free Patterns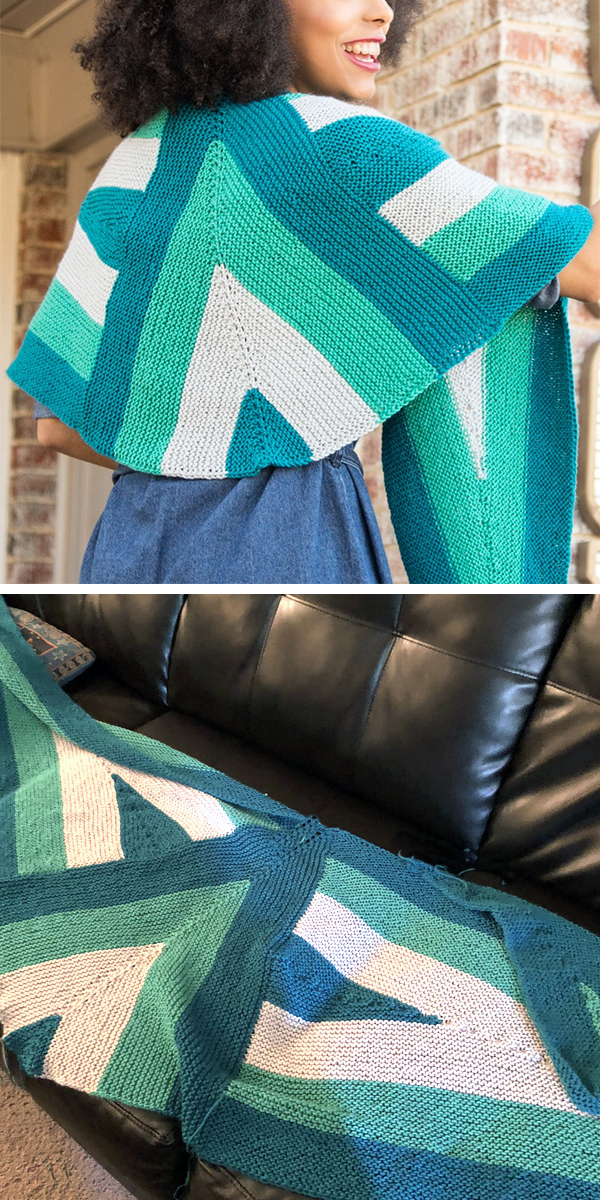 Geometric Shawl
Crescent shaped shawl with bold geometric pattern formed by garter stitch stripes with short rows for shaping. Designed by Loops & Threads™ Design Team. DK weight yarn. Pictured project by the designer and TheKindlyKnitter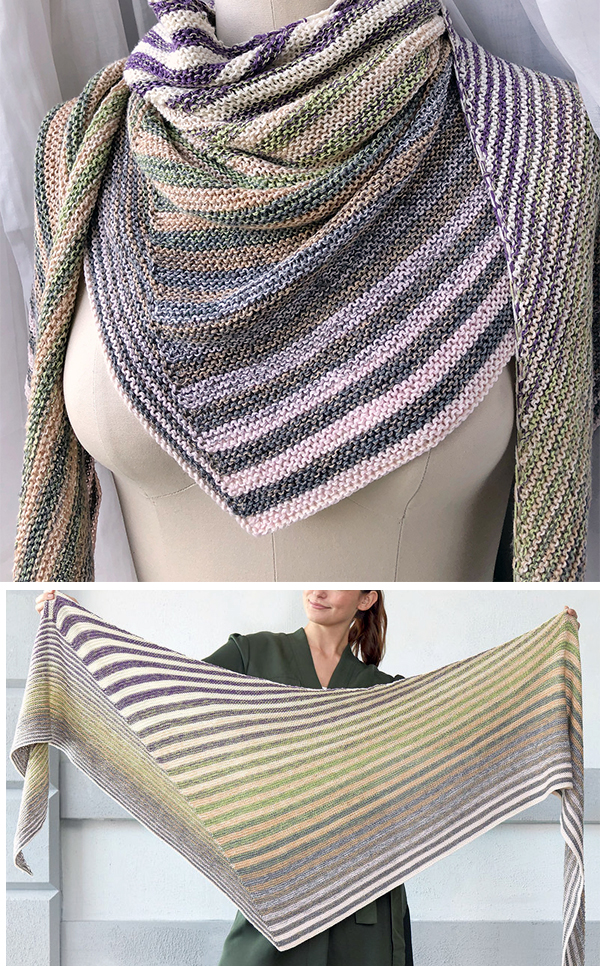 Shifting Stripes Shawl
Asymmetric triangular shawl knit in garter stitch with stripes in 2 colorways of gradient cake style yarn. Rated easy by Red Heart, it does use short rows for shaping. Designed by Carissa Browning. Sport weight yarn.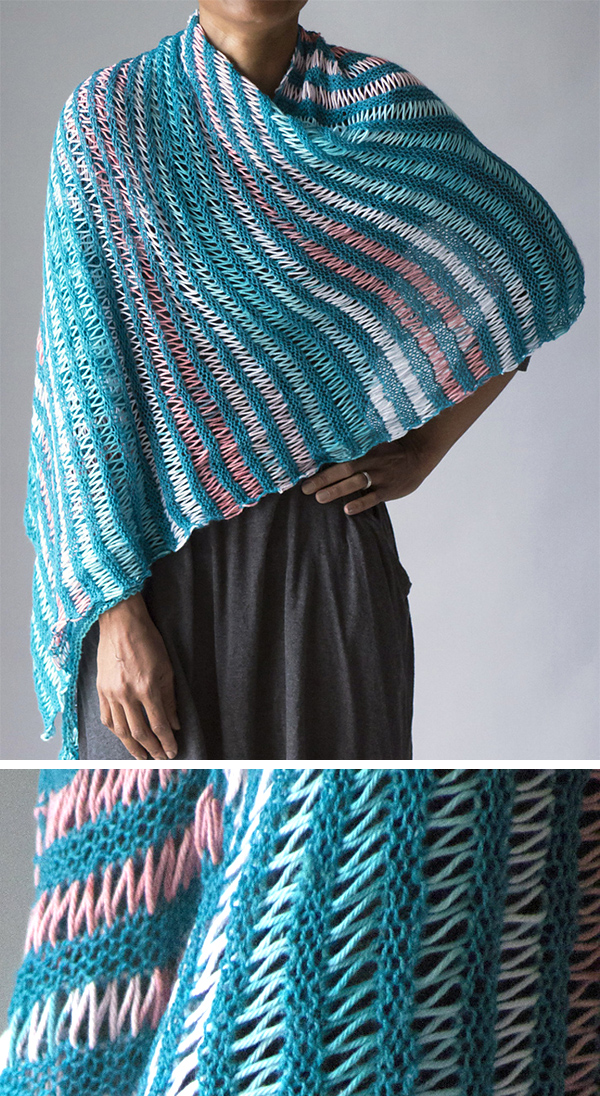 Scruncher Shawl
Knit with a drop stitch stripe in two weights of yarn, worsted and fingering weight, this wrap can also be worn as a scarf because of its "scrunchable" airy design. Designed by Universal Yarn.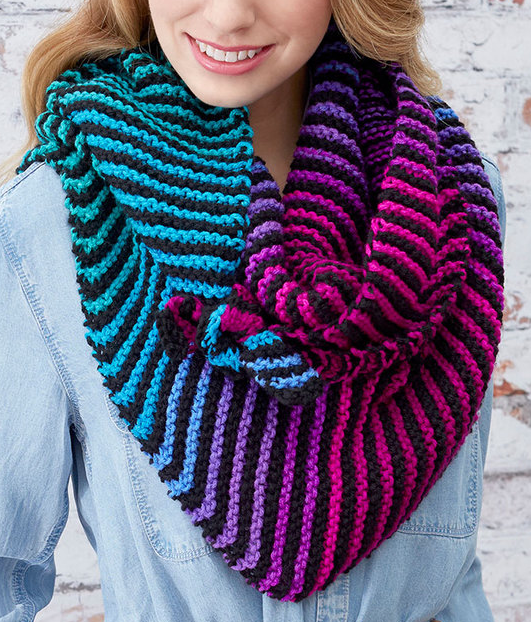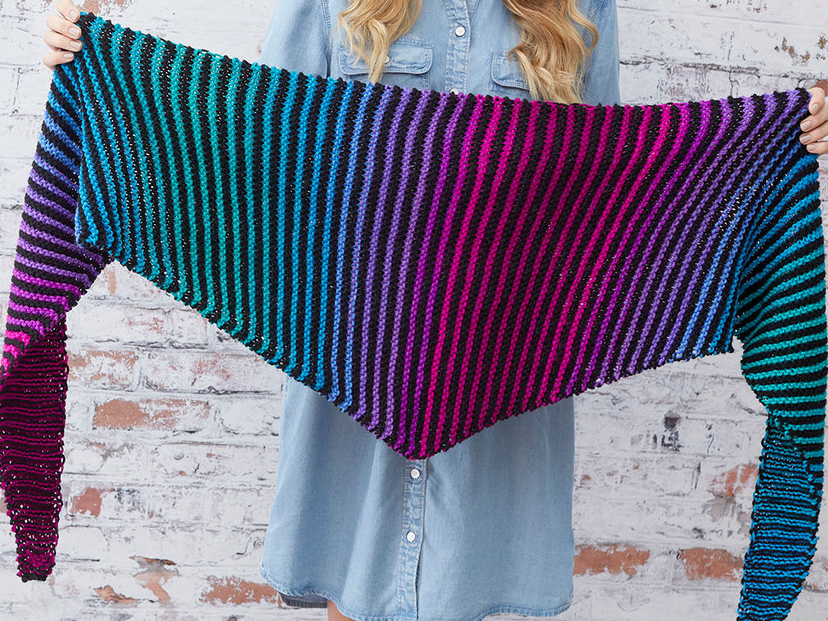 Brighten My Day Shawl
Triangular shawl knit side to side in garter stitch alternates a self-striping yarn with contrasting color like black for a striking effect. Rated easy by Red Heart. Designed by Nancy J. Thomas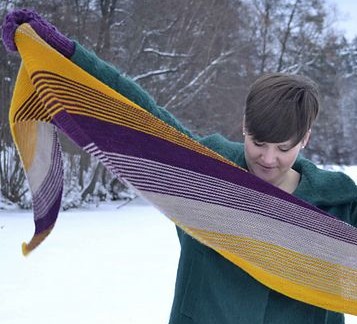 © Tabusn
Tailwind
Designed by Clara Falk, Tailwind is a triangular shaped shawl knitted from one corner to the other which makes it possible to adjust the size after your amount of yarn or when you are happy with the size. Pictured project by Tabusn

Diving In Shawl
Mam'zelle Flo designed this pattern/recipe as an opportunity to create a shawl from your stash yarn. The instructions explain how to achieve this modified triangle shape, and how to make modified garter stripes.
Patterns for Purchase

Earth and Sky Shawl by Stephen West
Designed by the amazing Stephen West, Earth and Sky is a top-down triangular knit shawl made with sport weight yarn in three sizes. Pictured project by by dennismarquez

Canyonlands Shawl
"Canyonlands" is a long, shallow asymetrical shawl, knit in garter stitch throughout with carefully selected colors blending and merging to create an illusion of western horizons and sillouettes.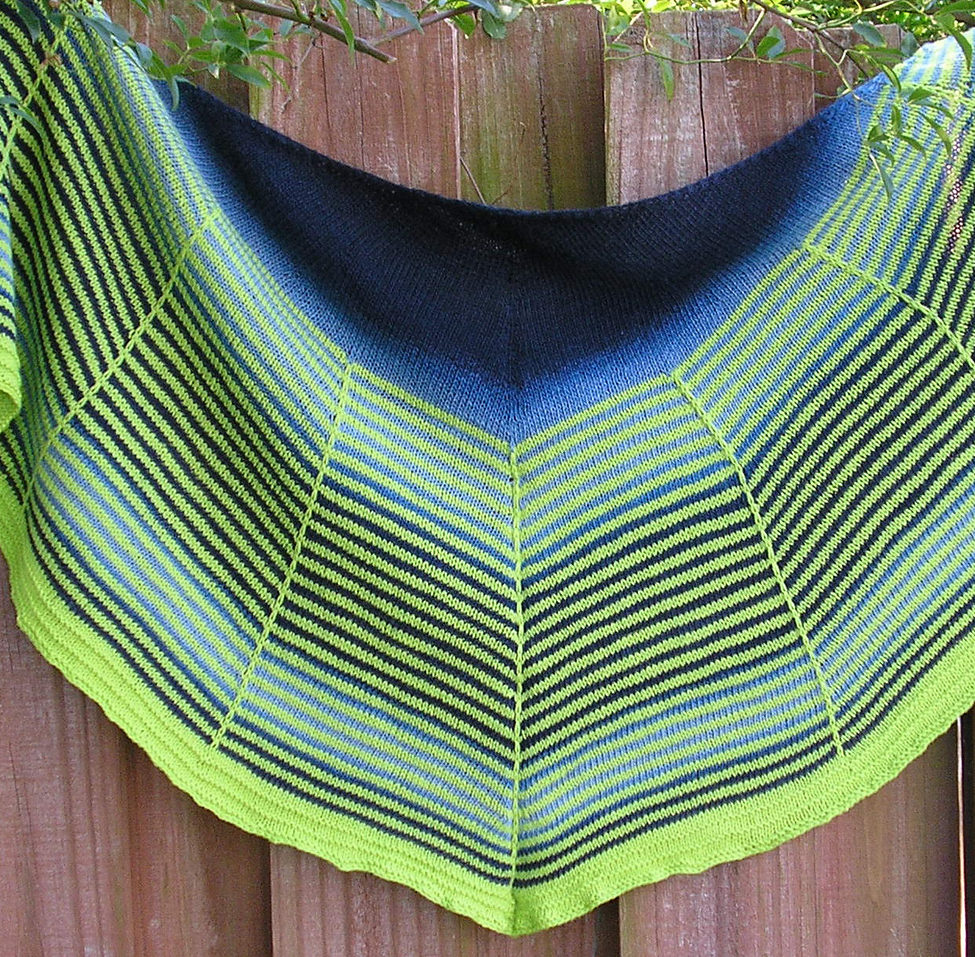 Daybreak Shawl by Stephen West
Designed by the amazing Stephen West, Daybreak is a semicircular shawl featuring clear, graphic stripes that echo a rising sun. in three sizes. Pictured project by by meginal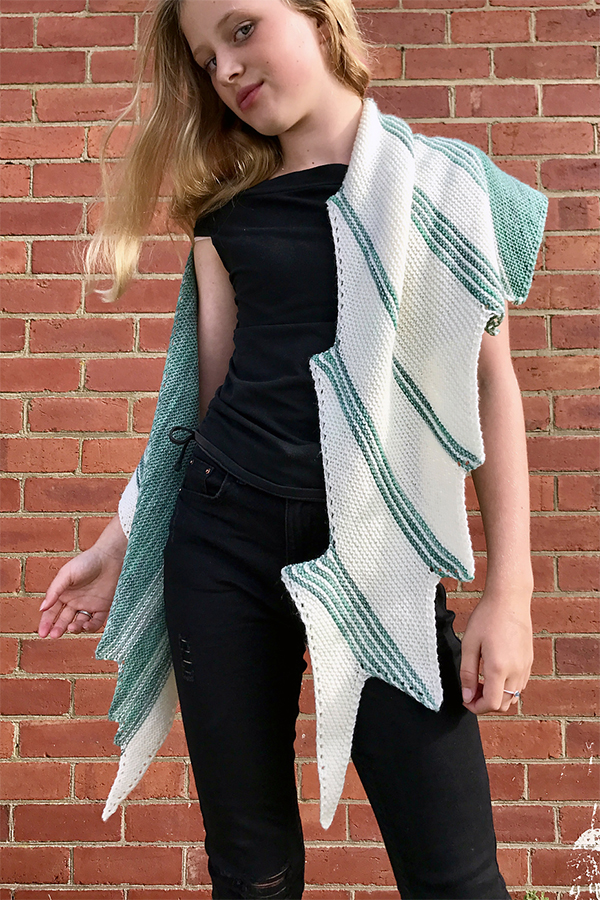 A Little Bit Bowie Shawl
The stripes and lightning bolt shape of this shawl make it an interesting garment to both wear and knit. Knit all in garter stitch, A Little Bit Bowie uses a de-constructed asymmetrical shawl construction; achieving its unique shape through simple alternating increases and decreases. Fingering weight yarn. Designed by Georgie Nicolson.
See more pics and get the knitting pattern on Loveknitting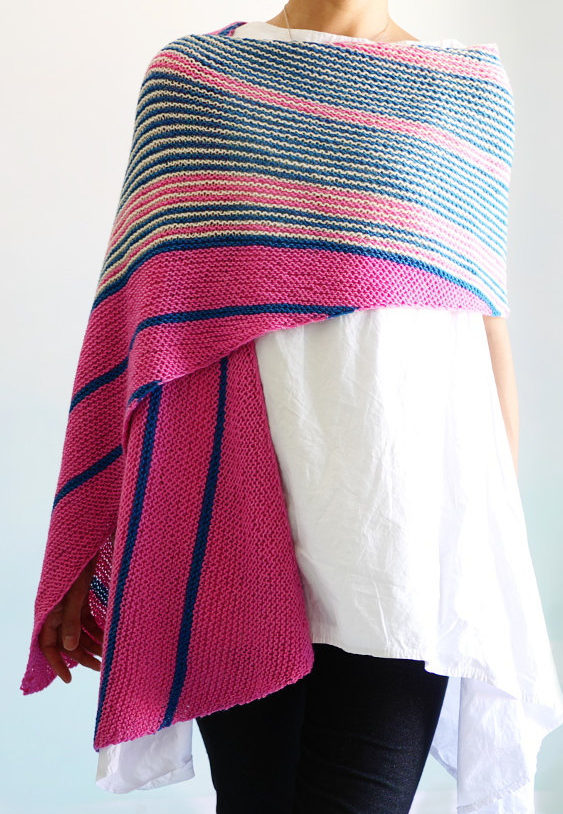 By Airmail Wrap
This easy rectangular shawl is knit on on the bias in easy garter stitch.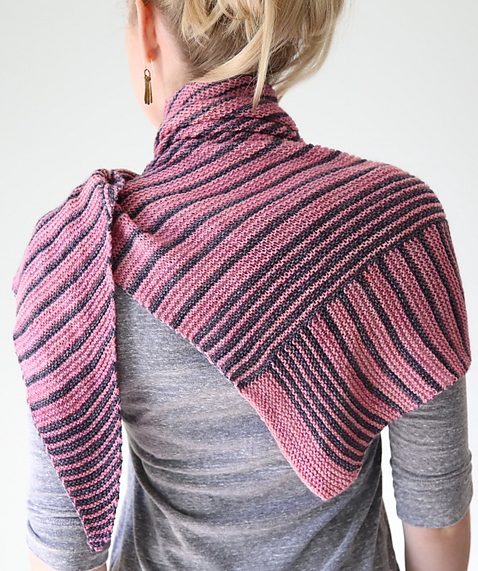 Itineris Shawl
This design by Hilary Smith Callis is a modern triangular wrap knit all in Garter Stitch with patterns and shaping that are easy to memorize, Because of the graphic intersection of the stripes, this will give you a different look each you wrap it.