Reversible Cable Knitting Patterns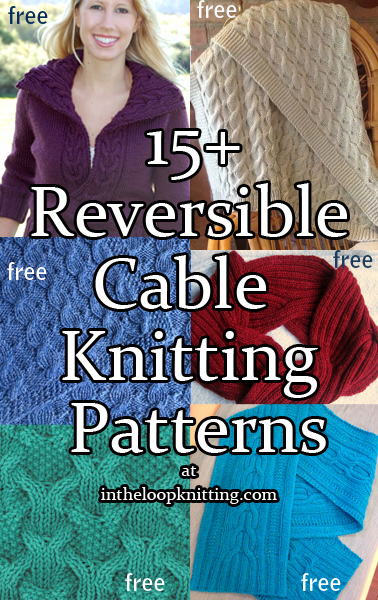 Reversible patterns allow you freedom from worry about how your fold your blanket, tie your scarf, or wrap your shawl, because they will look great from either side. Cable patterns are particularly difficult to fit into reversible design and these projects incorporate cables and reversibility beautifully. These patterns interpret "reversible" in different ways: in some the wrong side looks exactly like the right side, in others the wrong side has a complementary interesting design, or in other desings the wrong side is a mirror image of the right side.
To get the knitting patterns, scroll down the page to the individual pattern you want and click on the link to that pattern.
These patterns are not my designs but links to other designers who have generously shared their patterns. If you have questions about how to knit a specific pattern, please contact the designer directly.
All links on this site are for informational purposes, but please note that some links are to affiliate sellers that pay me a small commission on purchases.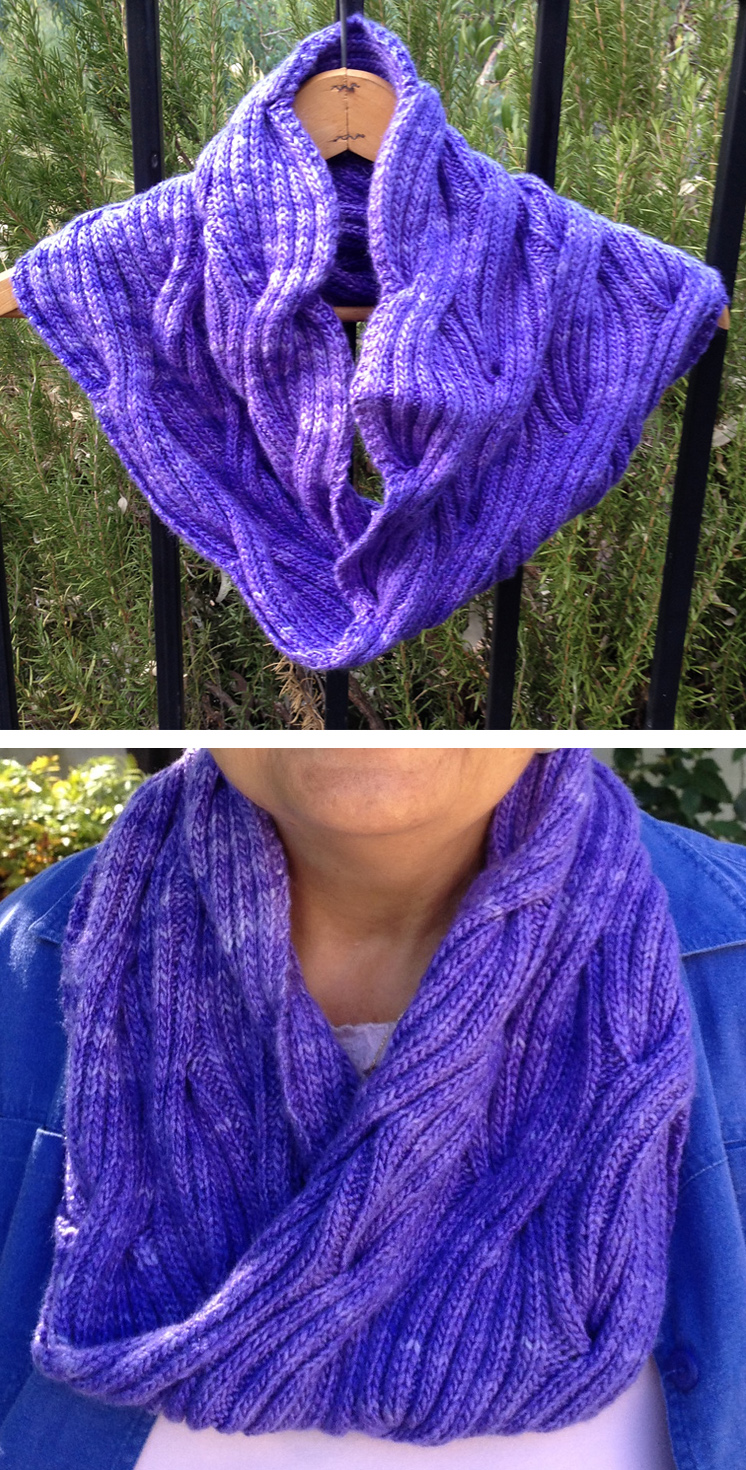 Winding River Cowl
This reversible cowl features a ribbed cable pattern. It is knit flat, twisted, and seamed to form a moebius loop that takes advantage of the reversible cable pattern. DK weight. One of the free patterns in the free ebook 7 Free Knitted Cowl Patterns. Designed by Kathleen Cubley. Pictured project by PlayEarlyMusic
[widget id="black-studio-tinymce-8″]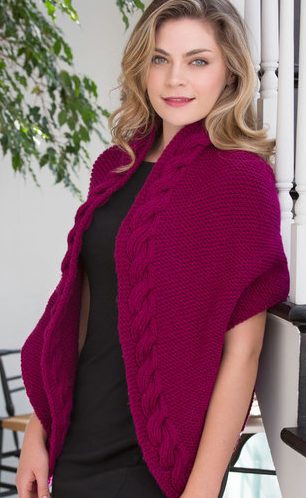 Reversible Cable Wrap
Knit from end to end, Tamara Goff's  triangular wrap features a luxurious cable along the neck edge.
Reversibly Cabled Dishcloth
Sara H. Baldwin's reversible cloth features cables of 1 by 1 rib and seed stitch. Other knitters have used it for scarves and cowls.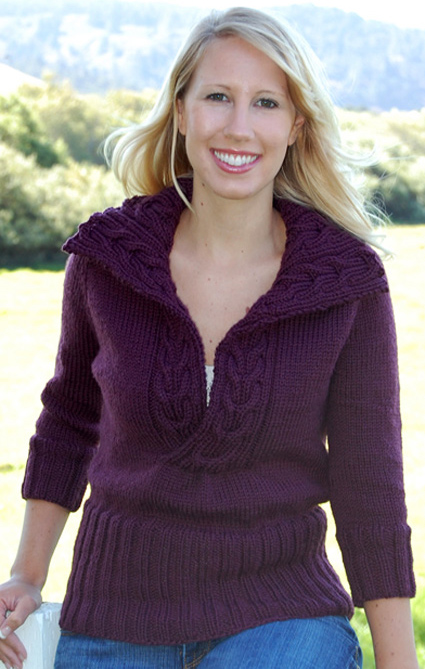 Amused Sweater
Jordana Paige's long-sleeved pullover sweater is knit seamlessly from the top down and features reversible cables so no matter how your collar folds over, it will always look like it's showing the right side. Sizes XS [S, M, L, 1X, 2X, 3X]
Lamar Scarf
Gale Zucker's unisex scarf is a quick knit in super bulky yarn.
Scarlett's Reversible Cable Baby Blanket
Suzanne Bryan's baby blanket is reversible and the cables can be knit without a cable needle. Pattern includes cable flare compensation to keep the ends of the blanket flat.
Reversible Cable Afghan
This knitting pattern is unique for cabled afghans because it's reversible! It looks just as great on either side!  Finished size: 48″ x 58″.
Get the knitting pattern at Annie's
Rosamund's Cardigan
An eight-stitch reversible cable embossed onto the edges and yoke of a simple reverse-stockinette body lets the collar of Rosamund's Cardigan lie flat in lapels or stand up as a funnel neck. Andrea Pomerantz planned for edges that look finished, whether they're swinging open or cleanly closed with hidden hook-and-eye fastenings. Sizes 341/2 (37, 401/2, 44, 48, 511/2)" bust circumference,

Reversible Cable Worsted Mitts
A fantastic super-warm last-minute winter gift, these fingerless mitts knit up quickly from just one ball of worsted weight yarn in just a few hours.

Aaberknot Shawl
Aaberknot (knot with magical properties, used when casting spell) is a reversible rectangle stole with cable to give it substance and lace to give it drape. Available in English and in Dutch.

Owly Car Seat Baby Blanket
This a reversible blanket knit with Double Cable, Seed and Garter stitches features a multi-point harness slit knit into the blanket so that your blanket will stay in place covering your little one, without bunching up.

Reversible Cables Workshop with Lily Chin
This Knitting Daily Workshop makes knitting reversible cables easy with several ways for creating this unique reversible effect. Available as Video download or DVD.
Terry Matz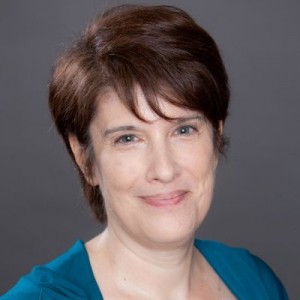 Terry is a knitting late-bloomer, learning to knit as an adult from Internet tutorials, because she wanted a craft that was useful, fun, and portable. Knitting hats for cancer patients inspired her to design her own patterns—available for free at her blog, intheloopknitting.com. Terry met her husband Ken at a science fiction convention and moved to the Kansas City area to be with him more than 30 years ago. Terry supports her yarn stash by creating websites and other digital media. Terry firmly believes in Knitting in Public—it's a great conversation starter!