Musical Knitting Patterns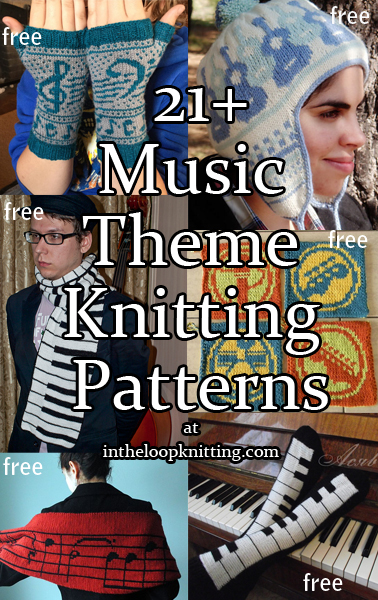 To get the knitting patterns, scroll down the page to the individual pattern you want and click on the link to that pattern.
These patterns are not my designs but links to other designers who have generously shared their patterns. If you have questions about how to knit a specific pattern, please contact the designer directly.
All links on this site are for informational purposes, but please note that some links are to affiliate sellers that pay me a small commission on purchases.

Musician Beanie
This hat features musician notes on the crown with optional tassels. Instructions for knitting flat or in the round. Designed by The Knit Guru

Pianissimo Keyboard Socks
Sideways knitted socks designed by Lori Torrance areknitted flat with either stranded or intarsia knitting for the keyboard, thenkitchener stitched into a tube. The toe, cuff and afterthought heel added last. Pictured project by Asjav

Violin Chin Rest Cozy
Keep your favorite violinist's chin comfortable with this knit cover. Great use for scrap yarn because it only uses less than 50 yards. Designed by Heather Classen. Pictured project by knitvincible

Musica Fingerless Gloves
Anne Neumann designed these wristwarmers so musicians could keepy their hands warm while playing but they are great for music lovers too! Pictured project by Sarajewel

Ode to Joy Hat
Colorwork beanie with the famous musical notes from Beethoven's 9th symphony. Designed by by Jennie Claver Pictured project by LanaSvetik who did the hat in doubleknit
'Try Amazon Prime 30-Day Free Trial

Felted Piano Tote Bag
Tote bag with keyboard motif colorwork designed by Magistra Lanam Amat Pictured project by wendelene

Harrison
Harrison is an earflap hat that features a guitar colorwork design. Designed by Larisa Medina Brener

Strings Colorwork Socks
These socks feature stringed instrument motifs on the upper and a fret board design on the sole. Options for two different soles – a guitar or ukulele fret board. M,L,XL (60,72,84sts) Designed by Tanja Fleischer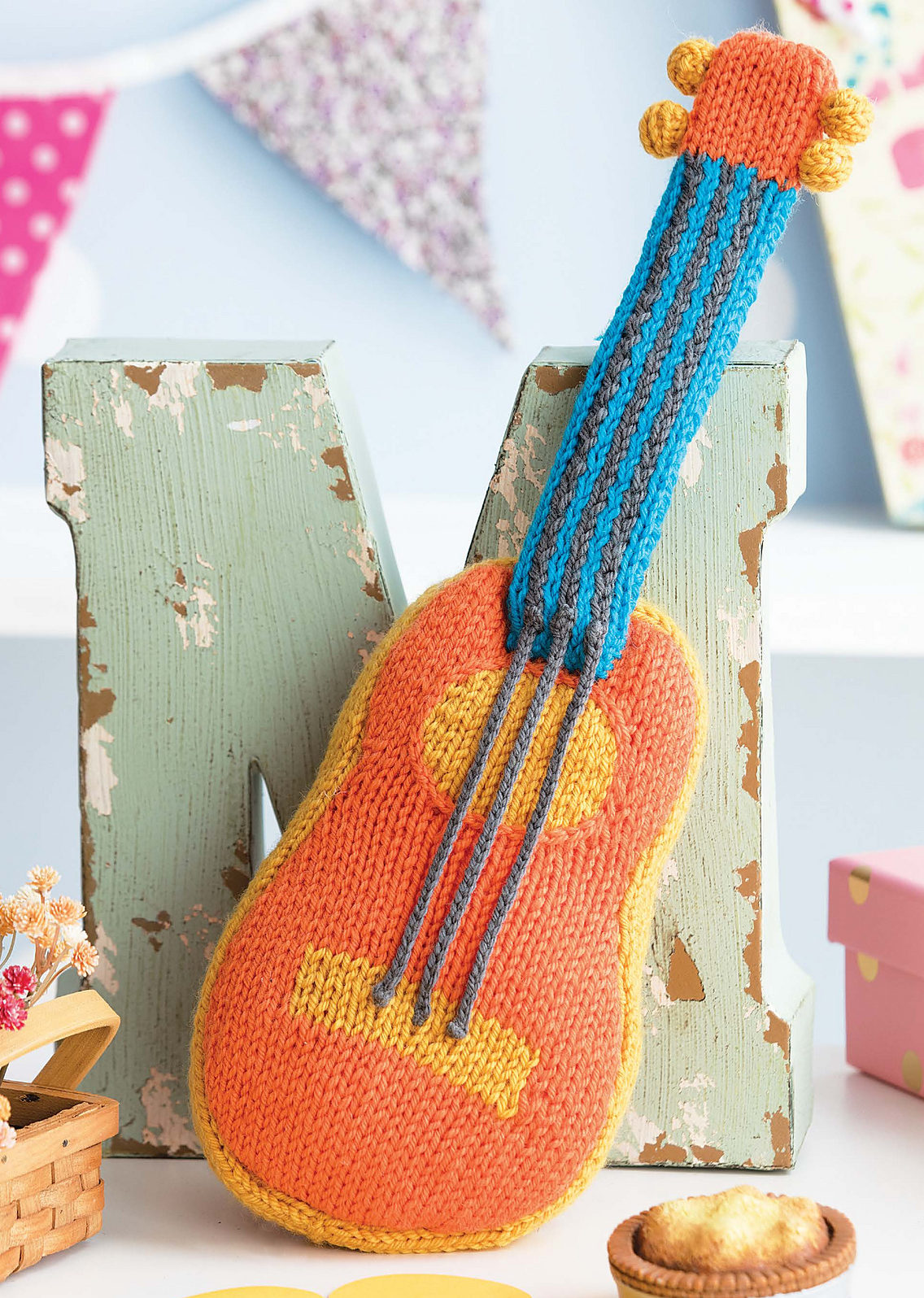 Guitar Toy
No size given but it looks like it might be around 15 inches. One of the patterns in 60 Quick Knitted Toys. Designed by Amy Bahrt
Keyboard Hat
Pattern for the Beethoven Hat includes baby and adult sizes.
Musical Baby Bunting Set
Baby hat with musical note colorwork and baby cocoon with keyboard design.
Fretboard Scarf
Fretboard is a full reversible cabled and textured scarf designed to look like the fretboards of stringed instruments. Four-stringed and six-stringed versions included. Designed by Amy van de Laar
Guitar Hero Hat
I love cable motifs designed to look like objects or animals. This easy hat features a cable motif designed to look like a guitar. Designed by Fogknits.
Piano Pillow
This 12 x20" (30x50cm) pillow pattern features a keyboard design and is knit in stockinette stitch in worsted/medium/#4 yarn
Marching Band Teddy Bear
This teddy bear toy includes instructions for a cute uniform jacket and hat as well as a Sousaphone to play. Height from top of head to toe 7.08 inches – 18 cm.
Terry Matz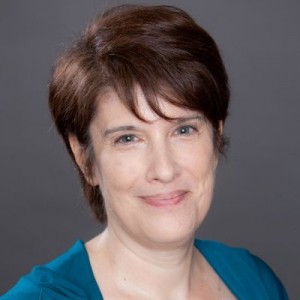 Terry is a knitting late-bloomer, learning to knit as an adult from Internet tutorials, because she wanted a craft that was useful, fun, and portable. Knitting hats for cancer patients inspired her to design her own patterns—available for free at her blog, intheloopknitting.com. Terry met her husband Ken at a science fiction convention and moved to the Kansas City area to be with him more than 30 years ago. Terry supports her yarn stash by creating websites and other digital media. Terry firmly believes in Knitting in Public—it's a great conversation starter!