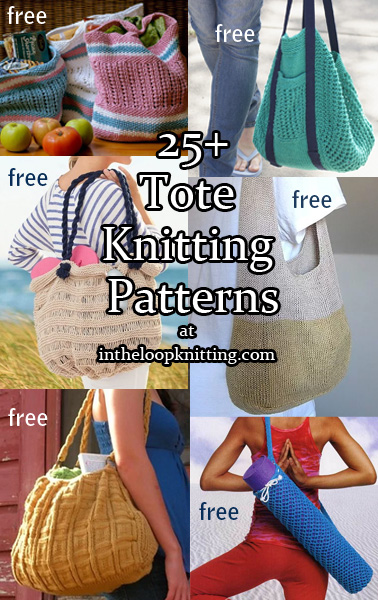 Tote bags are great when you need to carry more than a phone and a credit card. These totes range from collapsible market totes to dressy bags to beach carryalls.
For more tote and purse patterns see Purse, Tote, and Bag Knitting Patterns
To get the knitting patterns, scroll down to the individual pattern you want and click on the link.
<!– Links Responsive itl 1 –>