Father's Day Gift Knitting Patterns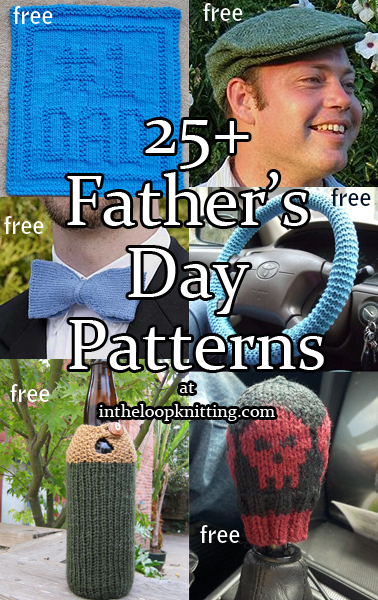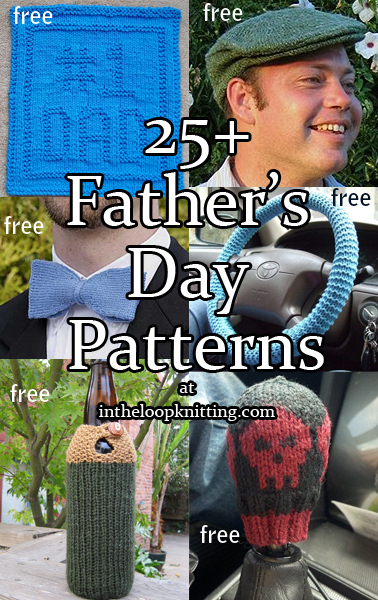 To get the knitting patterns, scroll down the page to the individual pattern you want and click on the link to that pattern.
These patterns are not my designs but links to other designers who have generously shared their patterns. If you have questions about how to knit a specific pattern, please contact the designer directly.
All links on this site are for informational purposes, but please note that some links are to affiliate sellers that pay me a small commission on purchases.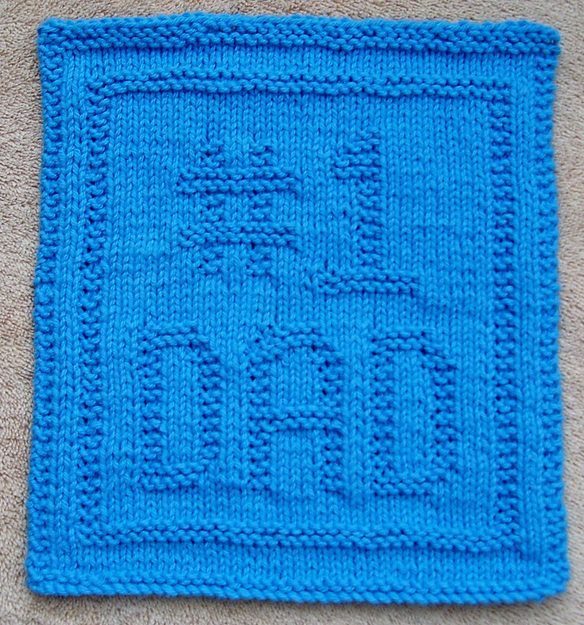 #1 Dad Wash Cloth
This easy wash cloth is perfect for Father's Day and easy enough for beginners. Designed by Kris Knits. Pictured project by gramsfolly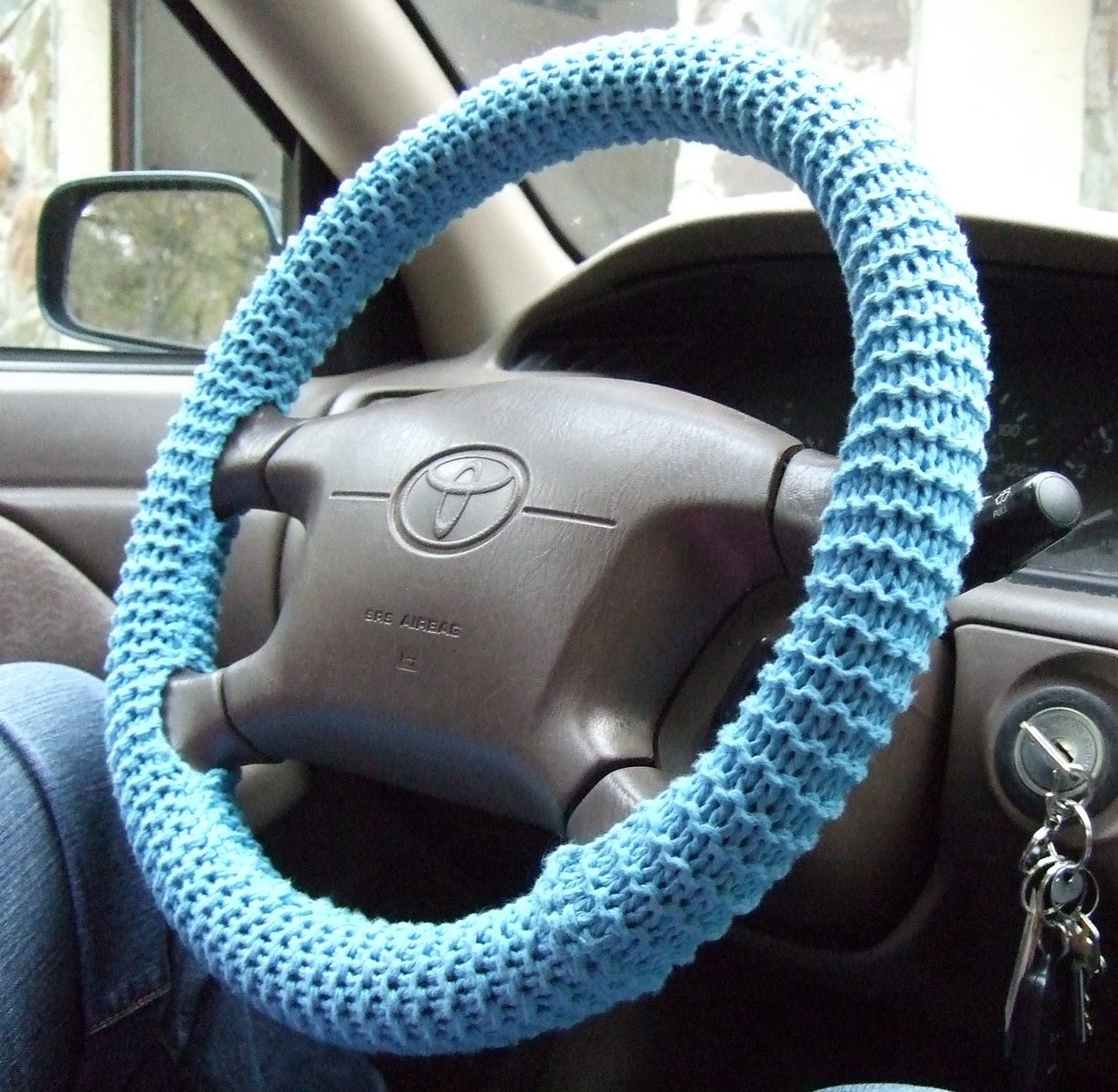 Simple Steering Wheel Cover
An easy cozy that can be adapted to fit any size steering wheel. Knit with two skeins of cotton yarn. Designed by Rachael Stern

Seeing Double Beer Cozy
This bottle is a quick knit. The designer says it takes just one or two hours. She also says her version kept her beer cold for 2 hours. It is sized to fit a 22 oz bottle, but the pattern could easily be adjusted to fit a traditional 12 oz bottle. Designed by Jeanette Mirken

Morgan English Driving Cap
This version of the classic English Driving Cap or Ivy Cap is designed by Anne Kuo Lukito has a unique one piece construction that is shaped with short rows. It comes in two sizes to fit most men and women.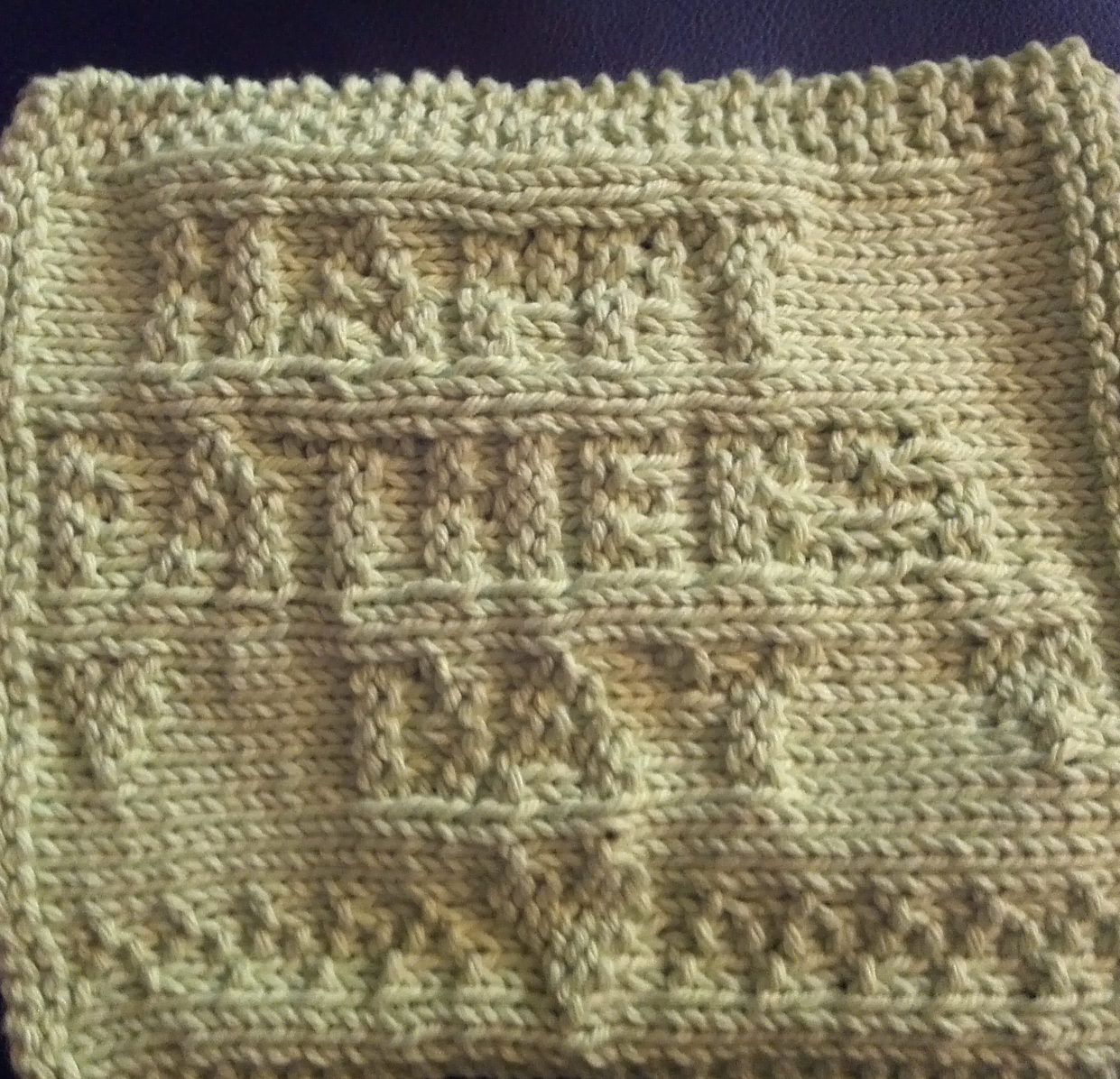 Happy Father's Day Cloth
An easy wash cloth forms its message as it is knit sideways. Suitable for beginners. Designed by Leah Porter. Pictured project by K10broome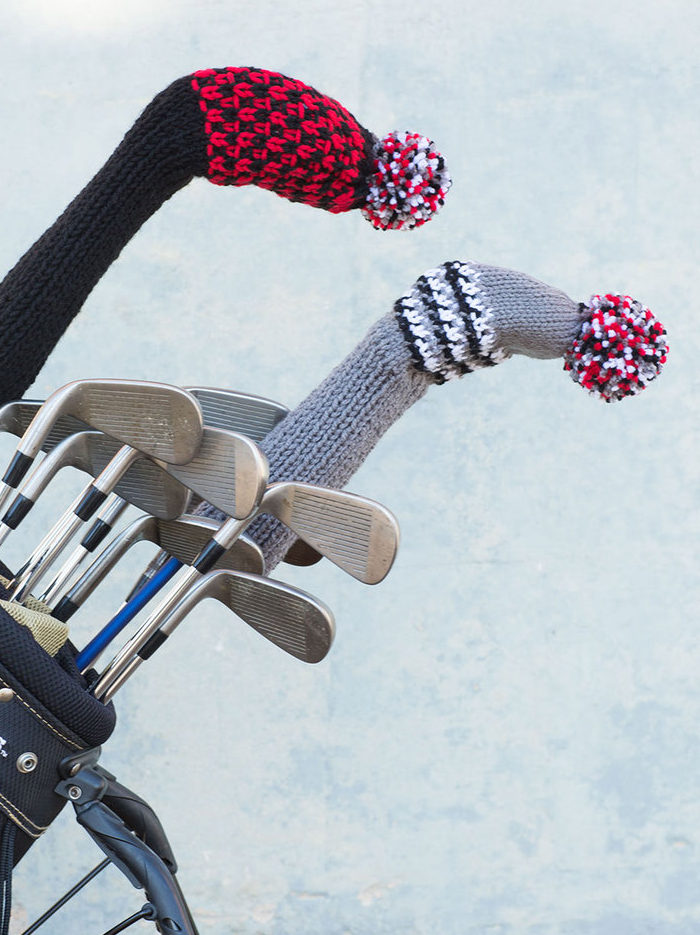 Golf Club Covers
Two designs for covers. Crocheted versions also available. Designed by Marly Bird for Red Heart.
[widget id="black-studio-tinymce-17″]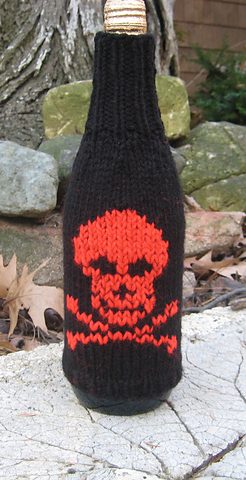 Hoochie Cozies
What's your poison? Diana Troldahl designed this skull and crossbones bottle cozy and several others including xXx, Rat Bile, Rot Gut, and more.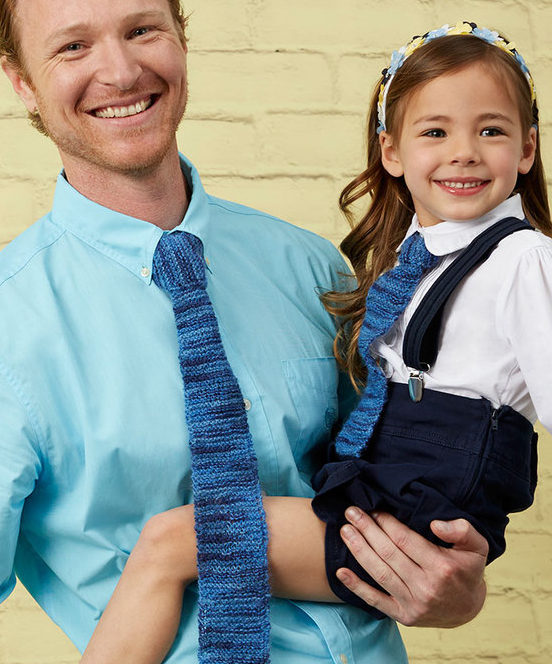 Garter Stitch Ties
This easy tie gets its colorful pattern from variegated sock yarn. Knit one for dad and smaller versions so the kids can dress up like dad on his special day or any day. Designed by Trish Warrick for Red Heart.
[widget id="black-studio-tinymce-17″]

All Seasons Slippers
Pattern is for size S to L (S and M for woman and L for men).

Bradford Tie
Diamond pattern knit tie. Sizes: Short to Tall

Easy-Going Slouchy Beanie
Super slouchy unisex hat great for men. 1 of 7 hat designs in Knit Celebrity Slouchy Beanies For the Family ebook

Star Wars Golf Club Covers
Knitting patterns for Yoda, Leia, Darth Vader covers.

Adult Moc-a-Sock Slippers
Sizes: XS, S, M, L, XL, XXL

Wakefield Tie
Textured stitch knit tie. Sizes: Short to Tall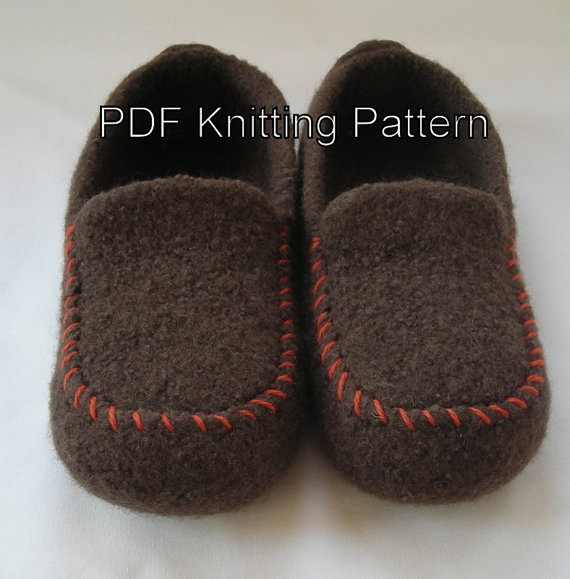 Men's Felted Moccasin Slippers
These slippers knit up super quick using bulky weight yarn. Four sizes.

Stanley Snake Wrist Rest
This easy snake toy has a practical side — keeping your wrists comfortable while you use the keyboard or mouse.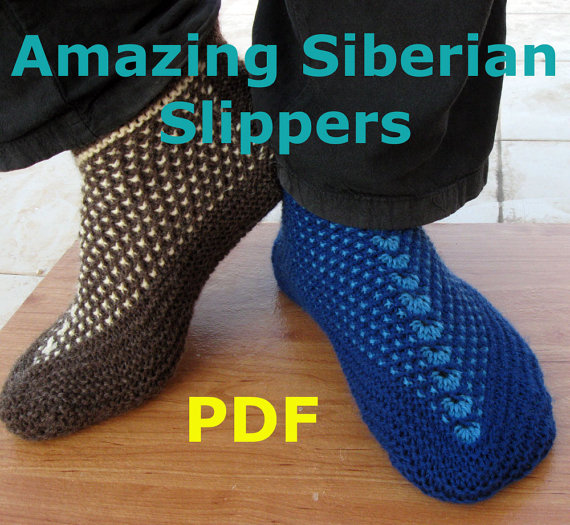 Amazing Siberian Slippers
What makes this slippers so amazing is that they are knit flat on straight needles in one piece but there are no seams or grafting. The designer learned this technique from a friend's mother who lives in a tiny village in Siberia.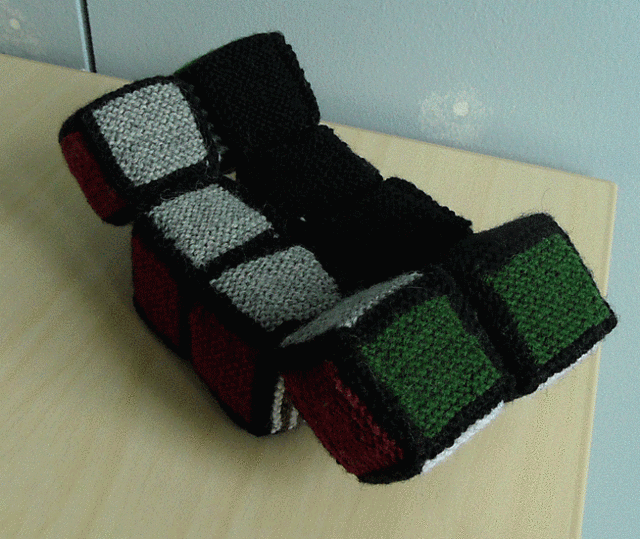 Octopush
The Octopush / Octocube is a puzzle toy is made up from eight cubes joined in a special way so that you can fold and unfold the large cube continuously to reveal several different faces. Pattern includes instructions for knitted, crocheted, canvas, paper, wood, and net versions. Pictured project by bamboonumber1
Terry Matz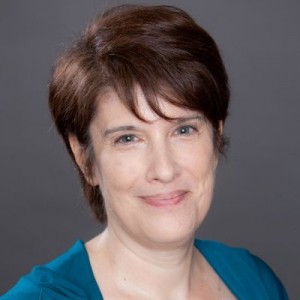 Terry is a knitting late-bloomer, learning to knit as an adult from Internet tutorials, because she wanted a craft that was useful, fun, and portable. Knitting hats for cancer patients inspired her to design her own patterns—available for free at her blog, intheloopknitting.com. Terry met her husband Ken at a science fiction convention and moved to the Kansas City area to be with him more than 30 years ago. Terry supports her yarn stash by creating websites and other digital media. Terry firmly believes in Knitting in Public—it's a great conversation starter!