Beverage Cosy Knitting Patterns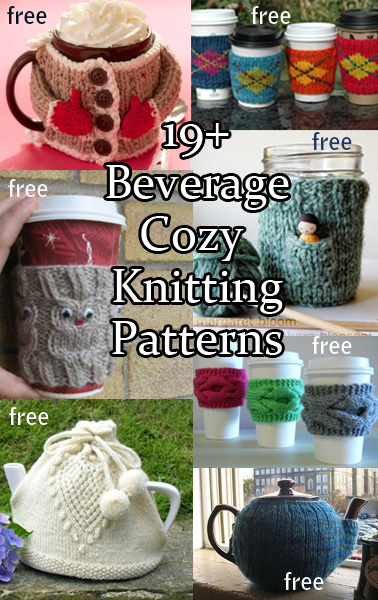 Do you spell the covering for a mug or teapot a Cozy? Cosy? Cozie? Cosie? Coozie? Or do you just avoid the dilemma by calling it a sleeve or a mug hug as some of these knitters do? Whatever you want to call them, we have a knitting pattern for you to use to keep your drink hot or cold and comfy to hold. They make great gifts too for the coffee or tea lover in your life!

Crown Cup Cozy
This cozy is knit sideways with increases and decreases to form the points. This pattern is rated easy by the designer and Ravelrers. Designed by Susan Cornish

Hug Me Mug Cozy
Yarnspirations designed this adorable cozy. See below for a Santa version.

Lacy Cup Cozy
Easy lace sleeves designed by Cassandra Bibler for Red Heart.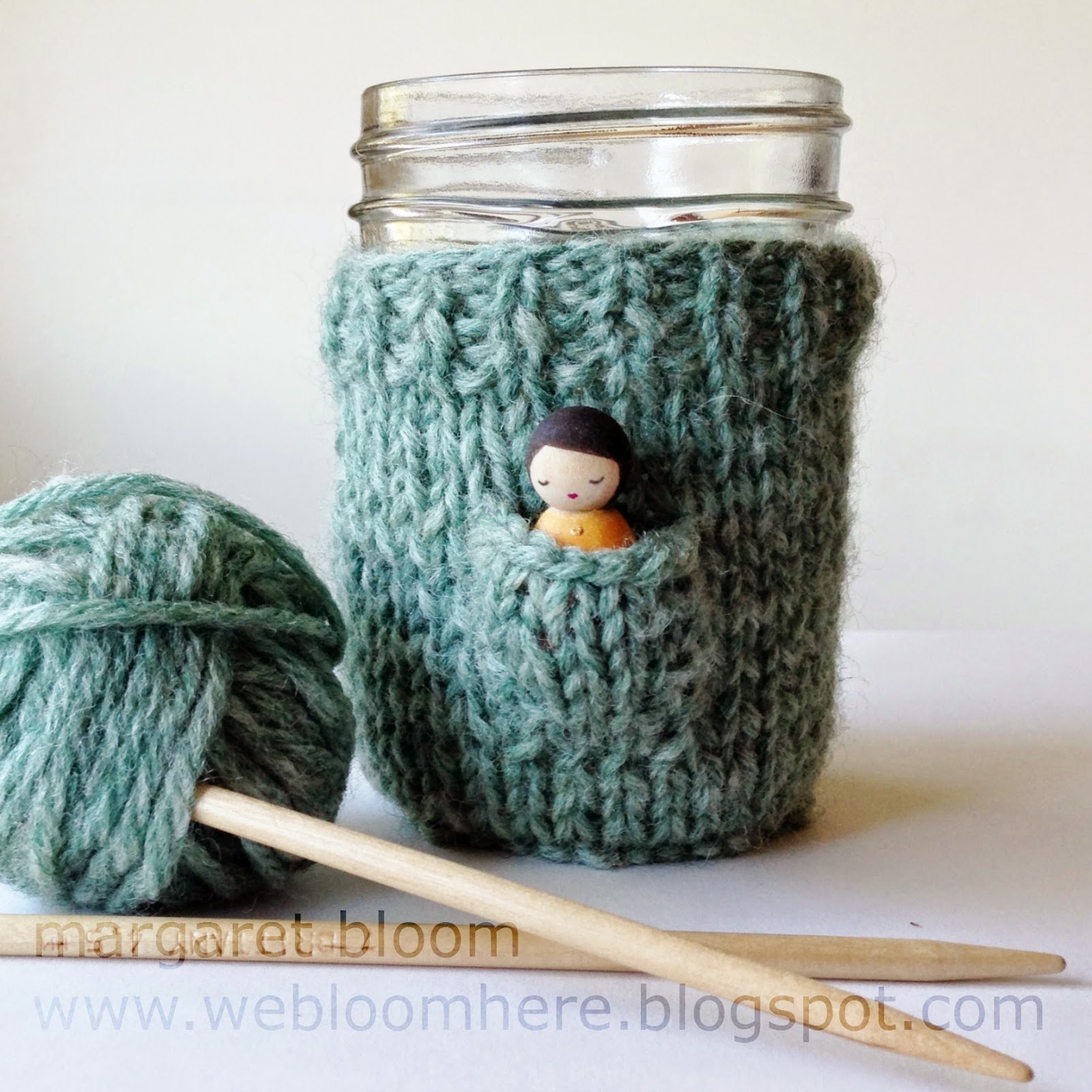 Fairy Cup Cozie
Margaret Bloom's cozie features a cute little pocket for tiny toys, treats, or anything else you can think of. Sized for 8 oz. mason jars.

Owl Cup Cozie Free Pattern
Wide awake owls keep your cup warm and your hands cool. This cable pattern could easily be adapted to decorate blankets, cardigans, and pillows.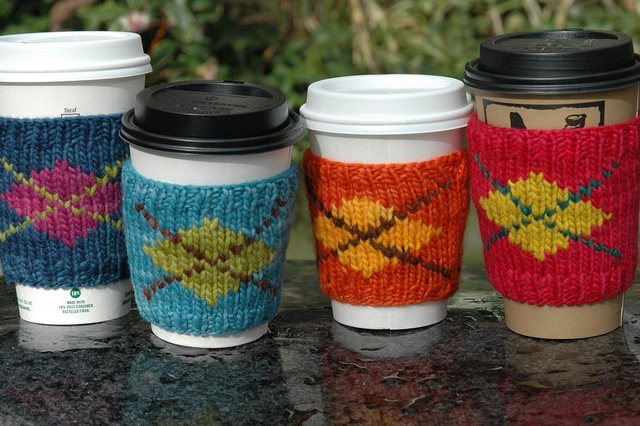 Junkies Java Jerkin
This argyle coffee cup cozy / cosy by Marjorie Walter lets you enjoy your favorite hot drink in style. The S/M size fits most 8- and 12-oz. cups; the M/L size works best for 16-oz. and larger cups.

Sheep Cosies
Denise de Lelys designed these coffee cup cozies.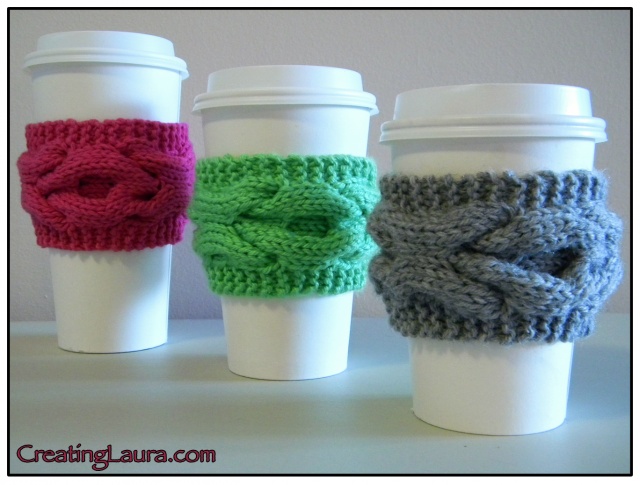 XOXO Coffee Sleeve
Laura's design features a cable pattern of XOXO so you can serve your coffee with hugs and kisses.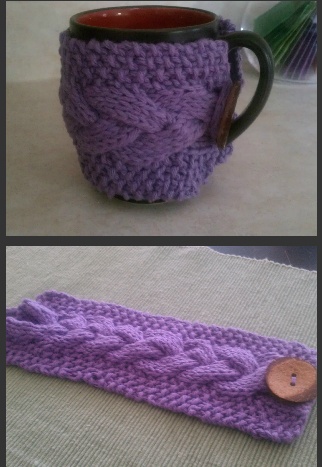 Cuter than Caribou Coffee Sleeve
Aimee Powers designed this easy coffee cosy.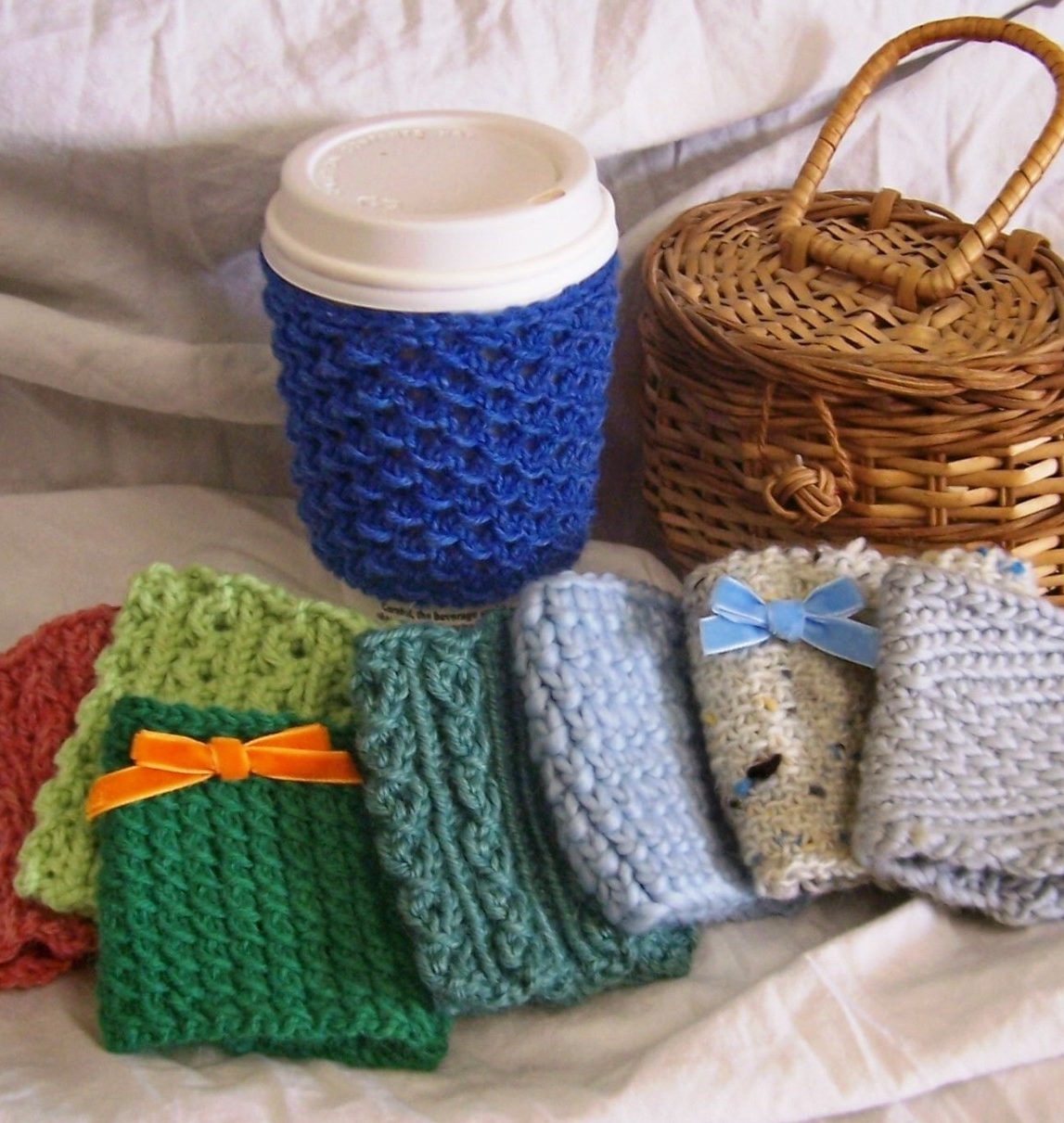 8 Cup Cuddler Cozies
8 different Cup Cuddler patterns from left to right starting with the one on the cup in the picture, including: Lattice, Jamocha, Traveling Vine "Citrus Mint", Bamboo "Chai", Goji, Bitty Braids "Clover", Verona, and Herringbone.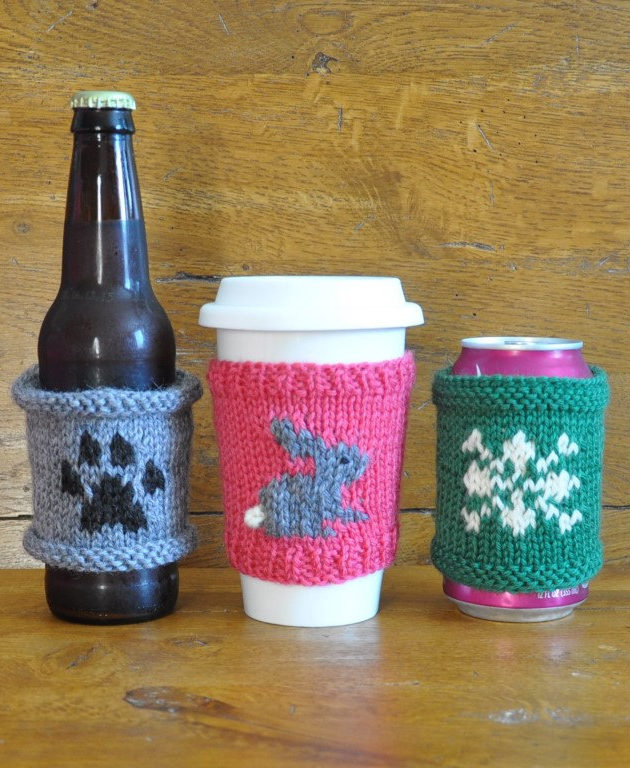 Pawprint, Bunny, and Snowflake Cup Cozies
Includes instructions for all three cozies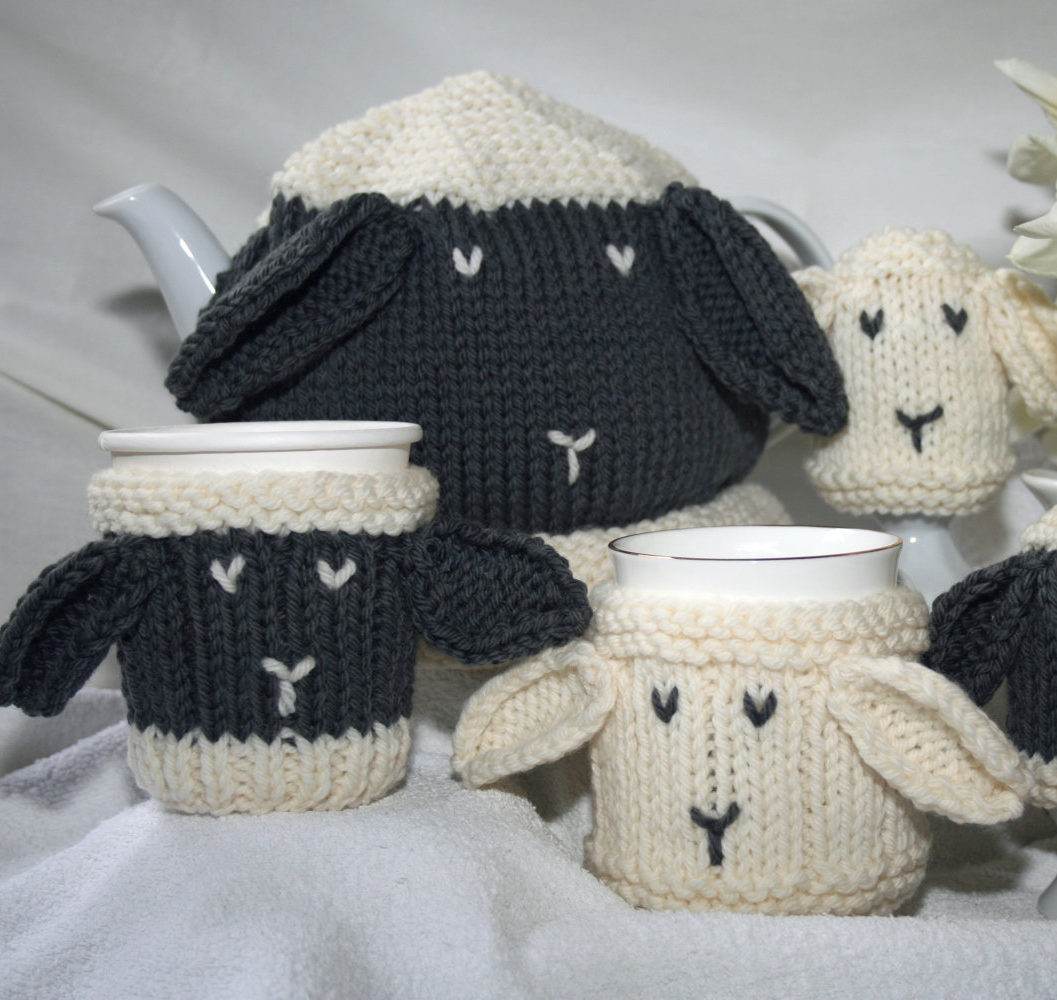 Sheep Cozy Set
Pattern set includes Sheep themed Tea Cosy, Mug Cosy, Cup/Can Cosy and Egg Cosy.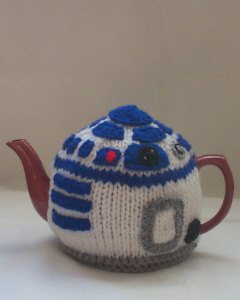 R2D2 Tea Cosy
The tea cosy fits a medium sized tea pot that covers a Teapot that holds 6 to 8 cups.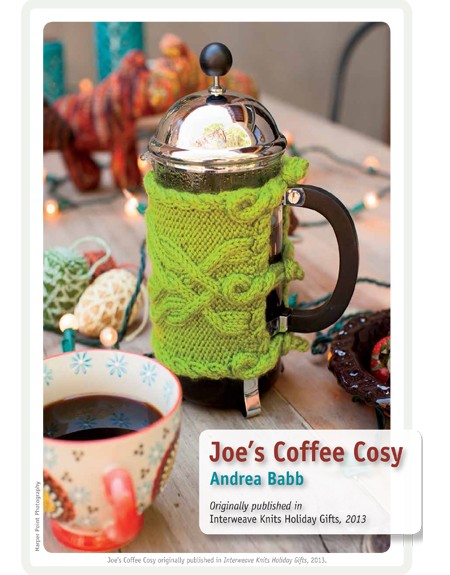 Joe's Coffee Cosy
This cabled coffee cosy (to fit a four-cup French press) fastens with loops and knotted cords for easy on and off.
And for those of you who prefer your mugs sleeveless….