Beverage Cosy Knitting Patterns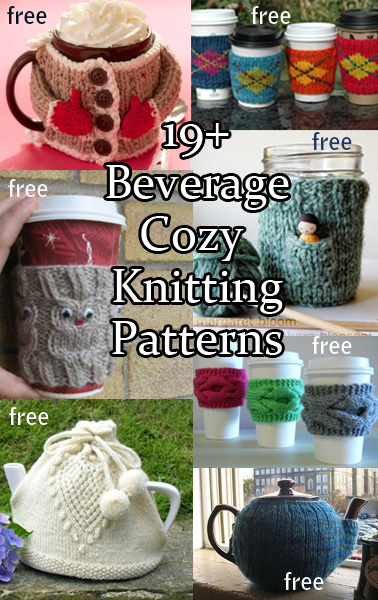 Do you spell the covering for a mug or teapot a Cozy? Cosy? Cozie? Cosie? Coozie? Or do you just avoid the dilemma by calling it a sleeve or a mug hug as some of these knitters do? Whatever you want to call them, we have a knitting pattern for you to use to keep your drink hot or cold and comfy to hold. They make great gifts too for the coffee or tea lover in your life!
Patterns for Purchase
Bunny Tea Cosy
This adorable teapot cozy even has a fluffy pompom tail!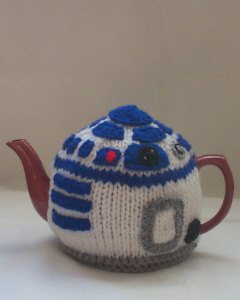 R2D2 Tea Cosy
The tea cosy fits a medium sized tea pot that covers a Teapot that holds 6 to 8 cups.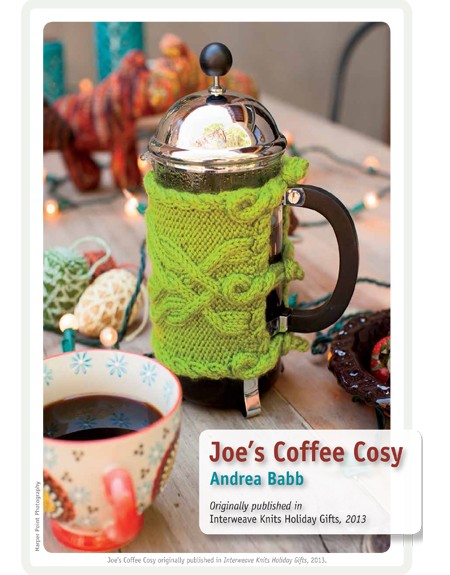 Joe's Coffee Cosy
This cabled coffee cosy (to fit a four-cup French press) fastens with loops and knotted cords for easy on and off.
And for those of you who prefer your mugs sleeveless….