<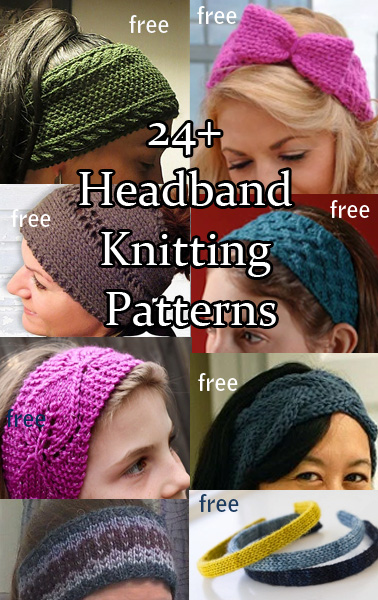 Knitting patterns for head bands, ear warmers, head wraps, and head scarves to keep you warm, fashionable, with minimal mussing of your hair style. Great for quick gifts, stocking stuffers, and stash yarn!
To get the knitting patterns, scroll down the page to the individual pattern you want and click on the link to that pattern.
These patterns are not my designs but links to other designers who have generously shared their patterns. If you have questions about how to knit a specific pattern, please contact the designer directly.
All links on this site are for informational purposes, but please note that some links are to affiliate sellers that pay me a small commission on purchases.
Free Patterns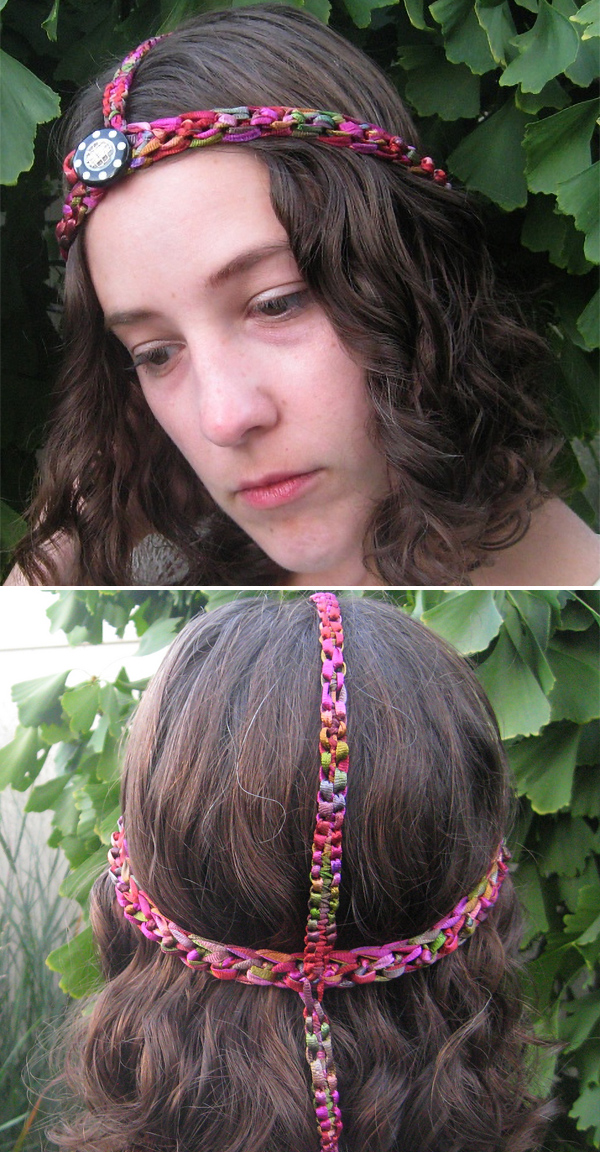 Worship the Band
This headband creates a braided, or chain-like look to it, so it also works for bracelets, chokers… even cowls! Great for ribbon yarn. Perfect for festivals, special events, costumes. Designed by Marie Schurk. Bulky weight yarn.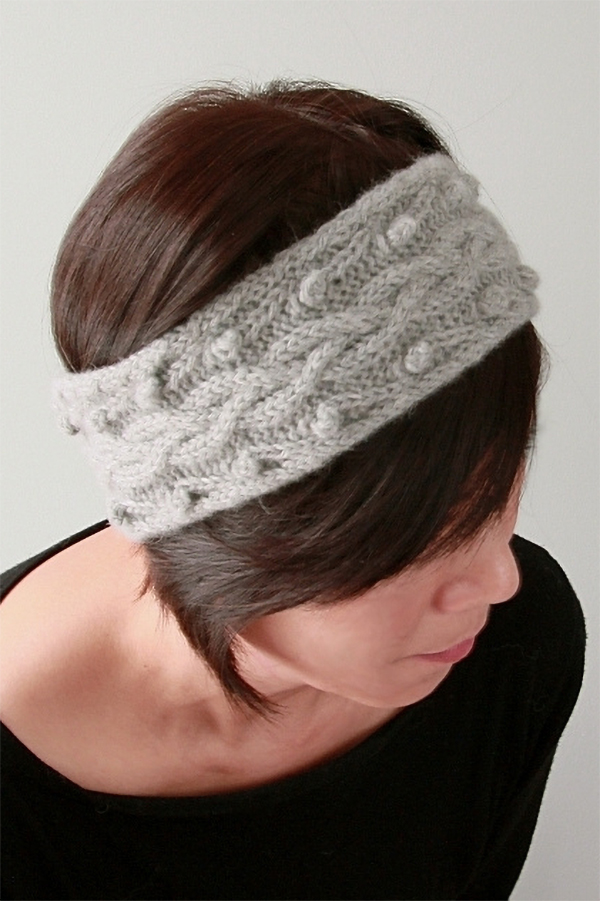 Stephenie Ear Warmer
This headband combines classic cables and bobbles. Pattern includes written and charted instructions. Worsted weight yarn. Designed by Vicky Chan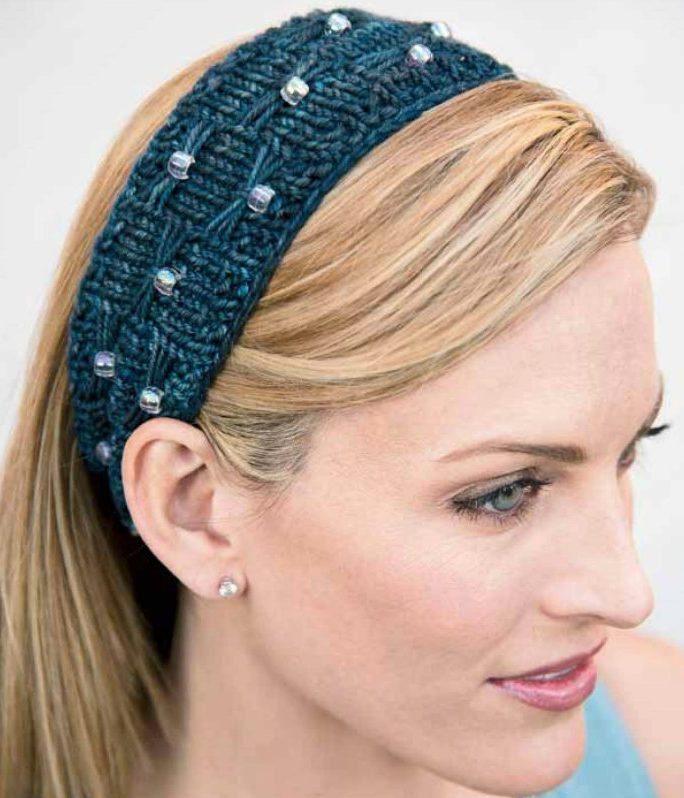 Beads and Bows Headband
This headband incorporates the bow or butterfly stitch with beads to create a stylish accessory. Designed by Christine Marie Chen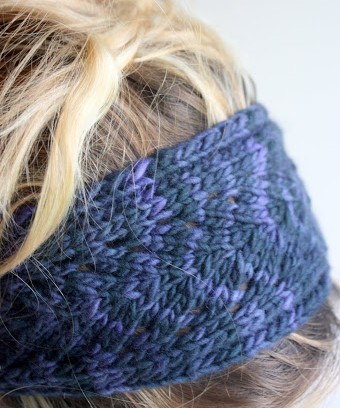 Blue Leaf Headband
Adrienne Krey's headband features lace that's pretty but not too open. She recommended chunky yarn. The pictured project by Lime Riot was done in worsted weight yarn.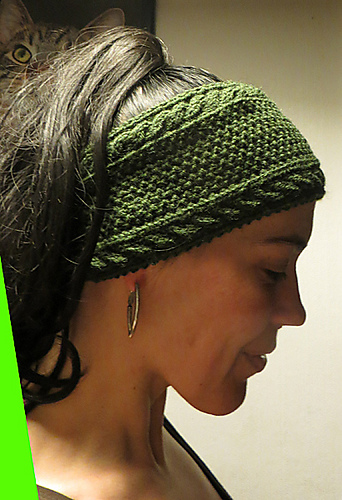 Green Forest
Renate Ridley designed this headband with cable borders.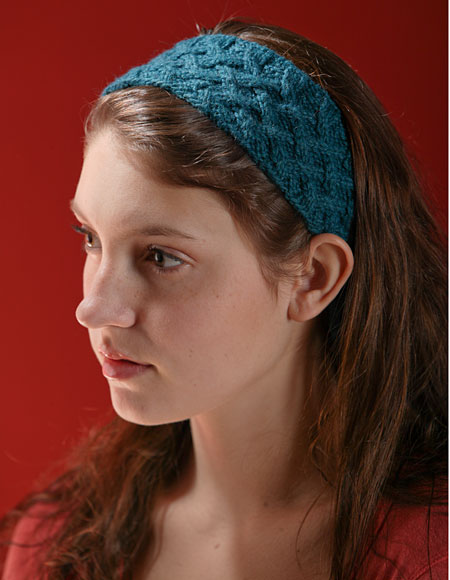 Lattice Cable Headband
The cables in Kerin Dimeler- Laurence's design for Knit Picks given an almost woven effect.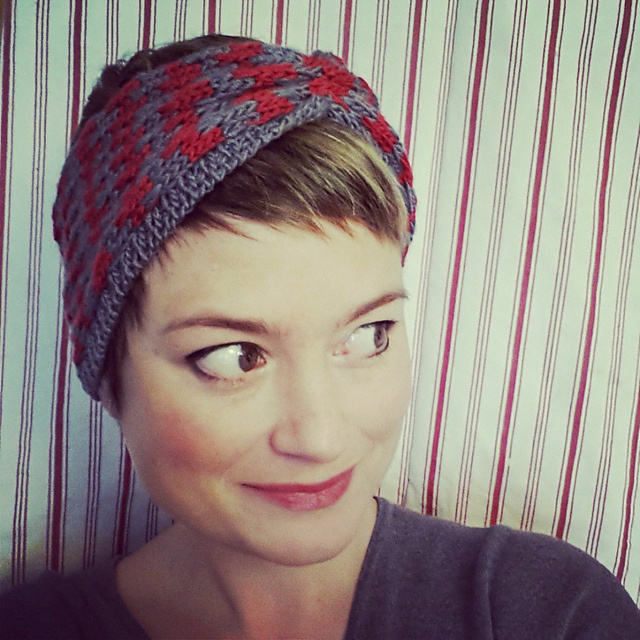 Lola Headband
Gina Jones designed is a knitted headband textured with a simple slip stitch pattern and finished with a ribbed band.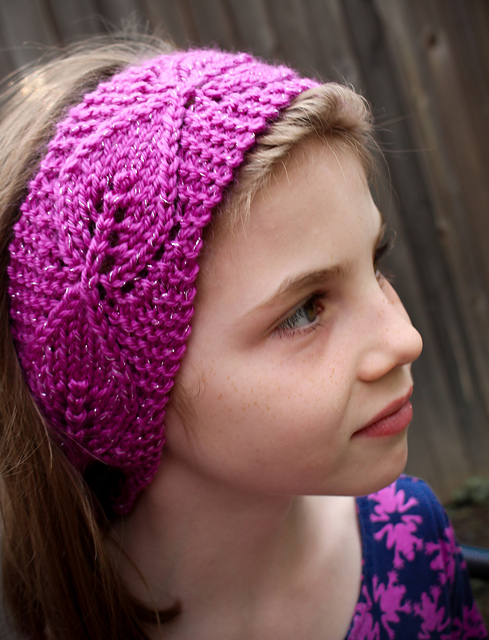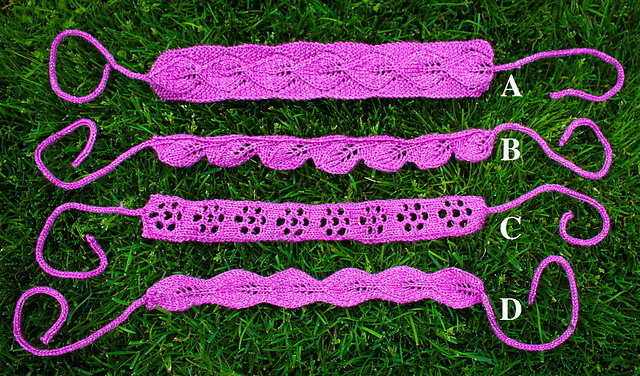 Bouquet of Headbands
Tanis Gray's collection of 4 headband patterns feature leaf motifs and flower lace and are tied in the back.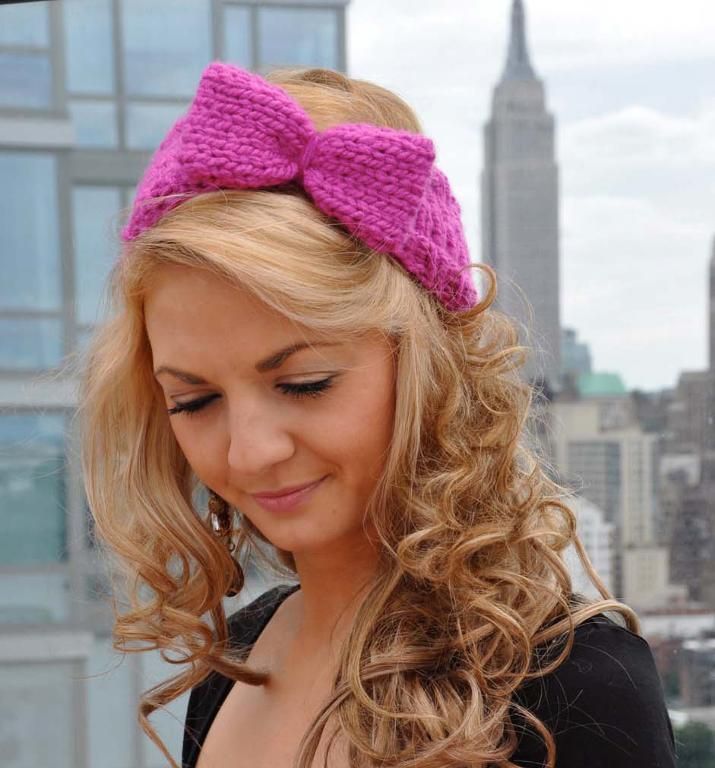 "Bow Head" Bow Headband
Lauren Riker designed this headband with instructions for knitting with either circular or straight needles. She also has a video tutorial.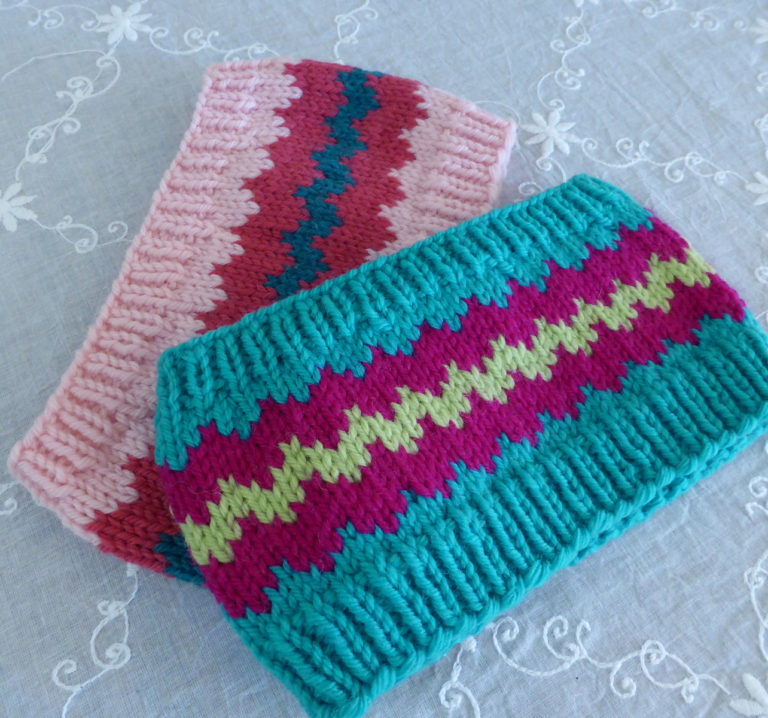 Zigzaggy Headband
This versatile pattern by Anne Hauge is great for leftover yarn and knitters have used it for pets and cowls as well as earwarmers.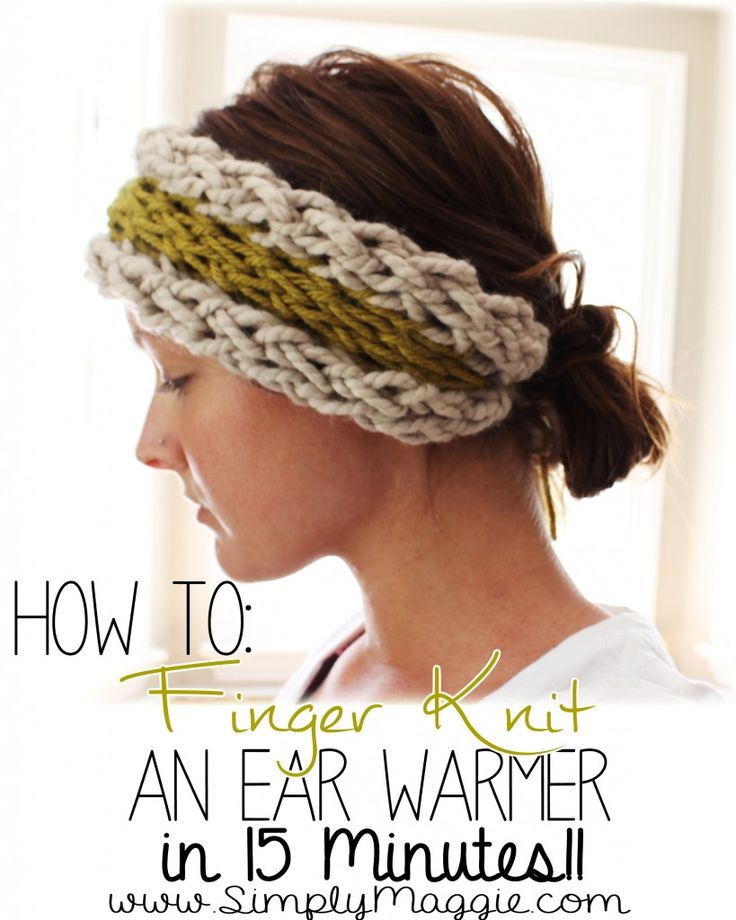 Finger Knit Ear Warmer
Free tutorial from Simply Maggie for finger knitting a headband in 15 minutes.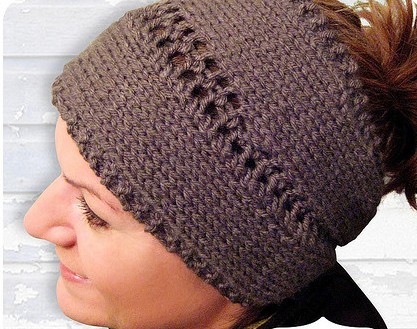 Center Row Lace Headband
Rewind Knits designed this simple but versatile earwarmer that can also be used in a neckwarmer.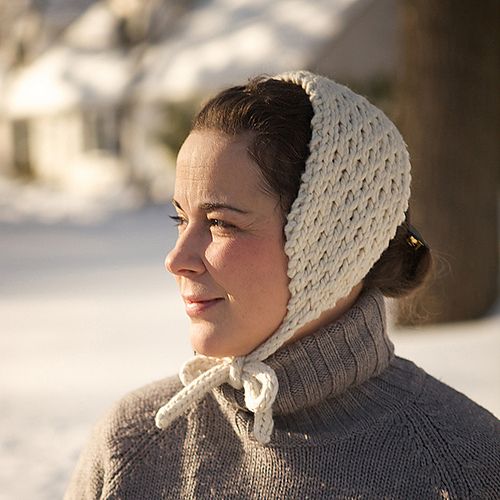 Portsmouth Skating Hat
Julie Bierlein designed this headband after a skating hat worn in the 1950s. There are versions for bulky and for super bulky yarn, but can be adapted for any yarn.
Vanessa Headbands
Designed by Nancy Ricci, this cable headband pattern has wide and narrow versions. You can also wear the wide headband as a cowl!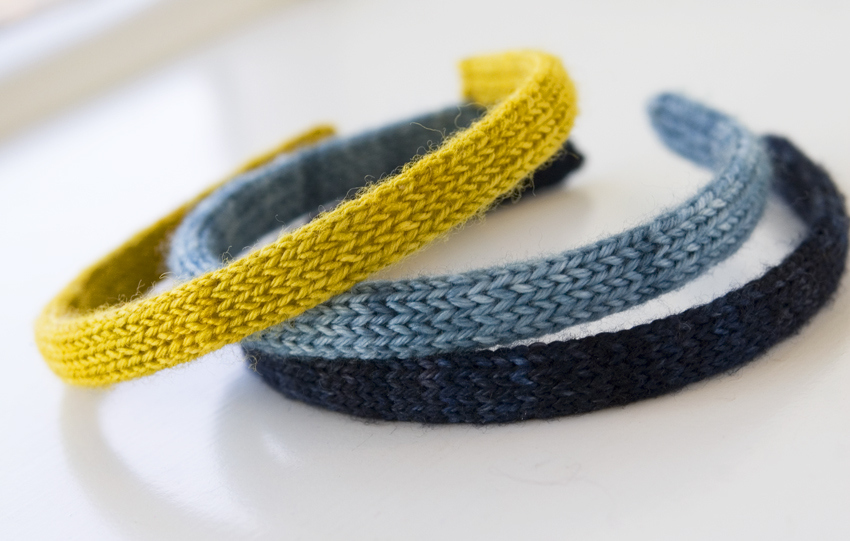 Bonanza Headbands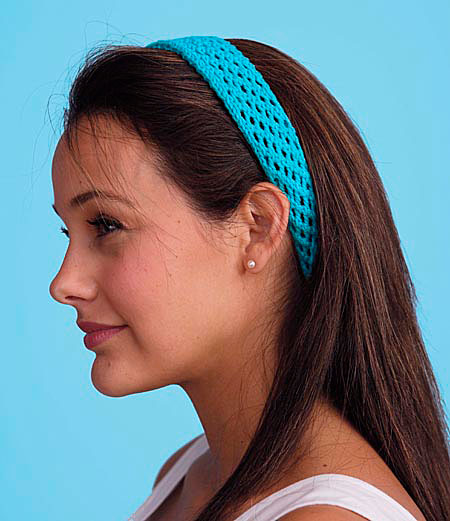 Trio of Lacy Headbands
Kim Cameron's designs for Knit Picks are perfect for beginners and all three take one skein of yarn.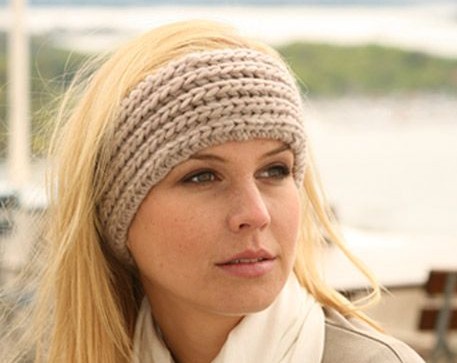 English Rib Headband
An easy headband by DROPS Design that knits up fast in super bulky yarn.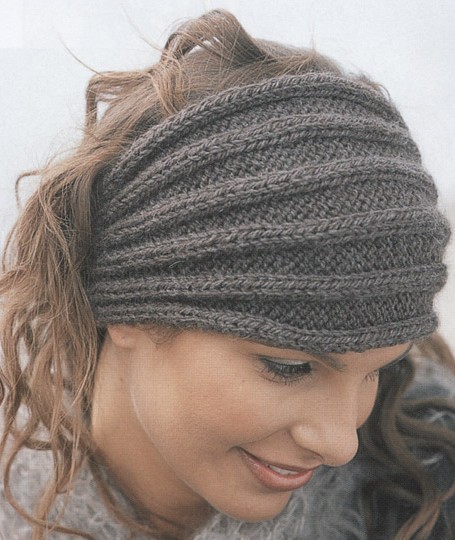 Horizontal Ribbed Headband
This earwarmer by DROPS Design is knit flat and seamed, shaped with increases and decreases in the ribbing.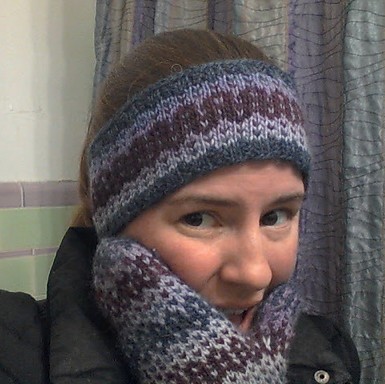 Ombre Headband
Designed by Chemknits, this is a great use for leftover yarn — you can use up to 5 different colors! Chemknits also has matching patterns for mittens and hat.
Patterns for Purchase

Phryne Head Wrap
This sumptious 1920s style lace headwrap was inspired by the character Phryne Fisher from the mystery series by Kerry Greenwood and the Miss Fisher Murder Mysteries series. One of the 20 patterns in A Head For Trouble: What To Knit While Catching Crooks, Chasing Clues, and Solving Murders (20 Hats & Adornments Inspired by Lady Detectives of the Roaring Twenties).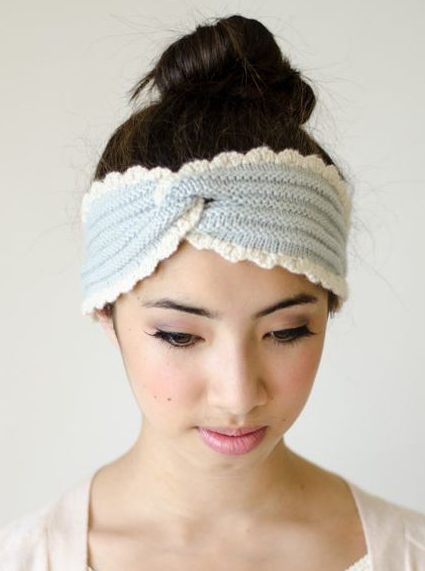 Chambray Headwrap
This pretty lace-bordered headband comes in two sizes (pictured in the small size).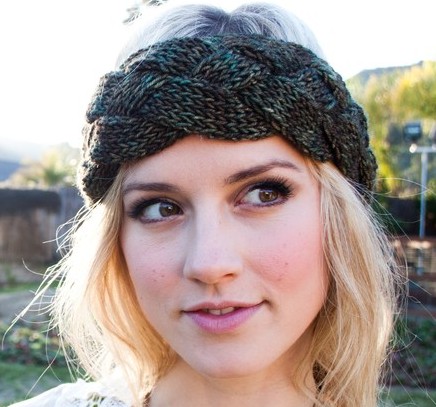 Endless Braid Headband and Ear Warmer
Two versions of this design come in this pattern — the pictured ear warmer and a summer headband