Legwarmer Knitting Patterns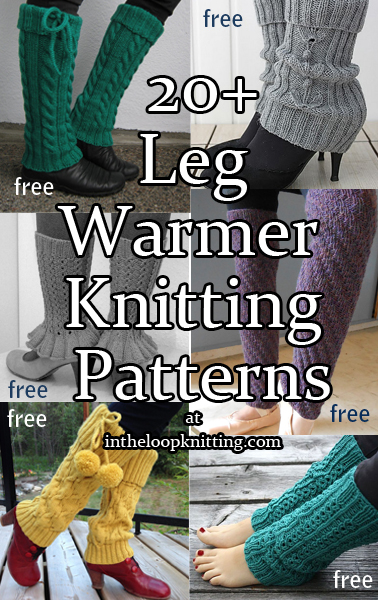 These knitting patterns for legwarmers and leggings are a fast way to dress up your fall and winter wardrobe. They also make quick gifts!
To get the knitting patterns, scroll down the page to the individual pattern you want and click on the link to that pattern.
These patterns are not my designs but links to other designers who have generously shared their patterns. If you have questions about how to knit a specific pattern, please contact the designer directly.
All links on this site are for informational purposes, but please note that some links are to affiliate sellers that pay me a small commission on purchases.

Let's dance! Legwarmers
Legwarmers knitted with rib stitch and with a heart cable in back. Designed by Inma Gijón, Available in English and Spanish

Prima Legwarmers
Lace legwarmers designed by Sarah Wilson. Pictured project by wondrlanding
[widget id="black-studio-tinymce-8″]

Traveling Stitch Legwarmers
These legwarmers more closely resemble close-fitting leggings that hug the leg from the cuff to the thigh in an elaborate traveling-stitch pattern inspired by traditional Austrian knee socks. Pictured project by sidecarJo

Grey-Grey Legwarmers
Katya Gorbacheva's legwarmers feature a cable motif and ribbing.

Salander Legwarmers
Nadia Crétin-Léchenne designed these easy leg warmers that feature a simple, easy-to-memorize lace stitch.

Some Cloudy Day Legwarmers
Lace leg warmers byTiny Owl Knits provide warmth and style. Pictured project by thejasperpatch

Devant la cheminée
Mona NicLeoid's legwarmers feature a simple faux cable pattern and cute ruffles. FYI, the name of the pattern means "In front of the chimney" in French though the pattern is in English.

Yoga Wrap and Legwarmers
Easy knitting pattern by Lisa Gentry for Red Heart Yarn for a wrap cardigan and ribbed leggings.

Lacy Baby Legwarmers
Laura Bain's cute and cozy cable leg warmers feature a lace cuff. Sizes 12 months and 24 months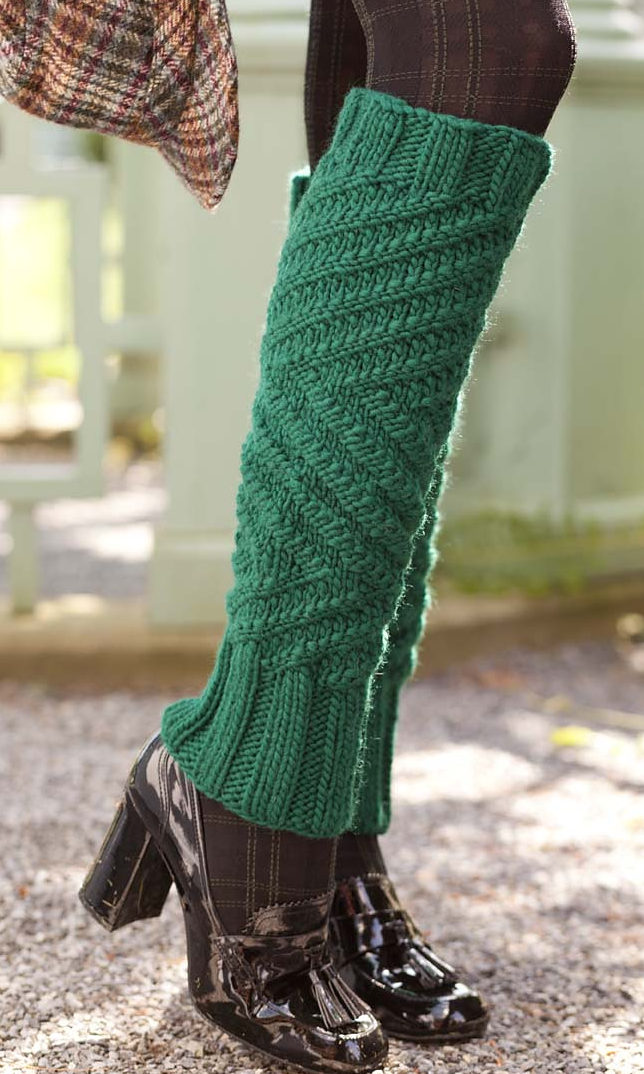 Zigzag Legwarmers
These Ribs with Sauce legwarmers come in 2 sizes and are knit in bulky yarn. Designed by Cathy Carron. One of the 40 patterns in Happy Feet: Unique Knits to Knock Your Socks Off
Well-Heeled Spatterdashes
Spatterdashes with calf and instep shaping, and detachable stirrups features farrow ribbing and cables for a snug fit.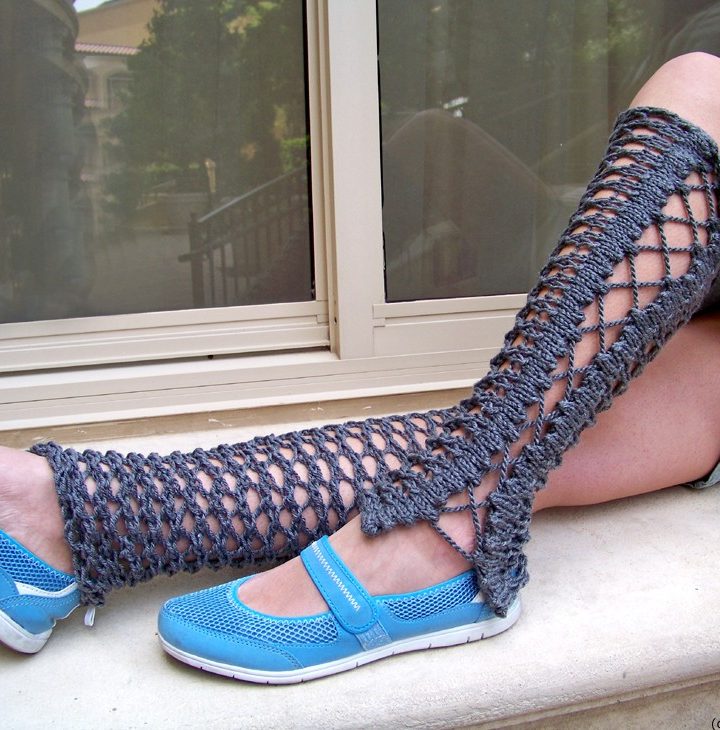 Corset Lace Leg Warmers
Designer says these fashionable legwarmers are easy to knit.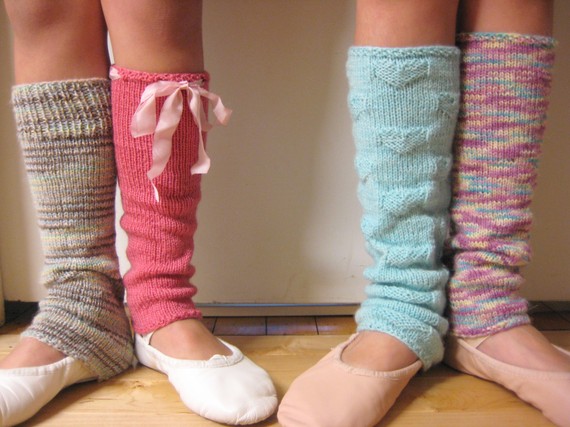 Sweetheart Leg Warmers
Set up 4 legwarmer patterns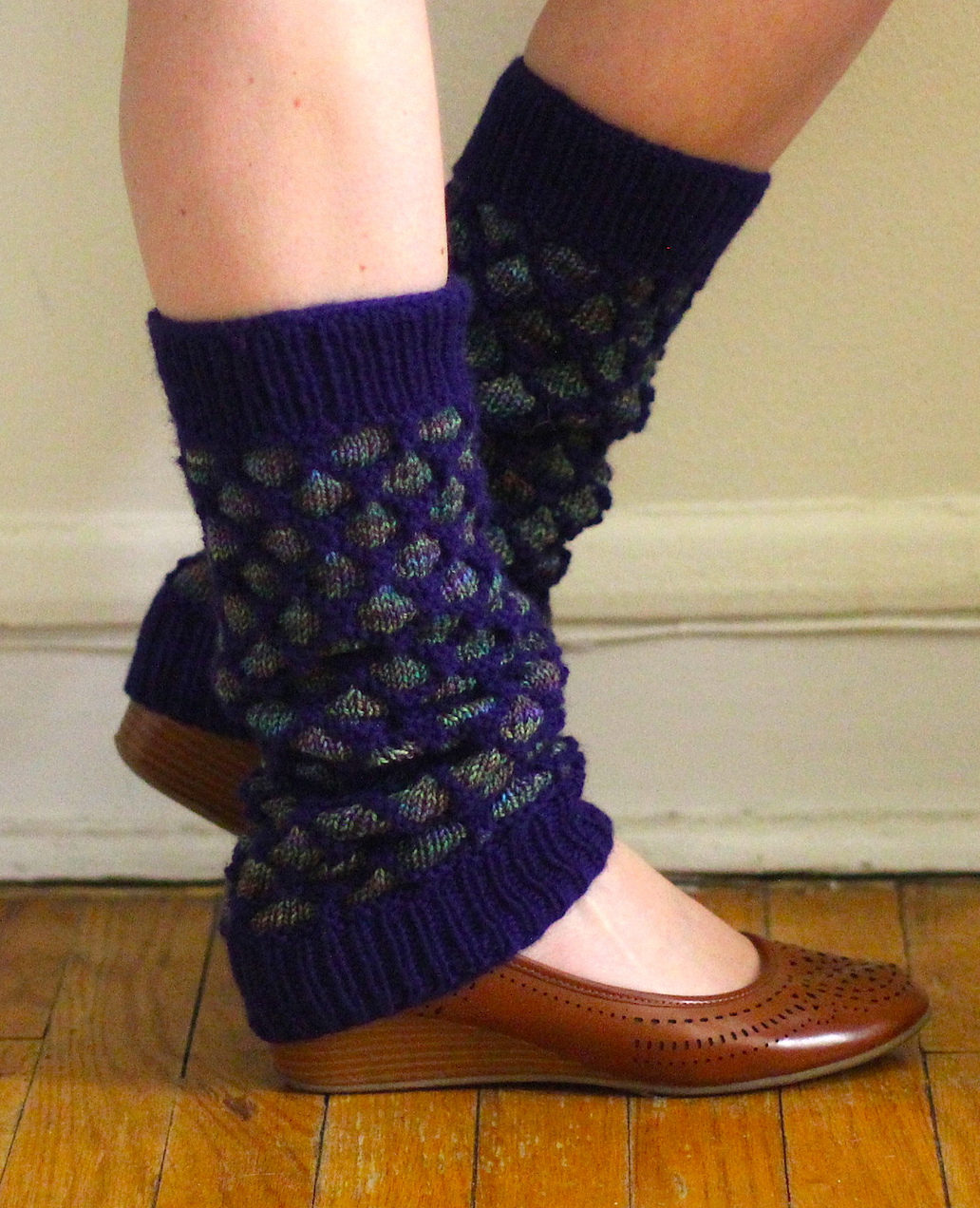 Hyde Park Leg Warmers
Allyson Dykhuizen's legwarmers feature a surprisingly simple stained glass stitch in mosaic knitting. Pattern includes boot cuffs.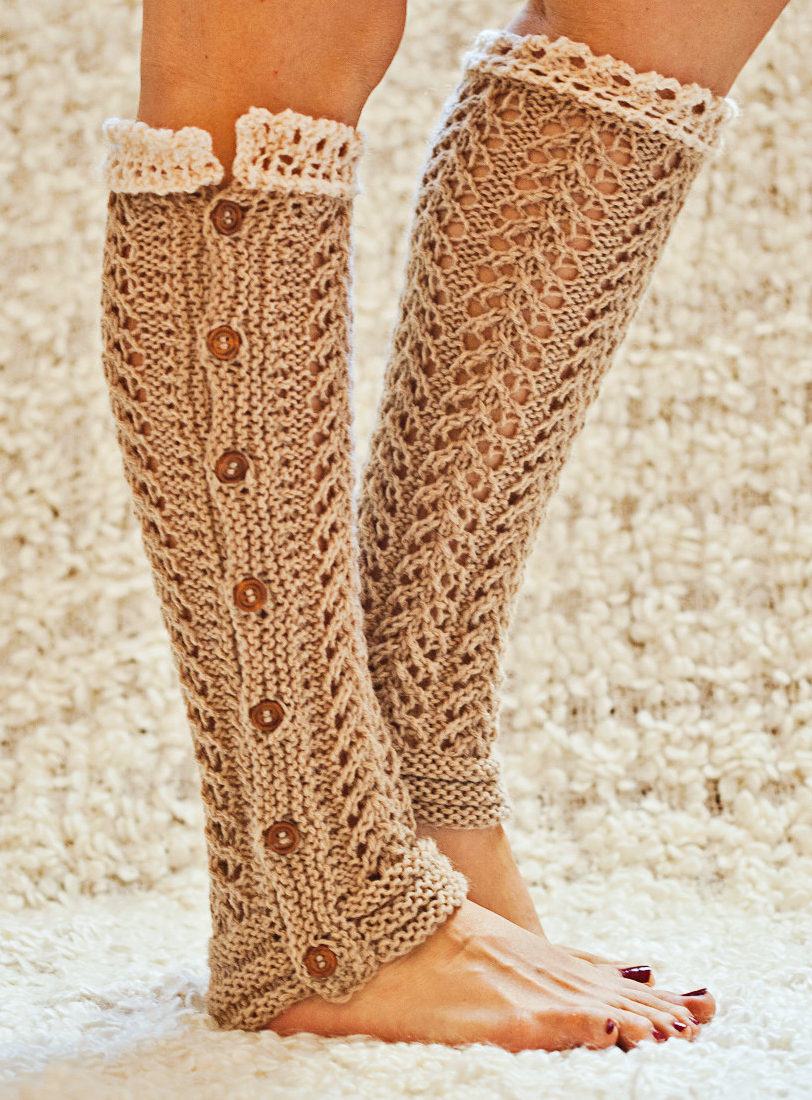 Lace Leg Warmers
These lace leggings pattern includes child and two adult sizes.
Terry Matz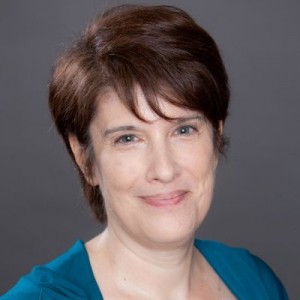 Terry is a knitting late-bloomer, learning to knit as an adult from Internet tutorials, because she wanted a craft that was useful, fun, and portable. Knitting hats for cancer patients inspired her to design her own patterns—available for free at her blog, intheloopknitting.com. Terry met her husband Ken at a science fiction convention and moved to the Kansas City area to be with him more than 30 years ago. Terry supports her yarn stash by creating websites and other digital media. Terry firmly believes in Knitting in Public—it's a great conversation starter!