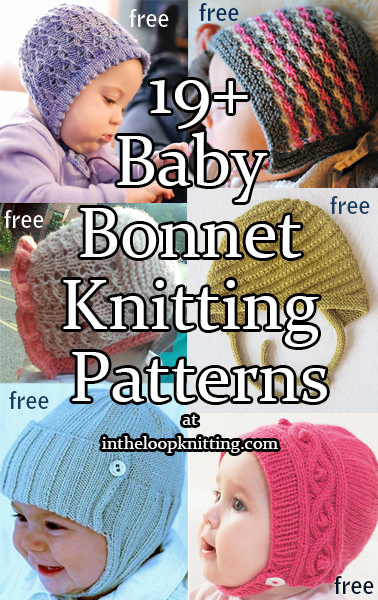 Adorable baby hats that tie. Great quick gifts for baby showers! Most patterns are free.
To get the knitting patterns, scroll down the page to the individual pattern you want and click on the link to that pattern.
These patterns are not my designs but links to other designers who have generously shared their patterns. If you have questions about how to knit a specific pattern, please contact the designer directly.
All links on this site are for informational purposes, but please note that some links are to affiliate sellers that pay me a small commission on purchases.
Free Patterns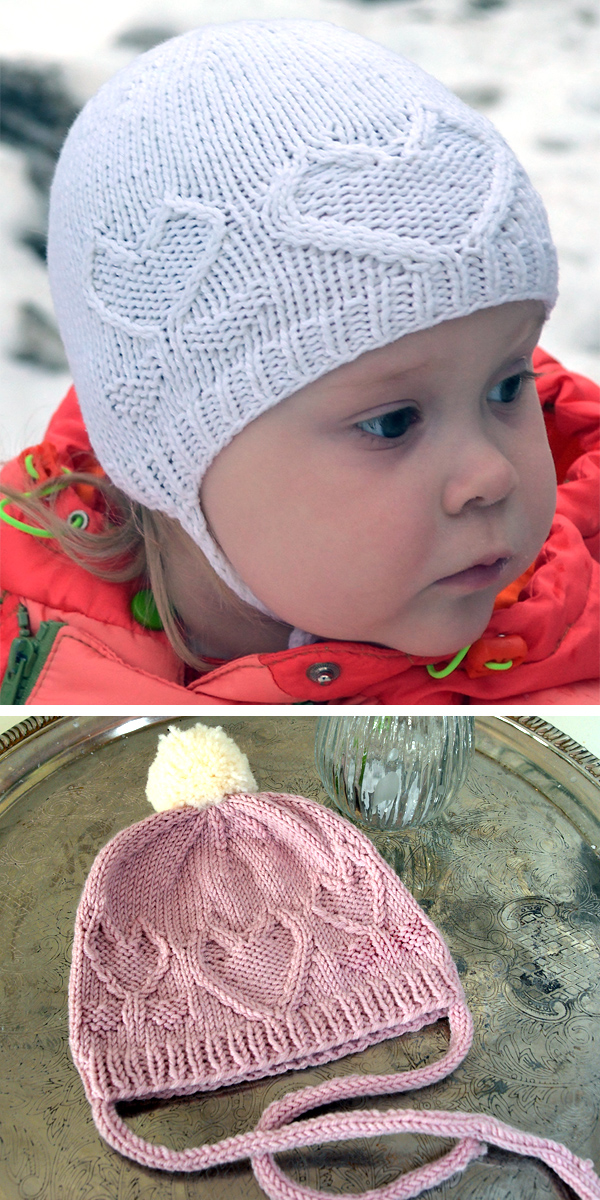 From the Heart Bonnet or Beanie
Hat featuring cable hearts and cable heart flowers. Sizes baby (3 different gauges), child sizes, adult sizes. Designed by Ágnes Kutas-Keresztes. Sport weight. Available in English and Hungarian. Pictured projects by oduvan and mettetufta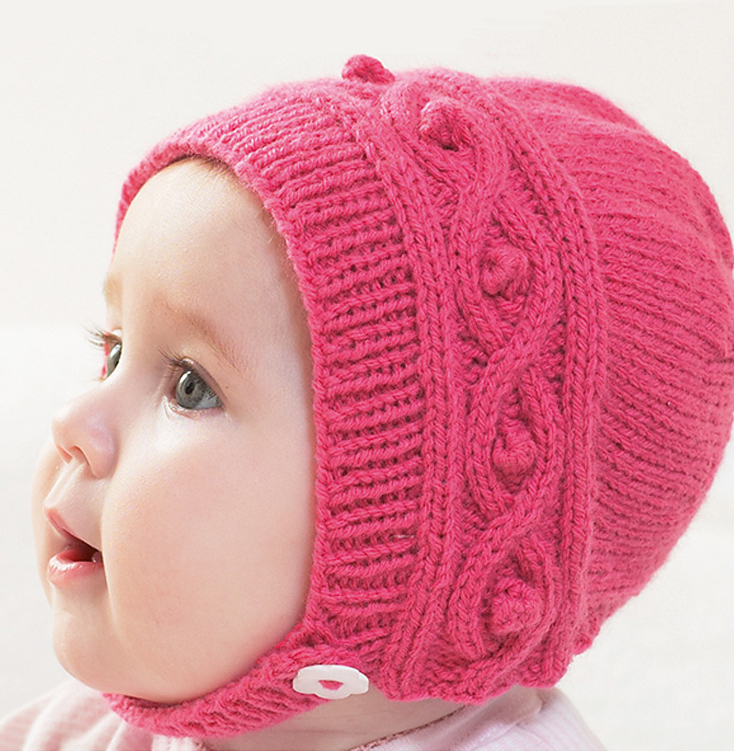 Cable Baby Bonnet
Sizes 0-6 months, 6-12 months, 1-2 years Designed by HobbyCraft. DK weight.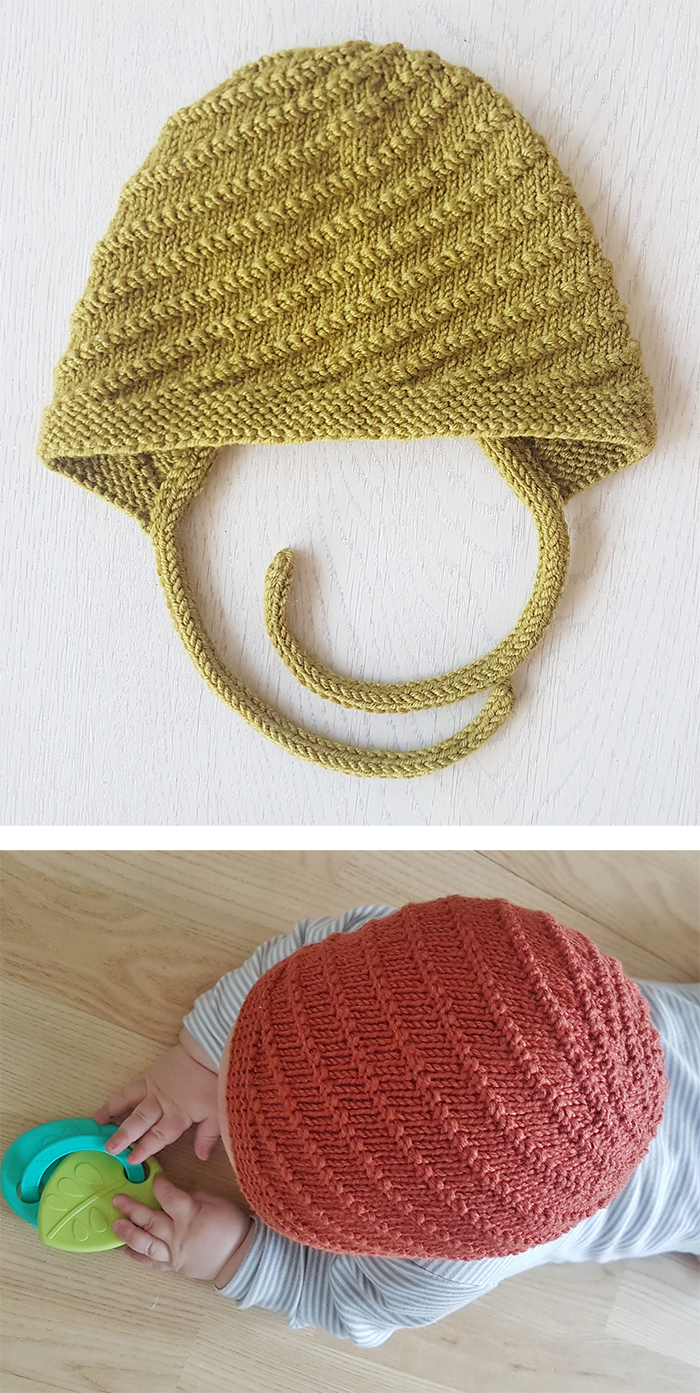 Twister Baby Bonnet
An easy stitch creates a spiral texture. The bonnet is knitted back and forth in rows until you reach the end of the neck when you join the work in round. Size newborn up to 12 months. Designed by Dora Creadora. DK weight. Available in Norwegian and English.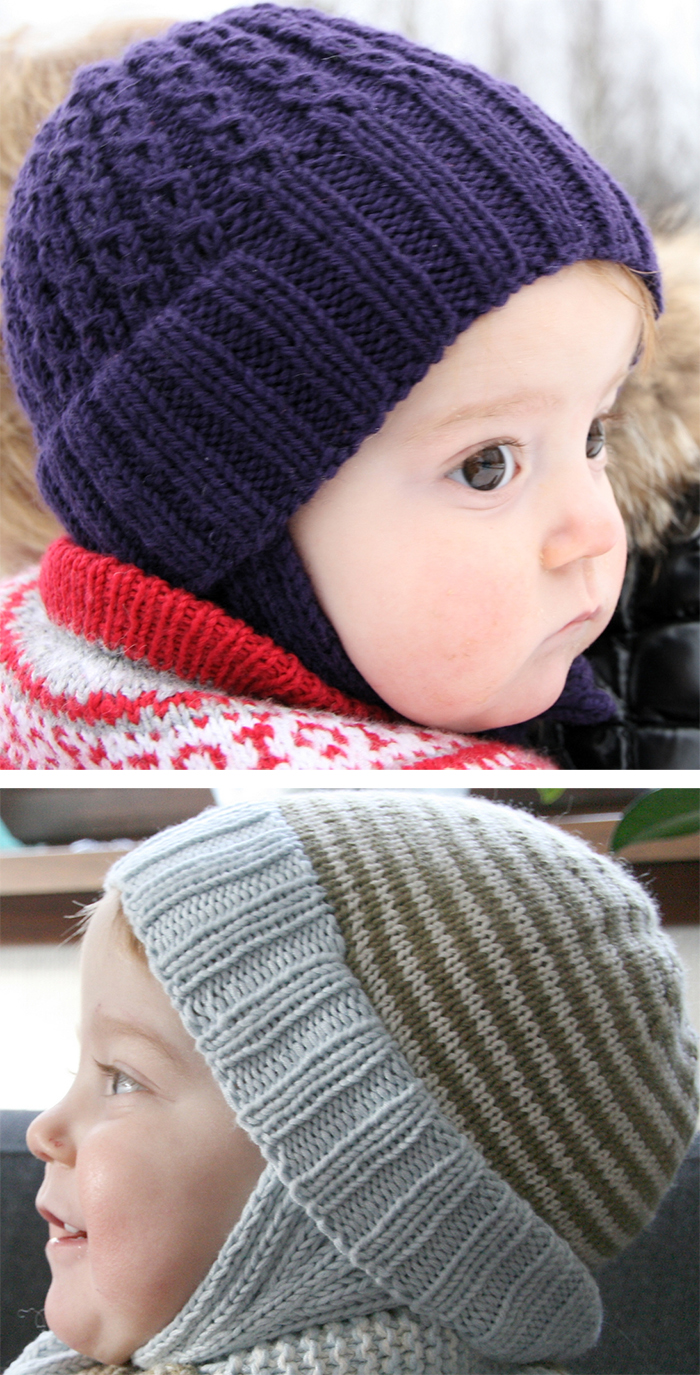 Double Rib Toddler Hat
This hat comes with 2 options – striped or 4 row repeat mock cable. Both feature ribbing and ear flaps with ties. Sizes1-2 years, 2-3 years Designed by Torunn Espe. DK weight. Available in English and Norwegian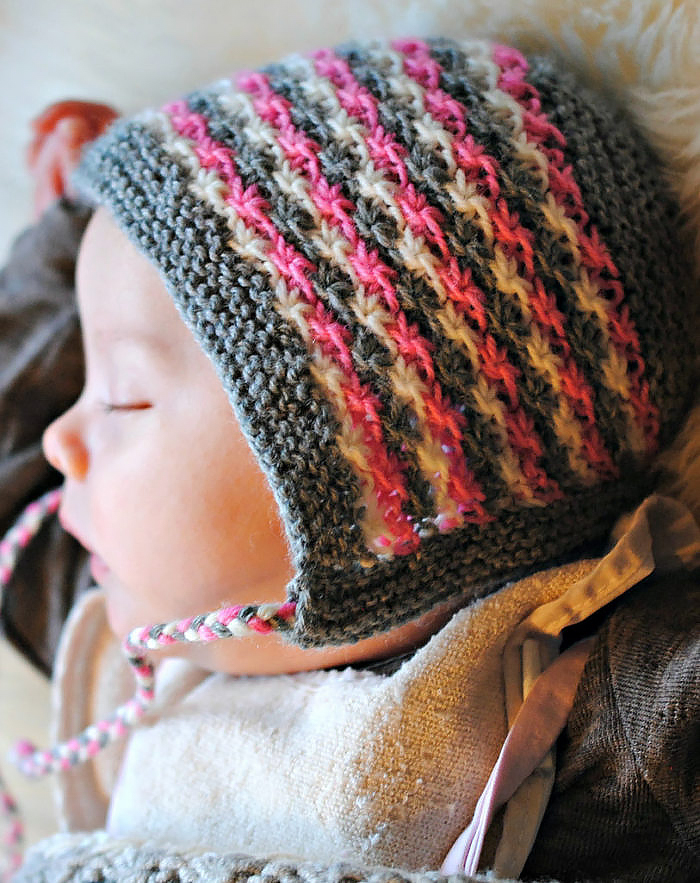 Daisy Stitch Baby Bonnet
Stripes of daisy stitch make a unique baby hat. Size newborn up to 12 months. Designed by Nina Figenschau. Fingering weight. Available in Norwegian and English.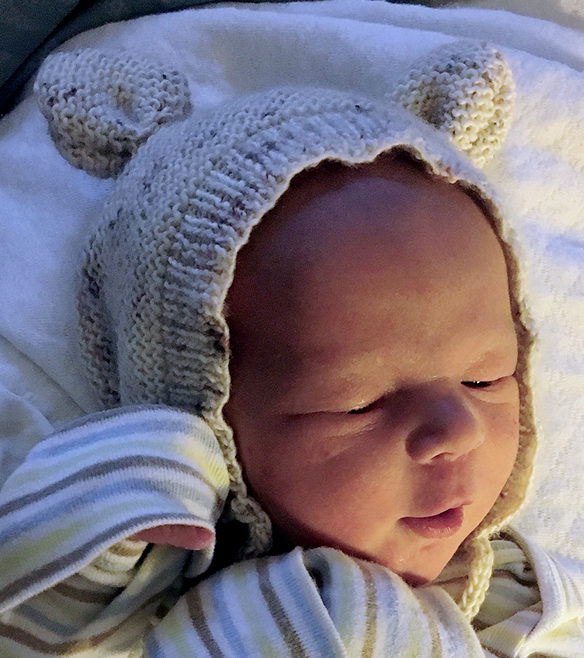 Bearly Bonnet
Easy baby bonnet with teddy bear ears. Size 3 (6) 9 (12-18) months. Designed by Pure Stitches. Available in Danish and English. Pictured project by hypecity
More Free Patterns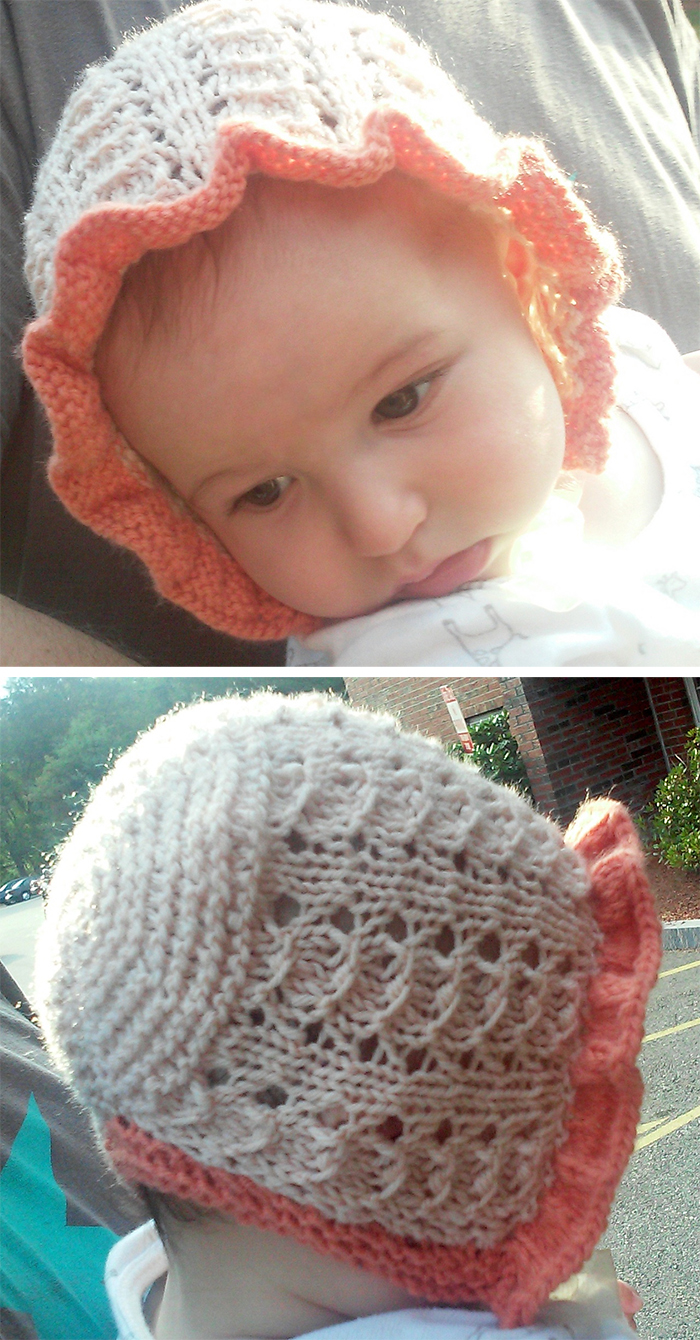 Simple Lace Baby Bonnet
Baby hat with options for garter stitch or ruffle edging. Size 3-6 months. Designed by Elyse Heise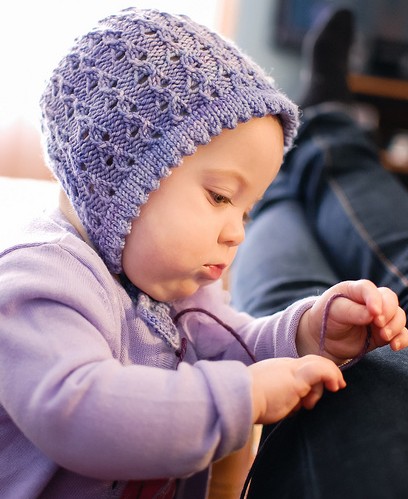 Lilac for Lila
KnittedBlissJC's lacy baby bonnet is sized for 1-3 month, 6-9 months, 12-18 months, 2-4 years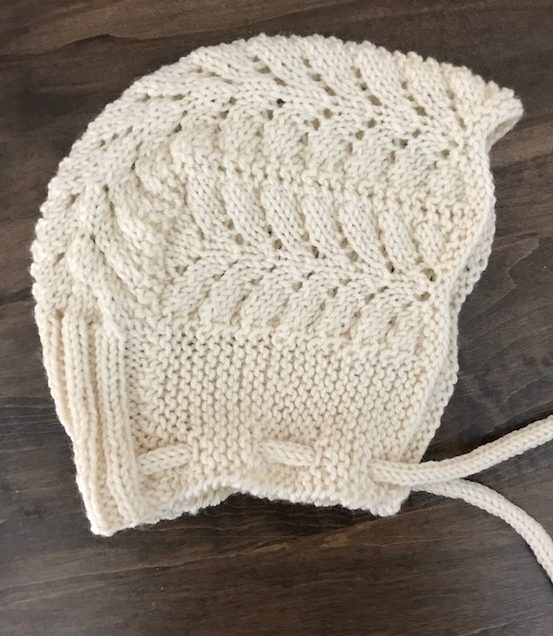 Petite Pines Baby Bonnet
The Petit Pins baby bonnet has a lace pattern inspired by Norwegian Fir cardigan pattern by OGE Knitwear Designs. Free matching blanket pattern is available on the same page. Designed by Espace Tricot. Knit the blanket, bonnet, and sweater for a complete baby layette.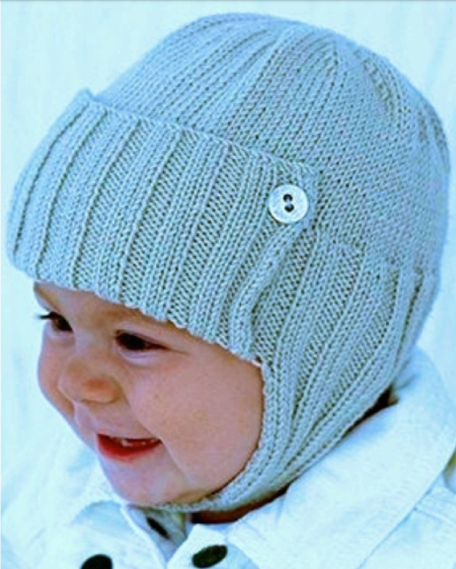 Aviator Style Baby Hat
The James or Jane Baby Hat includes sizes for 3-6 months, 6-12 months, 12 months – 3 years. Designed by Vera Sanon. Available in English and German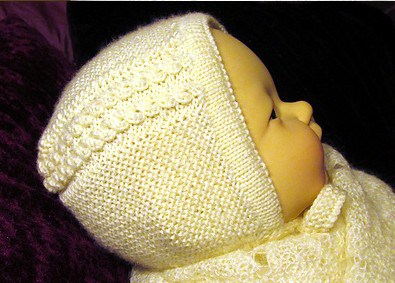 Princess Bonnet
This baby bonnet was designed by Rian Anderson after the bonnet the new baby Princess Charlotte wore in her public debut as her parents, The Duke and Duchess of Cambridge, left the hospital to take her home. Fun facts: The original bonnet was handmade from Spain and was placed on Charlotte the wrong way. Rian has added pics of it worn the right way.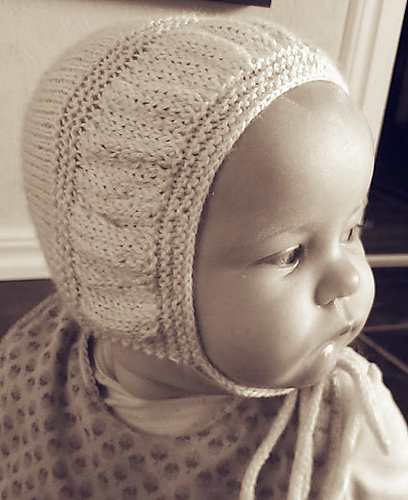 I-Cord Bonnet
This bonnet features a band gathered with increases and decreases. Designed by Lotta Arnlund. Size 0-12 month or any size you want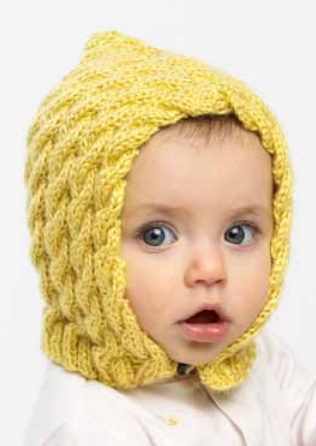 Easy Cabled Baby Bonnet
This easy baby bonnet is knit in rectangle and seamed to form the hood shape. Used one skein of the recommended yarn. Designed by Premier Yarns Design Team.
Patterns for Purchase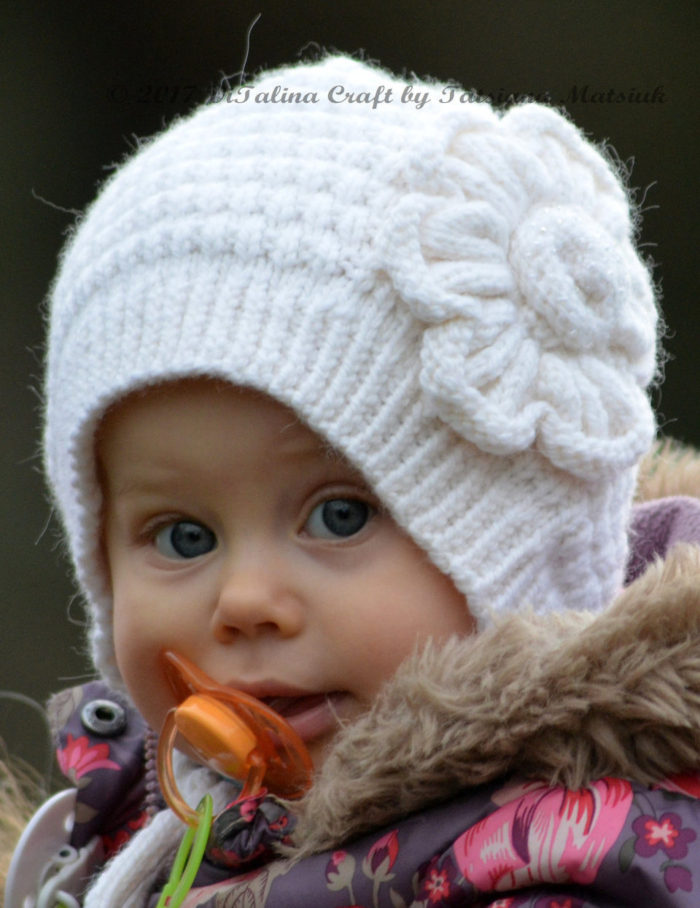 Snowy Flower Bonnet
The pattern is written for five sizes: 0-3 months, 3-6 months, 6-9 months, 9-12 months and 18-36 months. Aran weight yarn. Designed by ViTalinaCraft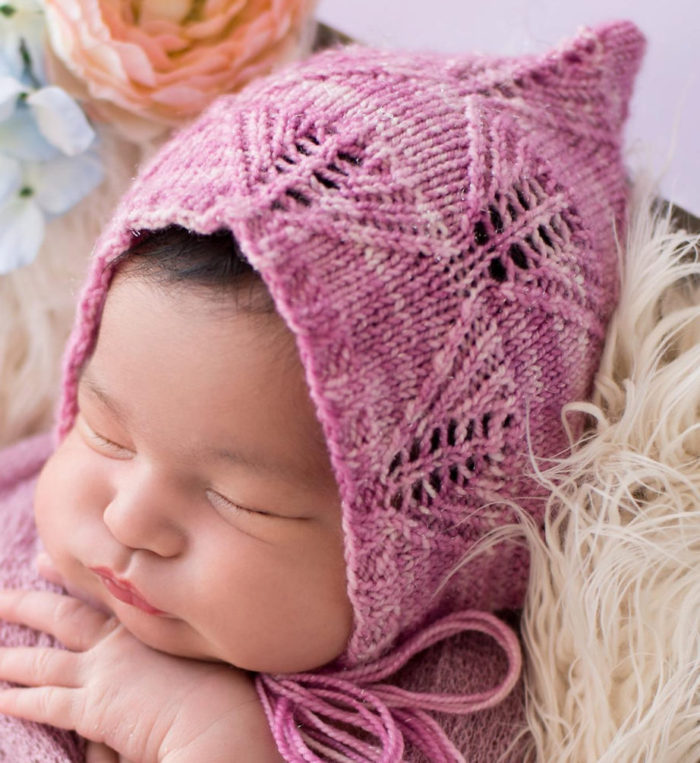 Lacy Leaf Pixie Baby Bonnet
Pattern Includes Sizes: Newborn through 3-10 Years. Fingering weight yarn. Designed by Melody's Makings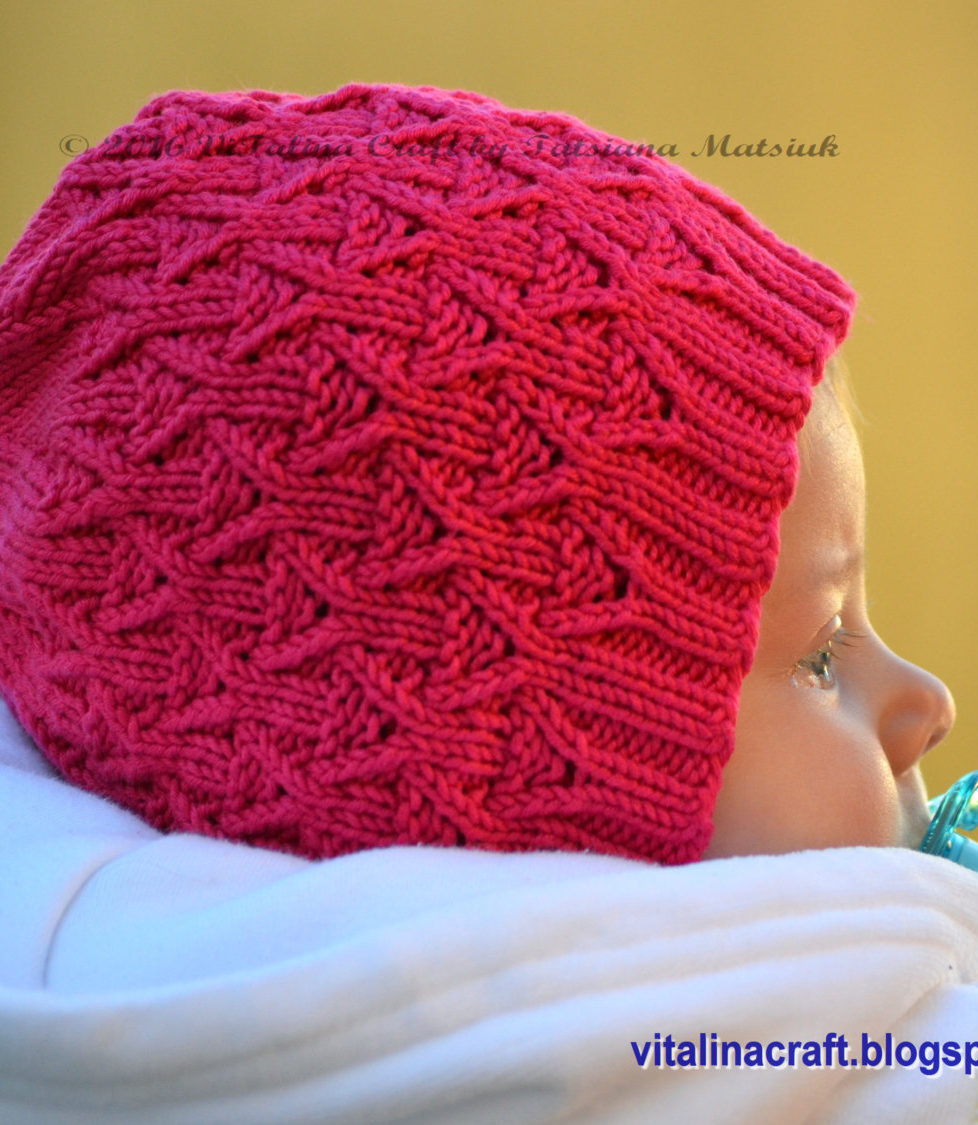 Sundae Baby Bonnet
Seamless bonnet with unique texture design.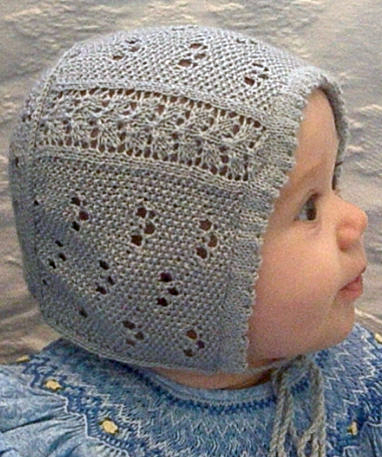 Beloved Baby Bonnet
This sweet little cap with lace and eyelets was inspired by a hand-embroidered infant's bonnet from the Regency era. Three sizes to fit 16 (17, 18)" head circumference. Designed by Kathleen Sperling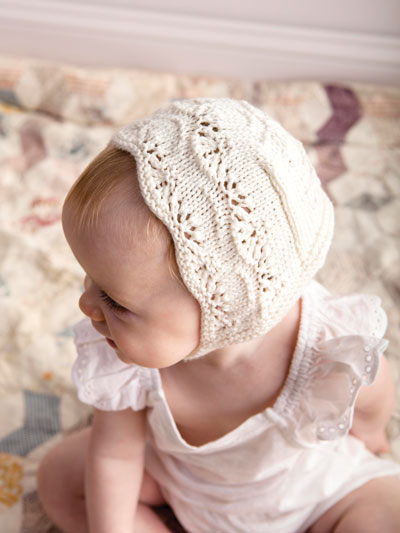 Jasmine Baby Bonnet
This lace baby bonnet is a quick knit with just one skein of yarn.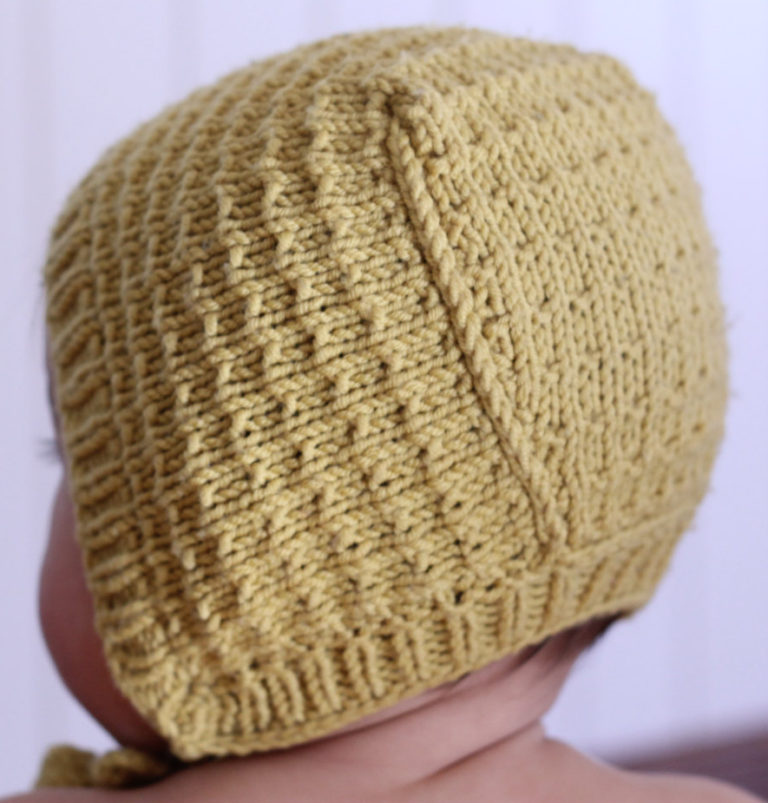 Astrid Baby Bonnet
The easy Astrid textured bonnet design was inspired by illustrations in old Nordic children's books. Suitable for beginners. Sizes 3m-2 y. In both English and Norwegian.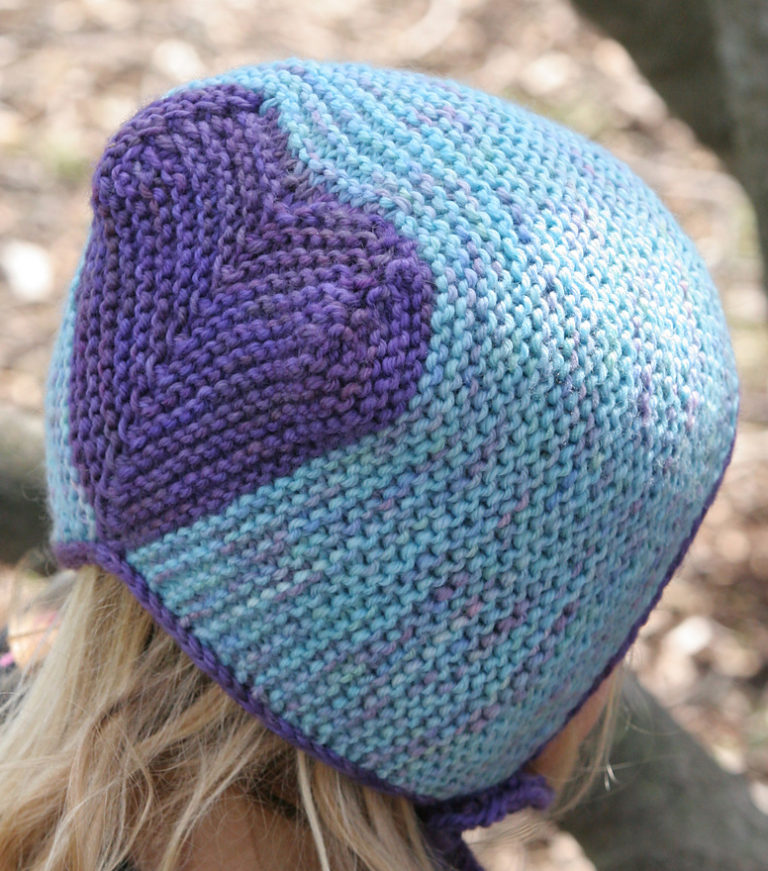 Heart Baby Bonnet
The Heart Hat is knitted in garter-stitch and bordered by i-cord and i-cord ties. Can be sized for babies, children, and adults. One of 26 patterns in Elizabeth Zimmermann's Knitting Workshop book. Pictured project by junkshopgirl