Polar Bear Knitting Patterns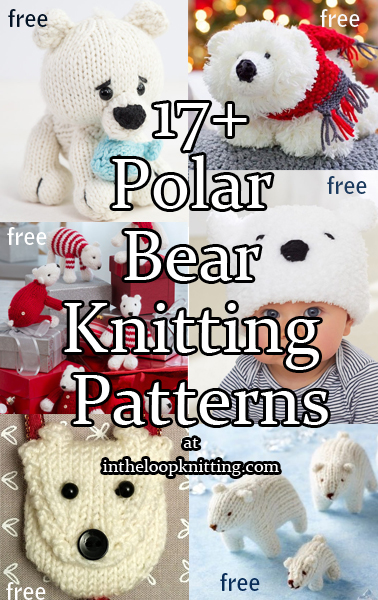 Not just any bear! They have large feet, small ears and nicely shaped muzzles.
To get the knitting patterns, scroll down the page to the individual pattern you want and click on the link to that pattern.
These patterns are not my designs but links to other designers who have generously shared their patterns. If you have questions about how to knit a specific pattern, please contact the designer directly.
All links on this site are for informational purposes, but please note that some links are to affiliate sellers that pay me a small commission on purchases.

Polar Bear Toy
Learn how to knit this 8 inch polar bear with cute critter expert, Megan Kreiner at Creativebug. The bear and fish are made with chunky yarn, so the knitting is fast and easy. The pattern and class are free with a free trial at Creativebug.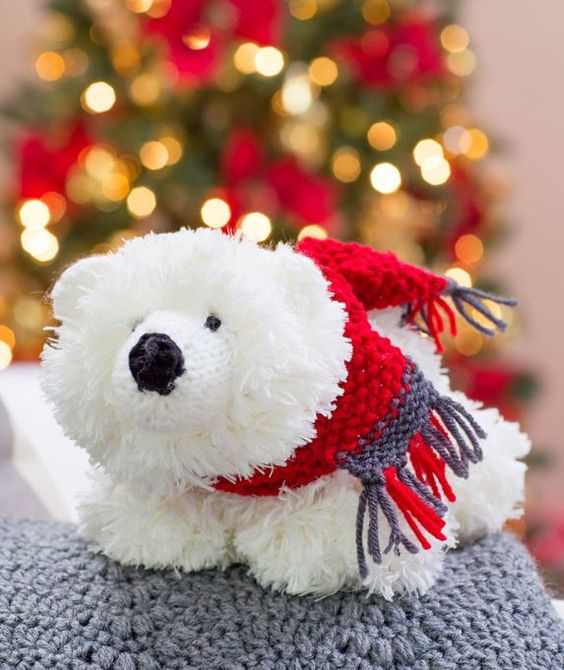 Fluffy Polar Bear Toy
Easy toy polar bear measures about 12½" [32 cm] long. Knit with wonderful furry yarn with his own winter scarf.
Polar Bear Finger Puppet
Designed by Rachael Wells
Polar Bear and Cat Bauble Ornaments
Toy softies that hug holiday ornament balls. Designed by Jenny Stacey. 10cm high.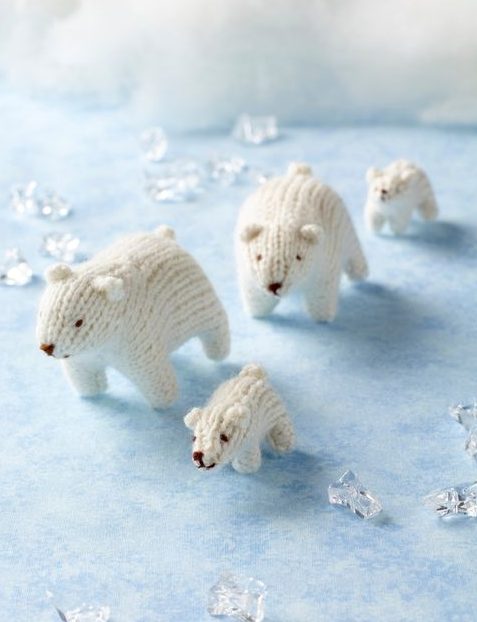 Polar Bears
This tiny bear family was designed by Sachiyo Ishii from the collection Mini Knitted Safari. Adult: 7cm (2¾in) long, 5cm (2in) high
Cub: 5cm (2in) long, 3cm (1¼in) high
Huggable Polar Bears
This pattern from Huggable Bears includes 2 sizes: The large one sits at 12 inches/30cms and stands at 18 inches/46cms. The small one sits at 9 inches/23cms and stands at 14 inches/35cms. Designed to be knitted as flat using 2 straight knitting needles, the body and legs are knitted as one piece.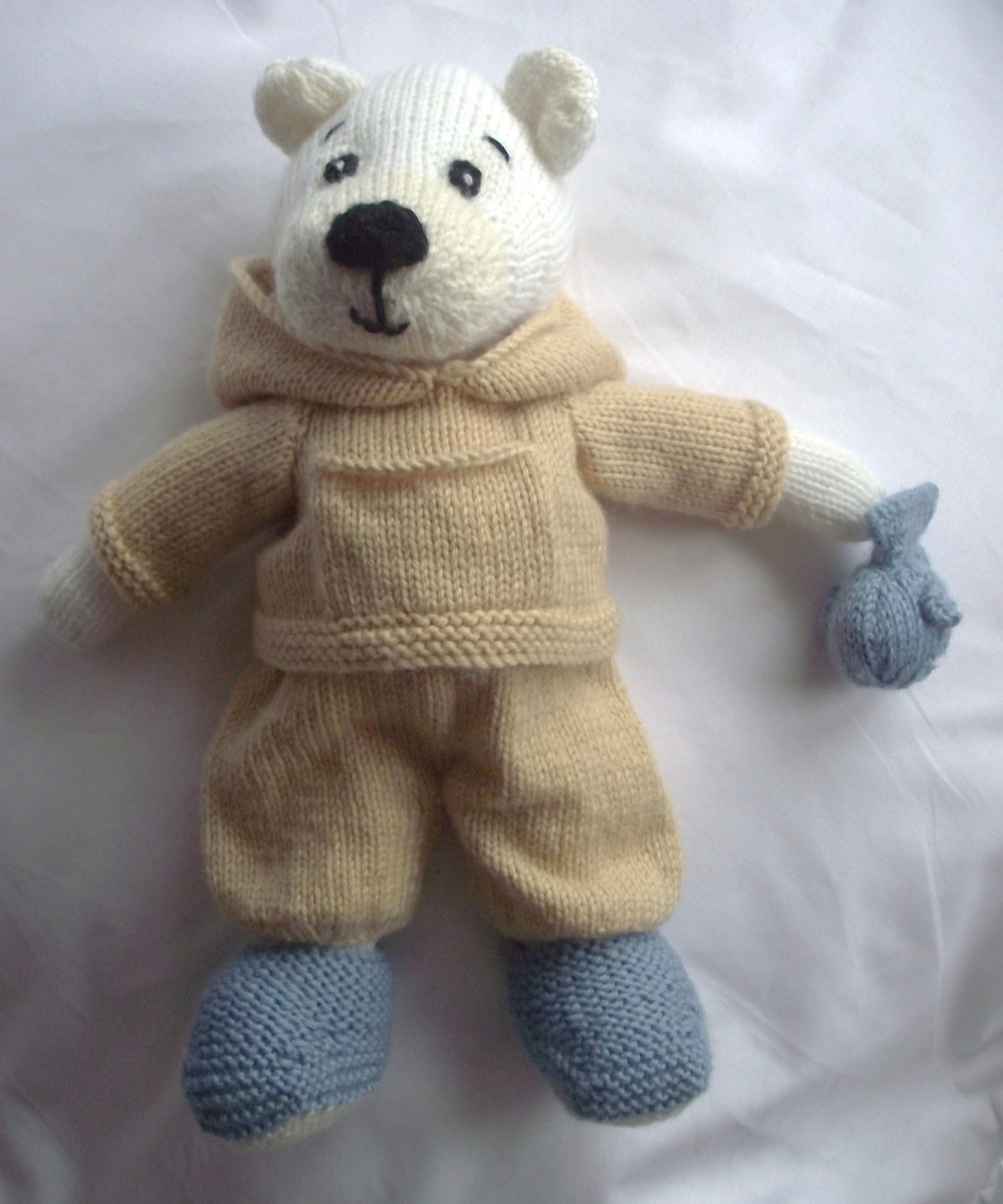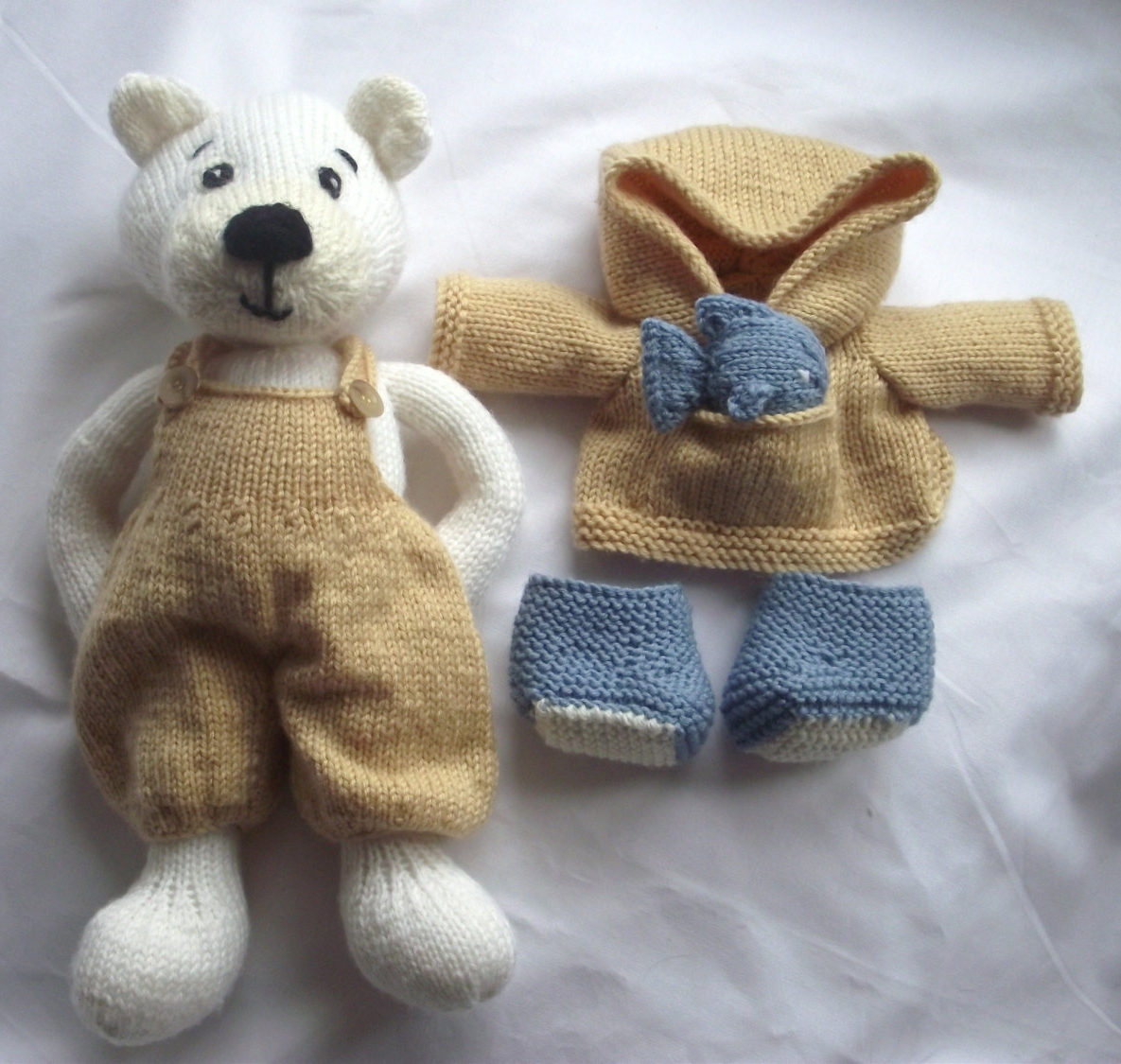 Polar Pete
Polar bear toy with outfit including overalls, hoodie, boots, and fish. Designed by CillasPurls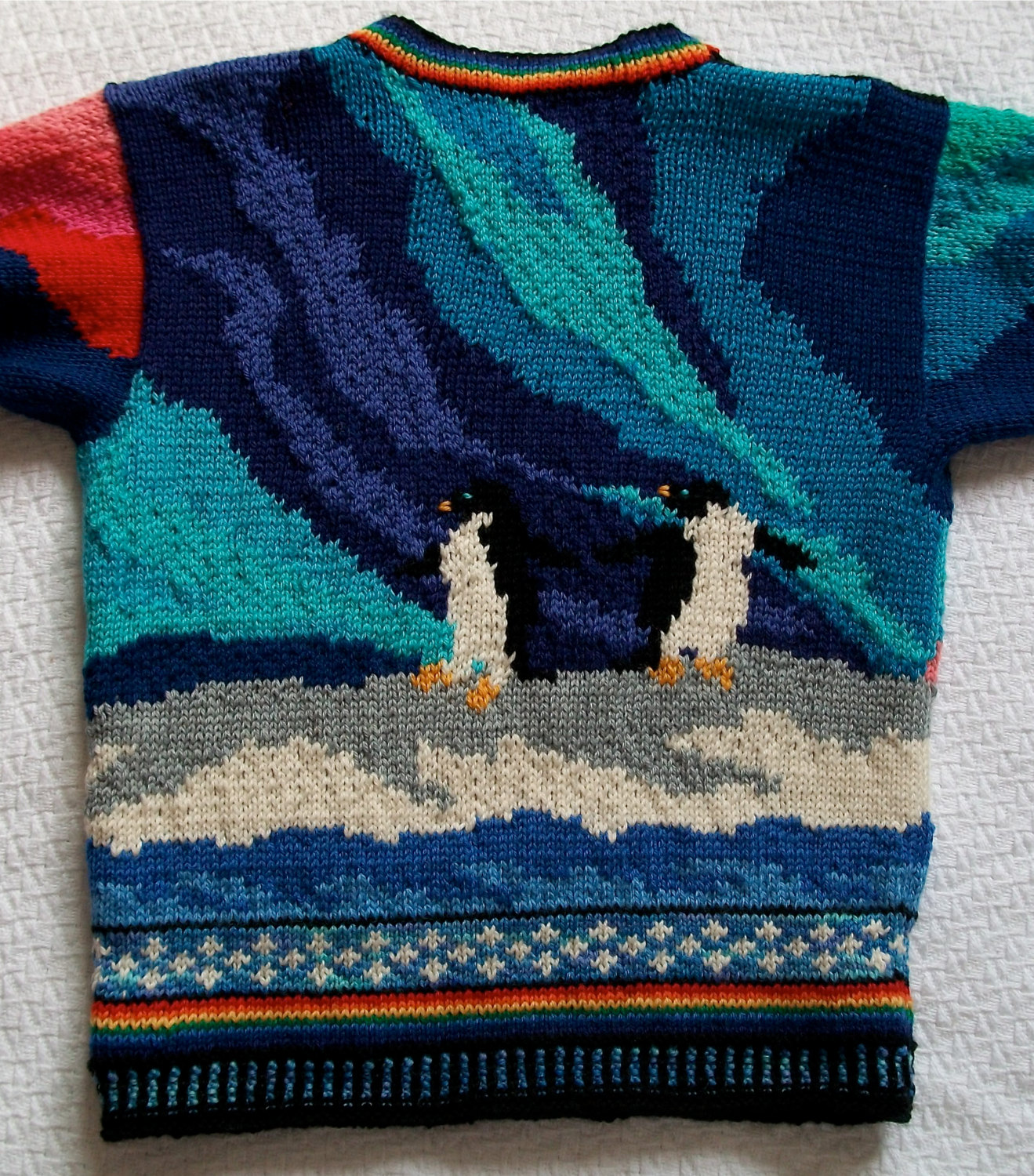 Aurora Sweater
Child sized sweater with two polar bears under the red and turquoise northern lights on the front and two penguins on ice under the Aurora Australis on the back. Designed by amarinalevin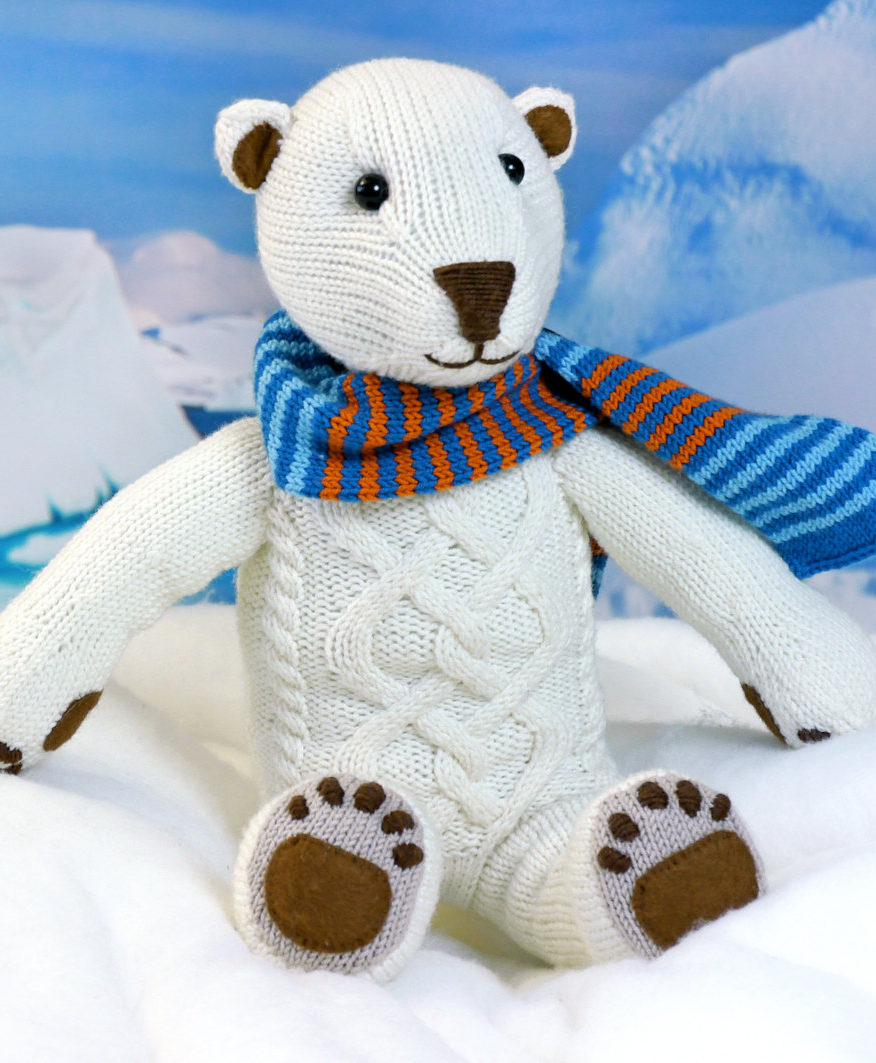 Polar Bear Iluq
Polar bear toy softie with cable detail and scarf. Size depends on weight of yarn used.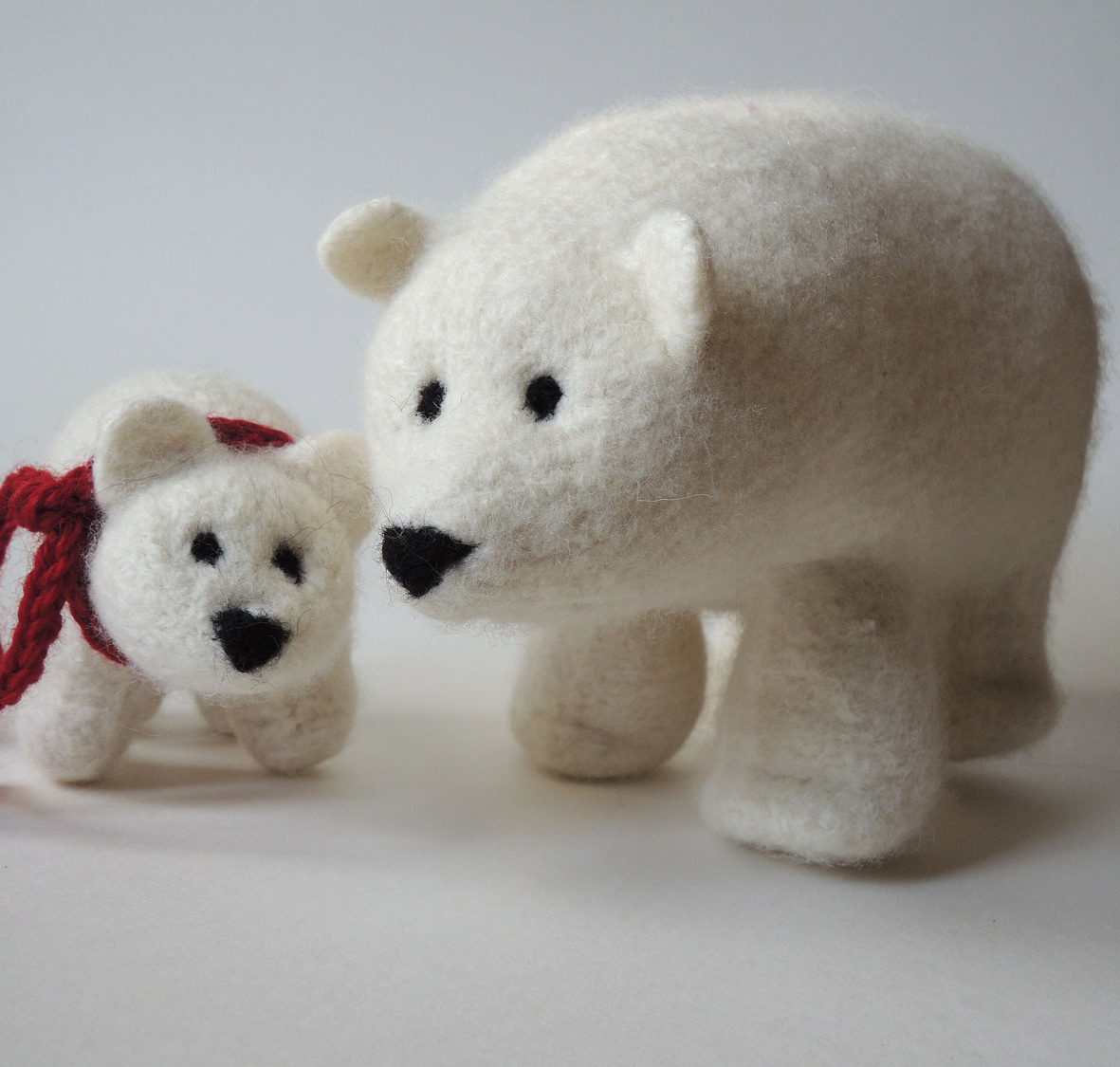 Polar Bear and Cub
Pattern set for knit and felted polar bear adult and cub softies. With the suggested gauge and yarn and felting, Polly will be about 8 inches long, 5 ½ inches tall, and 4 inches wide; the bear cub will be about 4 ½ inches long, 3 inches tall, and 2 inches wide.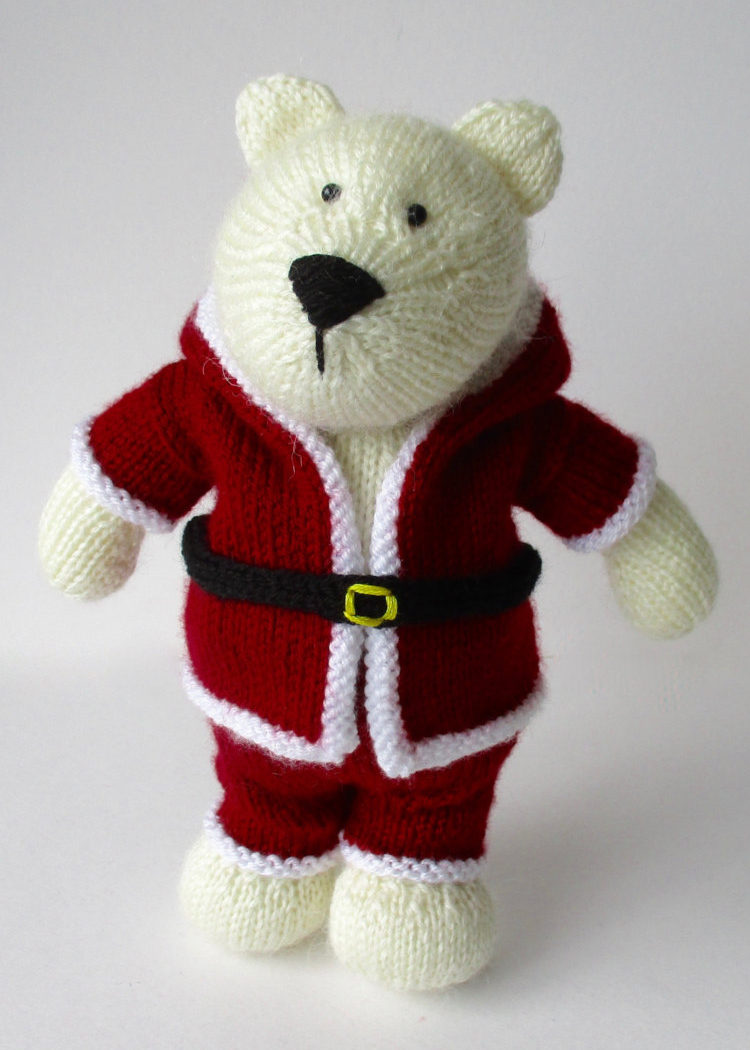 Polar Bear in Santa Suit
Designed by Amanda Berry, this polar bear toy comes with a removable Santa outfit. FINISHED SIZE: The finished polar bear is 25cm tall.
Terry Matz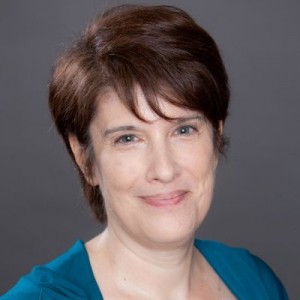 Terry is a knitting late-bloomer, learning to knit as an adult from Internet tutorials, because she wanted a craft that was useful, fun, and portable. Knitting hats for cancer patients inspired her to design her own patterns—available for free at her blog, intheloopknitting.com. Terry met her husband Ken at a science fiction convention and moved to the Kansas City area to be with him more than 30 years ago. Terry supports her yarn stash by creating websites and other digital media. Terry firmly believes in Knitting in Public—it's a great conversation starter!