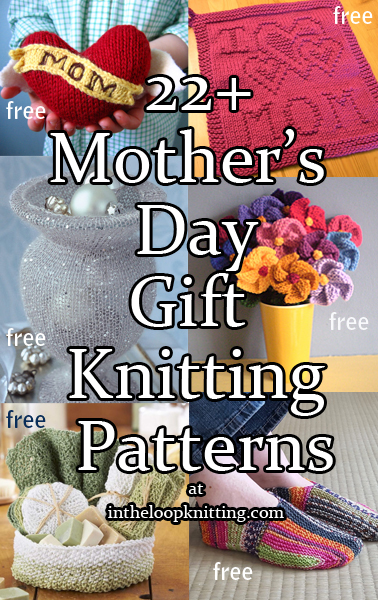 Knitting Patterns for Quick Mother's Day Gifts
To get the knitting patterns, scroll down the page to the individual pattern you want and click on the link to that pattern.
These patterns are not my designs but links to other designers who have generously shared their patterns. If you have questions about how to knit a specific pattern, please contact the designer directly.
All links on this site are for informational purposes, but please note that some links are to affiliate sellers that pay me a small commission on purchases.
Free Patterns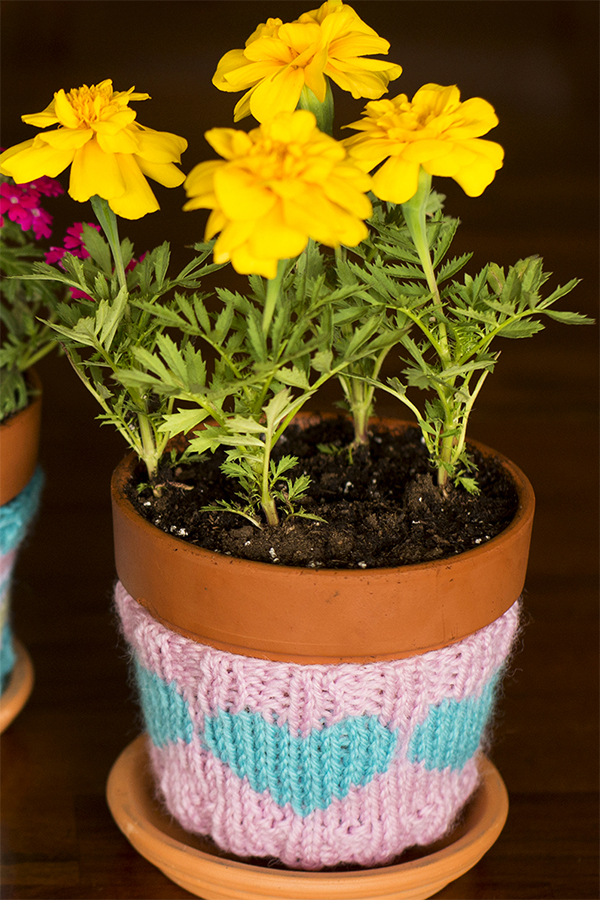 Heart Flower Pot Cozy
Dress up your Mother's Day plant and flower gifts with a handmade cover that shows your love. Quick knit that takes under 2 hours according to the designer, Melody's Makings.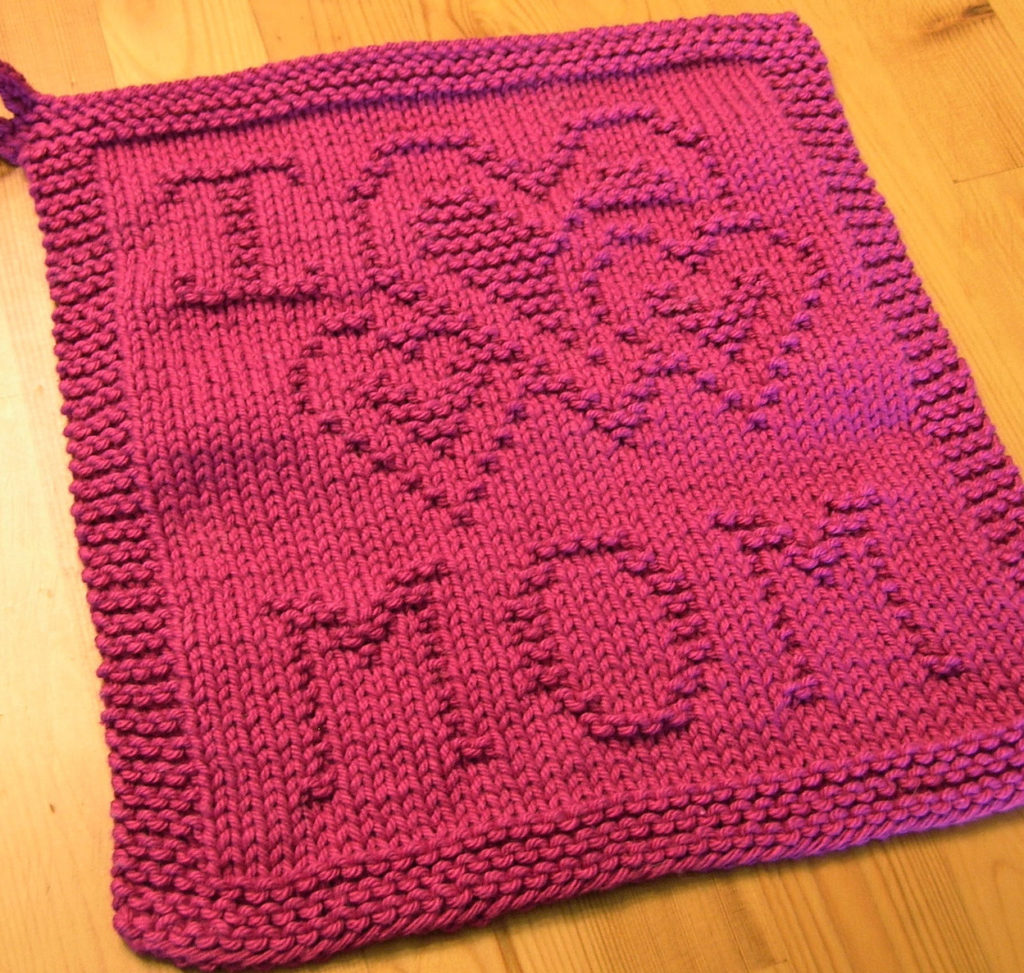 I Heart Mom Cloth
Easy block pattern from Kris Krafts that can be used for wash or dish cloth, afghans or more. Pictured project by SapphireChild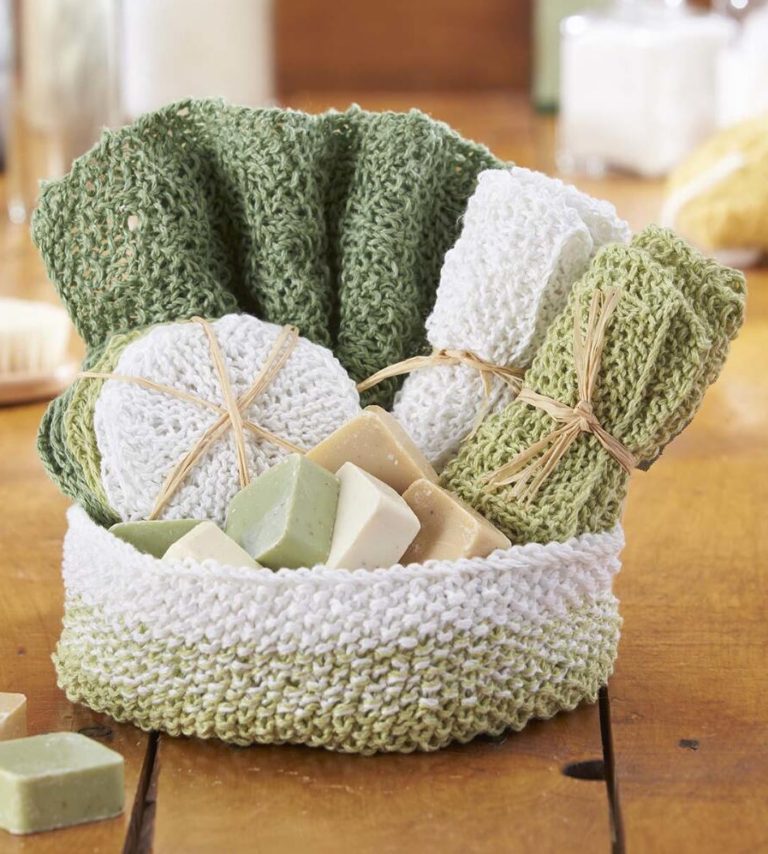 Aubrey Spa Set
Pampering spa set includes patterns for face pads, washcloths, and a matching basket. Fill it with handmade soaps and you have the perfect gift!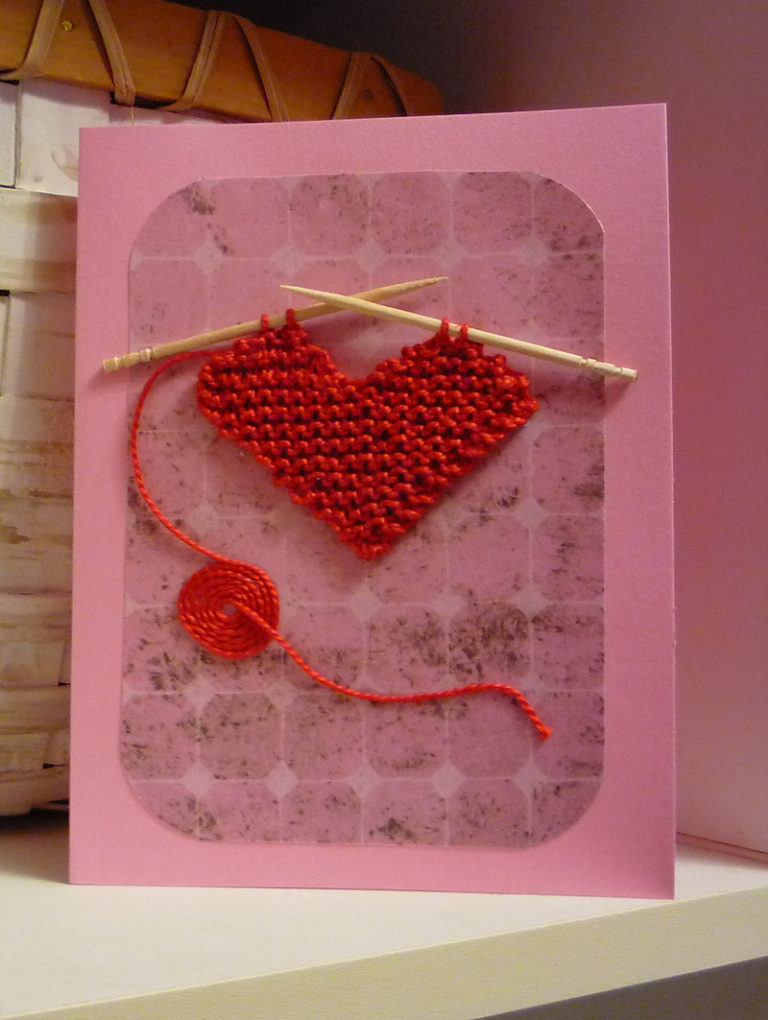 Loving Thoughts Heart Card
Show you care with a personalized card with a knitted heart by Kelly Jo Sweeney. Pictured project by fluffernutters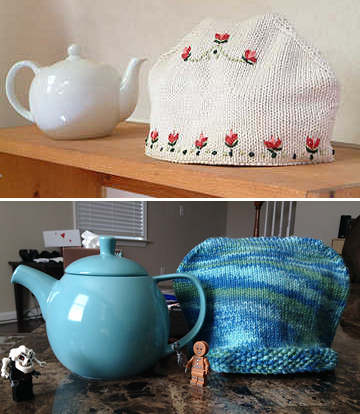 Aromatherapy Tea Cosy
This clever cozy includes four hidden interior pockets for sachets filled with scented flax seeds or aromatherapy beads. When you brew a comforting pot of tea, the moist heat from your teapot will release the healing scents. One of the patterns in Mindful Knitting by Tara Jon Manning.

Sweater for Purse Tissue Packets
Fasty, easy pattern for small cozy to hold purse-sized tissue packets. Great for stash busting, stocking stuffers, and fundraisers. Project by breet who added a flower.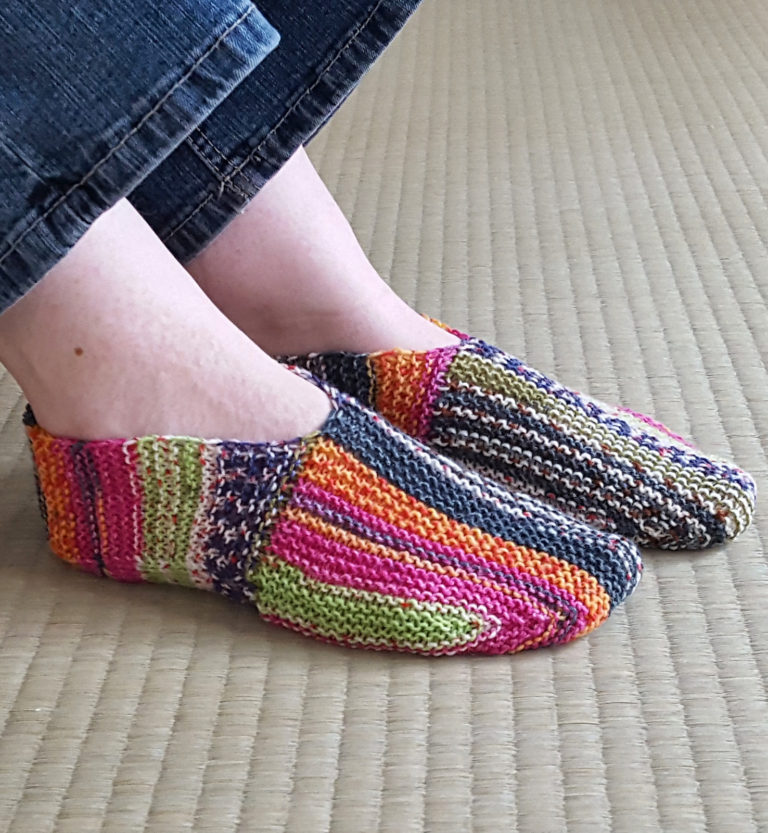 Undecided Slippers
These slippers are knit mostly in garter stitch, but with an unusual bi-directional construction in two directions that showcases self-striping or variegated yarn. Designed by Sybil R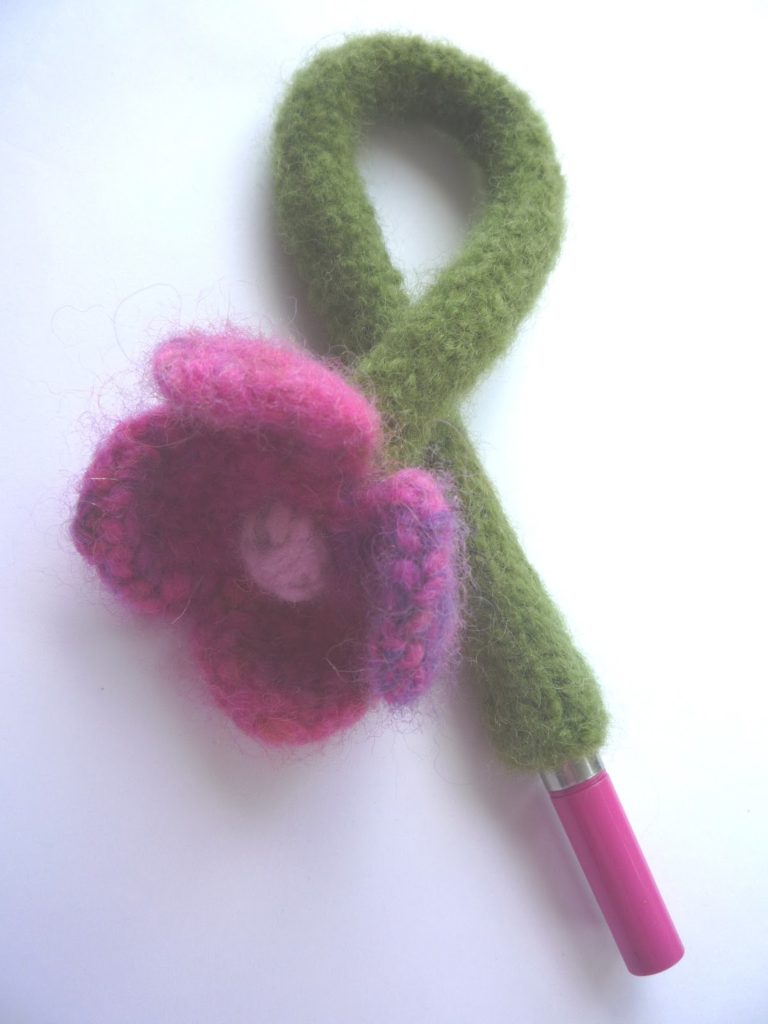 Pen or Stylus Holder / Cozy
This clever felted flowered cozy keeps your pen or stylus handy in a pretty way. Just insert your pen in the stem and hook the flowered end over the edge of your purse, tablet, or wherever you want. Designed by Crazy Dazy.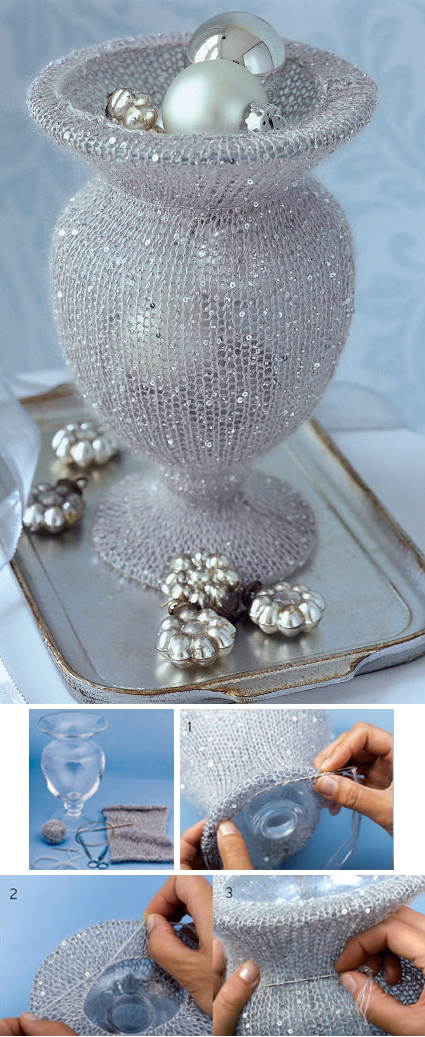 Vase of Grace
Very easy creative pattern for dressing up any vase in any shape that will leave people wondering how you did it. Designed by Nicky Epstein, it's simply a stockinette tube knit with a beautiful yarn that you slip over a base. Then you stitch thread or yarn at every curve in the vase and gather the stitches so the tube hugs the vase. Great for gifts or decorations!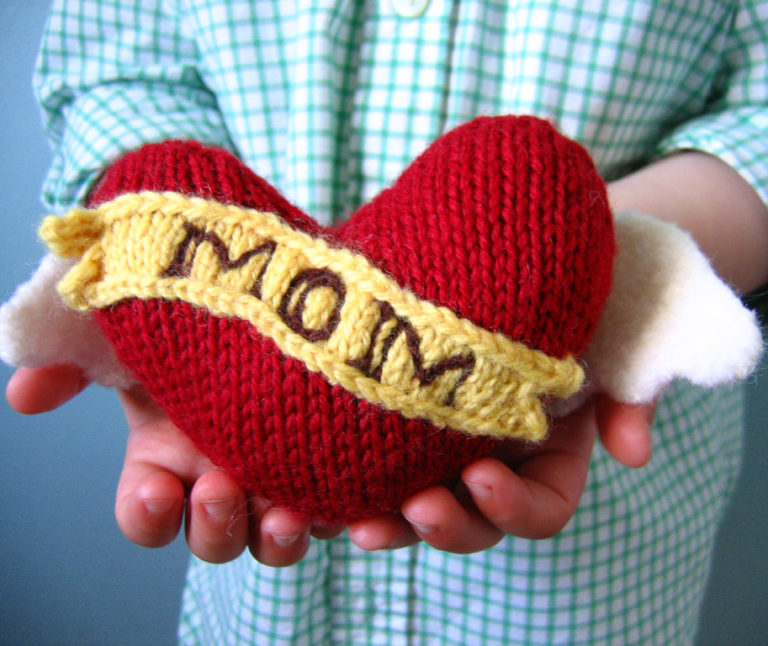 Winged Heart Tattoo
This heart pillow softie is inspired by classic tattoos with banner and optional felted wings. 4 by 5 inches without the wings. Designed by annypurls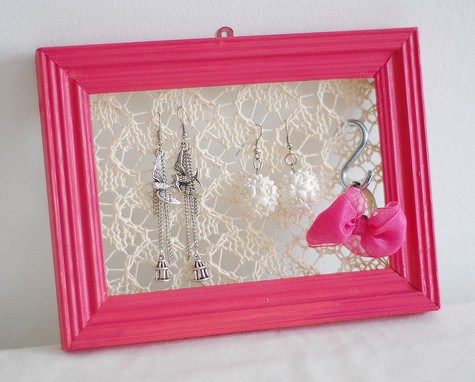 Lace Jewelry Holder
Laylock designed this quick project that only requires a small frame, some thumbtacks, and some lace in the pattern she provides or your own. Then hang your earrings on the lace or use s-hooks to hang other jewelry. Great quick gift! Also great for leftover swatches!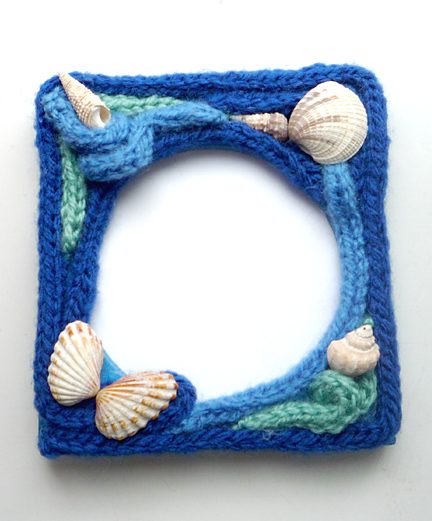 Ocean Photo Frame
Kathryn Williams designed this DIY frame that's a frame mat decorated with i-cord.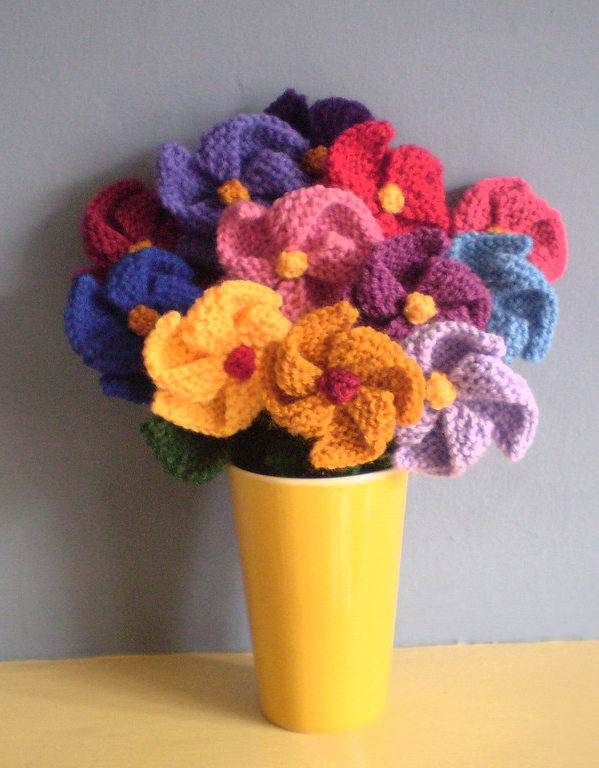 Pinwheel Flowers
Give a bouquet that lasts forever! These quick and clever flowers designed by Frankie Brown are simple garter stitch flowers, knitted in one piece, from DK yarn. A pattern for stalks and leaves is also included, should you want to knit a bouquet.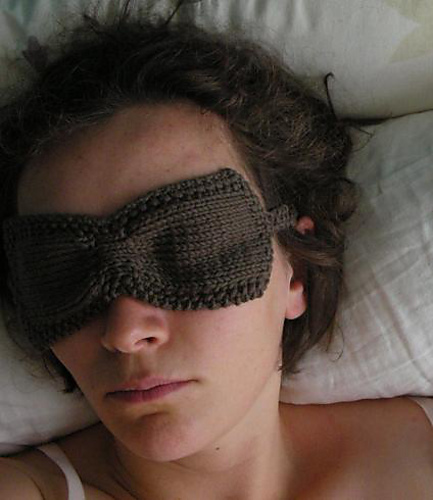 Ruched Sleep Eye Mask
Designed by Sarah Core, this sleep mask covers the eyes without laying heavy on the face. The pattern also provides instructions for turning your mask into a eye sachet, with a detailed pattern included for making a mask backing. Pictured project by martyporteous

Tolt Folded Bag
Veronika Jobe created this clever pattern that creates a tote out of a folded rectangle of knitting. Handle is optional. Two versions are included for garter stitch and stockinette, but you can use any stitch you want. The pictured garter stitch version uses ribbon yarn.
Patterns for Purchase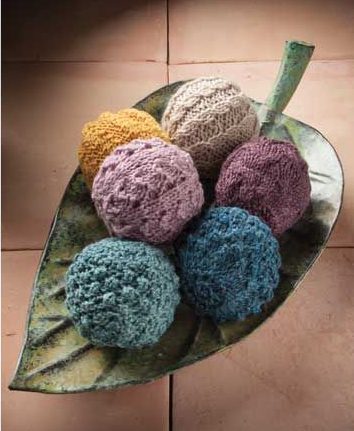 Aromatherapy Balls
Great gift idea and stash buster. Add some essential oils for scented decor. Or use as dryer balls.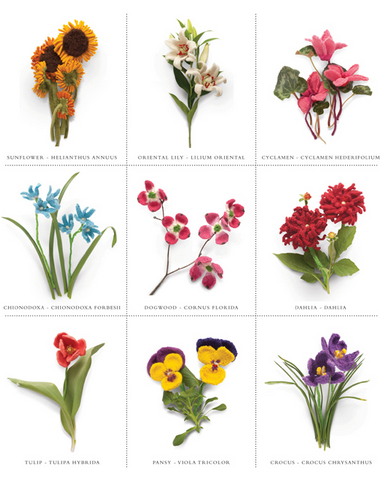 Noni Flower 40 Exquisite Knitted Flowers
Perfect for a Mother's Day bouquet that lasts forever! These designs by Nora Bellows are truly amazingly gorgeous!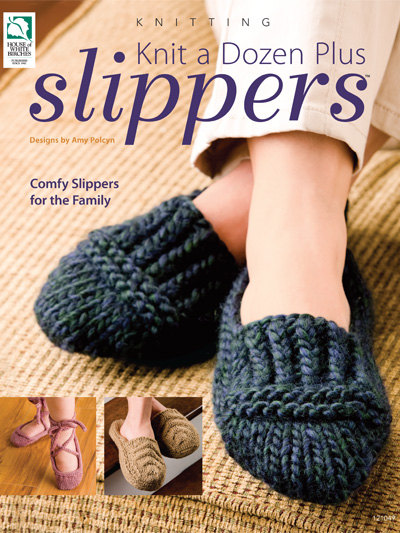 Knit a Dozen Slippers
Knit a Dozen Plus Slippers includes styles and sizes to fit anyone from young children to adult women and men. Each pattern comes with instructions for multiple sizes so the fit will be just right. Digital download.
See the slipper patterns in the book and get the ebook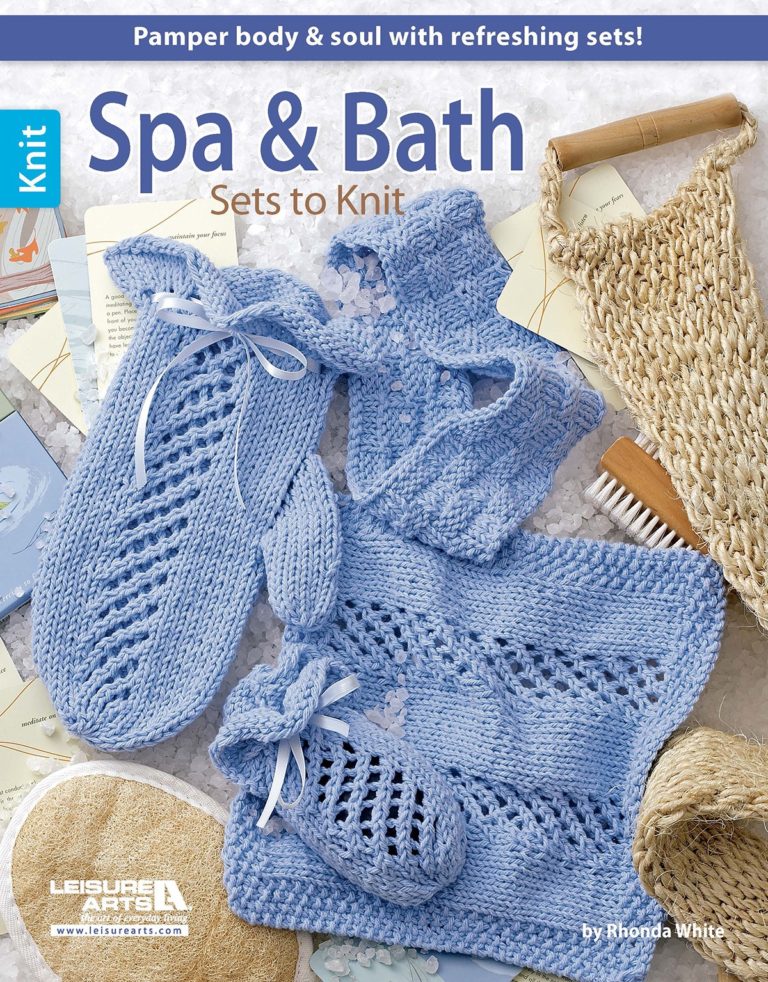 Spa & Bath Sets to Knit
Each of the 5 sets in Spa & Bath Sets to Knit has an adult-size bath mitt, drawstring soap sack, facecloth, and headband knit in soft cotton worsted weight yarn. Sets are Refresh (featuring a lacy diamond border), Paradise (diamond lace pattern), Rejuvenate (forget-me-not floral pattern), Sunrays (eyelet mock cable pattern), and Tranquility (with an eyelet lattice border).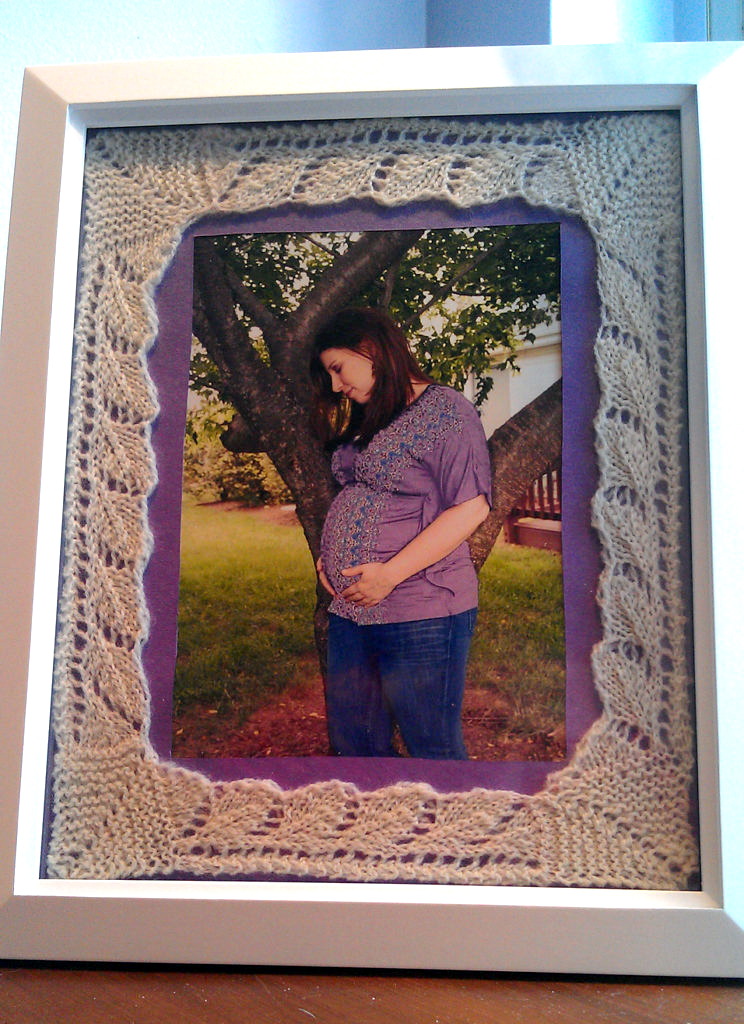 Lace Photo Mats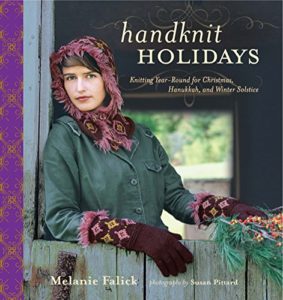 Dress up your photo gifts with lace photo mats. There are at least 2 designs. One of the more than 50 patterns in Handknit Holidays by Melanie Falick (Author) and Susan Pittard (Photographer). Pictured project by shmoo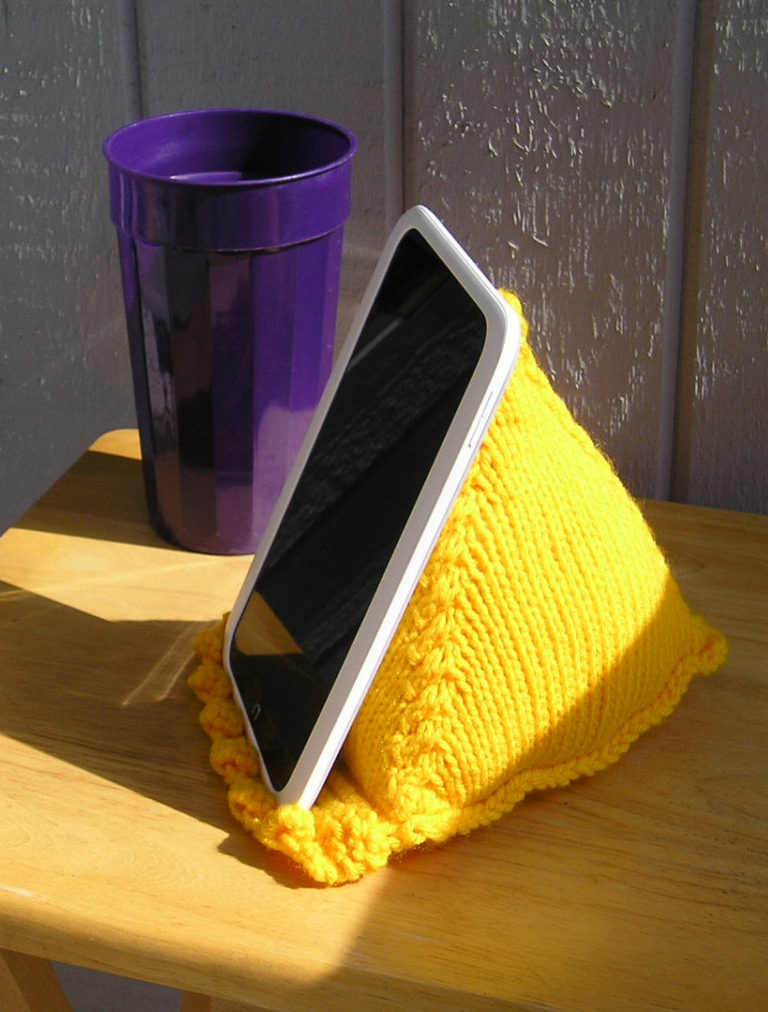 Tablet Buddy
This pyramid pillow stand is great for propping up your ereader, smartphone, or tablet so you can knit or cook or relax hands free.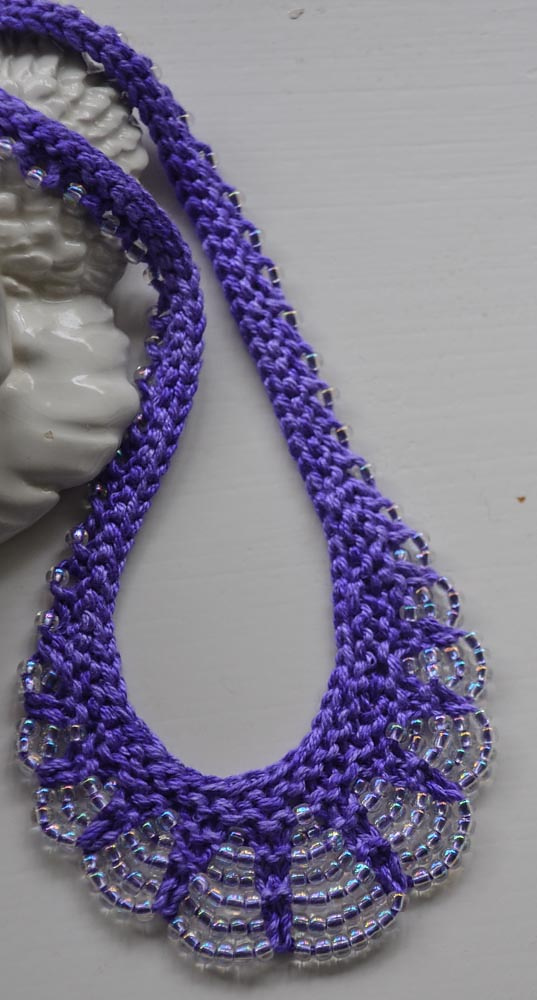 Scallop Edge Beaded Necklace
The original pattern for the Scallop Edge Beaded Necklace featured in 101 Designer One-Skein Wonders. This version includes both the book version and a variation using finer yarns and smaller needles than the pattern in the book. Pictured project by tinpins