Want a fast, easy project that makes a great gift and great stashbuster? Take a look at these rugs and mats that you can customize for any home decor and any room in the house including kitchen, bath, living room, entry, and more.
To get the knitting patterns, scroll down the page to the individual pattern you want and click on the link to that pattern.
These patterns are not my designs but links to other designers who have generously shared their patterns. If you have questions about how to knit a specific pattern, please contact the designer directly.
All links on this site are for informational purposes, but please note that some links are to affiliate sellers that pay me a small commission on purchases.
Free Patterns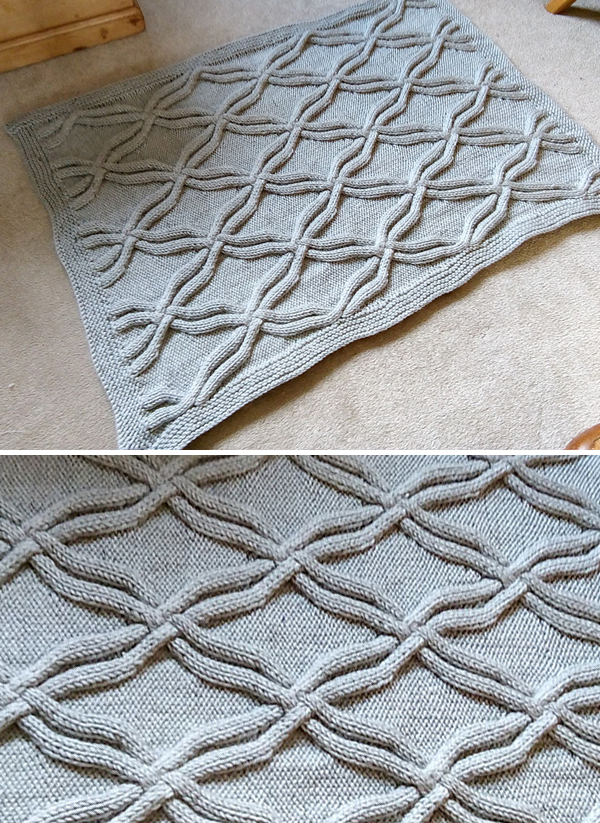 Cornish Cable Rug
Beautiful, modern Chunky Rug was inspired by the Cornish Countryside and Coast. Designed by Sarah Murray from the Cornish Knitting Company for Deramore's. Kit also available.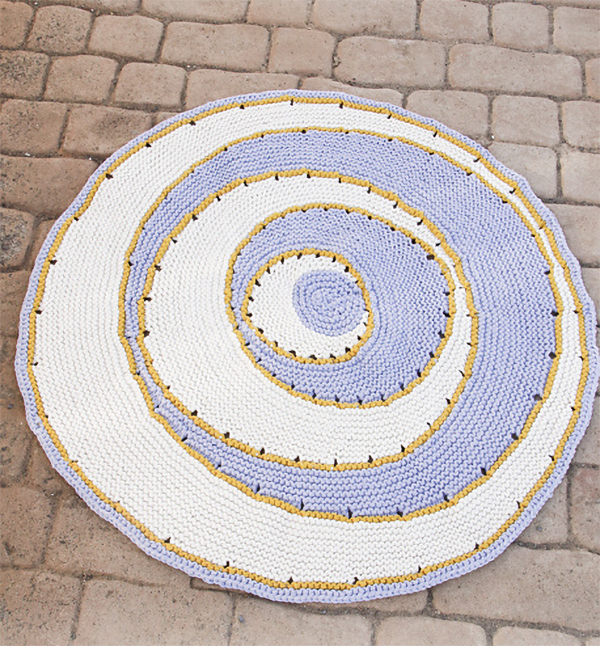 Moonlight Reflection Rug
Circular rug with ripple stripes, knit in garter stitch and shaped with short rows. Knit with 3 strands of Aran weight yarn held together. Diameter: approx. 88 cm = 34 5/8" Designed by DROPS design. Available in English, Danish, French, German, Italian, Spanish, and more.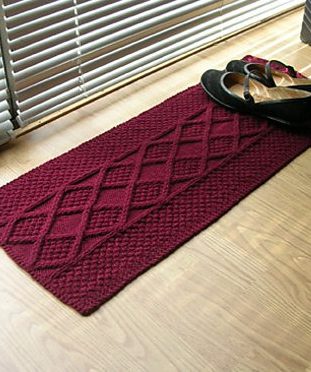 One Skein Rug
Art Fiend's shoe rug features interesting cable and textures and is great for stashbusting. Other Ravelrers have added fringe or used this pattern for table runners and other projects.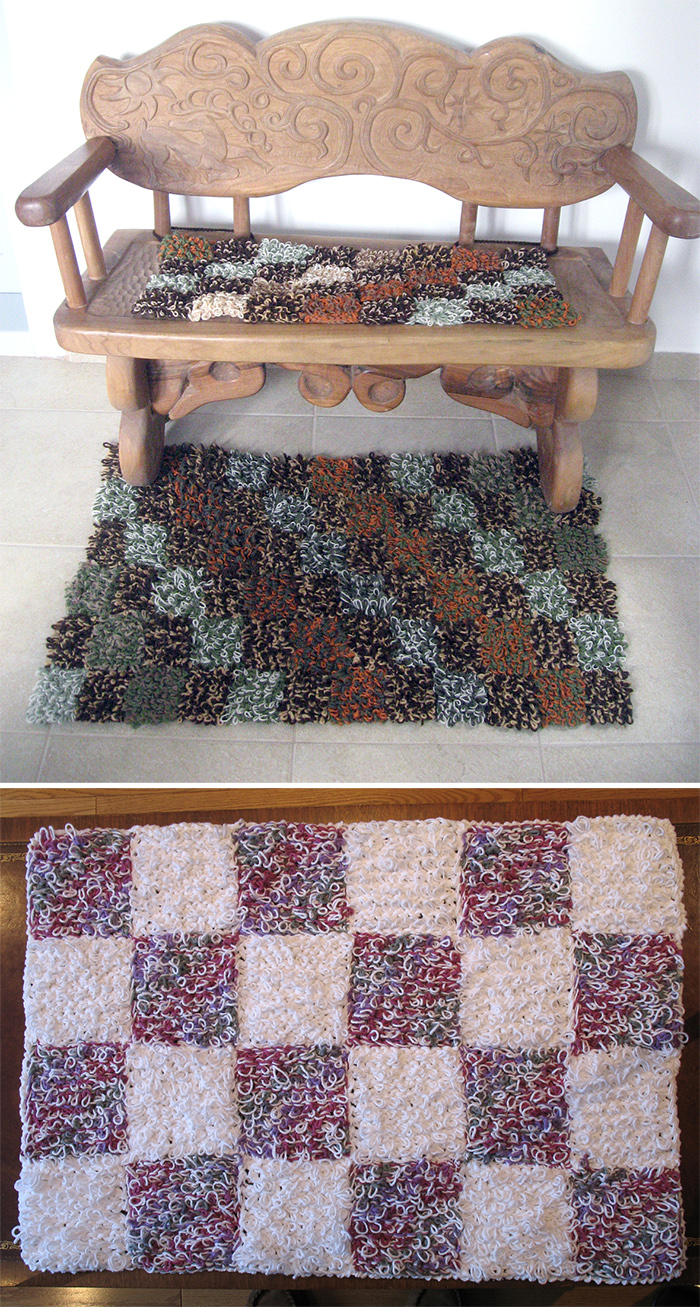 Loopy Patchwork Rug
The rug squares are easy to knit with the loop stitch, make great portable projects, and can be assembled in whatever design your want. Great stashbuster! Worsted weight yarn. Designed by Kimberly Golynskiy. Pictured projects by manaba and katisha.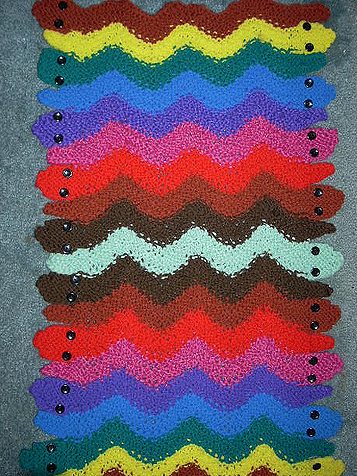 Garter Snake Rug
Beth Khan's rug uses a simple lace pattern to create the snake bodies and cast-ons and bind-offs for the heads and tails.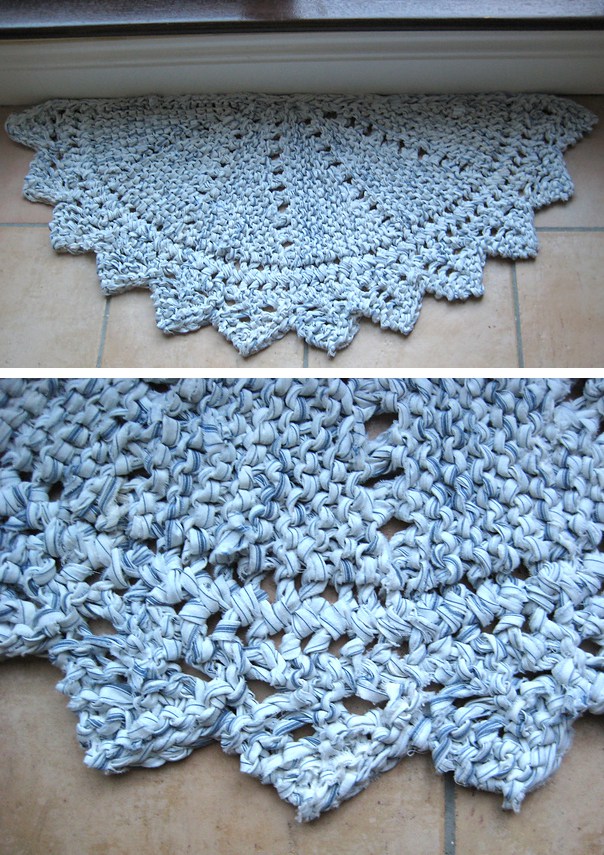 Rag Doily Rug
Julie Weisenberger's design uses old sheets for yarn to create a pretty and absorbent rug for bathrooms and entryways.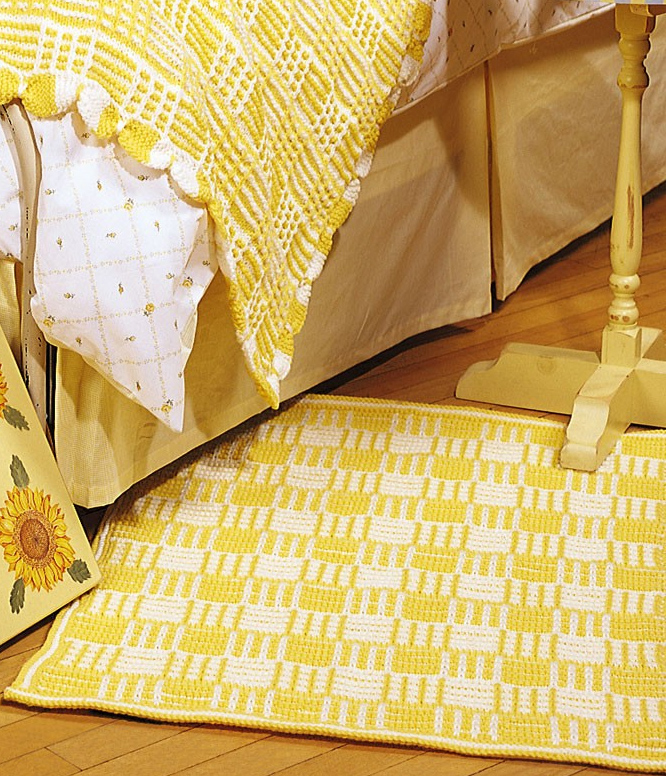 Woven Look Rug and Afghan
Patons matching set is knit with two strands held together.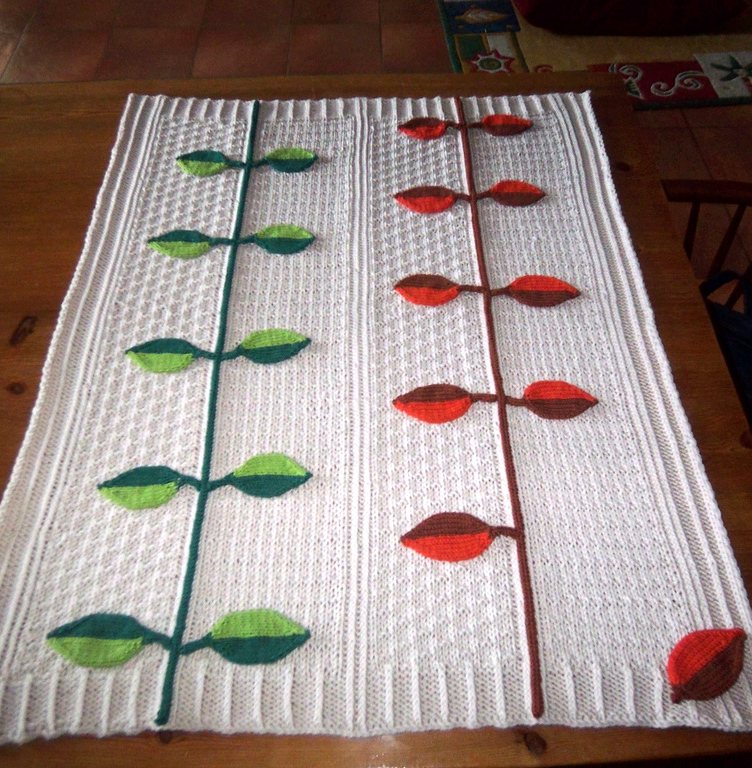 Ready for the Floor Baby Blanket
Lay baby down on this textured blanket with appliqué leaves that Rowena Sweeney designed to keep baby comfy and happy on flat surfaces.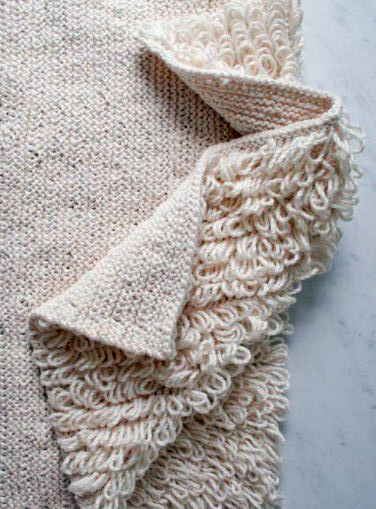 Loopy Bath Mat
Purl Soho designed this easy, super comfy loop stitch rug. It's cute and simple but is time-consuming. One Size: 20 x 28 inches
More Free Patterns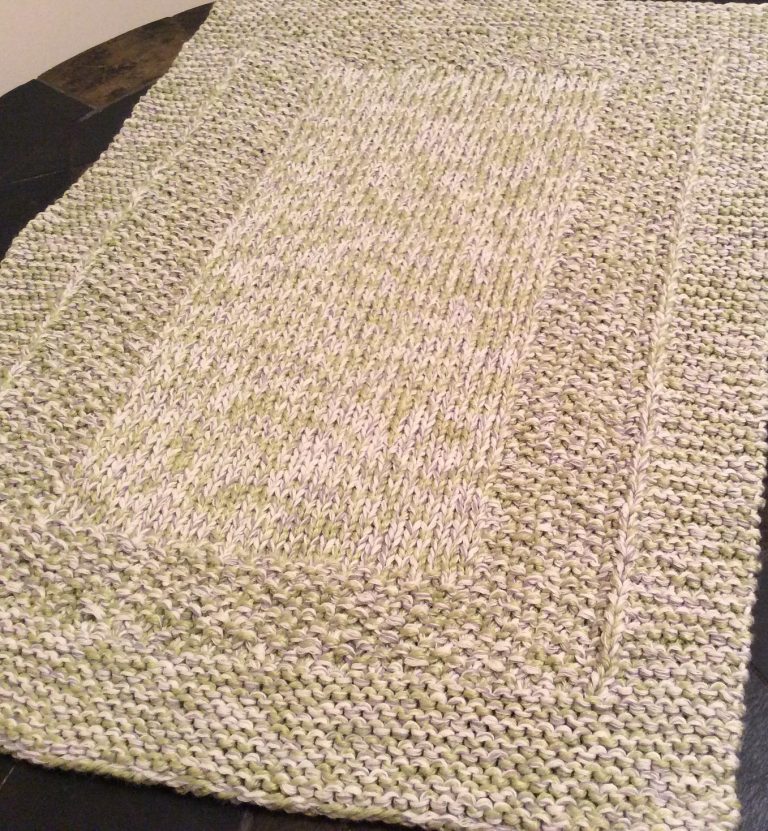 Tender Foot Spa / Bath Mat
Haze Werner's easy pattern features a center panel of soft stockinette for those with sensitive feet. Pictured project by Wenditouie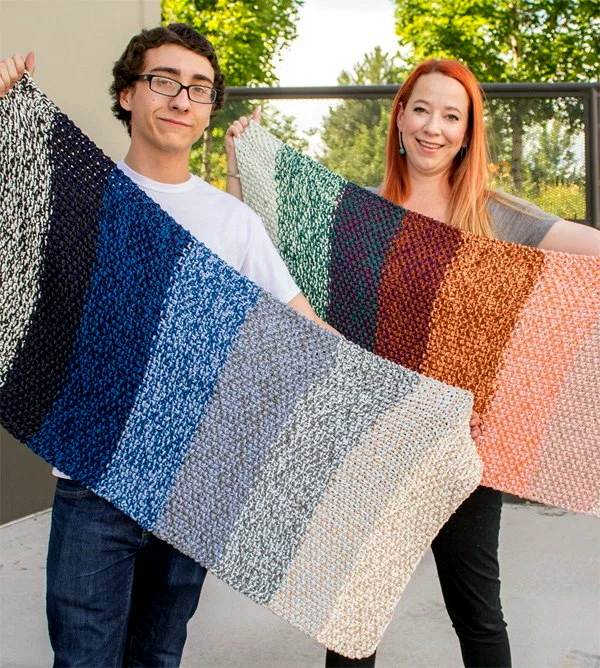 Ombre Tapis
Kristen Ashbaugh-Helmreich was inspired by classic rag rugs to design these colorful rugs that are perfect for any room of the house. The rugs are knit holding two strands of yarn together so it is also a quick project.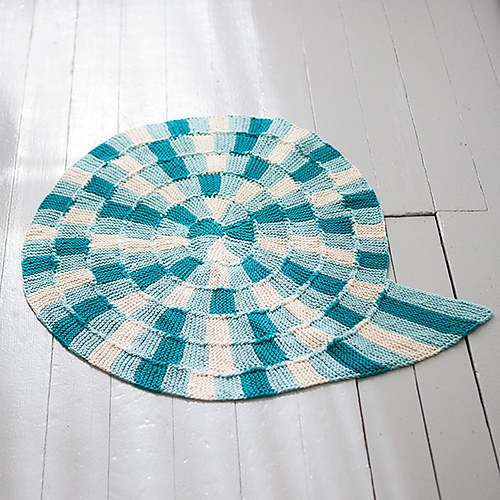 Spiral Bath Mat
This Sea Snail Bath Mat by Joyce Fassbender for Knit Picks is knit in a spiral from the inside out. The spiral is shaped with short rows and is joined as you knit. 22" diameter. Great with multi-color or self-striping yarn!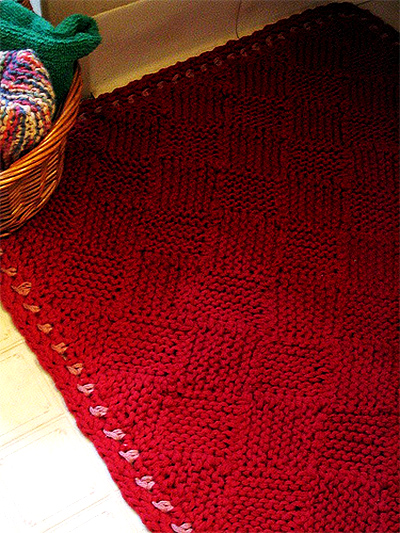 Garterlac Bath Rug
Sarah Keller's entrelac rug is knit with 3 strands of yarn held together. This is one of the patterns from the book 101 Designer One-Skein Wonders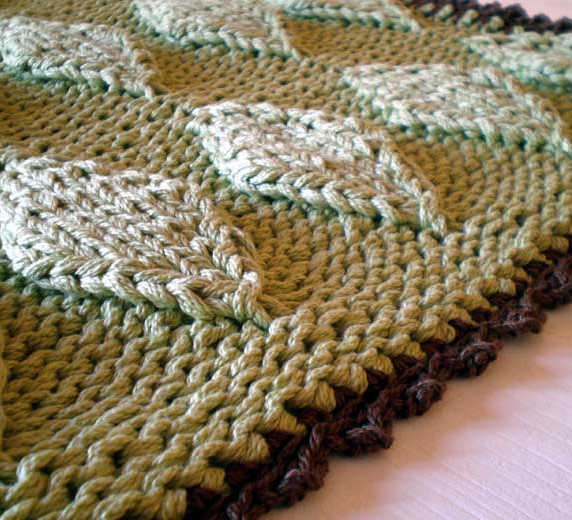 Puffy Diamonds Bath Mat
The comfy cushioning is built into this rug thanks to the raised diamond stitches. A quick easy knit designed by Silvana Siddali. Pictured project by yoel who made a matching washcloth with the leftover yarn.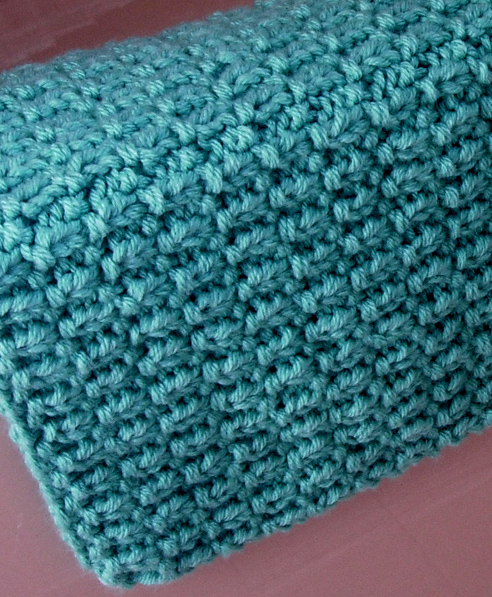 Broken Rib Bath Mat
Kathy Zimmerman's quick mat or rug project is knit with a 2 row repeat. 18" x 24". Pictured project by marytirpokvt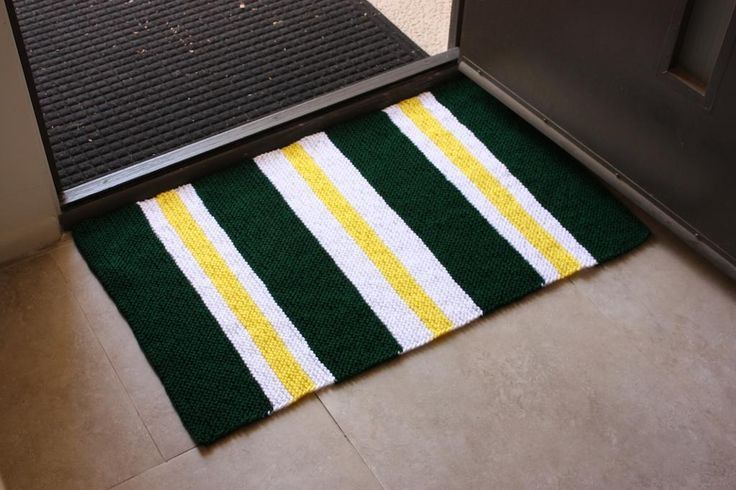 A Very Simple Rug
Garter stitch rug approximate dimensions 36 inches by 22 inches designed by Dooley and Spud.
Finger Knit Rug
This finger knit rug designed by Flax and Twine is woven on a hula hoop.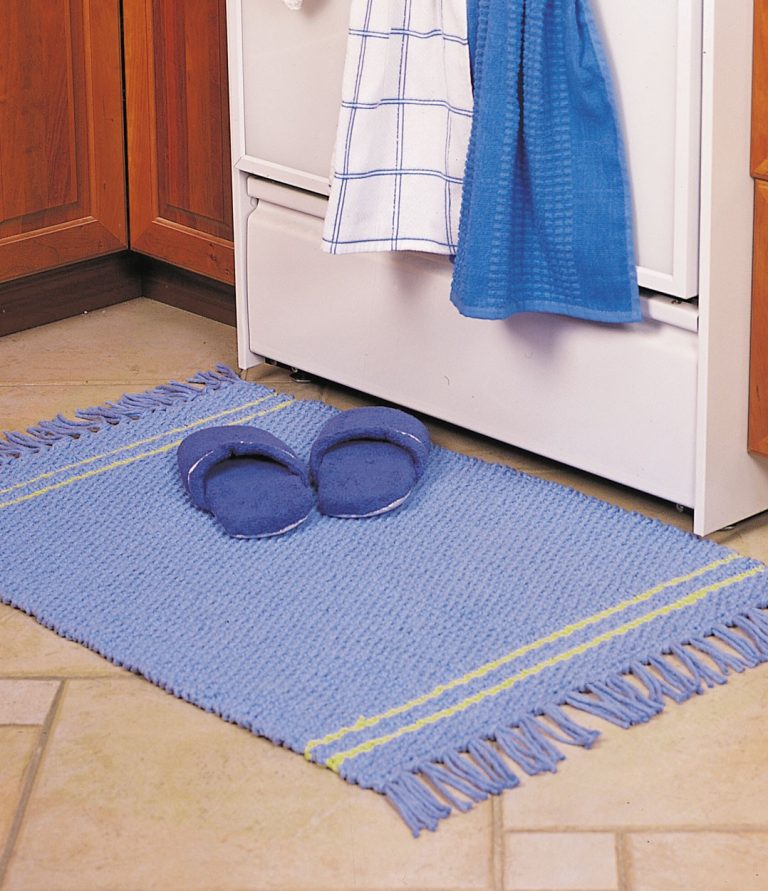 Striped Rug
This easy Lily Sugar n' Cream rug a simple, quick knit in washable yarn.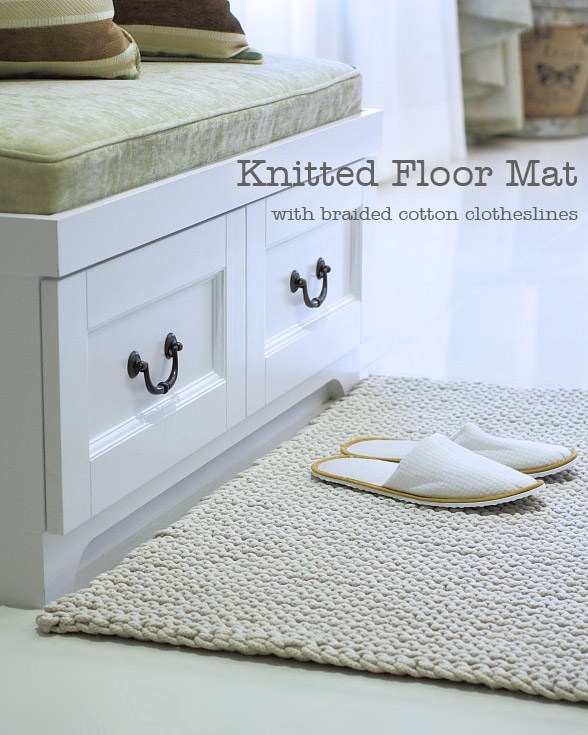 Floor Mat Knit From Clothesline
This giant knit project by Craft Passion is 40″ x 29″.
Patterns for Purchase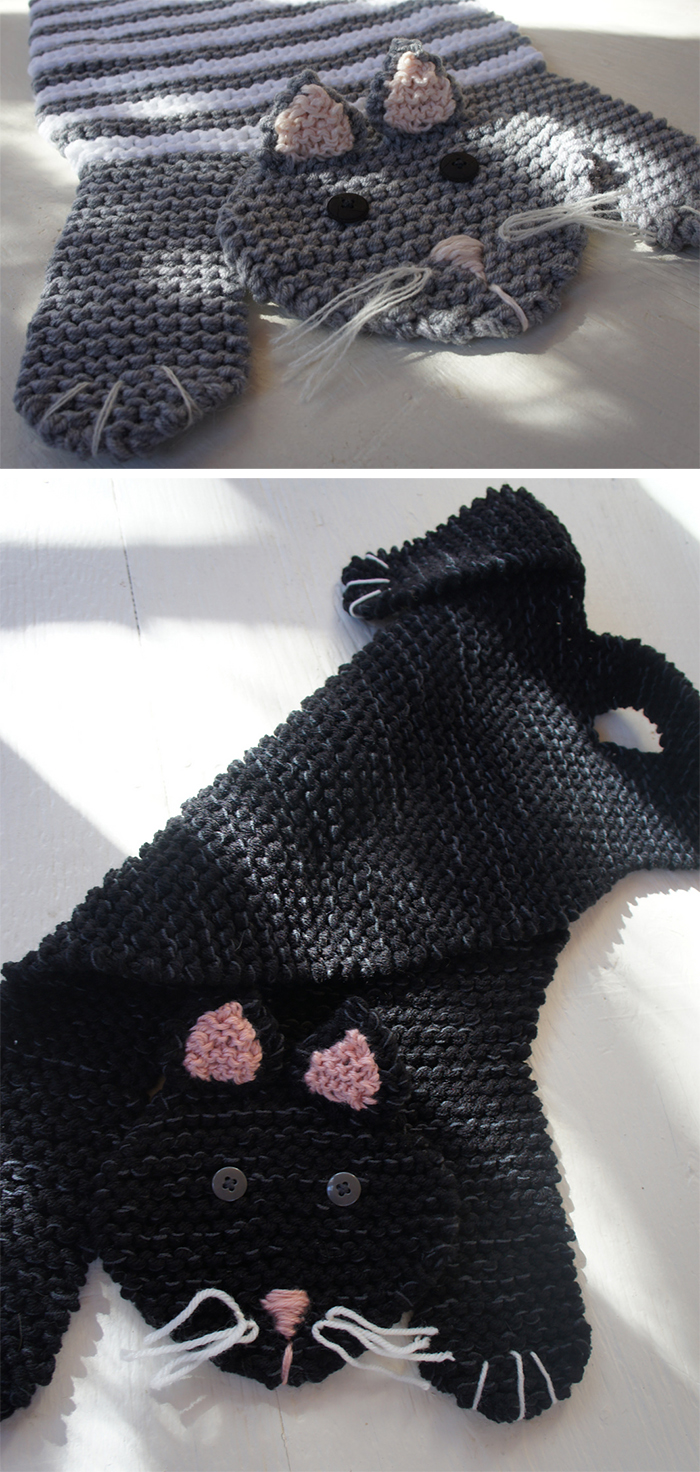 Fat Cat Mat
Garter stitch cat-shaped rug is designed for cats to nap on but can be knit human-sized as well for rug or blanket. Designed by Cheryl Patzer.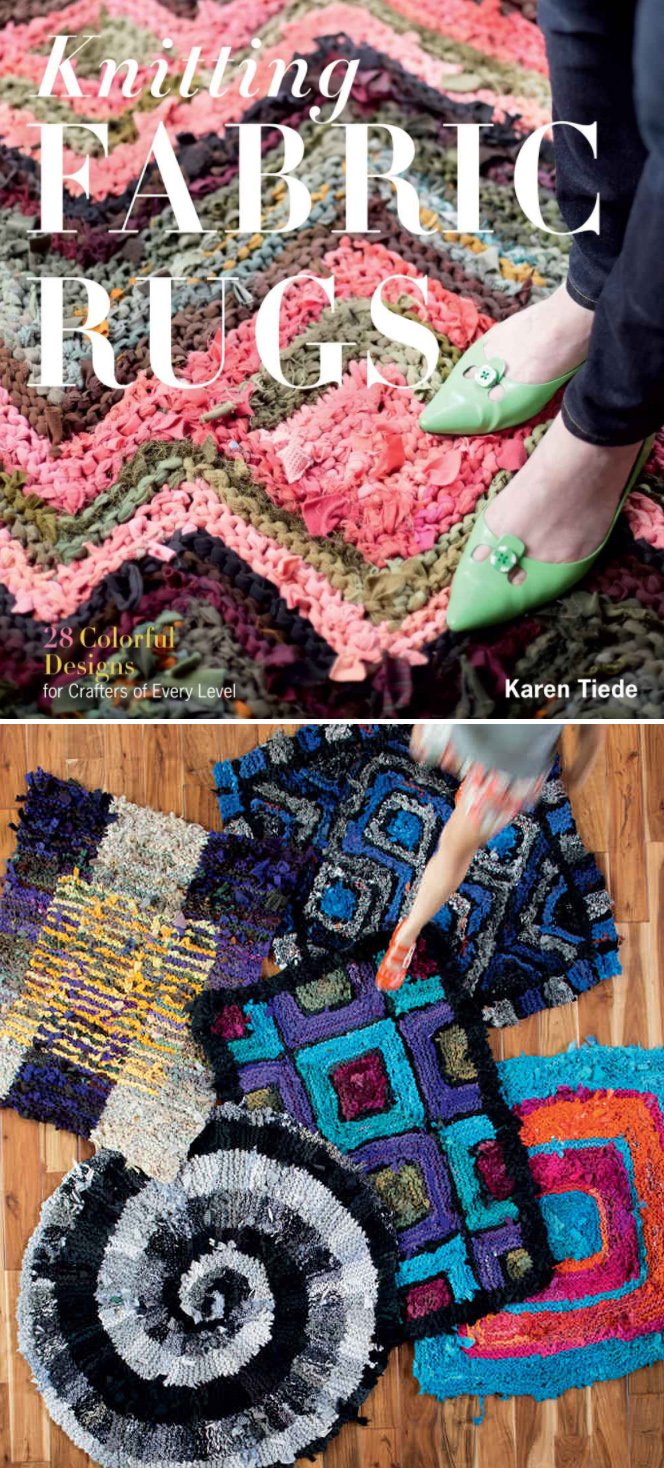 Knitting Fabric Rugs: 28 Colorful Designs for Crafters of Every Level
With just a few tools and fabric, Karen Tiede gives you directions for making 28 different rugs with designs that use age-old motifs, including stripes and spirals; traditional quilt patterns, such as tessellations and log cabin designs; and freeform inventions. Available in Kindle and Paperback (Prime available).
Knitting Rugs: 39 Traditional, Contemporary, Innovative Designs
Available in Kindle and Paperback (Prime available).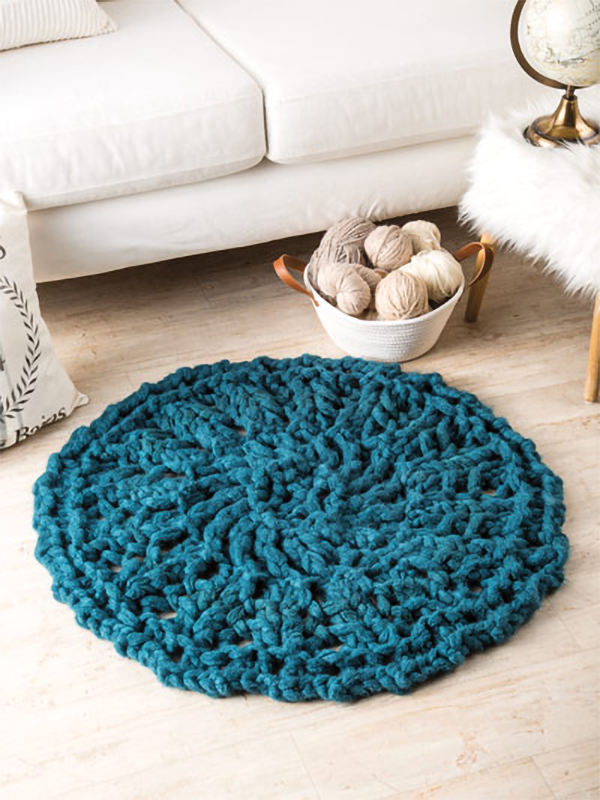 Easy Quick Maui Rug
Soft and plush rug is a quick knit in jumbo yarn. Finished size: 36″ diameter. Rated easy by the designer.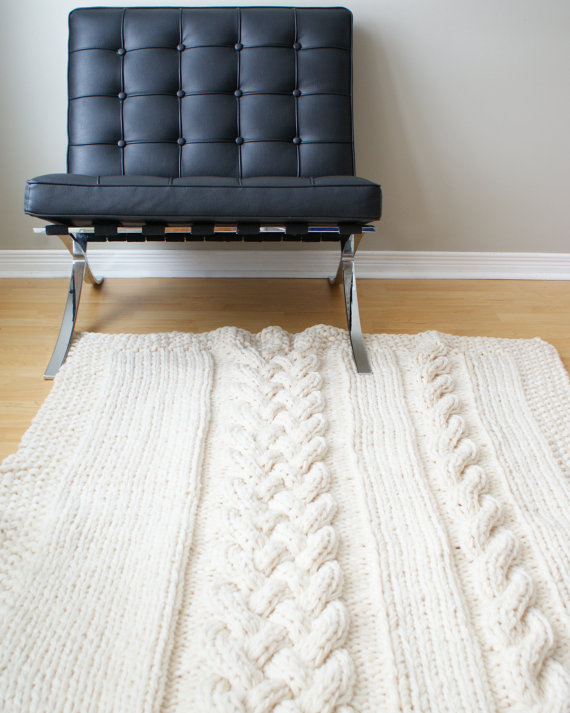 Double Cable Super Chunky Rug / Throw
This 49″ x 64″ (approx.) Super Chunky Double Cable Throw Blanket / Rug is knit using multiple strands of yarn to create a modern over-sized blanket or rug.

Tromso Reversible Rug
Easy rug comes in 3 sizes. Quick knit in bulky yarn.
Small: 50 x 75 cm / 20 x 30 ins
Medium: 60 x 90 cm / 24 x 36 ins
Large: 70 x 105cm / 28 x 42 ins