Knitting patterns for scarves knit on the bias or with a diagonal pattern. Most rated as easy.
To get the knitting patterns, scroll down the page to the individual pattern you want and click on the link to that pattern.
These patterns are not my designs but links to other designers who have generously shared their patterns. If you have questions about how to knit a specific pattern, please contact the designer directly.
All links on this site are for informational purposes, but please note that some links are to affiliate sellers that pay me a small commission on purchases.
Free Patterns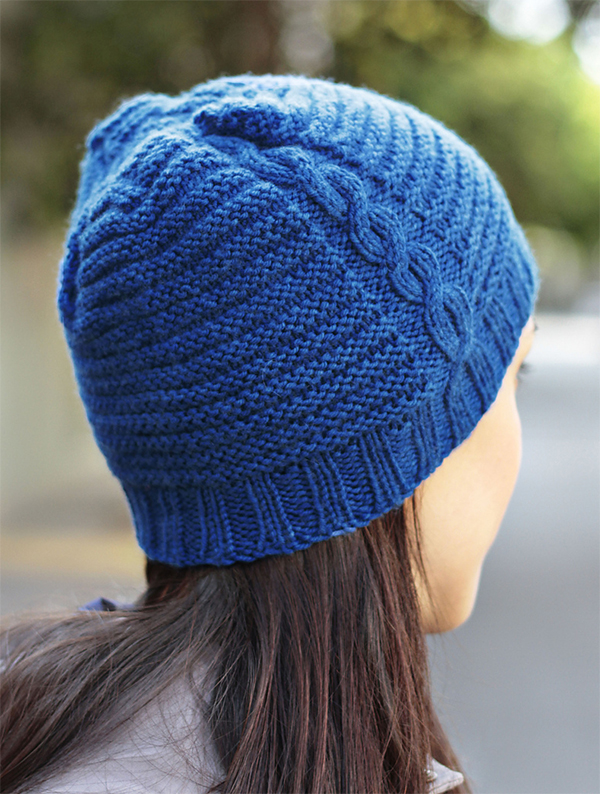 A Little Lonely Cable Hat
Beanie with single cables on a welted background. Sizes Small (Medium, Large). Rated easy by most Ravelrers. DK weight yarn. Designed by Joji Locatelli.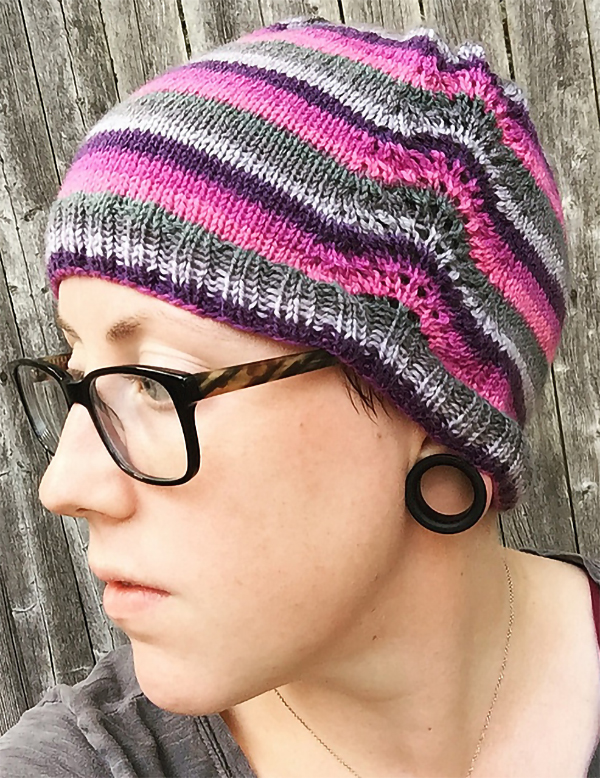 Touch of Lace Hat
This beanie features a side lace detail. Great for that half skein of sock yarn in your stash. Fingering weight yarn. Designed by Sandra Marie Dooley.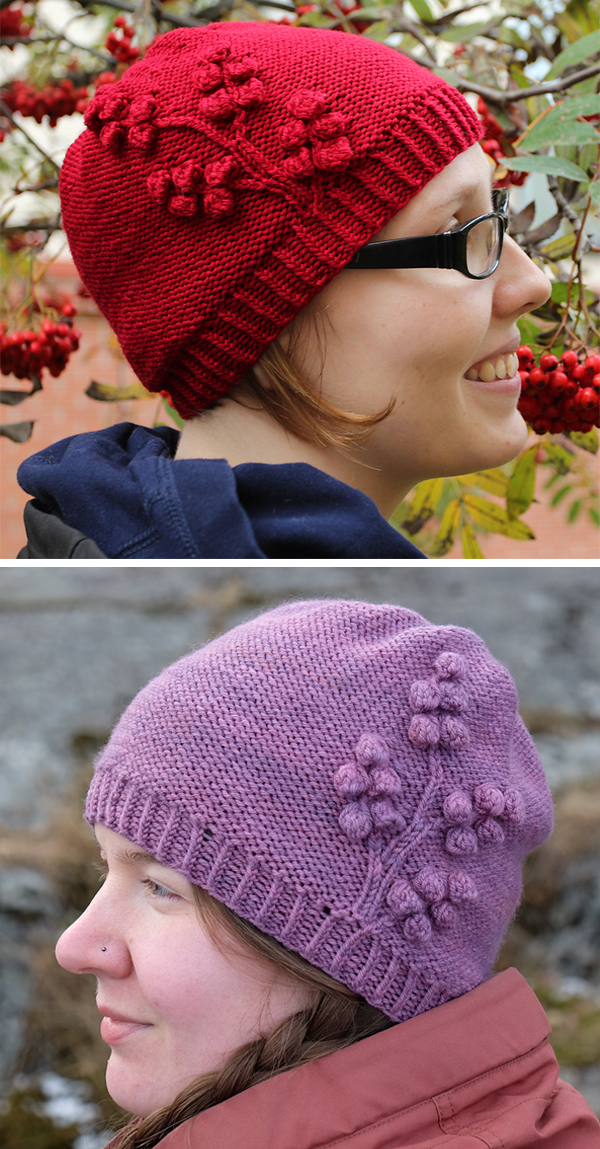 Rakel Hat
A sprig of bobble blossoms or berries adorns this beanie with slouchy and fitted options. DK weight yarn. Designed by Marika Lepistö. Pictured projects by knittintin and darsi. Available in English and Finnish.
More Free Patterns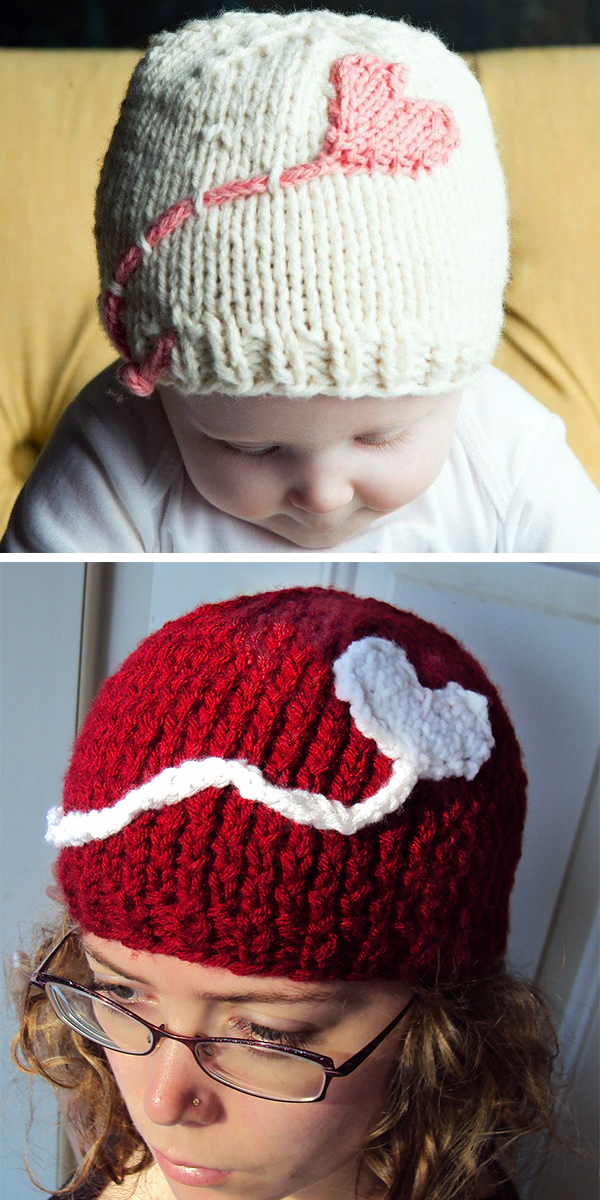 Heart on a String Hat
Easy beanie with a knit heart on an i-cord that is knit separately and added to the hat. Sizes Baby, Child and Adult. Rated easy by Ravelrers. Designed by Susan B. Anderson. Knit with 2 strands of worsted weight yarn. Pictured project by RLake and tricotologie.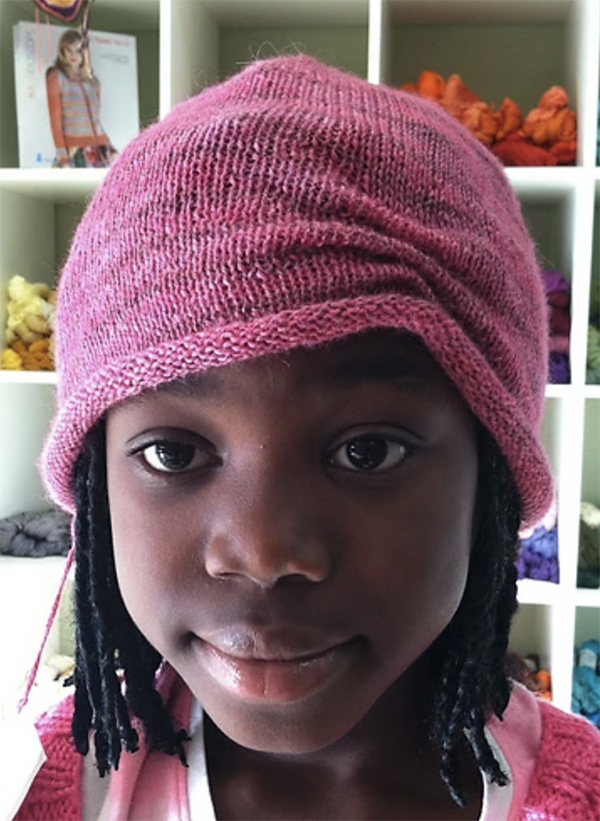 Cheryl's Hat
Easy beanie with a rolled brim and a ruched detail. Designed by Vera Sanon. Fingering weight yarn.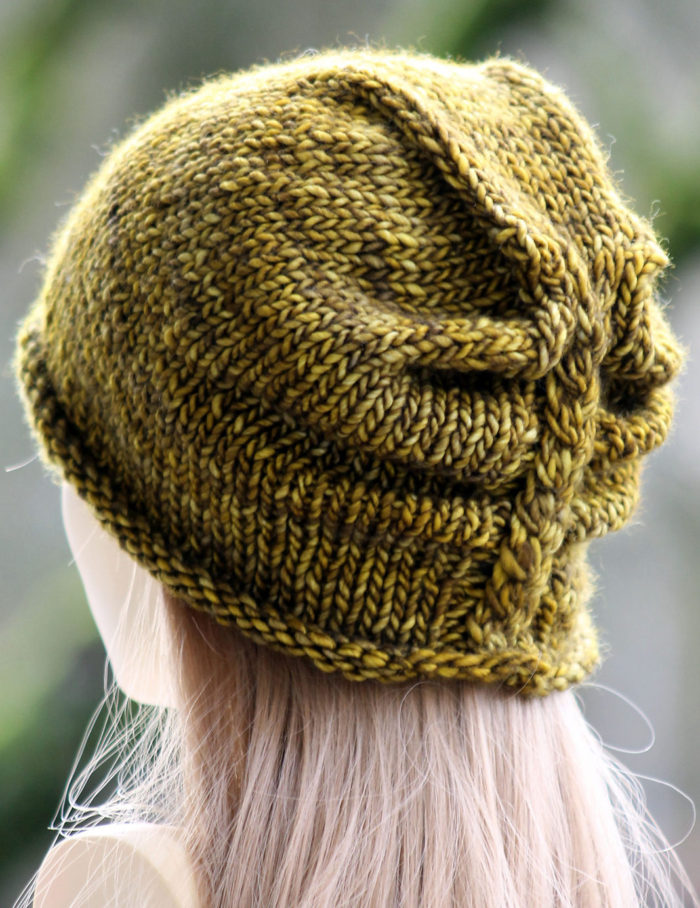 Ruched Cable Hat
The I'm Lichen This Hat is a slouchy beanie with a ruched back with a cabled braid. Designed by Gretchen Tracy of Balls to the Walls Knits.
Patterns for Purchase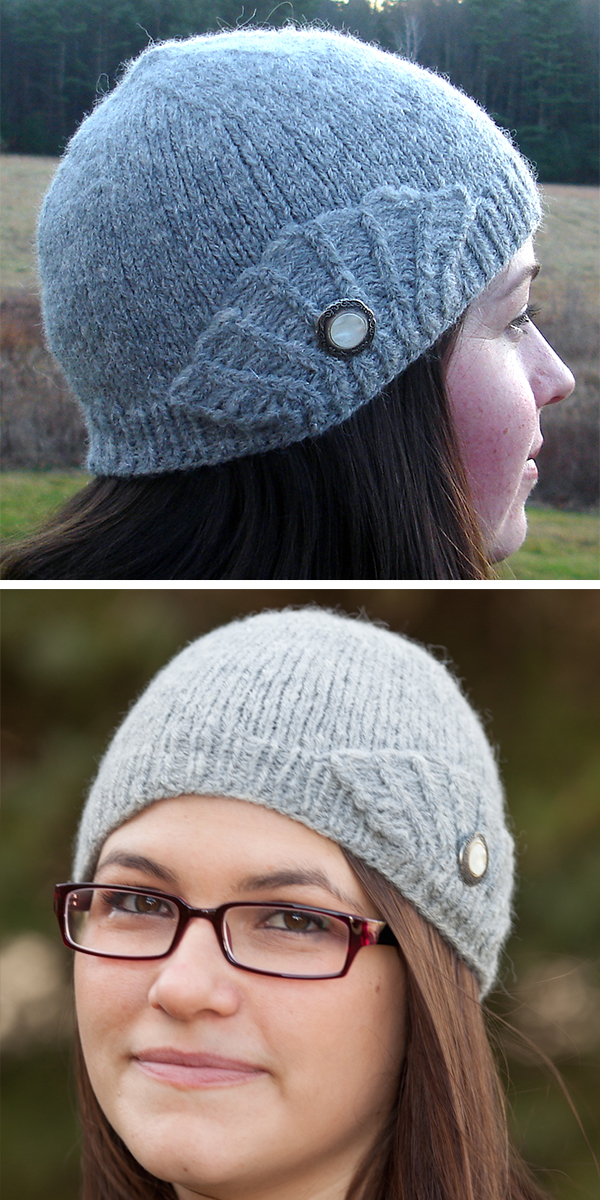 Sea Smoke Hat
This beanie features lacy side fan knit right into the ribbing, giving this hat some serious knitted flair! Adult sizes S(M,L). Designed by Knitwise Design. Worsted weight yarn.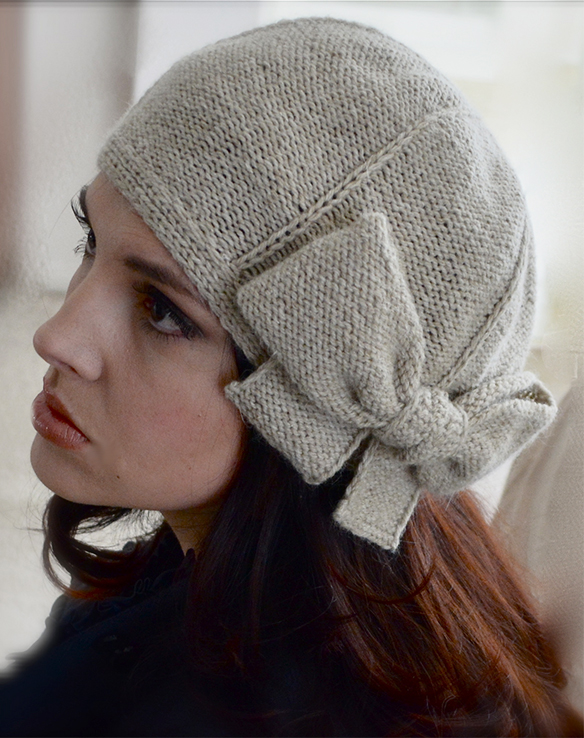 Beau Cloche
A sweet and slightly slouchy cloche, adorned with an oversized but oh-so-proper bow. Designed by Natalie Larson. Worsted weight yarn.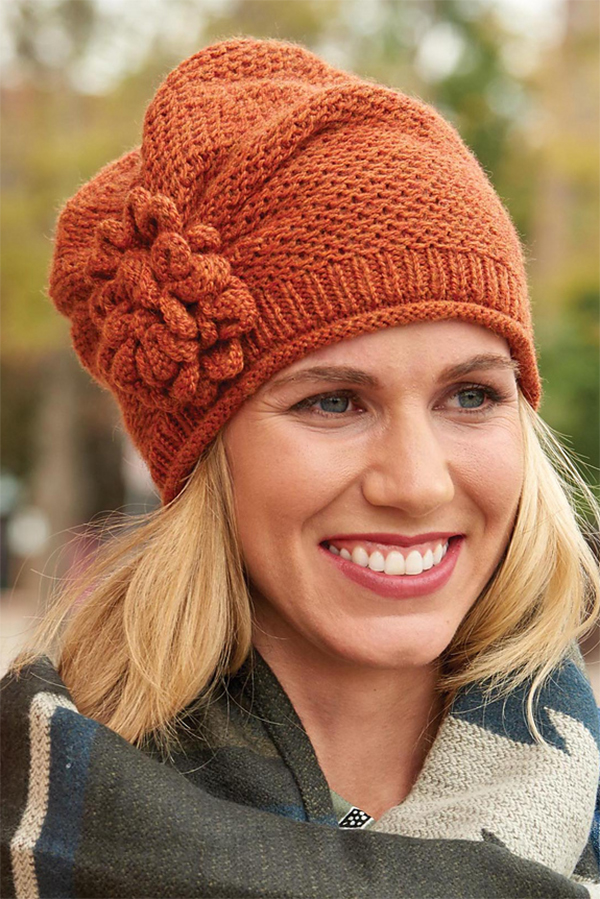 Flora Embellished Cloche
A simple slip-stitch pattern adds pretty texture to this hat. The flower embellishment is worked separately and sewn in place after the cloche is gathered on the side. Designed by Faina Goberstein. DK weight yarn. One of the patterns in The Knitted Hat Book: 20 Knitted Beanies, Tams, Cloches, and More.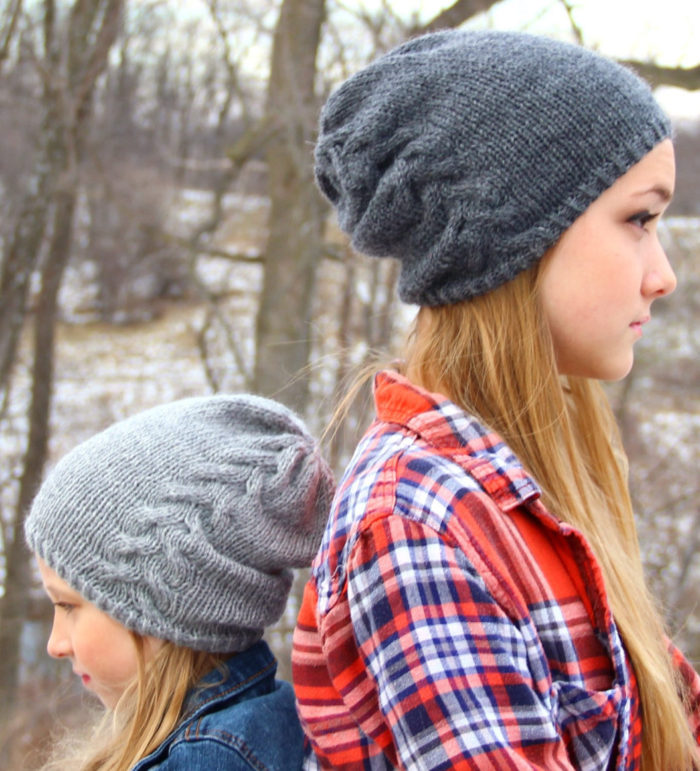 Cabled Ruched Beanie
This slouchy hat features a braided cable on each side that creates a ruched effect. Adult and child sizes. Designed by Deborah O'Leary