<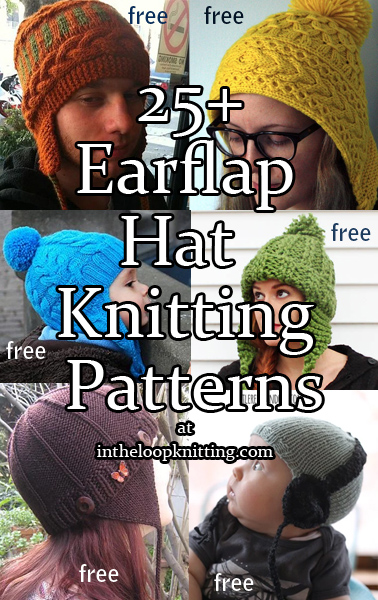 These earflap hats help you look stylish while keeping your ears protected and toasty. A wide variety of styles include chullos, ski bonnets, aviator, and some just for fun. Many will work for men or women.
To get the knitting patterns, scroll down the page to the individual pattern you want and click on the link to that pattern.
These patterns are not my designs but links to other designers who have generously shared their patterns. If you have questions about how to knit a specific pattern, please contact the designer directly.
All links on this site are for informational purposes, but please note that some links are to affiliate sellers that pay me a small commission on purchases.
Free Patterns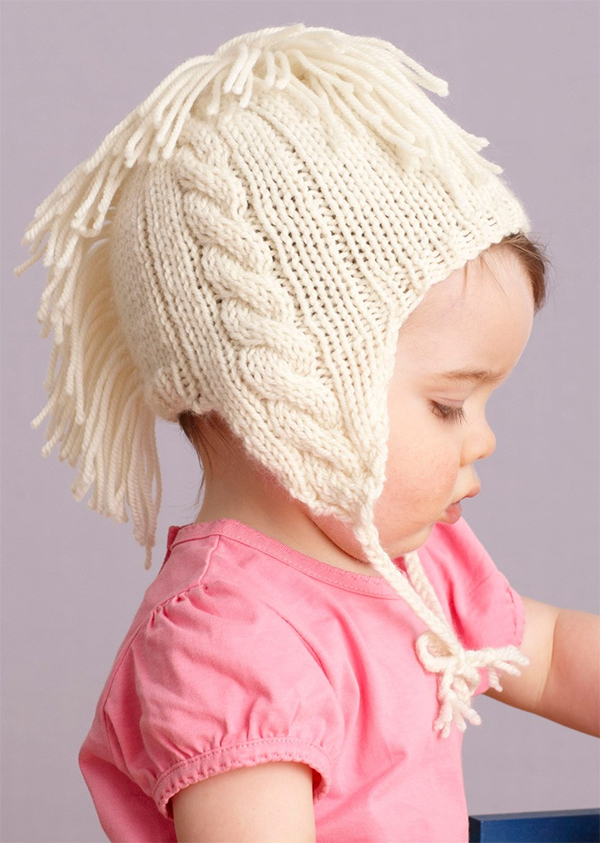 Cabled And Fringed Hat
Design features cable pattern that begins on earflap and continues onto the cap. Earflaps are worked flat and finsihed with braid ties. The remainder of hat is worked in the round. SIZE: 9-12 months (2-3 years, 4-5 years), Designed by Lion Brand Yarn. Aran weight yarn.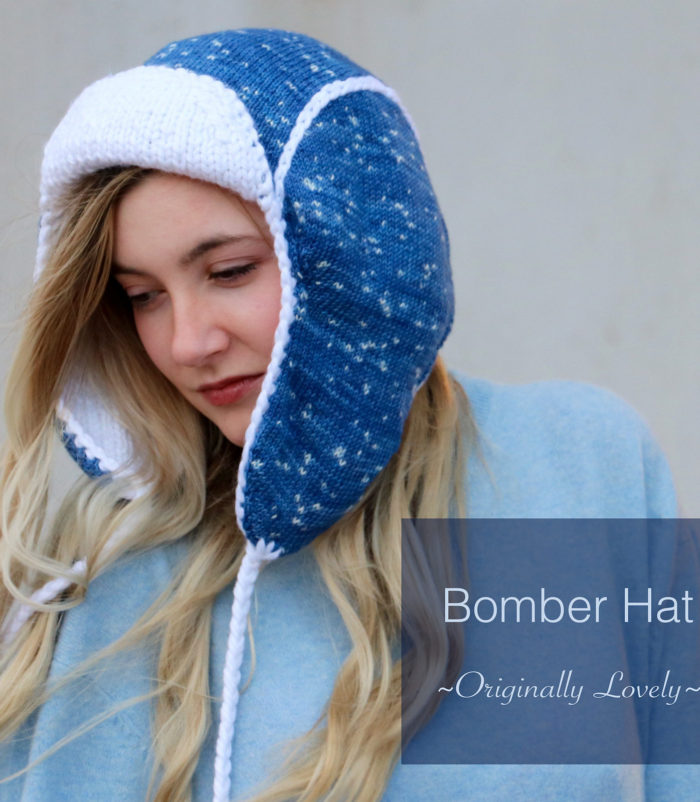 Bomber Hat
Cozy earflap hat with liner. Fingering weight yarn. Designed by Kaitlin Blasing for Originally Lovely.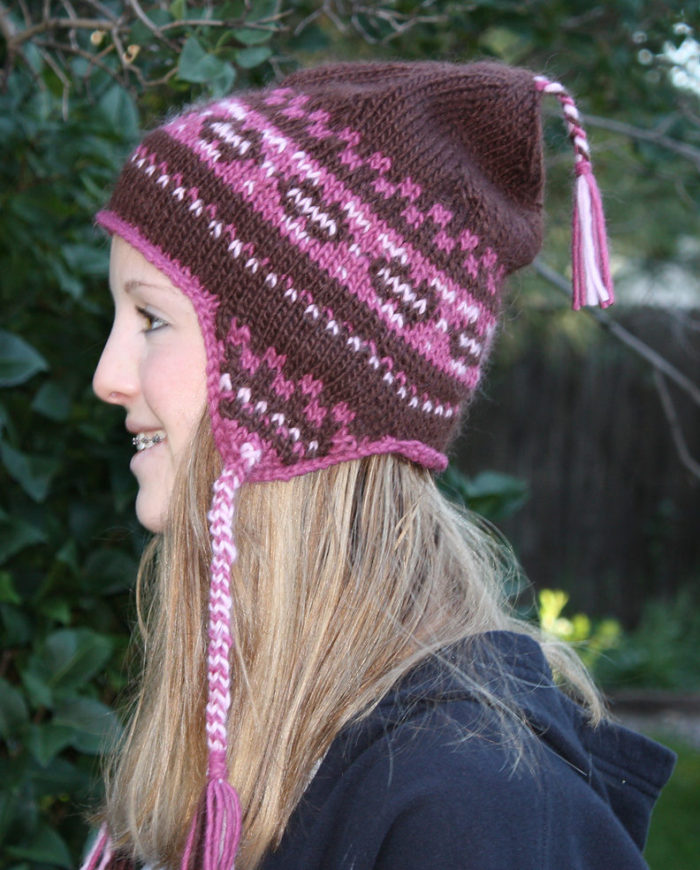 Ryan's Hat
Colorful Andean chullo style earflap hat designed by Pam Allen. One of the free patterns in the free ebook Make Knitted Hats: 10 Free Knitted Hat Patterns from Interweave. Pictured project by jamh who added some of the colorwork to the earflaps.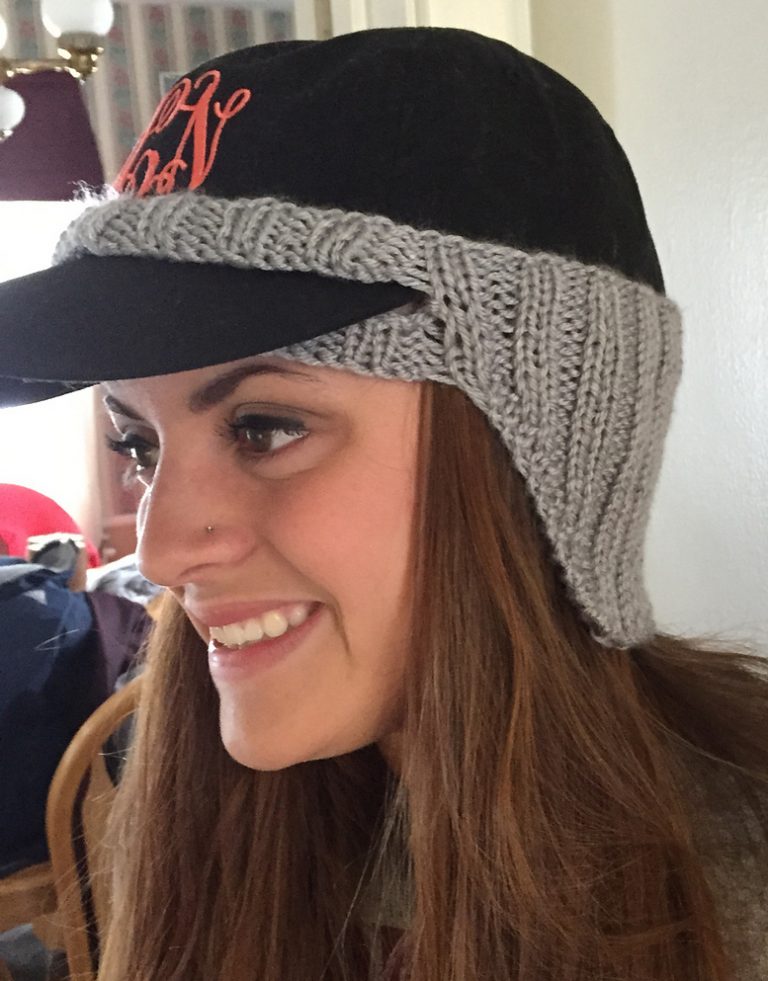 Ear Warmer for Baseball Hat
The brim of your baseball hat fits through the slit in Susan Snyder's ear warmer design to keep your ears warm when you're wearing your favorite hat. Other designers have adapted for riding helmets and driving caps.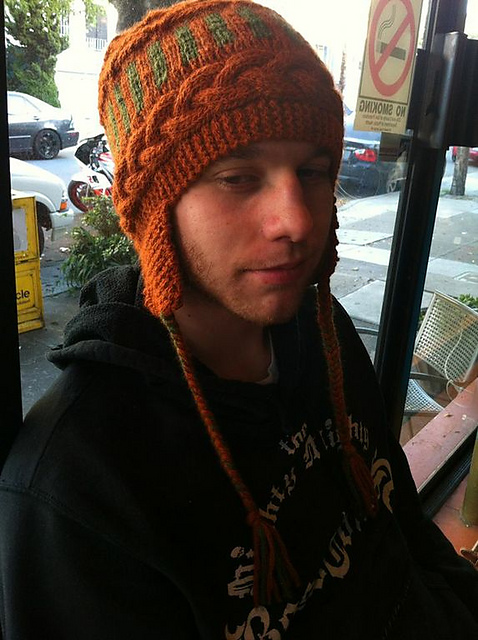 Rustic Sampler Hat
Pearl Morgan's hat features panels of cable, colorwork, and Bavarian twisted stitches, and is easily customizable.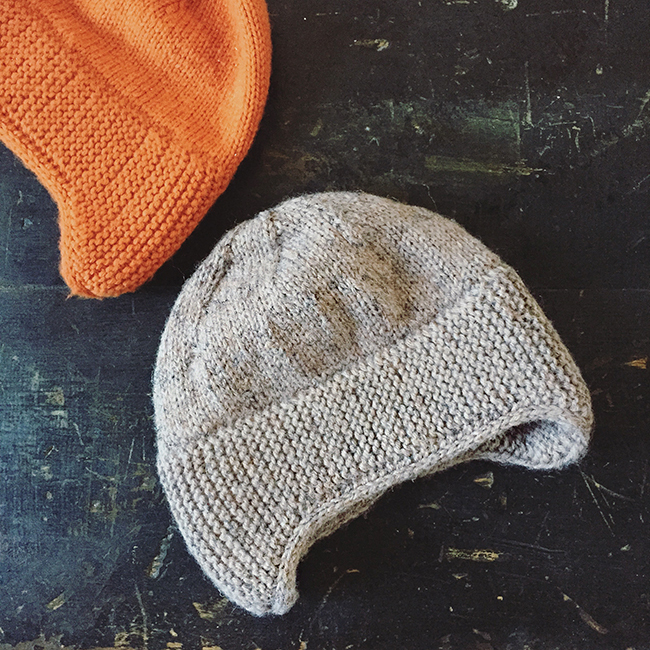 1898 Hat
Kristine Byrnes was inspired by a hat pictured in a magazine published around 1910. Headband is knit separately in garter stitch and then stitches picked up for the body. Pictured project by Fringe Association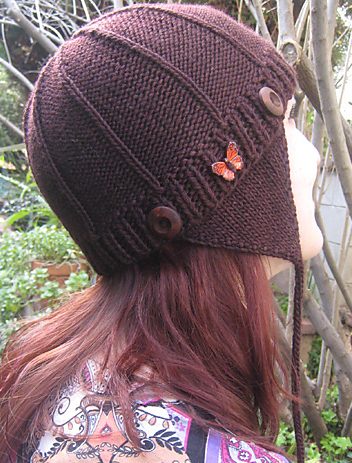 Monarch Lyon Hat
Veronica O'Neil's aviator style hat features ridges, ear flaps and button embellishments. Perfect for aeronauts in any age!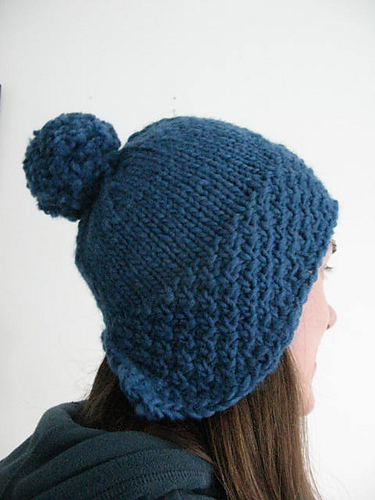 Lomond Hat
Littletheorem's hat is a quick knit in chunky yarn. The band is knit flat in moss stitch and then joined in the round for the body.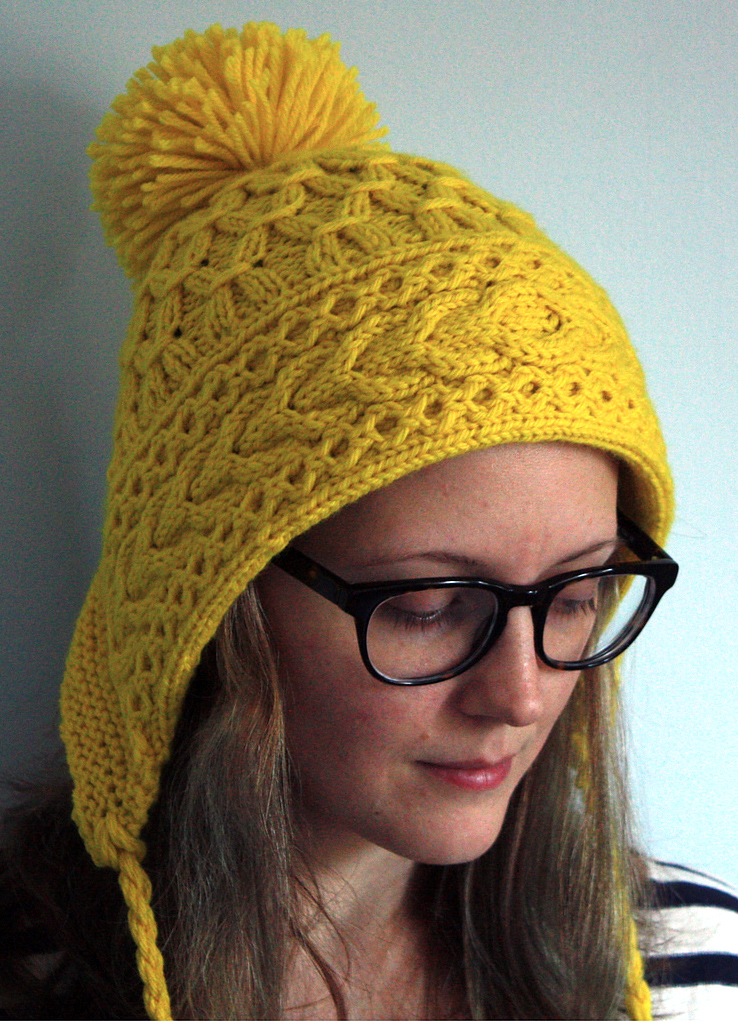 Cabled Ski Bonnet
Lacey Volk's Neon Ski Bonnet features and cabled band and smocked crown.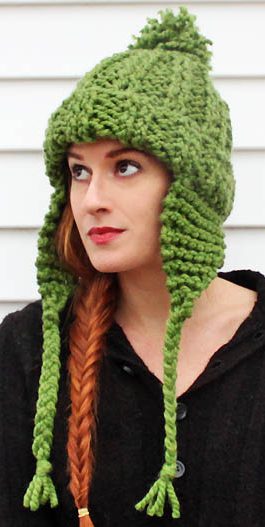 Super Bulky Earflap Hat
Gina Michele's ribbed hat features a rolled up brim, braids, and garter stitch earflaps.
More Free Patterns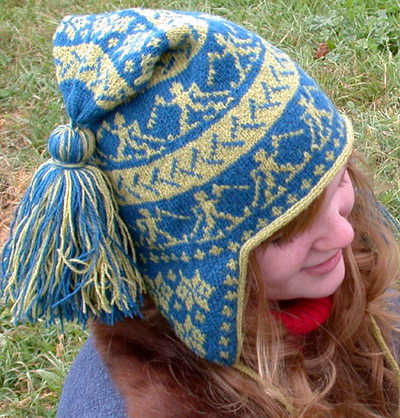 Cross Country Chullo
Anne Featonby's earflap hat is inspired by the Peruvian chullo but with the addition of skier motifs.

Baby Headphone Hat
Adorable baby hat features earflaps that look like headphones. Web pattern for size 12 months is free. More sizes and a printable pdf are available on Etsy. Designed by Cassie at Little Red Window.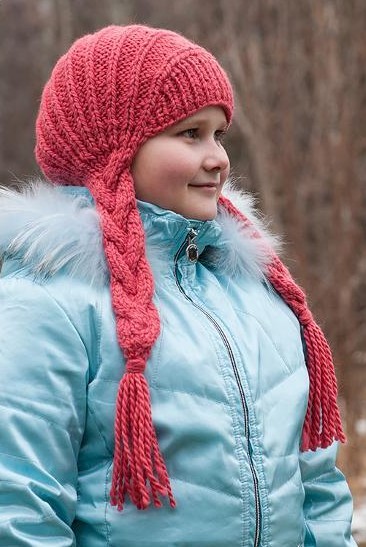 Braided Hat
Aet Terasmaa's hat is knit flat. Pattern comes with written instructions as well as charts and photo tutorial for adding the fringes.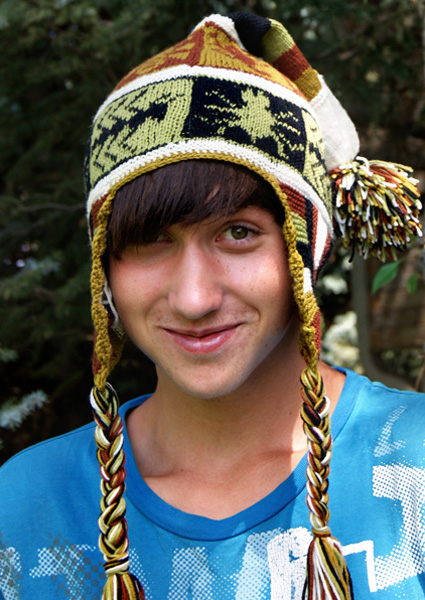 Creepy Critters Chullo
Donna Druchunas's earflap hat is is decorated with motifs of insects from the Andes. Sizes Child[Teen, Adult]

Matching Hearts Hat
Guzel Eaves's hat is designed for three sizes child, teen and adult. The heart-shaped earflaps are knit separately and sewn on.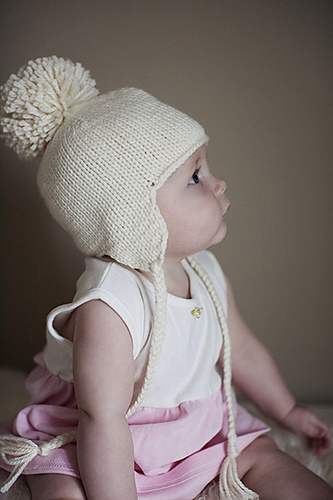 Child's Earflap Hat
Jane Richmond's hat is knit seamlessly from the top down and features braided ties and optional pompom. Sizes 0-6m(6-12m, 2-3yrs, 4-5yrs, 6-7yrs). Pictured project by Brandy Fortune

I Heart Cables Hat
Justyna Lorkowska's hat has optional earflaps with a small cable pattern. Sizes Infant [Toddler, Child]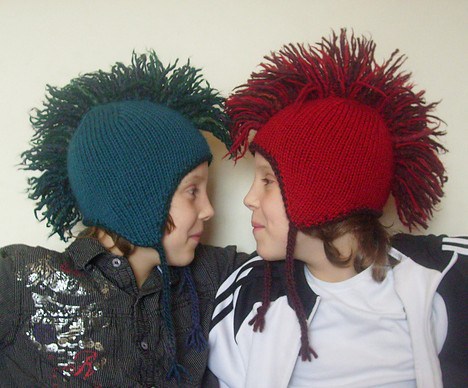 My Mohawk Hat
Jackie Jaquette designed this novel variation on the earflap hat with a mohawk made from unraveled strands of bulky yarn.
Jayne Cobb Hat
Dryope designed this Firefly-inspired earflap hat from the episode of "The message"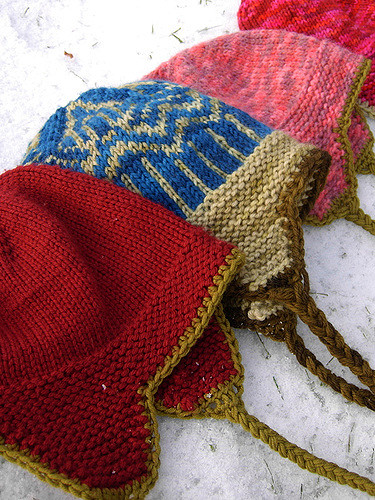 Thorpe Hat
Kirsten Kapur's easy earflap hat comes in two styles – solid and stranded colorwork. Fast knit in bulky yarn.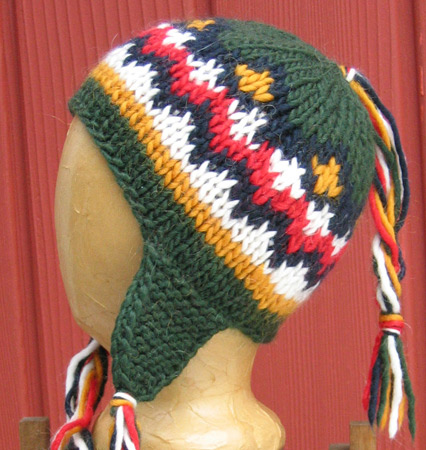 Ron's Animal Cracker Hat
Designed by Dale Hwang after the hat Ron wore in the Prisoner of Azkaban movie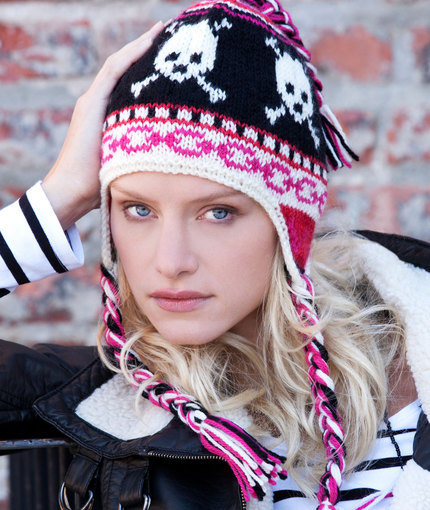 Ski Skulls
Scarlet Taylor designed this chullo style ski hat for Red Heart.
Patterns for Purchase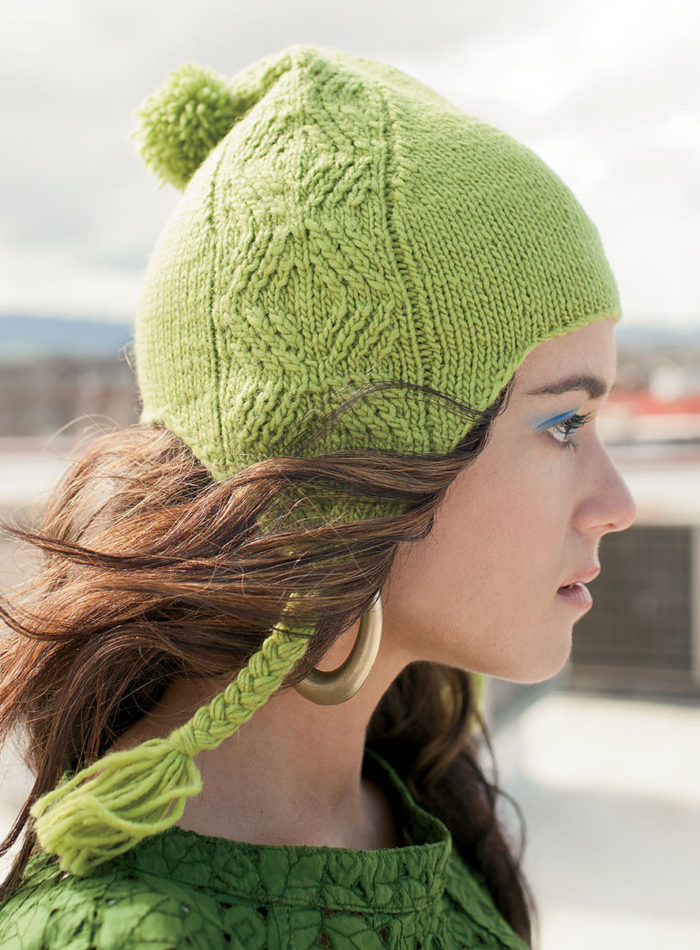 Forester Hat
Twisted stitches emphasize the earflap shaping as they wend their way up the sides of a hat to give the illusion of cables. Designed by Ashley Rao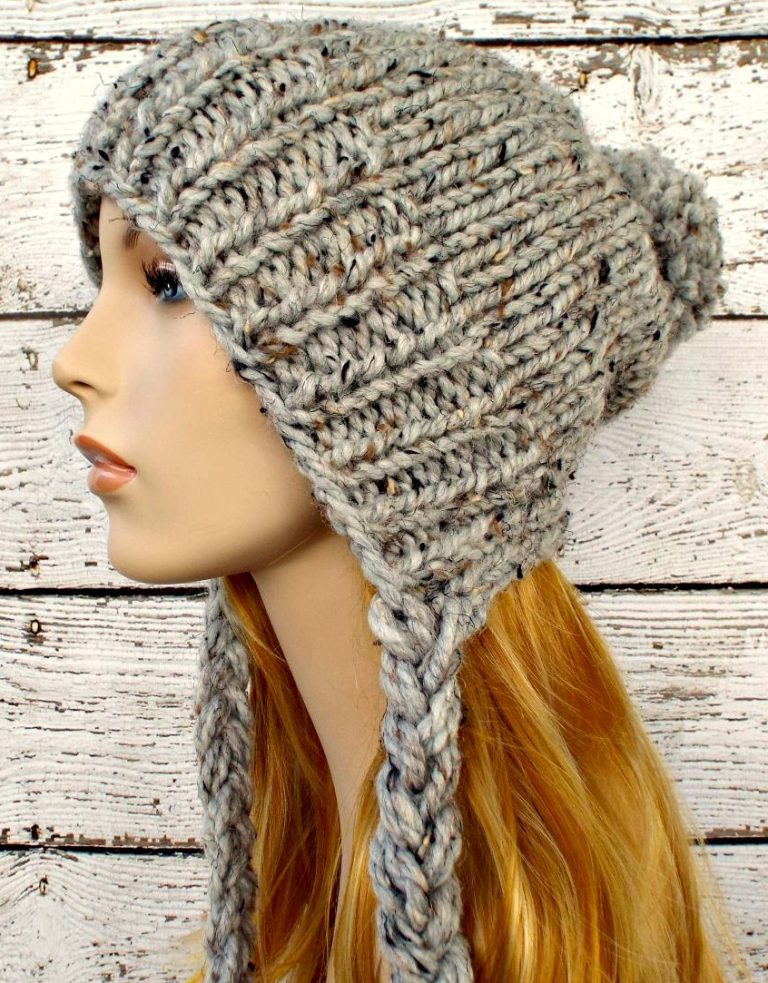 Charlotte Slouchy Earflap Hat
The Charlotte Beanie is a quick knit using only one skein of yarn and can easily be made in one evening. It's a cozy, slightly slouchy, split brim hat with long braided ties.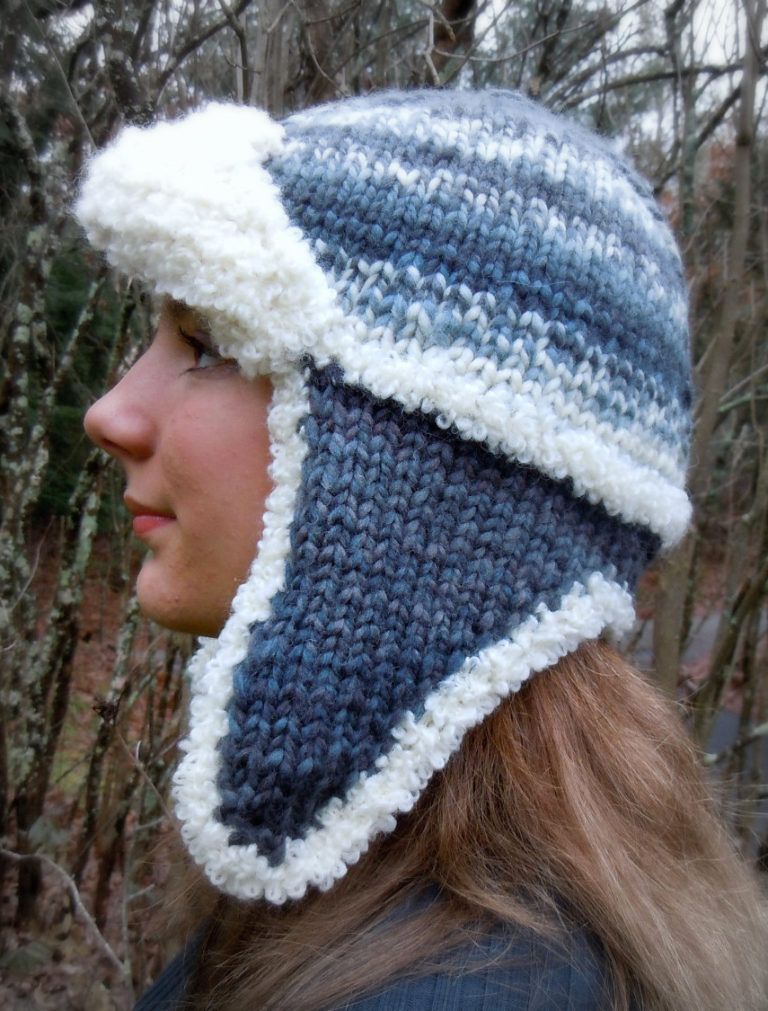 Samedan Hat
Cozy trapper hat is a quick knit in bulky yarn.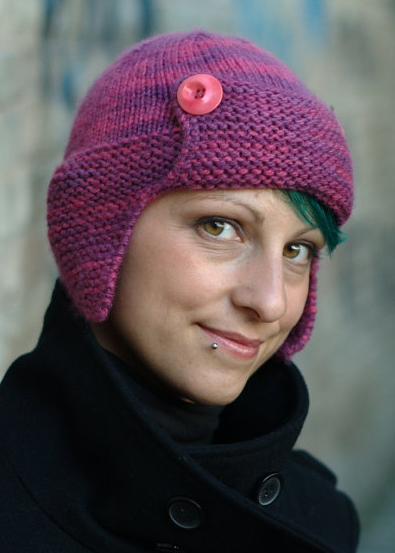 Karenin Aviator Hat
Garter stitch band and ear flaps are joined to stockinette crown. Sizes to fit child through adult: 16 (18, 20, 22, 24) in/ 40.75 (45.75, 51, 55.75, 61) cm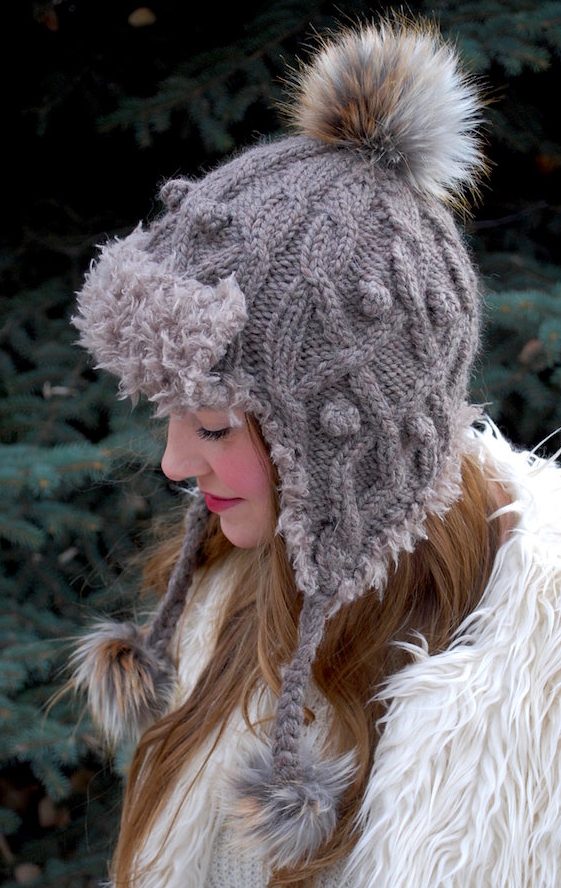 Wolfpup Hat
Fast knit in super bulky yarn. The fluffy lining of this cozy ear flap hat is knitted separately and popped inside with a simple whipstitch. The easy pompoms are made with fake fur. Full tutorial.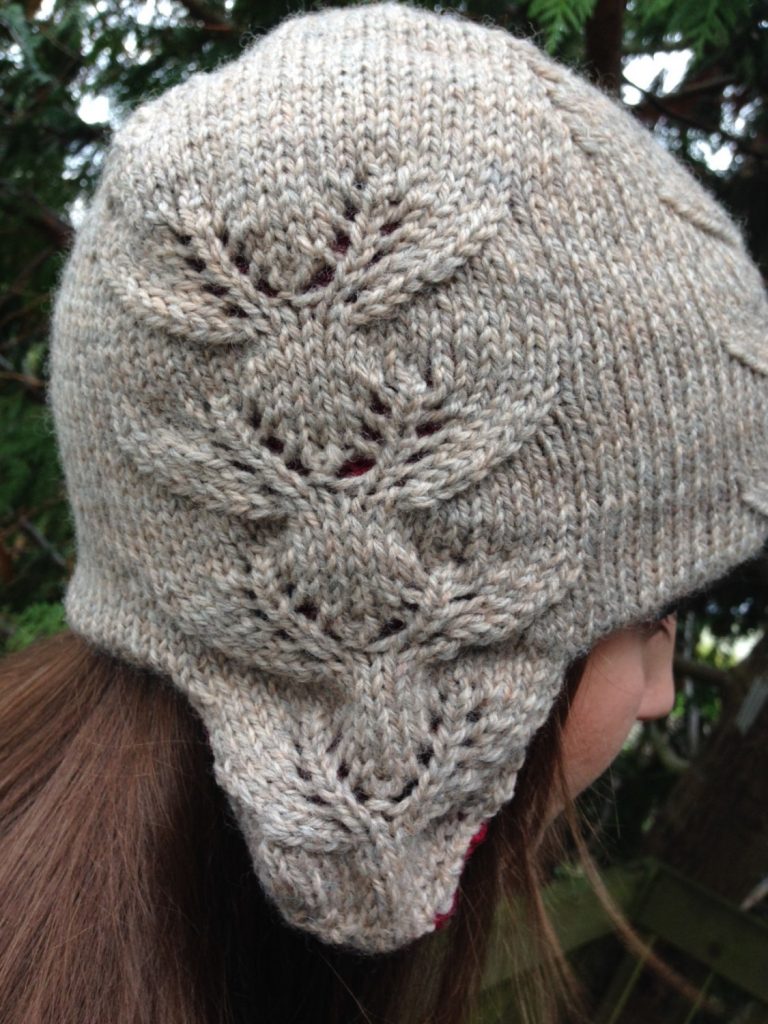 Eight Tiny Reindeer Hat
This creative earflap hat features a lacy pattern that looks like Santa's eight reindeer. Great for the holidays or all year one.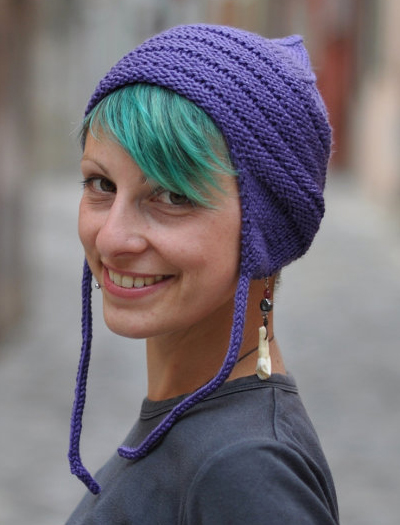 Buzzba Chullo Hat
Includes a full range of sizes to cover children and adults: Sizes: To fit size: 12 (14, 16, 18, 20, 22) in/ 30.5 (35.5, 41, 46, 51, 56) cm

Winterberry Earflap Hat
Knit with honey comb pattern for the central part of the hat, cables for earflaps, and aviator style brim. Sizes 1-3 years, 3-5 years, 6-10 years

Frosty Morning Hat, Cowl, and Mittens Set
Four sizes from toddler to child: 1-3 years, 3-5 years, 6-9 years and from 10 years