Easy Slipper Knitting Patterns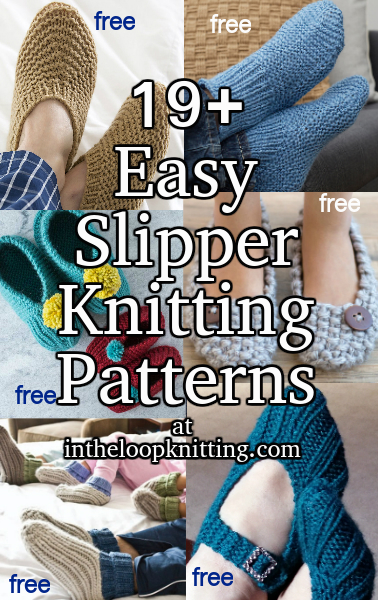 These slippers, slipper socks, and slipper boots have been rated easy by other knitters and their designers.
To get the knitting patterns, scroll down the page to the individual pattern you want and click on the link to that pattern.
These patterns are not my designs but links to other designers who have generously shared their patterns. If you have questions about how to knit a specific pattern, please contact the designer directly.
All links on this site are for informational purposes, but please note that some links are to affiliate sellers that pay me a small commission on purchases.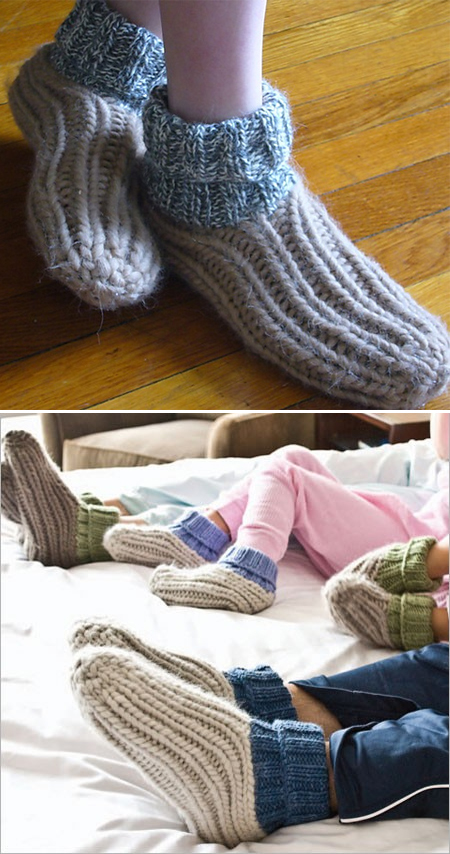 Ribby Slippers
These slippers for the whole family feature ribbing on the slipper and and ribbed cuffs. Sizes toddler (child, small woman, large woman, man). Rated very easy and easy by Ravelrers. Designed by Cathy Carron. There are 3 ways to get the pattern: it's in 2 free ebooks from Interweave –  7 Free Easy Knitting Patterns or 7 Free Knitted Accessories Patterns. Or it's available as part of the for purchase ebook Lazy Weekend Slipper Patterns
[widget id="black-studio-tinymce-8″]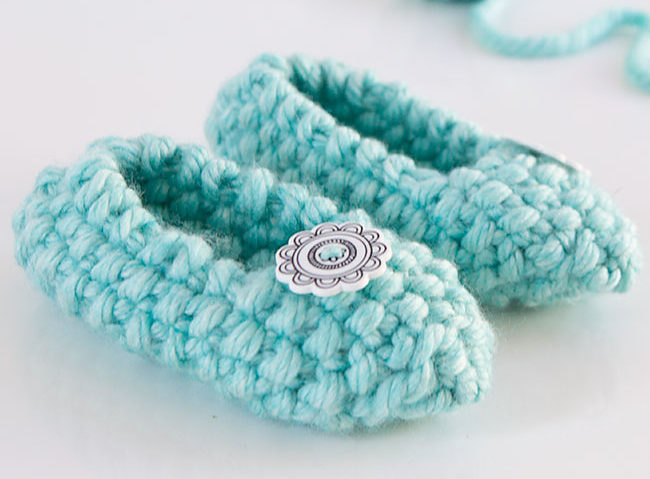 Seed Stitch Slippers
Quick slippers pattern for super bulky yarn. Rated very easy by Ravelrers. Large Youth/Women's Small (Women's Med, Women's Lg). Designed by by Wendy Bernard who teaches the class. Pattern and instructional video class available for free with a free trial at Creativebug OR purchase pattern and class individually.
Two options to get the pattern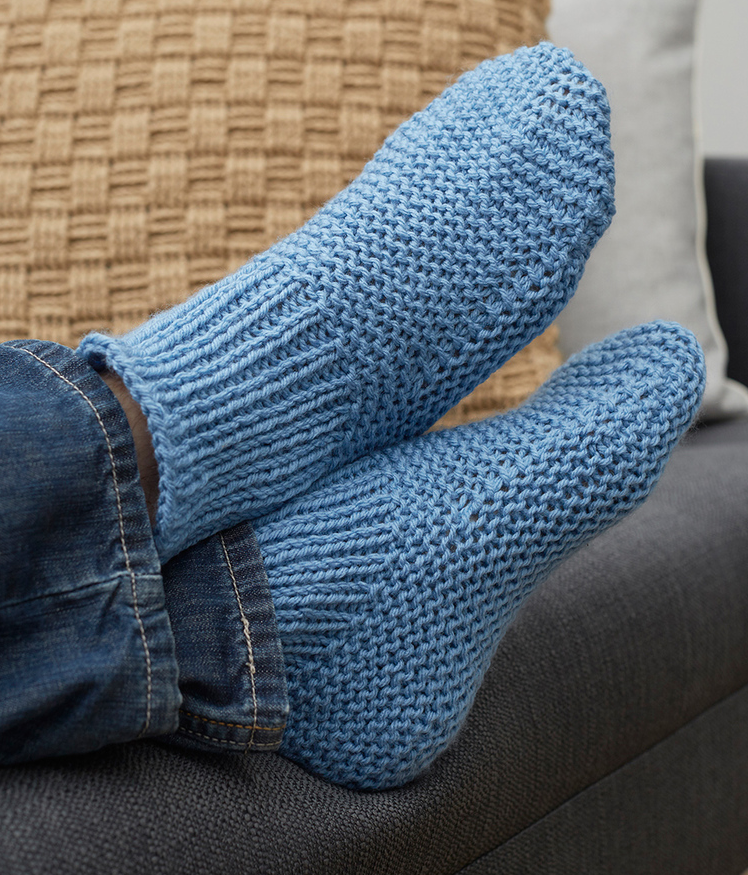 Time-Off Slippers
These easy cuffed slipper socks are knit flat and seamed. 4 sizes – Men's 10, 11, 12, 14. Rated easy by Red Heart. Designed by Christine Marie Chen

Desert Boots Slippers
These easy slippers are are knit flat on straight needles. Shared by Elise Brand from a pattern by her aunt. Rated very easy by Ravelrers. Pictured project by flyingcat


Easy Tesha Slippers
These easy slippers are knit flat for the upper slipper and then joined to knit the toe in the round. The increases create eyelets that are perfect for ribbon lacing. Designed by Torunn Elise Haugen. Available in Norwegian and English. Rated easy by Ravelrers


Mystery Slippers
These easy slippers feature a buttoned cuff and are knit flat and then seamed. Rated very easy by most Ravelrers. Great for multi-colored yarn! Designed by Terry Morris. Pictured projects by ekardk and ilanah

Easy Peasy Slippers
These slippers are worked in a long strip that folds over the top of the foot. The cast-on makes the cuff edge, the back of the heel is seamed closed, and the stitches are joined at the center of the sole with a three-needle bind-off. Two sizes. Rated very easy or easy by most Ravelrers. Designed by Lisa Shroyer. Pictured project by CindyO

Manitoba Slippers
These slippers are worked flat and feature foldback cuffs and short-row heels. Sizes to fit men's U.S. shoe sizes 7-9 (10-12, 13+) Rated easy by most Ravelrers. Designed by Amy Polcyn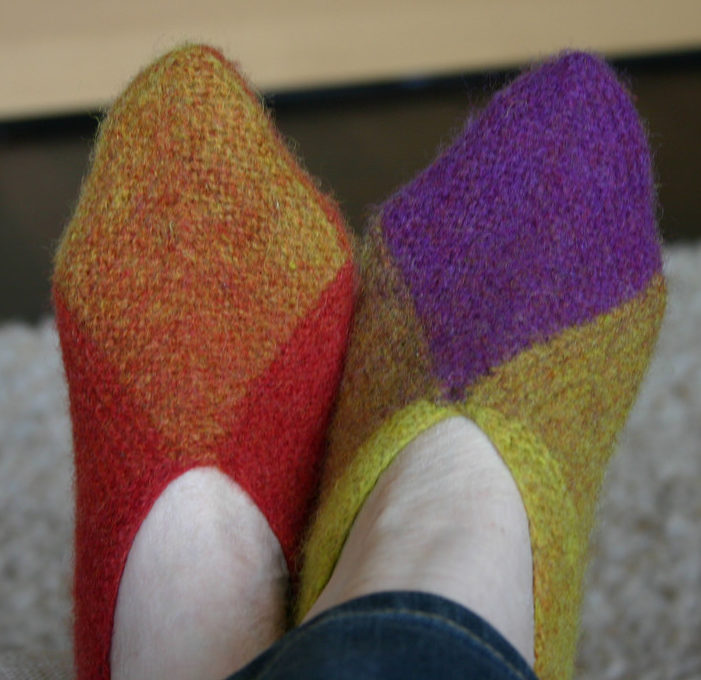 Easy Square Slippers
These comfy slippers begin with two squares joined along two sides to form the closed toe. Additional squares are added to this pouch to form the sides, sole, heel, and optional ankle. Rated easy by most Ravelrers. Designed by Vivian Høxbro. Pictured projects by Annika. Available in Knit To Be Square eBook or Interweave Knits Holiday Gifts, 2008

Two Hour Toe Up Slippers
The slippers in this pattern are knit from the toe up using bulky weight yarn or worsted yarn held double. It takes approximately 2 hours to knit a pair. Rated easy or very easy by most Ravelrers.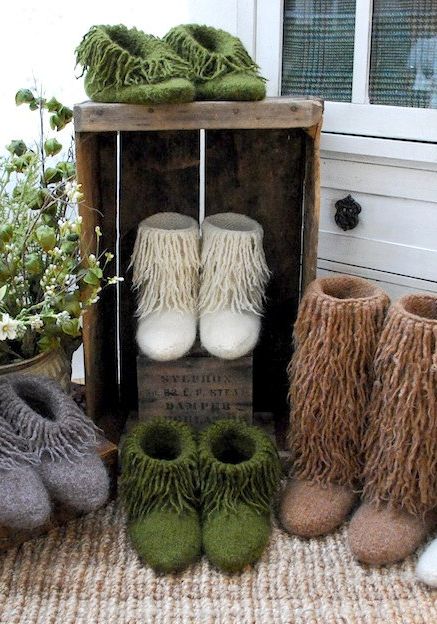 Moonkoosa Boots
Felted fringy kicks in mini, short, mid and tall styles. Adult and child sizes. Rated easy by a majority of Ravelrers
Terry Matz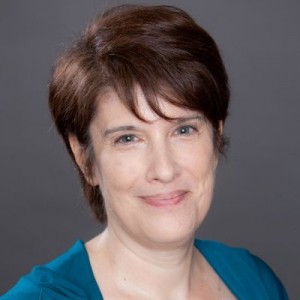 Terry is a knitting late-bloomer, learning to knit as an adult from Internet tutorials, because she wanted a craft that was useful, fun, and portable. Knitting hats for cancer patients inspired her to design her own patterns—available for free at her blog, intheloopknitting.com. Terry met her husband Ken at a science fiction convention and moved to the Kansas City area to be with him more than 30 years ago. Terry supports her yarn stash by creating websites and other digital media. Terry firmly believes in Knitting in Public—it's a great conversation starter!