Knitting patterns for boot cuffs or toppers to add a touch of style and warmth under or over boots without the bulk of socks. Great for quick gifts!. Most patterns for free.
To get the knitting patterns, scroll down the page to the individual pattern you want and click on the link to that pattern.
These patterns are not my designs but links to other designers who have generously shared their patterns. If you have questions about how to knit a specific pattern, please contact the designer directly.
All links on this site are for informational purposes, but please note that some links are to affiliate sellers that pay me a small commission on purchases.
Free Patterns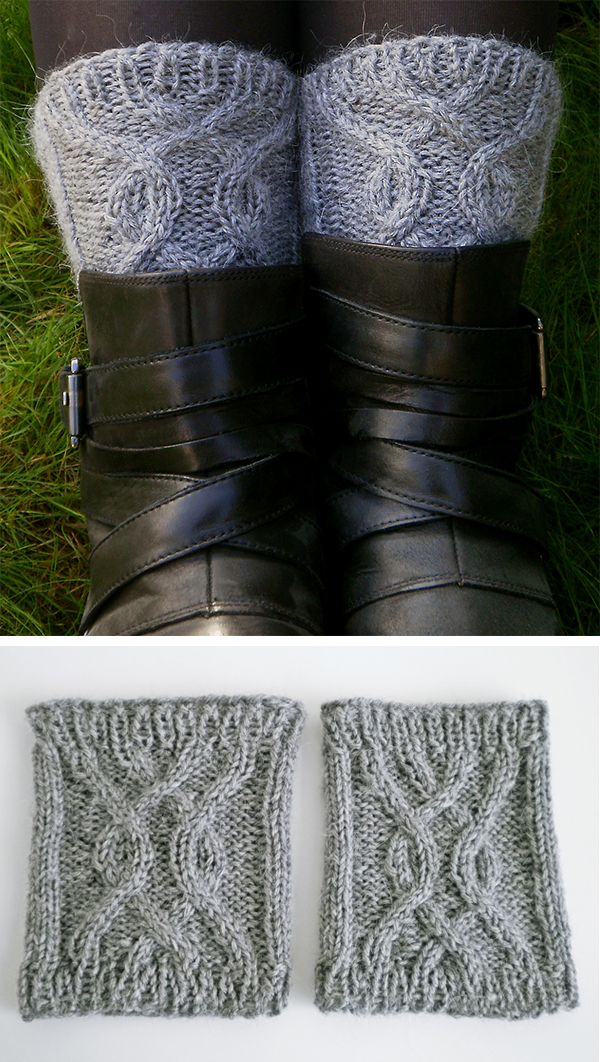 Knotted Boot Cuffs
Boot toppers with cable design in the center and ribbing on either end to ensure a snug fit. The cuffs can be made in several different sizes so that they can be worn with ankle or knee high boots. Sizes 8 1/2",10", 11 1/2",13", 14 1/2". Designed by Catherine Keaney. DK weight yarn.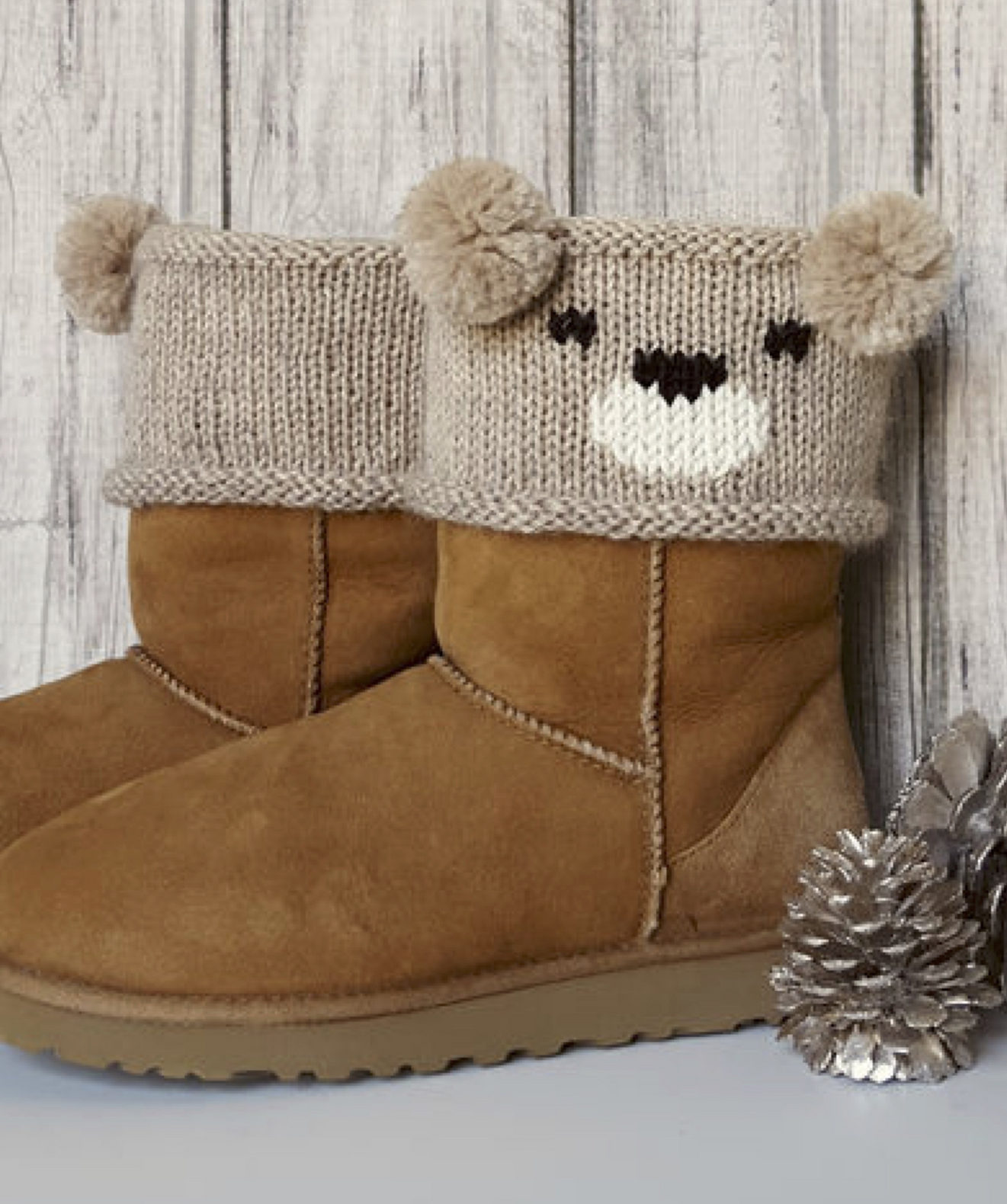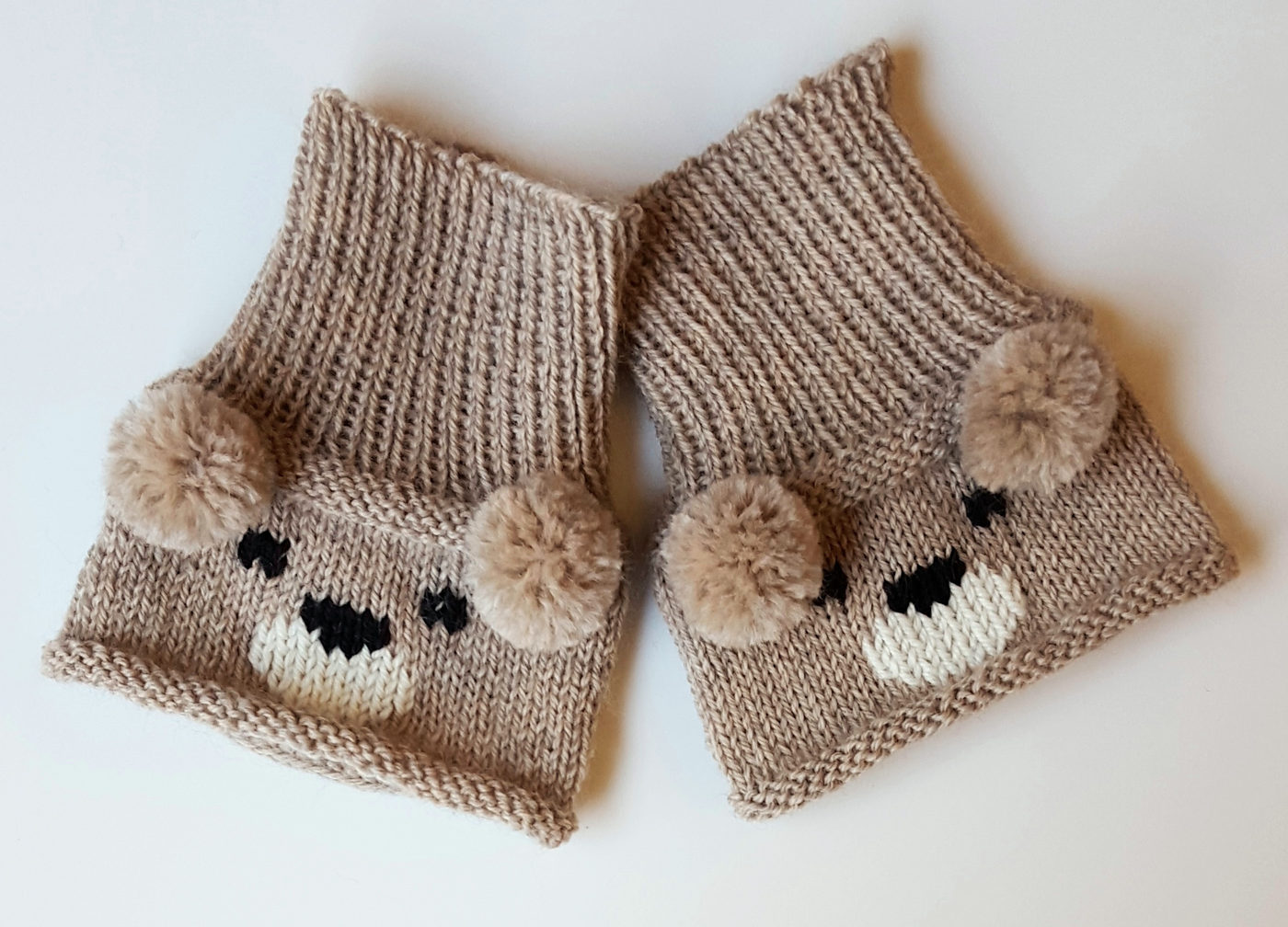 Teddy Bear Boot Toppers
A colorwork bear face and pom pom ears create an adorable boot cuff designed by Alexandra Davidoff. Teddy Bear pattern is free. Koala and Panda boot topper patterns are available at Annie's.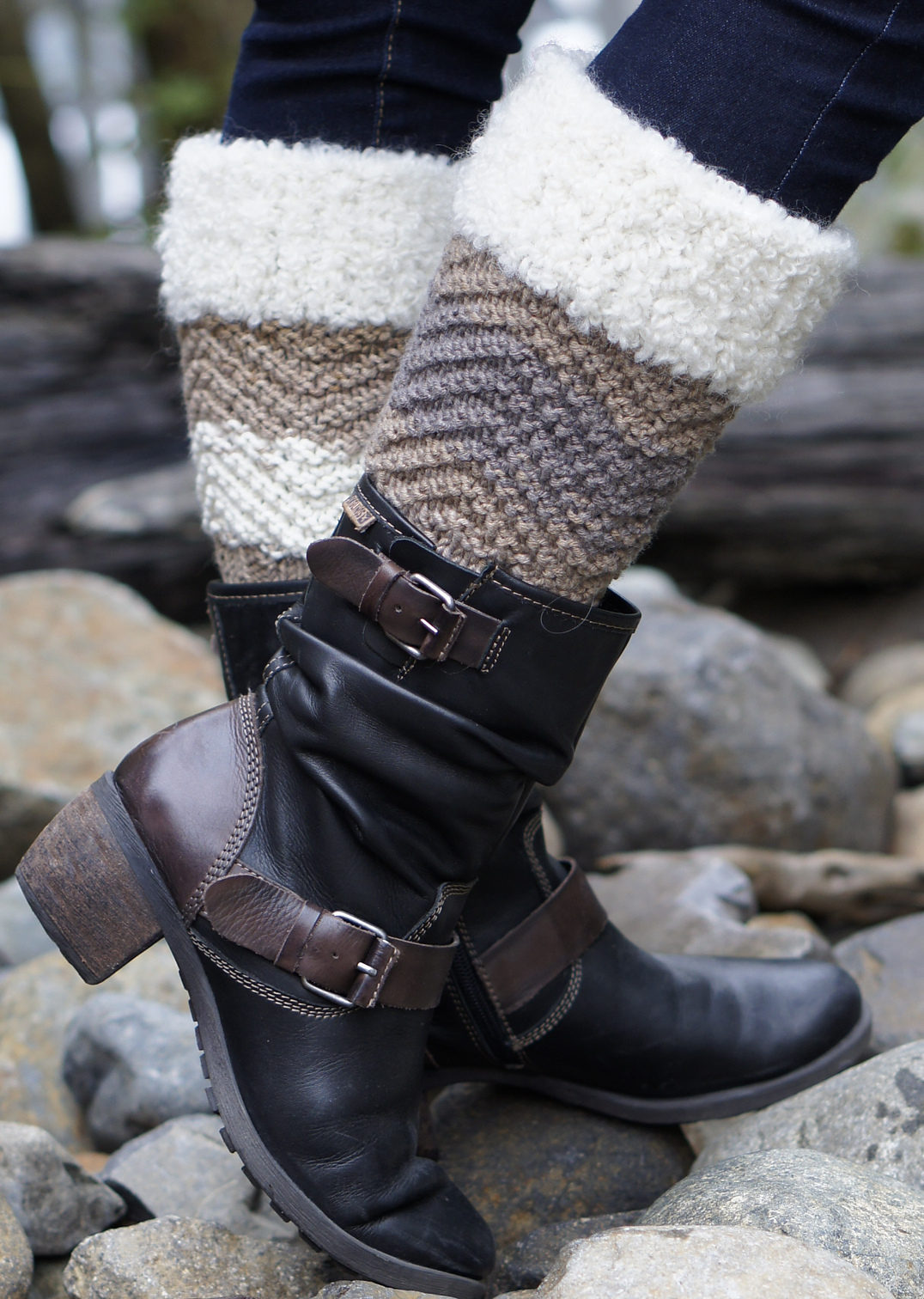 Baa Baa Boot Cuffs
Boot toppers knit in 4-row repeat chevron zigzag with boucle yarn cuff trim. Designed by Betsy Reed for Skacel. Great with multi-color yarn.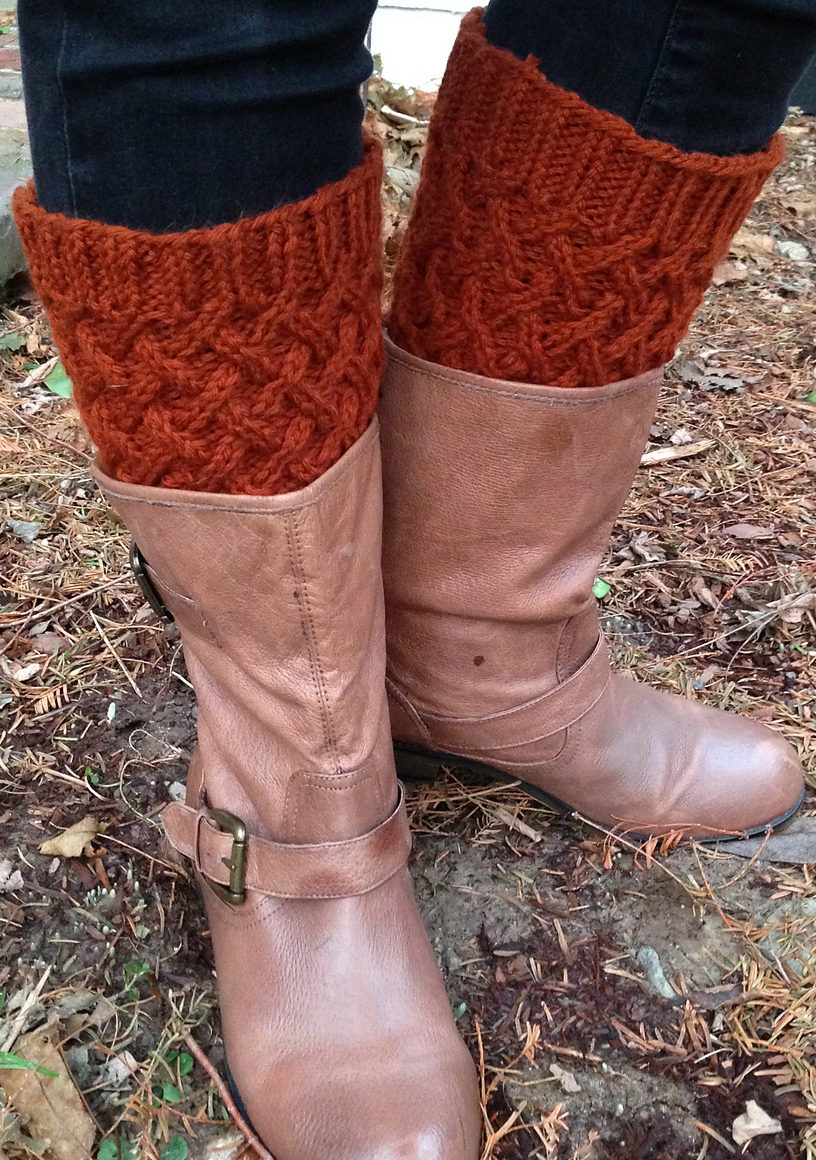 Cabled Boot Toppers
These boot cuffs feature an all-over cable pattern framed by ribbing for easy fit. Designed by Anna Templer. Pictured project by Witchyvet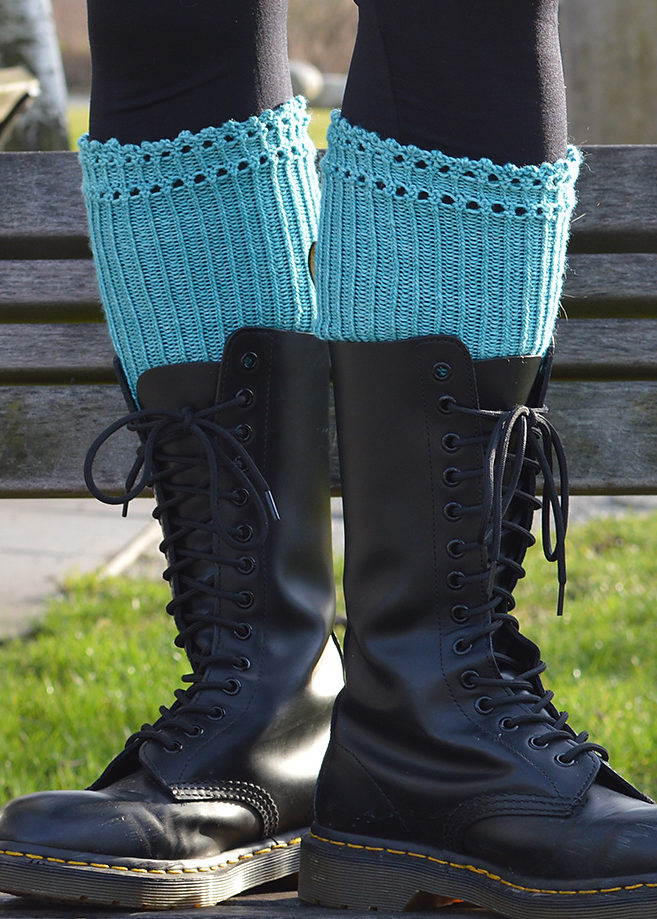 East Van Doc Toppers
Add a splash of color and lace to your boots with these boot cuffs or leg warmers. Designed by Grace Verhagen who used less than one skein of yarn.
2-in-1 Boot Cuffs With Buttons And Lace
Wear the elegant picot edged boot toppers alone or dress them up by buttoning on the cables and lace overlay. Designed by Mari-Liis Hirv.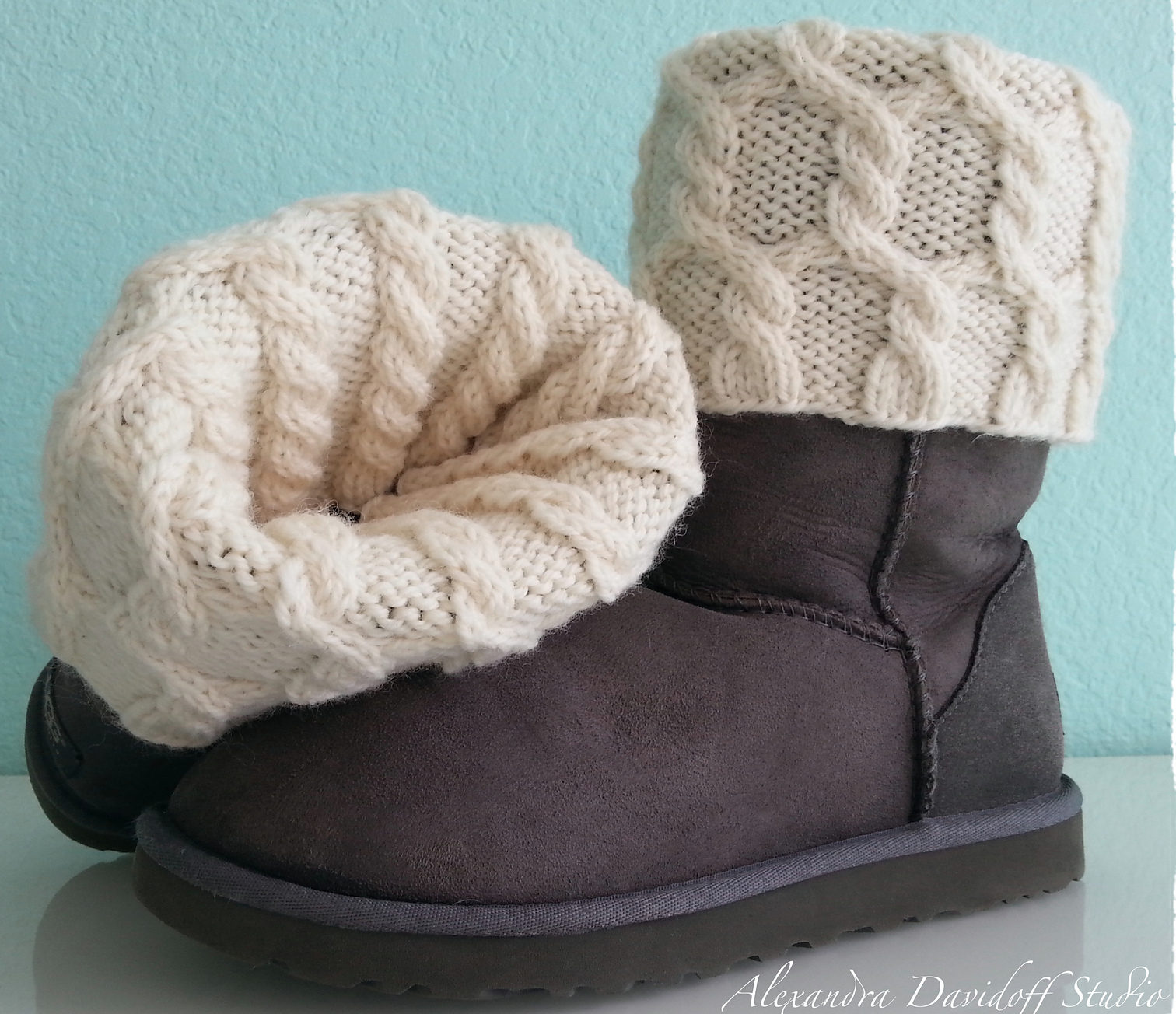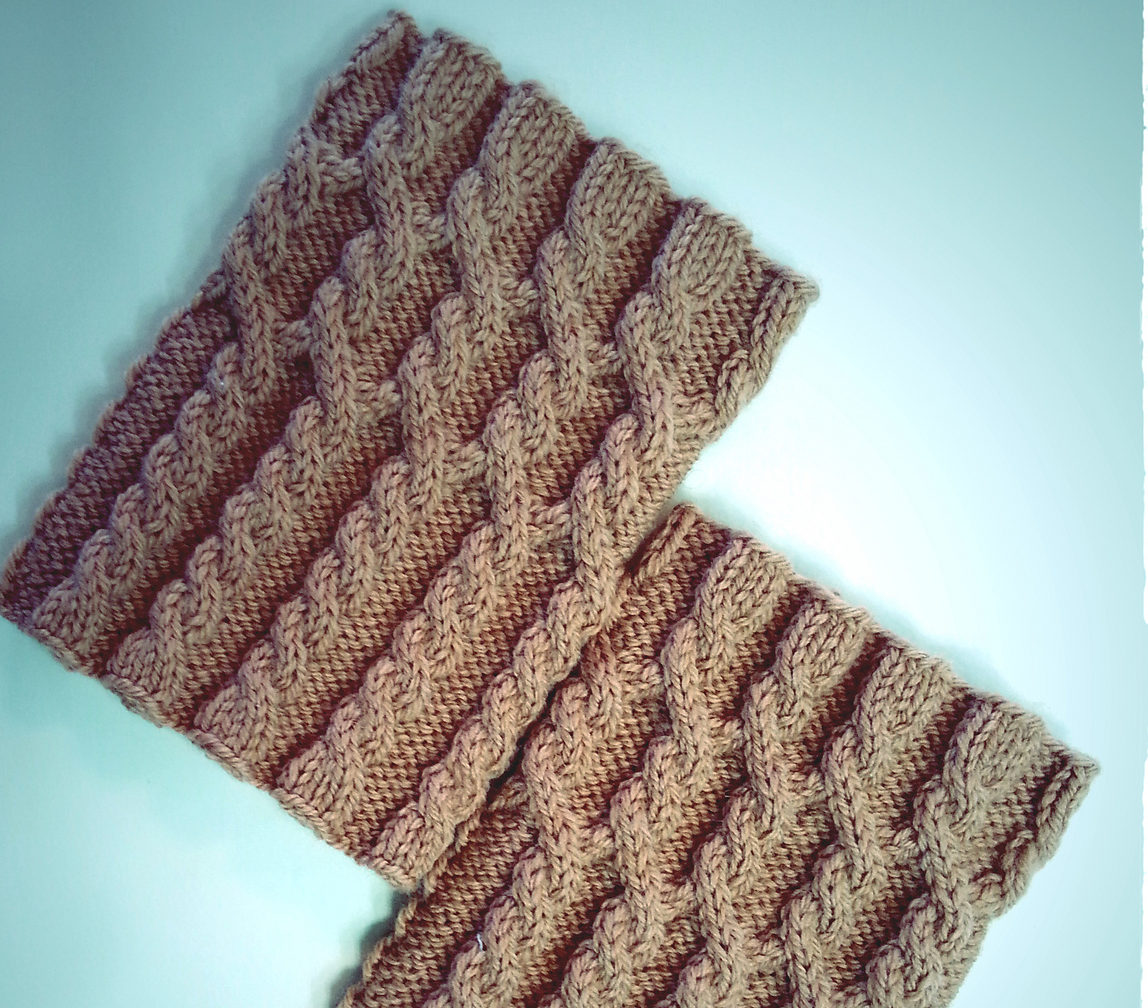 UGG HUG Boot Toppers
Cabled boot cuffs designed by Alexandra Davidoff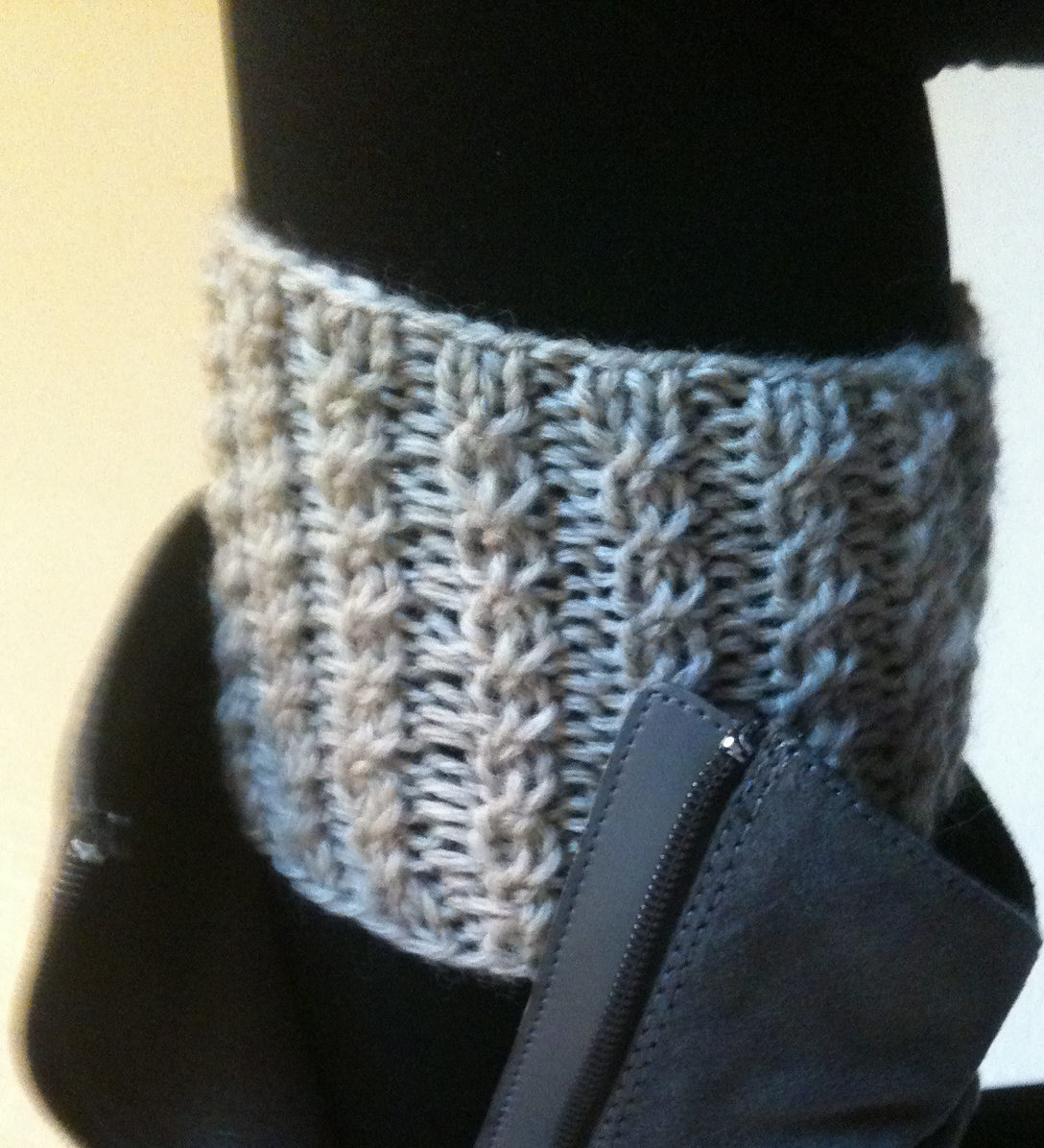 Rebekah's Boot Cuffs
Easy boot toppers knit in a 3 row repeat twisted stitch pattern. 2 sizes. Rated very easy by Ravelrers. Designed by haveyoumetmycats.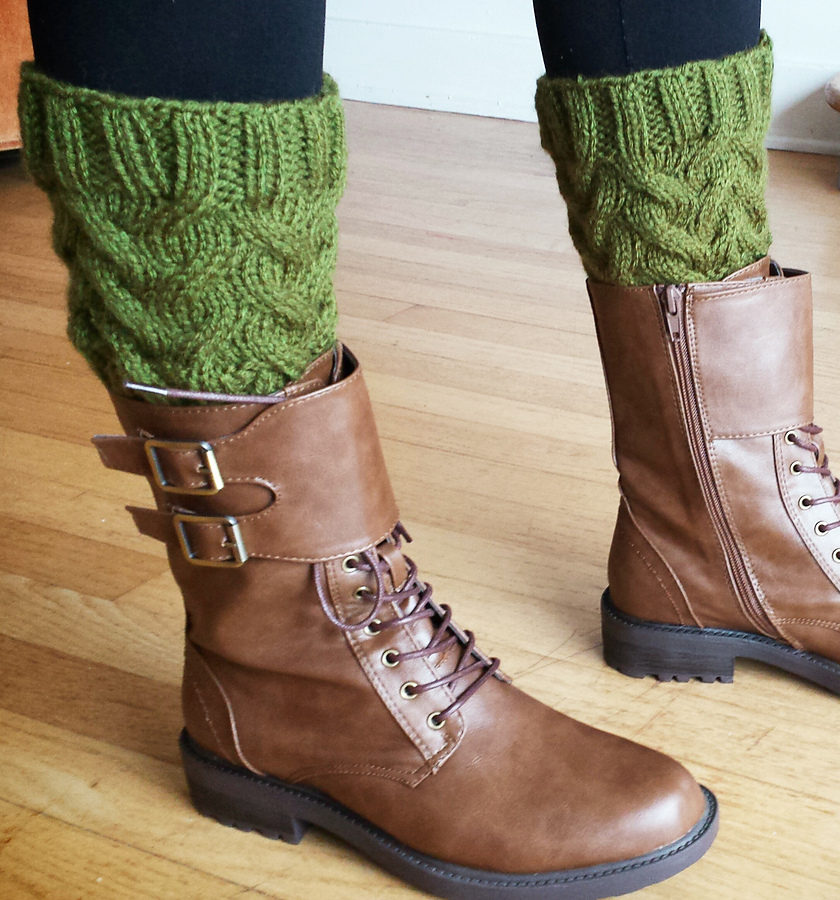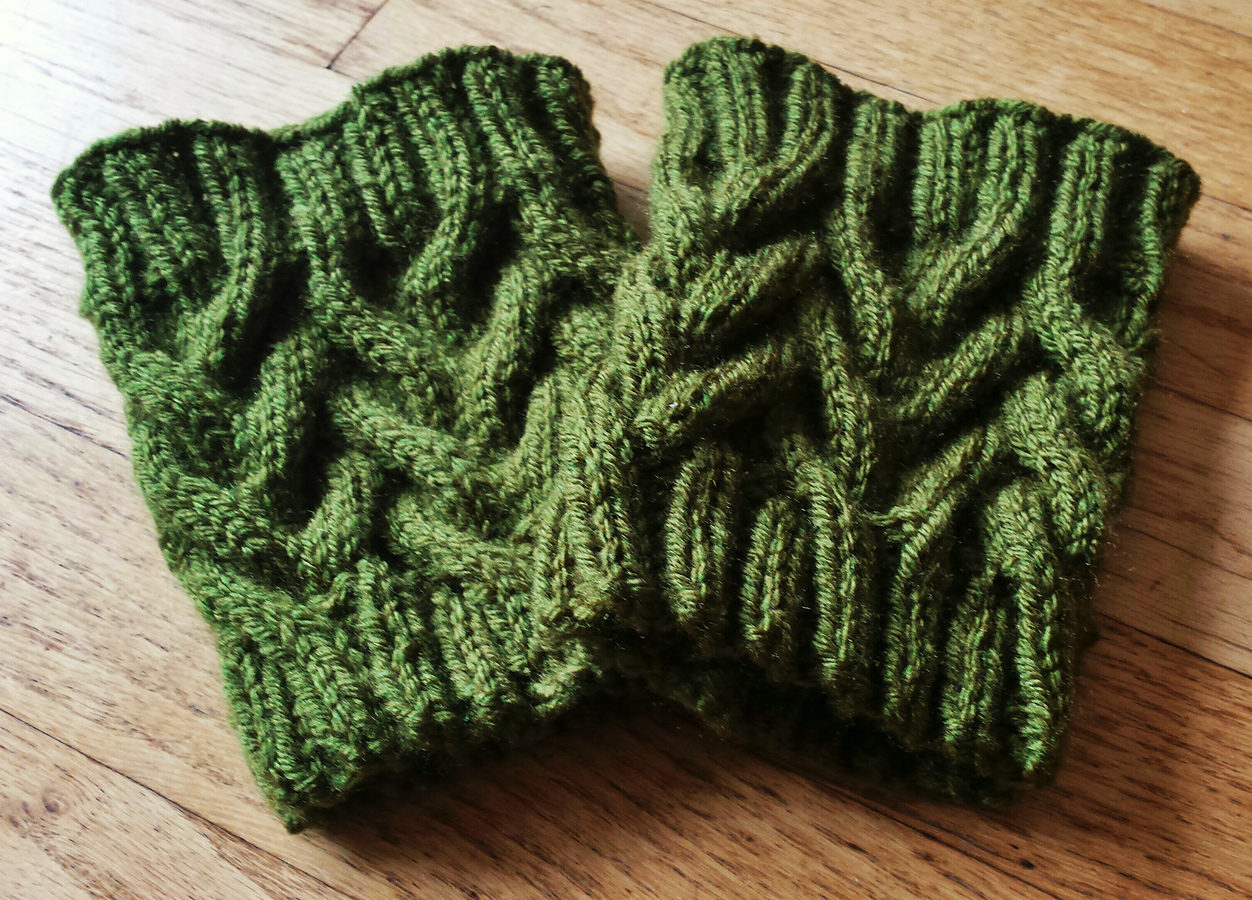 Up on Top Boot Cuffs
These cuffs feature an easy to remember cable pattern and can be knit in the round or flat. Note: The cuff cables look different when you knit them because they aren't stretched out as they are on your legs. 164 – 219 yards (150 – 200 m) of yarn. Designed by bruggadung!. Pictured projects by kmac108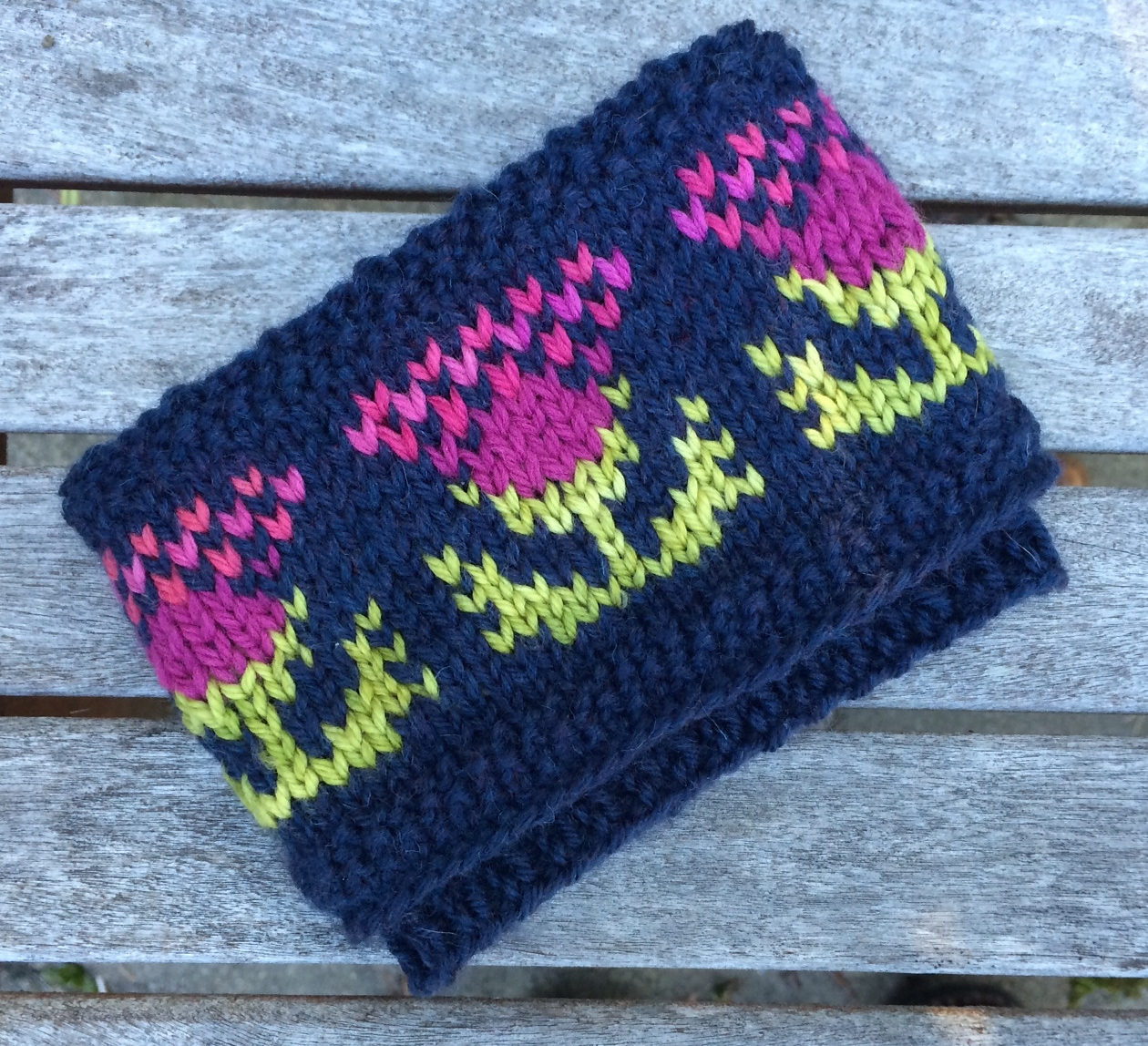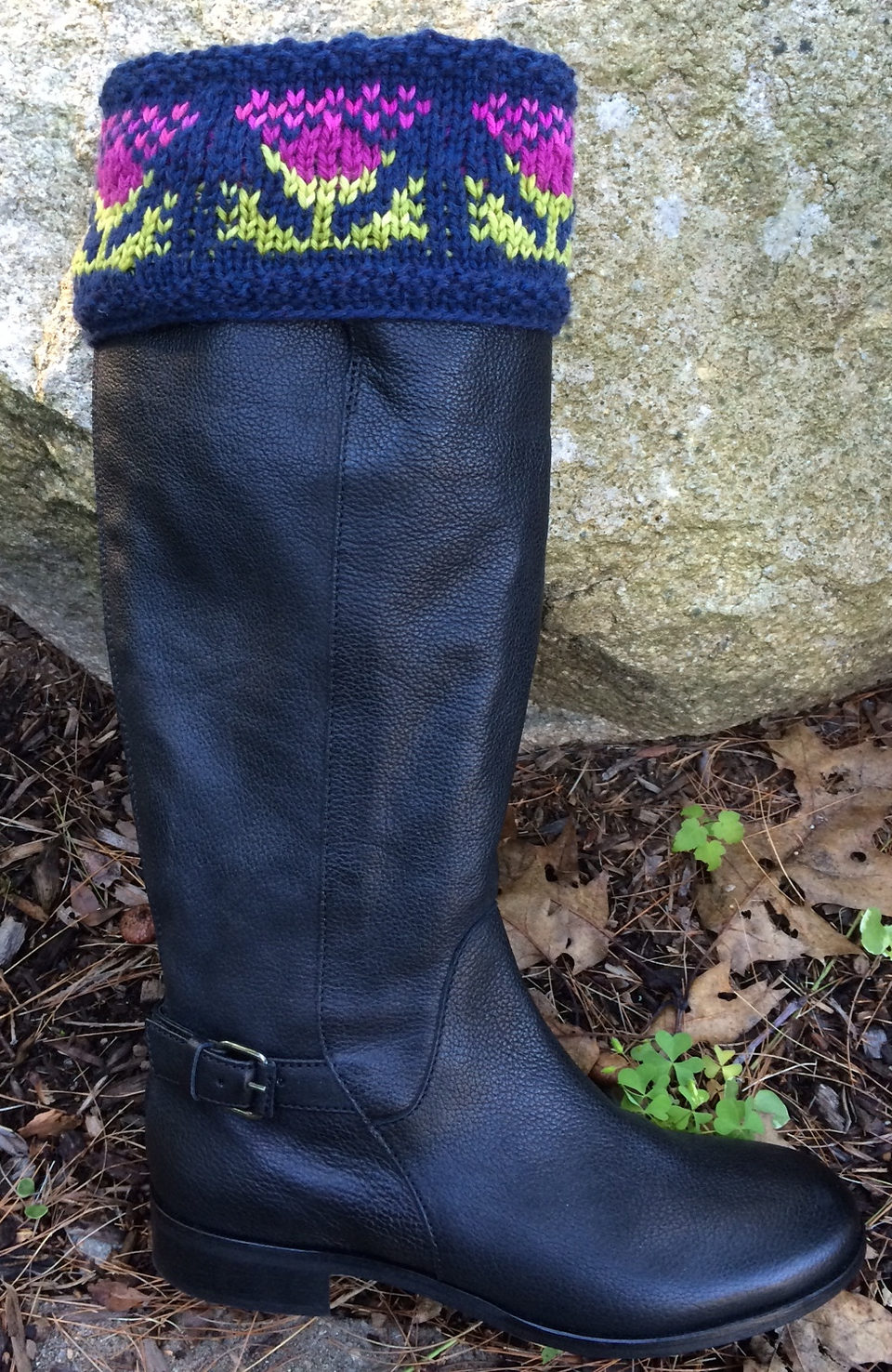 Muir Glenn Thistle Boot Toppers
Boot cuffs with stranded colorwork design. 3 sizes, Small, Medium (shown) and Large. Designed by Lisa McFetridge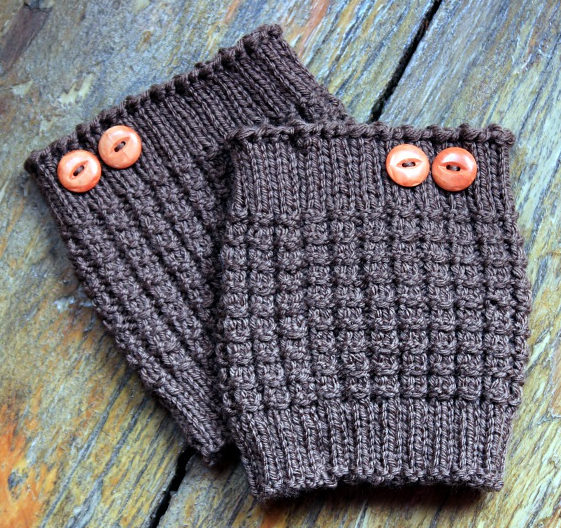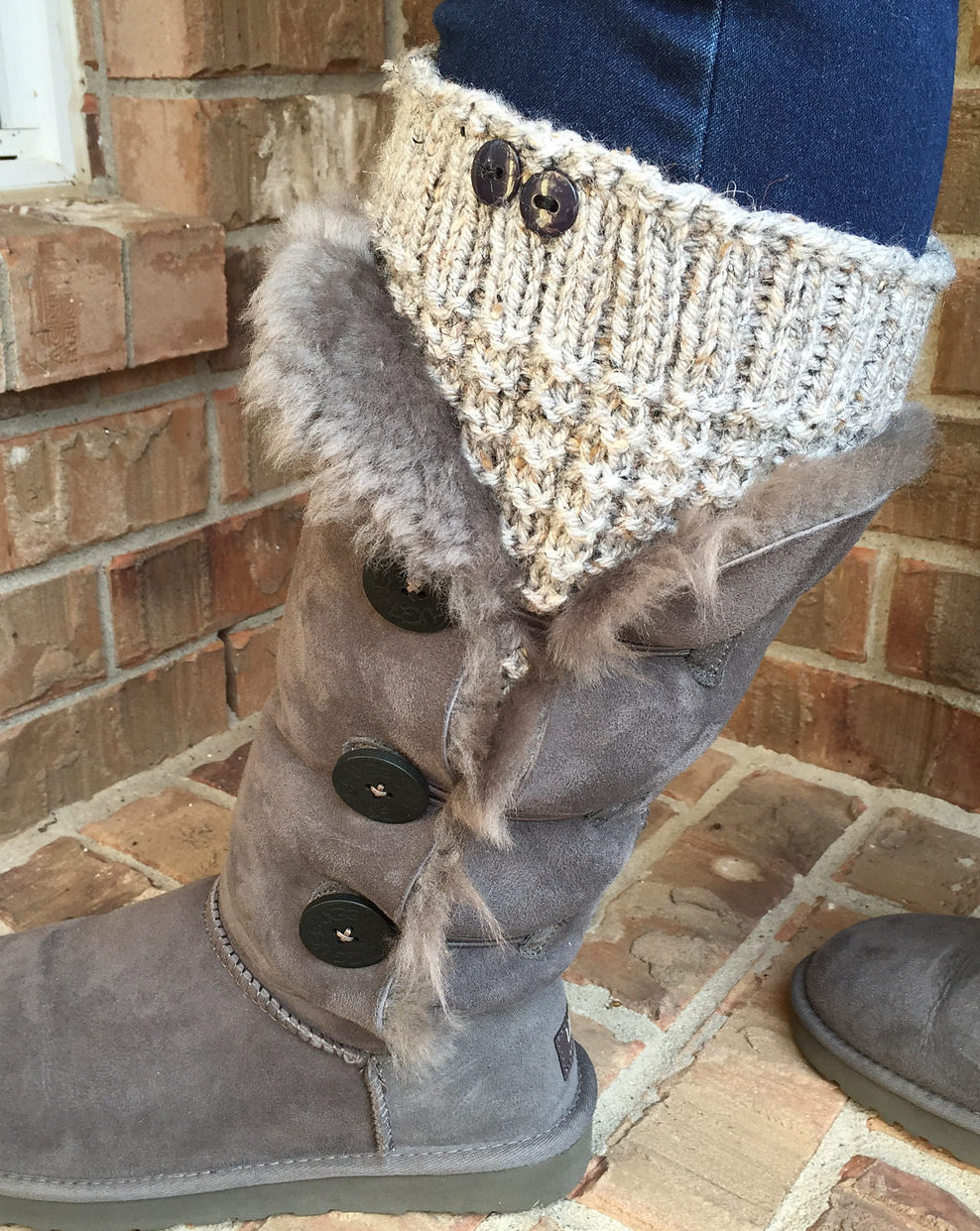 Thermal Boot Cuffs
Easy boot toppers knit in a 3 row repeat waffle stitch. Rated very easy by Ravelrers. Designed by Julie Tarsha. Pictured project by FloralEnvy
Double Kick Boot Cuffs
Two in one boot toppers features farrow rib on one end and seed stitch on the other, with stockinette between the two. Change your style just by turning the cuff around. You can also knit different colors at the different ends. Quick knit in super bulky yarn. Designed by Kim Gourieux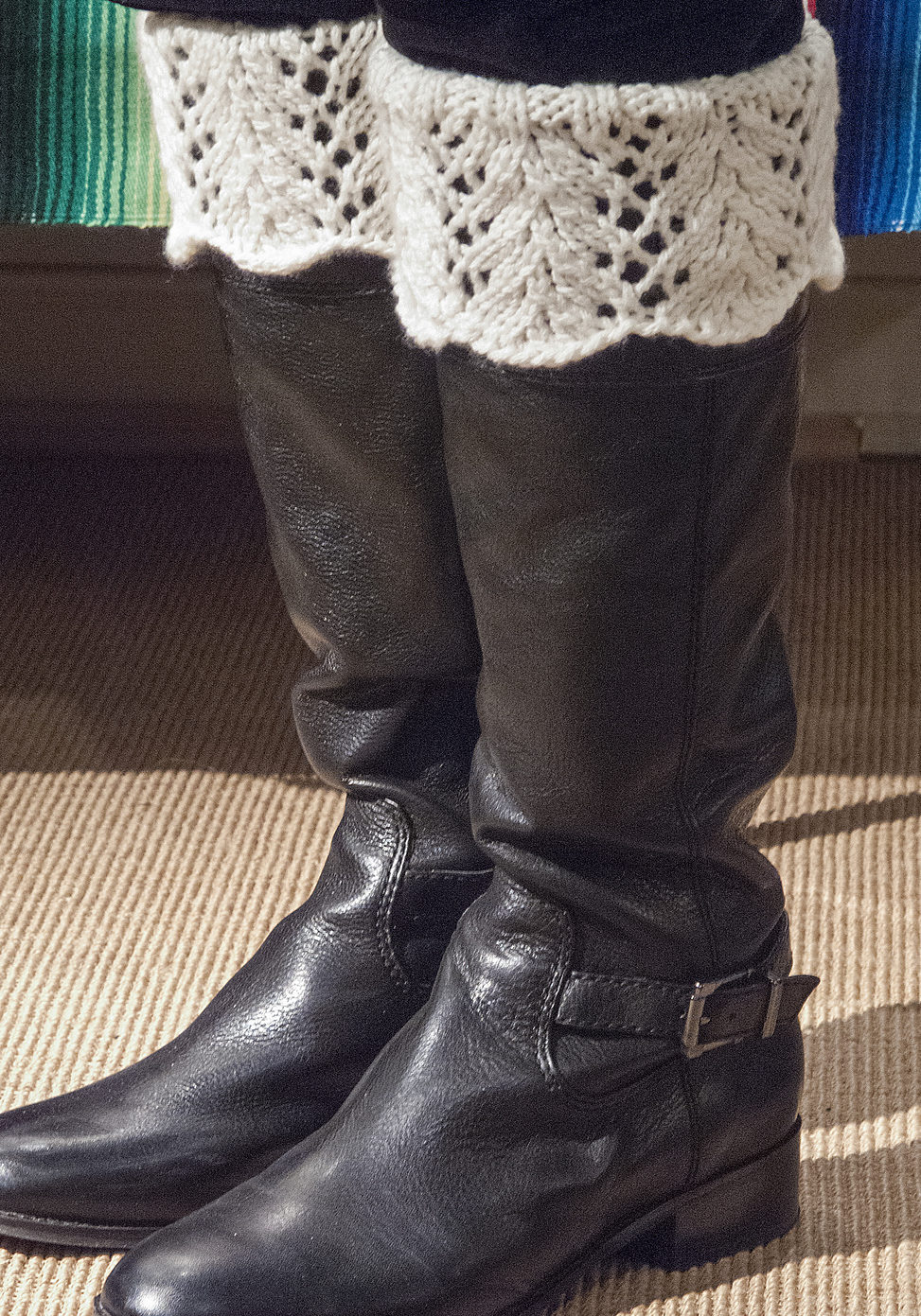 Feather Lace Boot Toppers
A ribbed tube is topped with a lace cuff in this boot topper. About 150 yards of yarn. Designed by Paula McKeever. Pictured project by aladner
Patterns for Purchase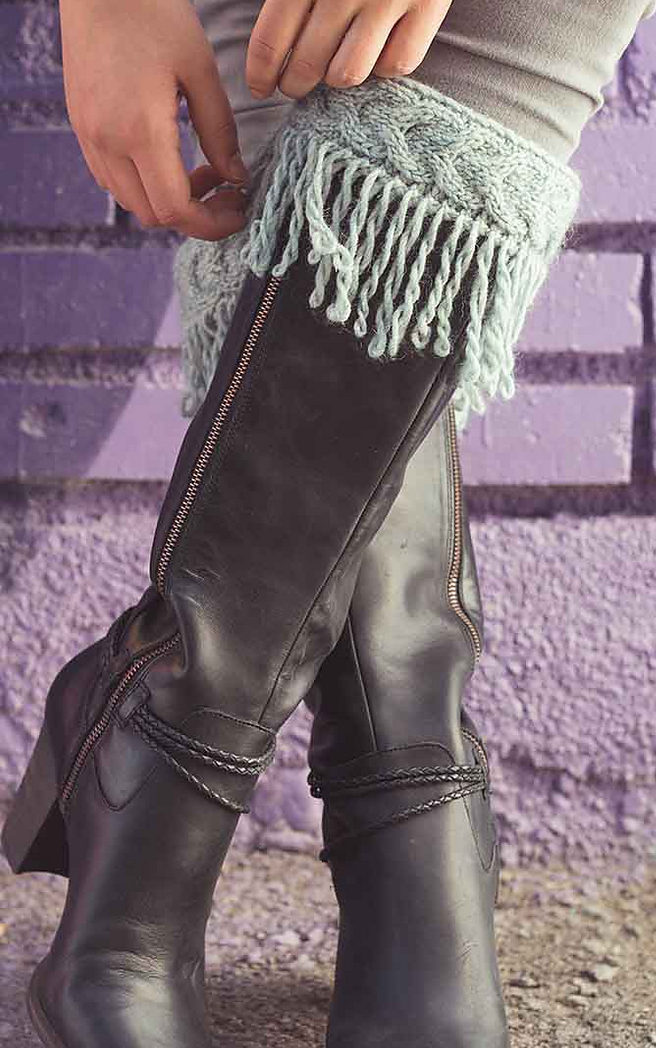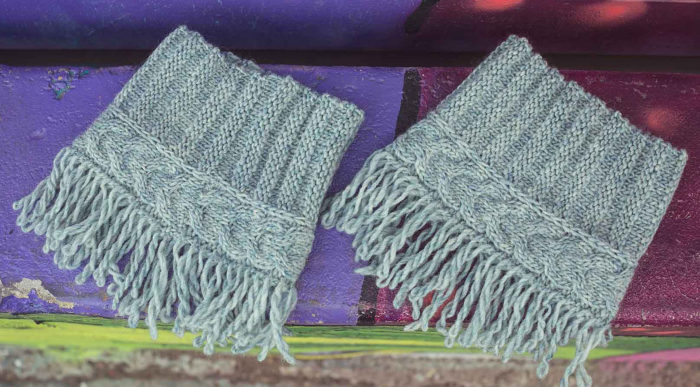 Wynkoop Boot Cuffs
Fringed boot toppers with cable pattern are knit flat. Designed by Kristen TenDyke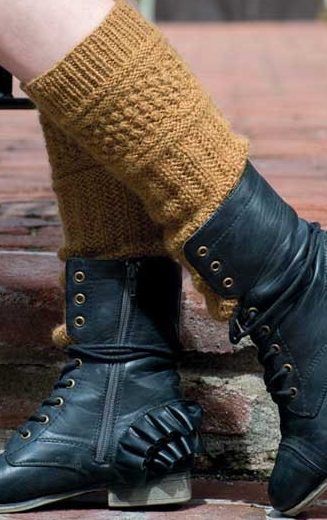 Tilly Boot Cuffs
Textured boot toppers designed by Meghan Kelley.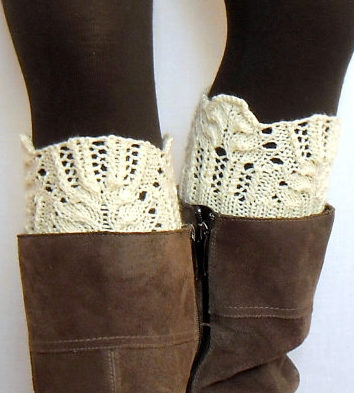 Winter Flower Boot Cuffs
Lace boot toppers.
Pikabu Boot Cuffs
These lace boot toppers can be worn up or folded over. Lace edging is knit first and then stitches picked up for the leg.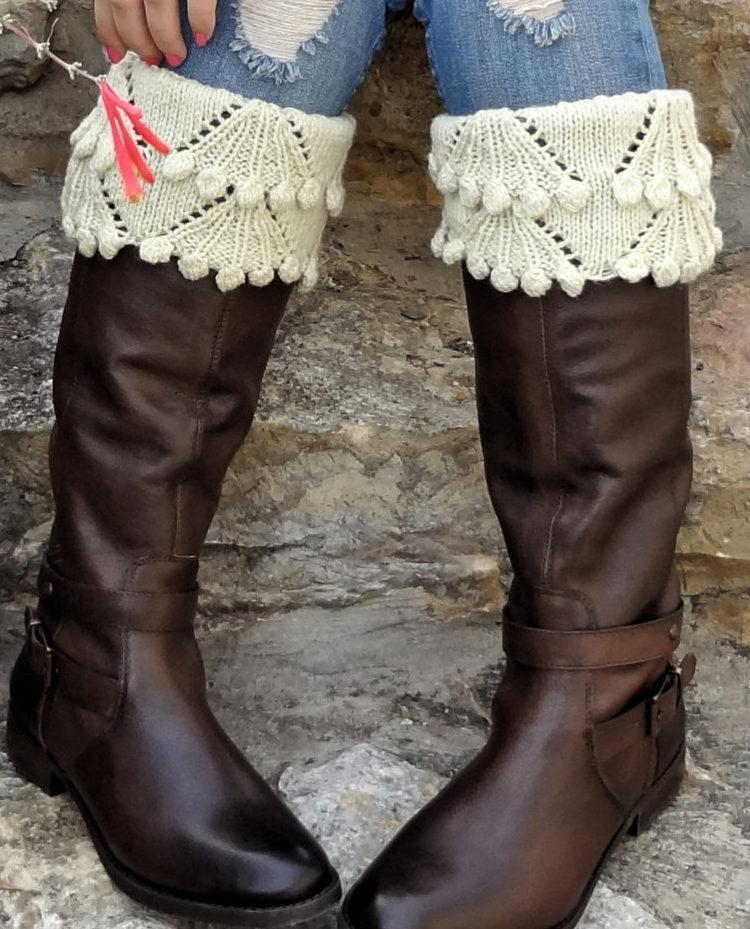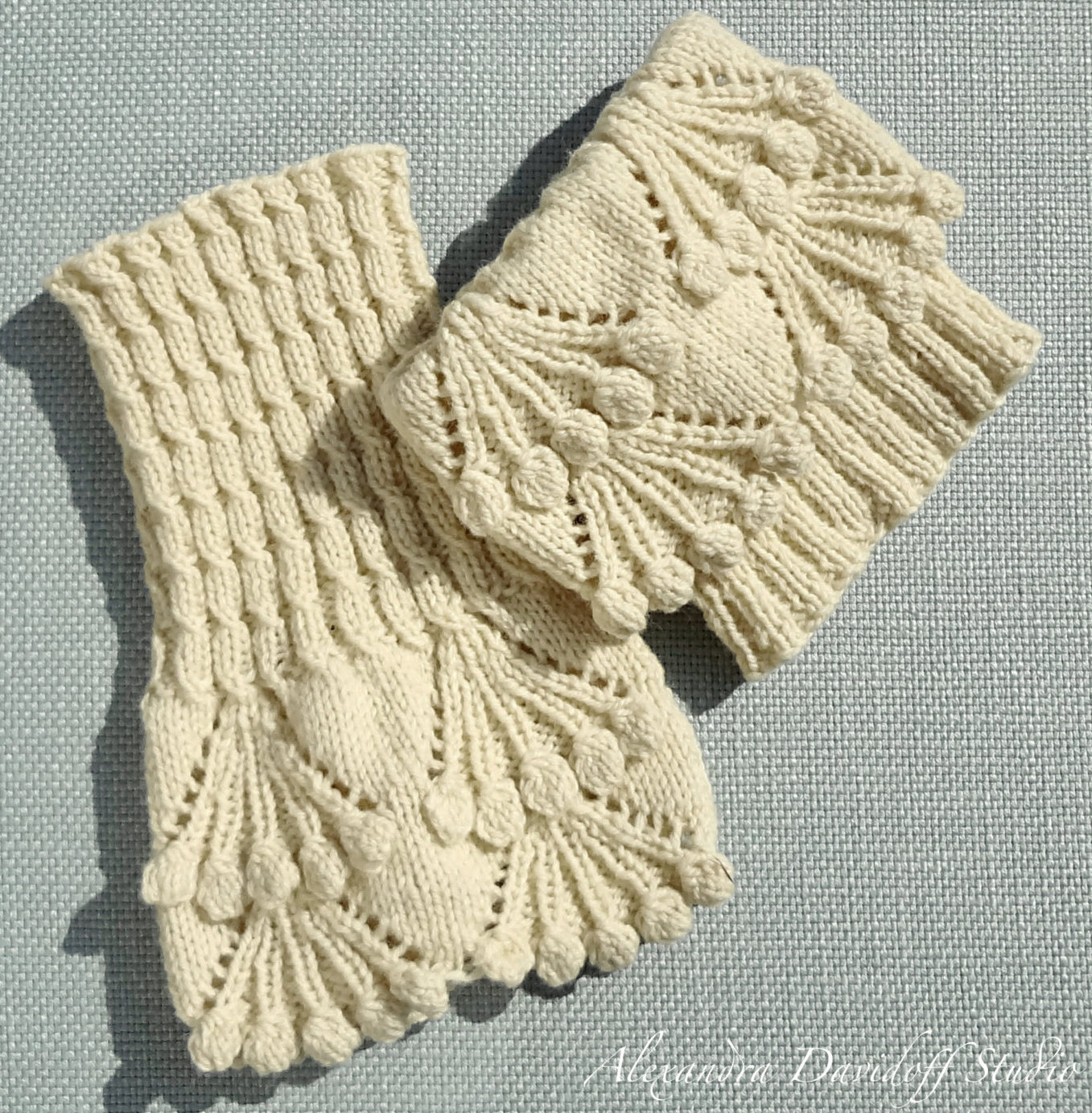 Eleanor Boot Toppers
Lace and bobble cuffs top mock cable. Designed by Alexandra Davidoff.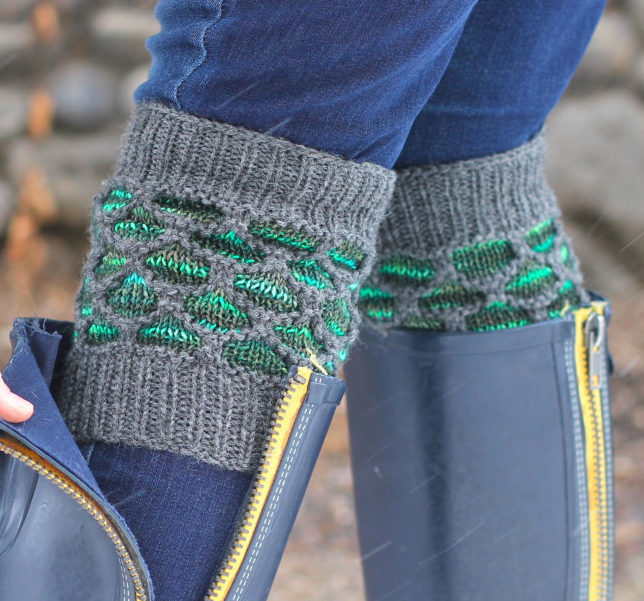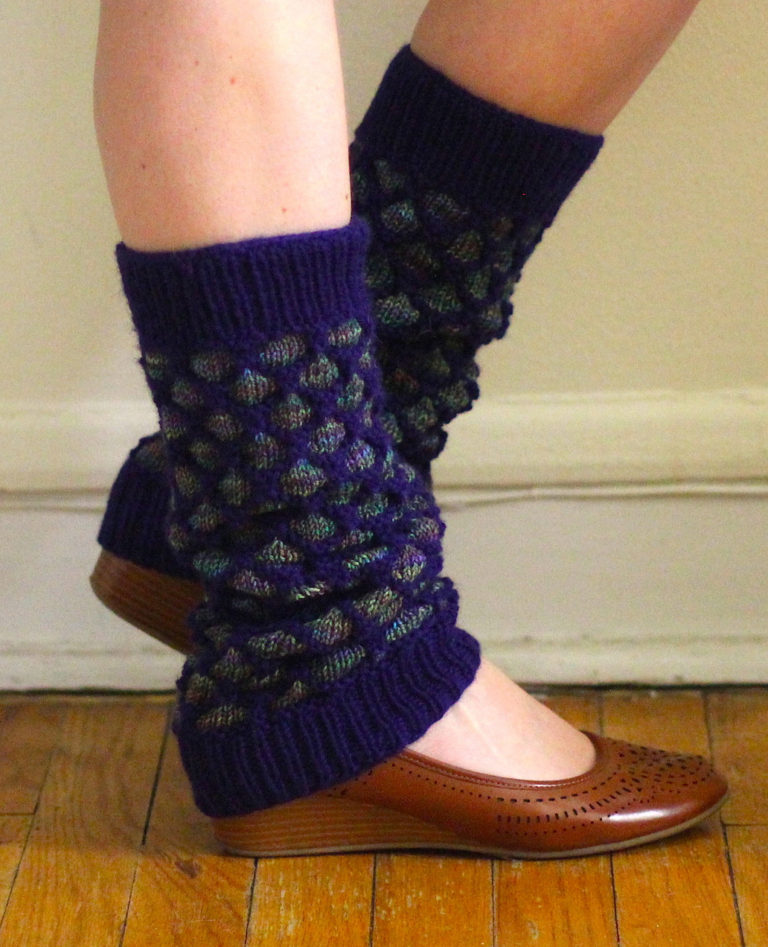 Hyde Park Boot Cuffs and Leg Warmers
Allyson Dykhuizen's legwarmers feature a surprisingly simple stained glass or honeycomb stitch in mosaic knitting.