Fairy Tale and Storybook Knitting Patterns
Knitting patterns inspired by fairy tales, nursery rhymes, and beloved children's books. Includes, toys, clothes, costumes, and more. Most patterns are free.
To get the knitting patterns, scroll down the page to the individual pattern you want and click on the link to that pattern.
These patterns are not my designs but links to other designers who have generously shared their patterns. If you have questions about how to knit a specific pattern, please contact the designer directly.
All links on this site are for informational purposes, but please note that some links are to affiliate sellers that pay me a small commission on purchases.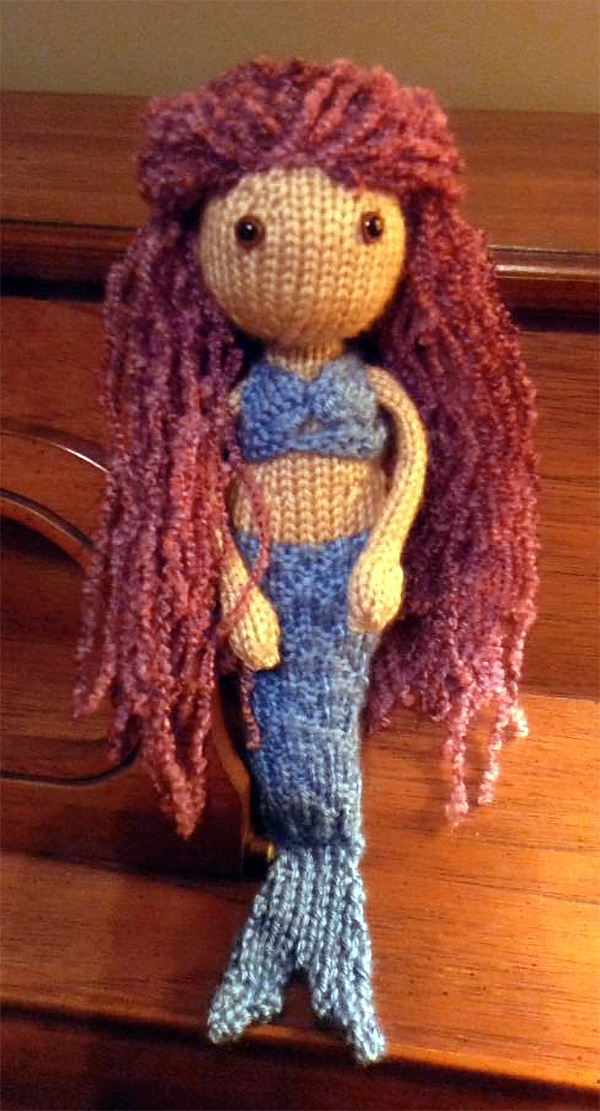 Mermaid Toy
Doll designed by Chris Collins.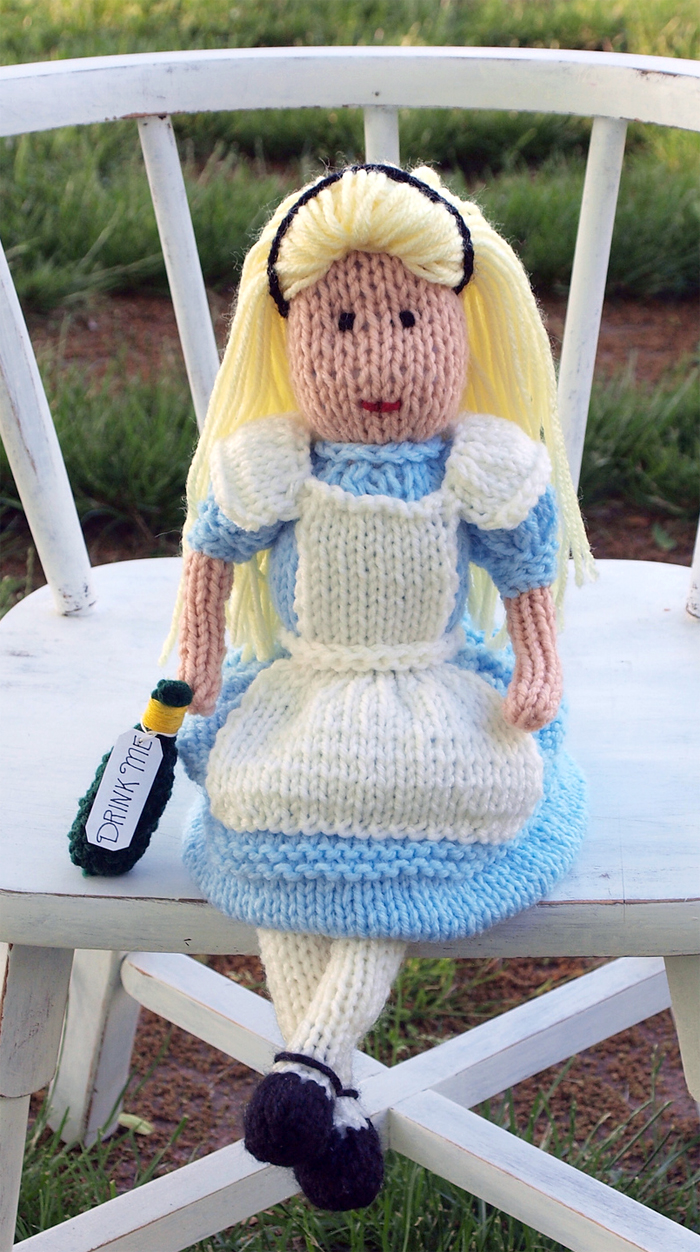 Alice in Wonderland Doll
Doll with pinafore and bottle knit in DK weight yarn. Designed by Debi Birkin. Pictured project by JE4N3TTE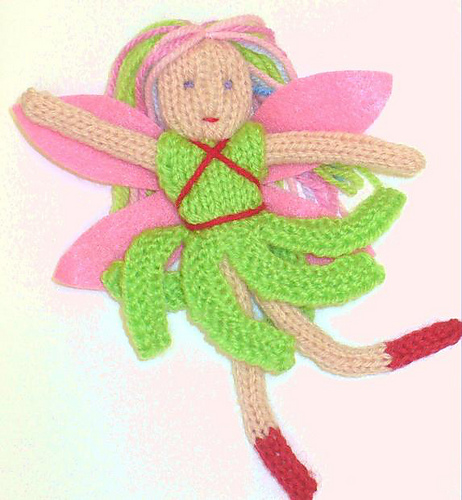 Airy Fairy
An easy to make fairy pin uses scraps of DK or worsted weight yarn, filling for the head, and felt for the wings. Designed by Debi Birkin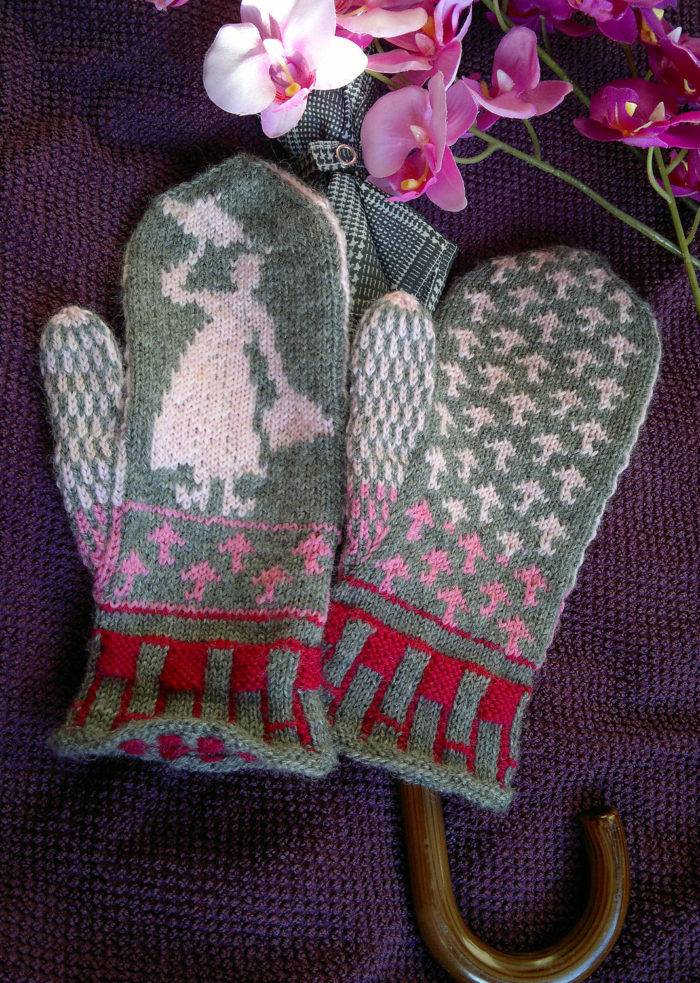 Nanny Mittens
Nanny Mittens are stranded mittens showing a floating nanny with umbrella and tote bag reminiscent of Mary Poppins. Palm pattern shows umbrellas. Fingering weight yarn. Designed by Pirita Hiltunen. Pictured project by JorunnF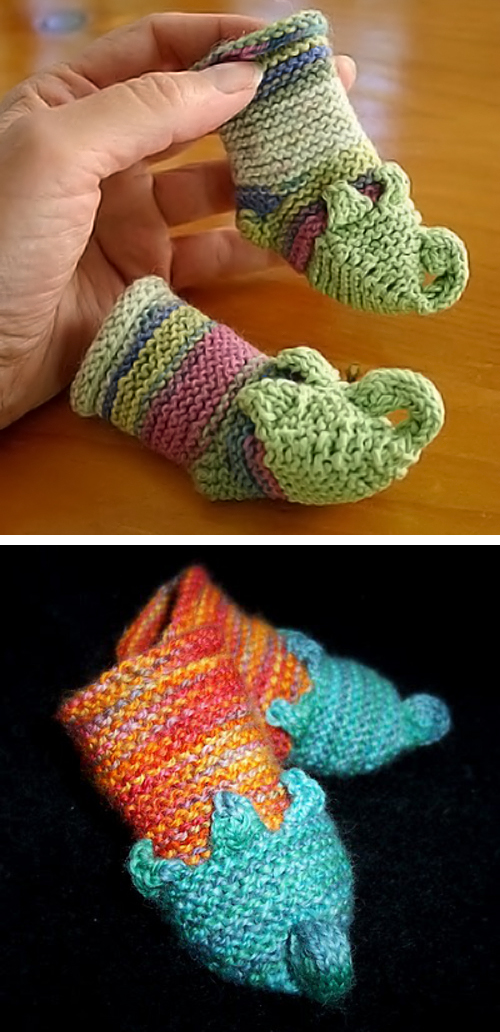 Munchkin Slipper Baby Booties
Fanciful baby booties with curly toes, Knit in the round, these booties are seamless. Quick knit and great use for scrap yarn.There are no seams, and the slippers are knit in the round from the bottom up. It takes one evening for a pair. Sized for newborns. Designed by Caroline Hegwer. Pictured projects by marble and eagallant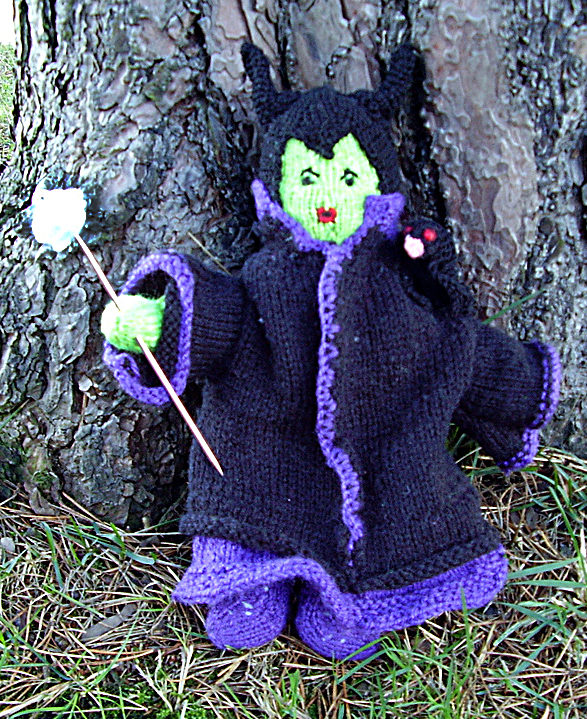 Maleficent Doll
Toy inspired by the Sleeping Beauty character. Designed by Anna Fisk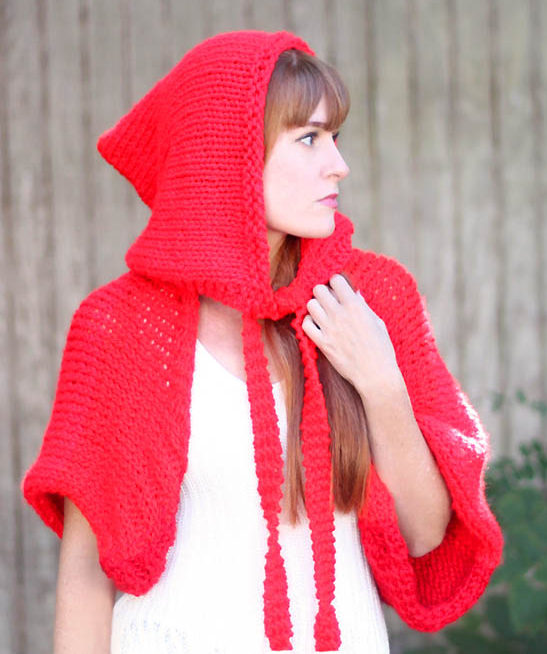 Little Red Riding Hood
This beginner level pattern is knit flat in two separate rectangles and then seemed to form a hood and separate wrap. Quick knit in super bulky yarn. Designed by Gina Michele. The ties do require picking up a few stitches but you could also knit separately and sew on. Knit for a quick Halloween costume or as a wrap to wear every day.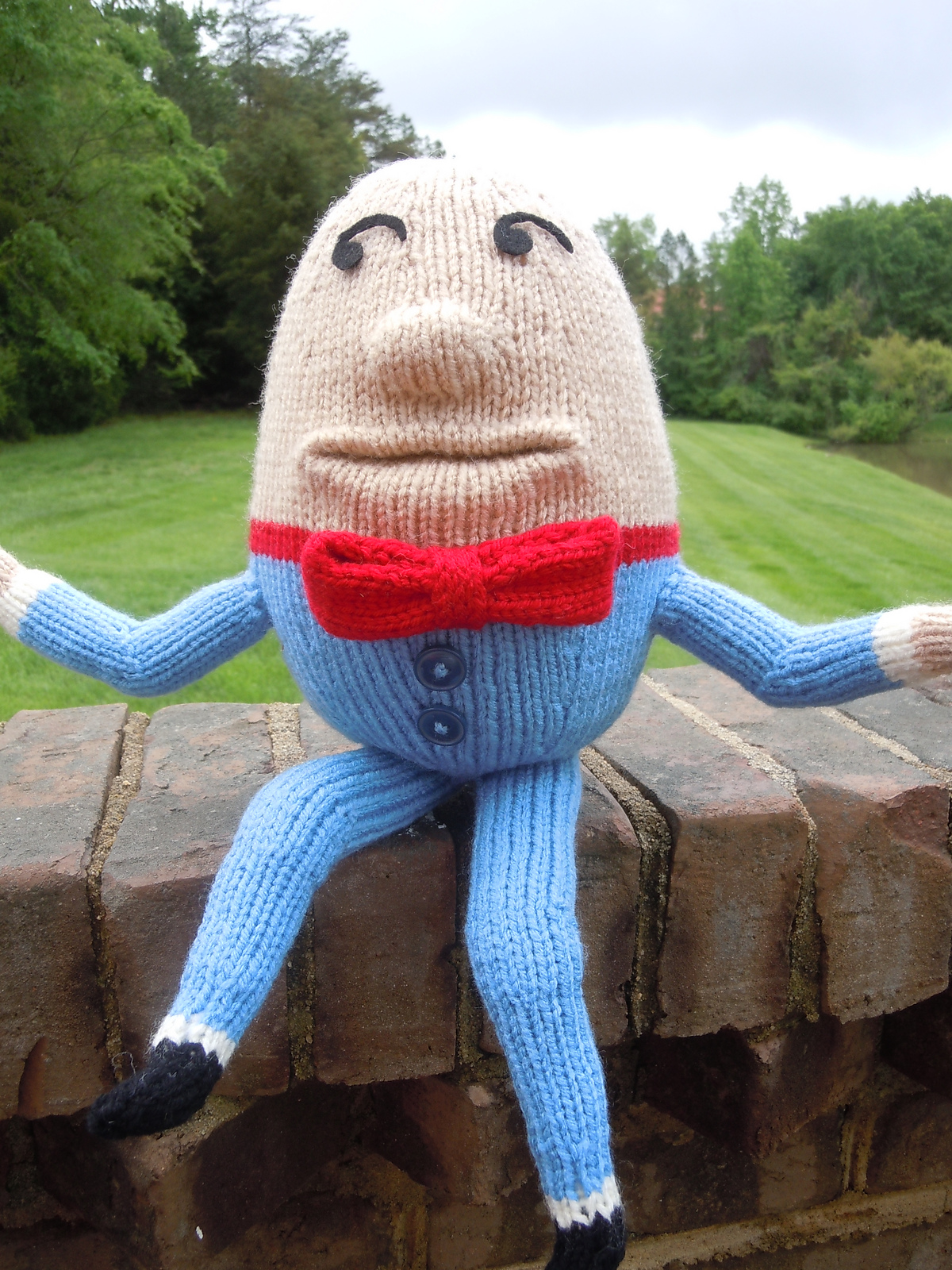 Humpty Dumpty
Toy softie inspired by the nursery rhyme. 10 inches tall (not counting legs). Designed by Sara Elizabeth Kellner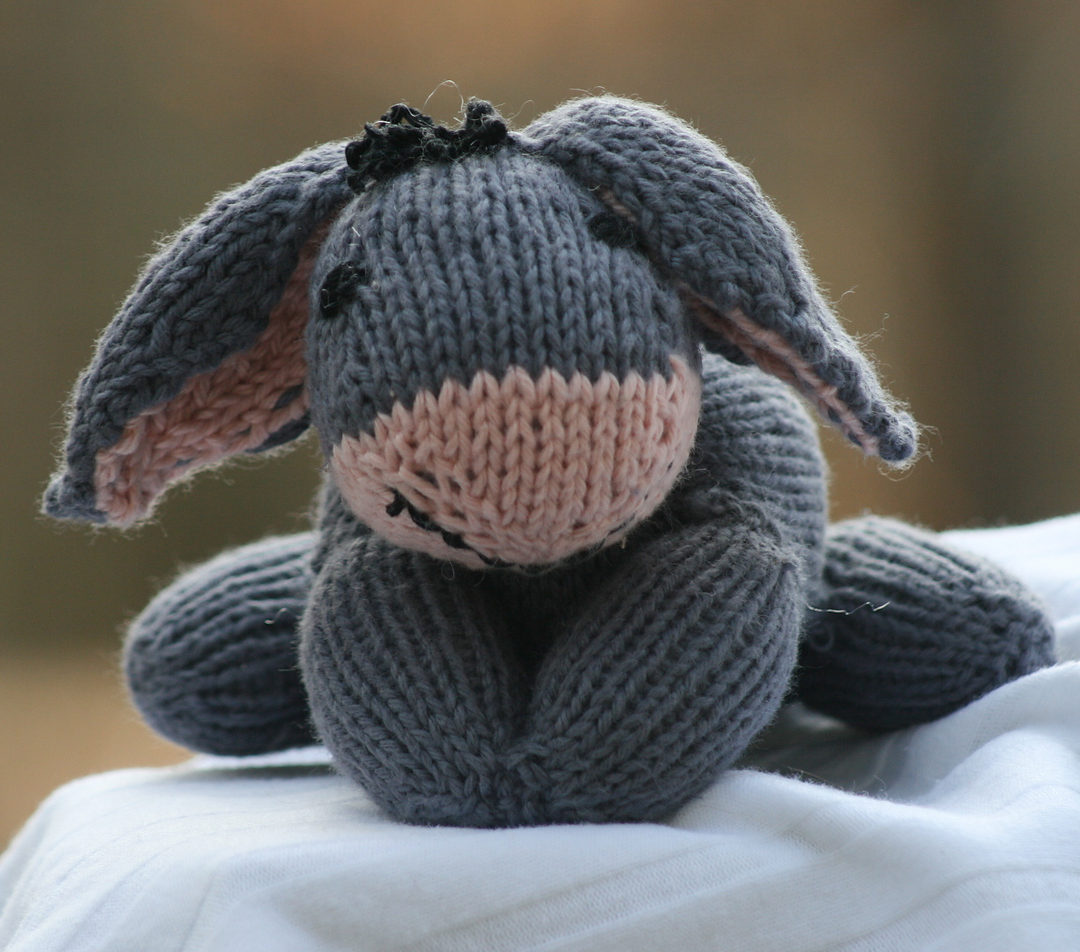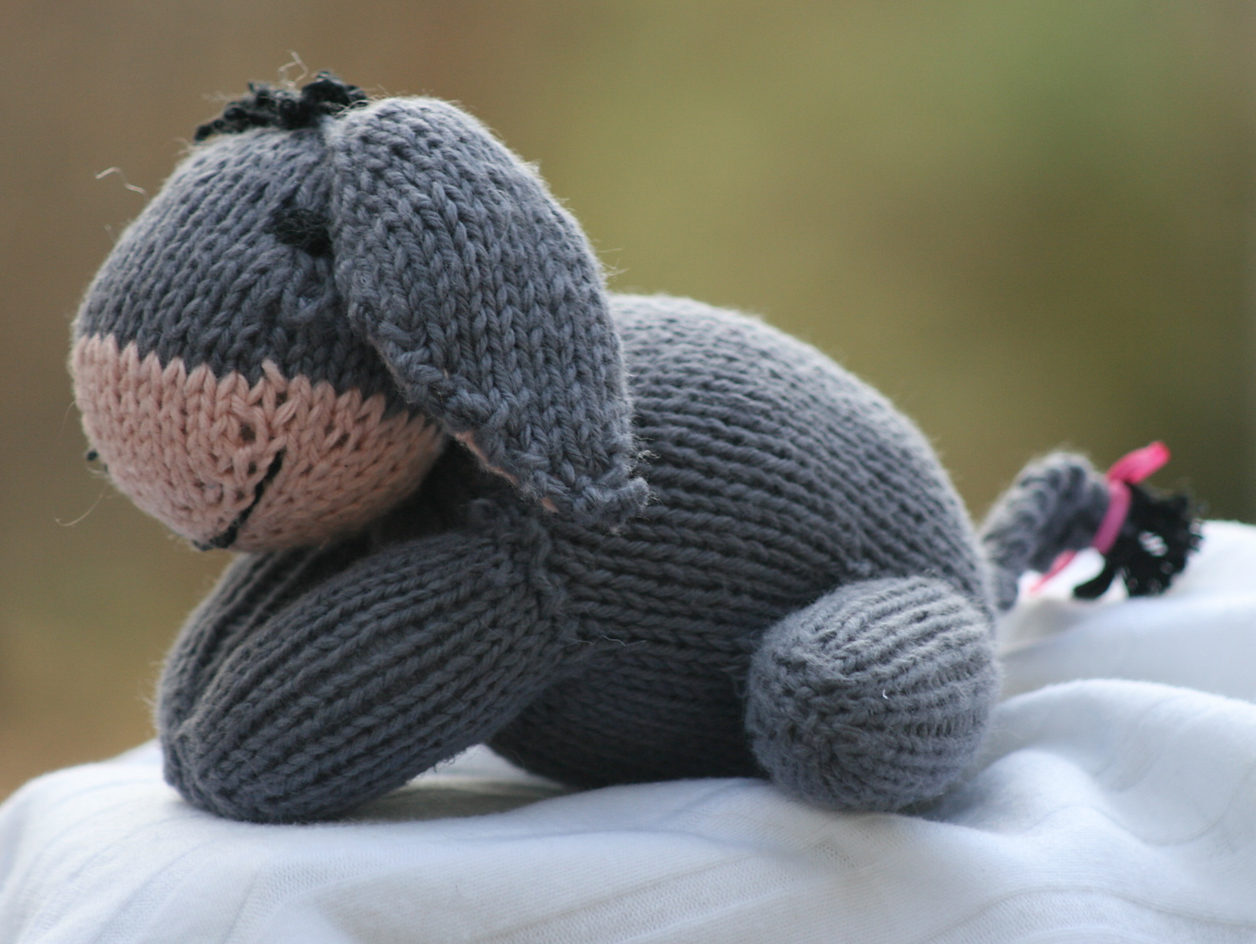 Eeyore
This toy donkey softie is inspired by the beloved Winnie the Pooh character. Designed by Lindsay Clare. Pictured project by RebekahBurroughs who reported that using US 5 needles her Eeyore was 3 3/4 inches high and 5 inches long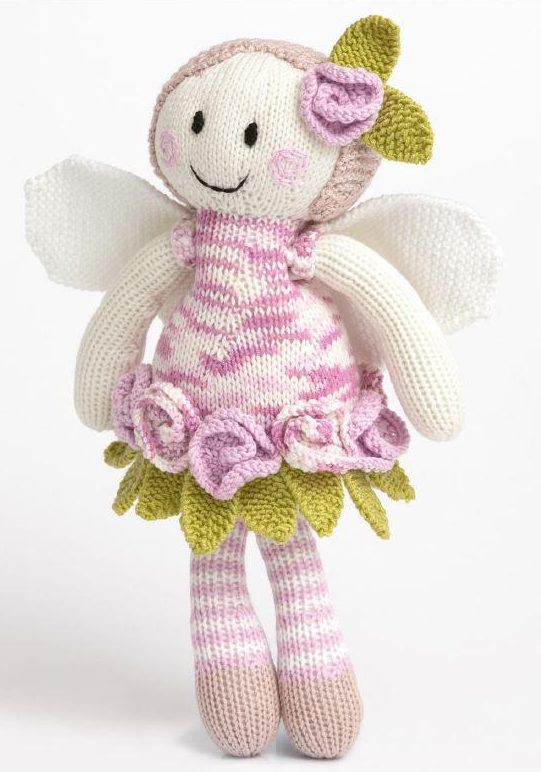 Rose Fairy Doll
32cm/12.5″ tall. Designed by Patons UK. To get the pattern, click on the link below to Deramore's. Put the pattern in your cart and checkout – you won't be asked for payment info. You will then get a link to download the pattern.
Terry Matz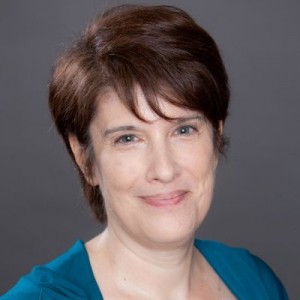 Terry is a knitting late-bloomer, learning to knit as an adult from Internet tutorials, because she wanted a craft that was useful, fun, and portable. Knitting hats for cancer patients inspired her to design her own patterns—available for free at her blog, intheloopknitting.com. Terry met her husband Ken at a science fiction convention and moved to the Kansas City area to be with him more than 30 years ago. Terry supports her yarn stash by creating websites and other digital media. Terry firmly believes in Knitting in Public—it's a great conversation starter!