Multi-colored Yarn Free Knitting Patterns
I love multi-colored yarn but have trouble finding good patterns that will show off the color variation to advantage without overwhelming the stitch pattern. The free knitting patterns below are great for for ombre, variegated or self-striping yarns. I looked for patterns that didn't require a specific yarn in order to make project. Some may recommend a specific yarn but you should be able to substitute other yarns. I'm still adding patterns to this page so follow me on Pinterest to get updates.
No-fuss shade-loving Shawl
Susan Ashcroft designed this easy, versatile shawl that is perfect for shaded yarns. The easy stitch variations including garter, seed, stockinette and a simple lace stitch showcase the color variations. See this project for the pattern by stitchnerd
Pieces of Eight Mitts
The miracle of this design by Knitting and So On  is that these fingerless gloves are knitted in one piece (no yarn cutting involved) beginning at the thumb. The "Eight"-Shape is achieved by increasing in the first part of a row, and decreasing in the second part.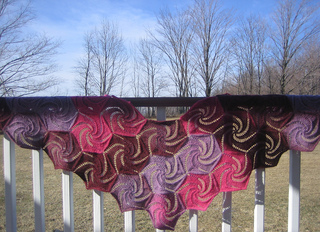 Sagrantino Shawl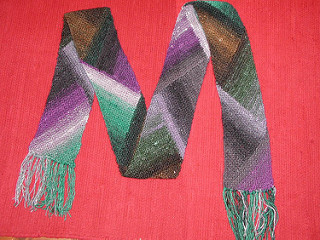 Multi-Directional Diagonal Scarf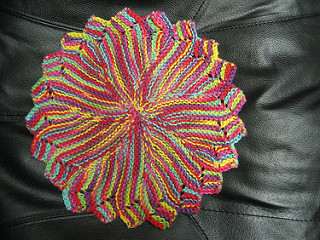 Round Dishcloth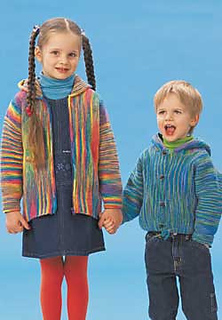 Garter Stitch Jackets For Children
And I haven't forgotten the kids who love bright coats of many colors! These hooded jackets designed by Patons for girls and boys are knit side to side to create an unusual vertical stripe in ombre yarn. Get the free knitting pattern
Worsted Weight Multi-Colored Yarn