I love multi-colored yarn but have trouble finding good patterns that will show off the color variation to advantage without overwhelming the stitch pattern. The free knitting patterns below are great for for ombre, variegated or self-striping yarns.
To get the knitting patterns, scroll down the page to the individual pattern you want and click on the link to that pattern.
These patterns are not my designs but links to other designers who have generously shared their patterns. If you have questions about how to knit a specific pattern, please contact the designer directly.
All links on this site are for informational purposes, but please note that some links are to affiliate sellers that pay me a small commission on purchases.
Free Patterns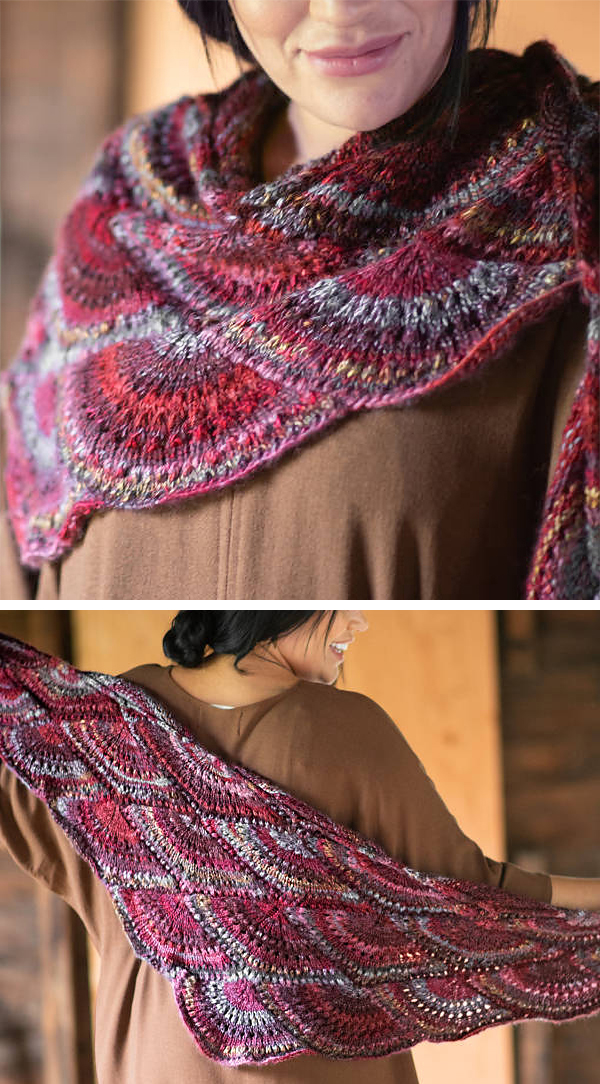 Carol Shawl
This triangular wrap is knit with a modular construction in lace shells. Designed by Berroco Design Team. Aran weight yarn.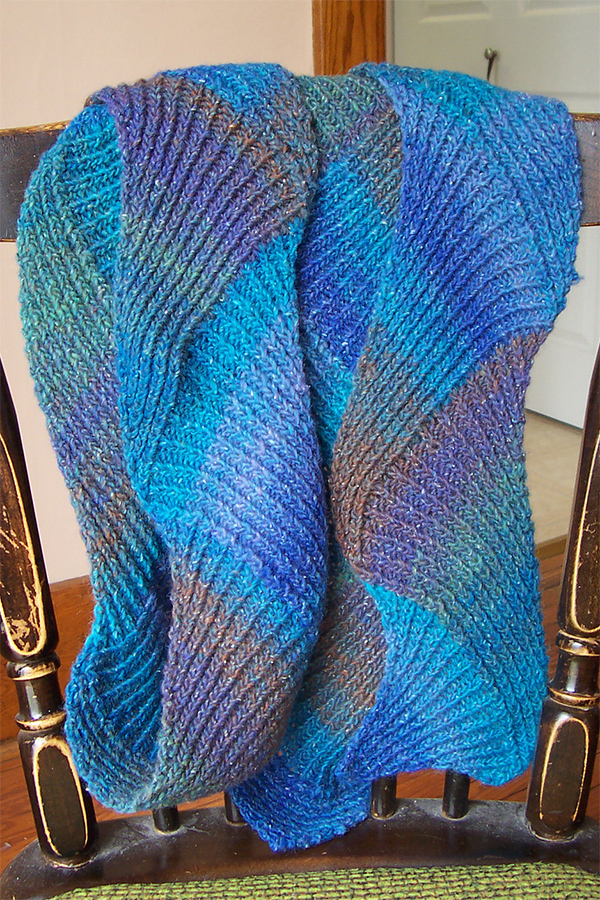 Kureopatoras Snake Scarf
Wavy entrelac scarf. Designed by Kim Brody Salazar. Pictured project by semfem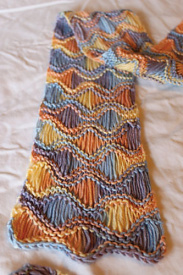 Sea-Foam Scarf
Joan Janes used garter stitch, yarnovers and dropped stitches to create an exquisite design that is easy to knit.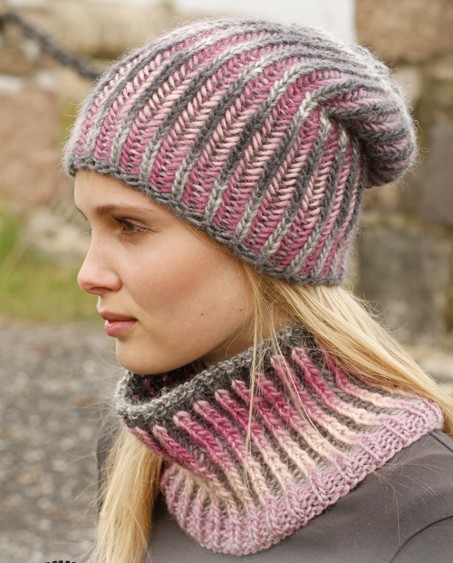 Phoenix Hat and Cowl
Drops Design offers some of the most beautiful free patterns I've ever seen and this hat and neckwarmer is no different. Knit in English rib with two colors of yarn — one solid and the other multi-colored.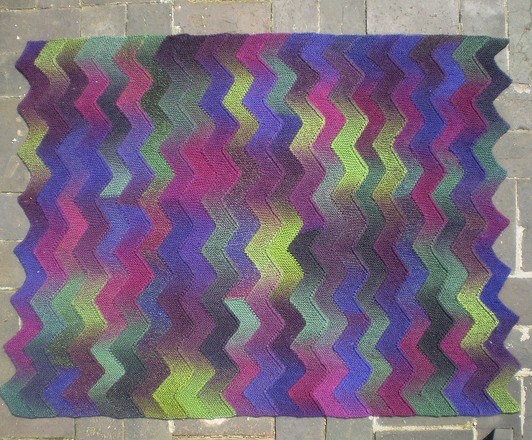 Ten-Stitch Zigzag Blanket
I'm also a huge fan of Frankie Brown who has a wildly inventive mind with knit designs. This blanket is is knit in one piece of just ten stitches. Though it looks like it is sewn together, it is not — each 10-inch strip is joined to the next strip as you knit. You can use this method for scarves as well.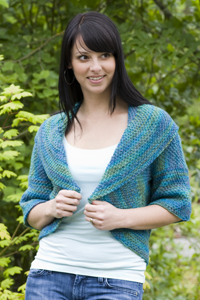 Snuggle Bolero Jacket
The multi-colored yarn in this design by Cascade Yarns shows off the curving rows of double seed stitch in the body and collar that are knit as one piece.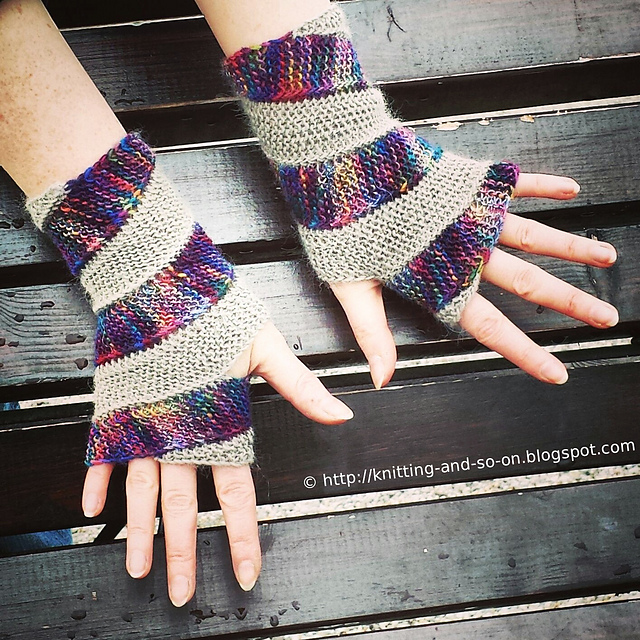 Double Helix Mitts
Designed by Sybil R, these fingerless gloves are knit by winding strips of knitting and joining as you knit. Great for keeping your hands warm fashionably while you text or pin. They also are a great way to use leftover oddball yarn.

Hugs and Prayers Knit Shawl
Cascade Yarns also designed this lovely knit shawl in a lace pattern that is perfect to knit for yourself or for a donation to organizations who provide prayer shawls to people who need something warm and uplifting.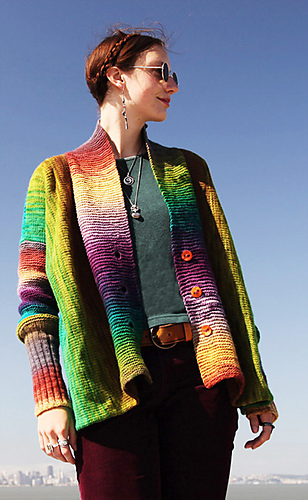 Agata Cardigan
More Free Patterns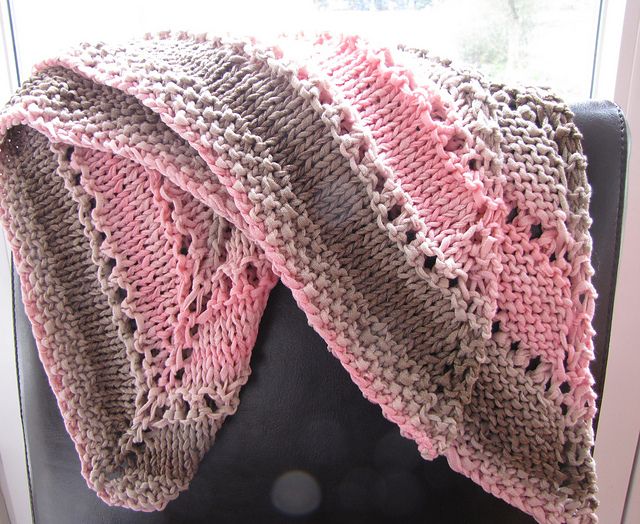 No-fuss shade-loving Shawl
Susan Ashcroft designed this easy, versatile shawl that is perfect for shaded yarns. The easy stitch variations including garter, seed, stockinette and a simple lace stitch showcase the color variations. See this project for the pattern by stitchnerd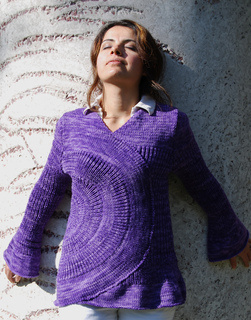 Spoke Sweater
Pieces of Eight Mitts
The miracle of this design by Knitting and So On is that these fingerless gloves are knitted in one piece (no yarn cutting involved) beginning at the thumb. The "Eight"-Shape is achieved by increasing in the first part of a row, and decreasing in the second part.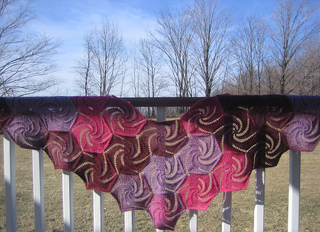 Sagrantino Shawl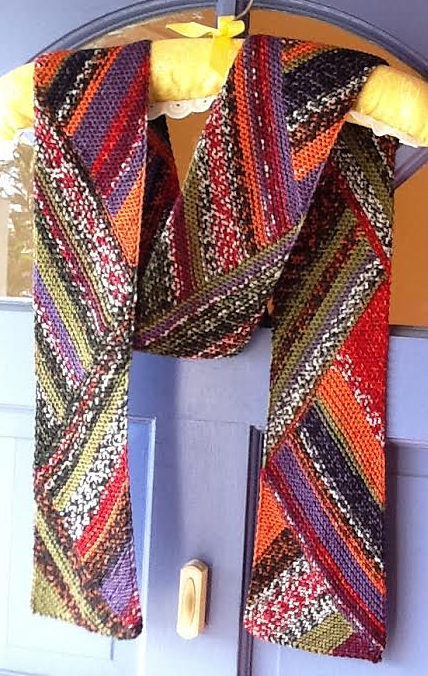 Multi-Directional Diagonal Scarf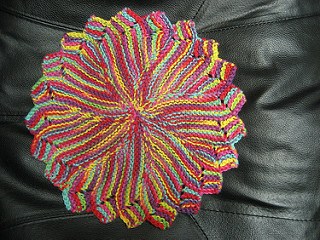 Round Dishcloth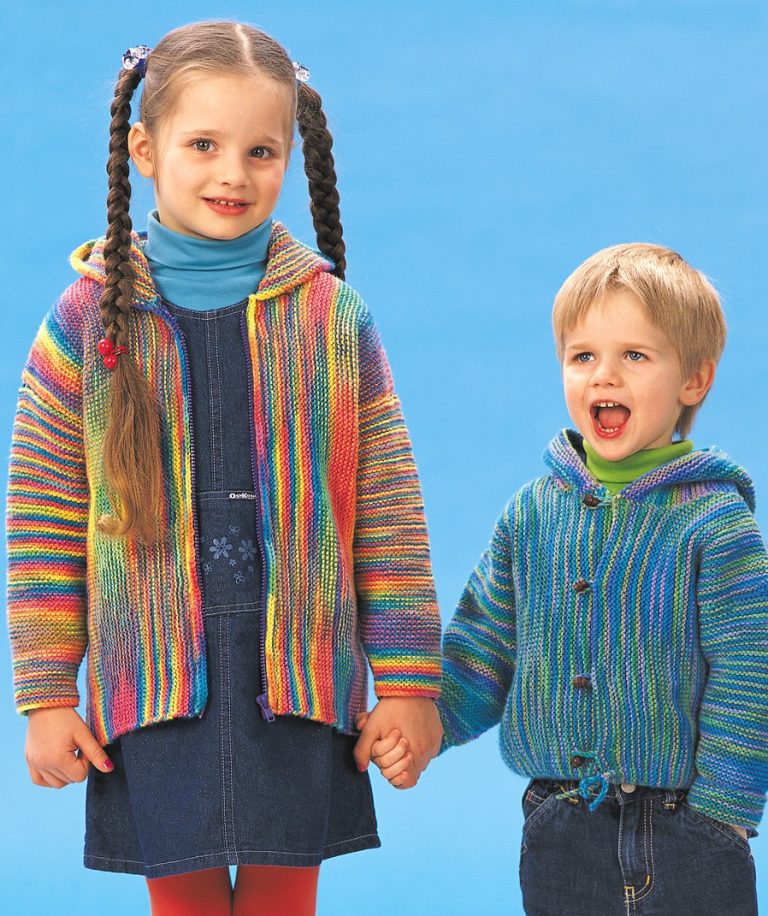 Garter Stitch Jackets For Children
And I haven't forgotten the kids who love bright coats of many colors! These hooded jackets designed by Patons for girls and boys are knit side to side to create an unusual vertical stripe in ombre yarn. Get the free knitting pattern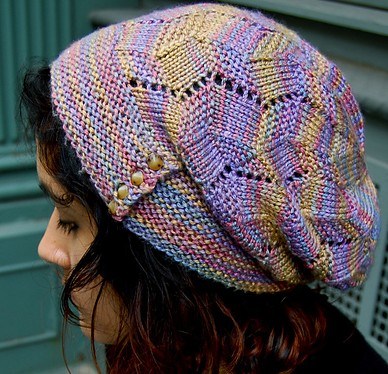 Fractured Light Hat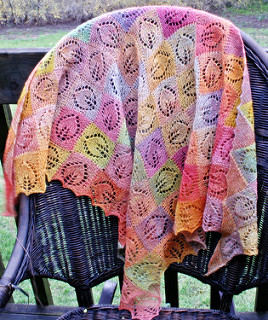 Diana Shawl or Throw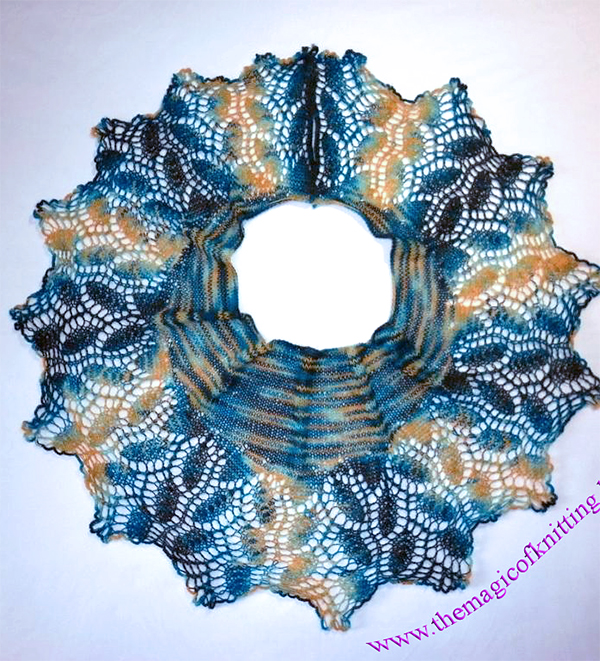 Sun in cold water shawl or wrap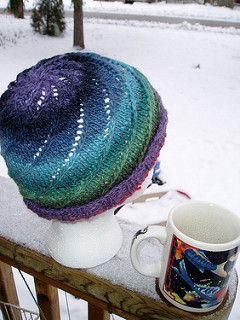 Noro spiral one-skein hat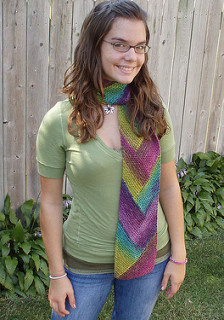 Pioneer Braid Scarf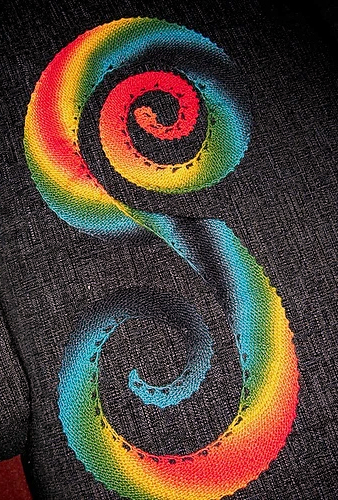 Tentaculum Scarf
Rated easy by Ravelrers. Designed by WOLLWERK simone eich. Available in English,German, Spanish, and Chinese. Pictured project by wuscheltigger.
Patterns for Purchase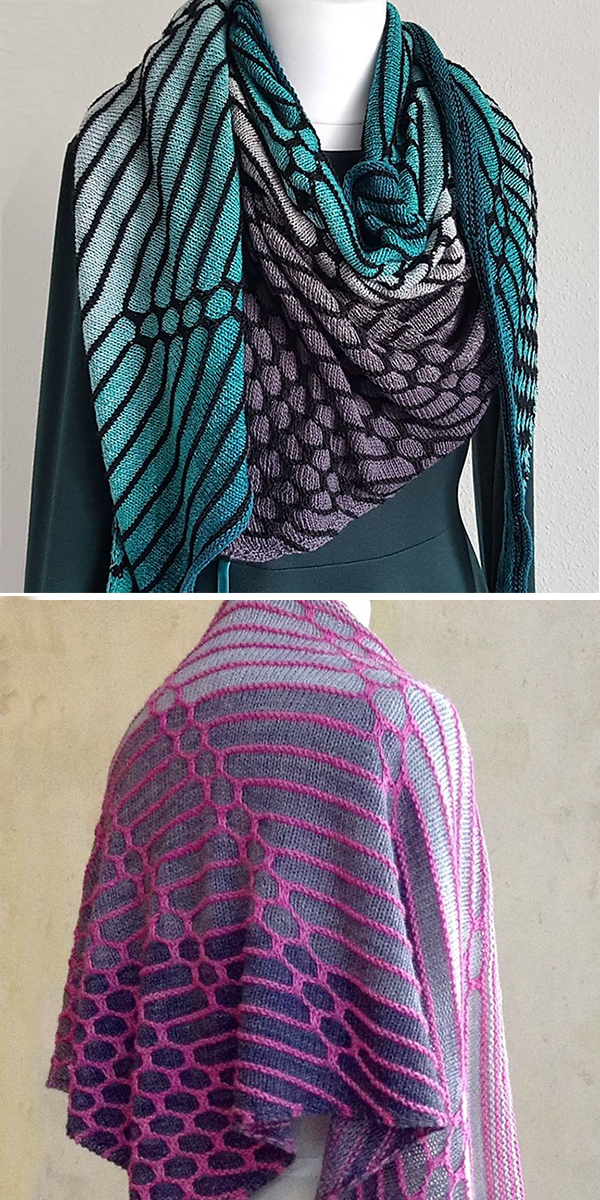 Hexed! Shawl
Hexed! is a textured asymmetrical triangle shawl showcasing an evolving hexagon pattern that is engaging (but not hard) to knit. Hexed! is a quick knit composed of only knit, purl, and slipped stitches and is worked bottom up with increases occurring at the edges. This pattern is for advanced beginners; written instructions are used throughout. Designed by Rose Beck. Pictured projects by alabastercrafting and fascine. Sport weight yarn.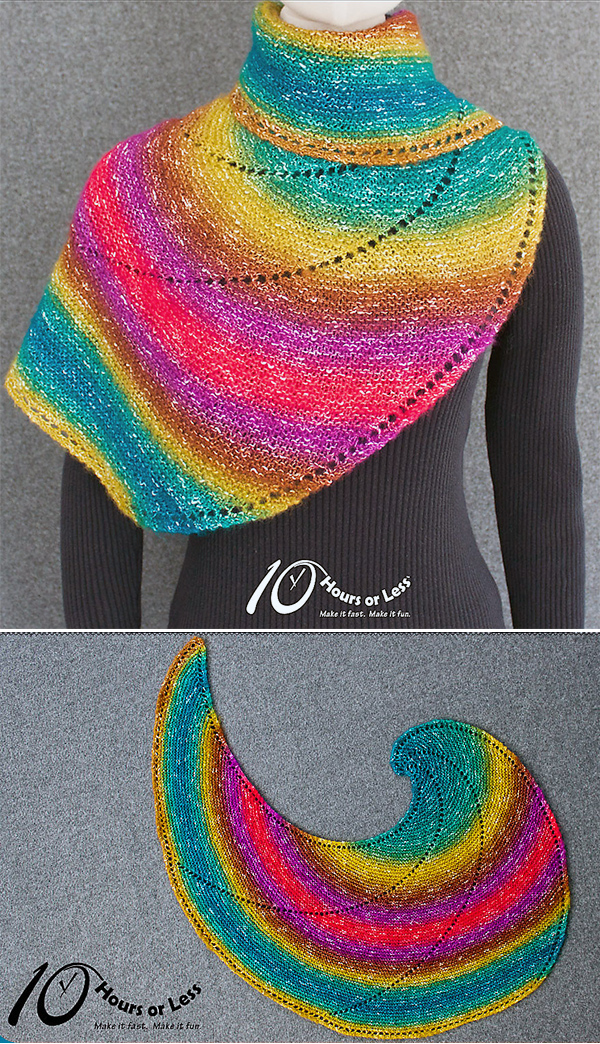 Garter Galaxy Shawl
Worked in an easy 2-row repeat, this novice level pattern features simple Garter Stitch that magically curves to create a form-fitting silhouette. It's made from corner-to-corner, so you can even resize the shawl as you work. Best of all? It's completely reversible. Perfect for multi-colored yarn. Designed by 10 Hours or Less. Any weight yarn.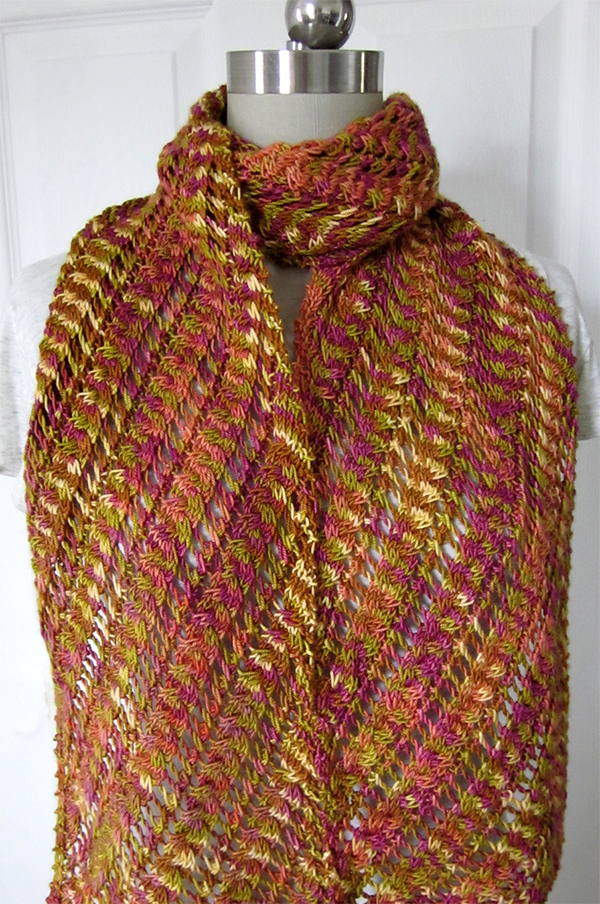 Lilka Scarf
Knit braided cables on the bias in this two-skein scarf. Great showcase for multi-colored yarn. Designed by Cassie Castillo. Sport weight yarn. Pictured project by Azalea820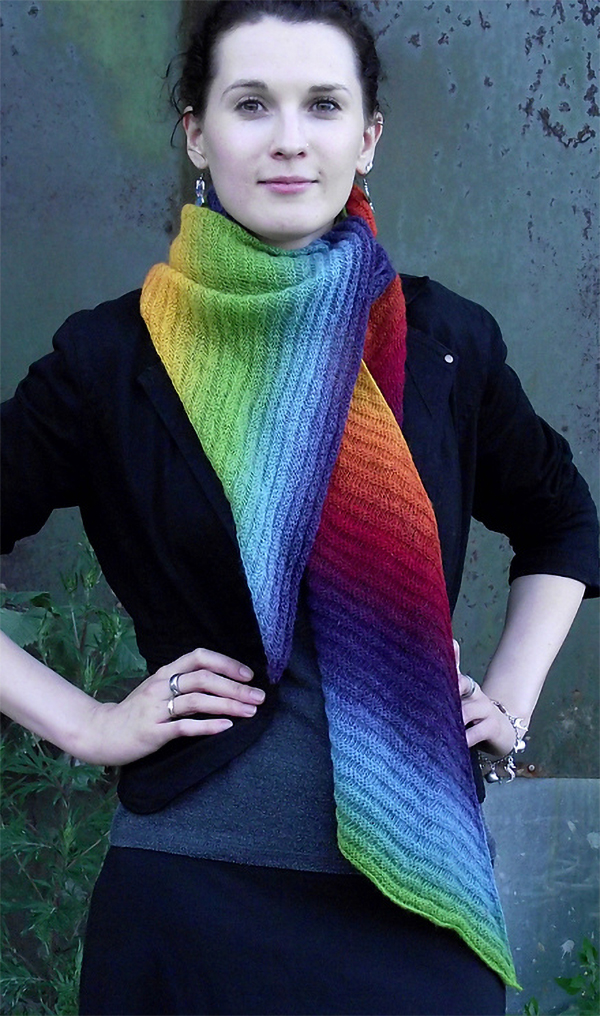 Pseudo Shibori Scarf
Ribbed and textured scarf knit on the bias, but without the felting associated with shibori. Designed by Laura Irwin. Pictured project by AryaStark. Rated very easy by Ravelrers. One of the 20 patterns in the Boutique Knits eBook

Eyelet Infinity Scarf
An eyelet and garter ridge pattern slants diagonally across the fabric of this long loop that is wrapped twice as a cowl. Designed by Sarah Radow for multi-color yarn. One of patterns in Noro Silk Garden: The 20th Anniversary Collection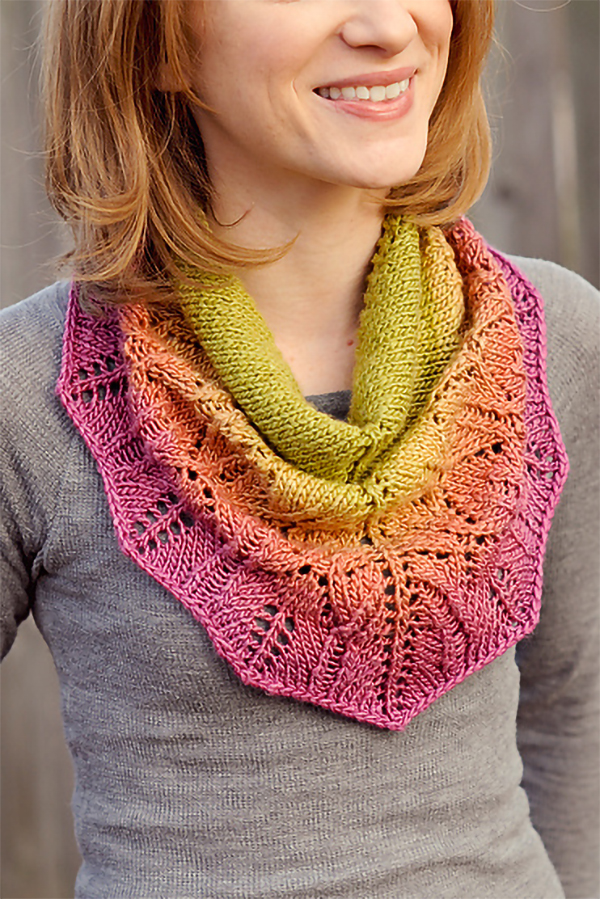 Zuzu Cowl
Lace cowl designed to mimic the look of a draped shawl. Designer says that it is easy enough for a confident beginner and many Ravelrers rated it easy. Written for 2 gaugest - worsted and sport weight yarn. Uses 150 to 220 yards of yarn. Designed by Carina Spencer who lives in Kansas City like me!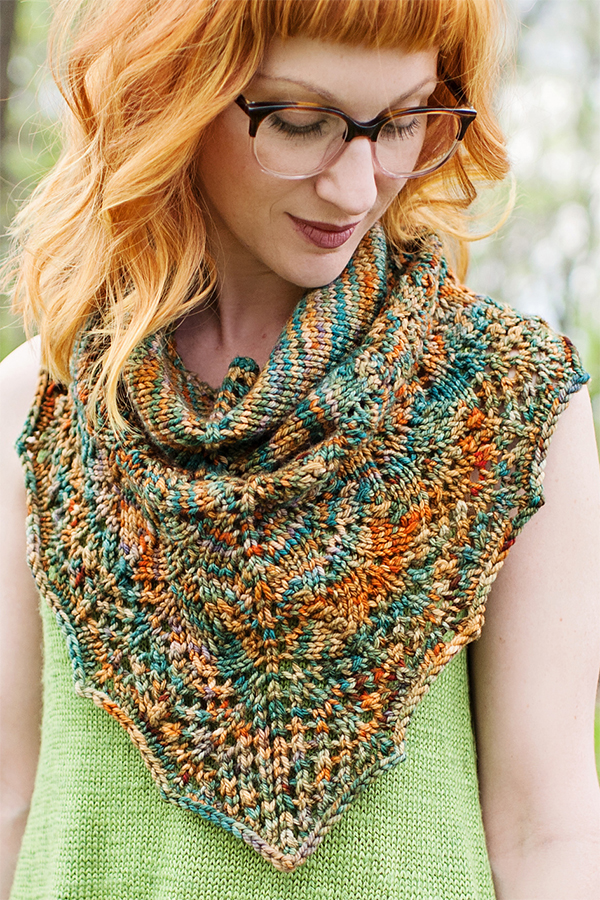 Rochambeau Cowlette
Lace cowl designed to mimic the look of a draped shawl. Written for 2 gaugest - fingering and chunky (pictured) weight yarn. Designed by Carina Spencer who lives in Kansas City like me!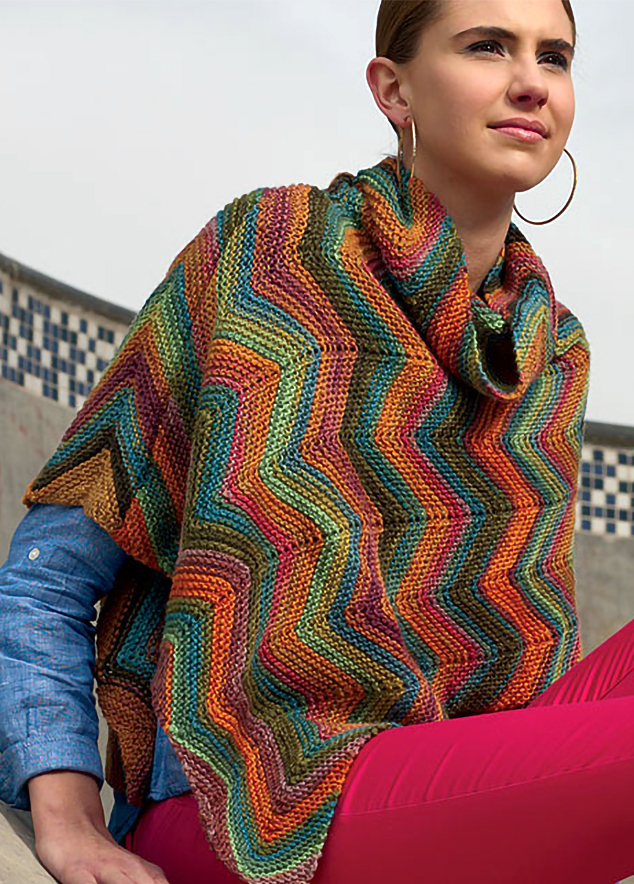 Amalfi Poncho
Knit side to side in a chevron pattern that showcases long repeat multi-colored worsted yarn in 2 colorways. 2 sizes. Rated easy by Ravelrers. Designed by Ann McDonald Kelly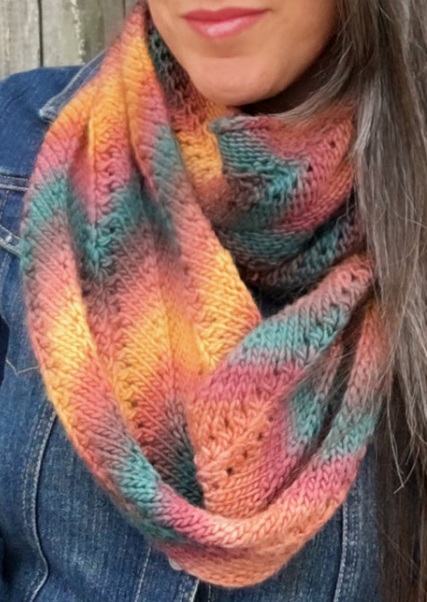 Autumn Infinity Scarf
This beautiful chevron lace infinity scarf cowl uses a super simple 2 row repeat. Looks great in multi-color yarn!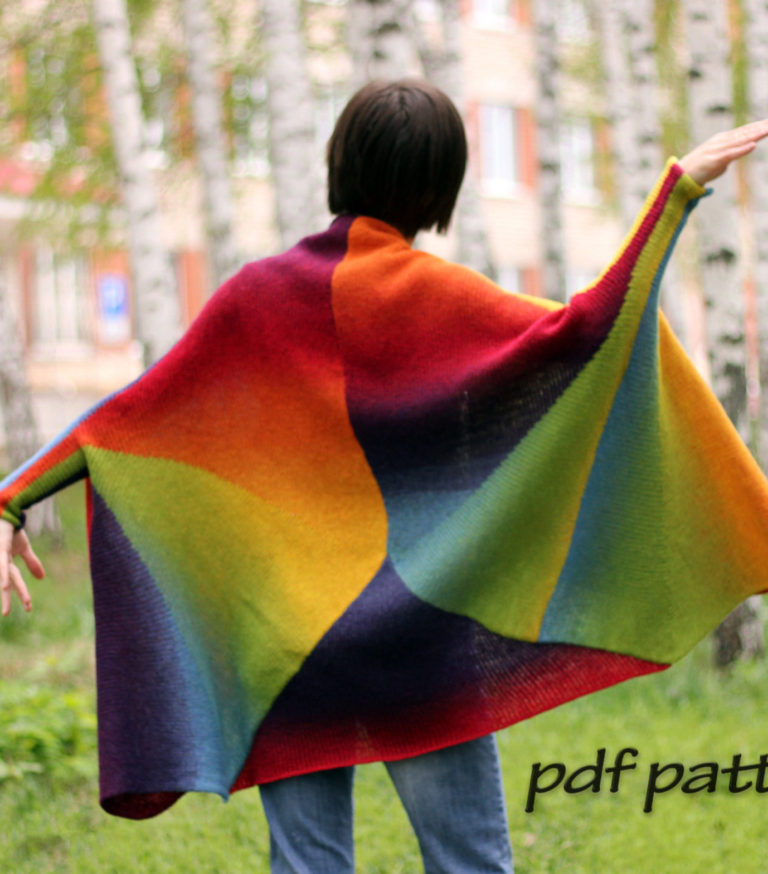 Rainbow Cardigan
Kimono jacket knit in variegated yarn.