TV Hats Knitting Patterns
To get the knitting patterns, scroll down the page to the individual pattern you want and click on the link to that pattern.
These patterns are not my designs but links to other designers who have generously shared their patterns. If you have questions about how to knit a specific pattern, please contact the designer directly.
All links on this site are for informational purposes, but please note that some links are to affiliate sellers that pay me a small commission on purchases.

MTM Tam – "Who could turn the world on with her smile" MTM
One of the most famous, recognizable hats of all – the hat that Mary Tyler Moore tosses into the air at the opening of her classic show – has been recreated by Stan Jestis. Dare I say it? You might just make it (this pattern) after all. Pictured project by hooknneedler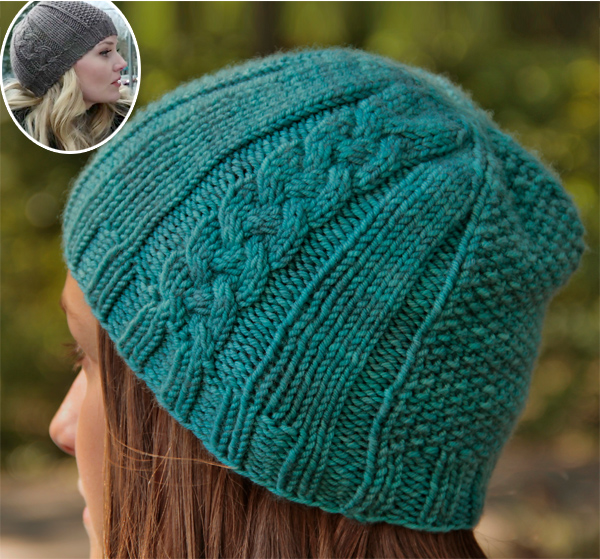 Once Upon a Time: Emma's Dreamy Hat
Erica Harbin's cabled beanie is a reproduction of the hat Emma wore in the Dreamy episode of Once Upon a Time. Pictured project by AnnaKristine86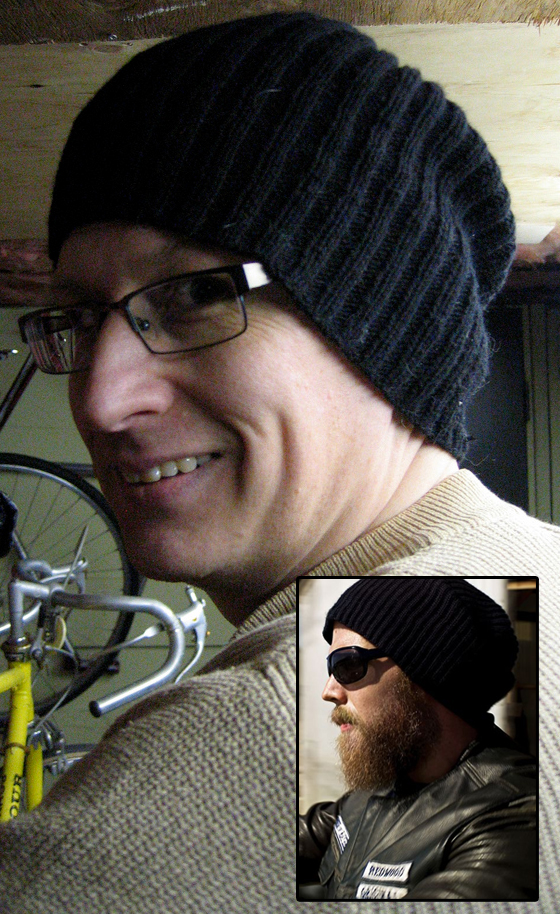 Sons of Anarchy: Opie Slouchy Hat
Ann Weaver's unisex slouchy beanie was inspired by the hat worn by the Opie character in Sons of Anarchy tv series.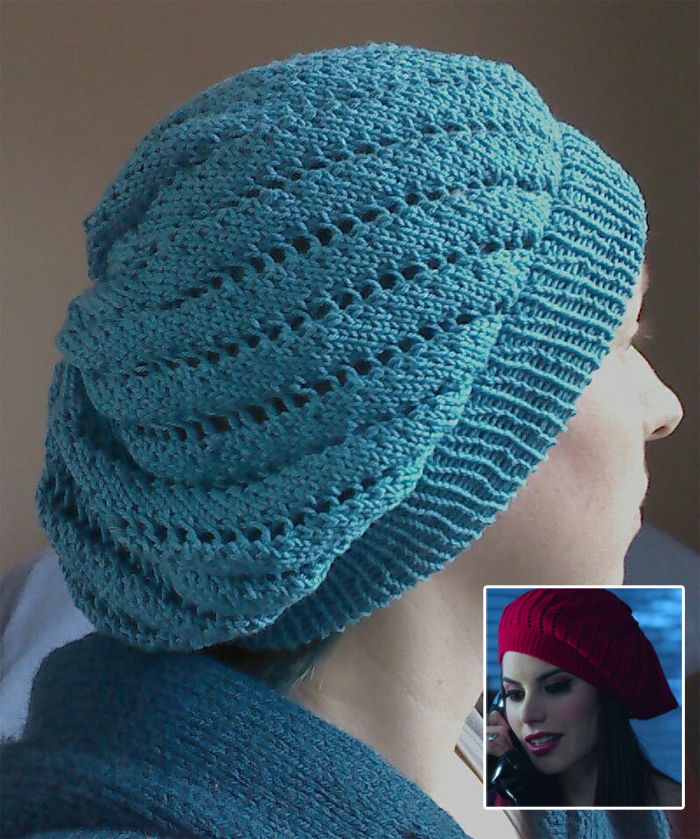 Once Upon a Time – Ruby's Beret
Leslie Dalton's slouchy tam was inspired by the hat worn by Ruby / Red Riding Hood in Once Upon a Time Season 1, Episode 11. Pictured project by rachelcreative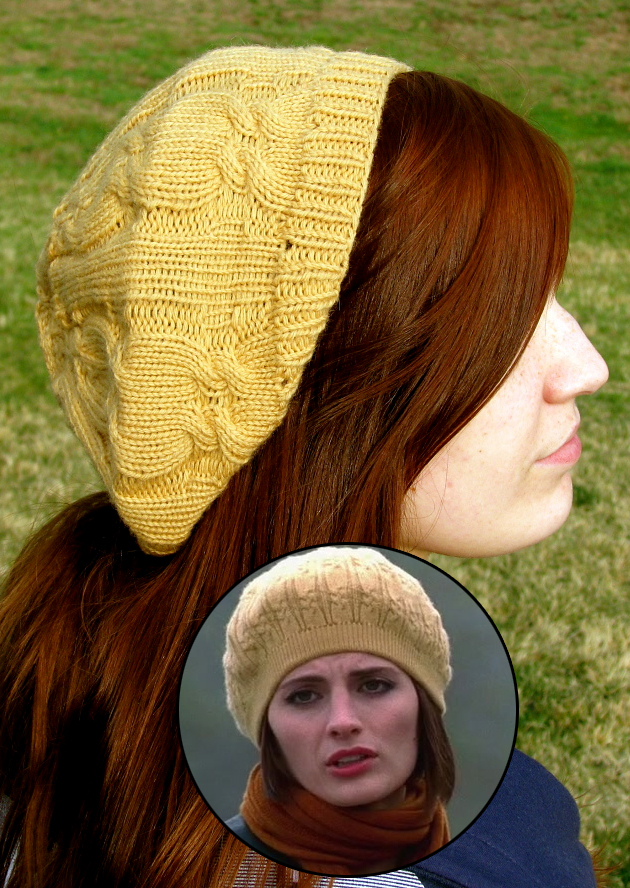 Castle: Beckett Beret
Mary Veterano's cable design was inspired by a hat worn by Detective Kate Beckett in the Hedge Fund Homeboys episode of Castle (episode 3 of the first season in 2009).

Jughead's Hat
This beanie is a replica of Jughead's hat from the show Riverdale. Two options are included: either very short so that it sits back on the head as Jughead wears it on the show, or longer so that it is worn similar to a normal toque.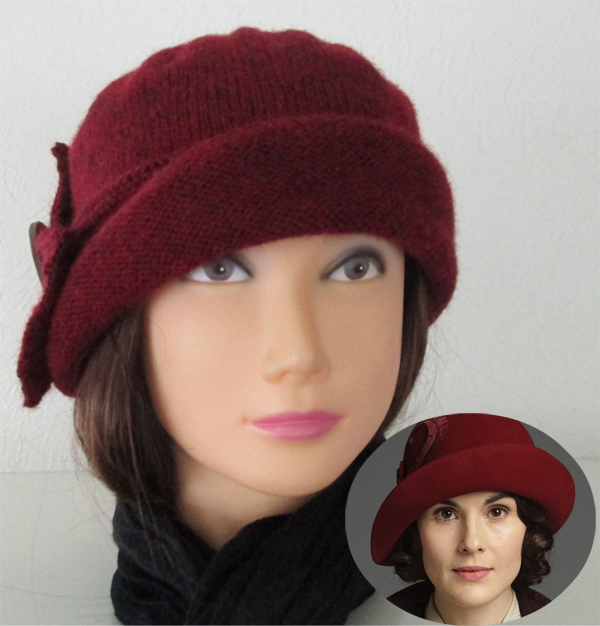 Downton Abbey: Lady Mary Cloche
Swan Avenue designed this hat inspired by one worn by Lady Mary on Downton Abbey.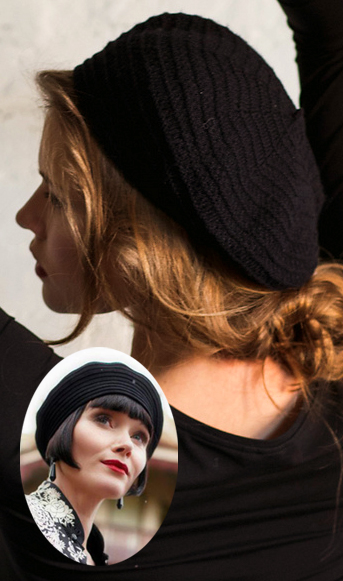 Miss Fisher's Murder Mysteries: Phryne Beret
One of my favorite series! Sarah Solomon was inspired by Phryne Fisher's structured woven hat and uses a slip-stitch texture to create structure and reversibility.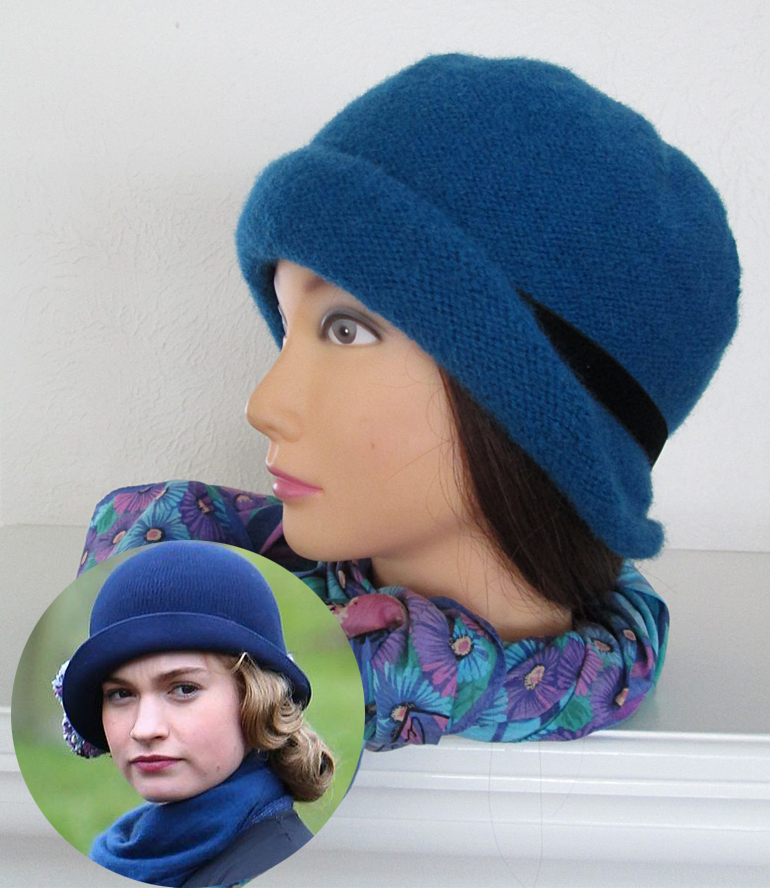 Downton Abbey: Lady Rose Cloche
Swan Avenue designed this hat inspired by one worn by Lady Rose on Downton Abbey.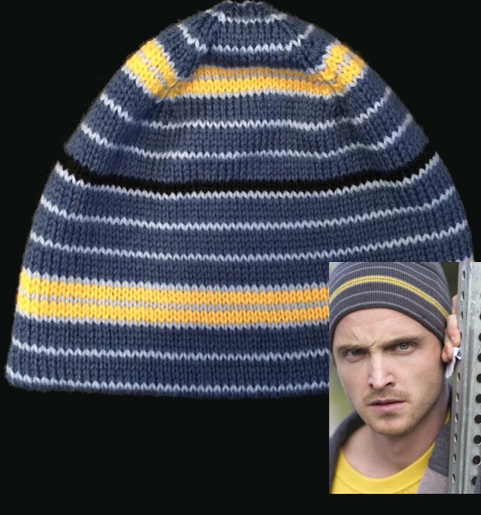 Breaking Bad: Jesse Pinkman Hat
This reversible hat designed by Mylène Lacroix was inspired by the hat worn by the Jesse Pinkman character in Breaking Bad.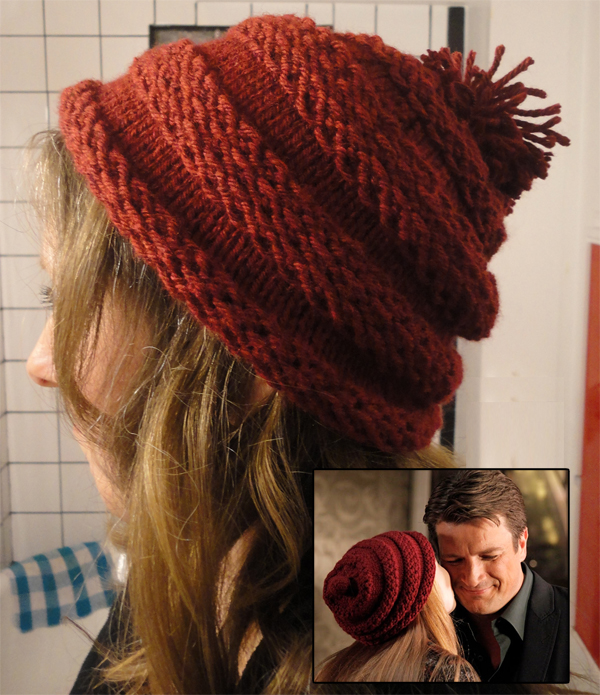 Castle: Alexis' Hat
Lauren Raymond's hat was inspired by the one Alexis wore in the Secret Santa episode in Season 5 of Castle.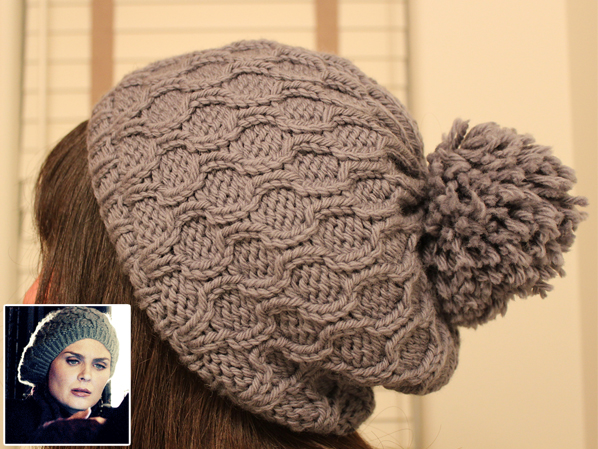 Bones: Blizzard Hat
Cambria Washington's slouchy tam was inspired by the one Temperance Brennan wore in the Bonesepisode, The Blackout in the Blizzard. Pictured project by Urbanizer
Terry Matz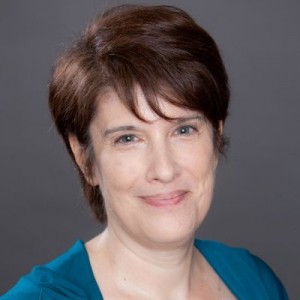 Terry is a knitting late-bloomer, learning to knit as an adult from Internet tutorials, because she wanted a craft that was useful, fun, and portable. Knitting hats for cancer patients inspired her to design her own patterns—available for free at her blog, intheloopknitting.com. Terry met her husband Ken at a science fiction convention and moved to the Kansas City area to be with him more than 30 years ago. Terry supports her yarn stash by creating websites and other digital media. Terry firmly believes in Knitting in Public—it's a great conversation starter!