I just finished reading
One Summer:America, 1927 by Bill Bryson
 I love Bill Bryson's histories and am fascinated by the 20s. That inspired me to put together a collection of cloche knitting patterns after the hat style popular in the 20s.
The cloche style brings to mind the Roaring Twenties, flappers, Art Deco. Created by milliner Caroline Reboux, the fitted hat with a brim low on the forehead formed a "bell", the meaning of "cloche" in French.
But as you can see in the modern patterns below, the cloche is timeless in its flattering style.
Free Knitting Patterns
Patterns for Purchase
Reversible Cloche
This cloche is one of my most popular pins. It is designed by Mary Keenan and can be worn by those who have hair or don't.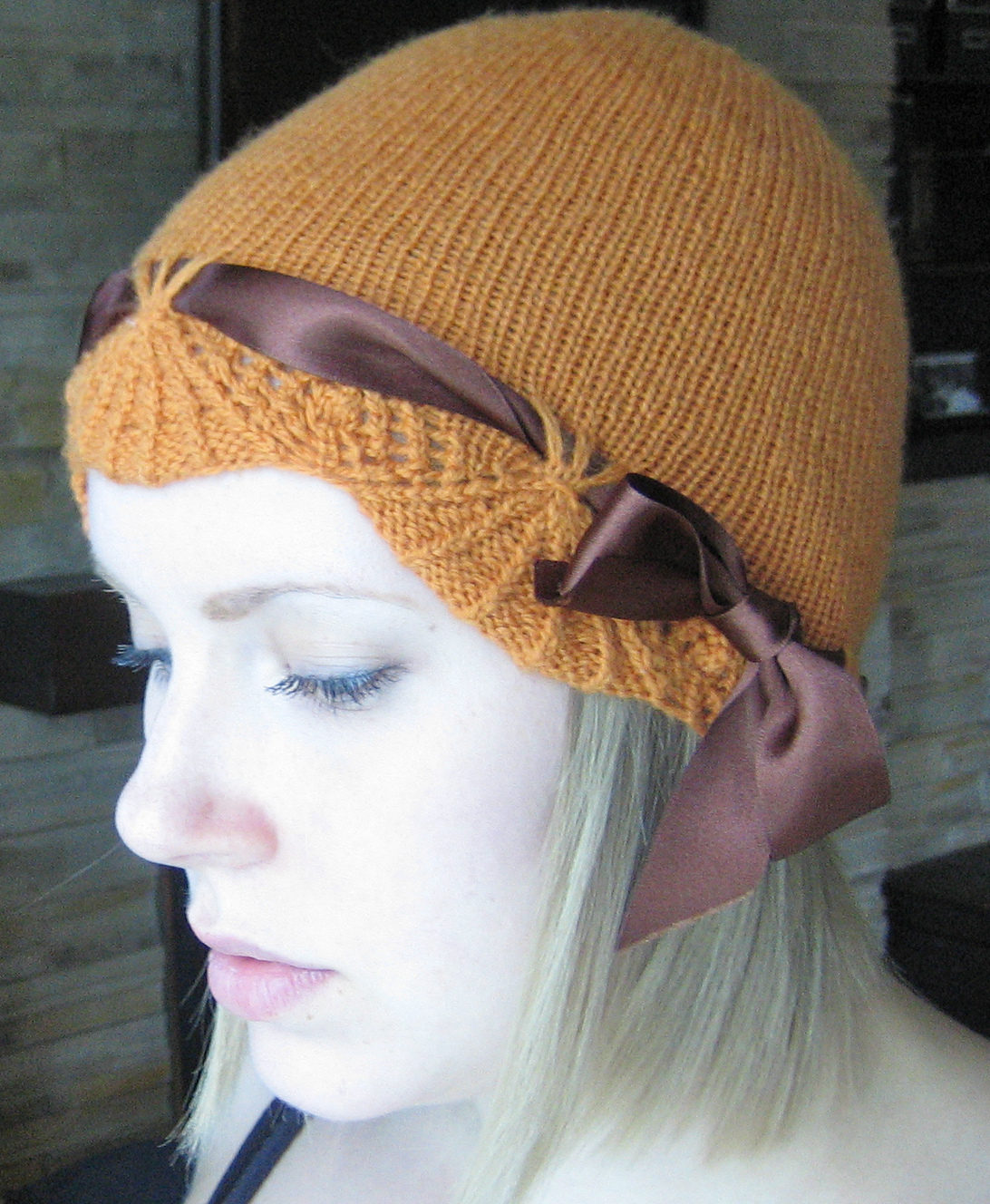 Chapeau Marnier
This cute cloche features a fun lace brim and a soft silk ribbon bow. Designed by Marnie MacLean. Pictured project by annasophiee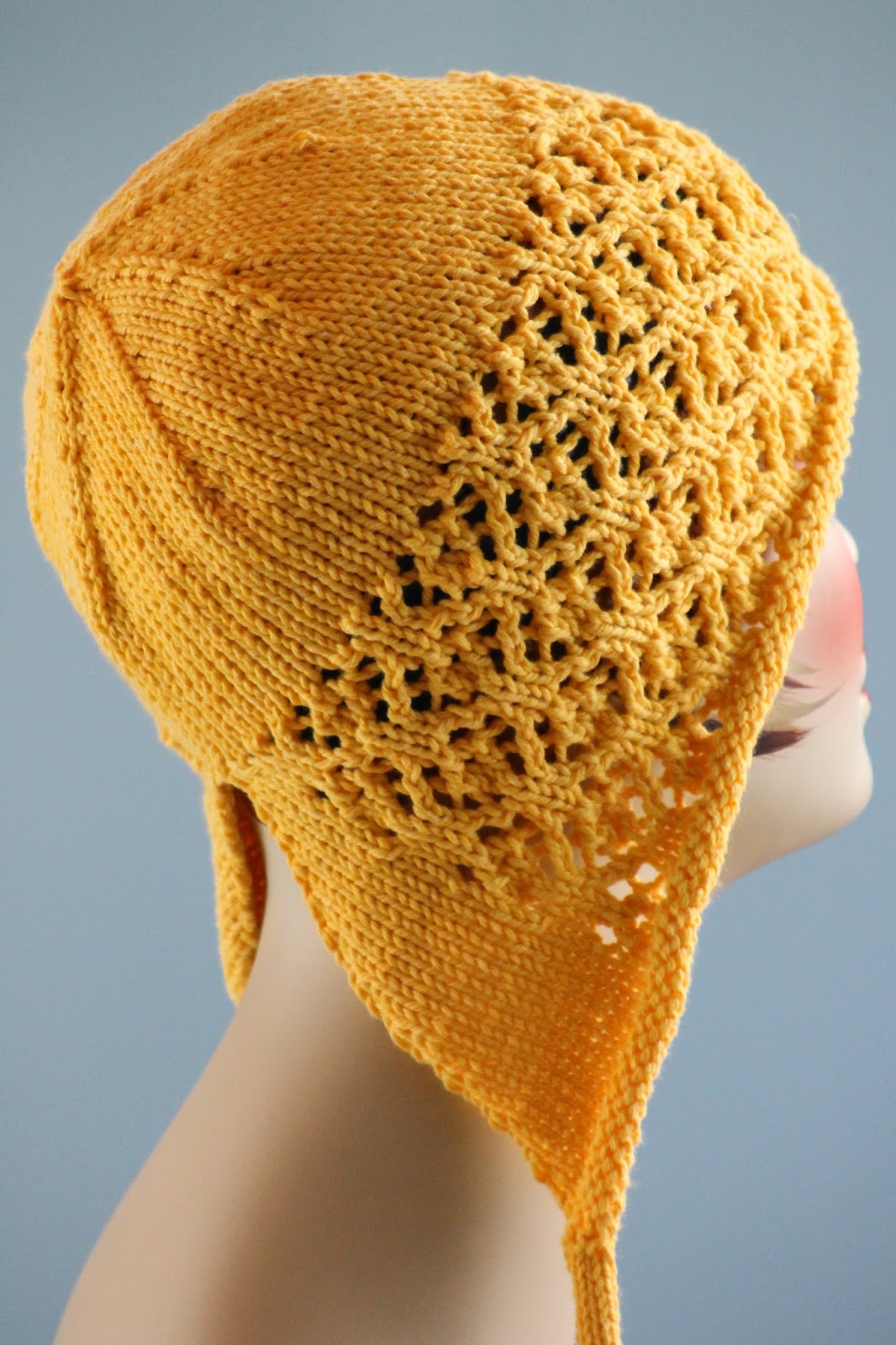 Floral Mesh Bonnet
Gretchen Tracy designed this lace cloche that extends over the ears in sizes from child through adult.
'
Regina
Designed by Carina Spencer, Regina is an Art Deco inspired hat with a little slouch and a lot of style. It is knit in one piece from brim to crown and made to size as you go.
Caroline Hat
Caroline is a lightweight, summery cloche designed by Hannah Ingrams who named it after Caroline Reboux, inventor of the cloche. It featuring a turned hem, pleat detail, and grosgrain hatband with bow.
Angora Cloche Hat
Designed by Plymouth Design Studio, a bow-like detail adds a bit of flair to this retro-style hat. Stretches quite a bit for a close fit.
Lady Jodie Hat
The hat is knitted flat and seamed, then stitches are picked up along the top edge for the top of the crown. Experiment with knitting the body and parts of the flower in different colors!
Vintage Button and Rib Hat
Hat body is knit sideways in rib and then stitches are picked up for the crown.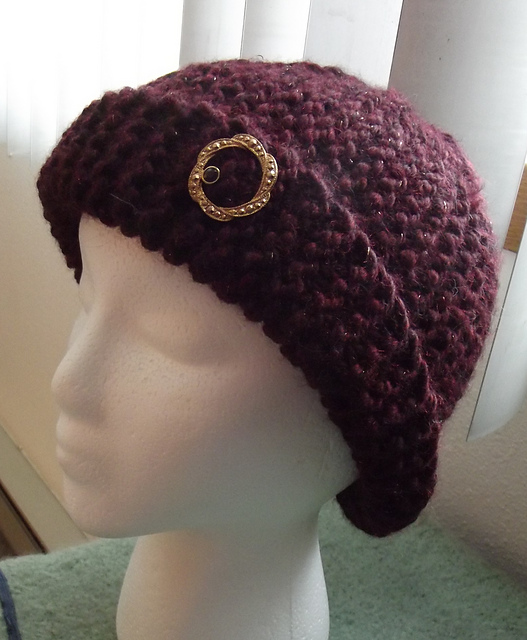 Lady Lorri Hat
Designed by Maddalena Cascio for super bulky yarn
New!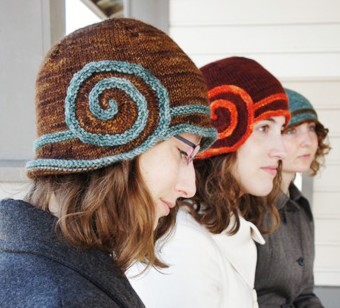 Escargot Cloche
Designed by Veronica Parsons, this hat is knit in one piece. The brim and spiral are worked flat and then joined as you knit the body in the round.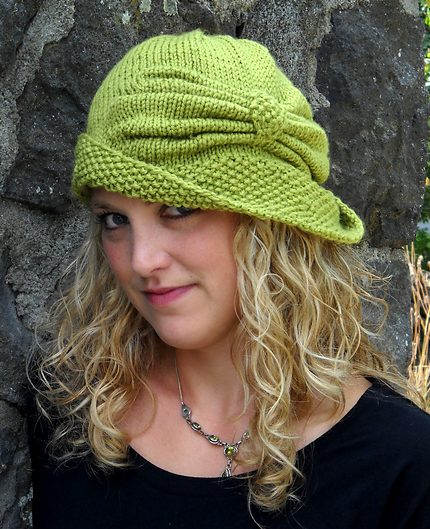 Cloche Divine
Designed by Meghan Jones, this cloche features a wide border of seed stitch for the brim. The stunning bow is created by making short rows and then gathering them together by purling together two rows at once.
Get the yarn recommended by the designer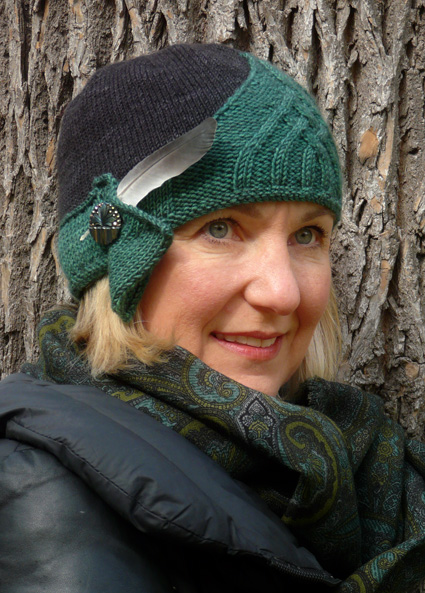 Alice Cloche
Julie Turjoman designed this hat after the designs of Parisian designer Alice Bernard, a successful couturière and hat designer during the Roaring Twenties. Sizes S (M, L).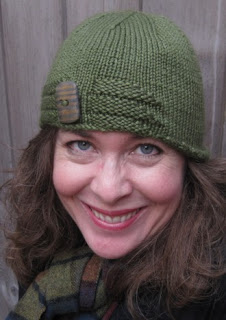 Double Double Cloche
Designed by Mary Keenan to do double duty as a regular cloche or chemo cap, this fast, easy hat features an asymmetrical rolled brim worked flat until the decorative band stitches are cast on and the whole is joined to work in the round.
Get the yarn recommended by the designer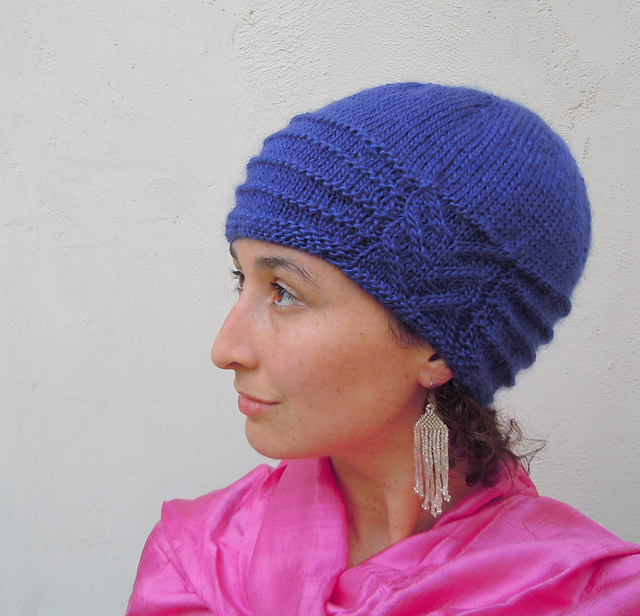 Rosazura
This cloche by Alegria DaSilva features Art Deco detail in  garter stitch bands radiating from a framed staghorn cable. Rosazura was created using Berroco Lustra, which provides a subtle sheen and excellent stitch definition.
Get the yarn recommended by the designer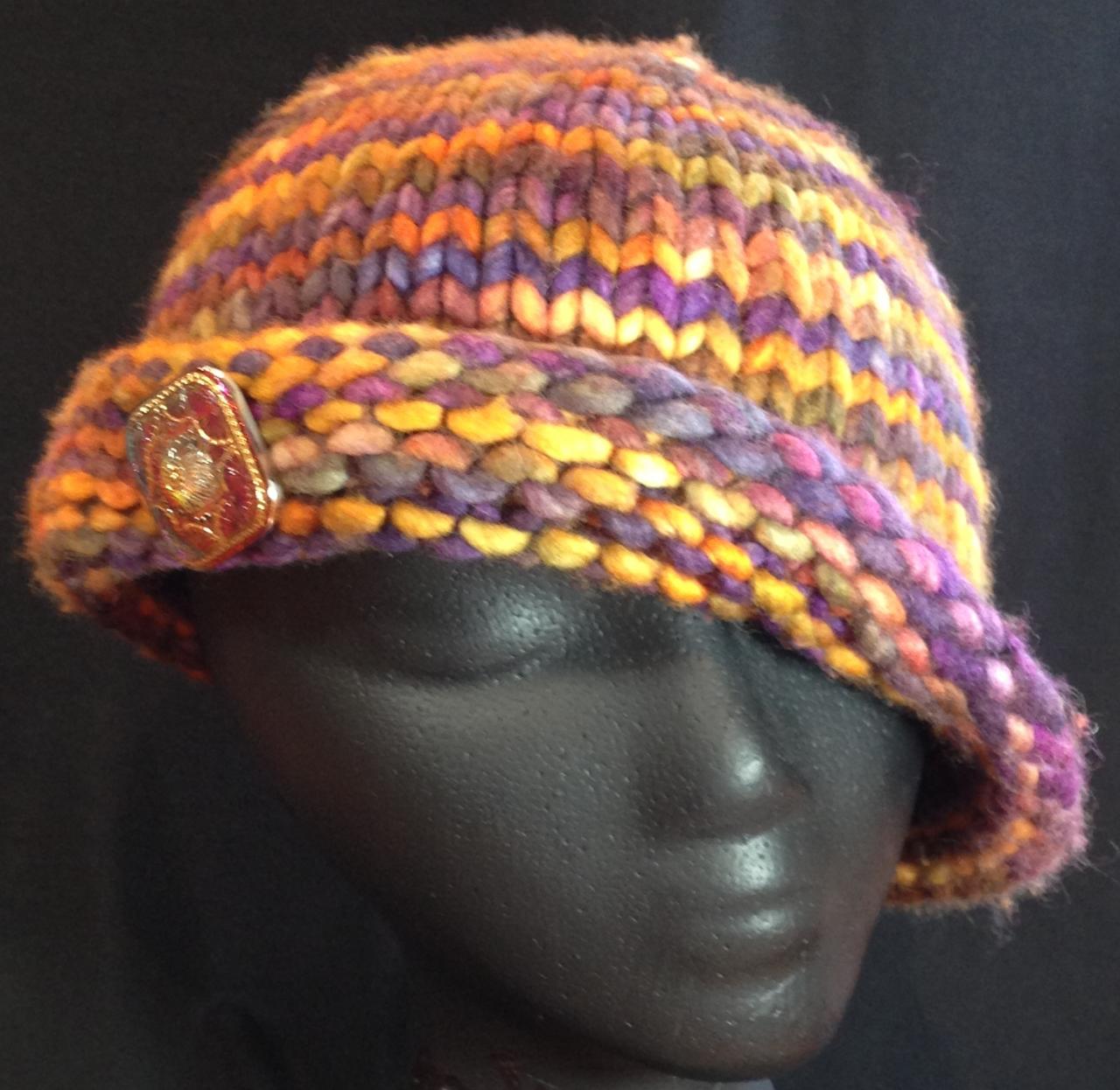 Fall Cloche
Designed by Kerri Shank for super bulky yarn.
Get the yarn recommended by the designer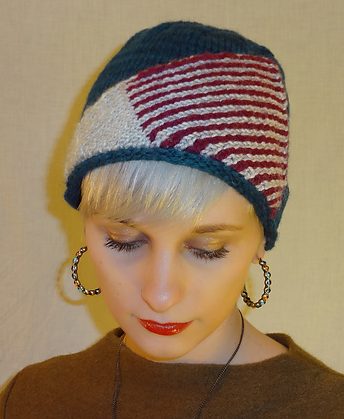 Sitting Pretty
Designed by chloeheartsowls using vintage 1920s/1930s cloches as inspiration.
Get the yarn recommended by the designer
Mochi Plus Spiral Hat
Designed by Sandi Rosner at Crystal Palace Yarns for Mochi Plus yarn, this hat can has two types of folded brims and is fun to knit with its unusual spiral assembly. The sizing is for an average woman, but tips for making child size and extra large are included.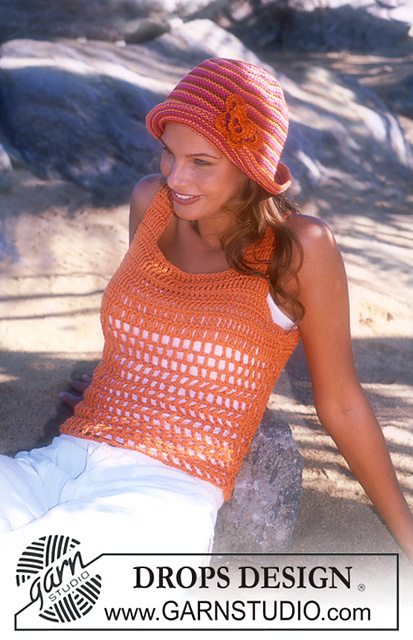 Garter Stitch Hat

Daisy Cloche
This cloche hat with pleated rolled brim, textured stitch, and leaf motif knit separately was inspired by the character The Hon. Daisy Dalrymple from the mystery series created by author Carola Dunn. One of the 20 patterns in  A Head For Trouble: What To Knit While Catching Crooks, Chasing Clues, and Solving Murders (20 Hats & Adornments Inspired by Lady Detectives of the Roaring Twenties).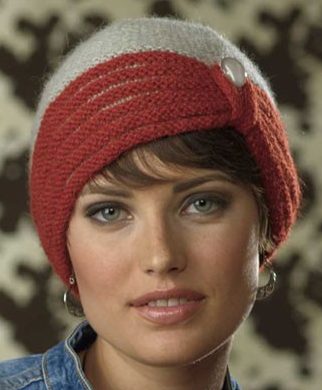 Zelda Cloche
A 1920s style cloche with contrasting ribs and button.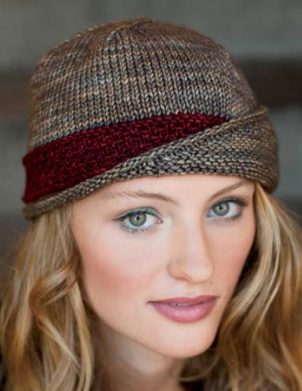 Lucy Hat
This cloche style is simply elegant with a knit band of color and an asymmetrical brim that is sewn into place.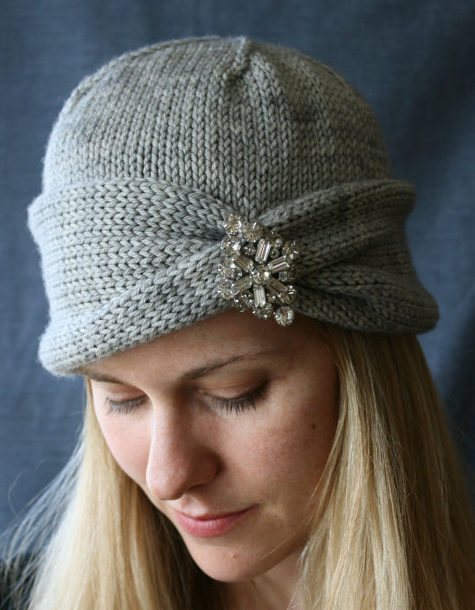 Nola Cloche
Nola is so easy to adjust that you could make it with any type of yarn. Nola features a simple but striking twist formed with one cable row, and a rolled brim that is easily adjusted to change the length of the hat.
Get the knitting pattern for $5.00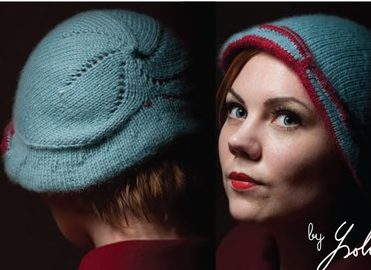 Lee Cloche
This reversible cloche designed by Ysolda Teague is demonstrated by the designer in an episode of Knitting Daily 610. Also included in the episode are other patterns and instructions. Free pattern download and free ebook on knitting techniques included.
Download the episode at Interweave for $3.99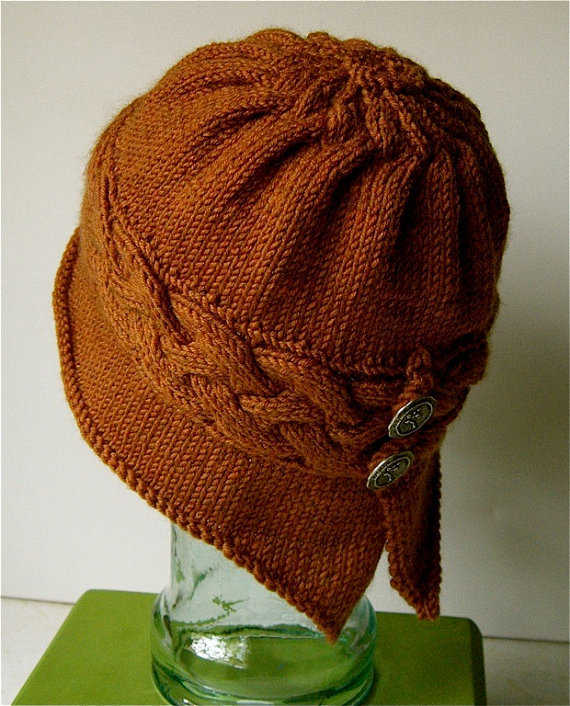 Winfly Hat
Hat is worked flat for cable, then stitches picked up for both top and brim.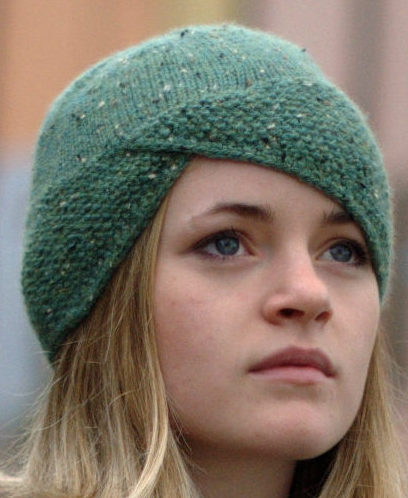 Ravine Cloche
Beginning with a provisional cast on, stitches are worked onto the textured brim to create a seamless and stylish finish.
See more pics and get the knitting pattern on Etsy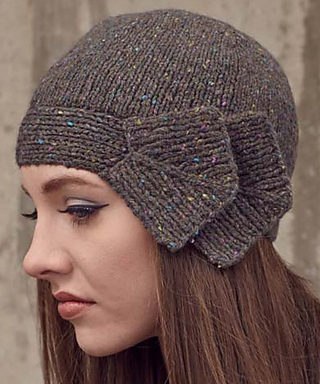 Bow and Arrow Cloche
Designed by Andrea Babb, this hat is knit in pieces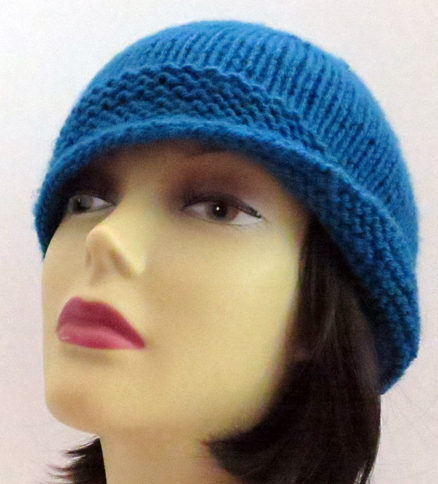 Leona
A great beginner pattern, this hat can be worn different ways, brim up and down, for different looks.