Game of Thrones Knitting Patterns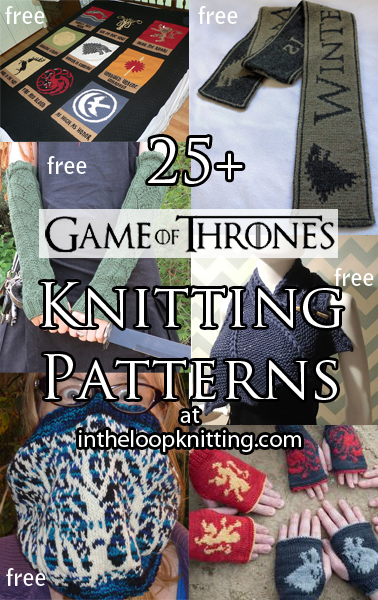 Winter is coming — or at least season 7 of Game of Thrones, so it's time to get knitting with these scarves, cushion, shawls, mitts, hats, blankets, cowls, and socks inspired by Game of Thrones, the Song of Ice and Fire characters, and dragons.
To get the knitting patterns, scroll down the page to the individual pattern you want and click on the link to that pattern.
These patterns are not my designs but links to other designers who have generously shared their patterns. If you have questions about how to knit a specific pattern, please contact the designer directly.
All links on this site are for informational purposes, but please note that some links are to affiliate sellers that pay me a small commission on purchases.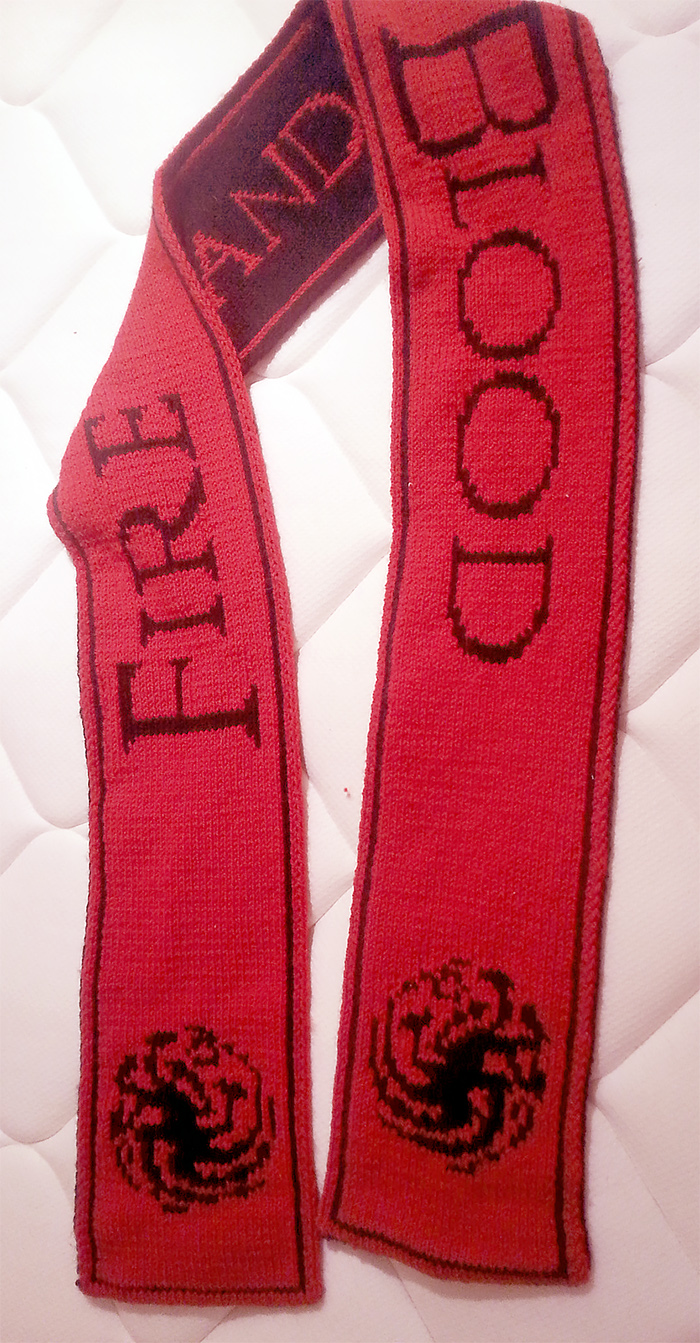 House Targaryen Scarf
This double knit reversible scarf inspired by Game of Thrones features the House Targaryen dragon sigil and the motto "Fire and Blood".  Designed by Elizabeth McComb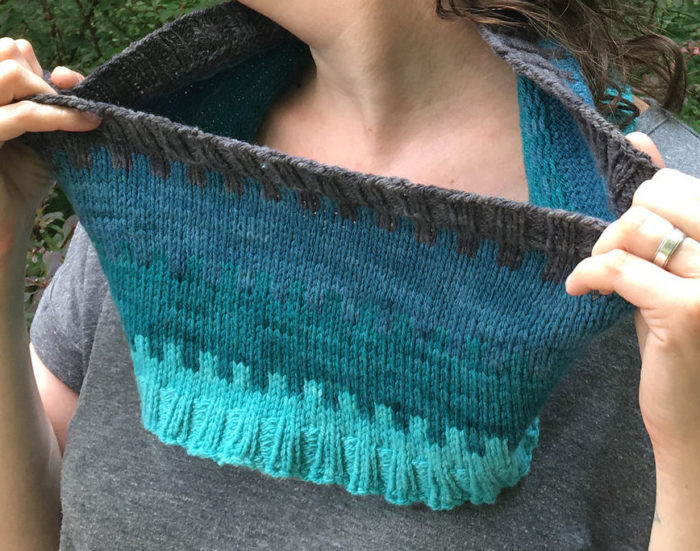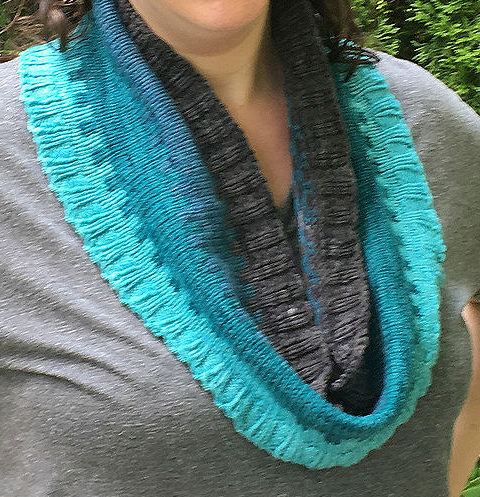 Beyond the Wall Cowl
Three color cowl in ice colors.  2 sizes. Designed by Stefanie Goodwin-Ritter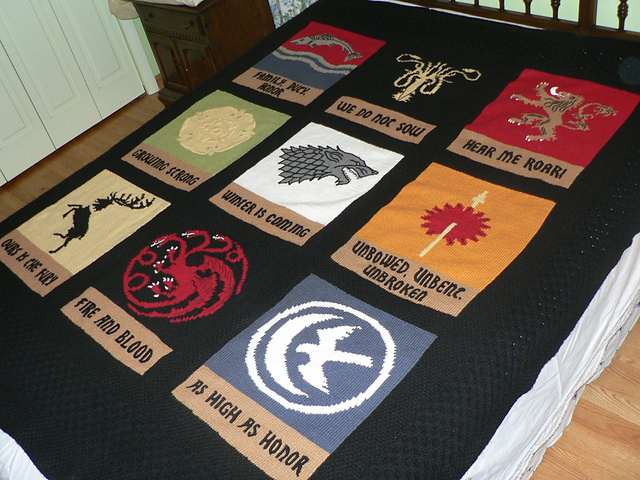 Game of Thrones Blanket
The sigils of the houses adorn this knitted design by Ruby Gal is created with intarsia, a simple cable pattern, and basic embroidery.

Weirwood Cowl
A stranded cowl picturing the Weirwood trees from A Song of Ice and Fire and Game of Thrones. Designed by Andrea Krüß-Anders. I like the way it looks just like a pretty graphic pattern when draped around the neck. Available in English and German. Pictured projects by JennyLee1011 and ajtho1

Winter Is Coming Scarf
The Dire Wolf of House Stark proclaims that winter is coming in this charted pattern designed by Julie Chen.

Daenerys Mitts
Cable and texture create a dragon back on the back of these fingerless mitts. Designed by Vlněné sestry. Available in English and Czech. Pictured project by creationsonawhim

Arya's Water Dancer Cowl
Kristen Ashbaugh-Helmreich was inspired by Arya Stark to create this hooded cowl that her favorite character might have worn on her journey to get back to Winterfell.
Download the free knitting pattern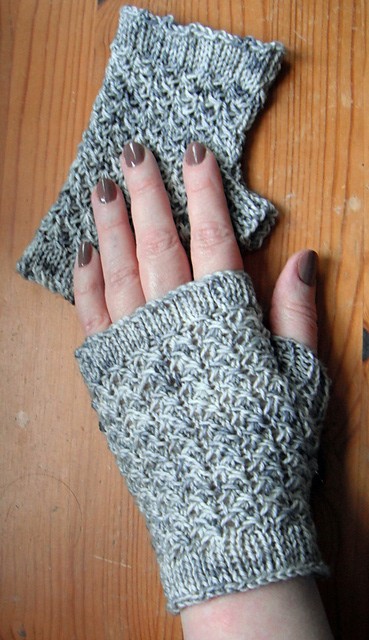 © Euchronia
Arya's Gauntlets
These fingerless mitts were designed by Julie Coburn with modified star stitch to resemble chain mail.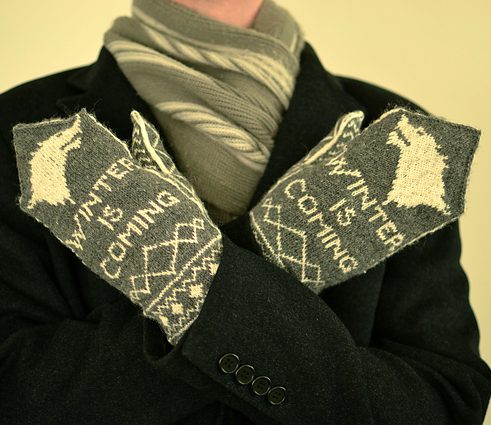 Winter Is Coming Mittens
Designed by Annelie Hansson.
Dragon Scale Gauntlets
Designed by Annemarie Pearson.
Dragon
NY Times Bestselling Author Kim Harrison designed this impressive dragon and has generously provided the pattern complete with photo and video tutorials.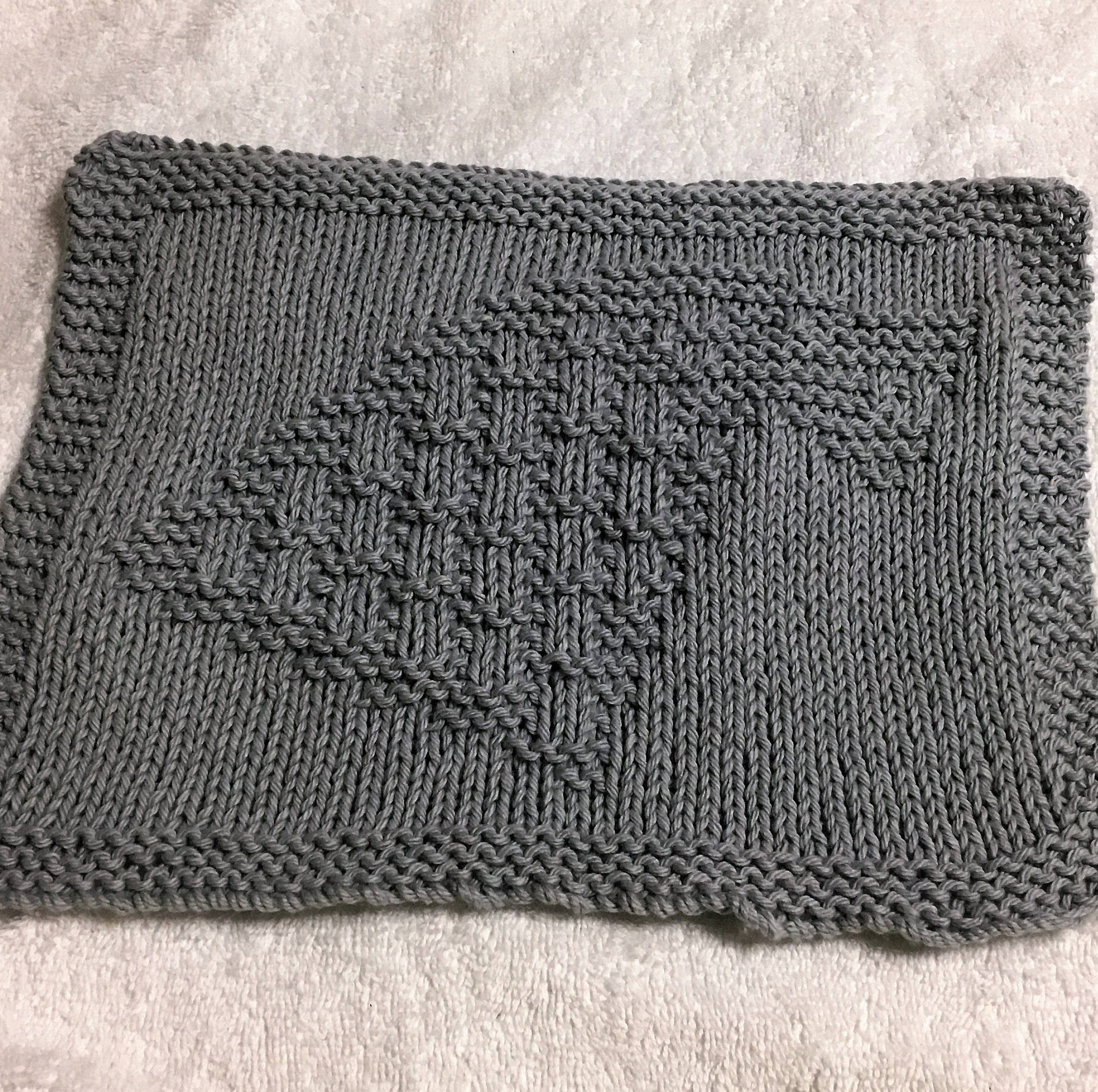 House Stark Wash Cloth
Knit and purl design.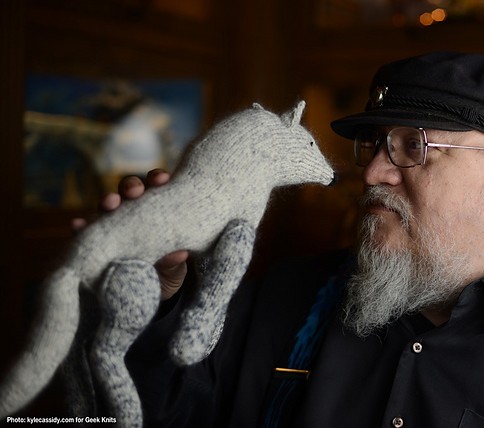 © Kyle Cassidy
Dire Wolf Softie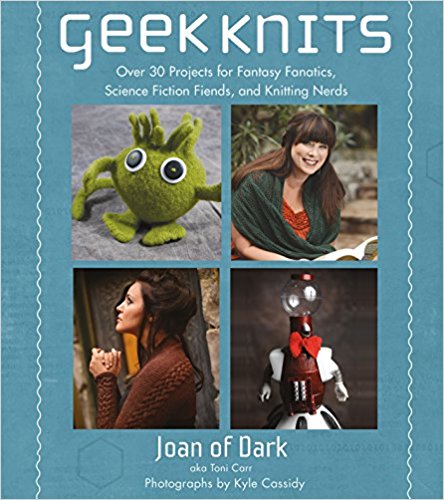 This dire wolf toy is one of 30 knitting patterns in the book Geek Knits by Toni Carr aka Joan Dark. The dire wolf is worked in the round starting at the tail and ending at the nose. The legs are each worked separately, also in the round, and then joined using two I-cords to create movable limbs for a frolicking, leaping, or lounging beast!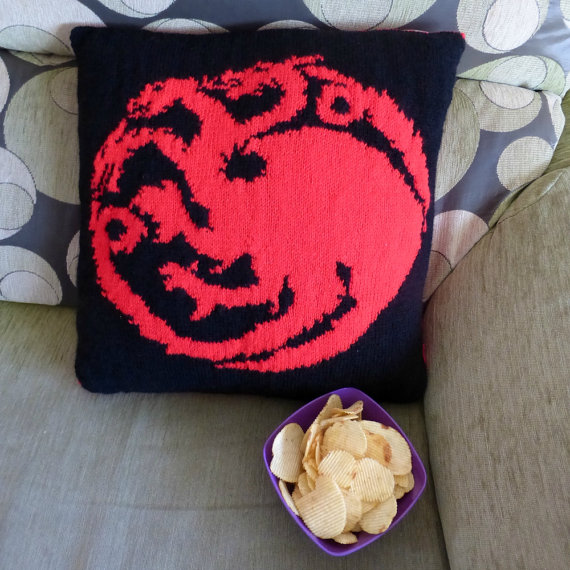 House Targaryen Cushion
A simple knitting pattern with straight needles with colorwork in intarsia. Back has the motto "Fire and Blood"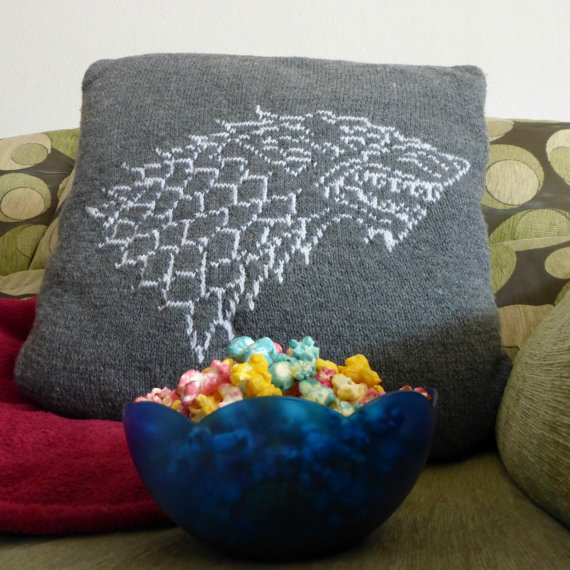 House Stark Cushion
Direwolf front pattern shown. The reverse has the motto "Winter is coming".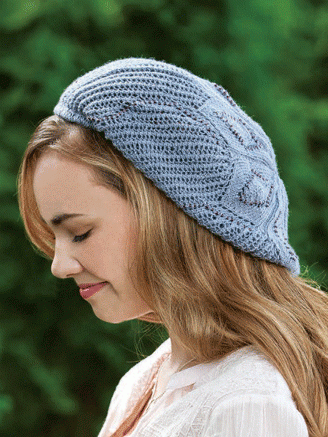 Sansa Hat
This beret / snood hat designed by Katrina King was inspired by silver net with gems that Sansa wore in her wedding to Joffrey in the Song of Ice and Fire books. The hat has seven sections to represent the seven new gods that are worshipped in Westeros and uses beads for the gems.
[widget id="black-studio-tinymce-8″]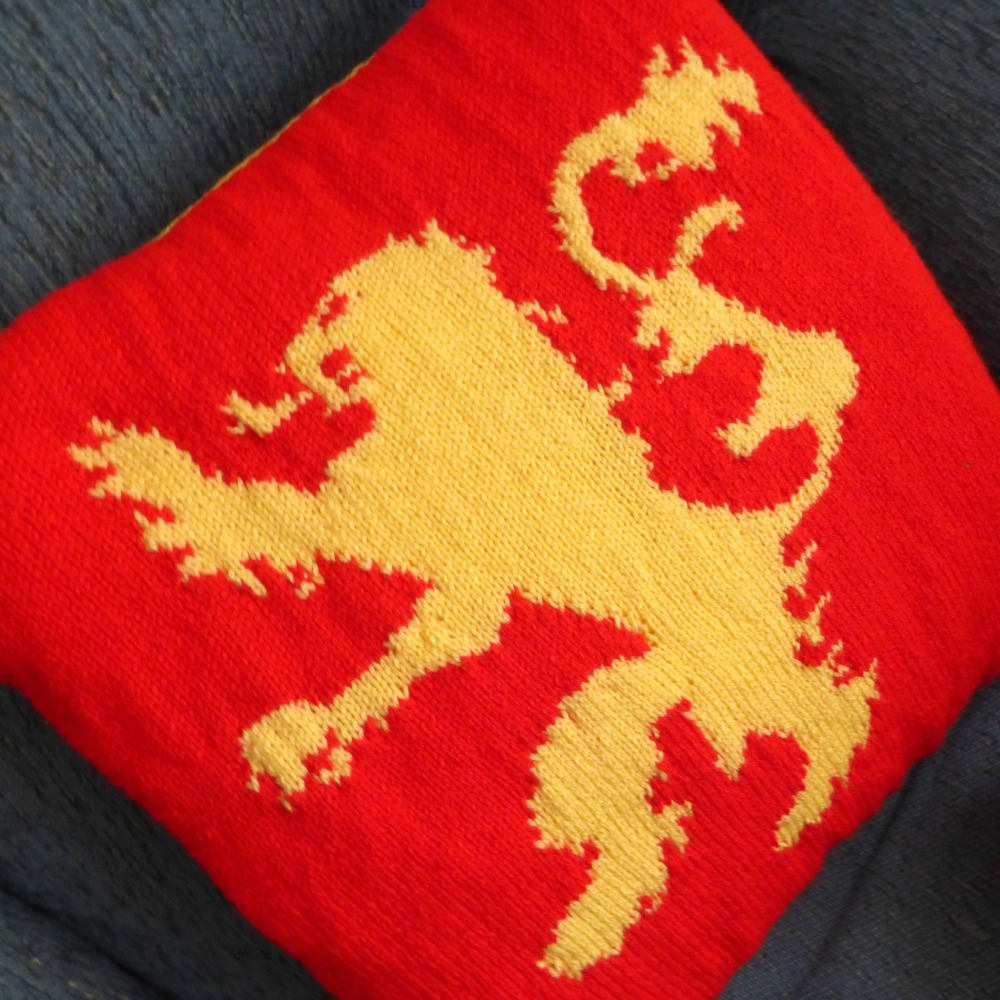 House Lannister Cushion
A simple knitting pattern with straight needles with colorwork in intarsia. Back has the motto "Hear My Roar"
Daenerys Cowl
This stitch resembles dragon scales and is one of three patterns including a headband and fingerless mitts. The designer Lena Skvagerson originally named this for Daenerys though Annie's renamed it.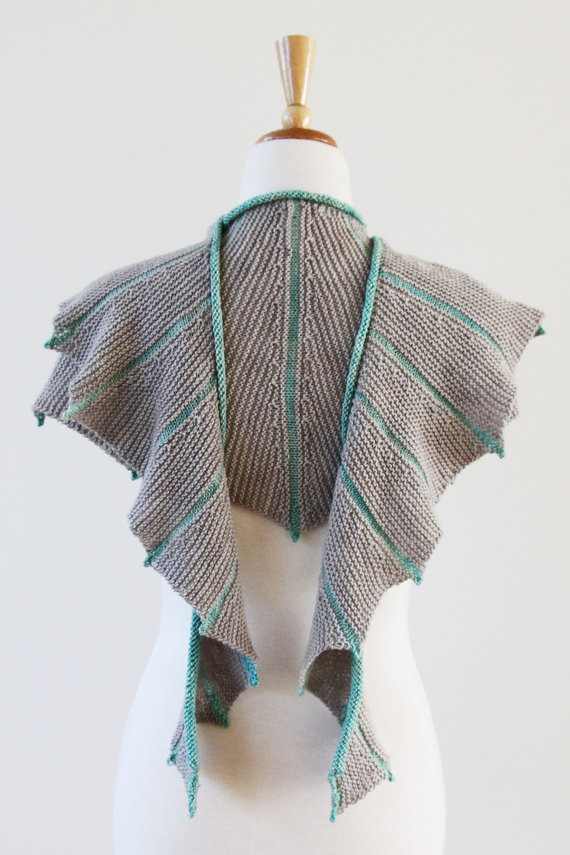 Dragon Shawl
This pattern wasn't specifically inspired by Game of Thrones but it fits so perfectly with the theme I couldn't resist. Knit side to side in short rows.
Get the knitting pattern for $6.00

Game of Thrones Inspired Mitts
10 patterns in ebook with sigils for Arryn, Baratheon, Greyjoy, Lannister, Mormont, Night's Watch, Stark, Tarygaryen, Tully and Tyrell. Four sizes from child to adult.
Get the 10 pattern ebook for $30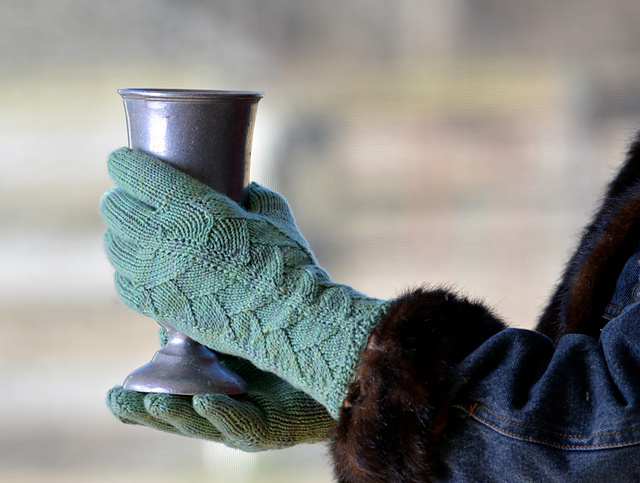 Danni's Gloves
Named for Daenerys Targaryen from The Game of Thrones. The stitches resemble the scales of a Dragon.
Terry Matz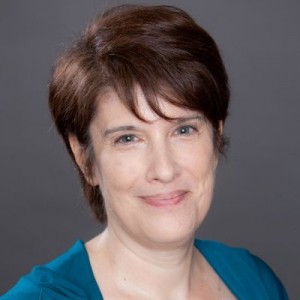 Terry is a knitting late-bloomer, learning to knit as an adult from Internet tutorials, because she wanted a craft that was useful, fun, and portable. Knitting hats for cancer patients inspired her to design her own patterns—available for free at her blog, intheloopknitting.com. Terry met her husband Ken at a science fiction convention and moved to the Kansas City area to be with him more than 30 years ago. Terry supports her yarn stash by creating websites and other digital media. Terry firmly believes in Knitting in Public—it's a great conversation starter!