Textured Shawl Knitting Patterns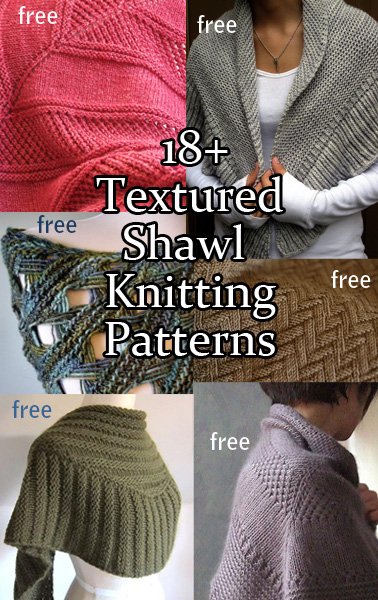 The beauty of these shawls comes from the texture created by different stitch patterns. Most are very easy patterns, showing that you don't have to have a complicated pattern to create a lovely shawl. The patterns often use heavier weight yarn as well for a faster knit. For more shawl patterns visit
Patterns for Purchase

Drift Shawl
This cable triangular shawl is 58″ W x 24″ D.

Roccoco Shawl
Elegant, versatile, bold and glamorous, this wrap is knit in worsted weight yarn.

Fanned: Three Fans Shawl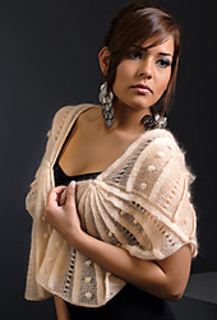 This exquisite shawl for lace yarn is of 17 projects in Olga Pobedinskaya's Knitting Pleats: Stunning Garments and Accessories book.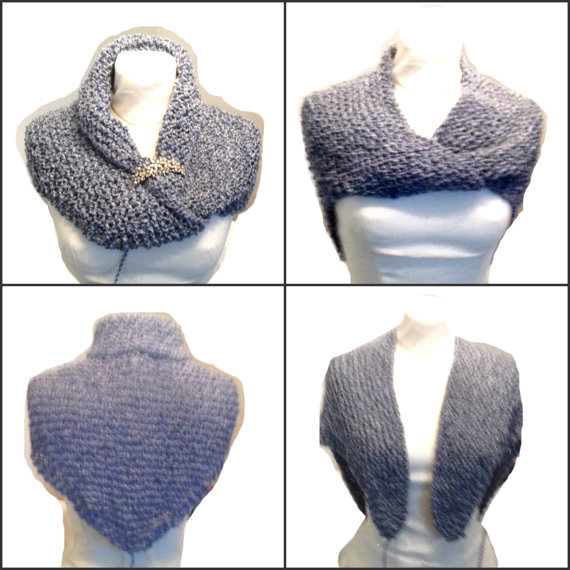 Claire's Shaulette Cape
Inspired by a favorite historical fantasy heroine.

Texelle Shawl
A textured triangle shawl knitting pattern worked in worsted weight yarn, Texelle is a sampler of textured knitting stitches allowing you to practice – or learn – a variety of non-lace stitches. Perfect for advanced beginners on up, and beautiful worked in semisolid hand-dyed/painted wools or wool blends.

Oscillating Wrap
This cozy wrap is a combination of seed stitch with a plaited cable pattern that resembles an oscillating line. No need to tie because there is a pull-through pocket in one of the ends.