Baby Bib Knitting Patterns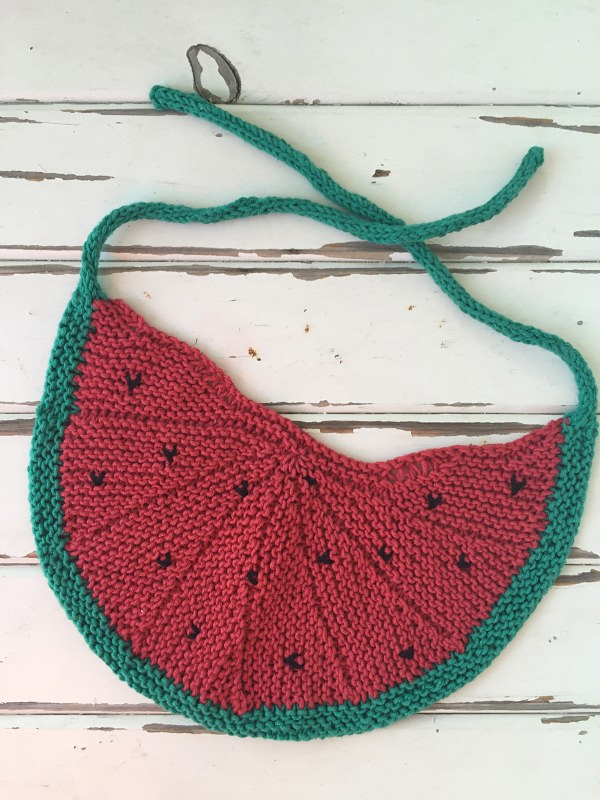 Watermelon Bib
Cute baby bib by Vickie Howell.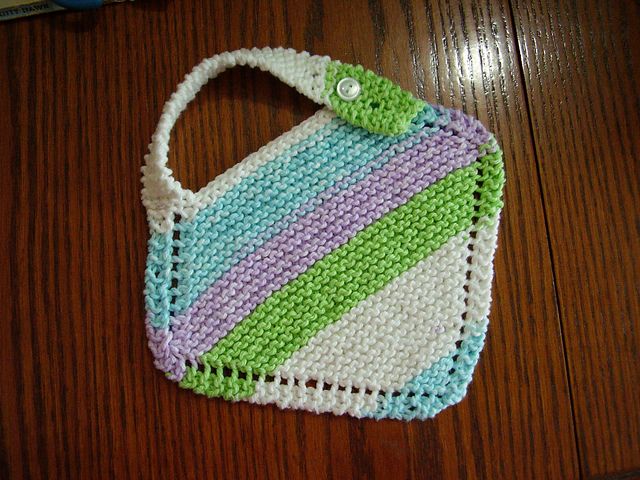 Grandmother's Favorite Baby Bib
Designed by Merin McManus Collins.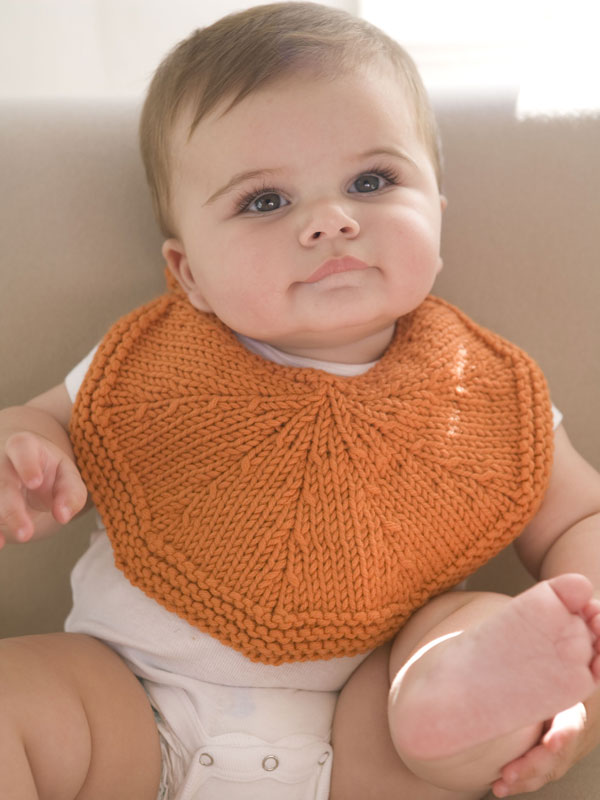 Orangelo Bib
Norah Gaughan designed this baby bib to resemble an orange slice.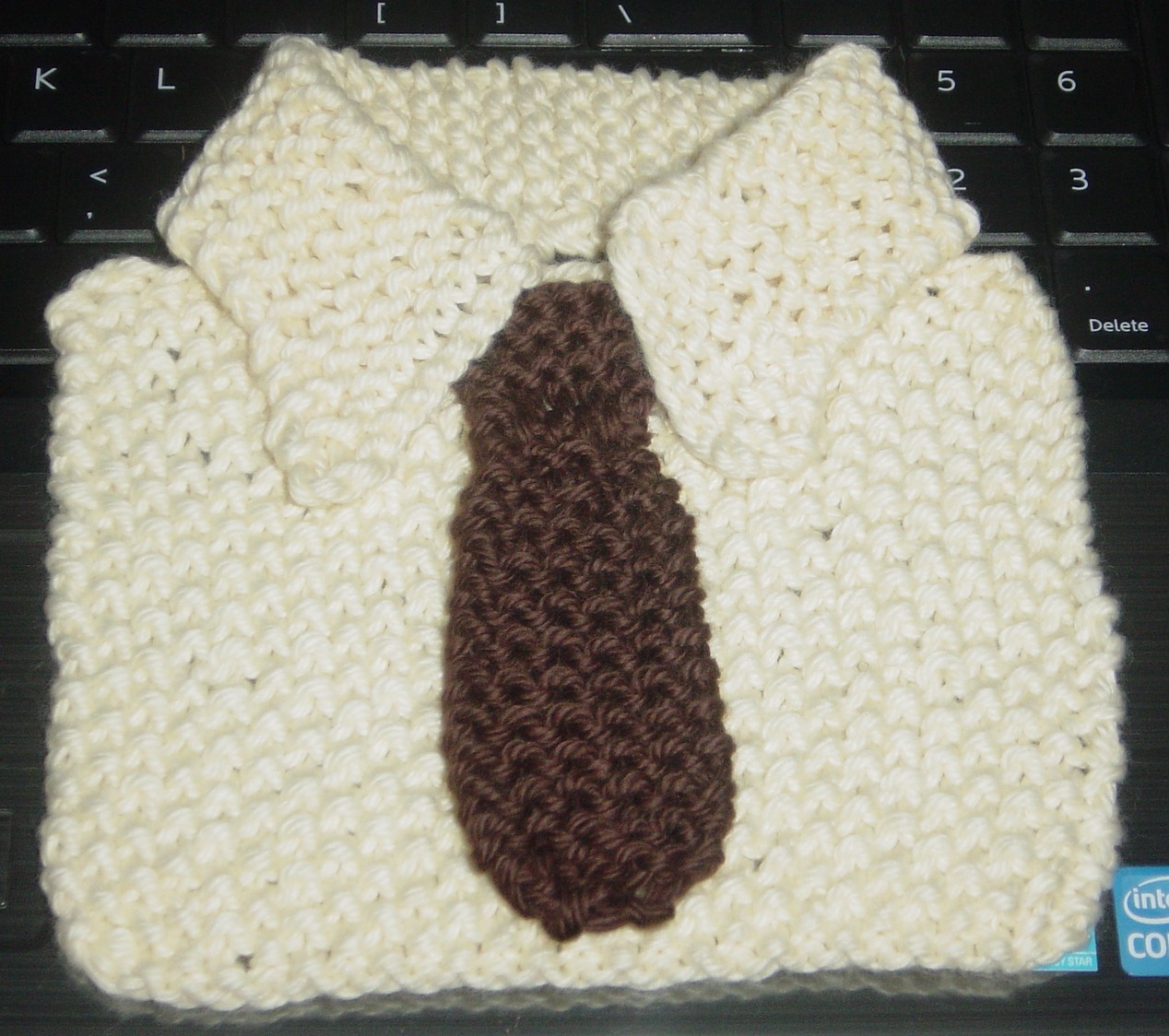 Manly Baby Bib
Designed by Cheryl Fisher to look like a shirt and tie.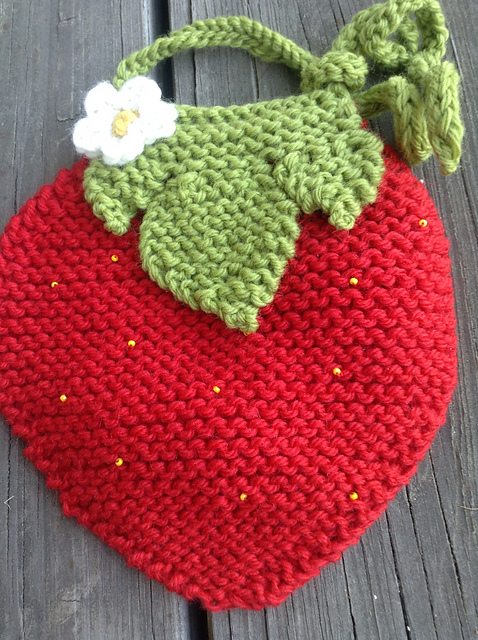 Lea's Strawberry Baby Bib
Vania Jenny designed this bib is knit flat and all in one piece for minimal assembly.
Get the free knitting pattern at the Internet archive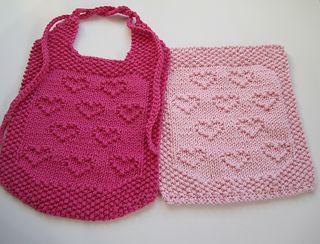 Hearts for Ruthie Free Baby Bib
Knitted by Elaine Fitzpatrick, there is also a washcloth version. The link below goes to the blog post. The link to download the pattern is in the list of links on the right side of the post.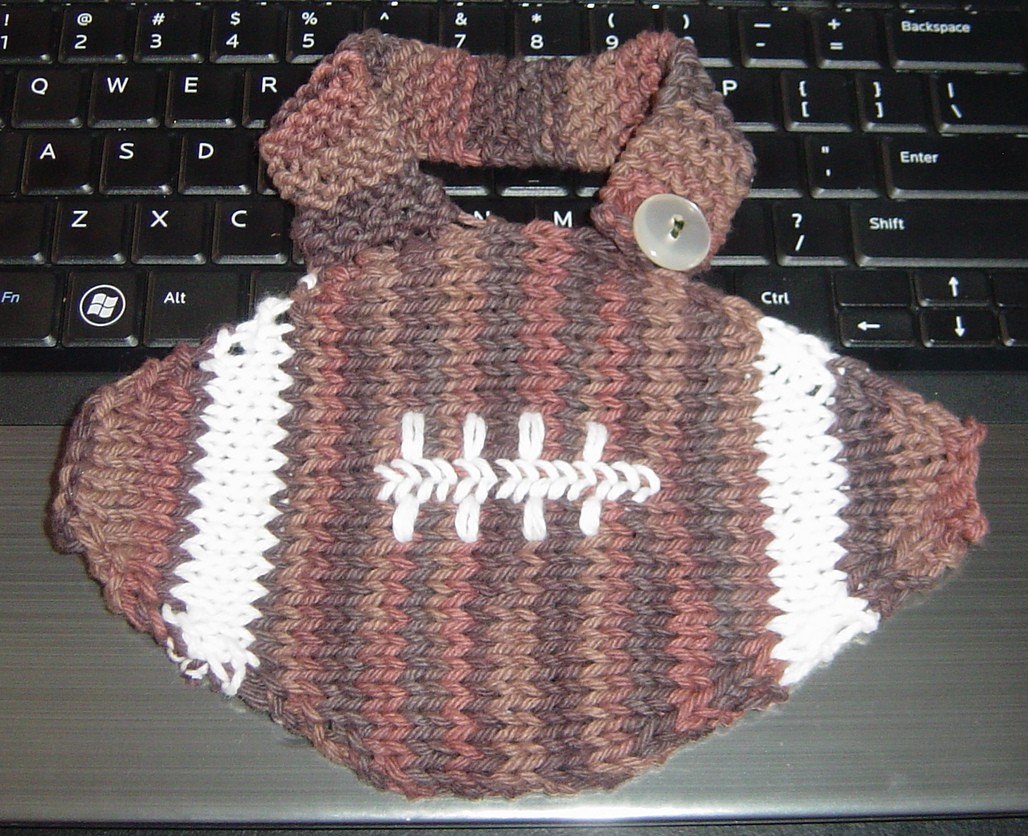 Football Baby Bib
Designed by Cheryl Fisher for young sports fans.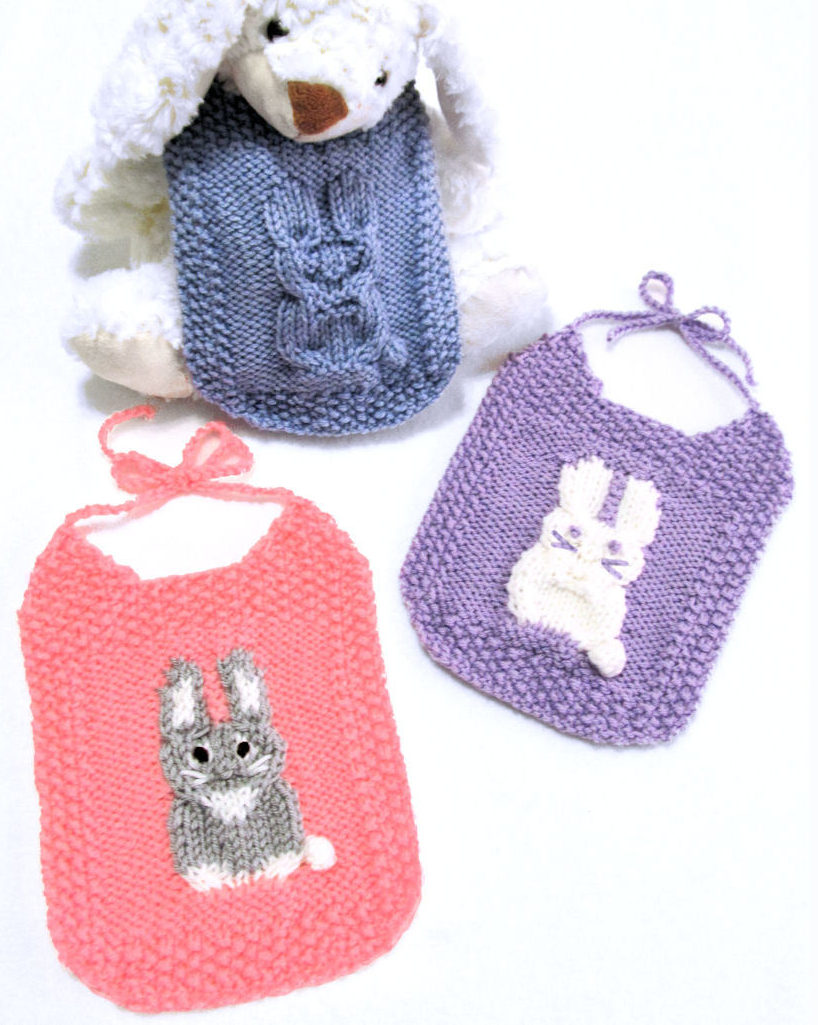 Bunny Bibs
3 versions – cable bunny only , 2 color version, and intarsia version. Full, line-by-line instructions for all 3 bib versions are included.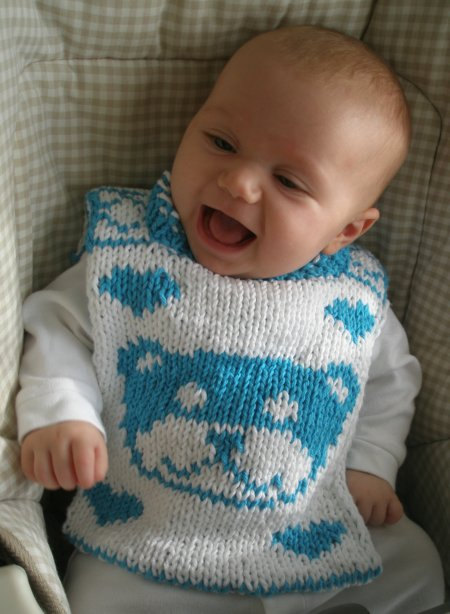 Teddy for Tots Baby Bib
This reversible double-knit baby bib features a teddy bear and hearts. It fits on over baby's head, so it stays on baby. The designer donates all profits from this pattern to a hospital.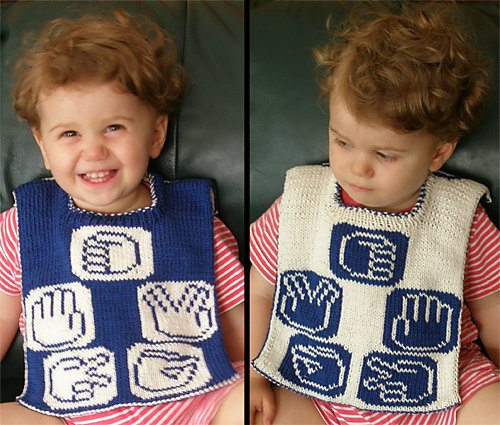 Rock Paper Scissors Lizard Spock Reversible Baby Bib Knitting Pattern
Double knit to be reversible and absorbent. One size fits all; approximately 9″ x 13″ laid flat; to fit head circumferences up to about 17.5″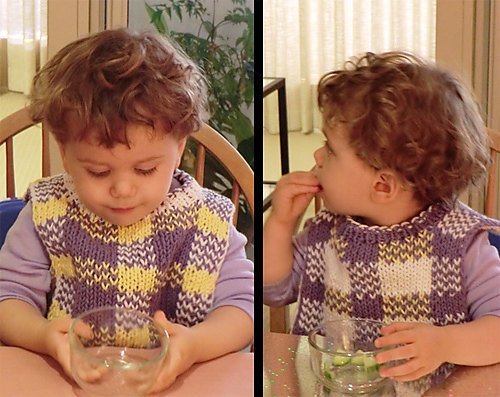 Tartan Reversible Baby Bib
What the well-dressed baby is wearing! Double knit to be reversible and absorbent. One size fits all; approximately 9″ x 13″ laid flat; to fit head circumferences up to about 17.5″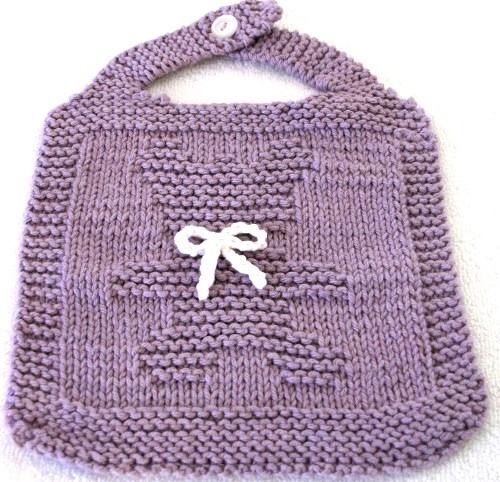 Teddy Bear Baby Bib
Finished Size: 7″W X 8″ H (Bottom to neckline)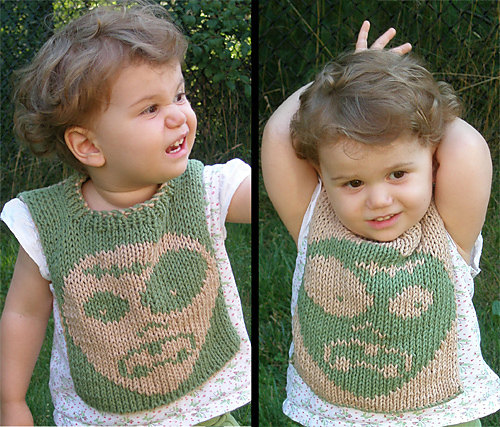 Zombaby Reversible Baby Bib
Perfect for the crawling dead or your zombie loving baby! Whether the cause of your personal laundry apocalypse is pablum or brains, this reversible and absorbent bib can handle it. One size fits all; approximately 9″ x 13″ laid flat; to fit head circumferences up to about 17.5″