Knitting patterns inspired by the movie Frozen include the characters your love: Elsa, Anna, Olaf, and more in hats, toys, clothing, and more.
To get the knitting patterns, scroll down the page to the individual pattern you want and click on the link to that pattern.
These patterns are not my designs but links to other designers who have generously shared their patterns. If you have questions about how to knit a specific pattern, please contact the designer directly.
All links on this site are for informational purposes, but please note that some links are to affiliate sellers that pay me a small commission on purchases.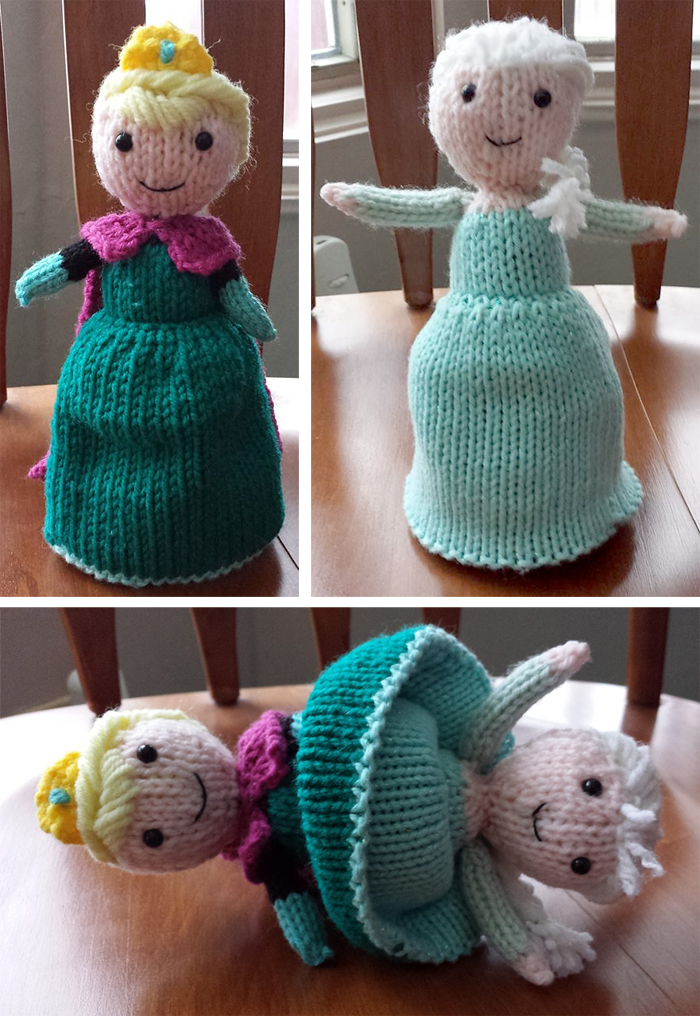 Elsa Frozen Flip Doll
This clever Elsa Doll flips from her coronation dress into her winter dress. Designed by Raynor Gellatly. Pictured project by yndilitz

Queen Elsa Coronation Sweater
Designed after Elsa's coronation dress by Danie S for sizes Women's Small/Medium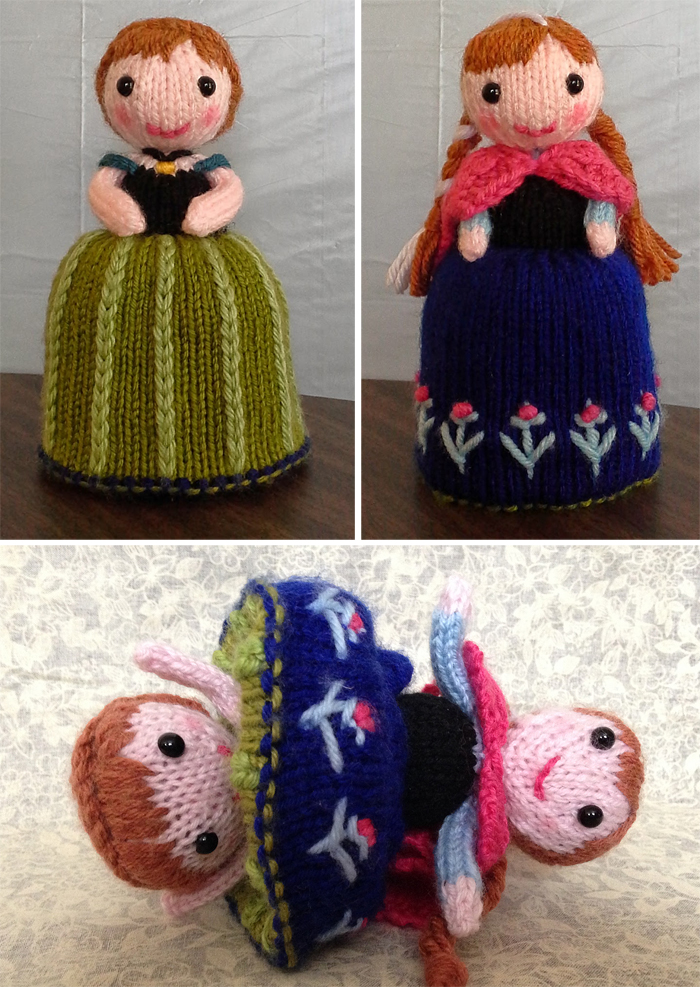 Anna Frozen Flip Doll by Raynor Gellatly
This clever doll flips from Winter Anna with distinctive blue dress, pink cape, and pigtails to coronation Anna with her green dress and regal hair updo. Pictured projects by AliceInDilbrtlnd   and ali61417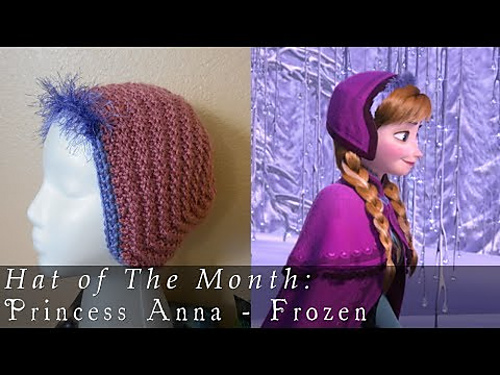 Princess Anna Hat by Pleasantseas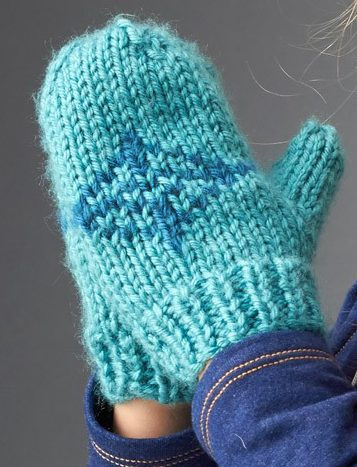 Anna's Mittens
Inspired by the mittens Anna wore in Frozen. Designed by Bernat, pattern mistakenly says they were inspired by Elsa. Toddler/Child: 2/4, 6/8, 10/12 years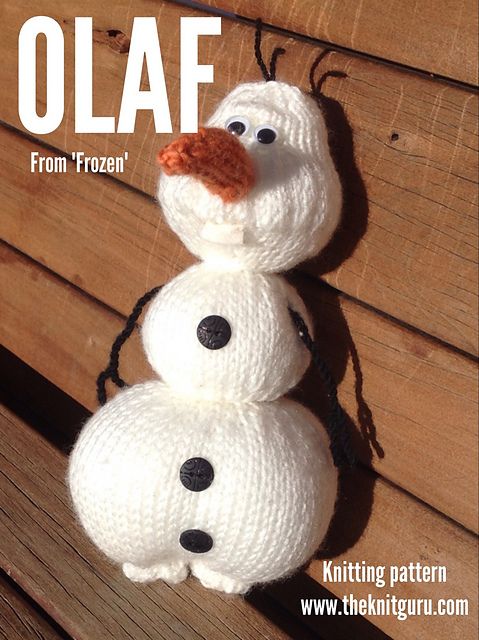 Olaf from "Frozen" by Knit Guru
This Olaf pattern is accompanied by great photos of the construction.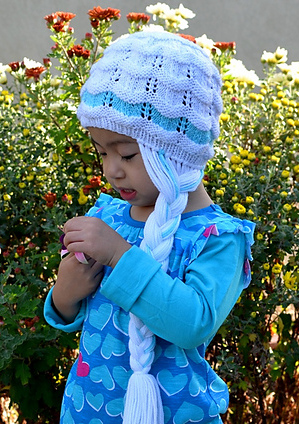 Frozen Wig Hat by Christy Hills
Sizes 3-6 months, 6-36 months, 4-12 years.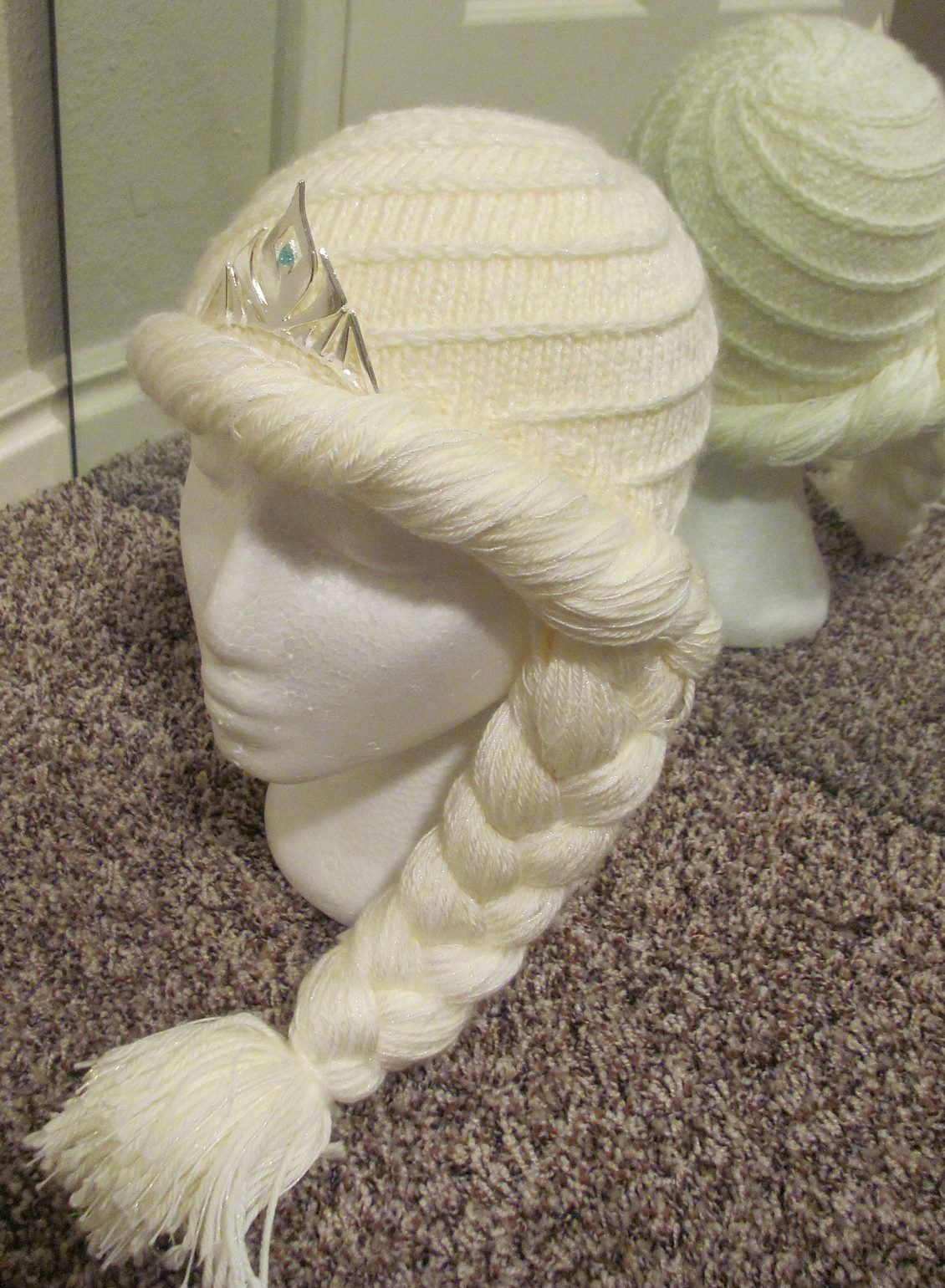 Elsa Hair
Knit version of Elsa hat is stretchier and lighter than crochet versions. Sizes Child, Tween & Adult. Designed by lindyraedesigns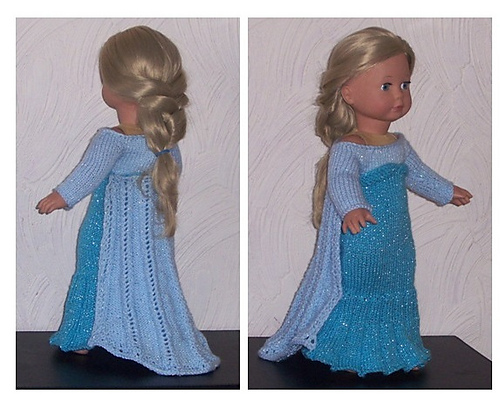 Queen Elsa Doll Costume by Sylvia Schofield
To fit an 18 inch doll such as American Girl, Gotz, and similar size doll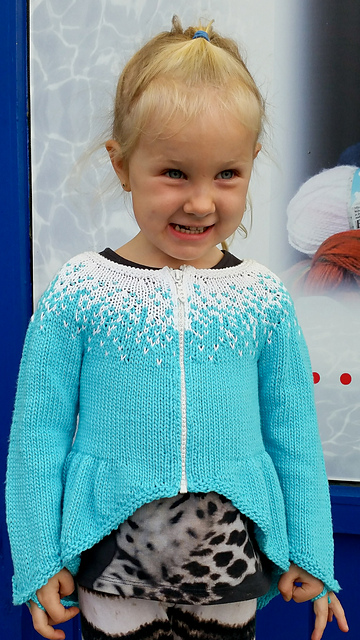 Elsa Cardigan by Helga Linnet
Inspired by Elsa's ice dress, this sweater comes in sizes 1 year to 9 year. Available in English and Icelandic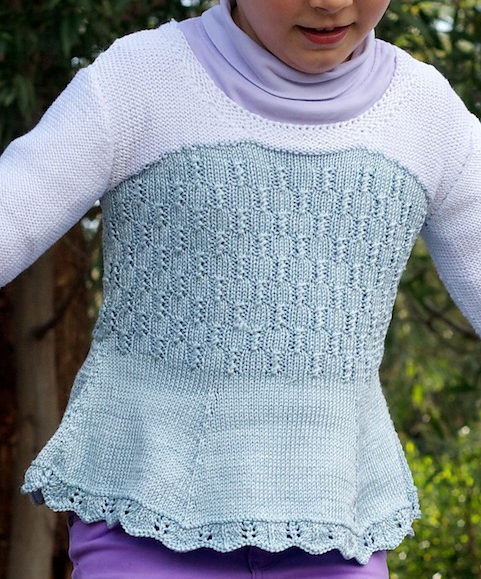 Ice Queen Elsa Sweater
Peplum pullover inspired by Elsa's dress from the Disney movie Frozen features a lace hem on the bottom of a flared peplum and pointed sleeves. Sizes 4 years, 6 years and 8 years. Designed by Jenni Wilson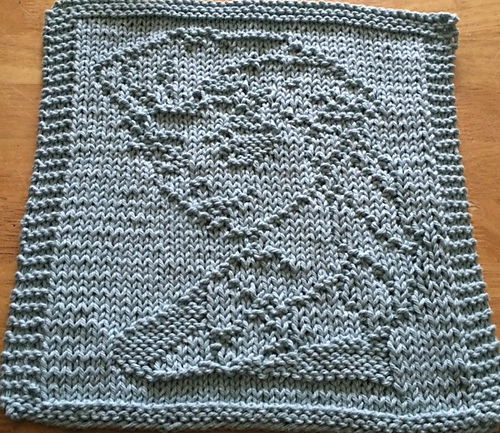 Elsa Washcloth
This Elsa motif Lisa Millan could also be used on a sweater, afghan block, or other projects.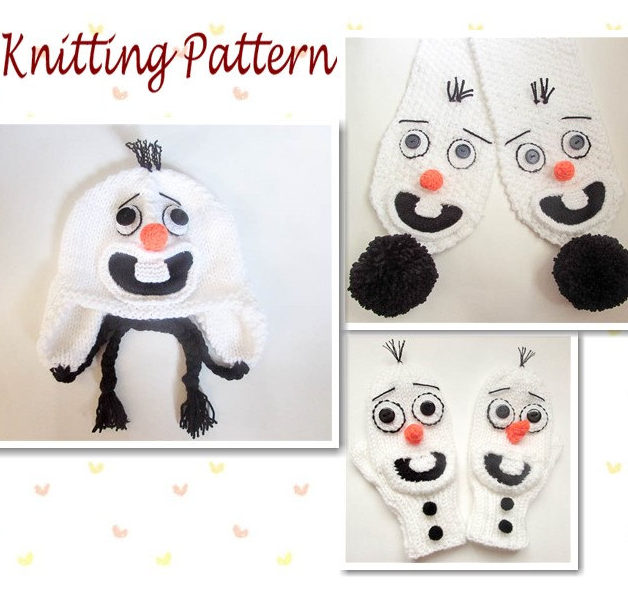 Olaf Hat, Scarf, and Mittens
Several sizes included in this pattern set.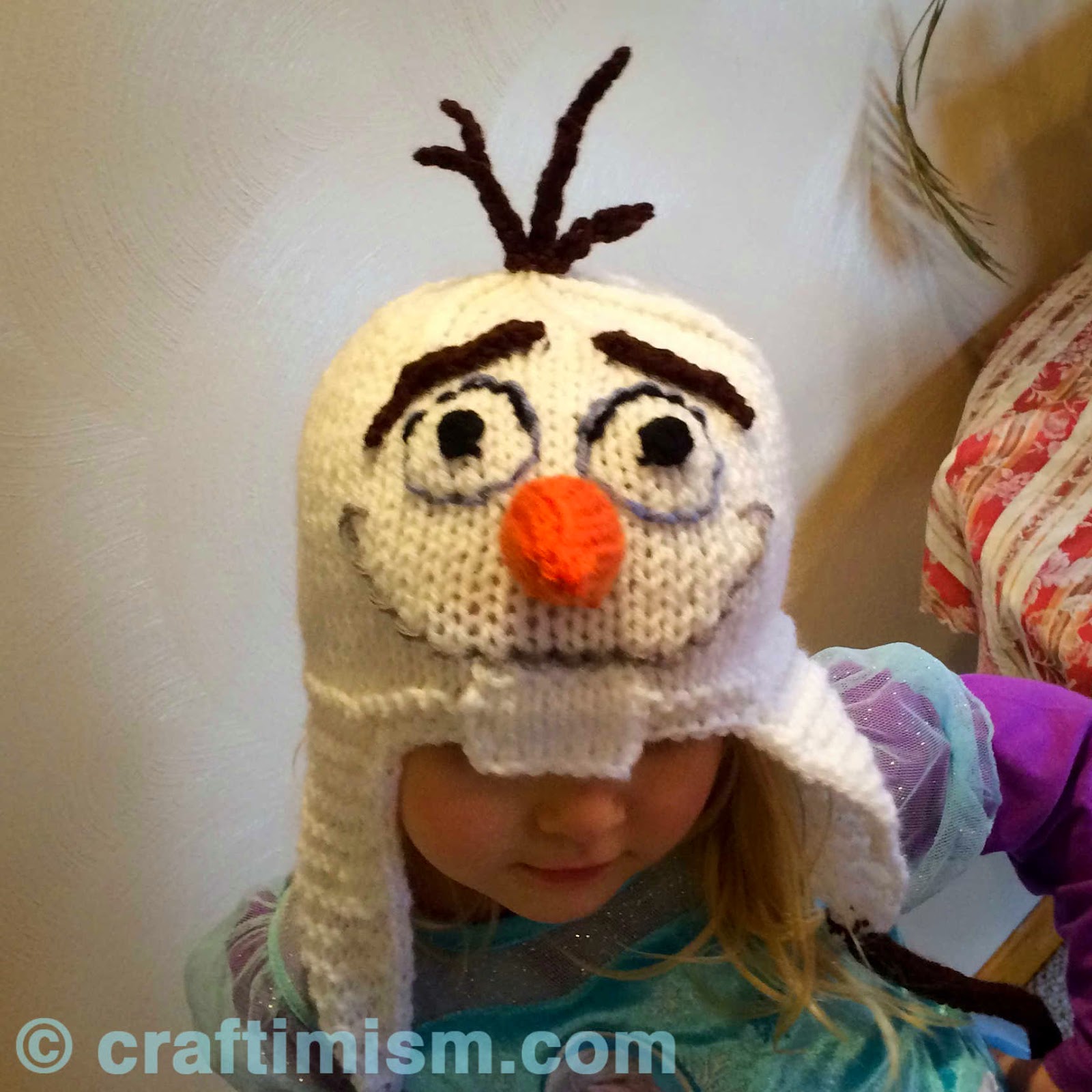 Craftimism Olaf Hat
Heidi Arjes designed this pattern on a basic earflap hat with features embroidered or sewn on.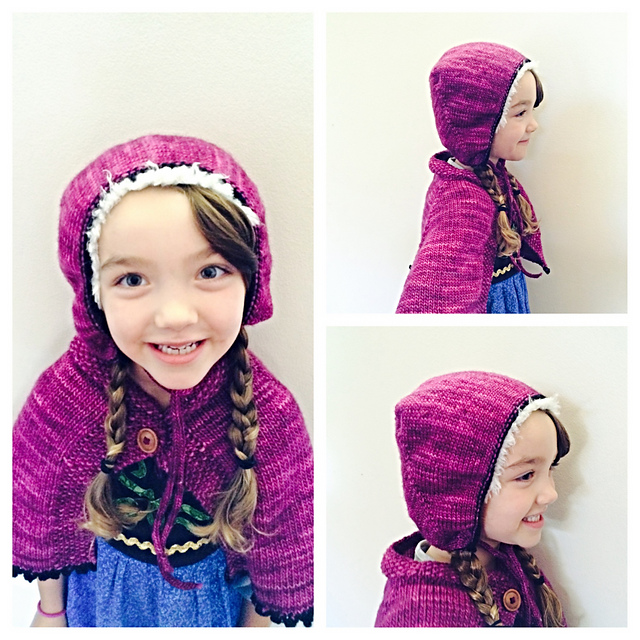 Frozen Anna Cape and Hat Set
The cape designed by Hope Bell fits child size 4-7 (shown size 6 ).

Princess Anna Doll Costume
Designed by Sylvia Schofield, fits an 18 inch doll such as American Girl, Gotz, and similar size doll.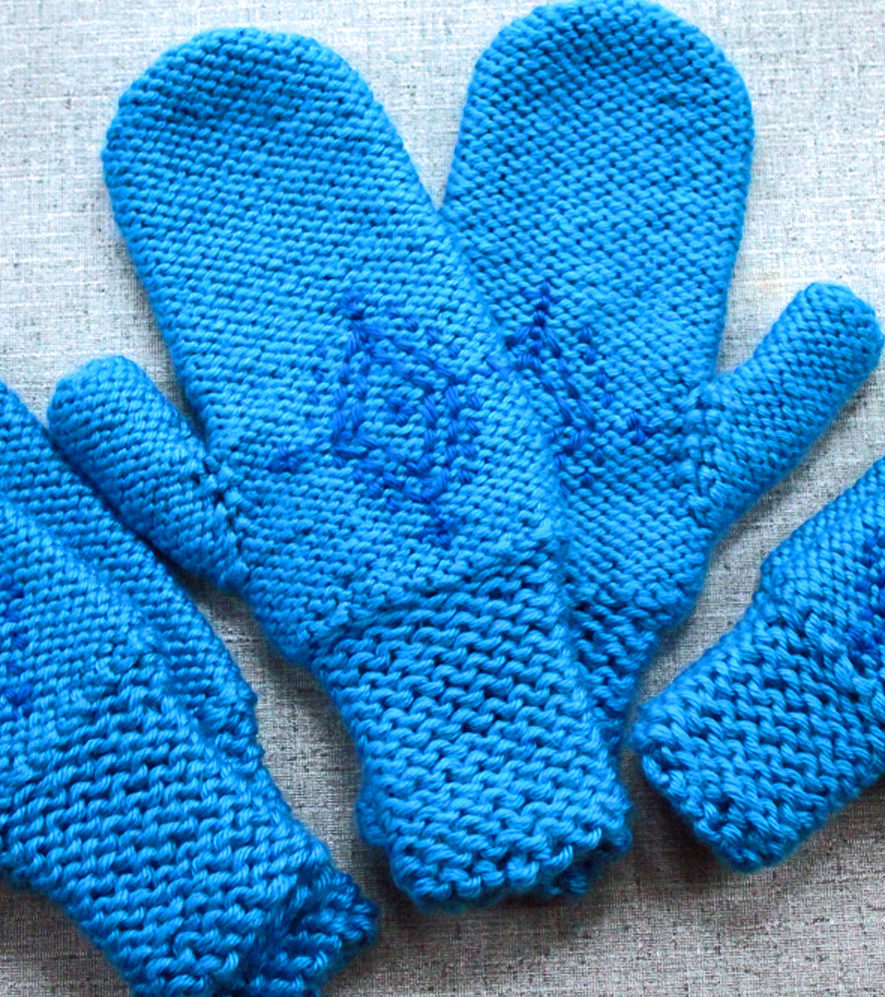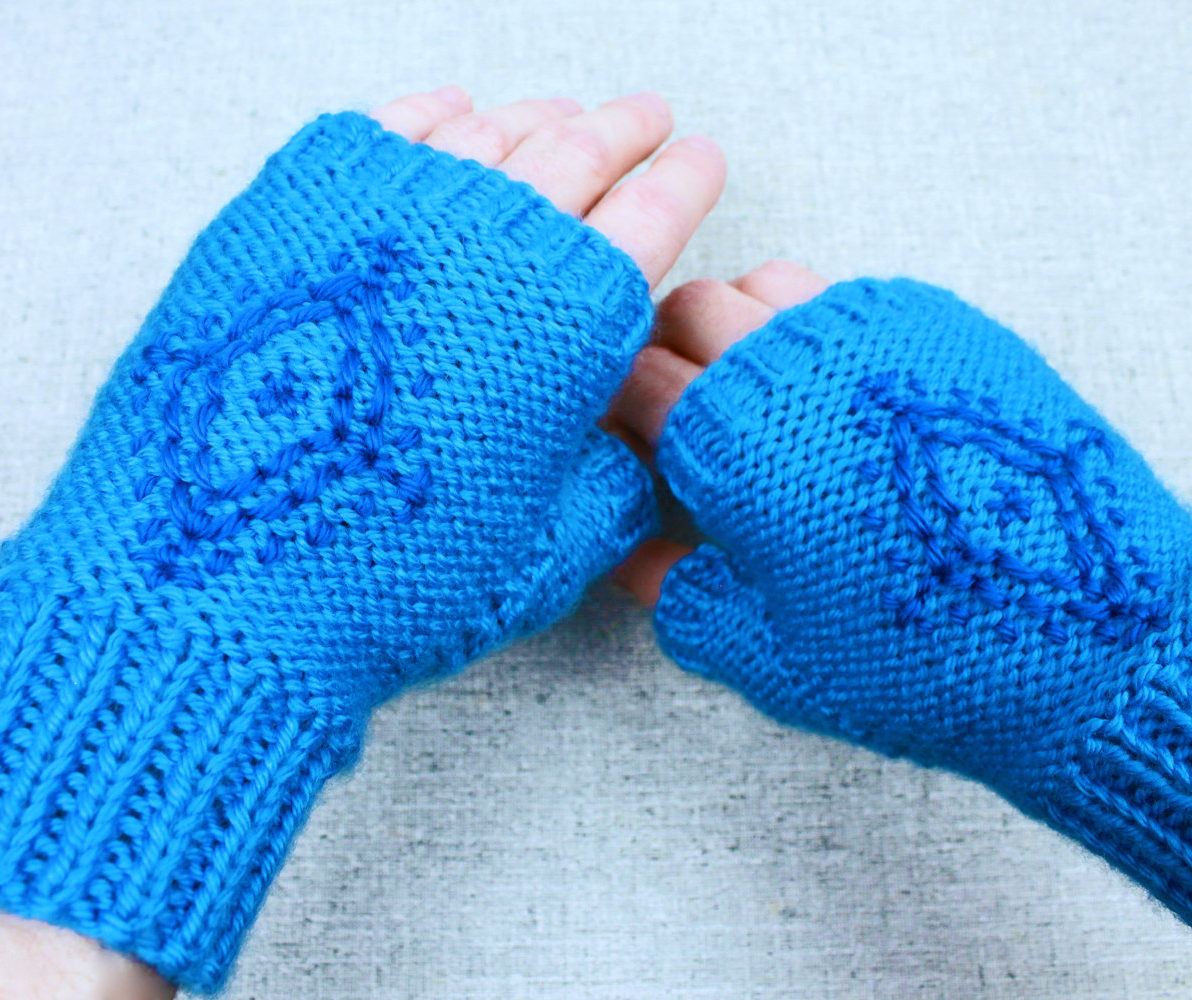 Anna's Frozen Snowflake Mittens or Fingerless Mitts
Liz Chandler's design inspired by Anna's blue snowflake mittens and comes in sizes Adult, Child Large, Child Small/Medium.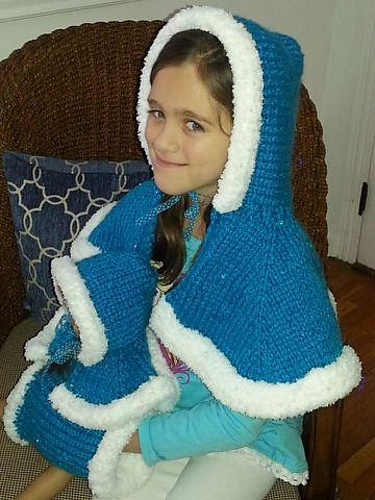 Frozen Princess Cape for Girls and Dolls
Melissa Kemmerer's design was inspired by Elsa and Anna for girls sizes 4-10. Doll cape for 18″ dolls

Frozen Inspired Anna Hat by Amy Orosco
3 sizes (toddler, child, adult).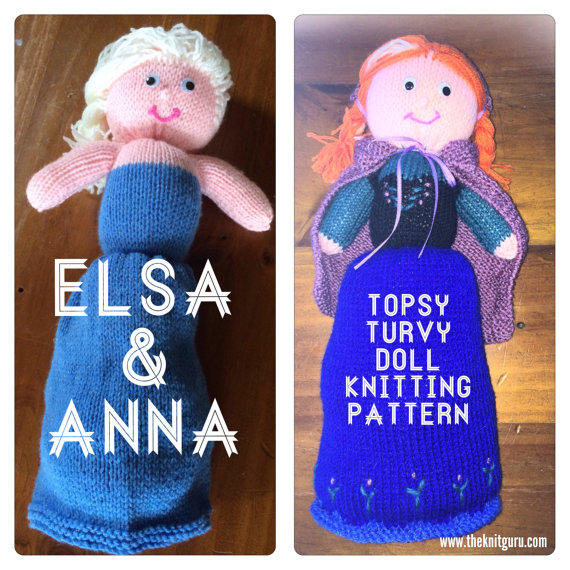 Elsa and Anna Topsy Turvy Doll
Juanita McClellan's design of two dolls with a shared body measures approximately 45cm tall.
Terry Matz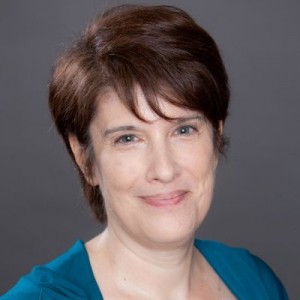 Terry is a knitting late-bloomer, learning to knit as an adult from Internet tutorials, because she wanted a craft that was useful, fun, and portable. Knitting hats for cancer patients inspired her to design her own patterns—available for free at her blog, intheloopknitting.com. Terry met her husband Ken at a science fiction convention and moved to the Kansas City area to be with him more than 30 years ago. Terry supports her yarn stash by creating websites and other digital media. Terry firmly believes in Knitting in Public—it's a great conversation starter!