<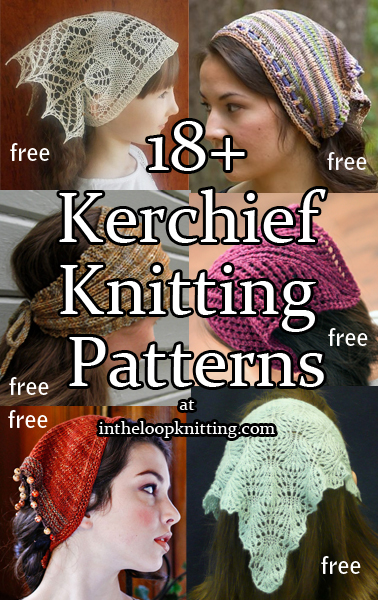 Knitting patterns for headwraps for easy head coverings on cool days or bad hair days. Some can also be worn as bandannas around the neck. Most patterns are free.
To get the knitting patterns, scroll down the page to the individual pattern you want and click on the link to that pattern. Updated 9/14/2020
These patterns are not my designs but links to other designers who have generously shared their patterns. If you have questions about how to knit a specific pattern, please contact the designer directly.
All links on this site are for informational purposes, but please note that some links are to affiliate sellers that pay me a small commission on purchases.
Free Patterns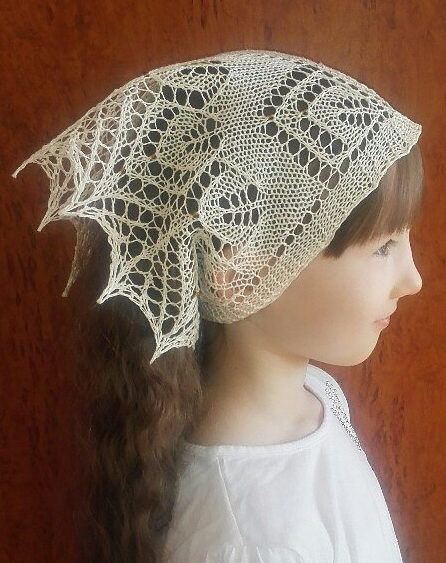 Spring Spirits Kerchief
Lace kerchief designed by Yulia Zakhlebina was inspired lace shawls. Available in English and Russian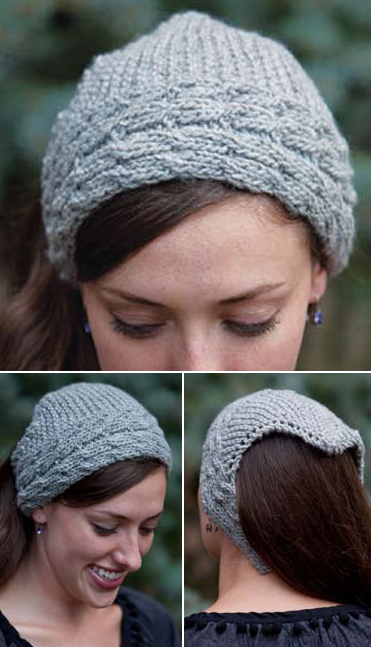 Reversible Cable Kerchief
This Pointed Kerchief has a reversible cable headband and garter stitch triangle. Designed by Lisa Shroyer.
Watermelon Kerchief
Colorful cabled head scarf with bead seeds. Designed by Vanessa Chapman
Cockerel Kerchief
Colorful striped head scarf. Sizes Child, Teen, Adult. Designed by Katya Frankel who made the pictured project.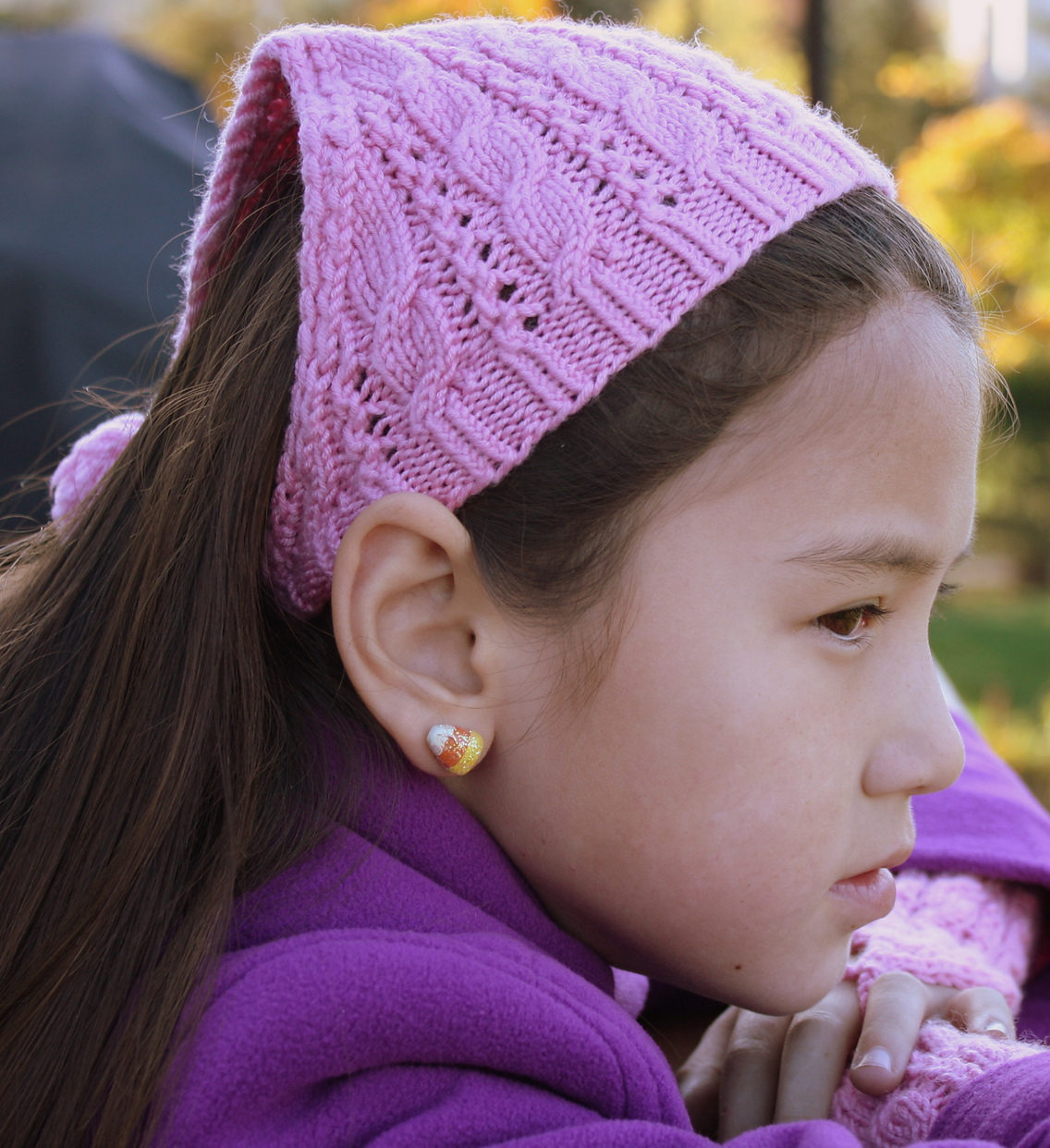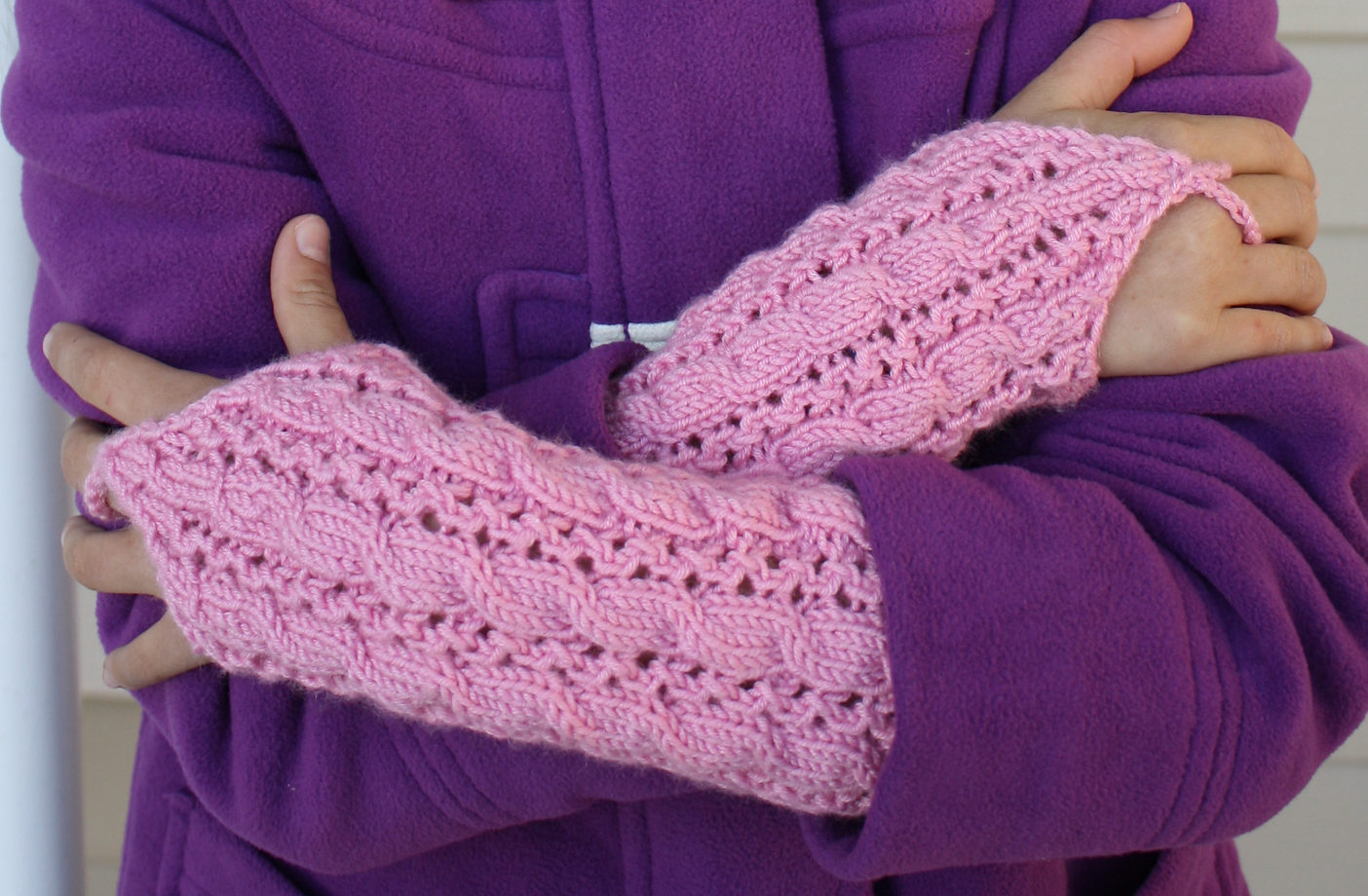 Bella Kerchief and Mitts
Matching cable and lace head scarf and gauntlets for the whole family. S (Toddler), [M (Child), L (Teen – Adult). Designed by Silka Burgoyne.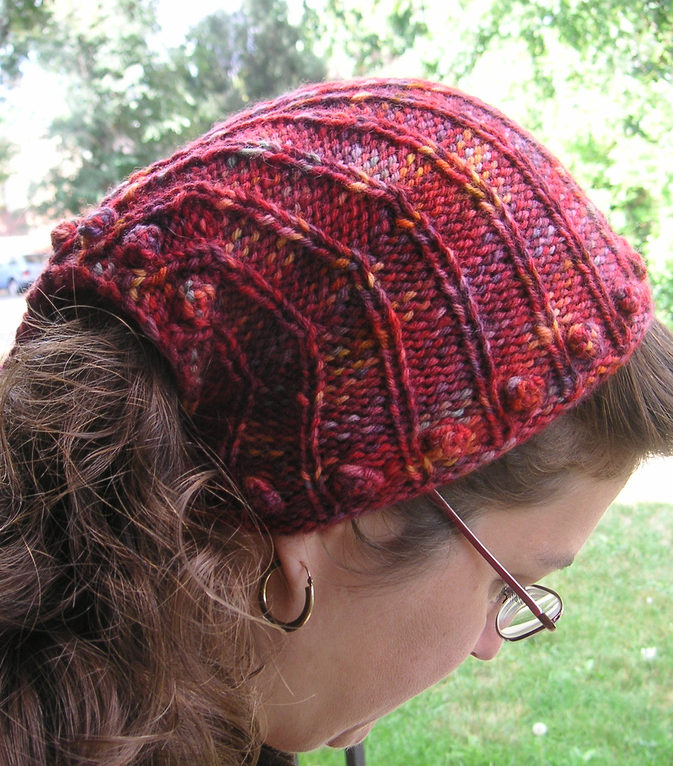 Rosie the Riveter Kerchief
This kerchief is shaped by short rows and embellished with bobble "rivets". Designed by Amy Boatright who used one skein of yarn.
More Free Patterns
Ostrich Feather Kerchief
Lace head and neck scarf by Dawn Prickett.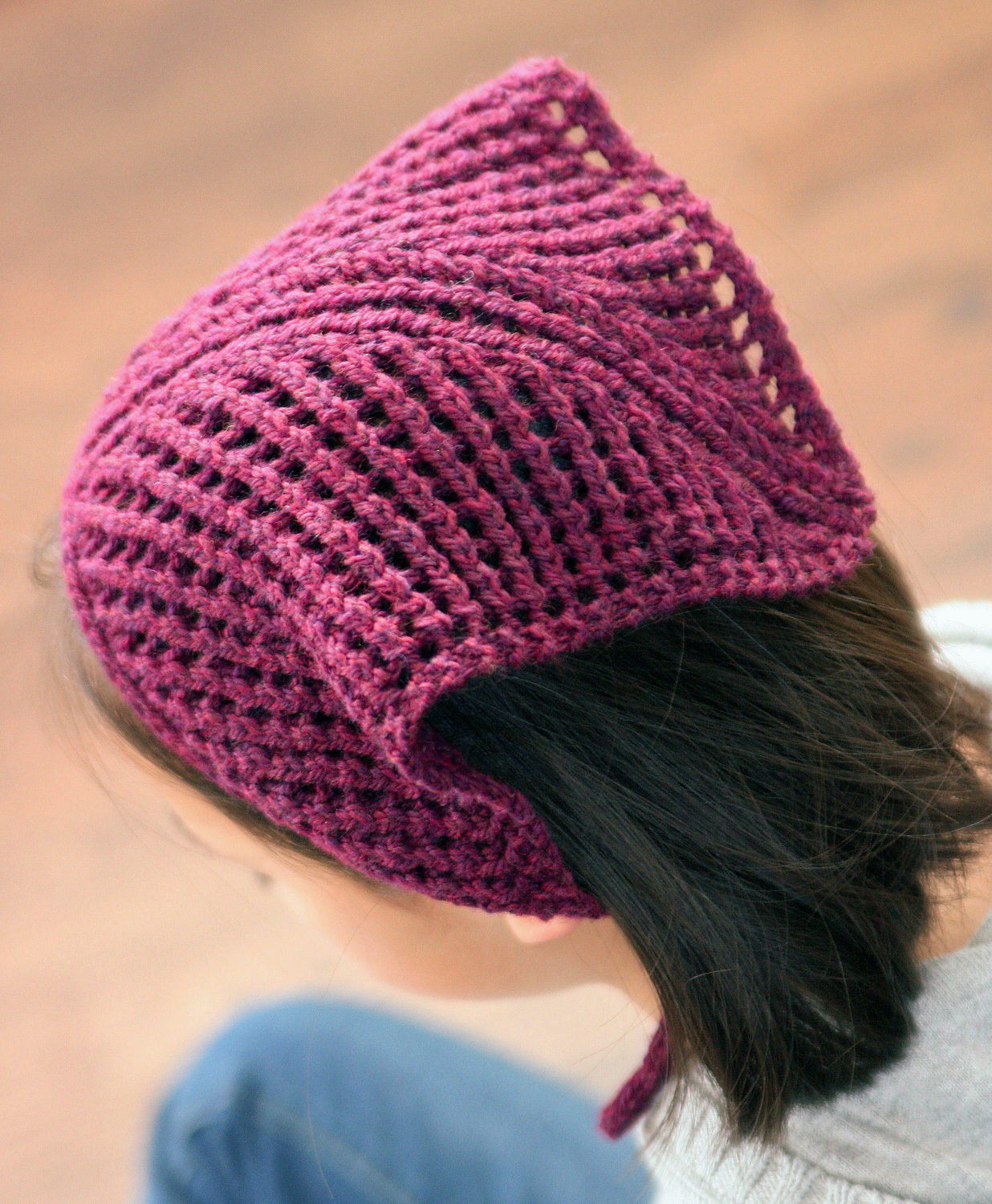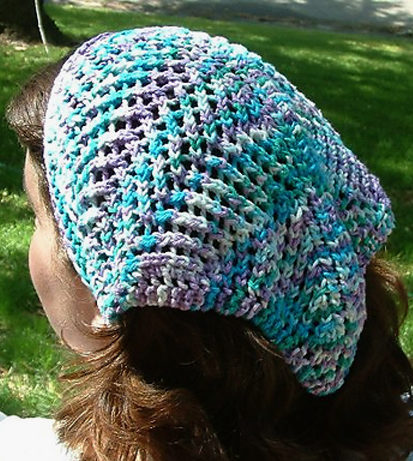 Whimsy Kerchief
This kerchief comes with two options – plain mesh (top) or zigzag (bottom). Designed by Magistra Lanam Amat. Pictured projects by kelly-ann and BrookeH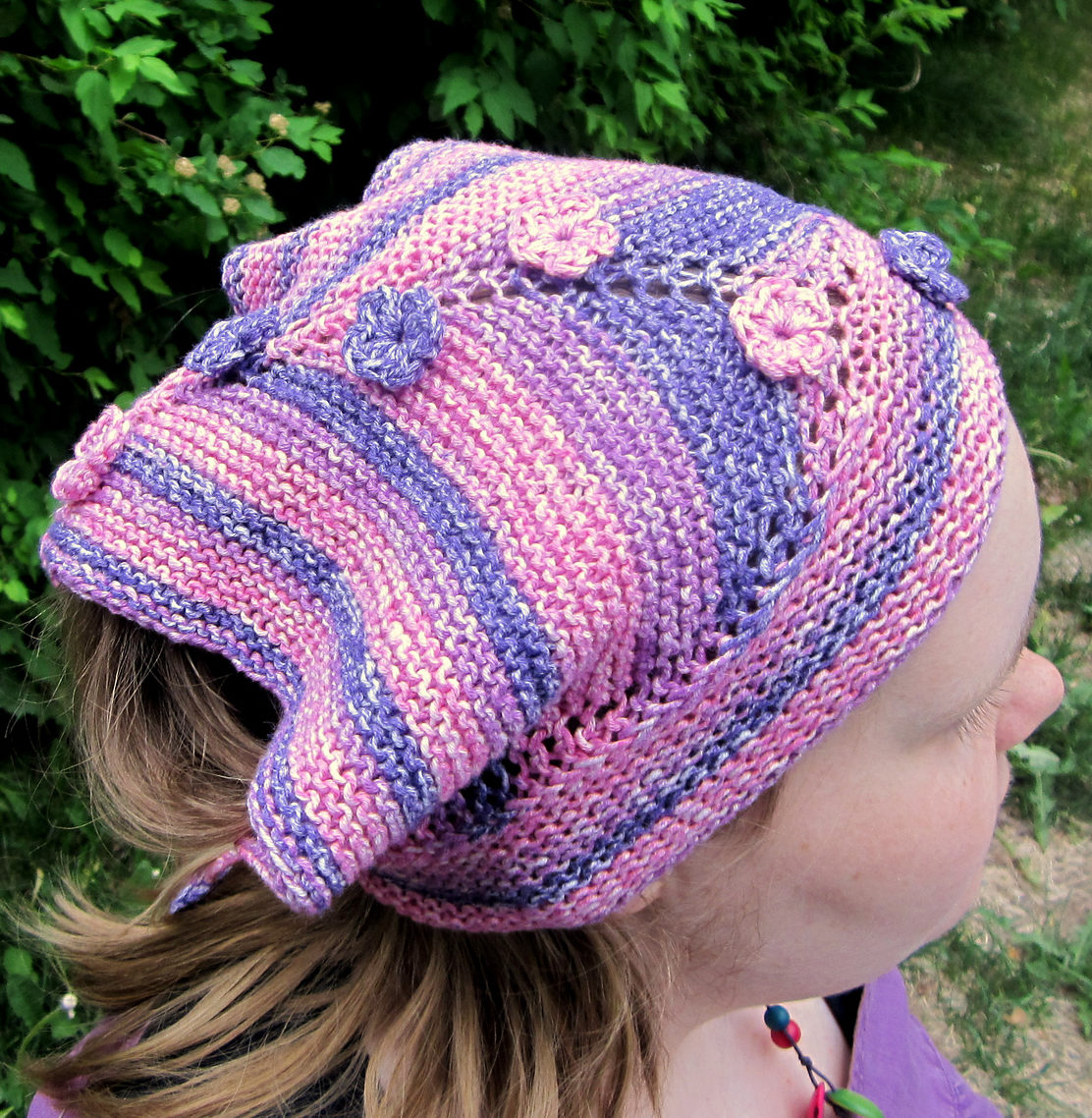 Huivihattu Kerchief
This "scarf hat" is designed to showcase self-striping or multi-colored yarn. Available in English and Finnish. Rated very easy by Ravelrers Designed by Tiina Huhtaniemi. Pictured project by TinttiH who added crocheted flowers that aren't in pattern.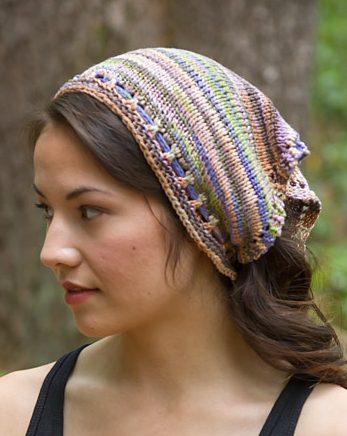 Santorini Kerchief
Susan Mills designed this easy headwrap with lace edging. Great with multi-color yarn!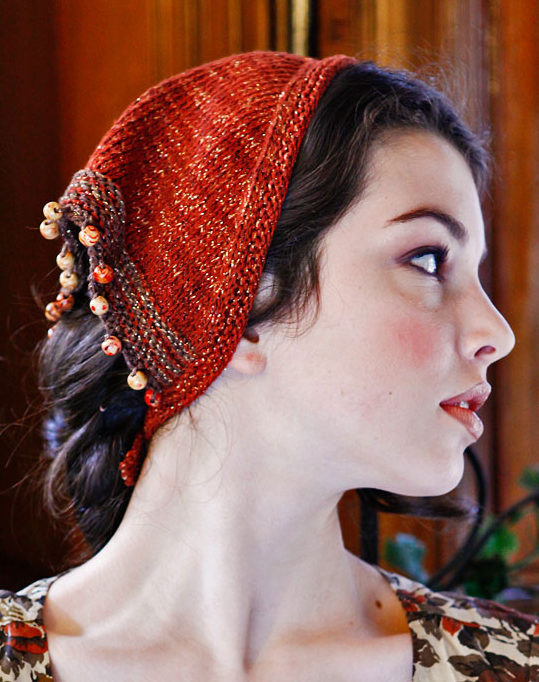 Claudja Kerchief
An easy kerchief with a beaded hem by Cirilia Rose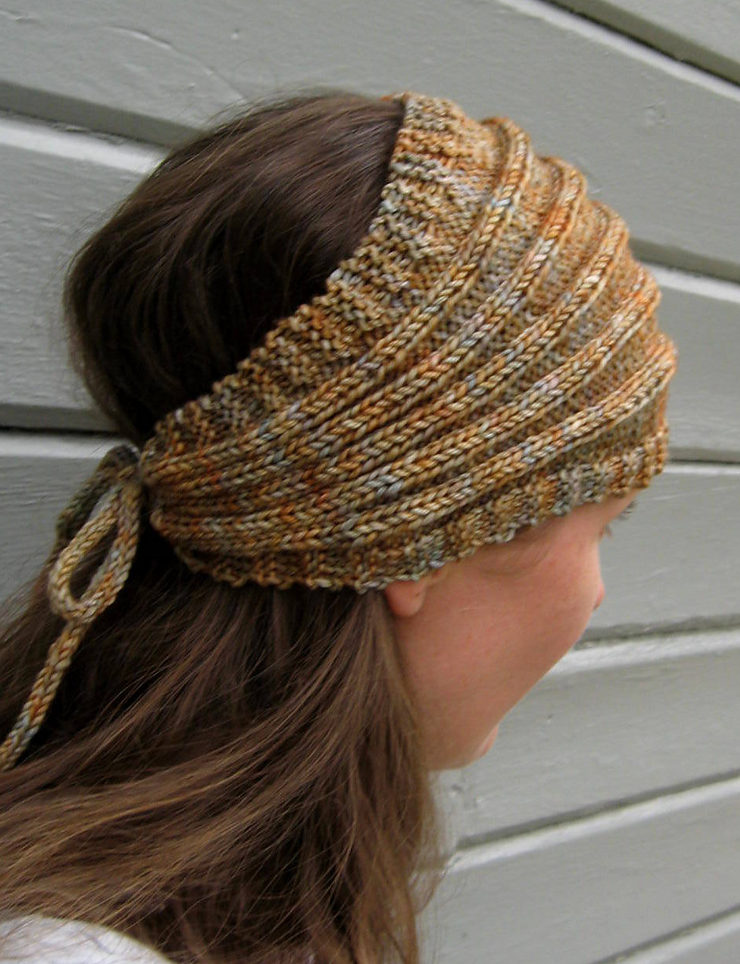 I Got Hair, Baby Headwrap
Easy kerchief or headwrap knit with knit, purl, and increases and decreases. Designed by MayaB. Pictured project by windybrookspinner who made some mods.
Patterns for Purchase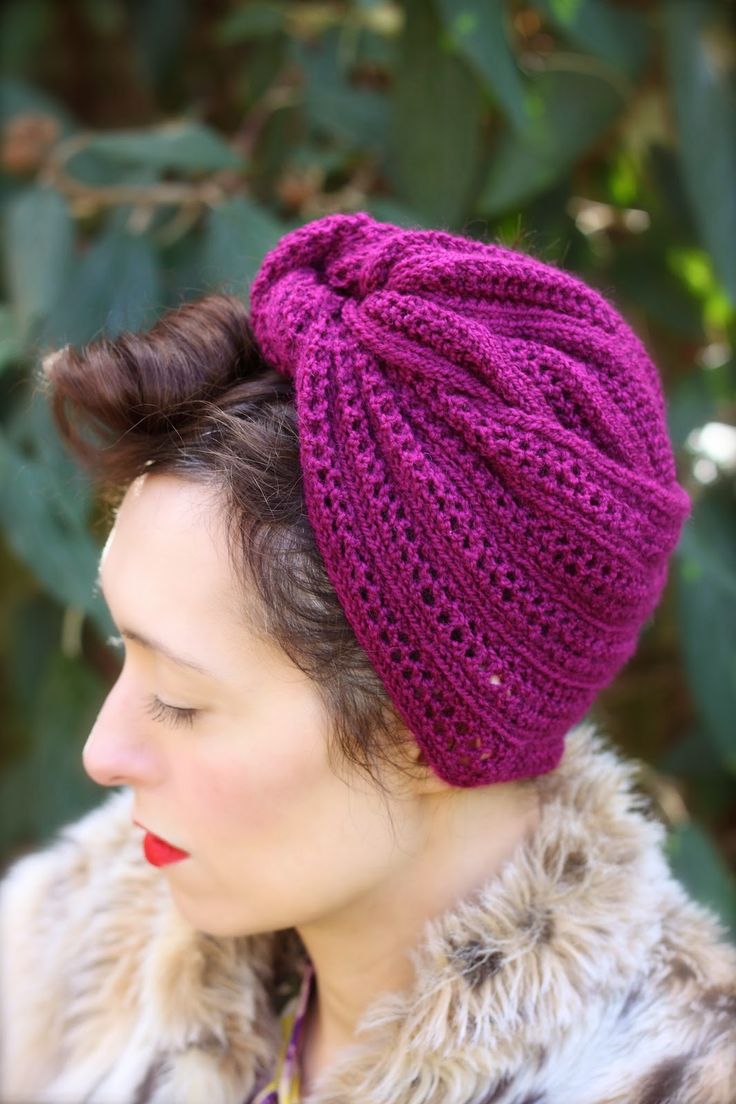 Herringbone Lace Turban
No longer free. This 40s style turban designed by Theodora Goes Wild adds a touch of retro glamour to casual or dressy outfits.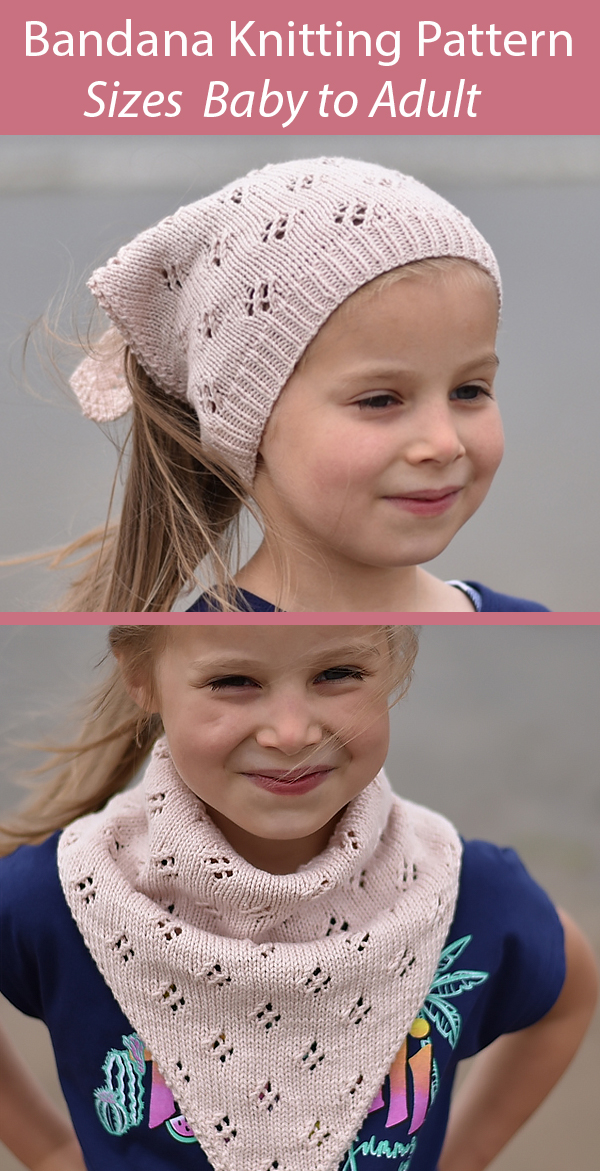 Summer Bandana
This kerchief with easy to memorize lacy stitch. Sizes baby (toddler, child, teen/adult M, adult L). Sport weight yarn. Designed by Tatsiana Matsiuk.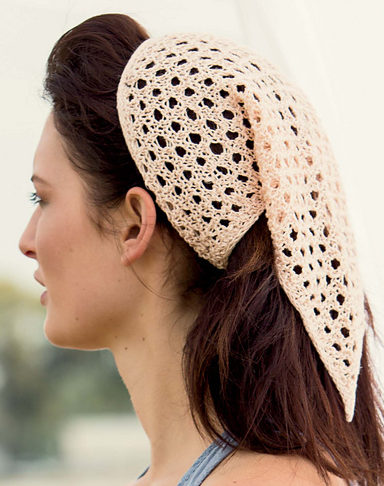 Datura Kerchief
Lace headwrap rated very easy by Ravelrers. Designed by Kristine Byrnes.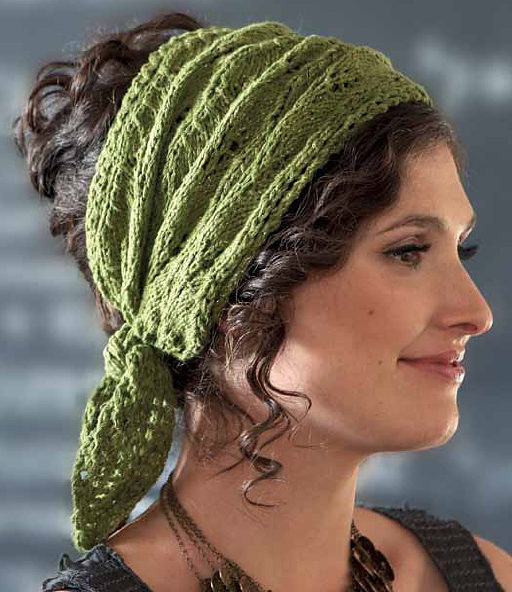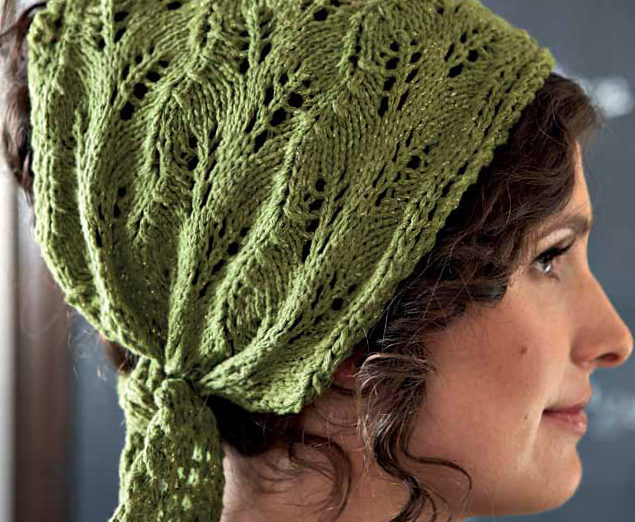 Jasmin Headwrap
This kerchief with ties features a leaf lace pattern. Designed by Kristeen Griffin-Grimes. One of the 15 patterns in French Girl Knits Accessories from Interweave.
Sunshine Lace Kerchief
This combination cap and scarf ties in back. Designed by Courtney Spainhower. One of the 20 patterns in The Knitted Hat Book: 20 Knitted Beanies, Tams, Cloches, and More.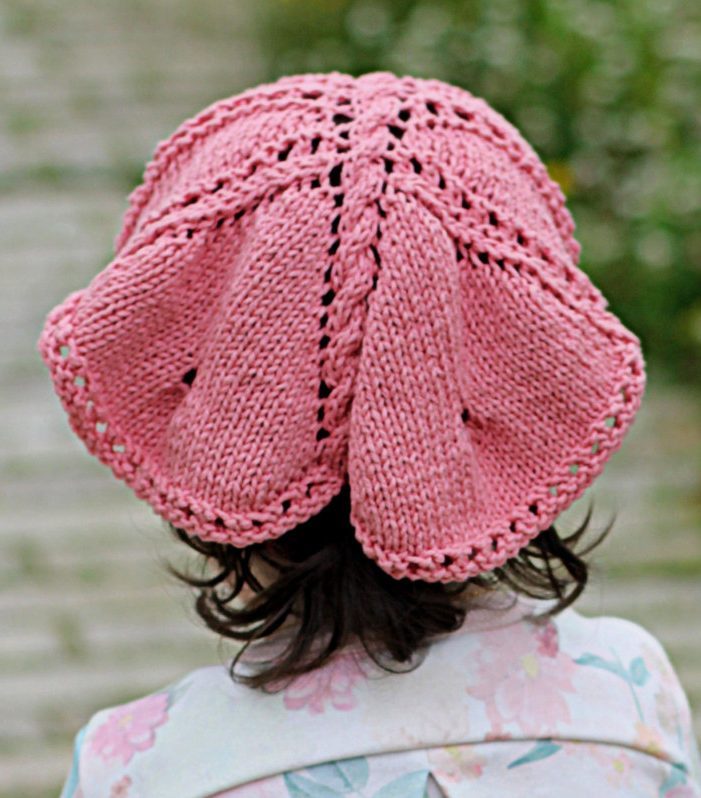 Butterfly Kerchief
This quick one skein project is knit in one piece with no seams, no button closure it's easy to make and easy to put on.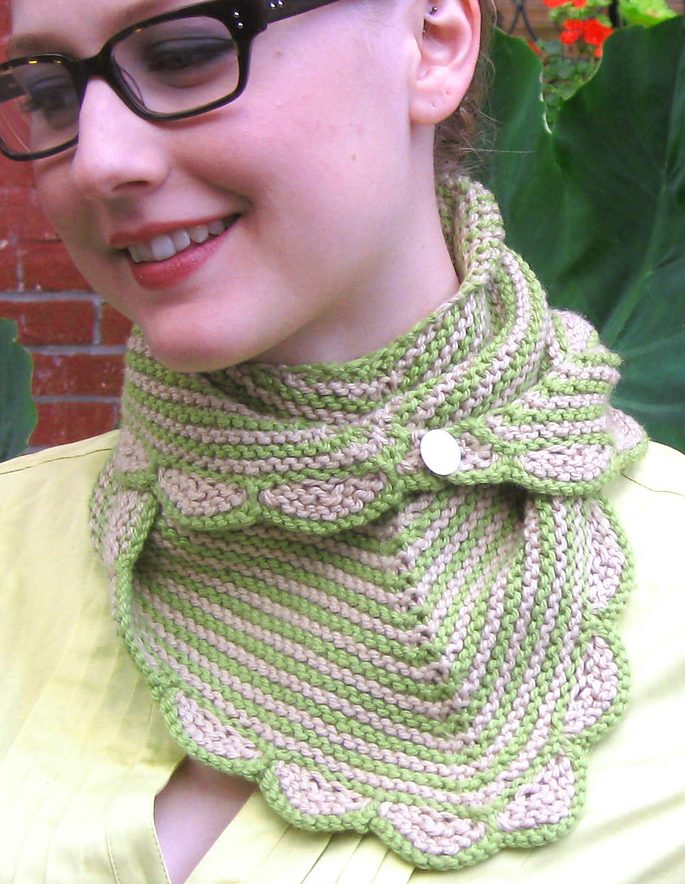 Figurehead Scarf
Alexis Winslow's easy striped garter stitch kerchief features a knitted scalloped edge.