Kerchief Knitting Patterns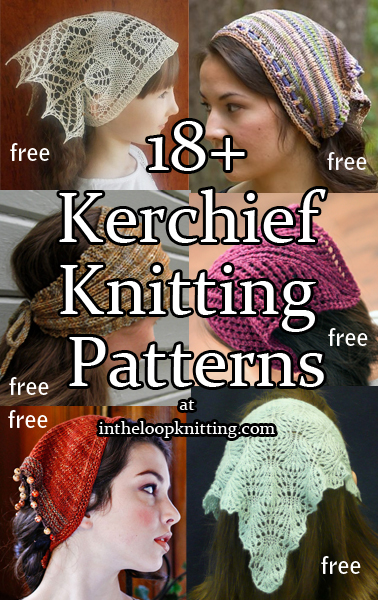 Knitting patterns for headwraps for easy head coverings on cool days or bad hair days. Some can also be worn as bandannas around the neck.
To get the knitting patterns, scroll down the page to the individual pattern you want and click on the link to that pattern.
These patterns are not my designs but links to other designers who have generously shared their patterns. If you have questions about how to knit a specific pattern, please contact the designer directly.
All links on this site are for informational purposes, but please note that some links are to affiliate sellers that pay me a small commission on purchases.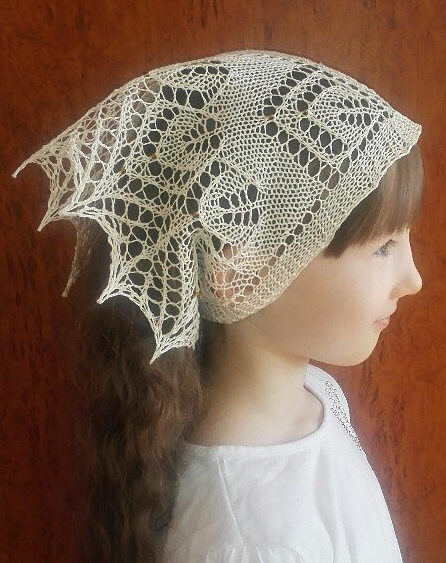 Spring Spirits Kerchief
Lace kerchief designed by Yulia Zakhlebina was inspired lace shawls. Available in English and Russian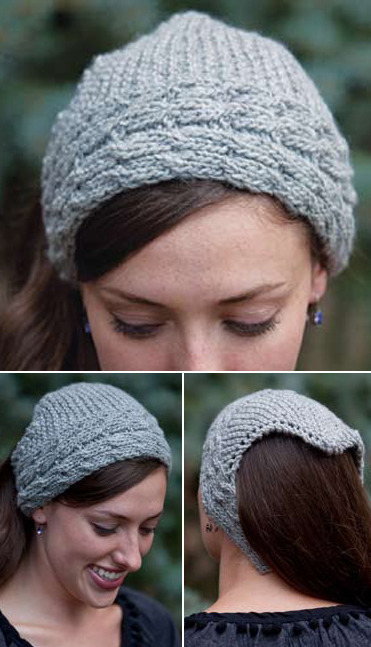 Reversible Cable Kerchief
This Pointed Kerchief has a reversible cable headband and garter stitch triangle. Designed by Lisa Shroyer.
Watermelon Kerchief
Colorful cabled head scarf with bead seeds. Designed by Vanessa Chapman
Cockerel Kerchief
Colorful striped head scarf. Sizes Child, Teen, Adult. Designed by Katya Frankel who made the pictured project.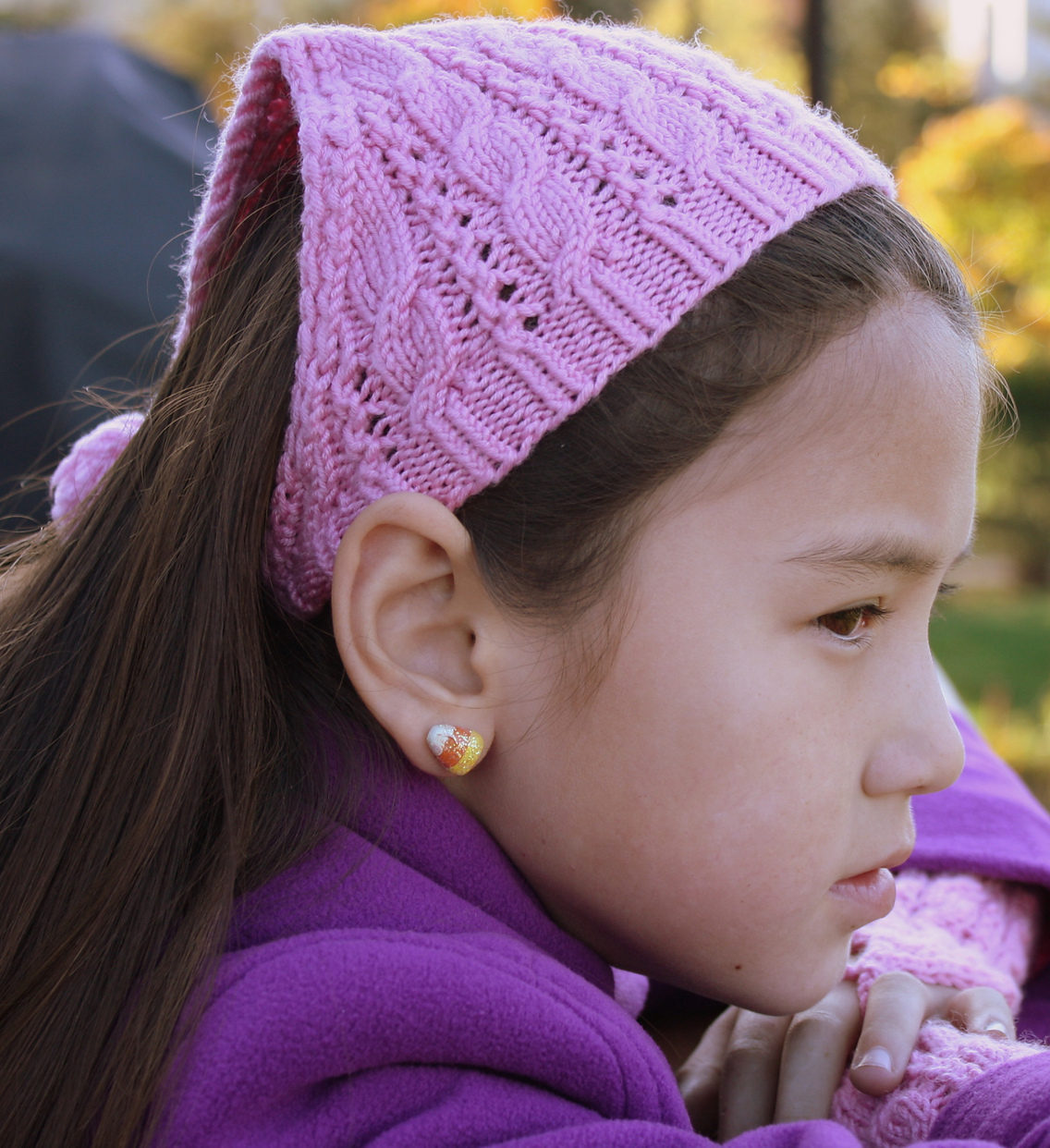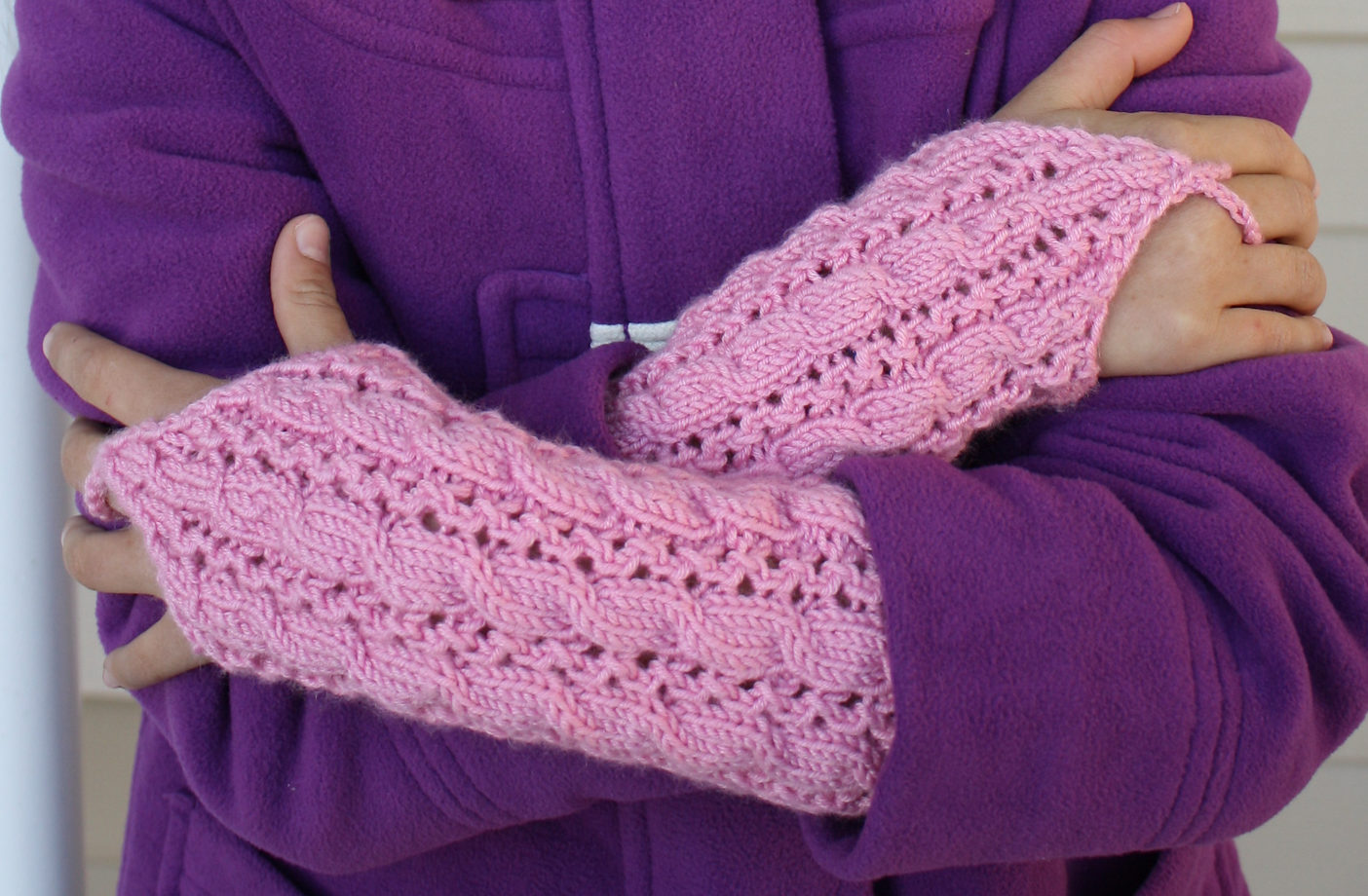 Bella Kerchief and Mitts
Matching cable and lace head scarf and gauntlets for the whole family. S (Toddler), [M (Child), L (Teen – Adult). Designed by Silka Burgoyne.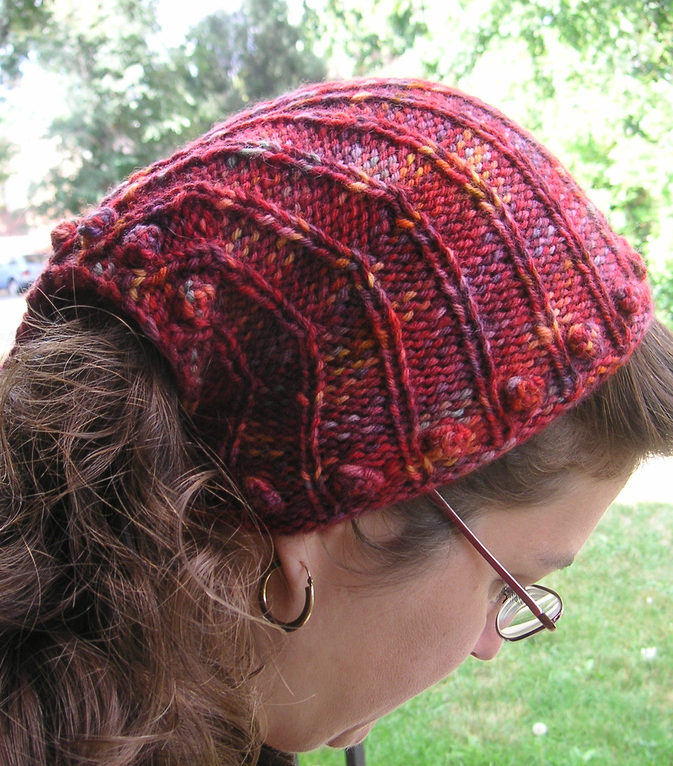 Rosie the Riveter Kerchief
This kerchief is shaped by short rows and embellished with bobble "rivets". Designed by Amy Boatright who used one skein of yarn.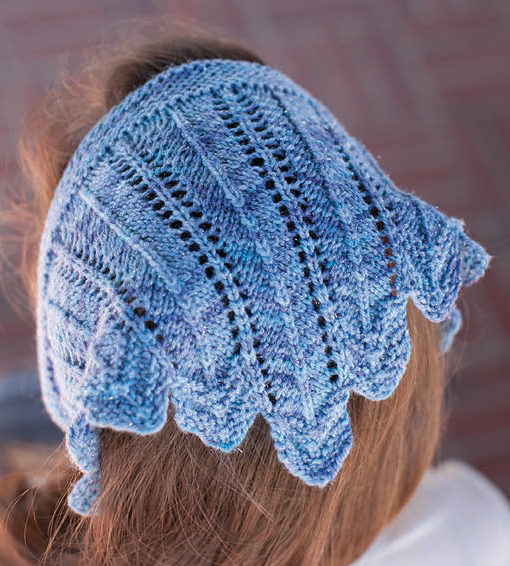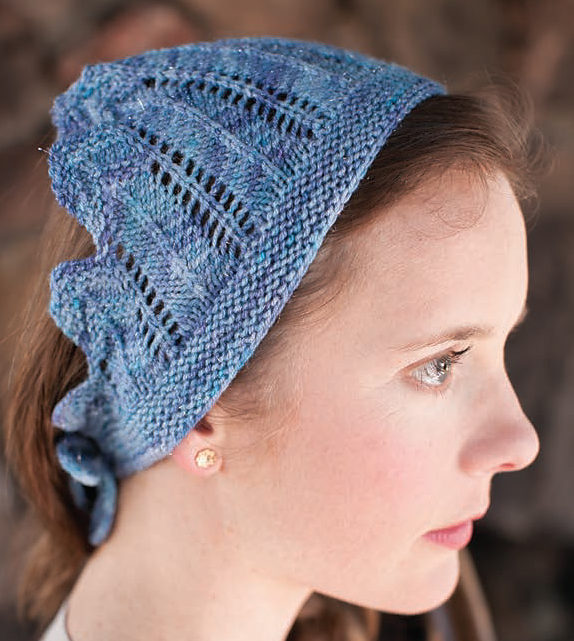 Taking Flight Kerchief
Headwrap designed to look like feathers. Size can easily be adjusted by adding or removing repeats. Designed by Kristine Byrnes. One of the 27 patterns in Enchanted Knits.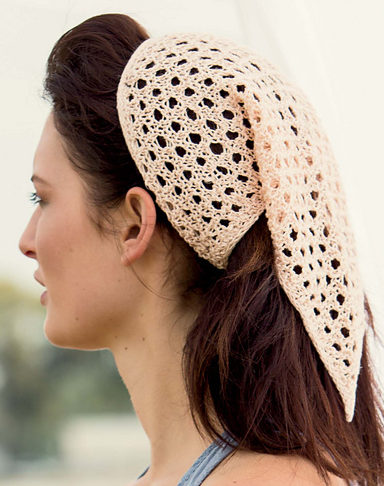 Datura Kerchief
Lace headwrap rated very easy by Ravelrers. Designed by Kristine Byrnes.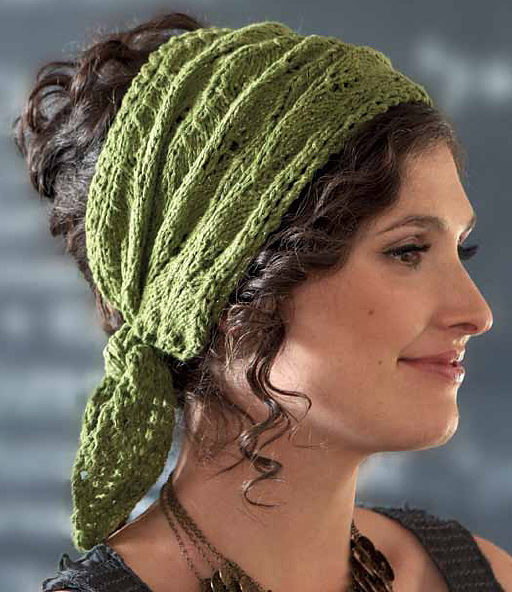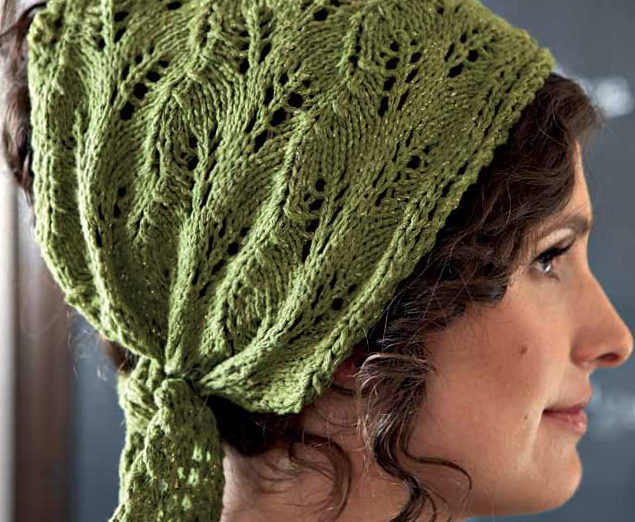 Jasmin Headwrap
This kerchief with ties features a leaf lace pattern. Designed by Kristeen Griffin-Grimes. One of the 15 patterns in French Girl Knits Accessories from Interweave.
Butterfly Kerchief
This quick one skein project is knit in one piece with no seams, no button closure it's easy to make and easy to put on.
Figurehead Scarf
Alexis Winslow's easy striped garter stitch kerchief features a knitted scalloped edge. This is was also featured in Knitscene Summer 2011 edition.
Terry Matz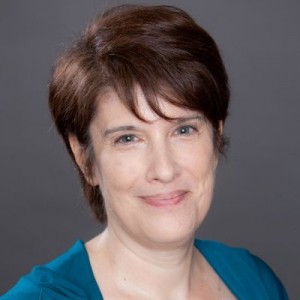 Terry is a knitting late-bloomer, learning to knit as an adult from Internet tutorials, because she wanted a craft that was useful, fun, and portable. Knitting hats for cancer patients inspired her to design her own patterns—available for free at her blog, intheloopknitting.com. Terry met her husband Ken at a science fiction convention and moved to the Kansas City area to be with him more than 30 years ago. Terry supports her yarn stash by creating websites and other digital media. Terry firmly believes in Knitting in Public—it's a great conversation starter!