Hoods and Hoodies Knitting Patterns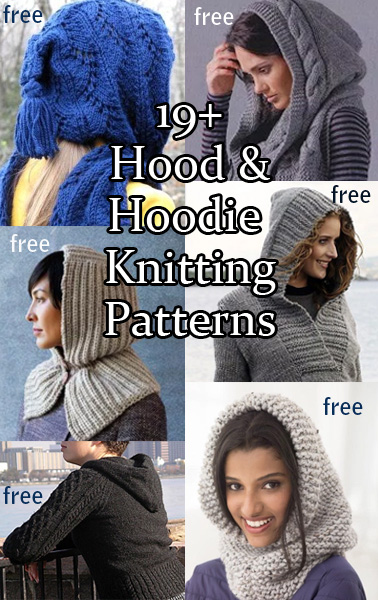 Scroll down for links to individual knitting patterns.
Cozy hoods keep you warm without messing with your hairstyle. Hooded scarves and cowls convert easily into substitutes for hats when needed and hooded pullovers and cardigans are stylish and practical.
For similar patterns see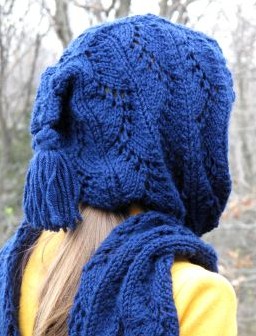 Curving Lattice Hooded Scarf
This hooded scarf designed by Jenni Hodges features lace and a tassel.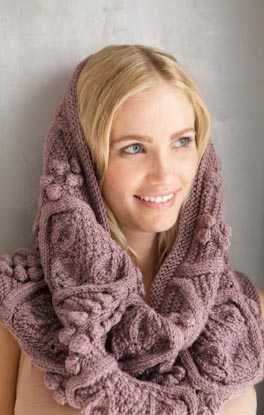 Bobble and Leaf Cowl Hood
JUST ADDED! Designed by Lana Grossa this accessory can be worn as a hood or turned down into a cowl. Approx. 15" [38 cm] tall and 37" [94 cm] in circumference. Pattern is charted and the English language key is at the bottom.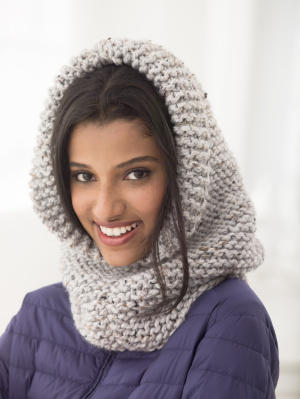 Margate Hood
Cozy hood is simple garter stitch rectangle cleverly folded and seamed.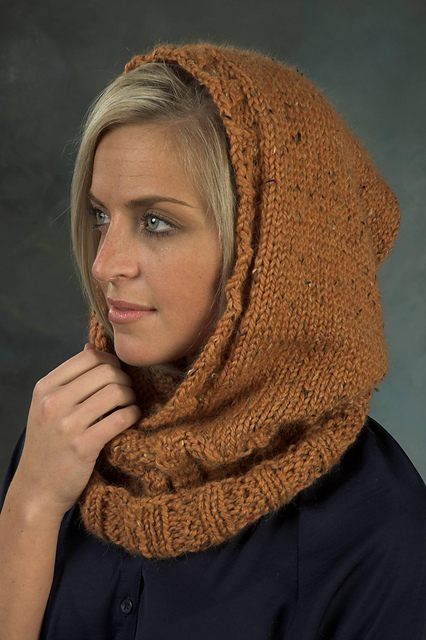 Hooded Neckwarmer
Vanessa Ewing designed this cozy hood with a lace border for Plymouth Yarn.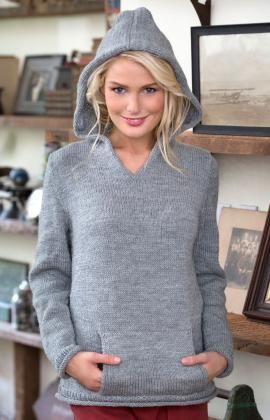 Hooded Pullover
Sweatshirt style hooded pullover with pockets designed by Julie Farmer for Red Heart UK. Sizes Small, Medium, Large, 1X, and 2X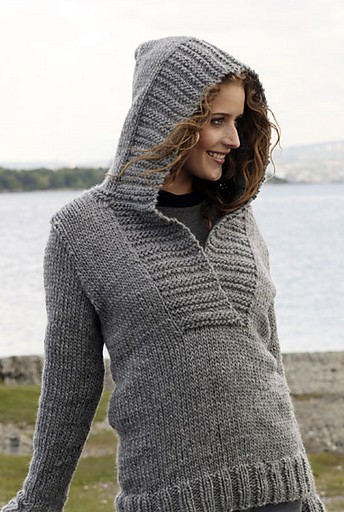 Campfire Hoodie
Hooded pullover designed by Garnstudio. Sizes S – M – L – XL – XXL – XXXL
Through the Woods Hoodlet
Kalurah Hudson designed this hooded cowl for children with a nice cable detail on the back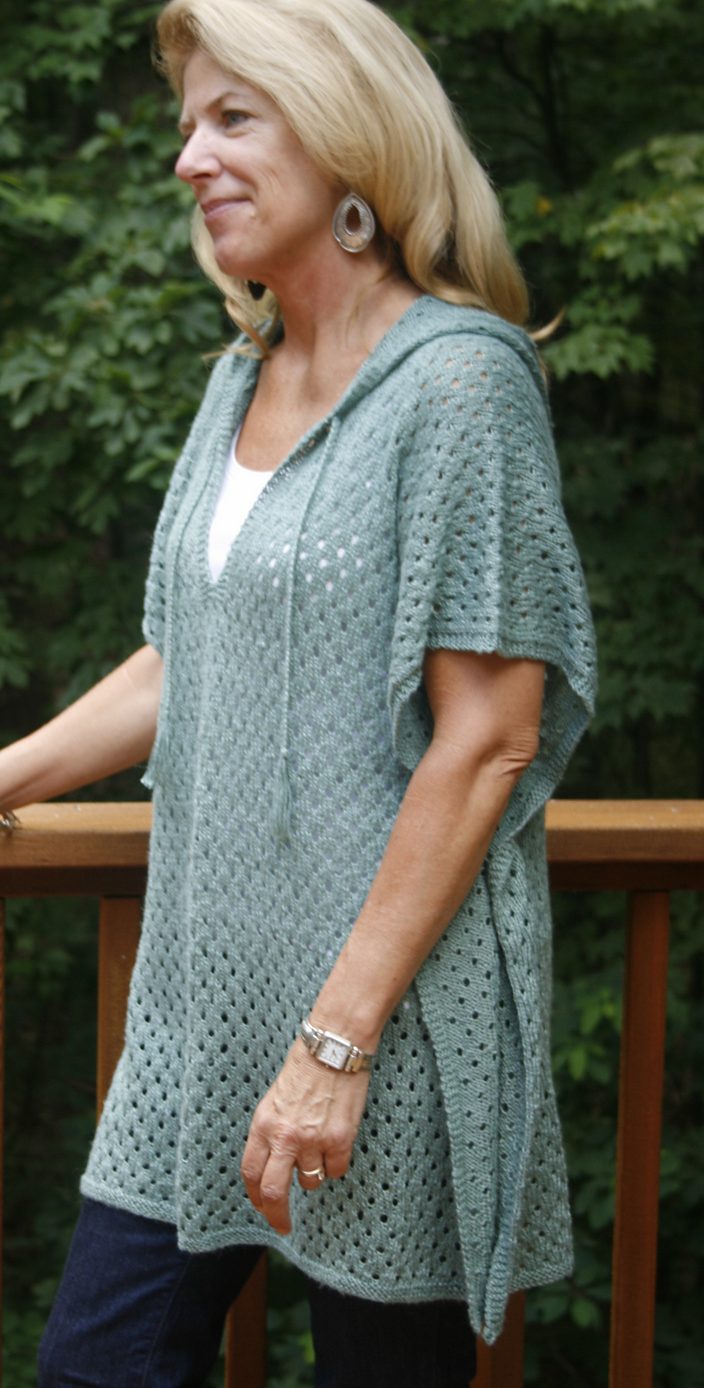 Firefly Poncho
The hood and eyelet lace make this poncho design by Linda Wolthuis unique. Knit in one piece from the bottom front to bottom back, you knit the front tab and neck opening as you go. The hood is created by picking up stitches at the neck opening.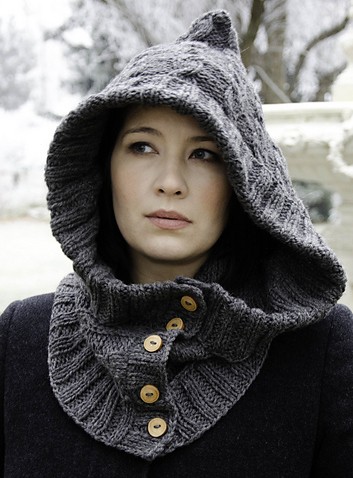 Through the Woods Hood
Kalurah Hudson designed this adult version of the hooded cowl.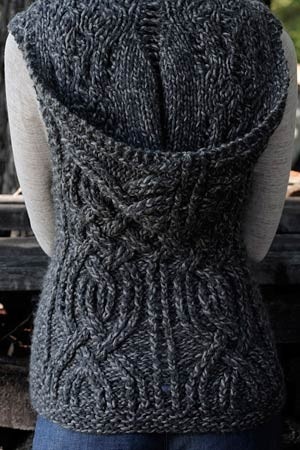 Leif Slipover
Adrienne Larsen designed this slipover vest that features cables and a hood. Sizes 32½ (35½ , 39½ , 44½ , 49½, 51½ )" bust circumference.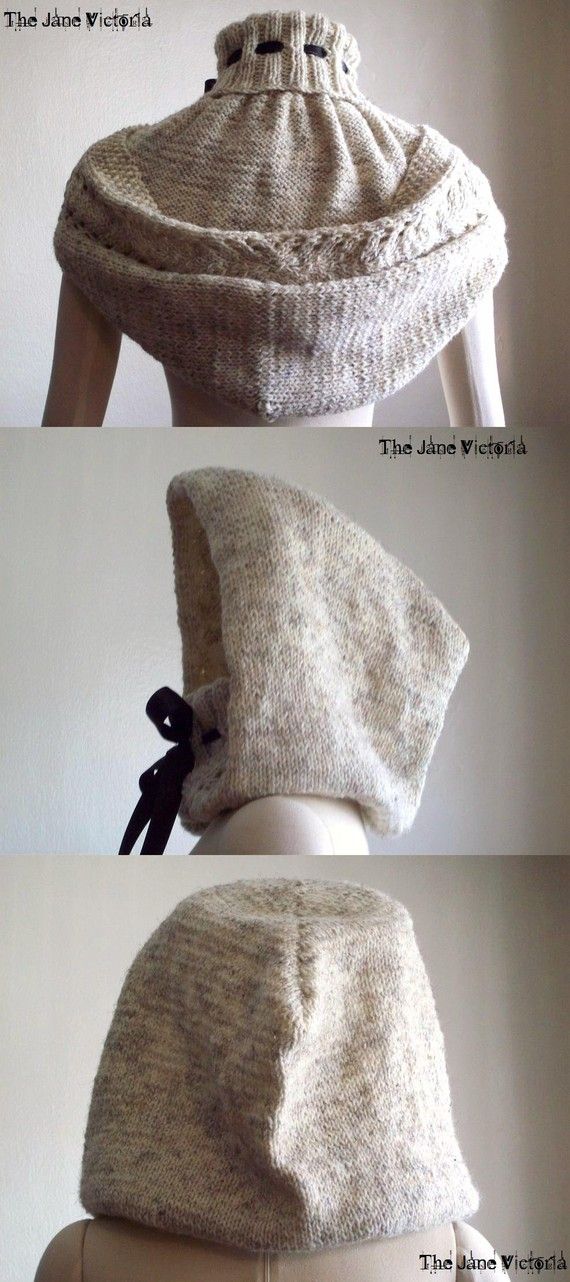 Alasse Miriel Hooded Cowl
This romantic design features a giant hood with a lace border that when down looks like a cape.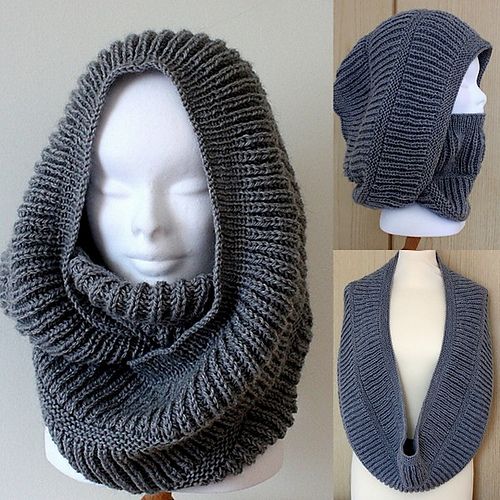 Oxford Hooded Cowl
Beautiful flexible cowl.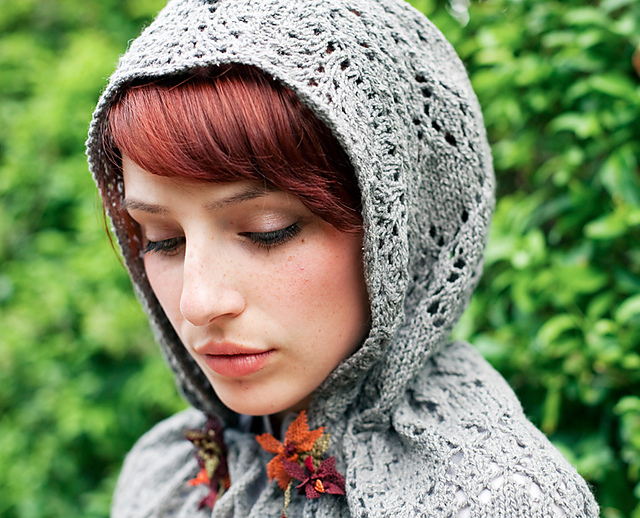 Northanger Abbey Hood
Catherine Salter Bayar was inspired by Jane Austen's works to design an elegant knitted lace wrap with a hood.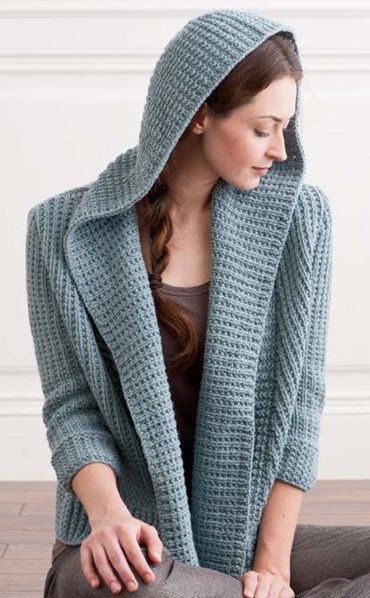 Osprey Hooded Cardigan
This stylish but simple cardigan features a shawl collar and hood. Sizes 34.5″, 38″, 43.5″, 47.5″, 52″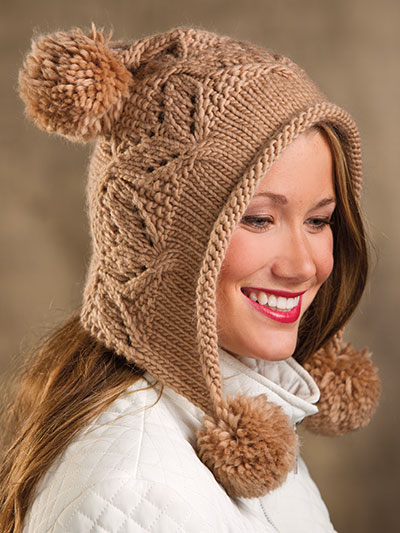 Mocha Hoodie Hat
This half-hat/half-hood whimsical creation is a quick-knit design adorned with playful pompoms.