Blankets, accessories, and clothes incorporating cables in heart shapes.
To get the knitting patterns, scroll down the page to the individual pattern you want and click on the link to that pattern.
These patterns are not my designs but links to other designers who have generously shared their patterns. If you have questions about how to knit a specific pattern, please contact the designer directly.
All links on this site are for informational purposes, but please note that some links are to affiliate sellers that pay me a small commission on purchases.
Free Patterns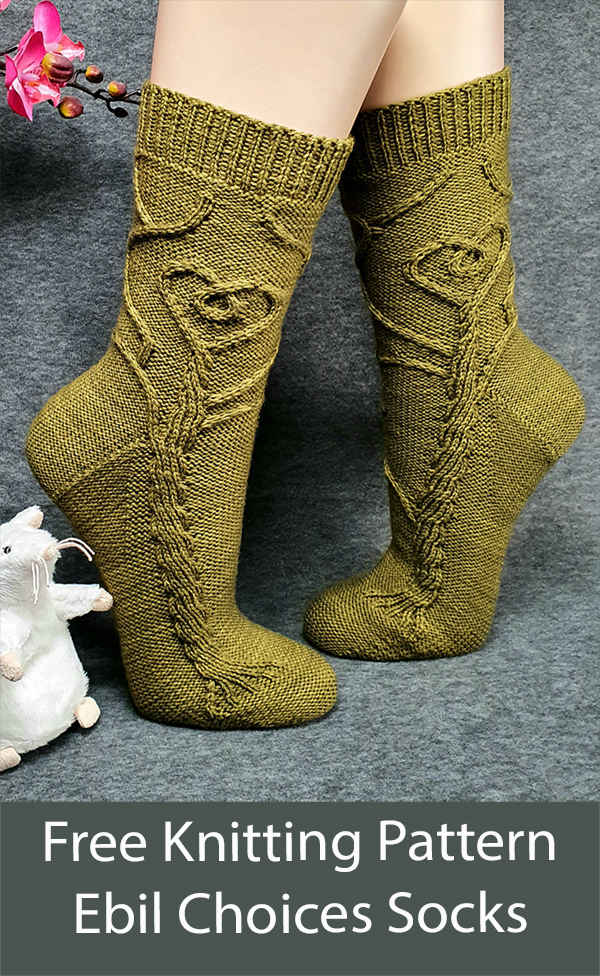 Ebil Choices Socks
Cable socks featuring an entwined heart growing out of branches. Sizes S/M , M/L. Fingering weight yarn. Designed by Sabrina Nesslinger.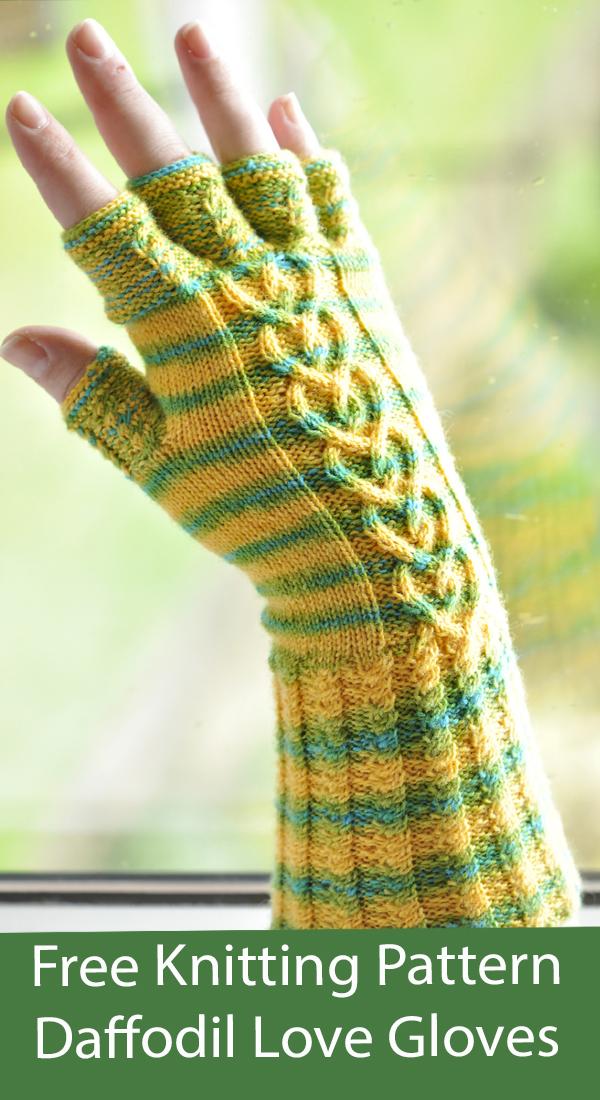 Daffodil Love Gloves
Fingerless gloves or mitts with a heart cable design. Fingering weight yarn. Designed by Elseline Robyn Ward Able.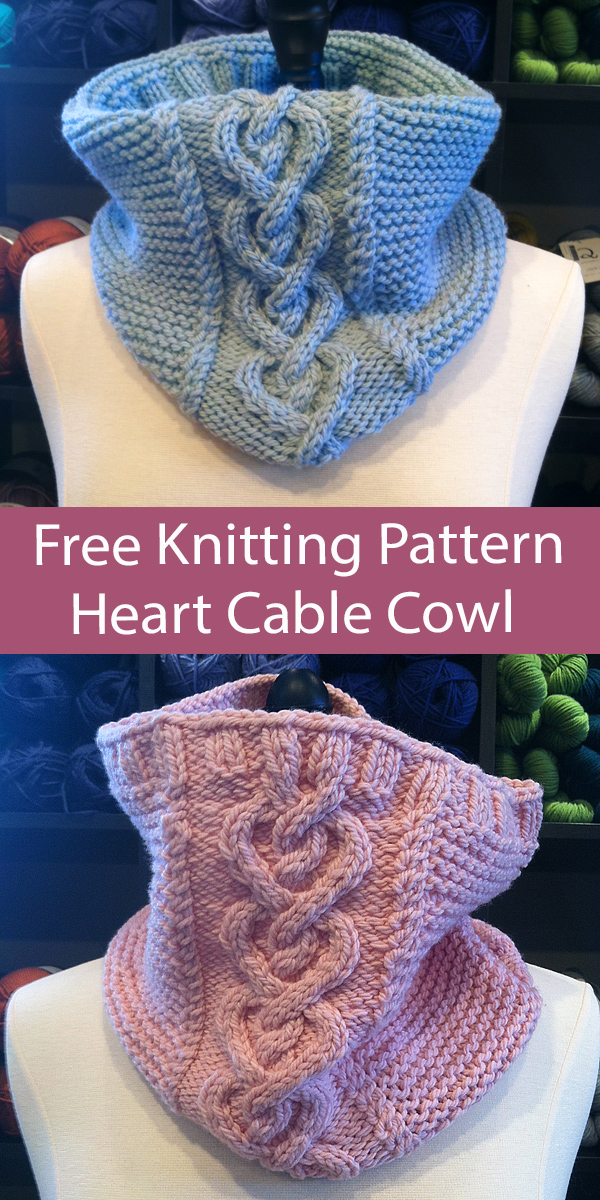 Heart Cable Cowl
Heart cables embellish this garter stitch cowl. Rated easy by Ravelrers. Aran weight yarn. We Heart Pat designed by Cait St. George in honor of a lifelong knitter in Brookfield, Wisconsin. I'm sorry that I never knew Pat though I lived in Brookfield as a child.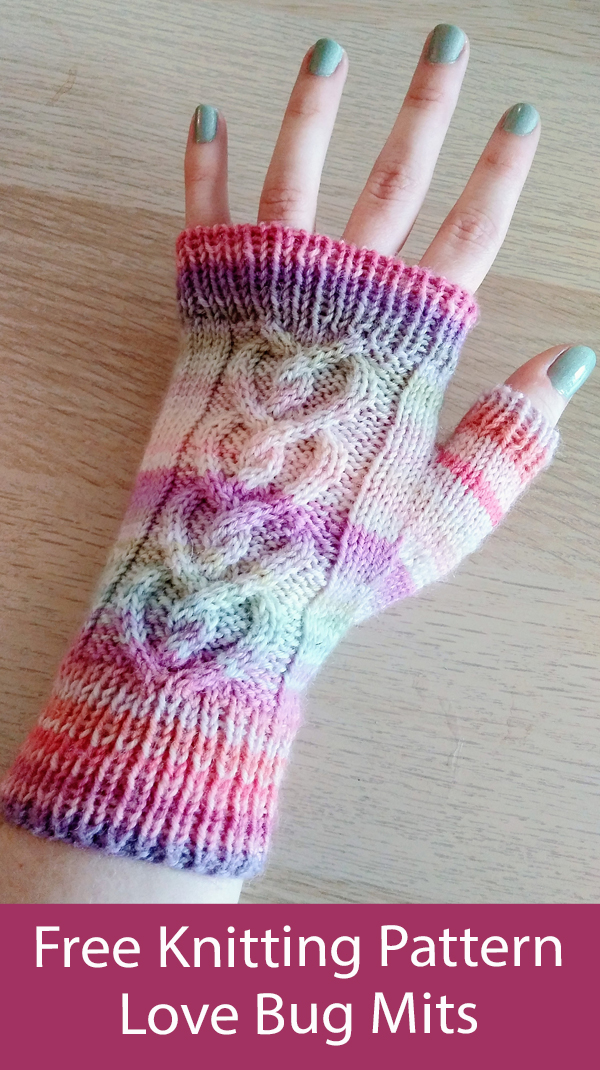 Love Bug Mittens
Fingerless mitts with a heart cable design. Fingering weight yarn. Designed by Cassandra Curtis.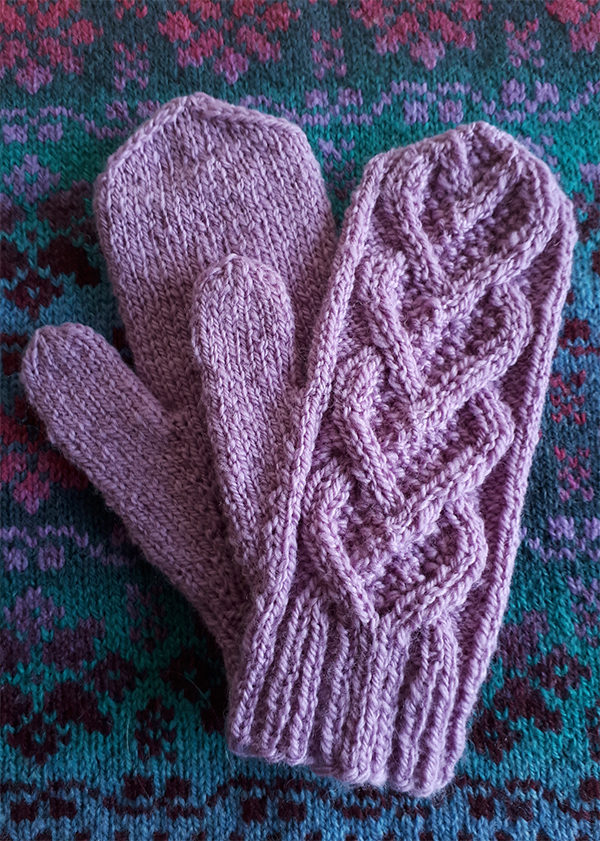 Bellevue Mittens
Heart cables filled with seed stitch are featured on these mittens cleverly constructed to showcase this stitch pattern. Sizes S/M = 7.7" circumference, L = 8.5" circumference. Worsted weight yarn. Designed by Elizabeth McCarten. Stitch inspired by Wendy Bernard's Japanese Stitches Unraveled.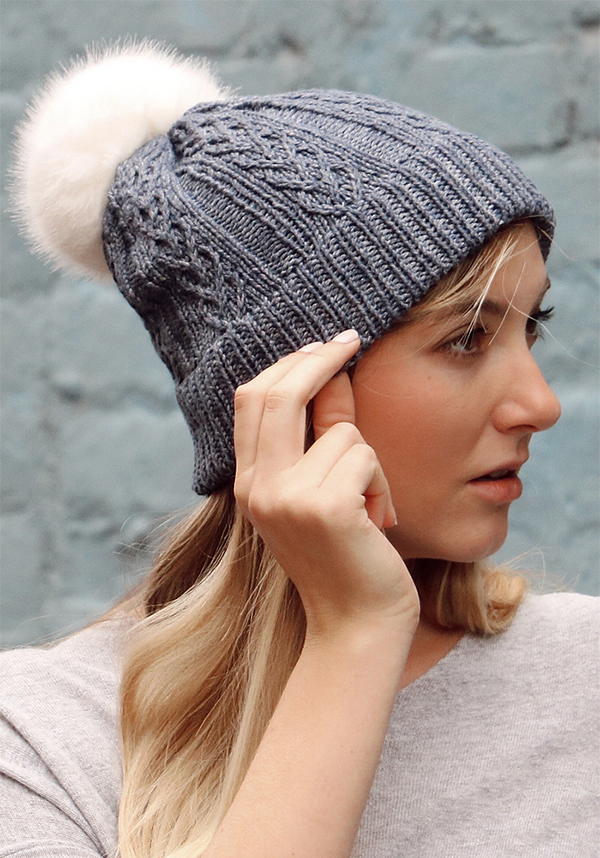 With Love Hat
Beanie knit with a unique slipped stitch and cable detailing to create a beautiful textured heart design. Sizes Child, Youth, and Adult. DK weight yarn. Designed by Kaitlin Blasing.
More Free Patterns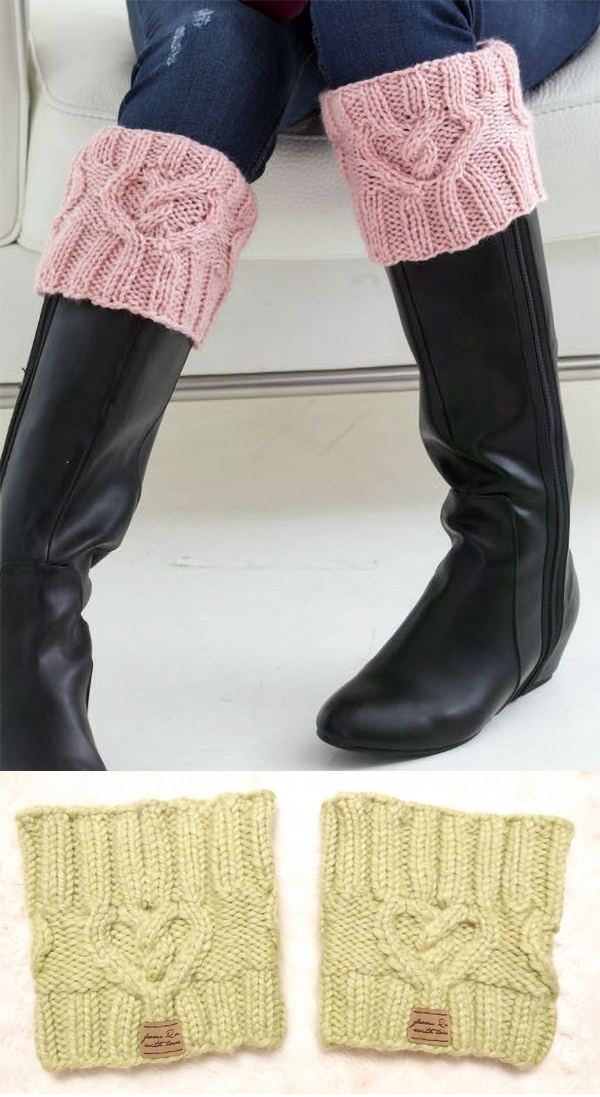 Cabled Heart Boot Cuff
Finished Circumference About 10 in. (25.5 cm), will stretch to fit a range of sizes. Aran yarn. Designed by Maryellen Ferguson for Lion Brand. Pictured project by the designer and Ru7965.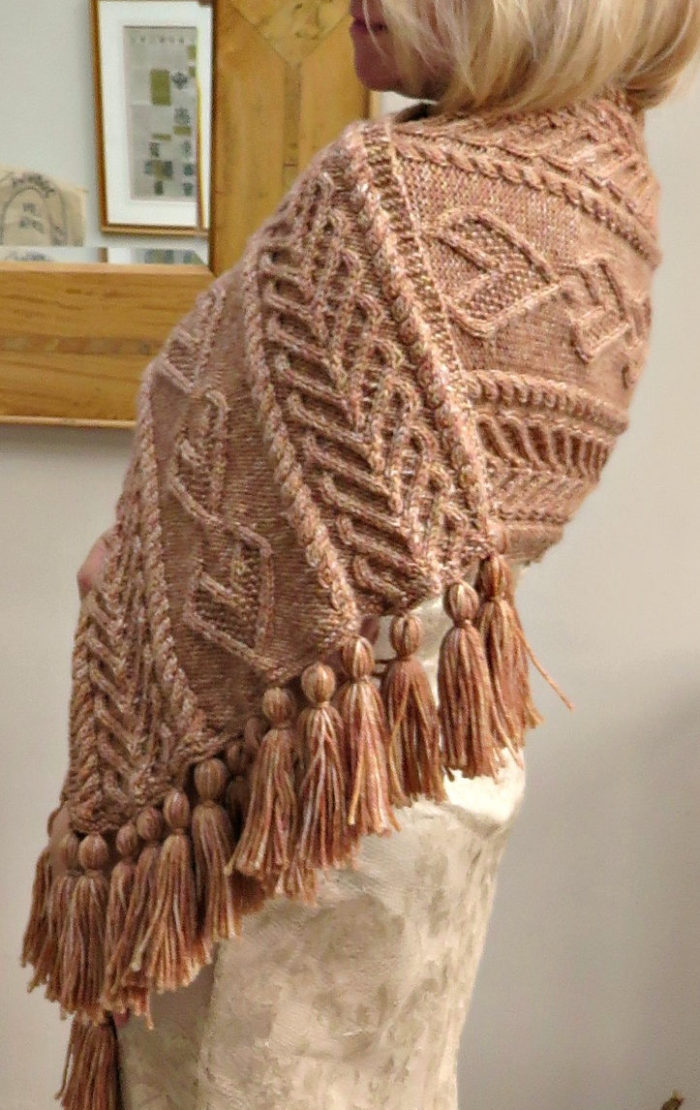 Queen of Hearts Stole
Rectangular shawl with cable hearts and cable panels. DK yarn.Designed by Bonny Bonafilla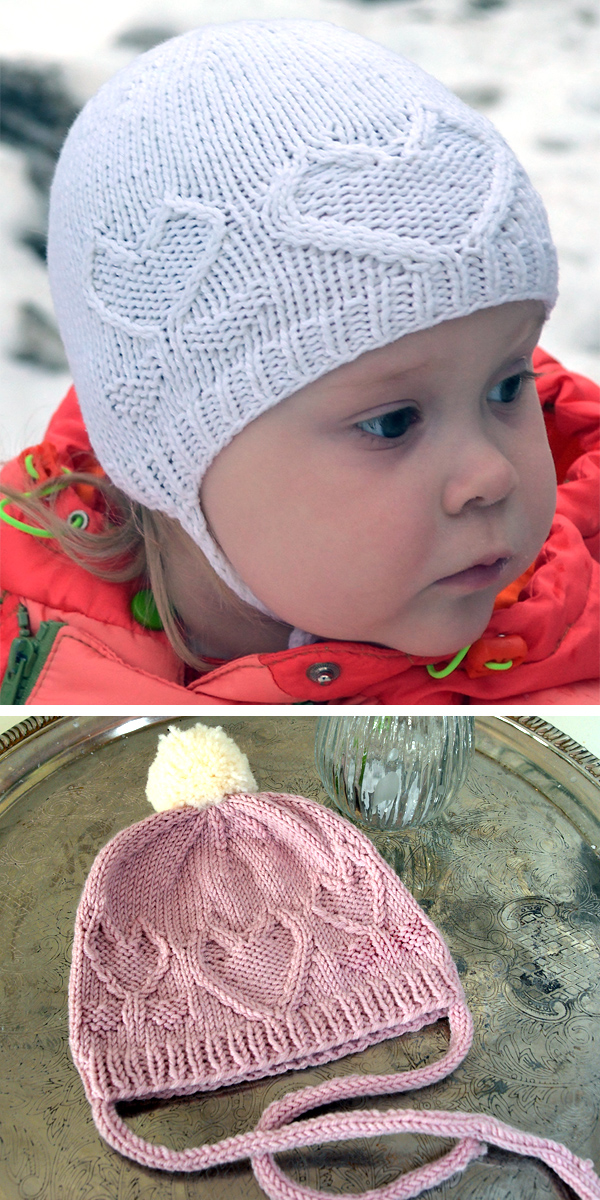 From the Heart Bonnet or Beanie
Hat featuring cable hearts and cable heart flowers. Sizes baby (3 different gauges), child sizes, adult sizes. Designed by Ágnes Kutas-Keresztes. Sport weight. Available in English and Hungarian. Pictured projects by oduvan and mettetufta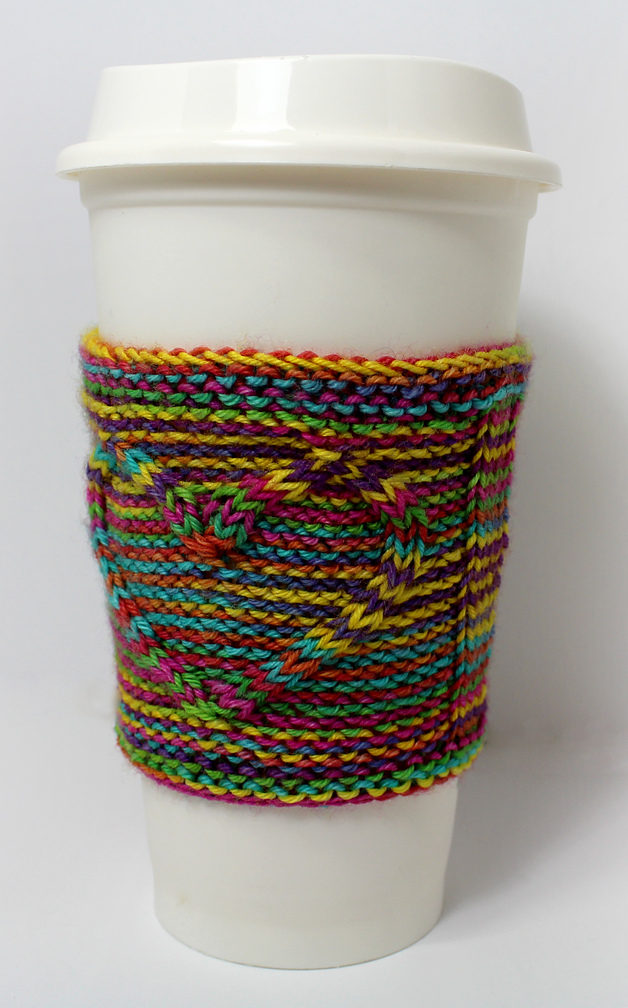 Heart Cup Cozy
Easy pattern "I'd Love Some Coffee" by Thaddeus Nelson

Hearts and Kisses Sweater
This pullover tunic uses a combination of lace and cables to send its beautiful Valentine's Day message.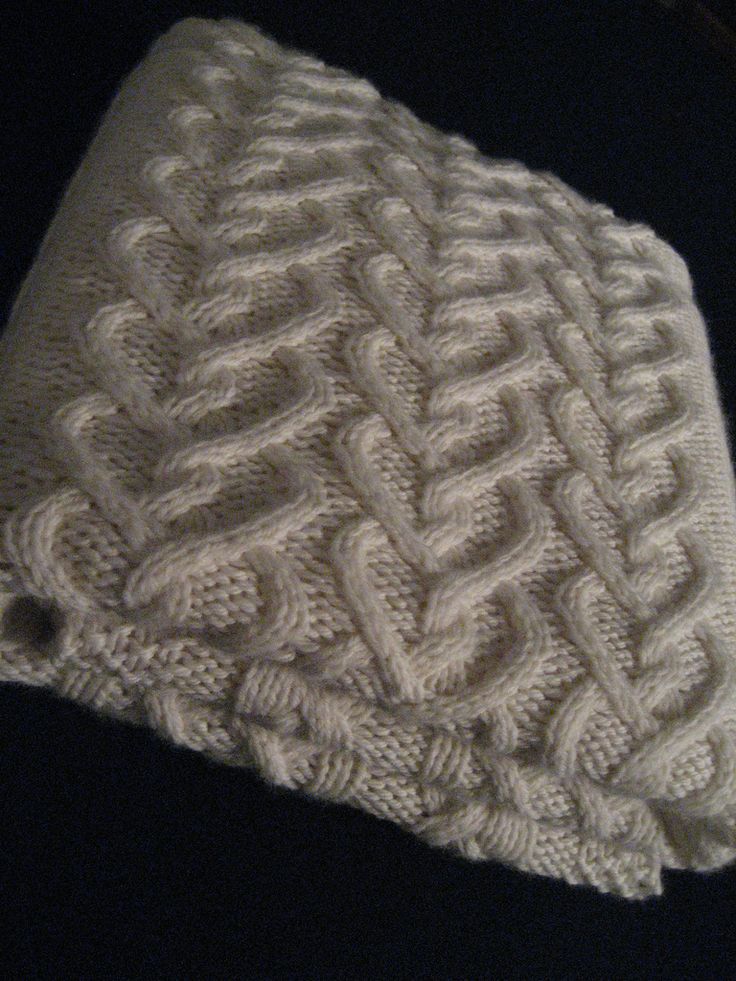 Levi's Baby Blanket
This is a variation on the Levi's blanket pattern by Lindsay Humphrey that just uses the heart cable motif. The original pattern has three different cable patterns. Pictured project by MzPoodle2U.
Patterns for Purchase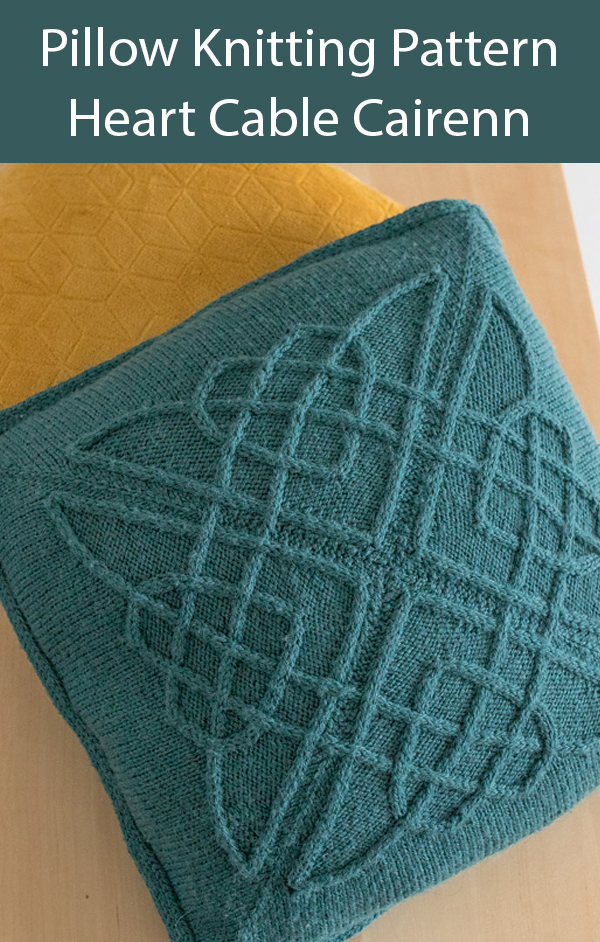 Cairenn
Cushion cover with a front cable panel featuring 4 cable hearts and an interlocking cable design. Great gift for weddings or anyone who needs a little love. Designed by Lucy Hague. Aran weight yarn.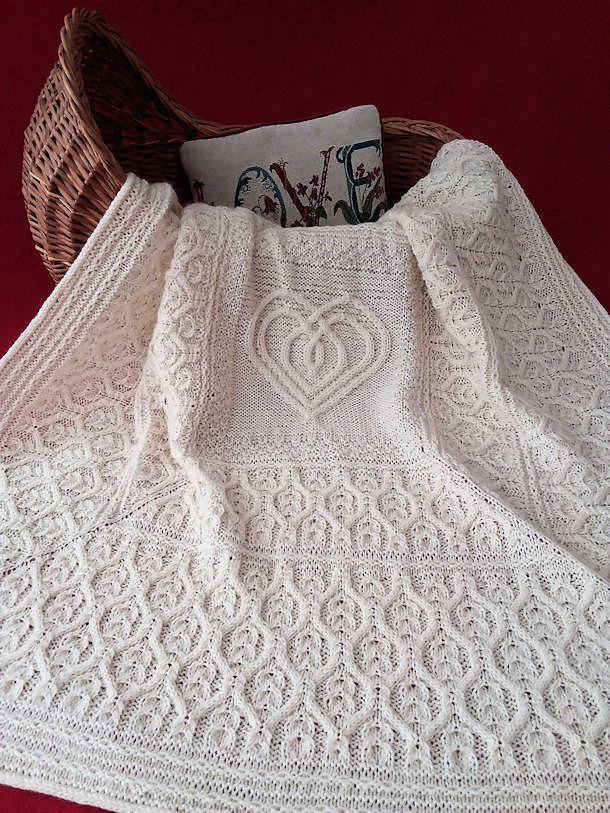 Irish Lullaby Blanket
An interlaced Celtic heart is knit flat to fors the centrepiece of this blanket. The rest of the blanket is knit in the round in slipped stitch and cable design. Designed by Luise O'Neill. Worsted weight yarn.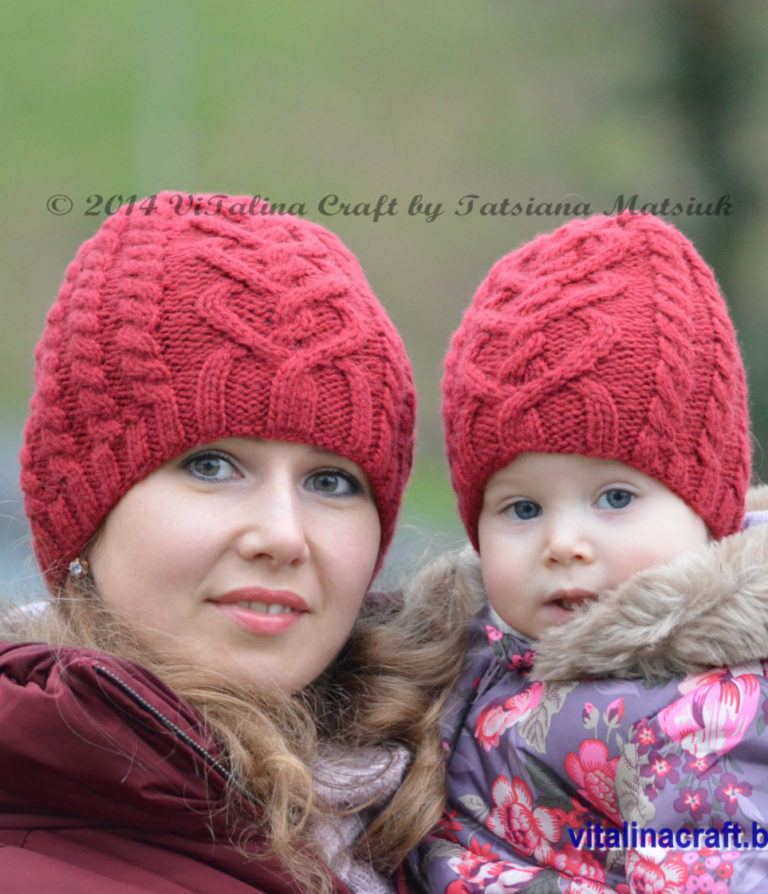 Valentine Cable Hats
This beanie pattern features entwined heart cables and includes all sizes from toddler to adult: 1–3 years, 4-10 years, adult.

Heart Cable Scarf
FINISHED DIMENSIONS Length = 138 cm (54 inches). Width = 18 cm (7 inches).