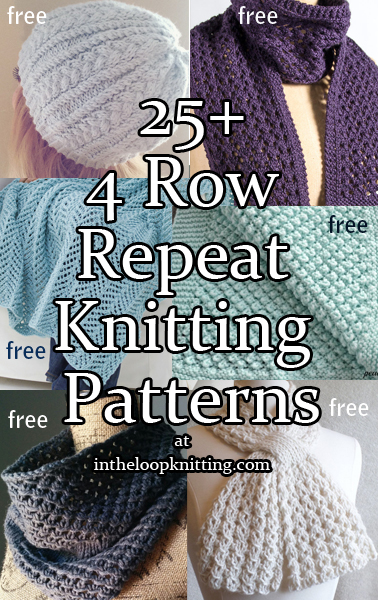 These patterns use just a 4 row repeat, making them great for multi-tasking knitting.
To get the knitting patterns, scroll down the page to the individual pattern you want and click on the link to that pattern.
These patterns are not my designs but links to other designers who have generously shared their patterns. If you have questions about how to knit a specific pattern, please contact the designer directly.
All links on this site are for informational purposes, but please note that some links are to affiliate sellers that pay me a small commission on purchases.
Free Patterns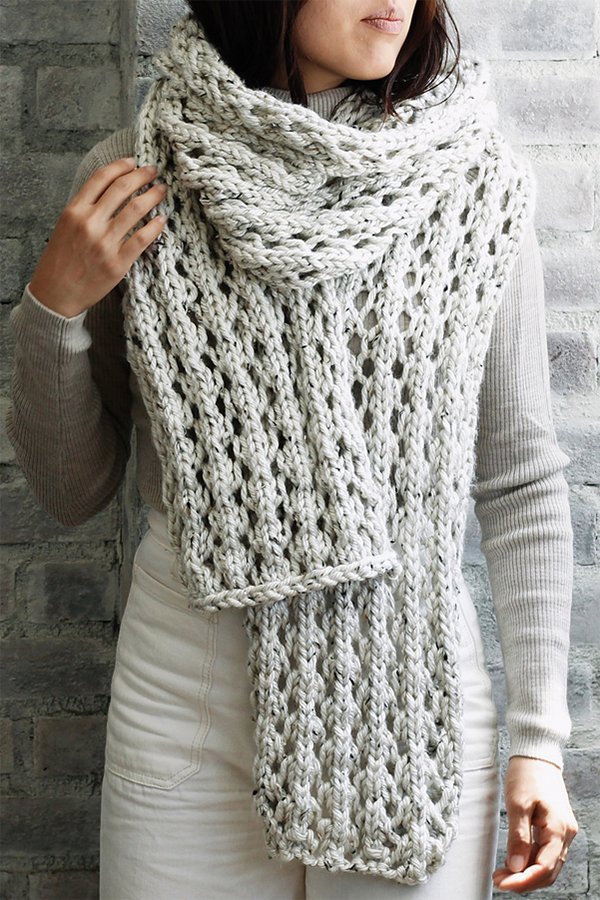 Affirmations Scarf
Chunky lace scarf knit in a 4 row repeat. Designed by Alexandra Tavel. Super Bulky weight yarn. Kit also available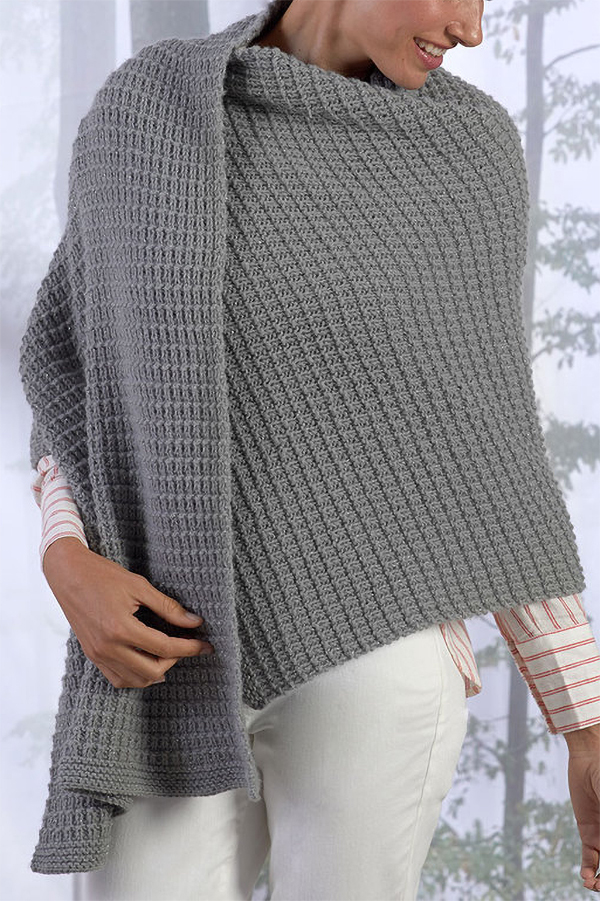 Safe Haven Shawl
This easy rectangular wrap features a 4 row repeat. Designed by Sandi Rosner for Red Heart. Worsted weight yarn.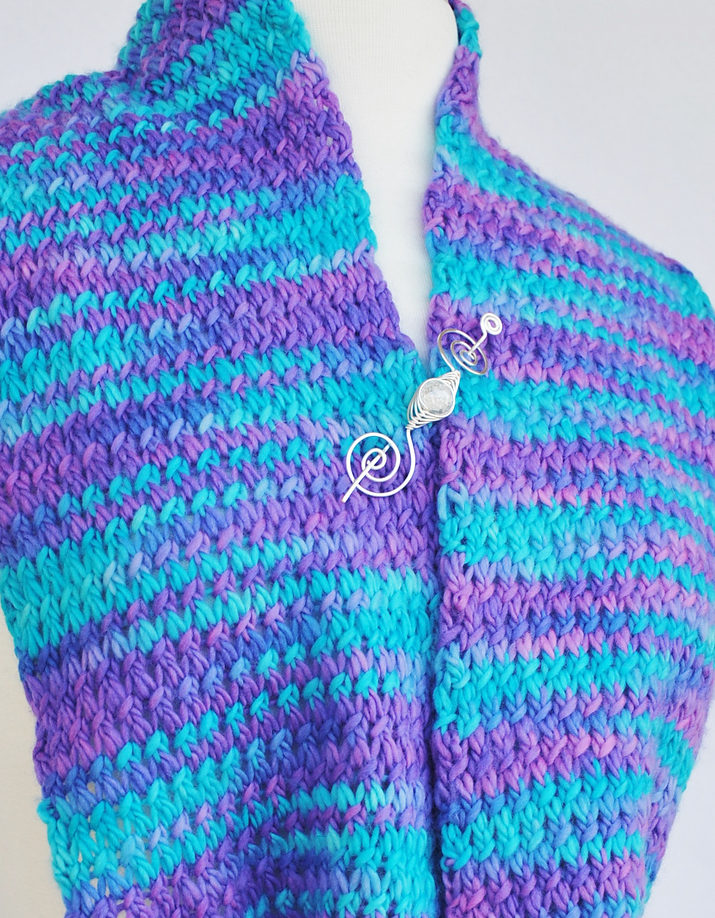 Meandering Brook Scarf or Cowl
The 4 row repeat slip stitch pattern works especially well with multi-colored yarn. 2 sizes: Cowl: 12" x 26", (Infinity Scarf: 6½" x 48"). Designed by Michelle Stead. Worsted weight yarn.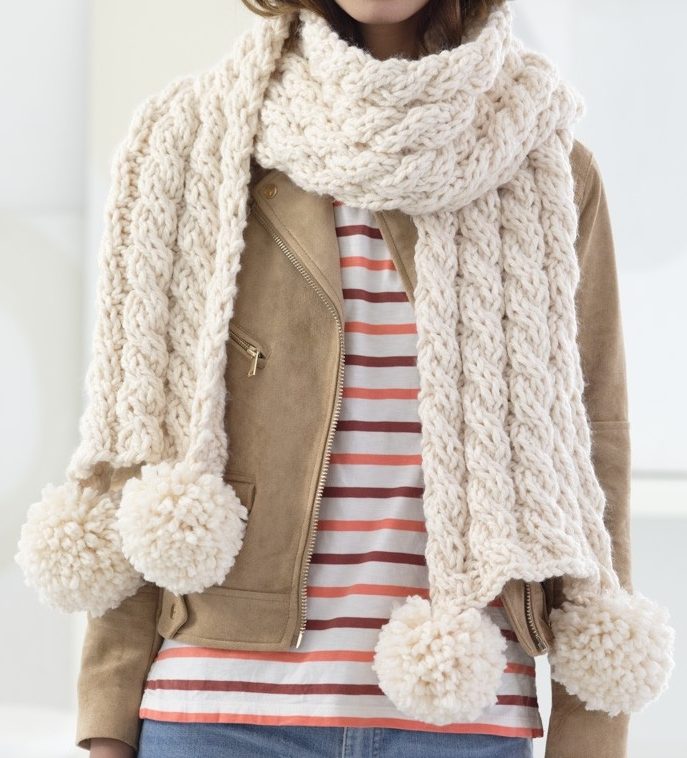 Easy Cabled Scarf
This easy scarf features a 4 row repeat cable pattern and pompoms. Quick knit in super bulky yarn US size 13 needles.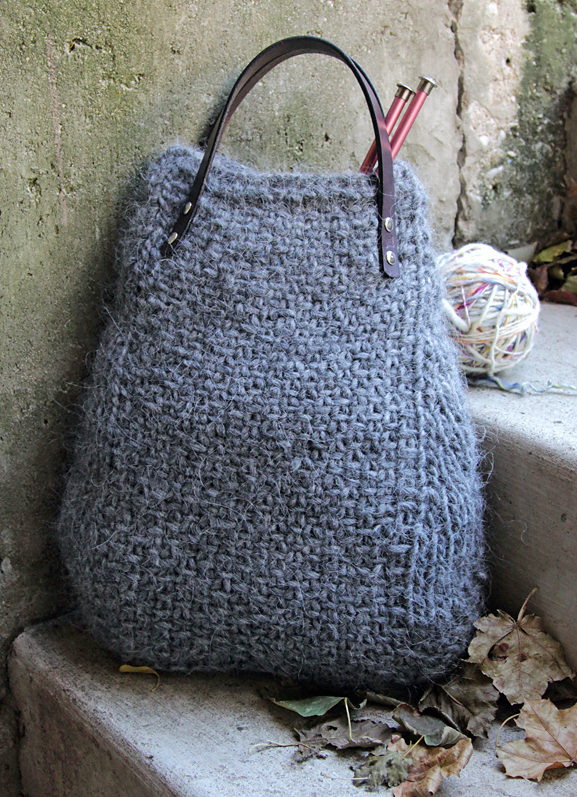 Lopi Tote
This tote bag is knit in a 4 row repeat linen stitch. The Lopi Tote is 16″ in length. Laid flat, the top of the bag measures 8″ across. Great project tote! Designed by Heidi Gustad. Quick knit in bulky yarn.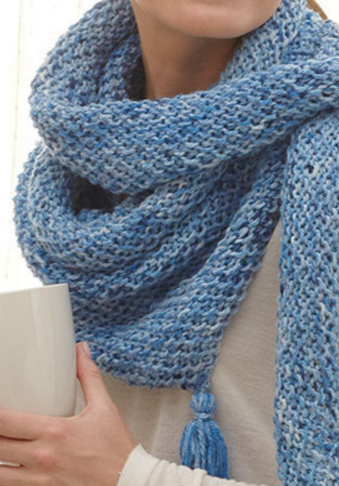 Triangle Tassel Shawl
This long shawl features a 4 row lace pattern and optional tassels. Designed by Erin Kate Archer for Red Heart. Ombre yarn showcases the lace texture.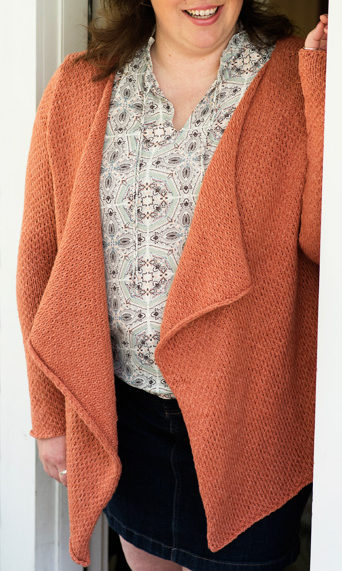 Carrington Cardigan
This long sleeved sweater with flattering draped front is knit in a 4 row repeat textured stitch. Sizes: XS[S, M, L, 1X, 2X, 3X]. Designed by Amy Palmer for Knitty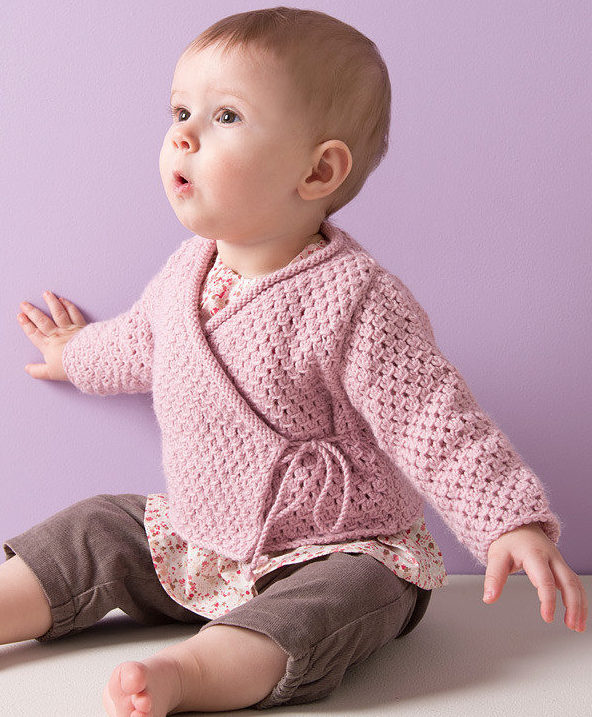 Baby Wrap Jacket
This crossover wrap cardigan features a 4 row repeat lace stitch. for newborns in stockinette stripes. Sizes Newborn, 3 months, 6 months, 12 months, 18-24 months. Designed by Phildar Design Team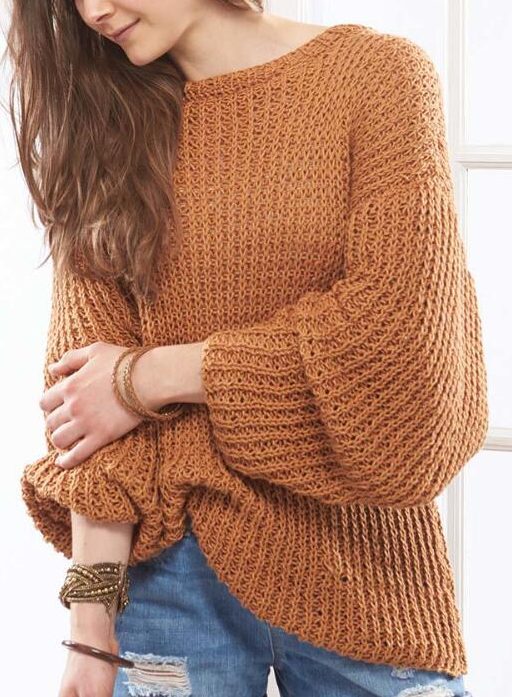 Sandbar Pullover
This looks super comfy! Knit with a 4-row repeat tuck stitch pattern, this long-sleeved oversized pullover perfect for cool summer nights. Sizes: Extra Small (Small, Medium, Large, 1X). Designed by Rae Blackledge for Willow Yarns.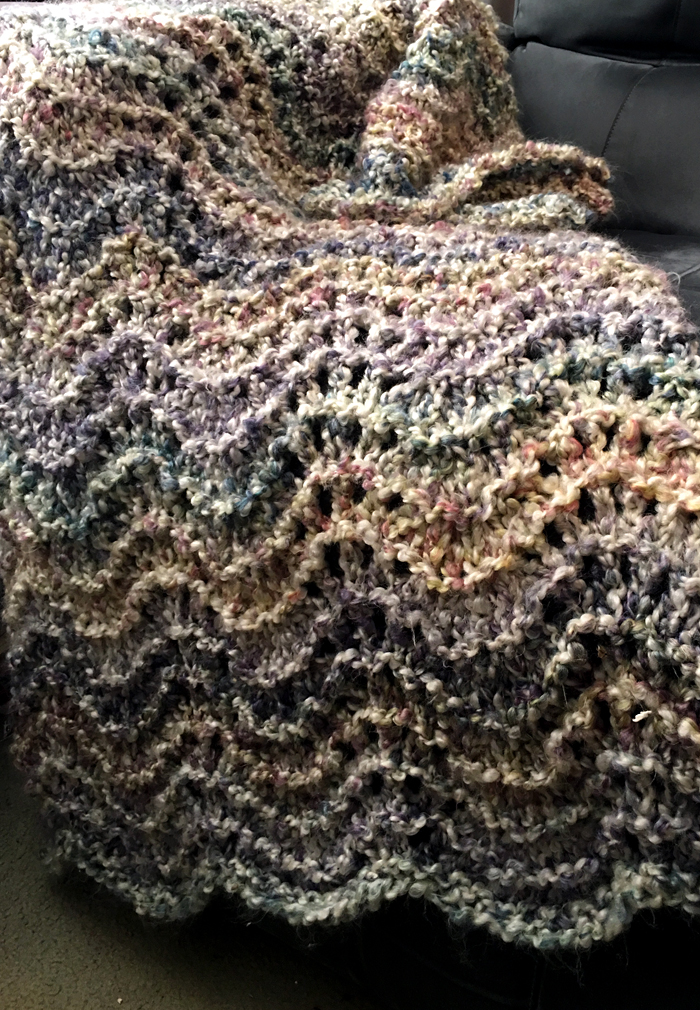 Rocking Waves Shawl or Baby Blanket
Easy 4 row repeat, 12 stitch lace pattern designed by Nancy J. Thomas for Red Heart. I adapted it for a lace shawl for my mother, though the original pattern is for a baby blanket. Pictured project by Terry Matz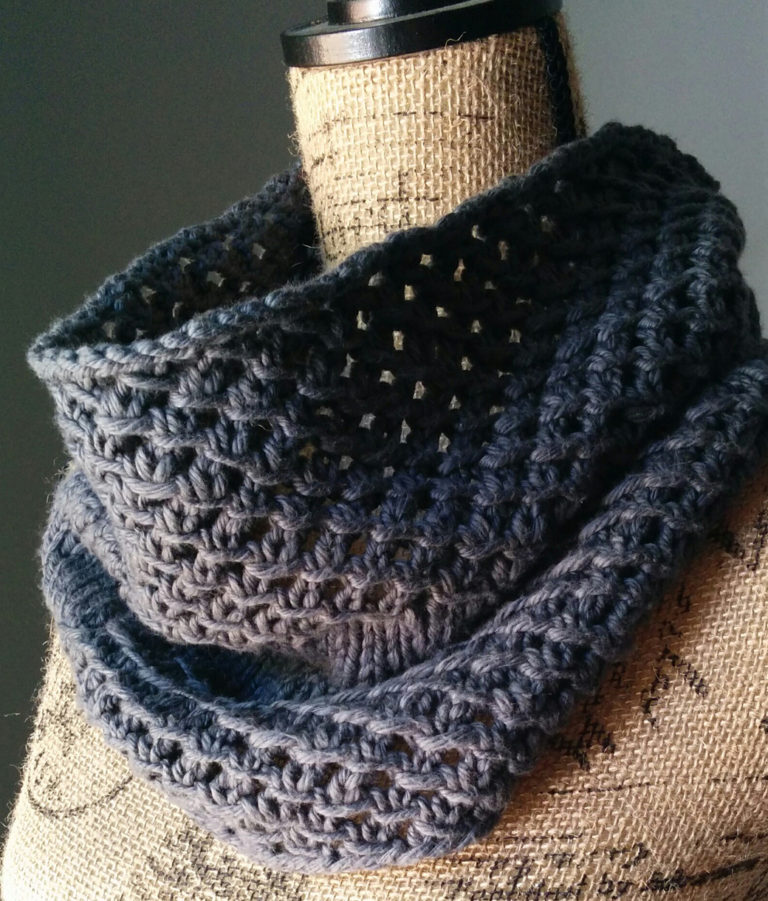 Irish Mesh Cowl
Easy cowl with 4 row repeat mesh sections separated by a knit section. Quick knit in bulky yarn. Designed by Linda Thach who provides video tutorials.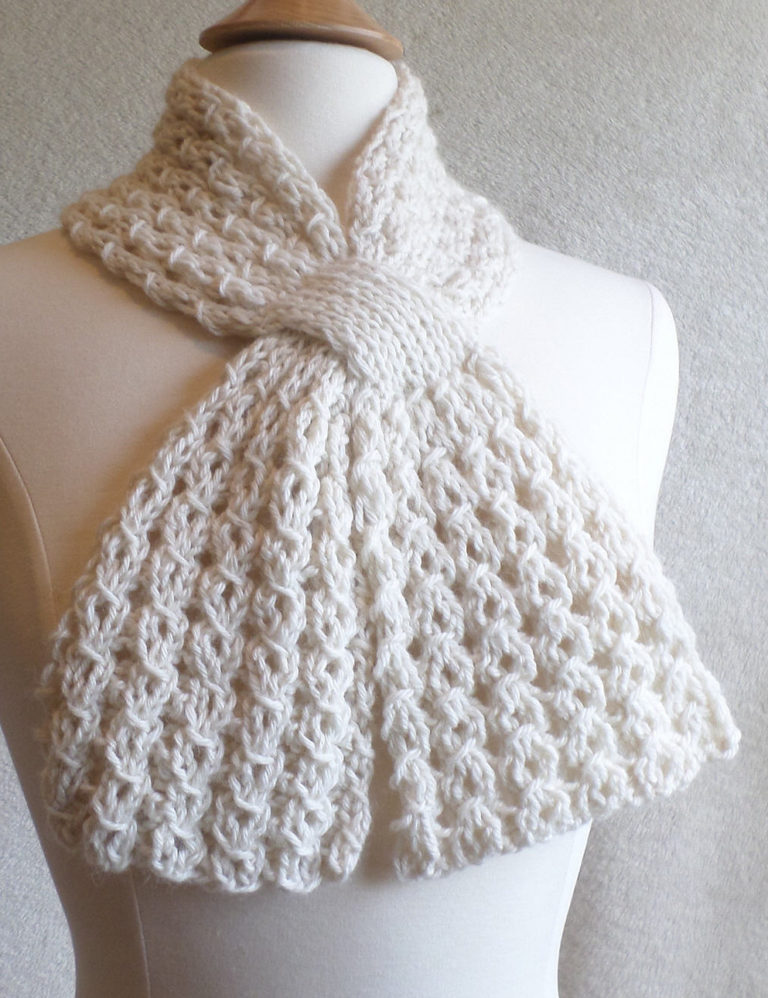 Loopy Lace Scarf
This scarf features a reversible 4-row repeat lace honeycomb stitch and a loop to keep it in place! Designed by Katie Harris. Pictured project by crumbgrubbers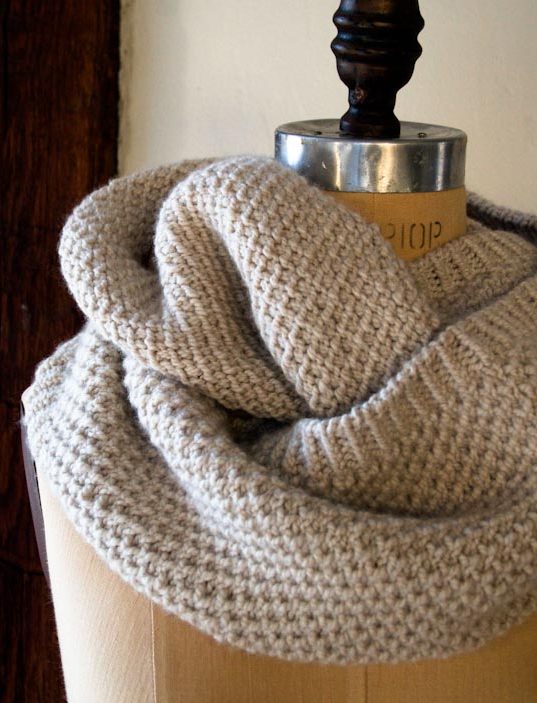 Classic Cowl
Easy cowl with a 4 row repeat of a slip stitch pattern. Designed by Purl Soho.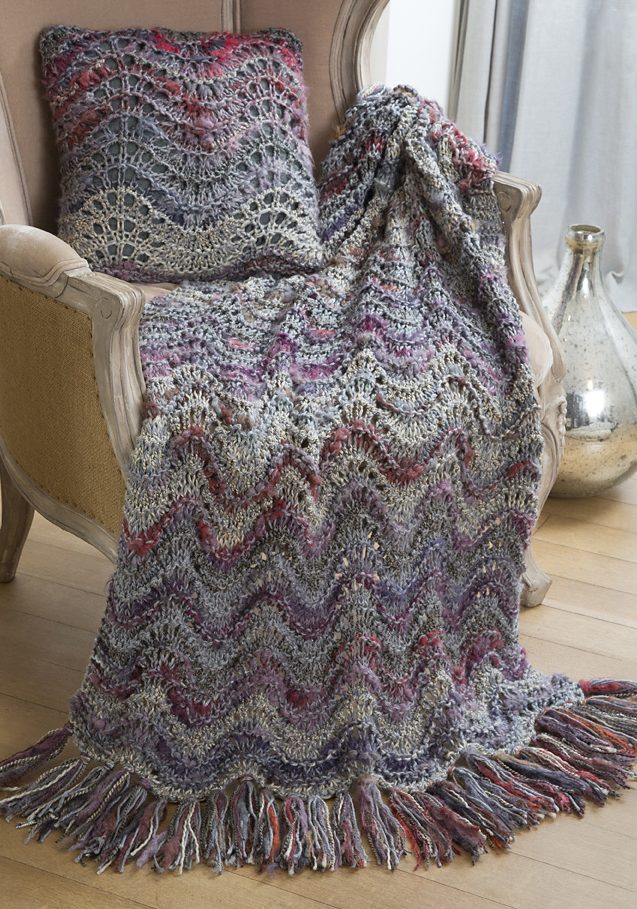 Elegant Lapghan and Pillow
This easy lace afghan with matching pillow designed by Julie Hines features a 4 row feather and fan pattern that looks beautiful in multi-color yarn.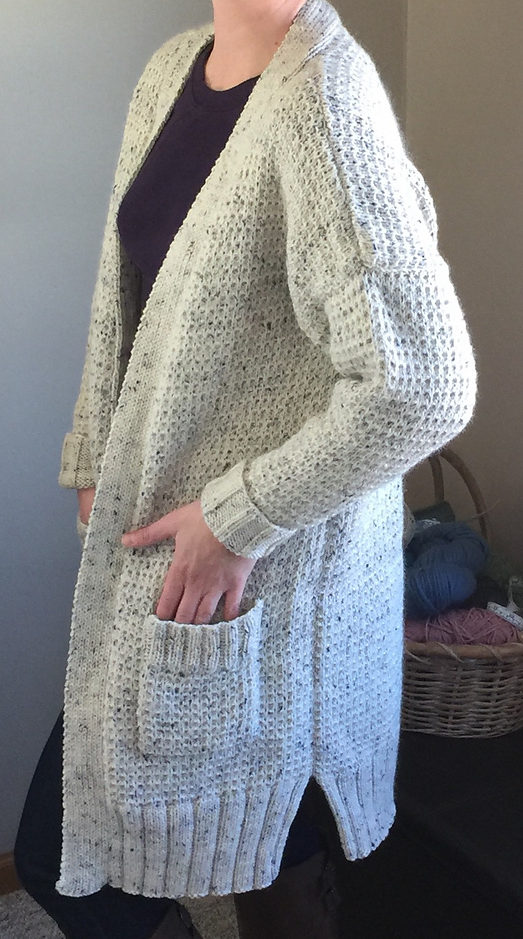 Long Weekend Cardigan
This long-sleeved sweater can be knit in 3 different lengths and features a 4 row repeat Basket Rib Pattern. Sizes XS to 5X Designed by Patons. Pictured project by NovelKnitGirl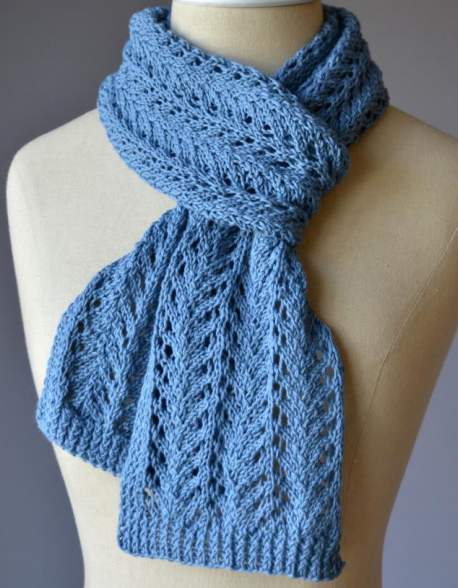 Lace Scarf
The lace in this scarf is a 4 row repeat trimmed with edges of 2 row repeat twisted rib. Designed by the Universal Design Team.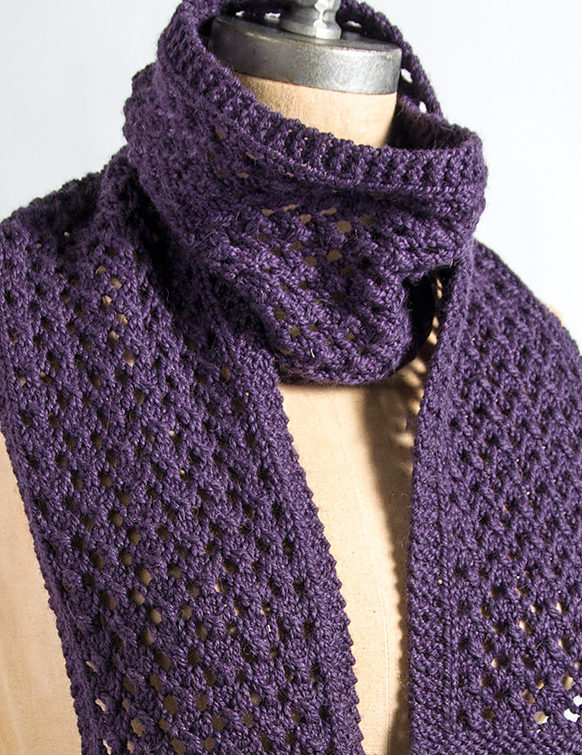 Extra Quick and Easy Scarf
Lace scarf by Virginia Sattler-Reimer features a 4-row repeat.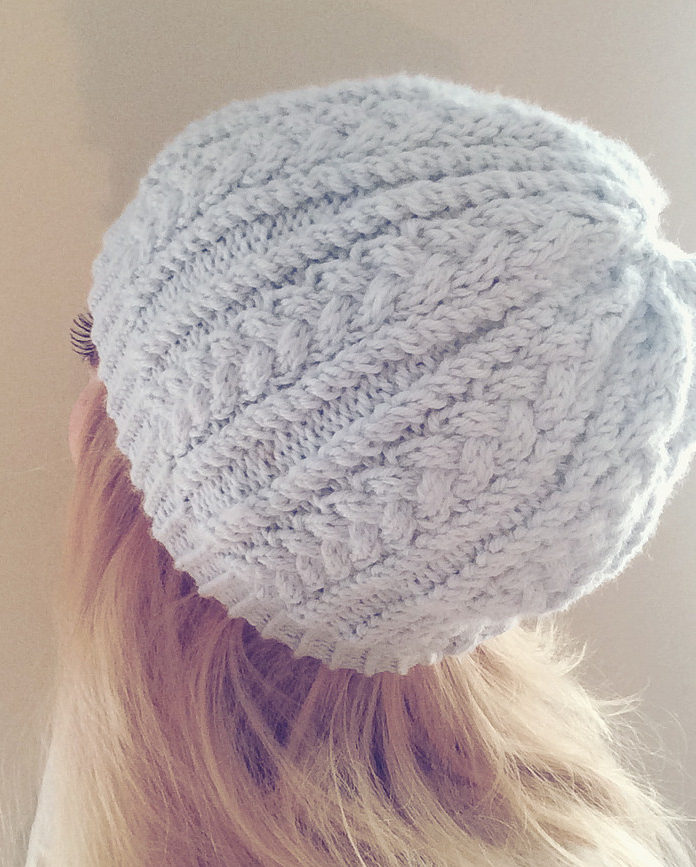 Katherine Hat
Twisted rib and mini cables are created in an easy to memorize 4 row repeat (with one of the rows a repeat row). Designed by Erin Kate.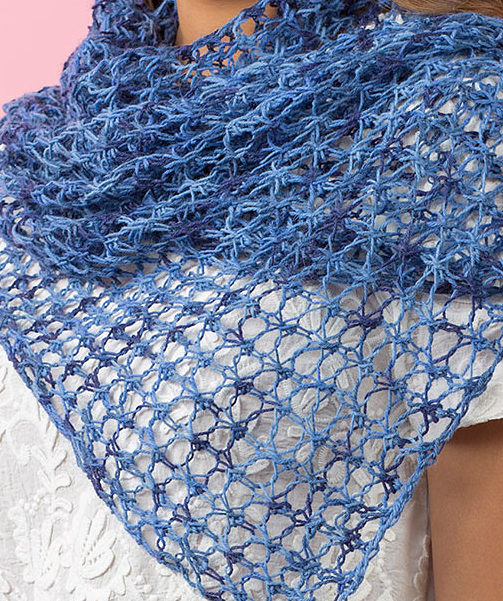 Laid Back Shawl / Scarf
Easy openwork mesh lace wrap is knit with a 4 row repeat in sock yarn on larger needles. Perfect for multi-color yarn. Designed by Lorna Miser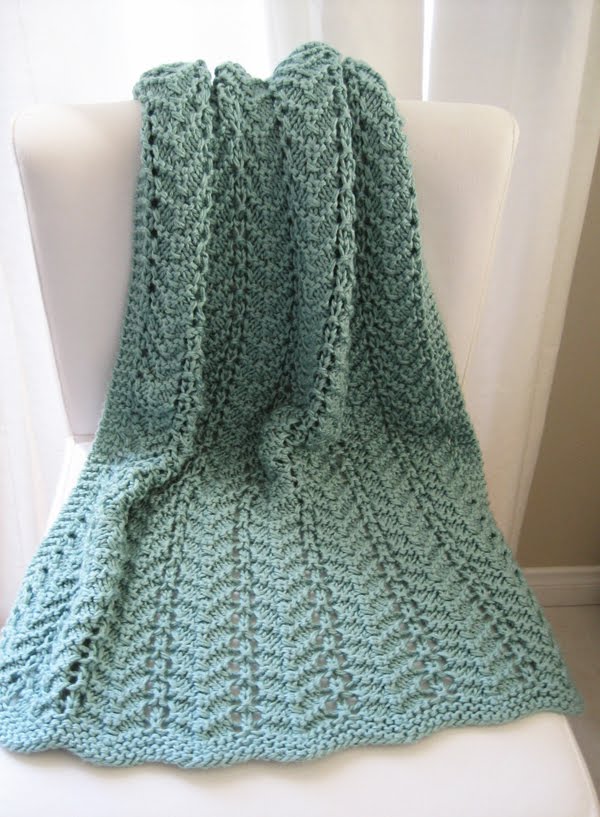 Easy Lacy Baby Blanket
This lace newborn-sized blanket is knit with an easy 4 row repeat. Final blanket measures approx. 19″ wide x 27″ high. Designed by LuluKnits.
Heartwarming Scarf
Julie Farmer's beginner scarf has an easy to remember 4 row repeat pattern to give it texture. This unisex scarf only uses one skein of the recommended yarn. Pictured project is by pixiesmom.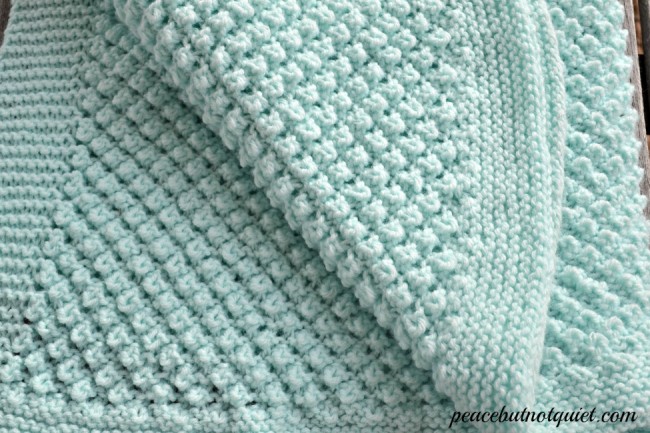 Popcorn Baby Blanket
This blanket designed by Laura Falen uses a simple stitch, repeated over and over (not reversible). The final blanket should measure approx 30"x37" after blocking.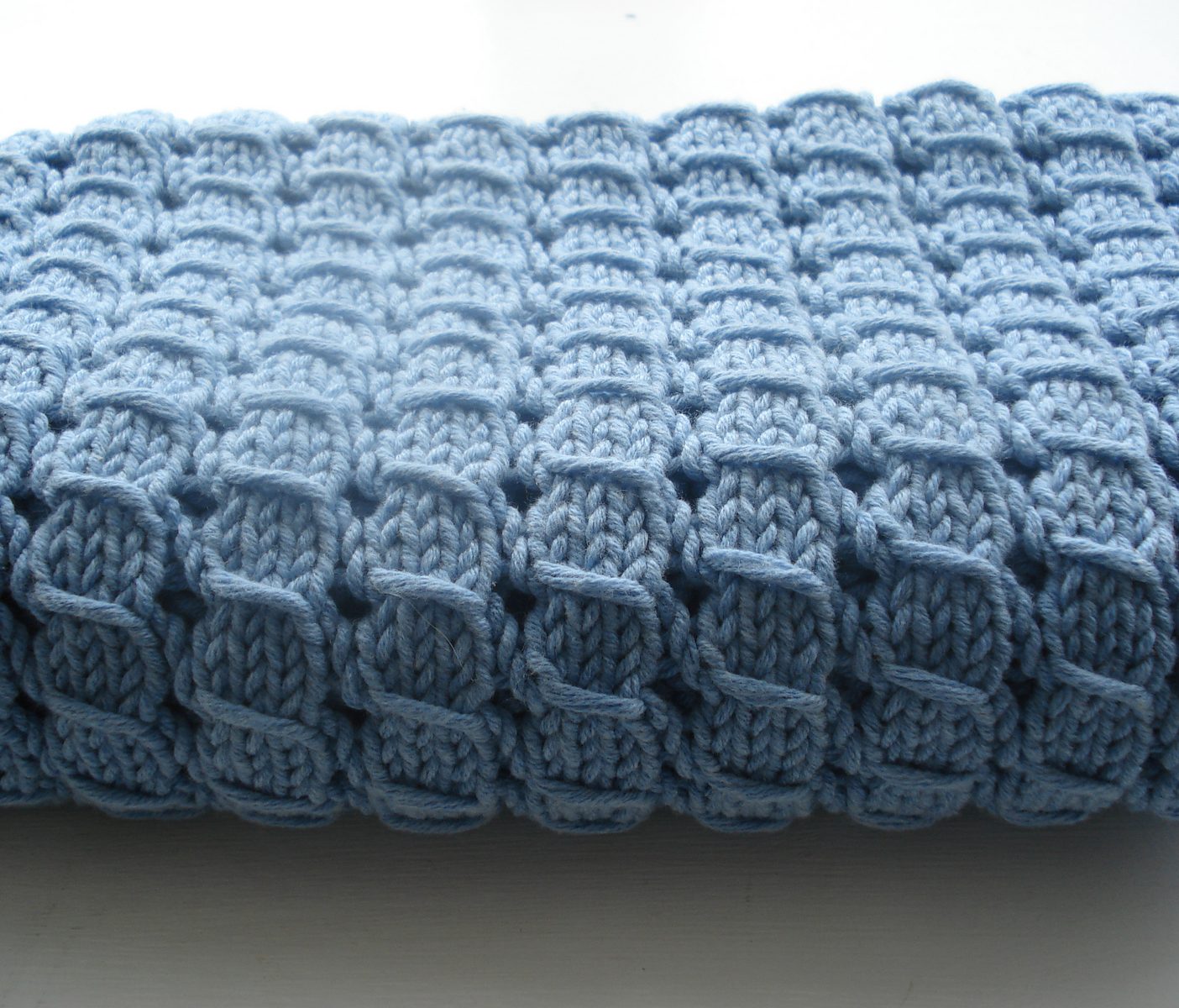 Waffle Blanket
This throw with an all-over 4-stitch 4-row repeat pattern by Alexis Layton has been rated easy by more than a hundred Ravelrers. Pictured project by woolnut1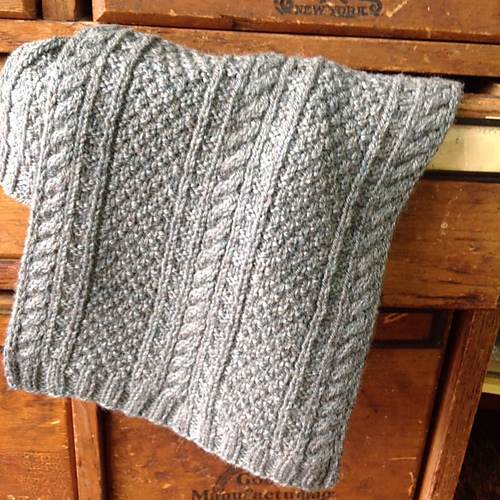 4-Row Gansey Scarf
This textured scarf is knit with a 4 row repeat — even including the cables. Designed y Marji LaFreniere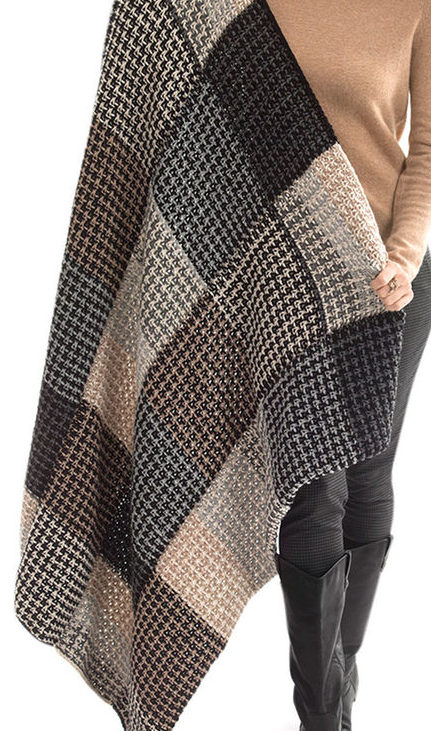 Slip Stitch Checks Afghan
This easy throw is worked in 5 strips that are then sewn together. The checks are knit in slip stitch colorwork so you are only knitting with one color per row in a 4 row repeat.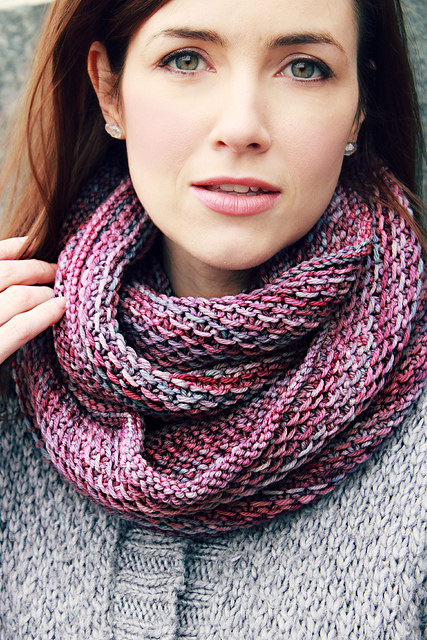 Honey Cowl
Antonia Shankland designed this 4 row repeat slip stitch cowl that looks beautiful in this multi-color yarn project by knittedblissJC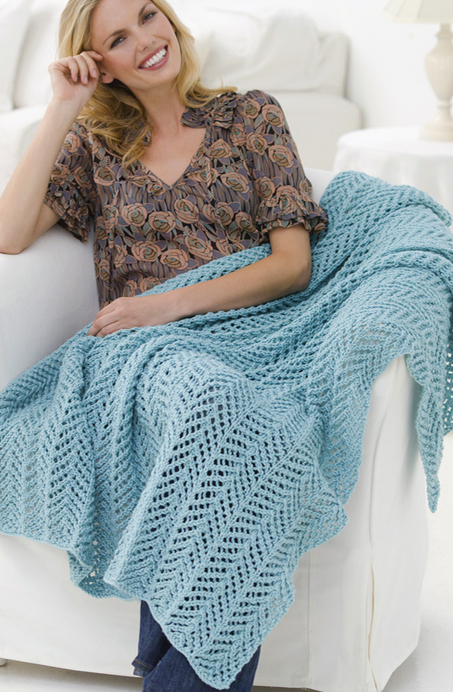 Arrowhead Lace Throw
This easy afghan by Grace Alexander features a simple 4-row all-over lace stitch in an elegant, lightweight throw. Size 43″ x 45″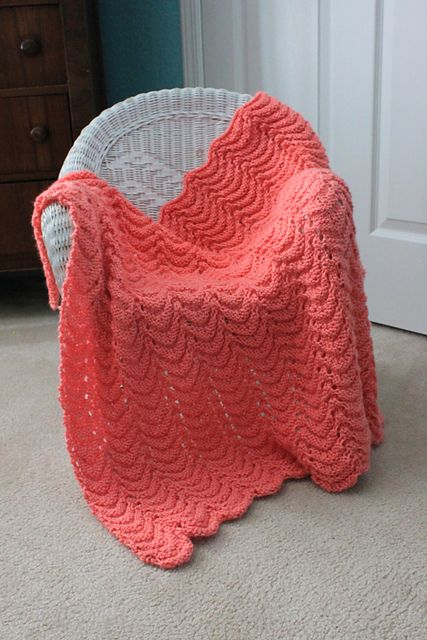 Project Linus Security Blanket
This is actually a 3 row repeat. Created for the Project Linus Project that provides handmade blankets from knitters like you to children who are ill, traumatized or in need. This blanket is easy to make with modified modified feather-and-fan stitch that consists of 3 rows. The cotton fleece yarn makes the blanket especially soft.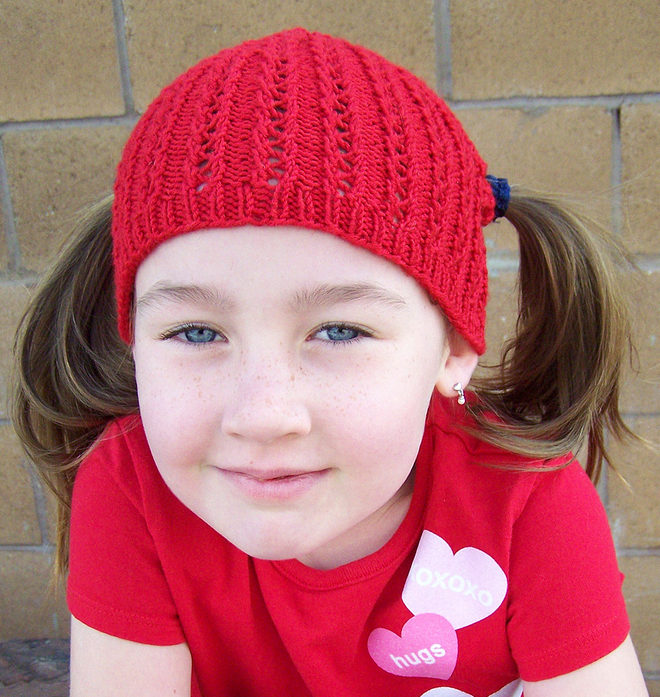 Piggle Hat
Lace hat with openings for pigtails in a 4-row 5 stitch repeat. Designed by Rebecca Dovi. Pictured project by strangelilmama
Patterns for Purchase

Child's Havana Cape
Shoulder cozy knit with a 4 row repeat cable pattern. 2 sizes: Aged 3-6 years: To fit approx 59.5cm/23″ to 63.5cm/24 1/2″ chest [3 balls of yarn]. Ages 7-10 years: To fit approx 67cm/ 26″ chest to 71cm/ 27 1/2″ chest (4 balls of yarn). Worsted weight. Designed by Kari-Helene Rane

Serpent Scales Shawl
This lacy wrap is knit with a 4 row repeat openwork pattern that can be knit in 10 Hours or Less™. Fingering weight.

Miss Me Yet Cardigan
Long-sleeved sweater knit in Openwork Rib Lace – a simple 6 stitch by 4 row repeat and features pockets. Sizes 30¾, 34¾, 38¾, 42½, 46½, 50½, 54½" / 78.1, 88.3, 98.4, 108, 118.1, 128.3, 138.4 cm. Designed by Deb Hoss Knits

Corrugated Curves Shawl
Knitted with just one color at-a-time, this wrap is knit corner-to-corner in a simple 4-row repeat combination Corrugated Rib and Garter chevrons. Knit in 10 Hours or Less™. DK weight.

Easy 4 Row Repeat Lace Baby Blanket
This easy lace pattern is a great first lace project according to the designer.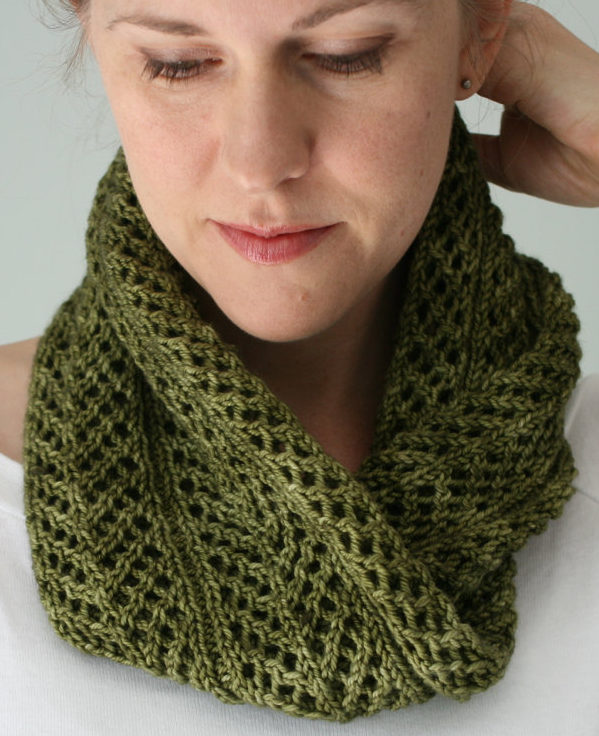 Frons Cowl
Quick, one-skein cowl with a pretty, leafy, allover lace pattern created with simple, rhythmic 4-row repeat.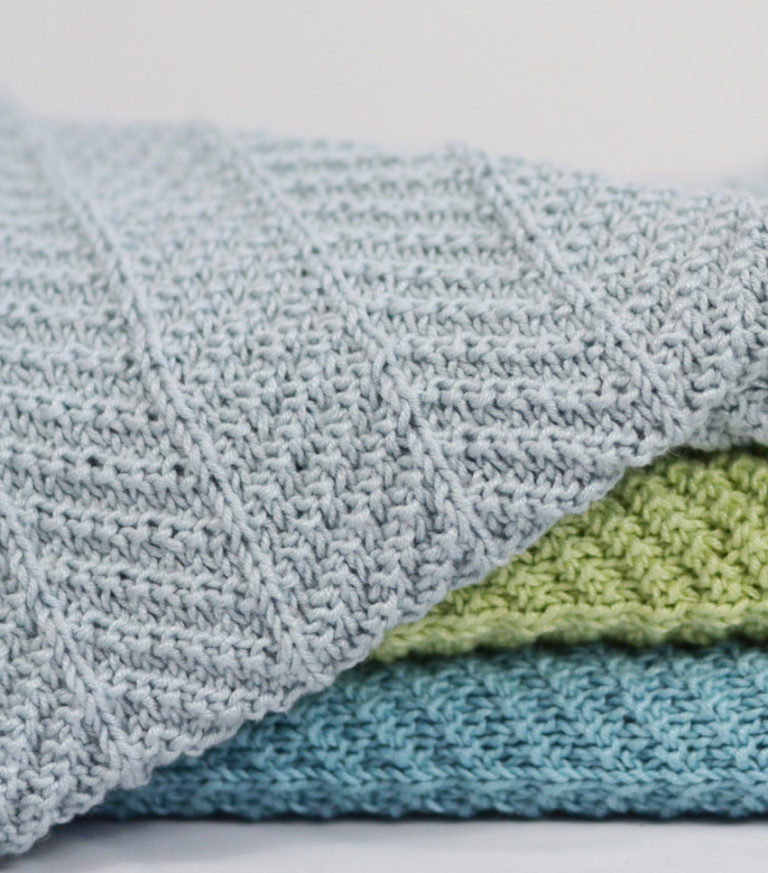 Bambi Baby Blanket
This blanket pattern is an easy 4 row repeat, made up of knit and purl stitches.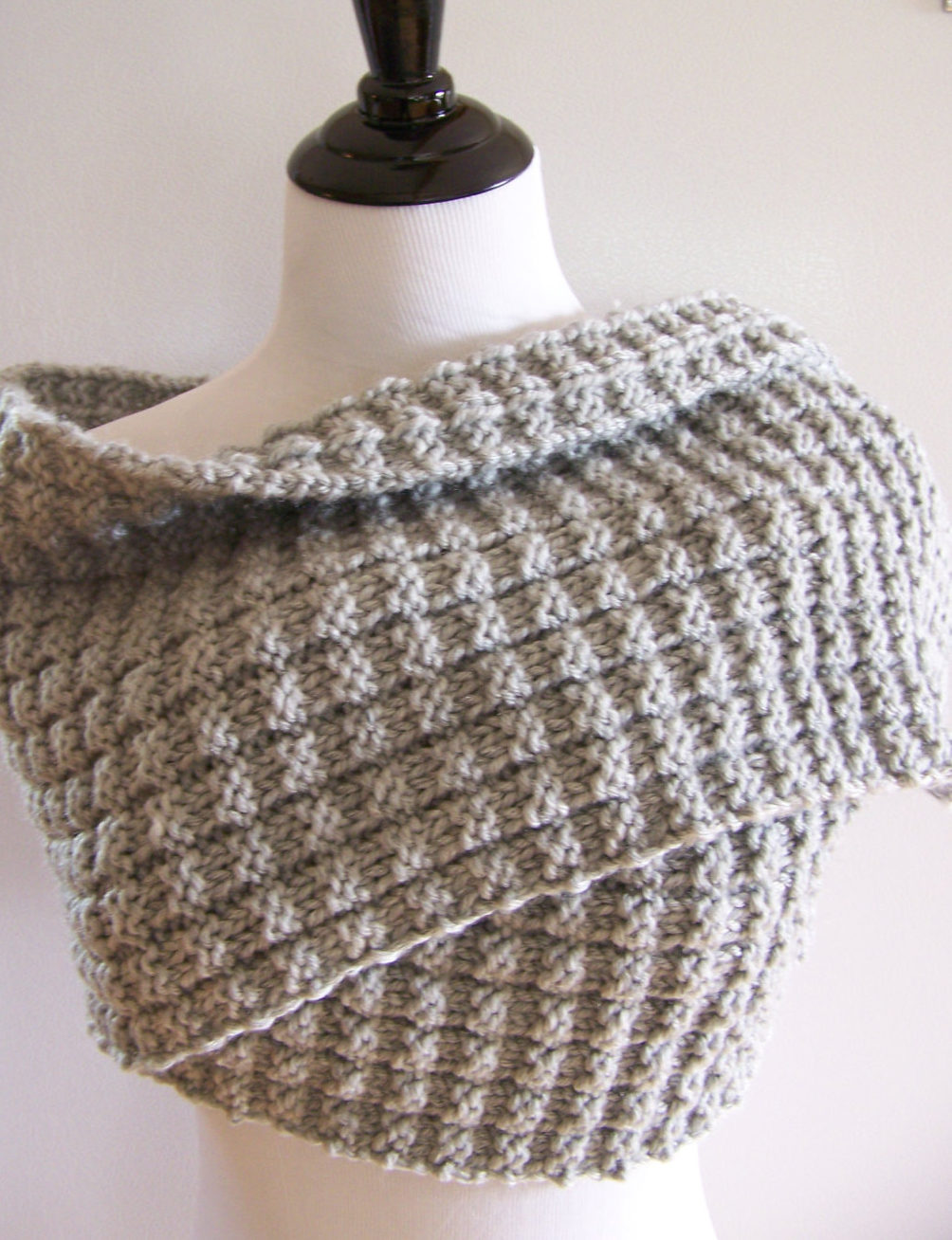 Silver Birch Scarf
Quick easy scarf knit in bulky yarn with a 4-row repeat.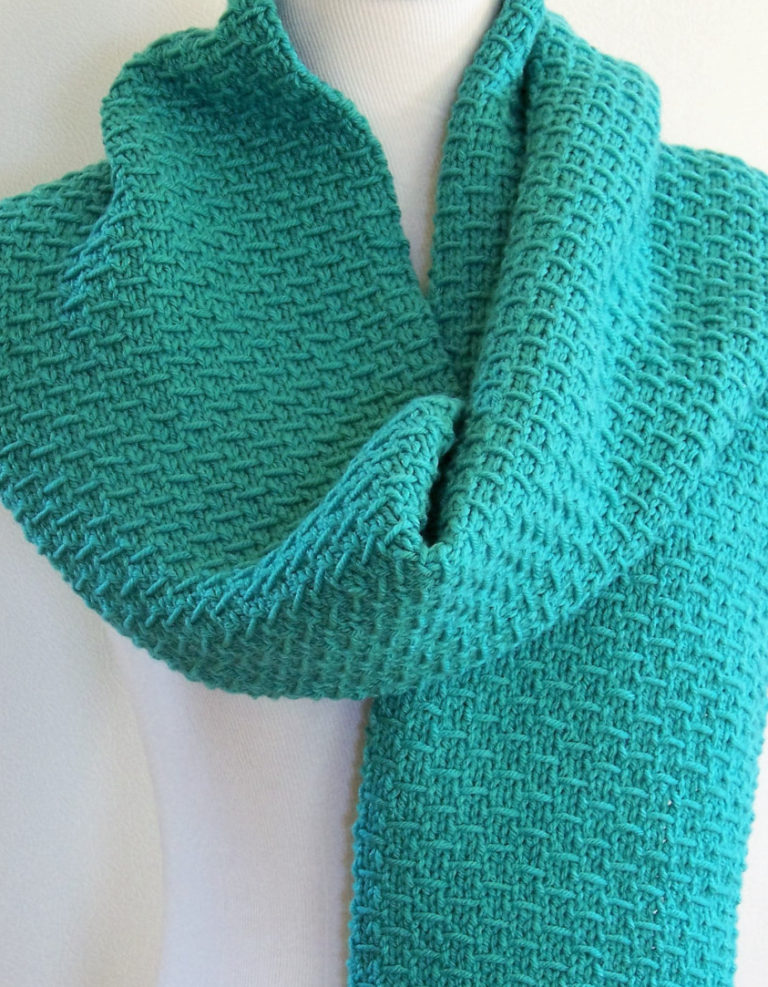 4 Row Repeat Slip Stitch Scarf
This easy scarf consists of an easy four row repeat, suitable to knitters familiar with knit, purl, and, slip stitches.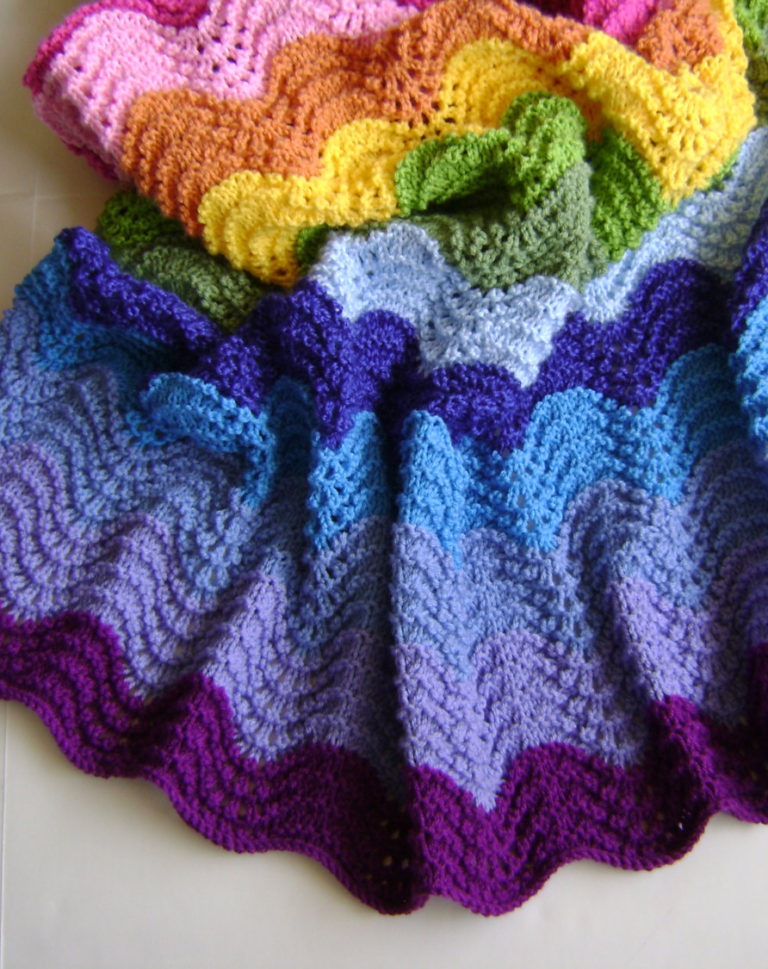 Technicolor Waves Blanket
Easy colorful blanket features a four row repeat lace pattern. 42" W x 54" L (107cm x 1137cm)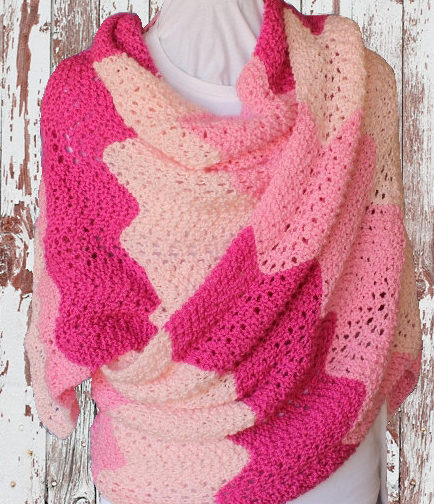 Gradient Prayer Shawl
Easy wavy striped shawl features a four repeat lace pattern.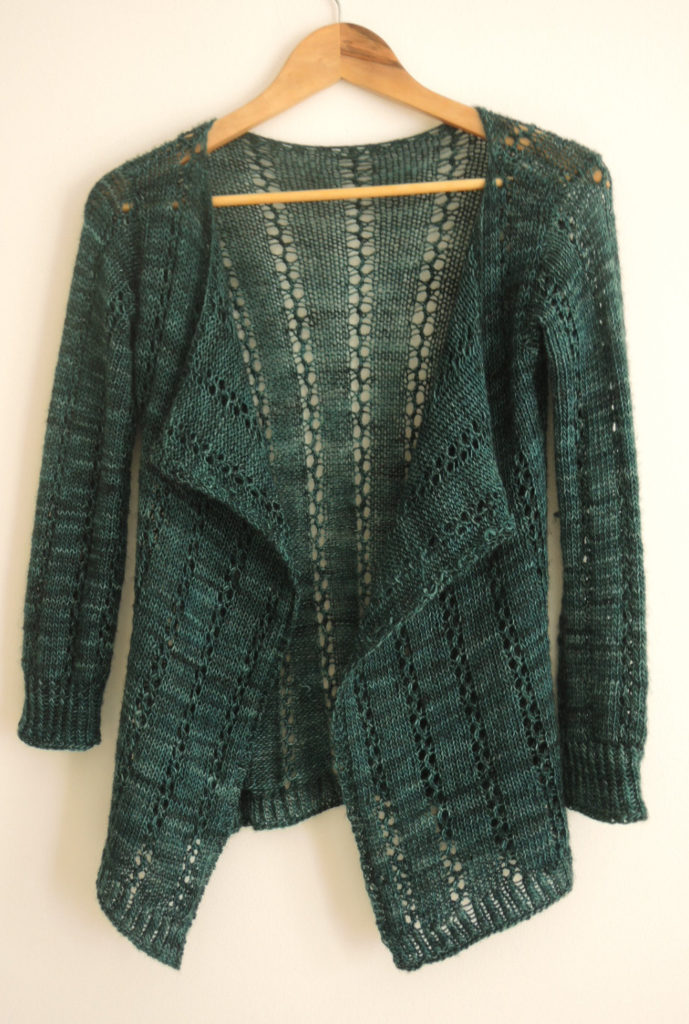 Queen's Park Cardigan
This draped front cardigan features a lace pattern with a 4-row repeat. Instructions for 8 sizes are given: to fit bust 28-30 (32-34, 36-38, 40-42, 44-46, 48-50, 52-54, 56-58)".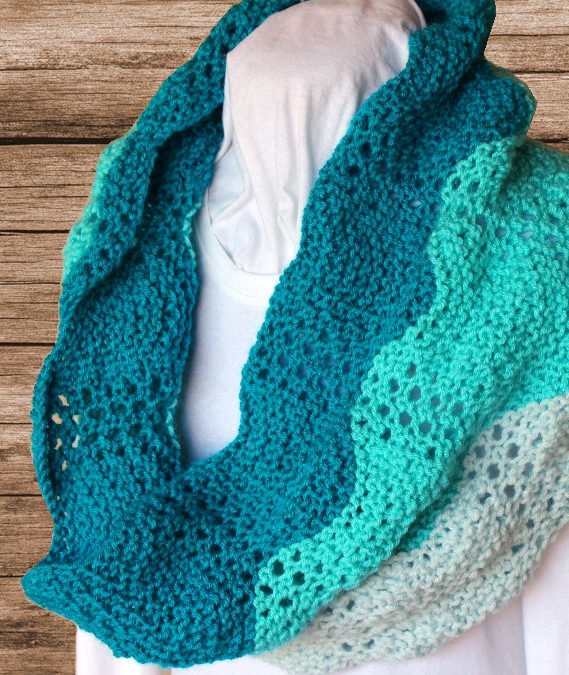 Lace Ripple Cowl
This easy color blocked cowl is a 4 row lace repeat.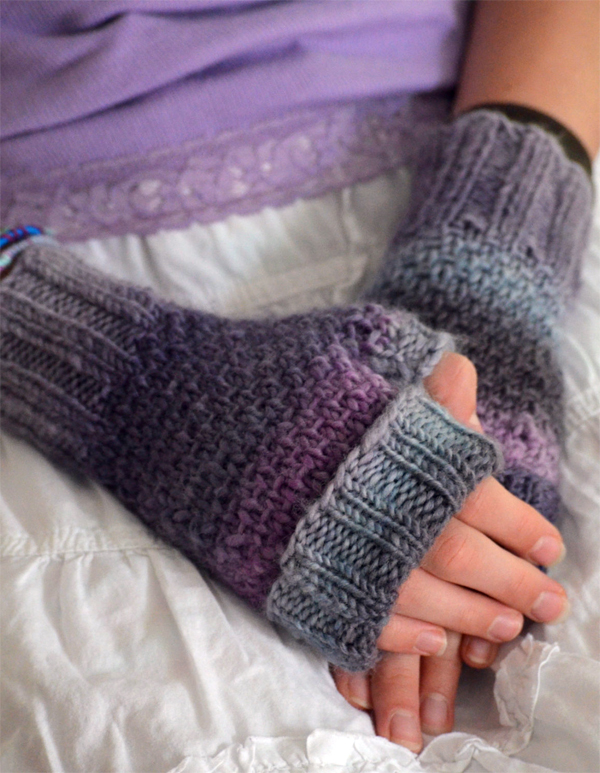 Toasties Fingerless Mitts
These mitts are knit in a slip stitch pattern with a 4 row repeat with ribbed cuffs.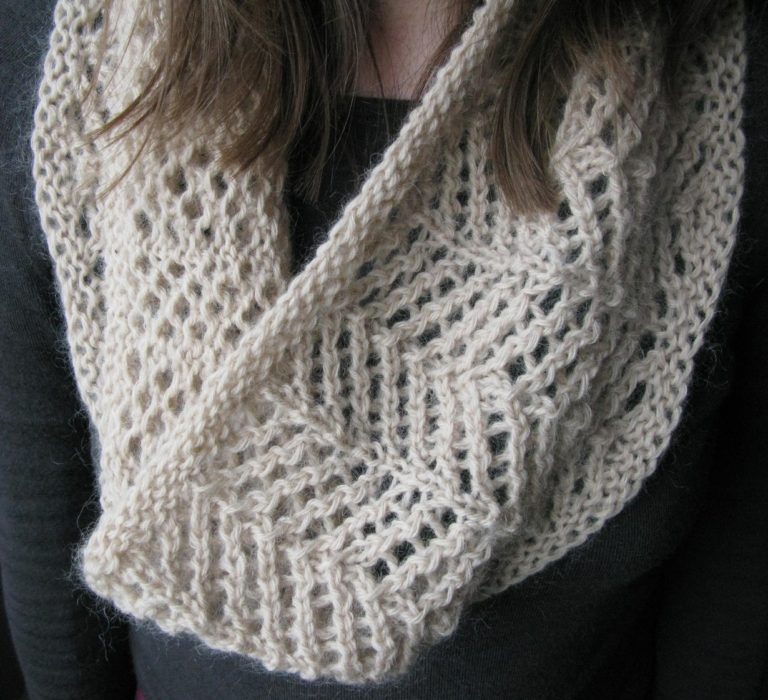 Avena Cowl
This arrowhead lace cowl uses an easy 4 row repeat lace stitch and just one ball of the recommended yarn.