Waffle Stitch Knitting Patterns
To get the knitting patterns, scroll down the page to the individual pattern you want and click on the link to that pattern.
These patterns are not my designs but links to other designers who have generously shared their patterns. If you have questions about how to knit a specific pattern, please contact the designer directly.
All links on this site are for informational purposes, but please note that some links are to affiliate sellers that pay me a small commission on purchases.


Waffle Neck Warmer
Buttoned scarf in waffle stitch inspired by Eleven's love for Eggo waffles in Stranger Things. Designed by Kristen McDonnell
Eggo Hat for Eleven
Slightly slouchy beanie inspired by Eleven's love for Eggo waffles in Stranger Things. Now that's what I call a waffle stitch!  Designed by  Kelsey Bergeson
Waffle Stitch Vest
Pullover vest in a 4 row repeat stitch pattern with cowl neck and high-low hemline. Rated easy by Red Heart though it does require picking up stitches to knit the collar. Sizes Small to 3XL. Designed by Jodi Lewanda for Red Heart. Quick knit in bulky yarn.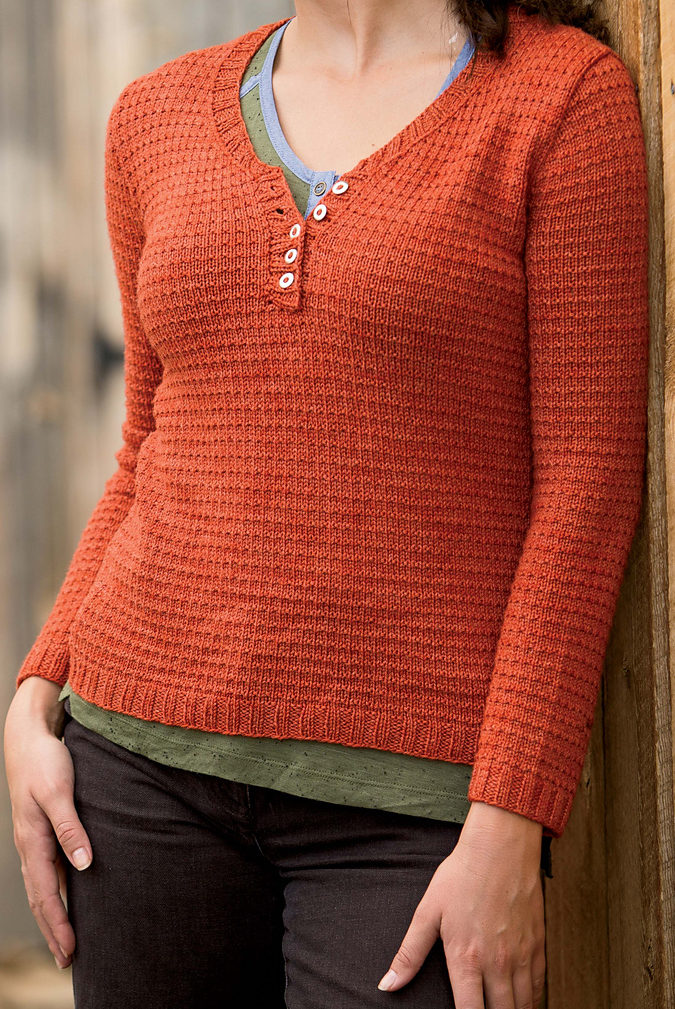 Verchères Pullover
Long sleeved sweater in cozy thermal waffle stitch. Sizes 32 (34, 36, 38, 39 1/2, 41 1/2, 43 1/2, 45 1/2, 47 1/2)" bust circumference. . Designed by Heather Zoppetti.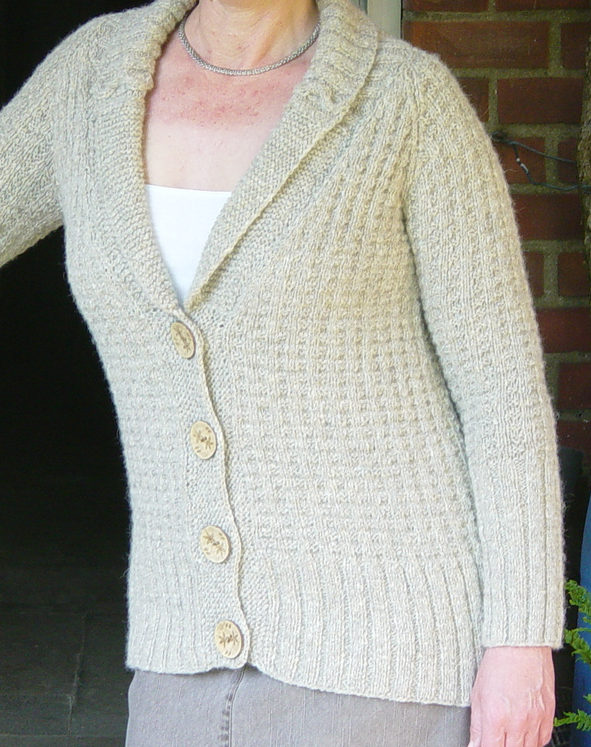 Buttercream Jacket
Long sleeved cardigan features deep ribbing, garter-stitch buttonbands, and a richly textured waffle stitch body with a generous cabled shawl collar. Sizes 37½ (41, 44, 47, 50½ )" bust circumference. Designed by Deborah Newton. Worsted yarn. Pictured project by knitzo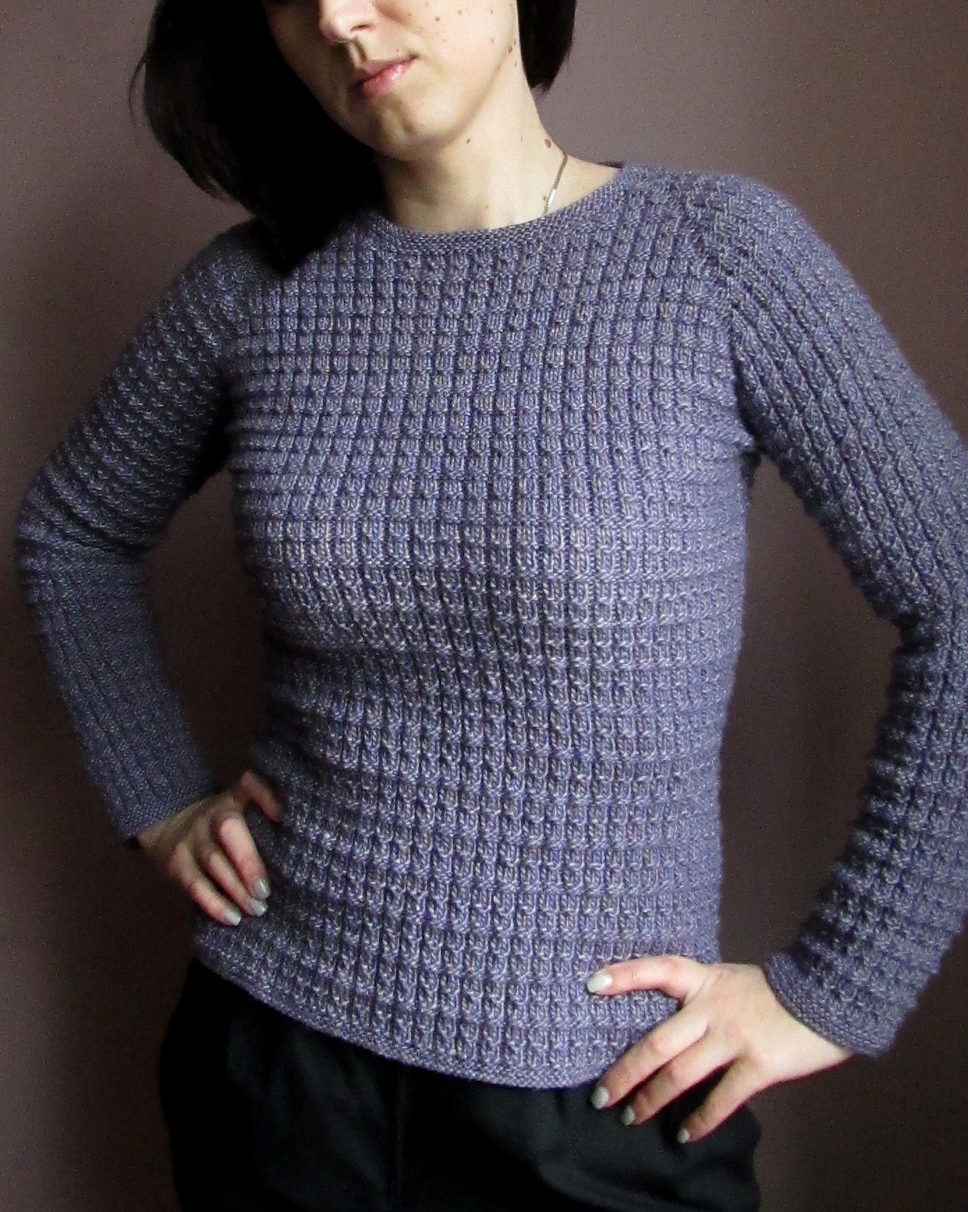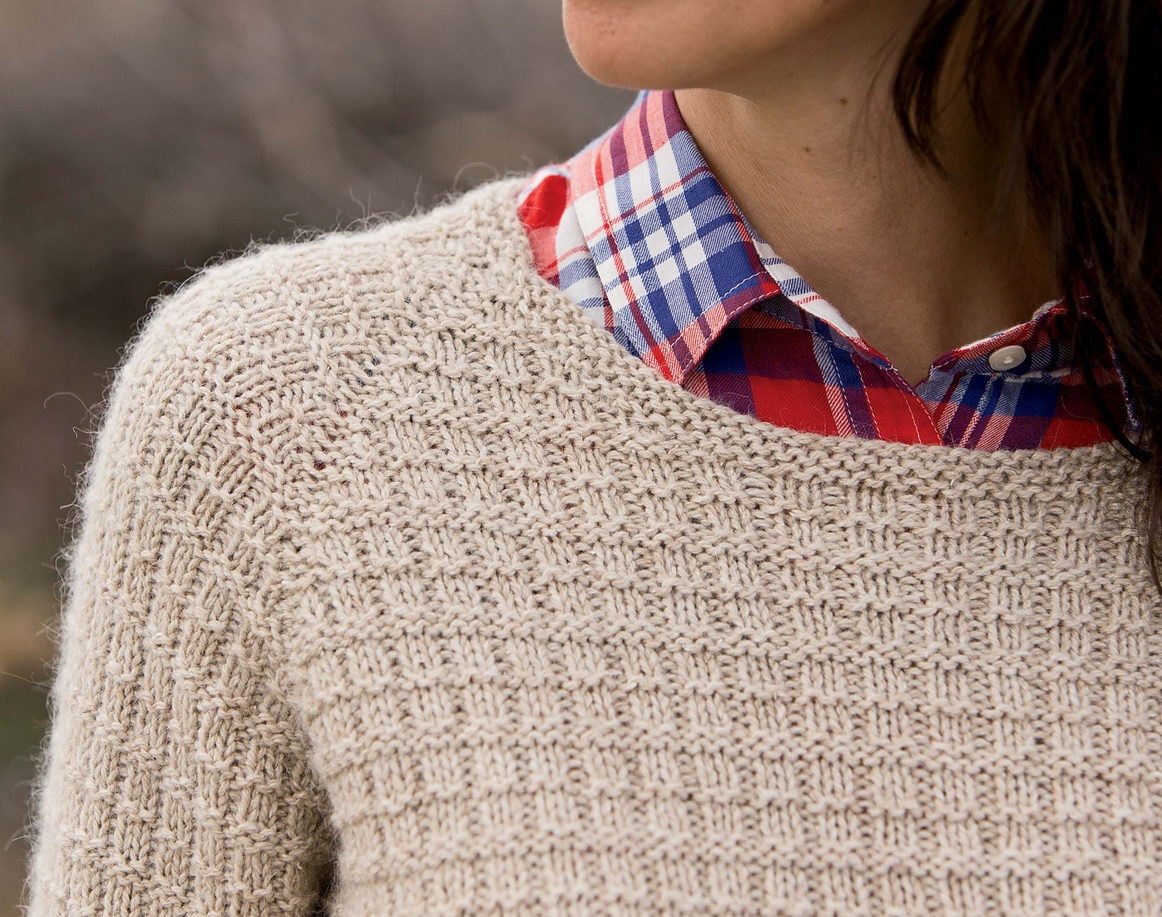 Winnipeg Pullover
Long sleeved sweater knit in waffle stitch in worsted weight yarn. Sizes 35 1/4 (37 1/2, 39 3/4, 41 3/4, 44, 46 1/4, 48 1/4)" bust circumference. Designed by Ágnes Kutas-Keresztes. Pictured project by KatiWoolF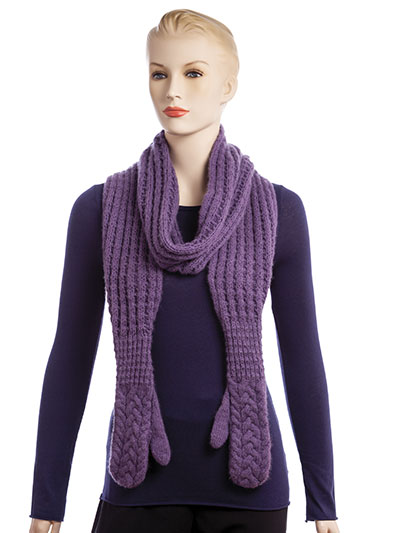 Waffles and Syrup Scarf
Built in mittens make this waffle stitch scarf extra cozy!
Terry Matz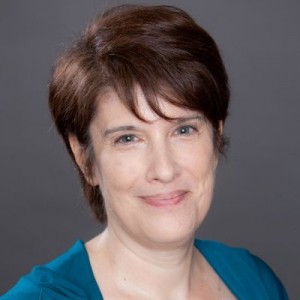 Terry is a knitting late-bloomer, learning to knit as an adult from Internet tutorials, because she wanted a craft that was useful, fun, and portable. Knitting hats for cancer patients inspired her to design her own patterns—available for free at her blog, intheloopknitting.com. Terry met her husband Ken at a science fiction convention and moved to the Kansas City area to be with him more than 30 years ago. Terry supports her yarn stash by creating websites and other digital media. Terry firmly believes in Knitting in Public—it's a great conversation starter!