Gansey or Guernsey Knitting Patterns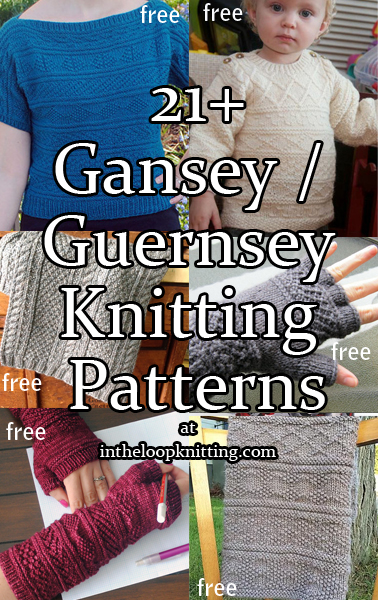 Gansey patterns are inspired by the sweaters worn by fishermen around the coasts of the UK which were called ganseys or guernseys. They feature combinations of stitch patterns using just knit and purl stitches.
To get the knitting patterns, scroll down the page to the individual pattern you want and click on the link to that pattern.
These patterns are not my designs but links to other designers who have generously shared their patterns. If you have questions about how to knit a specific pattern, please contact the designer directly.
All links on this site are for informational purposes, but please note that some links are to affiliate sellers that pay me a small commission on purchases.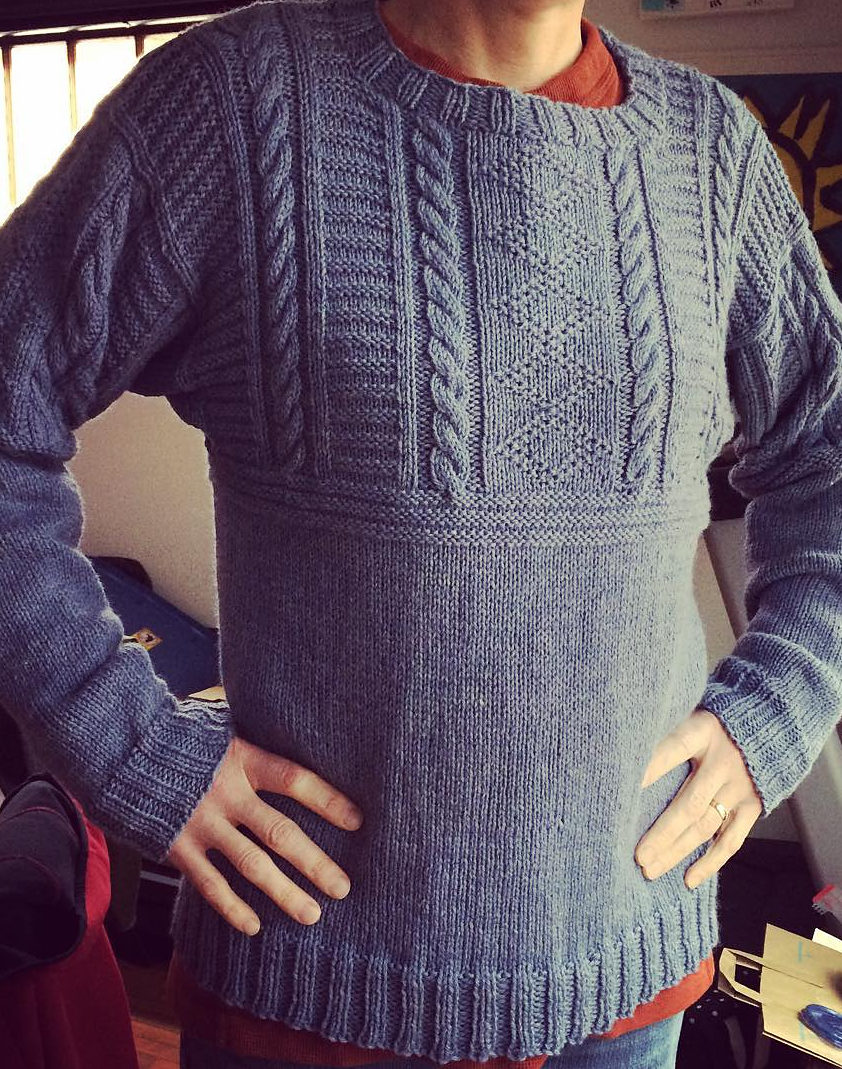 Old Way Gansey
Classic long-sleeved pullover designed by Ann Budd. Originally designed to be felted so if you don't felt, knit to the after felting measurements. One of the free patterns in the free ebook 7 FREE Knitting Patterns for Men from Interweave. Pictured project by alissahead.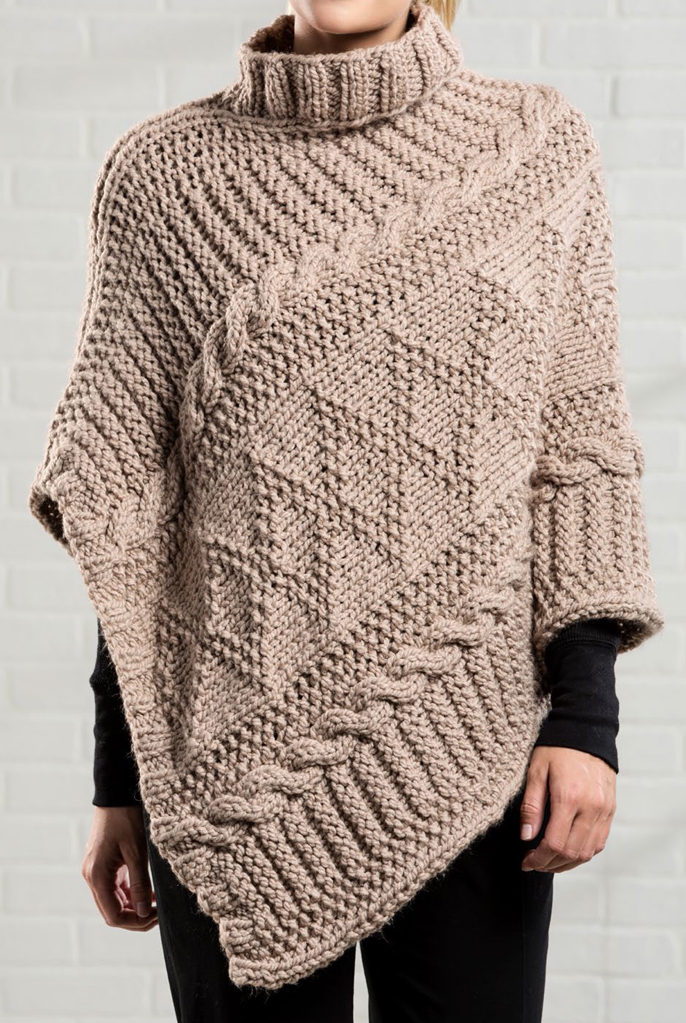 Gansey Poncho
The poncho is knit in a single long panel that is folded in half and sewn together along one side, with an opening left for the neck. The sideways construction made this look crocheted to me but it's knit! Designed by Premier Yarns.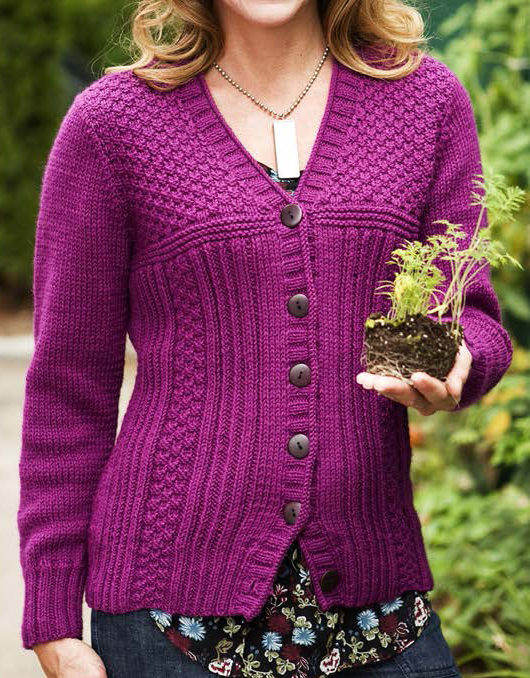 Drift Cardigan
Classic long-sleeved cardigan by Norah Gaughan features the gansey stitch patterns in flattering lines. Sizes XS-2X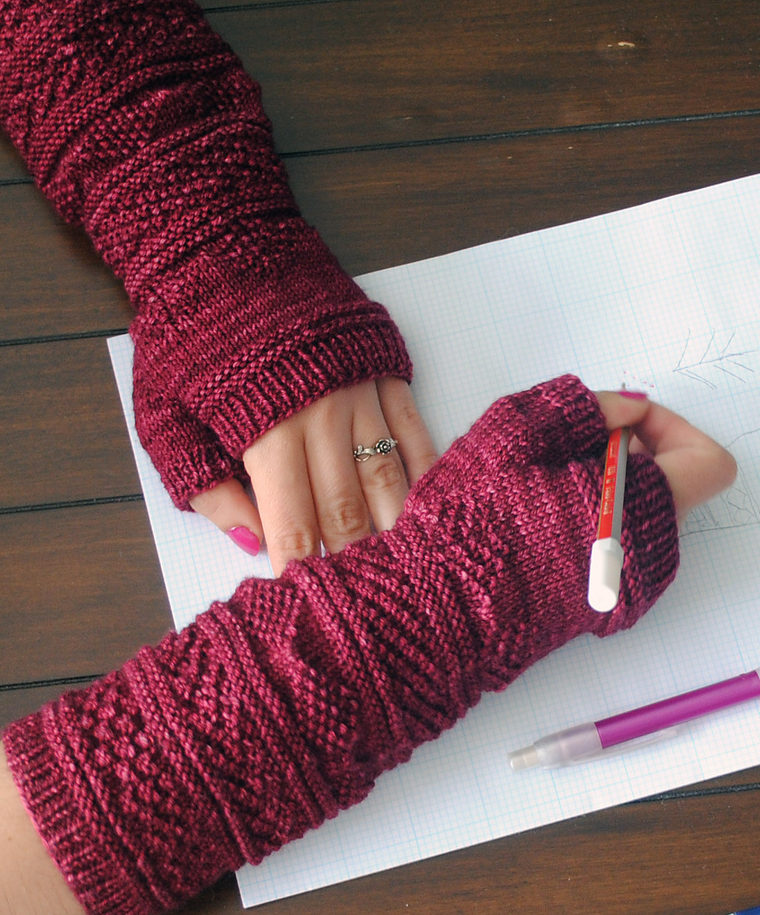 Gansey Wristers
Fingerless mitts with textured stitch sections. Designed by Kalliopi Aronis
 
Arguyle Pullover Sweater
Long-sleeved pullover with stitches inspired by fishermen's gansey sweaters. Sizes S[M, L, 1X, 2X]. Designed by Kathleen Sperling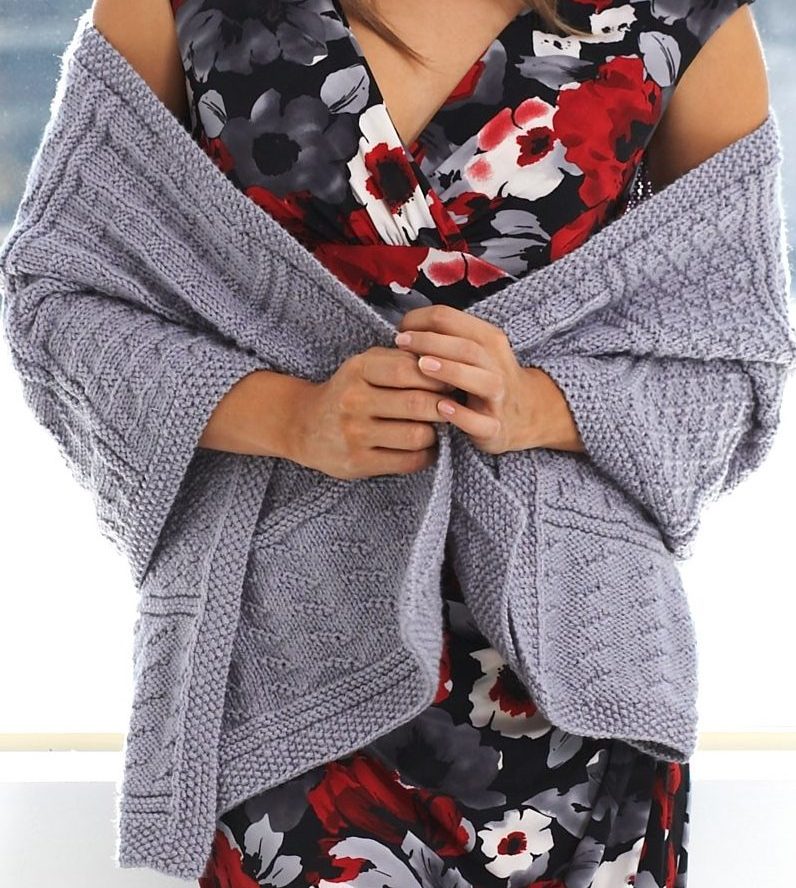 Textured Stitch Wrap
Easy rectangular shawl pattern by Pattons that features 3 stitch patterns repeated to the desired length. Approx 16½" x 65″ [42 x 165 cm]. Available in English and French.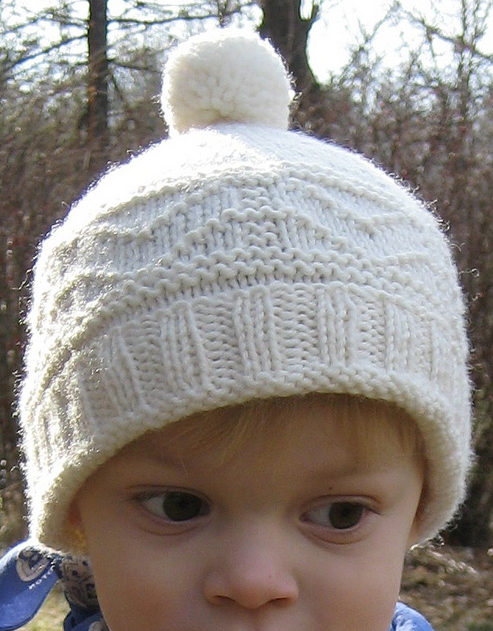 Gansey Hat
This easy pompom beanie hat is sized for children but some knitters have adapted for adults by adding repeats. Designed by Christiane Burkhard of LISMI Knits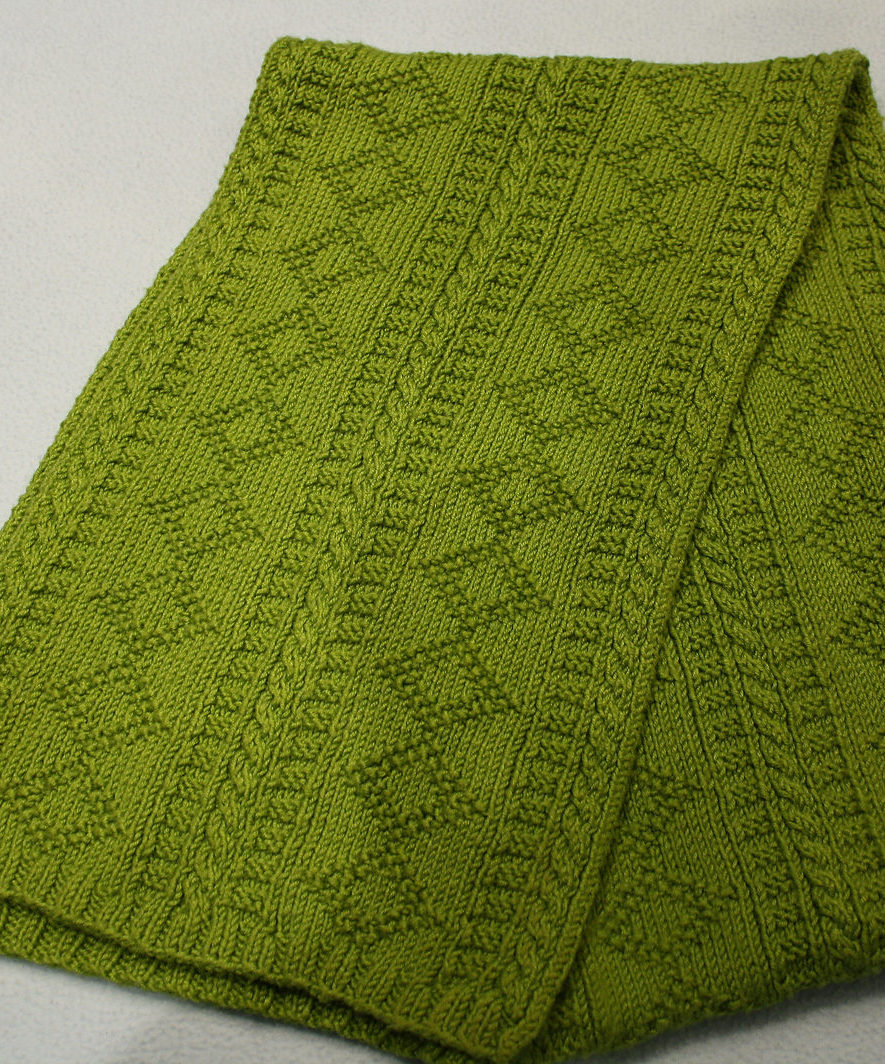 Karin's Gansey Scarf
This scarf features diamond motifs and other textured stitches. Designed by Tina Hees. Pictured project by jeffmeister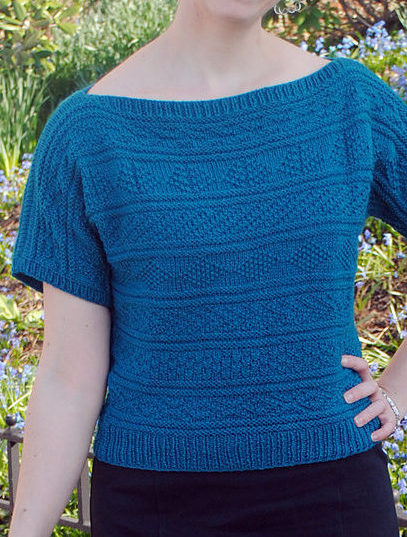 The Great Gansey Top
This pullover tee features a Gansey pattern that's just a 12-stitch repeat with welts as resting rows. Designed by Kalliopi Aronis. Women's XS, S, M, L, 1X, 2X, 3X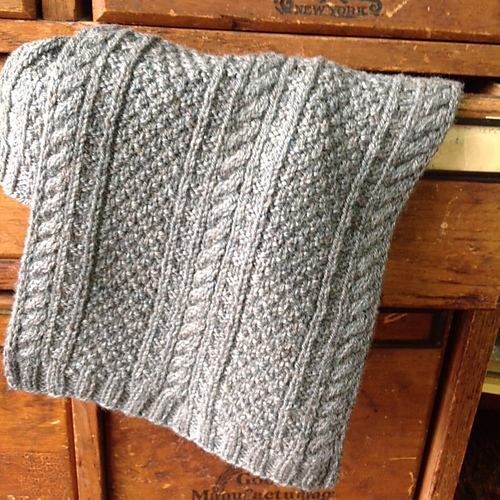 4-Row Gansey Scarf
This textured scarf is knit with a 4 row repeat — even including the cables. Designed y Marji LaFreniere
Gladys Gansey Socks
This sock features textured stitches like those in traditional Guersey / Gansey fishermen's sweaters. Designed by General Hogbuffer who named this after Gladys Thompson who wrote the book Patterns for Guernseys, Jerseys & Arans
Guernsey Style Baby Blanket
Kate McDaid was inspired by the textures of classic Guernsey, or Gansey, patterns to create this easy blanket that knits up quickly in bulky weight yarn.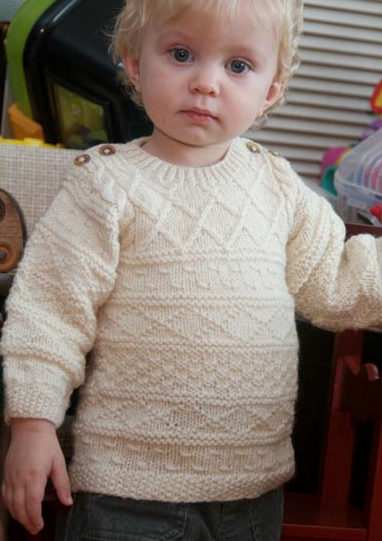 Baby Gansey Sweater
This Easy Baby Aran pullover features gansey texture stitch patterns and buttons at the shoulders for easy dressing. Designed by Sarah Hoffman. Size 12 to 28 months / 20 inch chest finished size. Pattern is on the Internet Archive.
Gansey Cowl
A quick cowl featuring gansey diamond, diagonal lines and textured motifs with a simple garter stitch border. Quick knit in bulky yarn. Designed by Kerry Bullock-Ozkan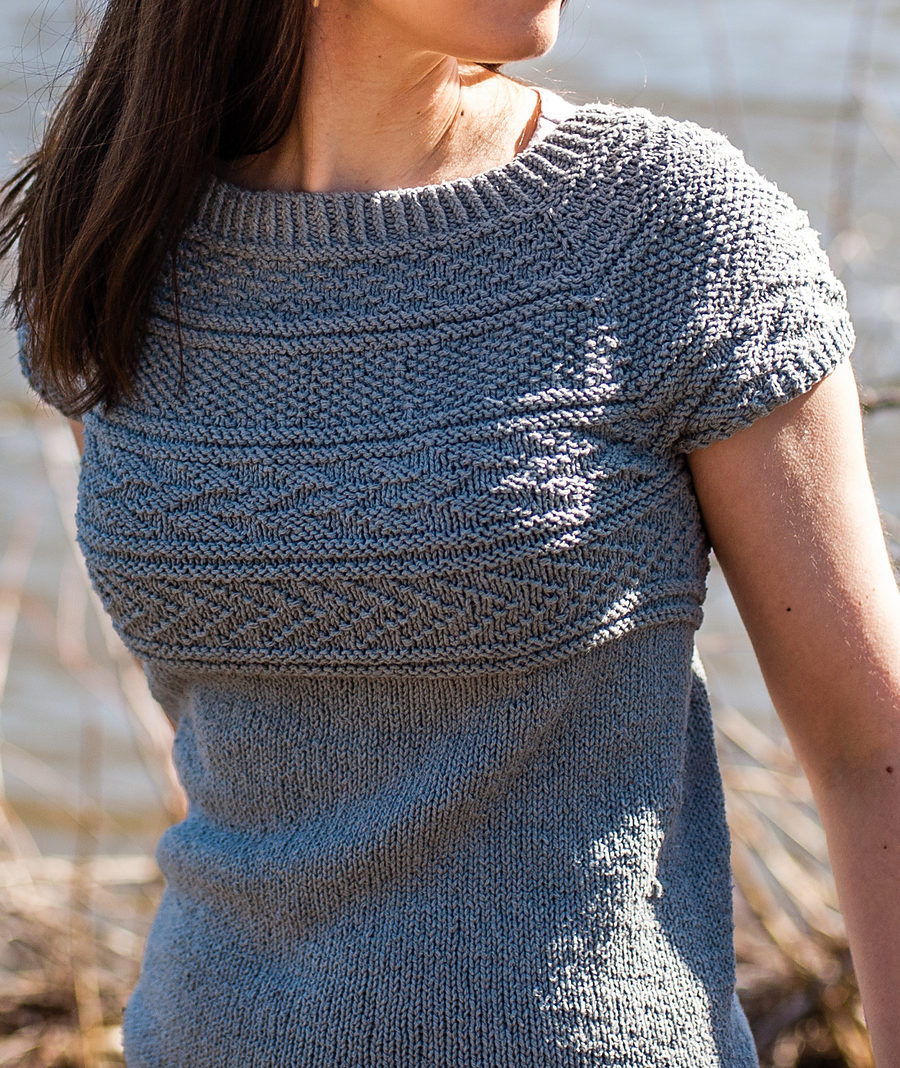 Battersea Top
Short-sleeved pullover features a curved hemline, boat-neck neckline and traditional fisherman gansey motifs on the yoke. Designed by Valérie Miller. Sizes 34 (35.5, 37, 39, 41, 42.5).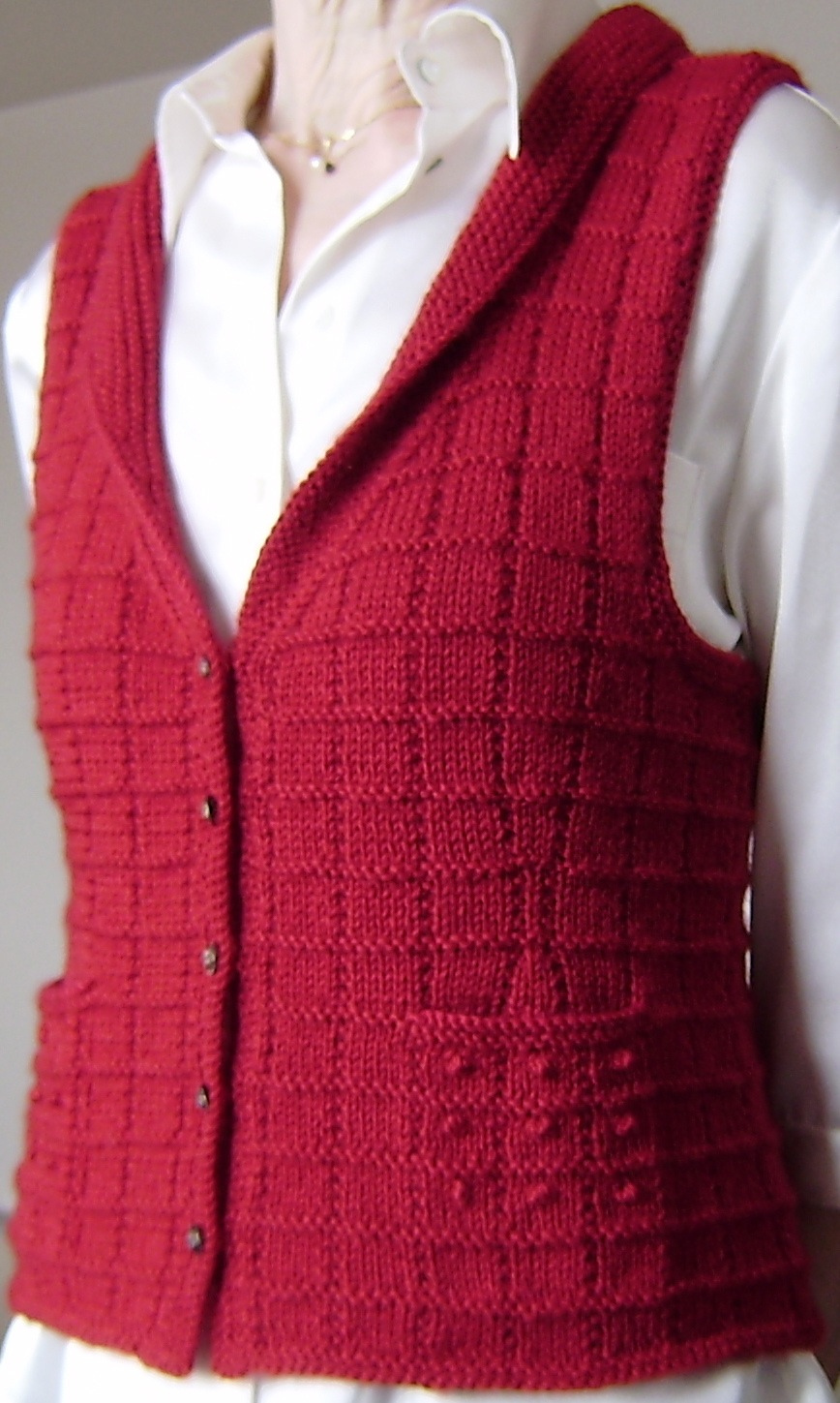 Buttonbox Vest
Elizabeth McCarten's vest features a modified gansey pattern with french knots and pockets. Knitters have customized this pattern for other stitch textures, without the pockets, or deeper shawl collar. Great range of sizes XS/S-3X. Pictured project by Tricodentelle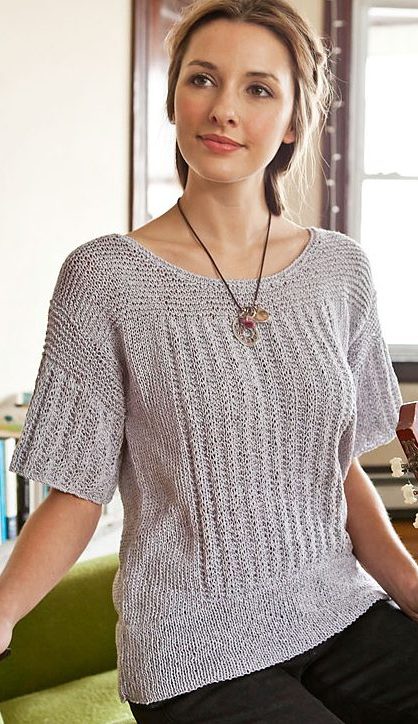 Pern
Norah Gaughan's easy tee top re-interprets the traditional fisherman's gansey with easy slipped stitch rib, garter details, and a generous hem. XS, S, M, L, 1X, 2X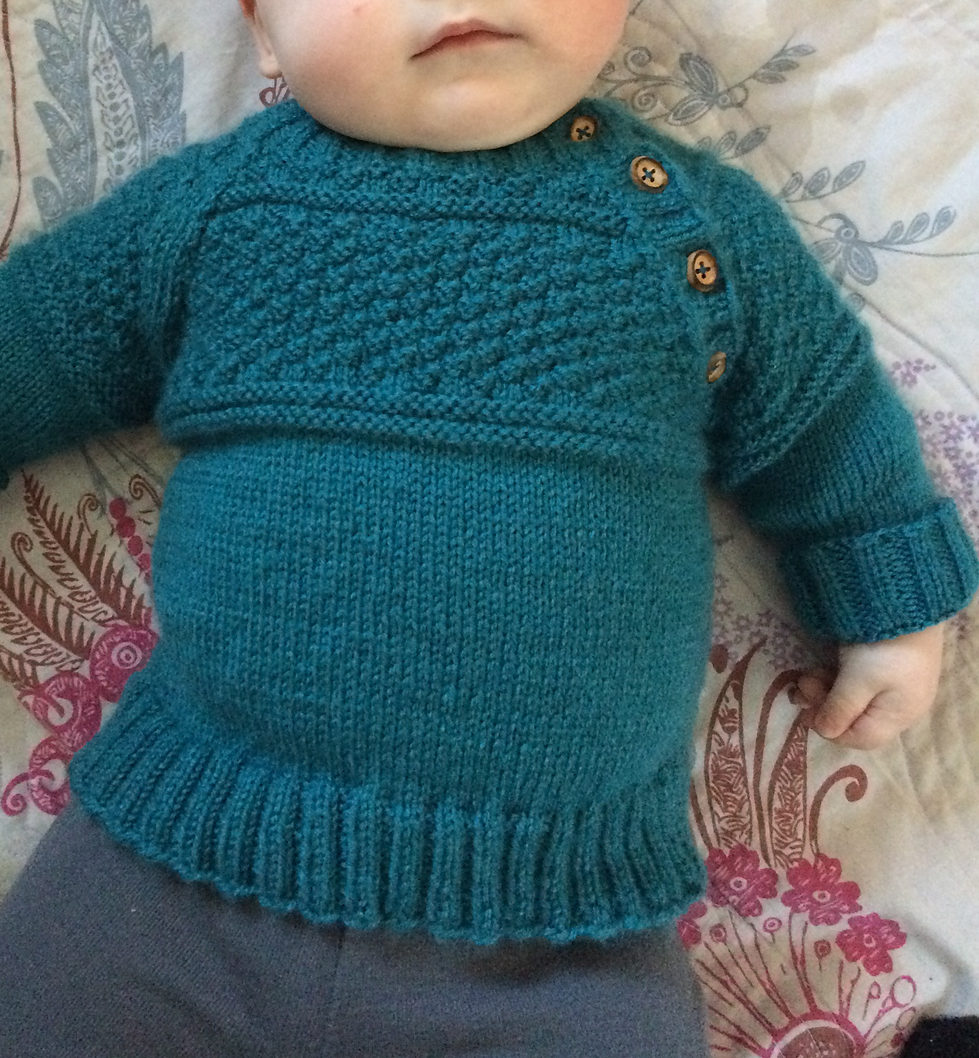 McDreamy Jumper
This pullover has a textured Gansey-style yoke and buttons along the edge of the raglan sleeve for easy dressing. Sizes 1/3 – 6/9 – 12/18 months (2 – 3/4) years. Designed by DROPS Design. Available in many languages. Pictured project by Fraugee728.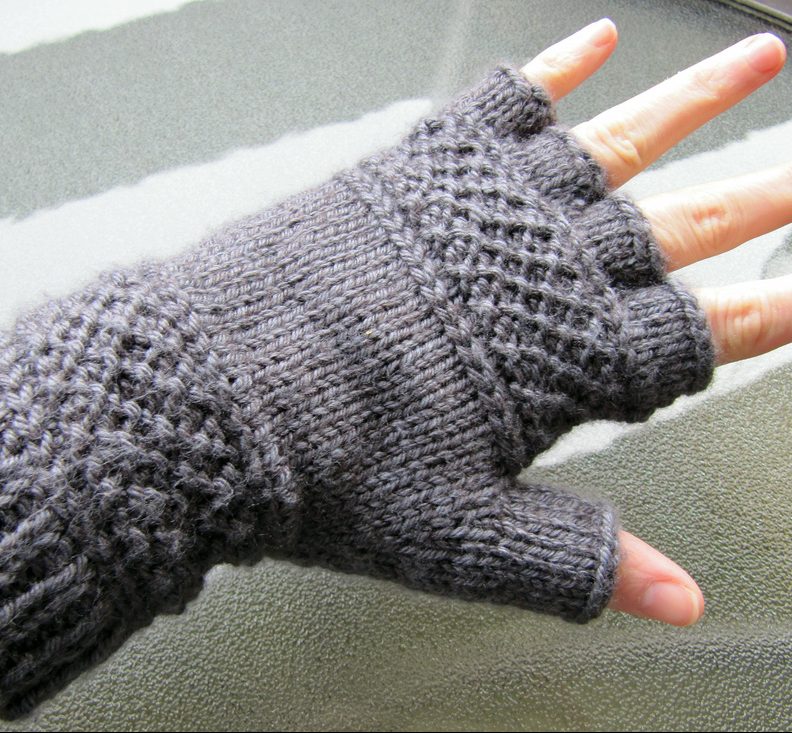 Treads Tipless Gloves
Victoria Anne Baker's Gansey-inspired unisex gloves feature the linen ridge stitch that inspired the name of the pattern that can easily be modified to make full-fingered gloves, fingerless mitts, or even mittens.
Terry Matz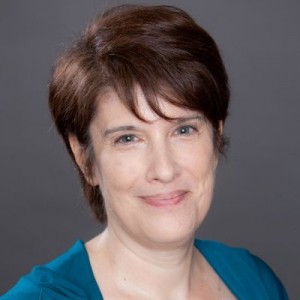 Terry is a knitting late-bloomer, learning to knit as an adult from Internet tutorials, because she wanted a craft that was useful, fun, and portable. Knitting hats for cancer patients inspired her to design her own patterns—available for free at her blog, intheloopknitting.com. Terry met her husband Ken at a science fiction convention and moved to the Kansas City area to be with him more than 30 years ago. Terry supports her yarn stash by creating websites and other digital media. Terry firmly believes in Knitting in Public—it's a great conversation starter!