Sweater Wrap Knitting Patterns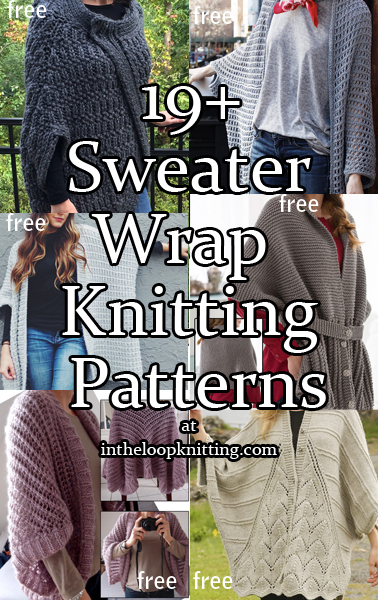 So the purpose of this page is to collect outwerwear that I think will be comfortable, easy and quick to take on and off with loose or no sleeves to rub against skin or clothes. I've included ruanas, cocoon cardigans, loose shrugs, ponchos with sleeves and other unstructured cardigans on this page.
To get the knitting patterns, scroll down the page to the individual pattern you want and click on the link to that pattern.
These patterns are not my designs but links to other designers who have generously shared their patterns. If you have questions about how to knit a specific pattern, please contact the designer directly.
All links on this site are for informational purposes, but please note that some links are to affiliate sellers that pay me a small commission on purchases.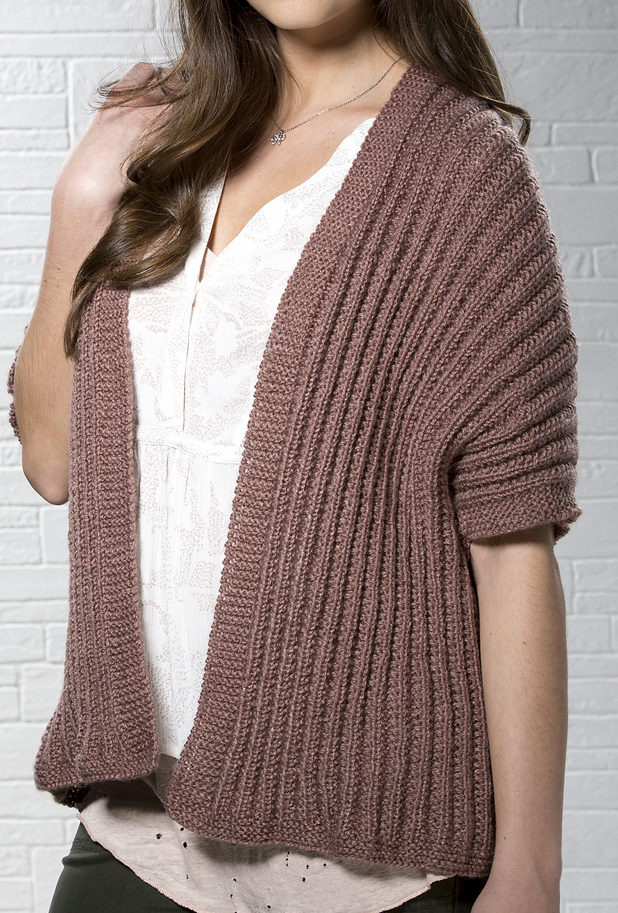 1 Row Repeat Rosy Disposition Cardi
This cardigan wrap is knit with a one row repeat Mistake Rib stitch in worsted weight yarn. Sises XS, S, M, L, XL. Designed by Stitch Studio Design Team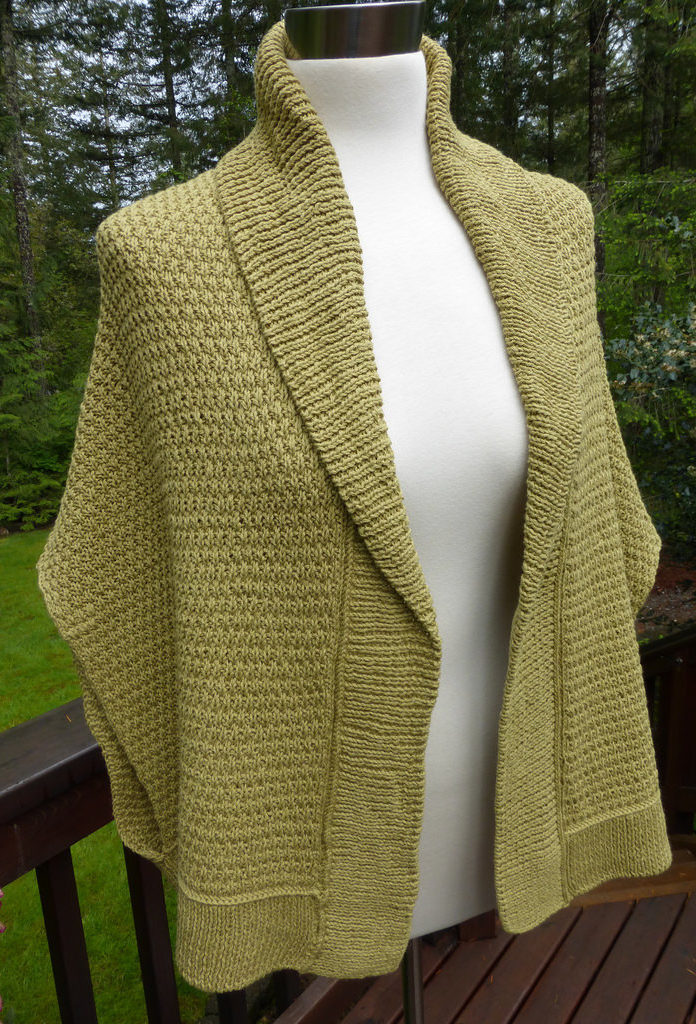 Chill Begone Sweater Wrap
This shawl collared cardigan is knit side to side in two pieces and seamed/grafted and then the collar and hem are knit from picked up stitches. Sm/Med and Med/Lrg Designed by Linda Braley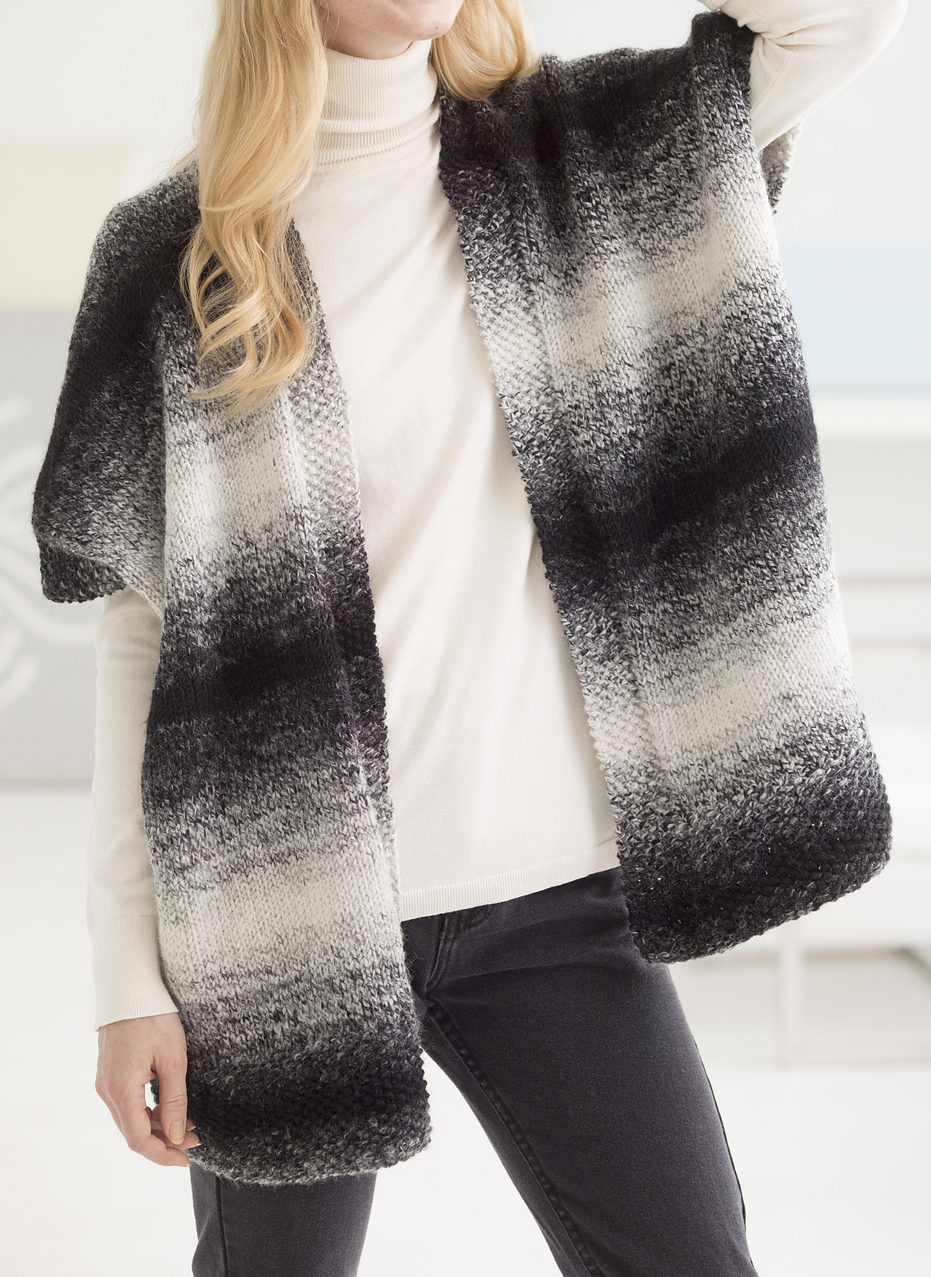 Free Spirit Topper
This easy cardigan is worked in 2 pieces in stockinette and seed stitch, then seamed together at back and sides. Quick knit in bulky yarn. Designed by Lion Brand.

Thysania
This oversized shrug cardigan features a cable and eyelet pattern knit in a rectangle that is seamed for armholes. Stitches are picked up for the cuffs and collar. Sizes XS-SM-L, 1X-2X, 3X-4X XS-S, M-L, 1X-2X, 3X-4X. Designed by Alison Green for Knitty
[widget id="black-studio-tinymce-8″]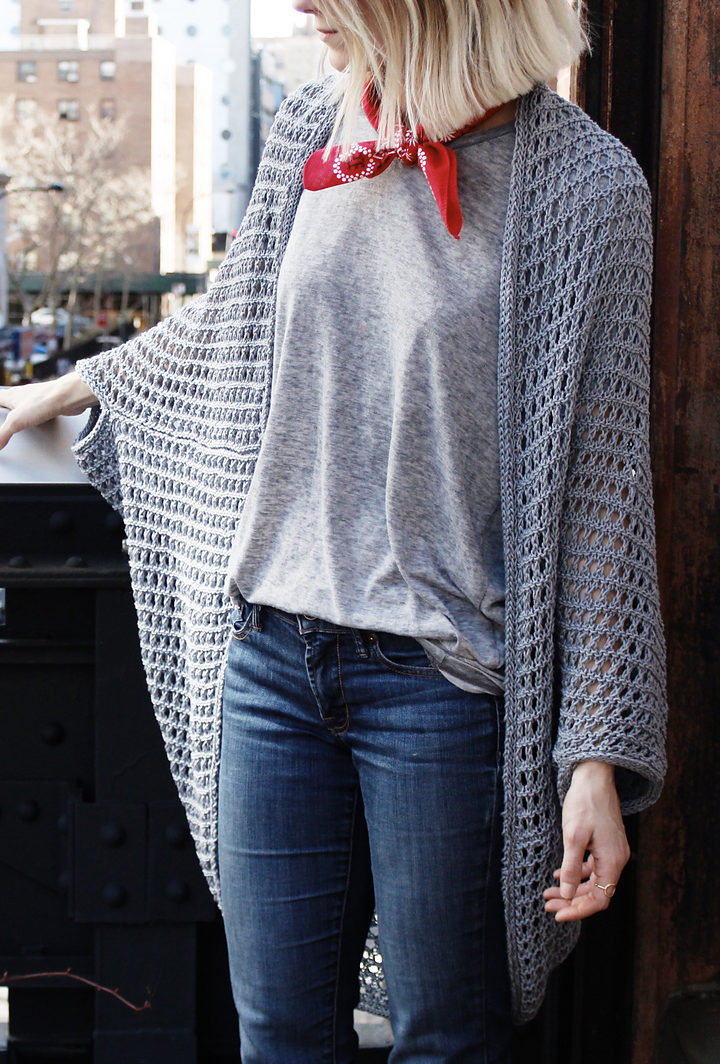 Chelsea Cape
This easy cocoon cardigan is knit in a lace net that drapes beautifully. Designed by Alexandra Tavel for Two of Wands.

Diamond Lace Kimono
This kimono style short sleeved cardigan is worked in one piece starting at the back. DK weight. One size fits most. Designed by Kaitlin Blasing of Originally Lovely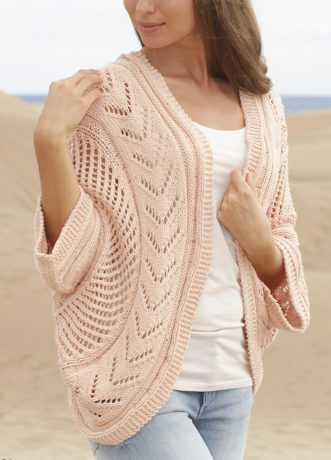 Summer Snug
Lace cocoon cardigan is made two pieces knit in the round and shaped with short rows. Designed by DROPS Design. Sizes S/M – L/XL – XXL /XXXL. Available in multiple languages.
[widget id="black-studio-tinymce-29″]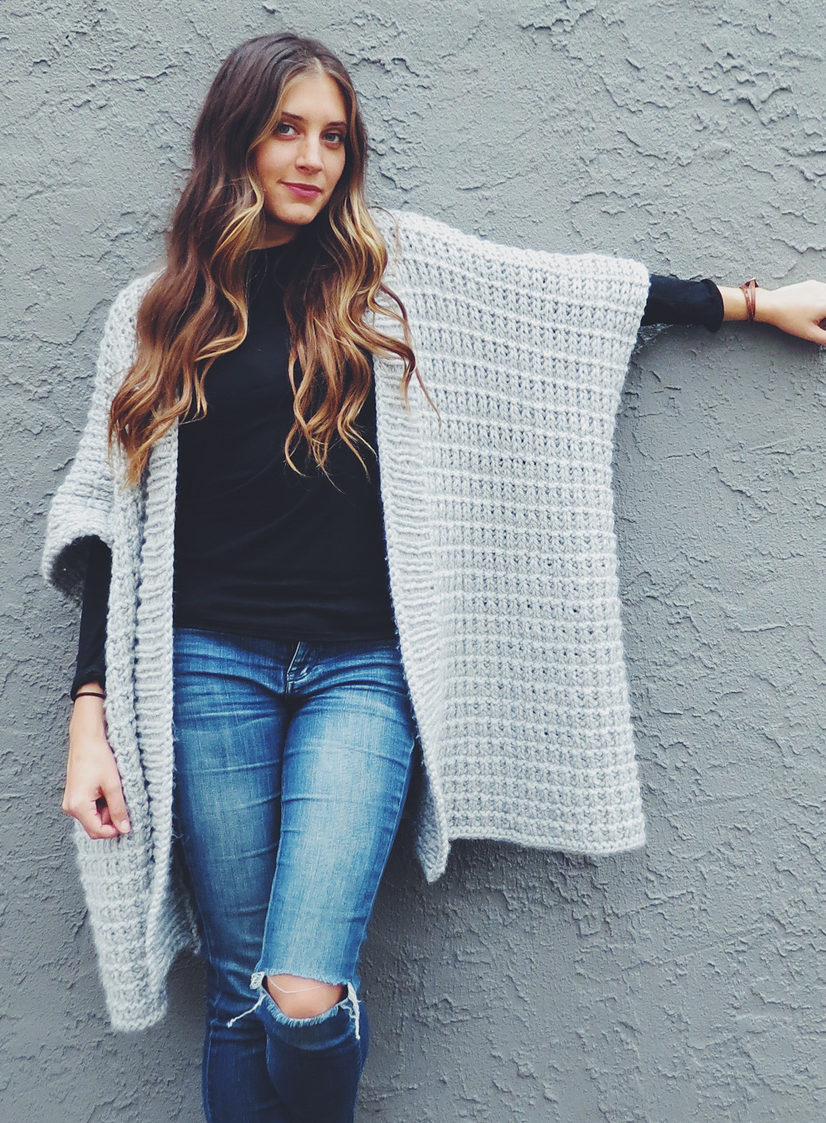 Cloaked in Clouds Poncho
Alexandra Tavel's easy cardigan sweater was inspired by blanket ruanas and features a wide rib collar and a thermal stitch for warmth. Quick project in bulky yarn, it is rated easy by the designer and Ravelrers.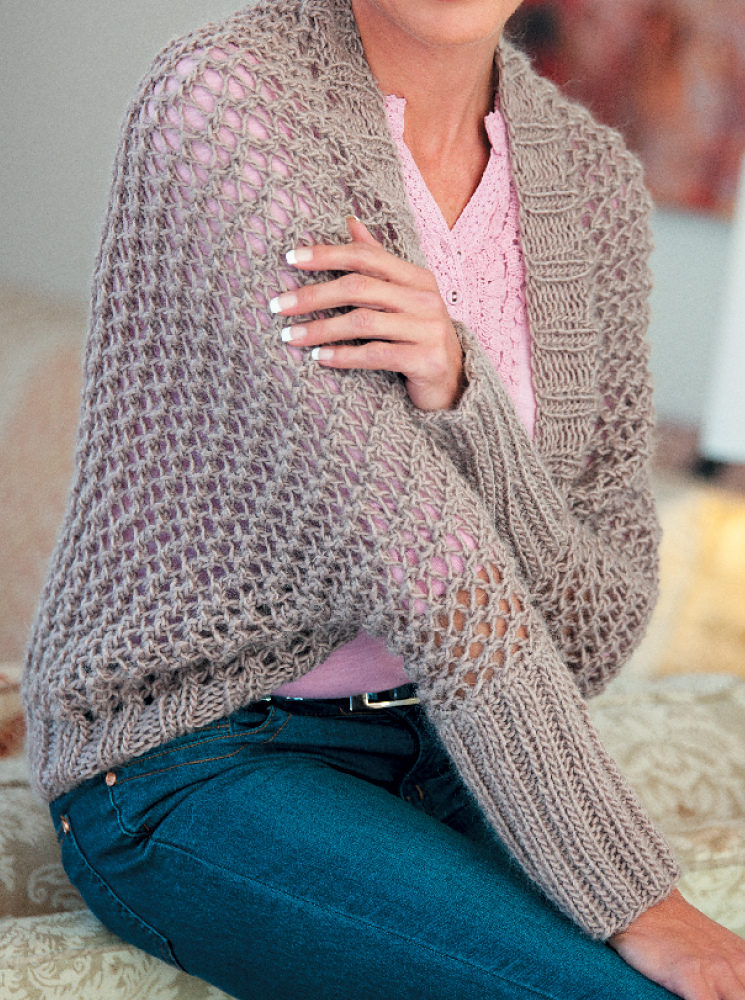 Open Lacy Shrug
Lace sweater wrap is knit with a 4-row repeat and sleeves are knit separately and sewn on. Quick knit in bulky yarn. Designed by Elaine van Wyk.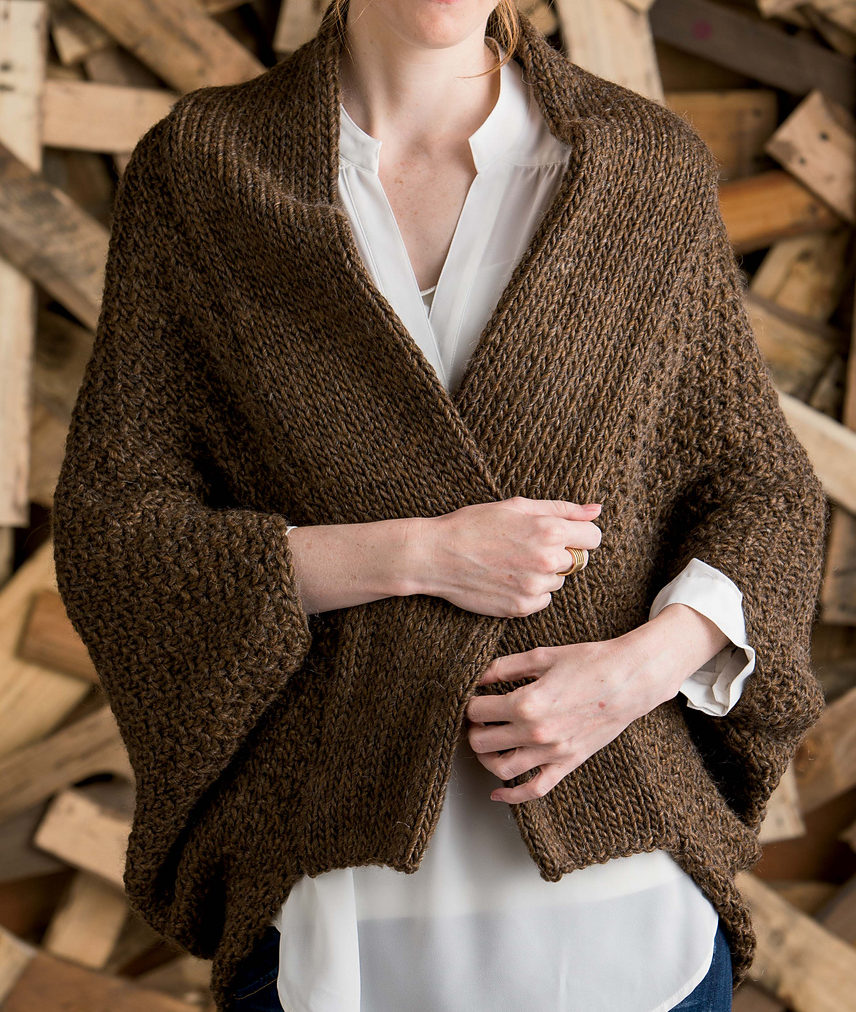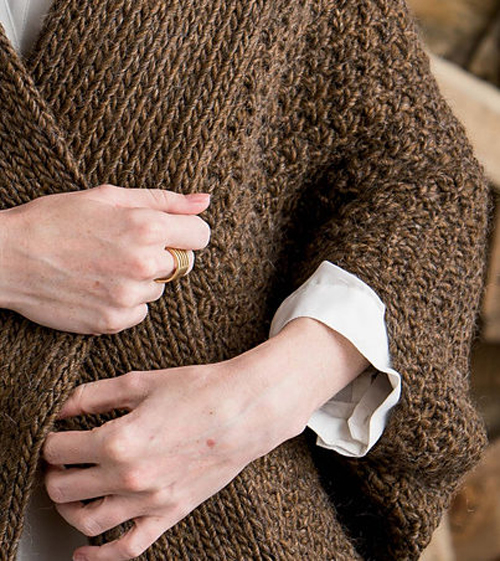 Cocoon Shrug
Fold and seam rectangles into an unconventional cardigan. Rated very easy by Ravelrers. Finished Size 40 (44, 48)" wide from cuff-to-cuff and 28 (32, 36)" high. Shrug shown measures 40". Designed by Nancy Ricci. Quick knit in bulky yarn.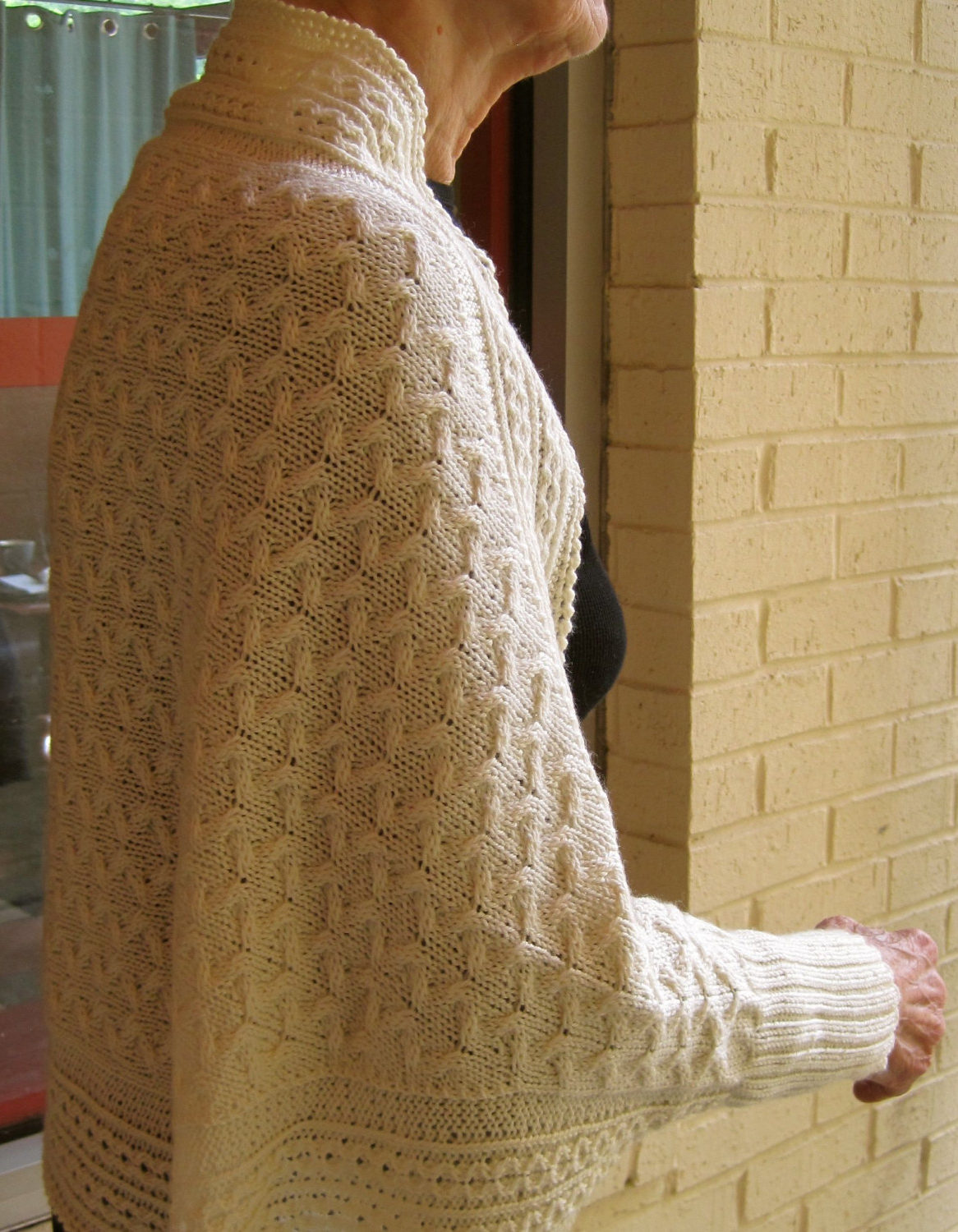 Longford Cuffed Cabled Shawl
This sweater wrap features features ribbed cuffs that help keep the shawl in place but give you freedom to use your hands. Cables are written out and charted.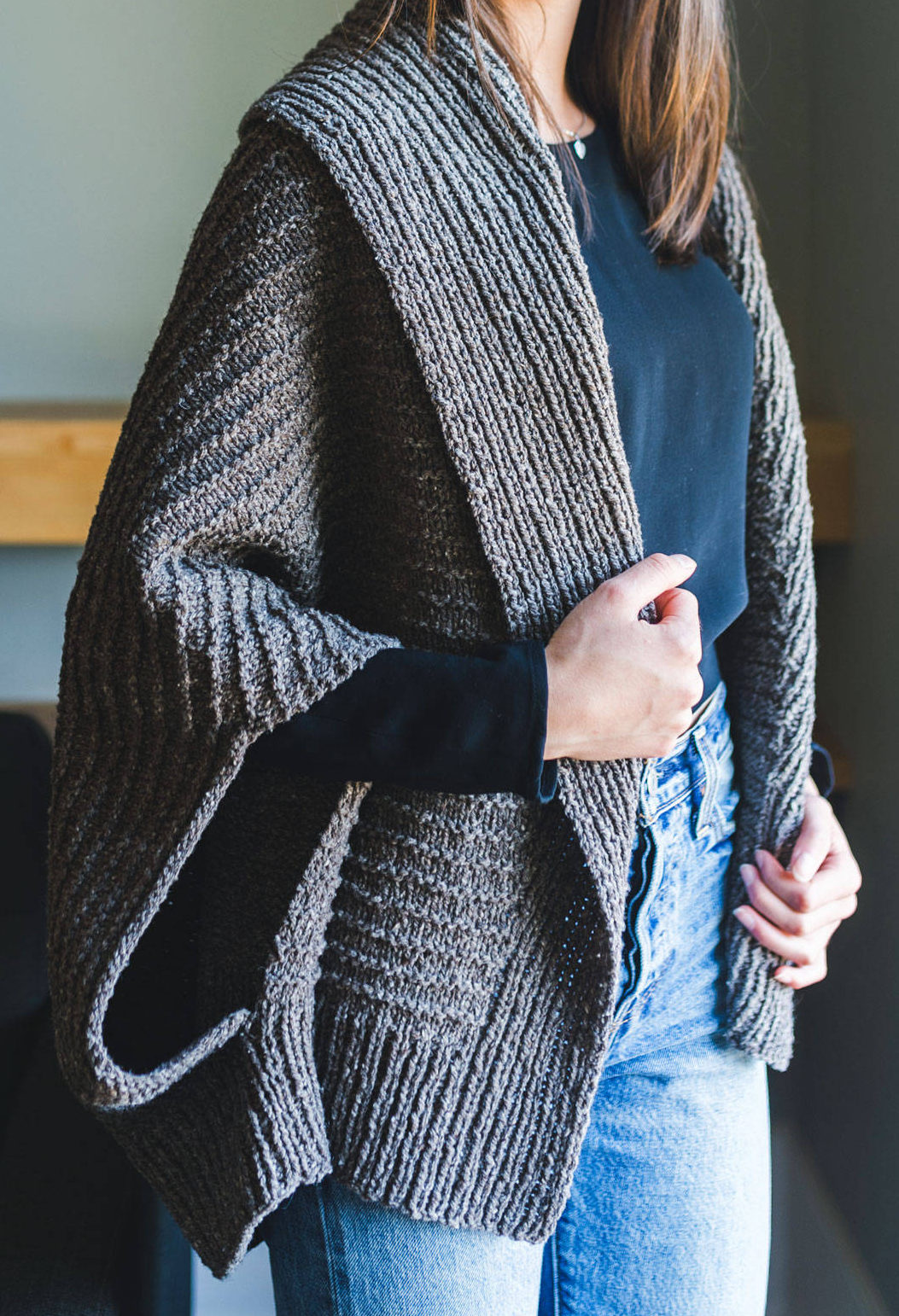 Veronika Cocoon Cardigan
This sweater wrap features an oversized shawl collar and textured ridge stitch body that is knit in one piece. 3 sizes.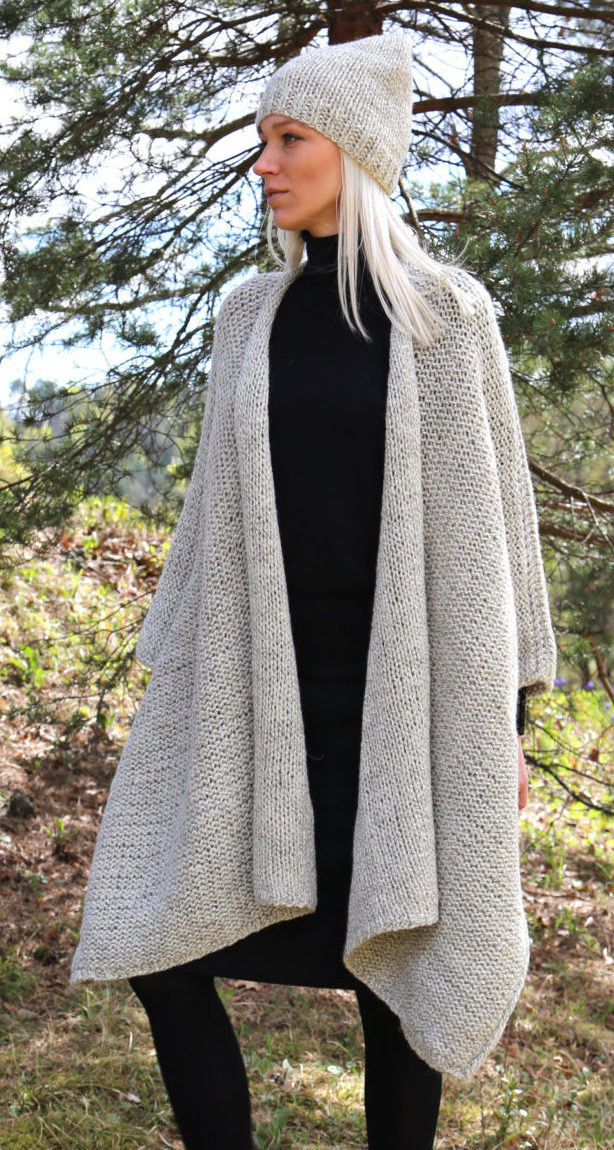 Ilze Sweater Wrap and Hat Set
Open front poncho/mantle in super bulky yarn with matching hat. One size.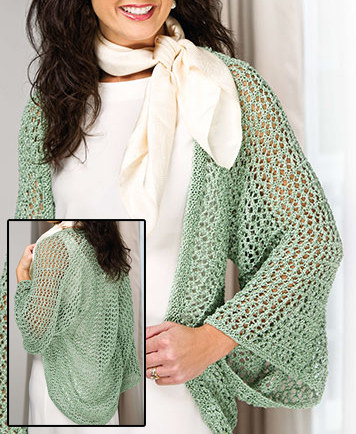 Sitka Cardigan
Easy lace sweater wrap in sizes S (M, L, XL, 2XL). Recommended yarn available on pattern page.
[widget id="black-studio-tinymce-13″]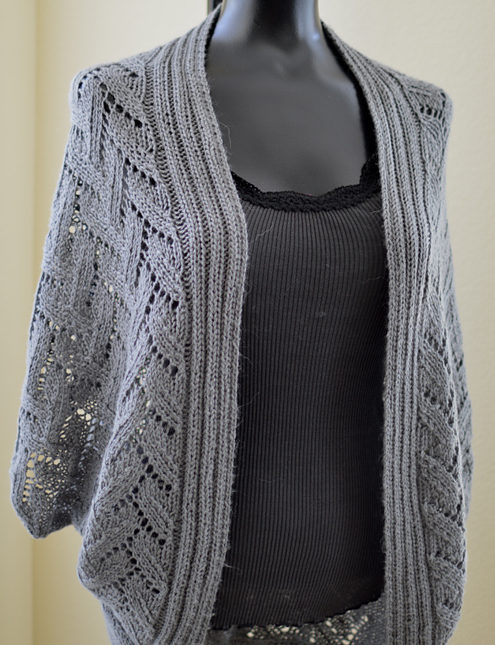 Calida Luxe Coccon Cardigan
Open lace cardigan with a cocoon silhouette. S/M (L/XL, 2XL/3XL).
[widget id="black-studio-tinymce-13″]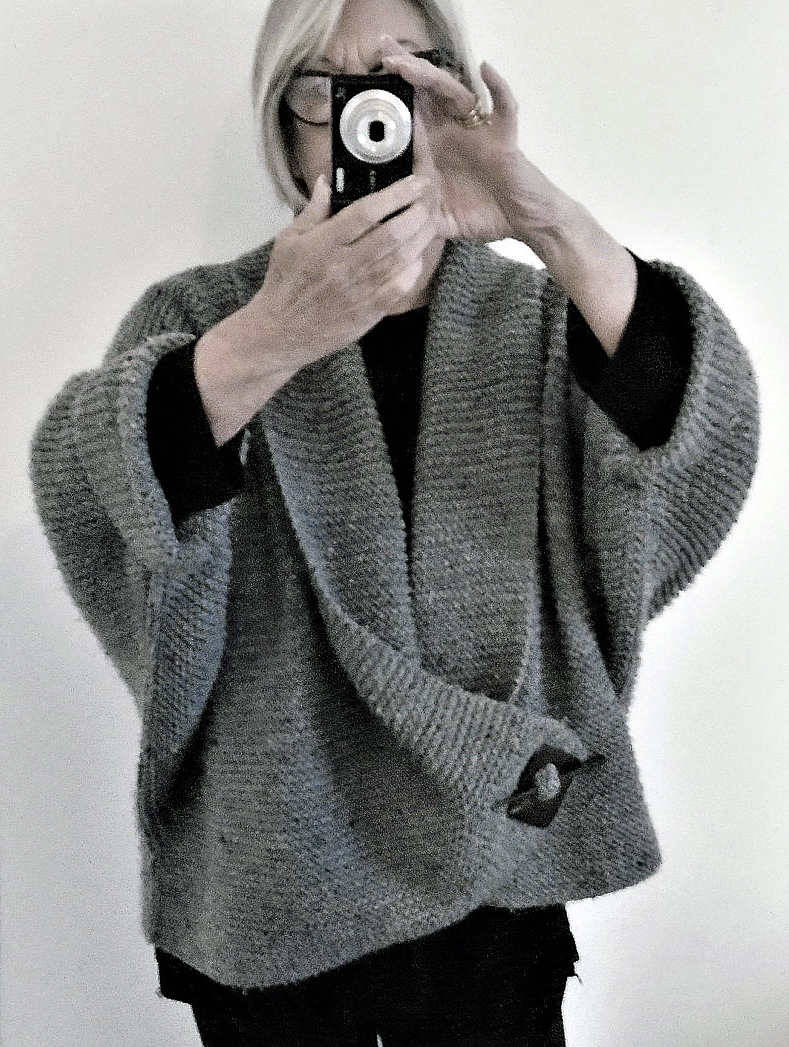 Garter Stitch Shawl Collar Cardigan
Easy pattern in one size fits 86cm 34in to 117cm 46in chest. Knit in garter stitch in one piece with just two seams.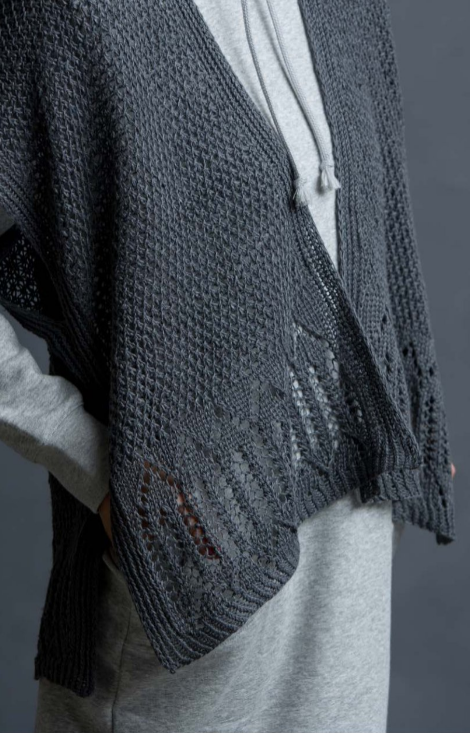 Pebble Beach Ruana
Open-front cardigan vest with unique lace hem perfect for layering. Sizes 24.5 (27.5, 30.75, 33.75)" wide. Designed by Amy Gunderson. One of the amazing patterns in knit.wear Wool Studio Vol. II Pattern Collection.
[widget id="black-studio-tinymce-8″]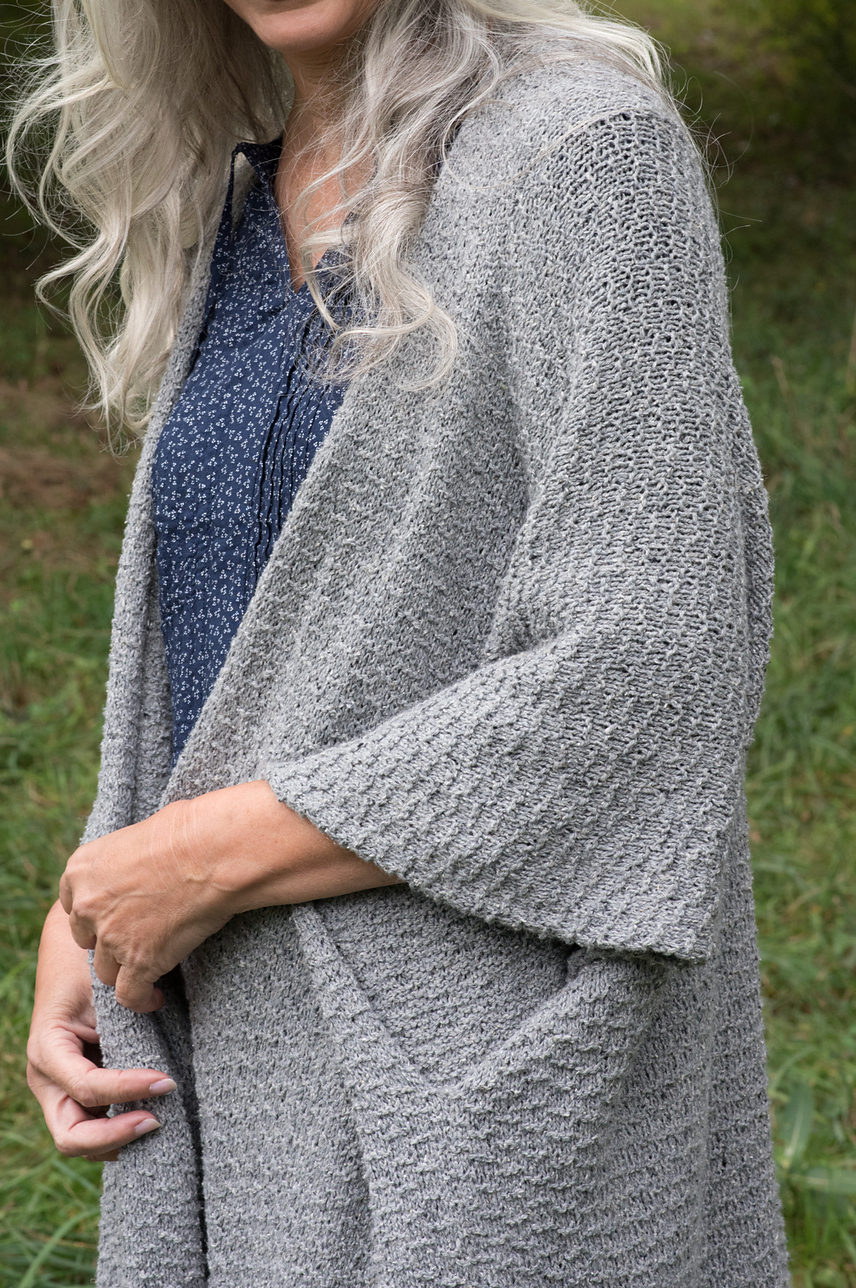 Sirocco Cardigan
Ruana with wide sleeves knit in a textured stitch in sizes 46(50-55-60)" across. Recommended yarn on pattern page.
[widget id="black-studio-tinymce-13″]

Mont Blanc Cardigan
This easy sweater is a quick knit in super bulky yarn. Does involve picking up stitches.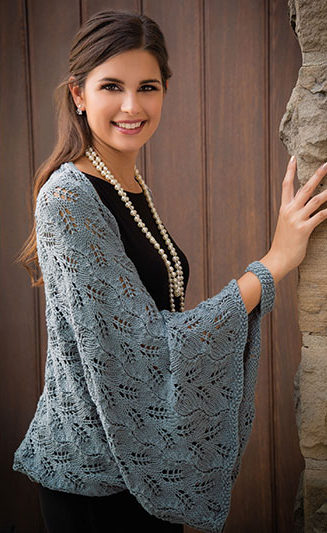 Tacoma Shrug
All-over lace shrug in sizes S (M, L, XL, 2XL)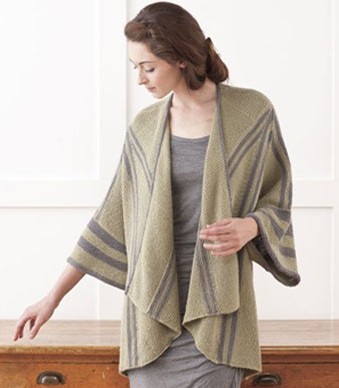 Multi-Drape Kimono
This fluid wrap is knit seamlessly using fun multi-directional knitting techniques. Sizes from 31″ to 50″ actual bust.
Terry Matz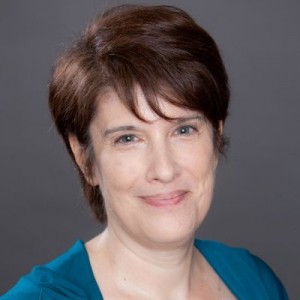 Terry is a knitting late-bloomer, learning to knit as an adult from Internet tutorials, because she wanted a craft that was useful, fun, and portable. Knitting hats for cancer patients inspired her to design her own patterns—available for free at her blog, intheloopknitting.com. Terry met her husband Ken at a science fiction convention and moved to the Kansas City area to be with him more than 30 years ago. Terry supports her yarn stash by creating websites and other digital media. Terry firmly believes in Knitting in Public—it's a great conversation starter!