Easy Baby Knitting Patterns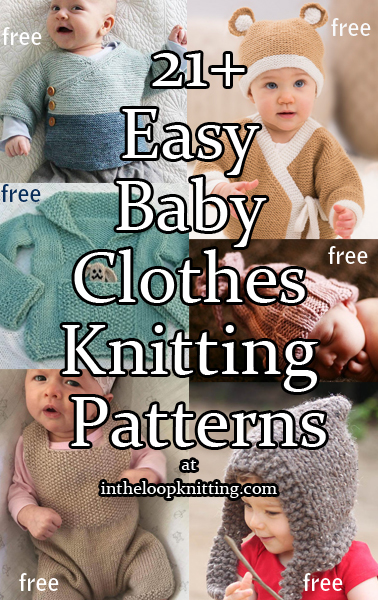 To get the knitting patterns, scroll down the page to the individual pattern you want and click on the link to that pattern.
These patterns are not my designs but links to other designers who have generously shared their patterns. If you have questions about how to knit a specific pattern, please contact the designer directly.
All links on this site are for informational purposes, but please note that some links are to affiliate sellers that pay me a small commission on purchases.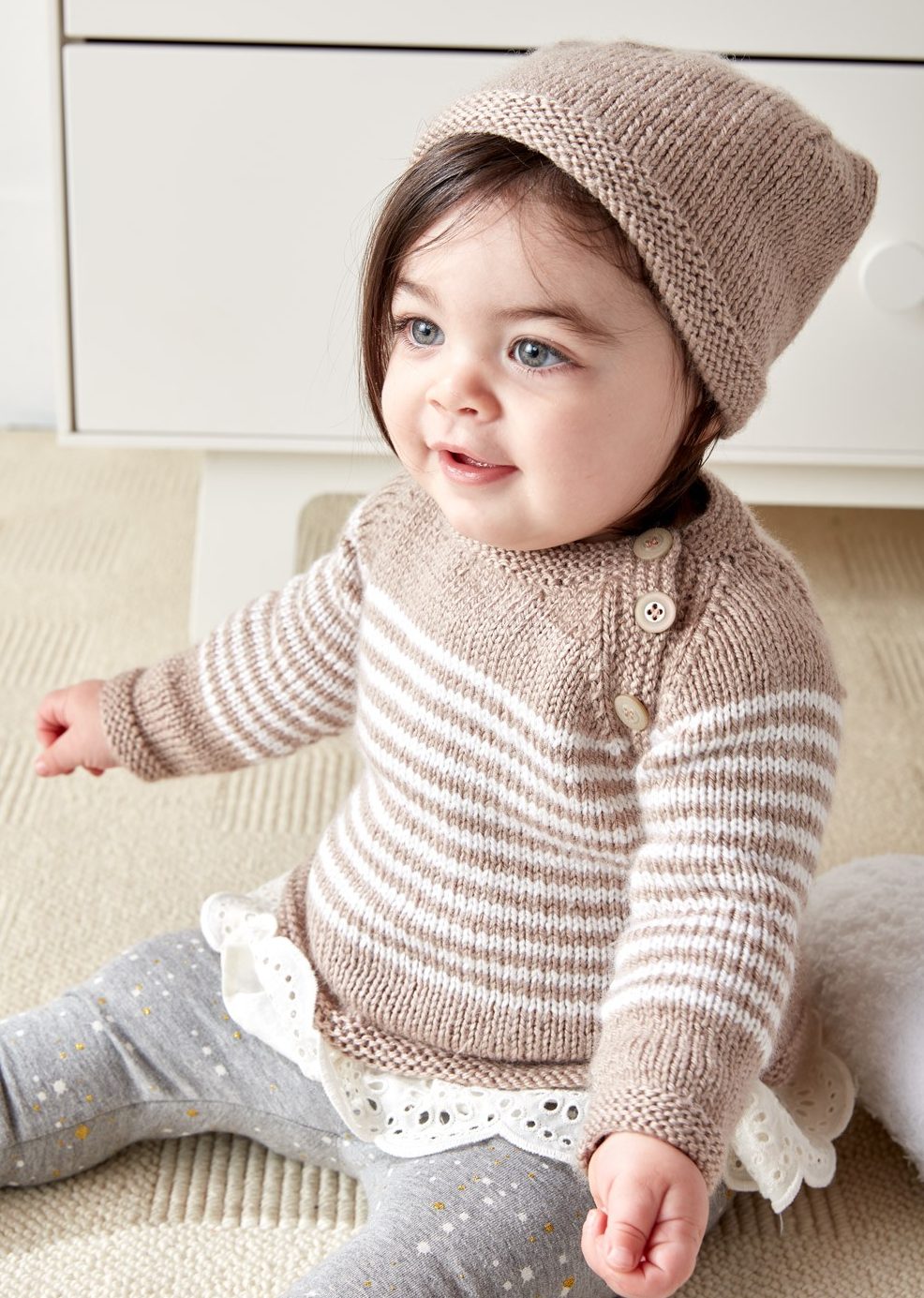 Wee Stripes Baby Sweater and Hat
Rated easy by Bernat, this matching hat and pullover sweater set iis sized for babies from 6 months to 2 years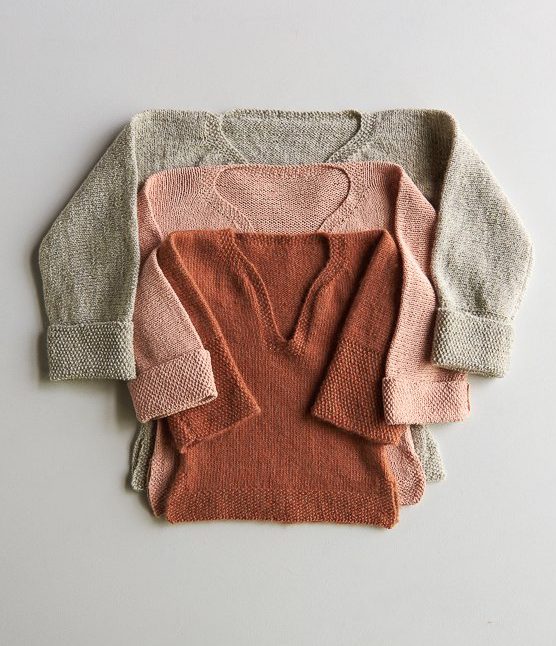 Easy Pullover for Babies, Toddlers + Kids
This classic sweater design features a T-shape, long sleeves that can be rolled up, a wide neck opening, and a loose fit. Designed by Purl Soho who rates the design easy. Sizes to fit most 12 month (2, 4, 6) year olds

Polka Hooded Cowl
This easy hood comes in sizes from baby through adult. The designer Muki Crafts has rated it at the beginner skill level.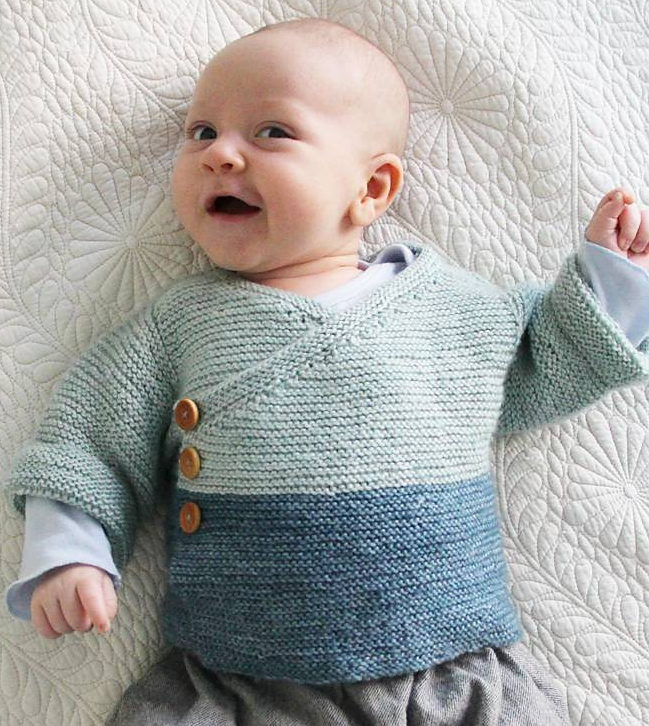 Garter Stitch Baby Kimono
Easy garter stitch wrap cardigan in kimono style is sized for babies newborn, 1-3 months, 3-6 months. Most Ravelrers rated this easy or very easy. Designed by Joji Locatelli Pictured project by jleigh718
[widget id="black-studio-tinymce-8″]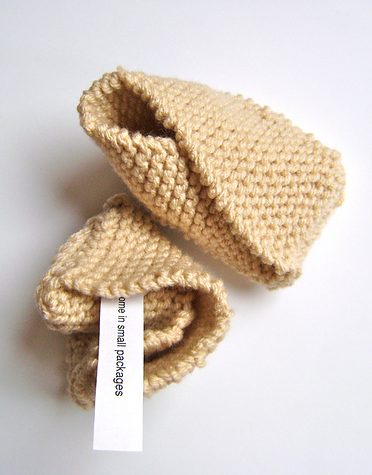 Fortune Cookie Baby Booties
Sheila Zachariae's baby shoes are the easiest booties ever. Knit flat and folded like a fortune cookie, Sheila put fortunes in them and uses a takeout box as a gift box. Other knitters have added embellishments of ribbons and buttons.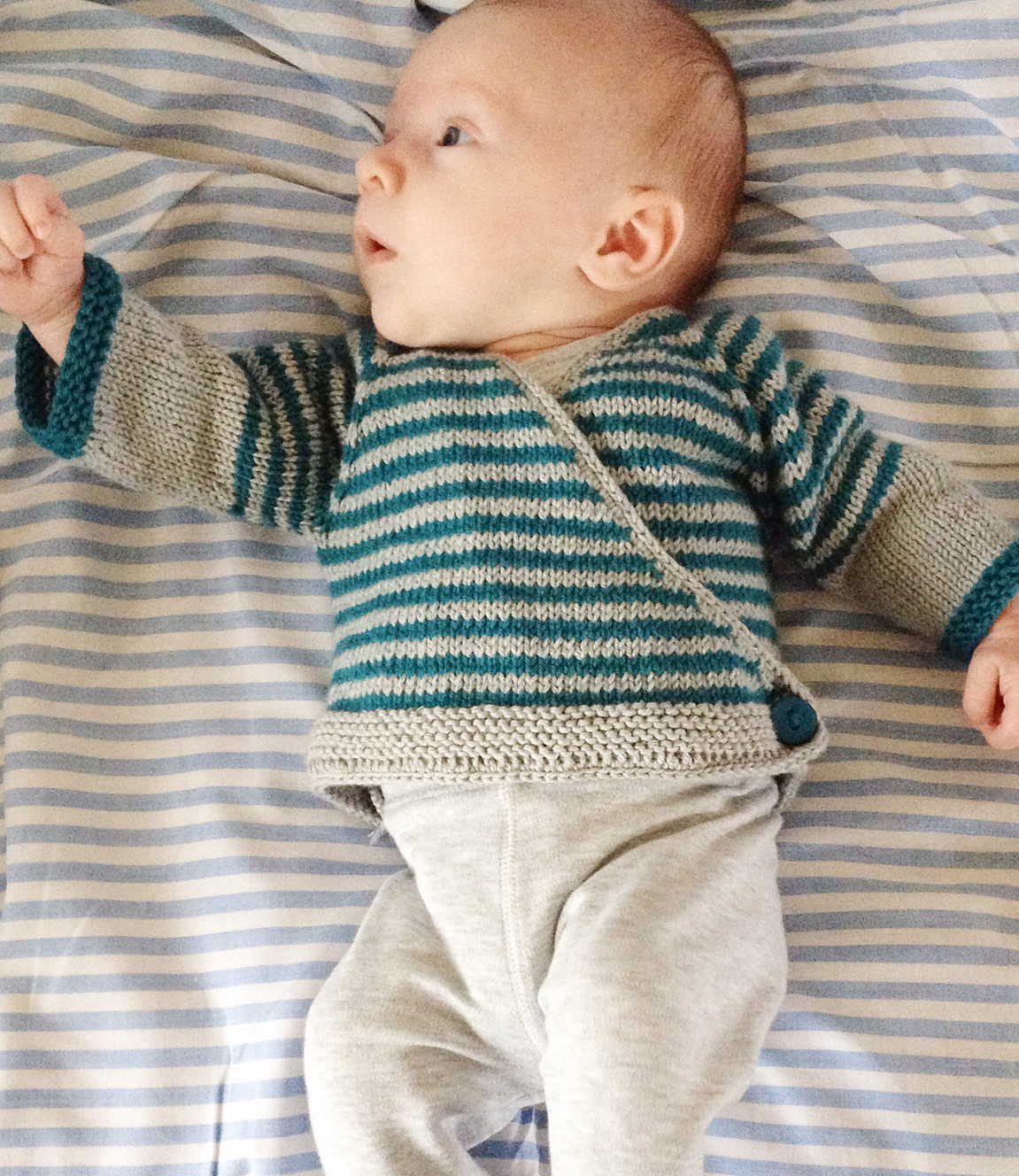 Striped Baby Cardigan
Easy wrap cardigan for newborns in stockinette stripes. Most Ravelrers rated this easy or very easy. Designed by schneckenstrick Pictured project by blowfish15
Big Bow Hat
Casey Braden designed this cute easy hat for newborns (though it looks like it will be easy to do for larger sizes).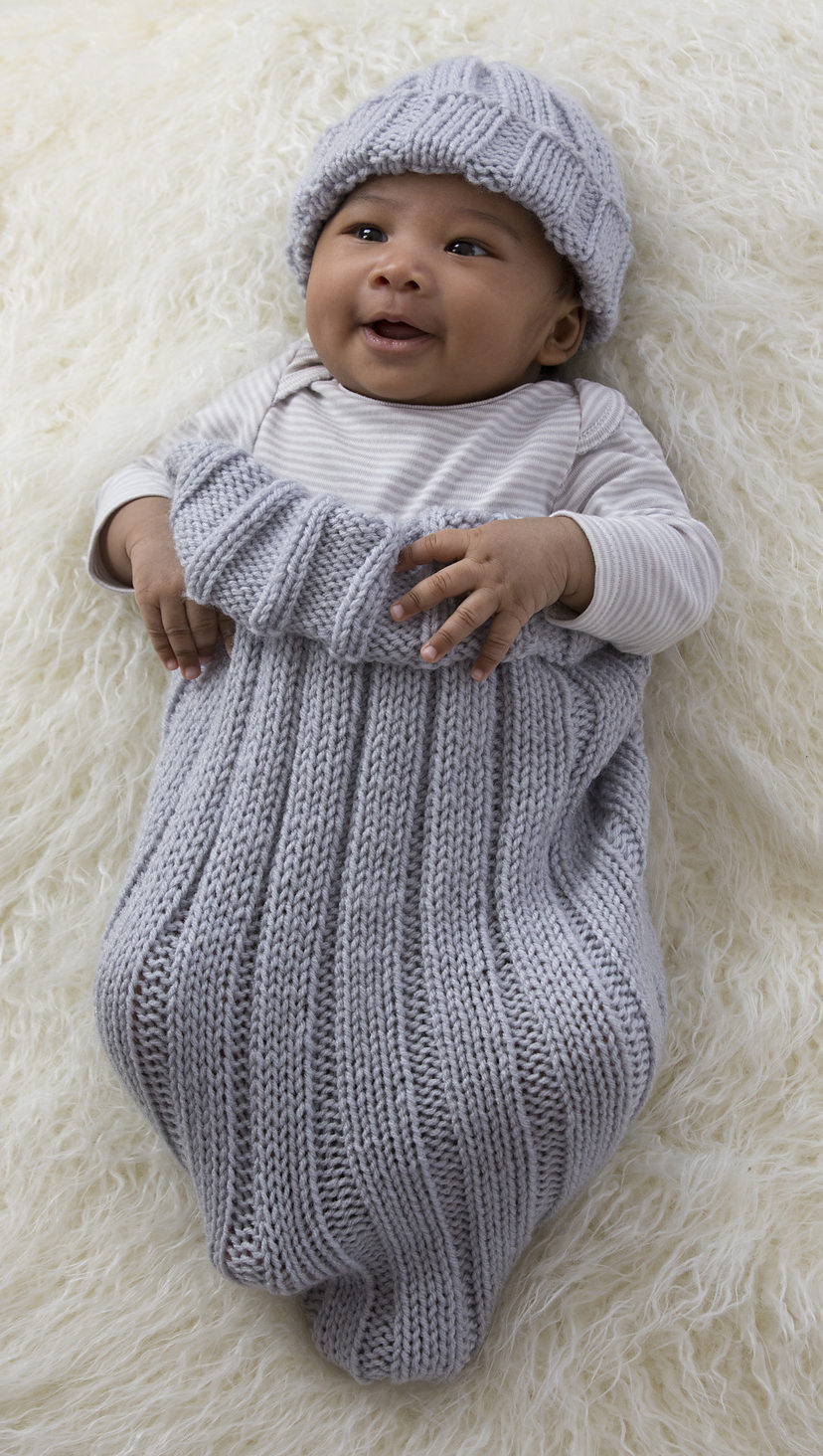 Comfy Baby Cocoon and Cap
Easy stretchy ribbed sleep sack with matching hat by Kim Kotary. Rated very easy by Ravelrers and easy by Red Heart.
[widget id="black-studio-tinymce-17″]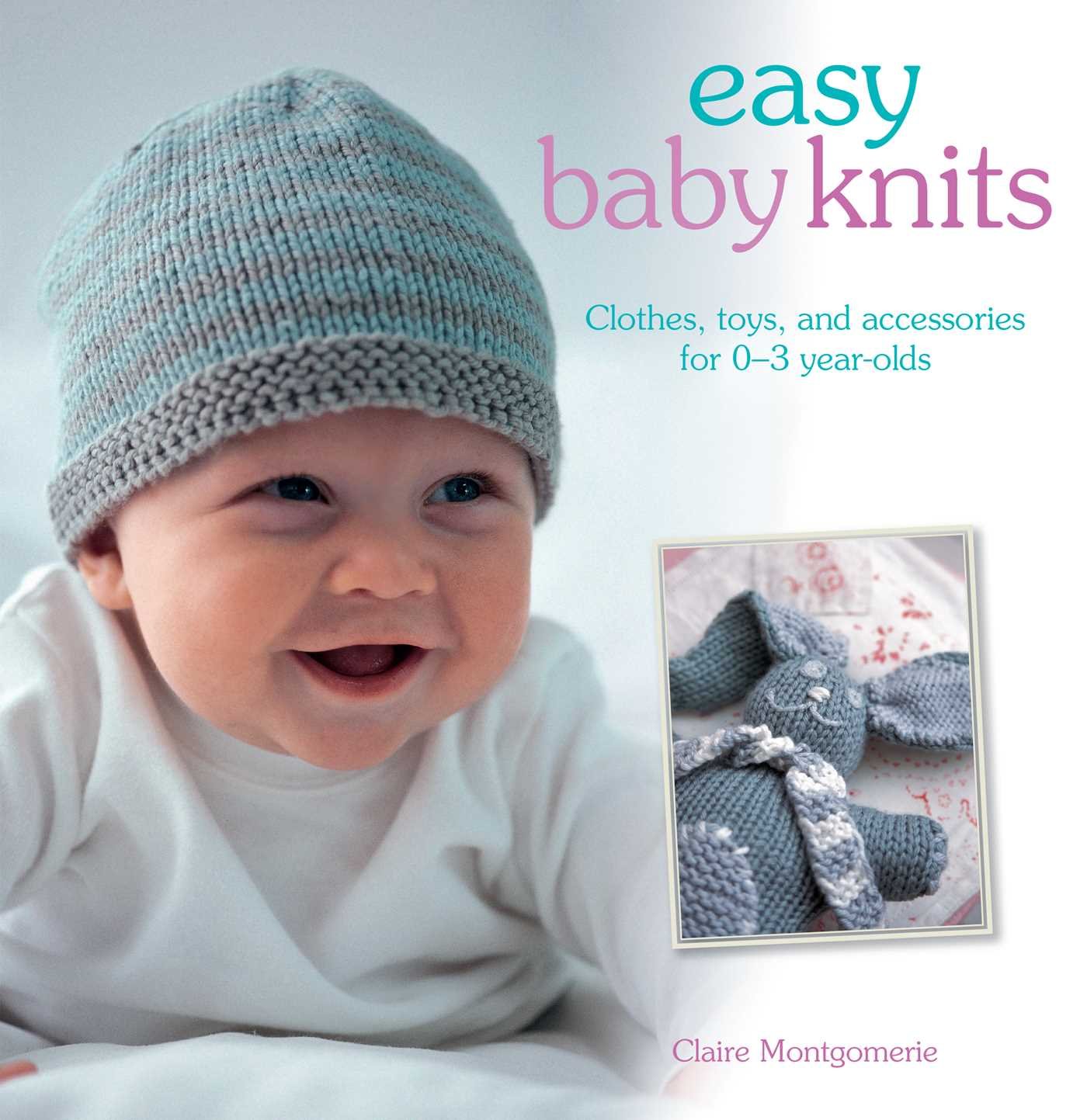 Easy Baby Knits: Clothes, toys, and accessories for 0-3 year olds
18+ knitting patterns including sweaters, hats, blankets, toys, booties and more by Claire Montgomerie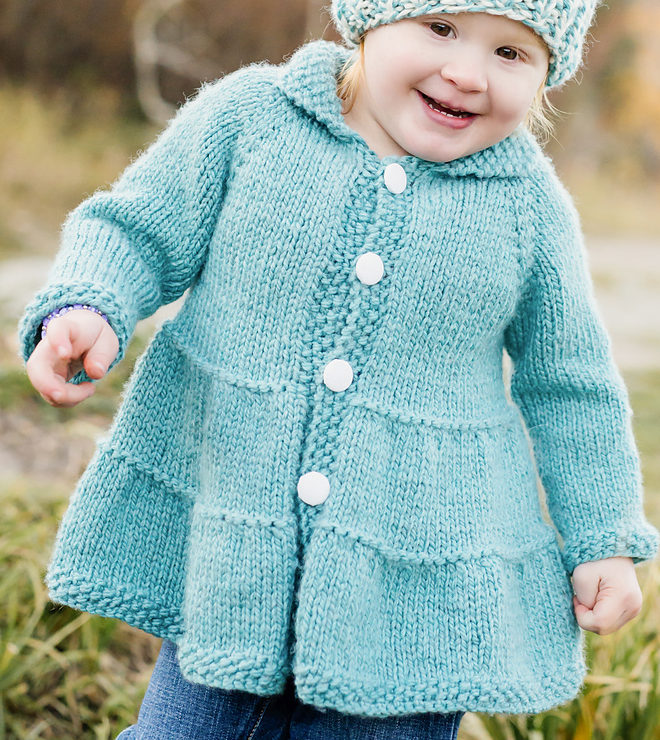 Tiered Baby Coat and Jacket
Easy quick baby and toddler coat or jacket is knit from the top-down with minimal finishing and the sleeve knit in the round. Rated easy by the designer and most of Ravelrers. Sizes 0-3 months (3-6 months, 6-12 months, 12-18 months, 2/3T, 3/4T) Quick knit in bulky yarn. Designed by Lisa Chemery Pictured project by iqeverything
[widget id="black-studio-tinymce-13″]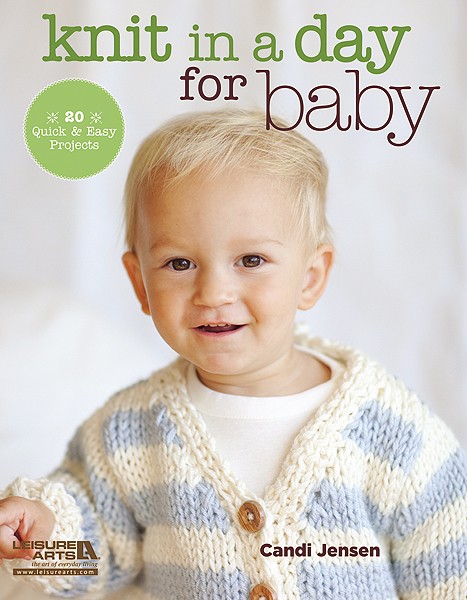 Knit in a Day for Baby
This ebook is a treasury of quick and easy designs that the average knitter can complete in 2 to 12 hours. Designs include sweaters, blankets, caps, toys, totes, hanger covers, pacifier fobs, bath mitts, booties, and more.

[widget id="black-studio-tinymce-30″]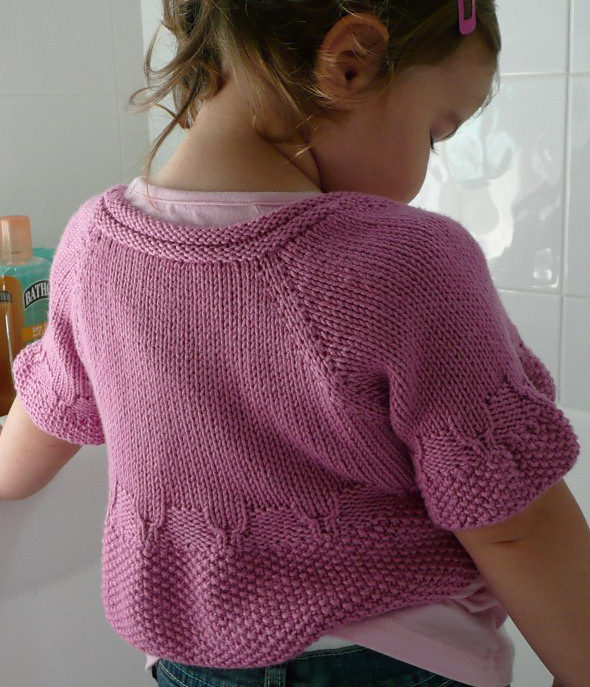 Whirligig Shrug
[widget id="black-studio-tinymce-29″]

Garter Stitch for Baby eBook
10 Designs to knit using various weights of yarn: Baby Hat, Leg Warmers, Ripple Stripe Blanket, Teal Stripe Blanket, Hooded Sweater, Vest, Sweetie Toy, Booties, Mitts, and Fingerless Mitts. Designed by Candi Jensen and Heather Vantress
[widget id="black-studio-tinymce-30″]
Happy Cheer Hooded Cardigan
This sweater is super easy to knit, making it perfect for the first-time sweater knitter!  Finished size to fit Child's 6 (12, 18, 24) months.

[widget id="black-studio-tinymce-13″]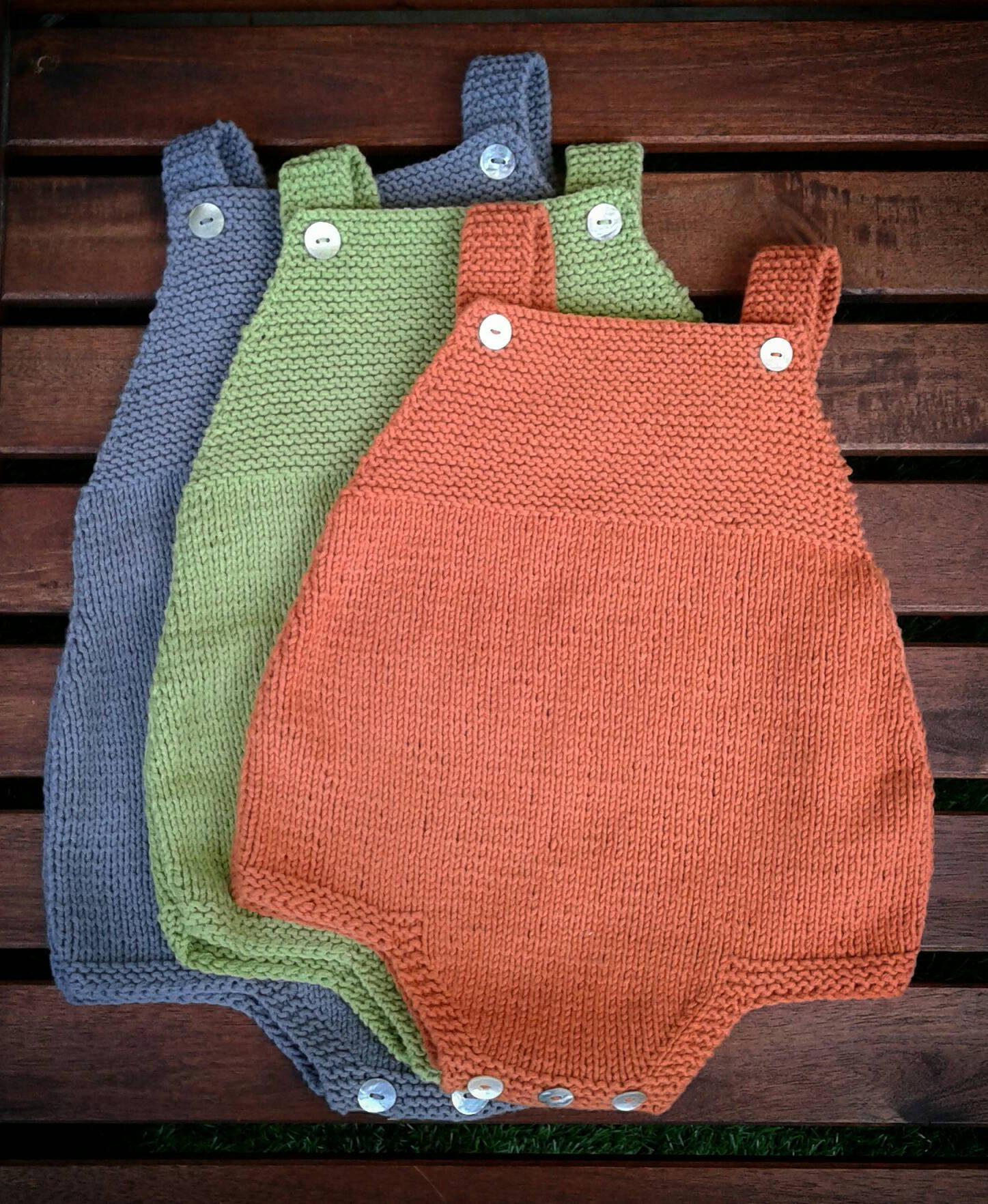 Duoro Baby Romper
Comfortable romper that's perfect for warmer weather. The designer says that this is an easy pattern suitable for beginners. Sizes: 0-3 / 3-6 / 6-12 months

Terry Matz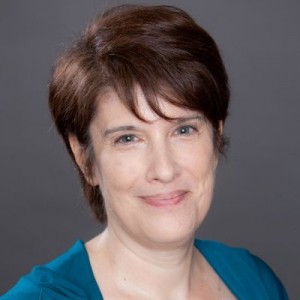 Terry is a knitting late-bloomer, learning to knit as an adult from Internet tutorials, because she wanted a craft that was useful, fun, and portable. Knitting hats for cancer patients inspired her to design her own patterns—available for free at her blog, intheloopknitting.com. Terry met her husband Ken at a science fiction convention and moved to the Kansas City area to be with him more than 30 years ago. Terry supports her yarn stash by creating websites and other digital media. Terry firmly believes in Knitting in Public—it's a great conversation starter!