Sun Hat Knitting Patterns
Knitted hats aren't just for winter! These great knitted hats keep the sun out of your eyes, your head cool, and your summer outfits stylish.
To get the knitting patterns, scroll down the page to the individual pattern you want and click on the link to that pattern.
These patterns are not my designs but links to other designers who have generously shared their patterns. If you have questions about how to knit a specific pattern, please contact the designer directly.
All links on this site are for informational purposes, but please note that some links are to affiliate sellers that pay me a small commission on purchases.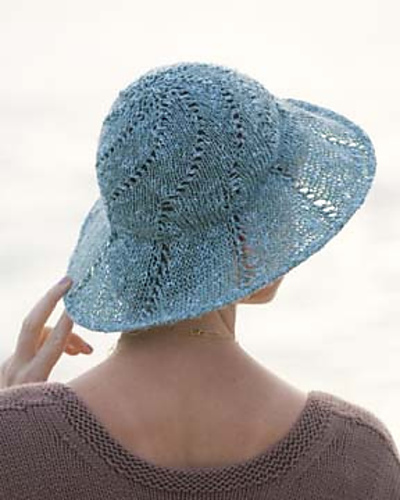 Wind-and-Sea Hat
Designed by Kristi Porter, from Knitting in the Sun 32 Projects for Warm Weather
; photography by Stephen Simson, this summery lightweight sun hat has a wide brim adorned with spiraling eyelets.
The original yarn has been discontinued. Yarnsub.com recommends Juniper Moon Farm Zooey as a close match.

Sunny Summer Hat
In this sun hat designed by Vicki Finster, wire supports the outer edge of the brim, the lace design helps keep you cool and the cotton yarn makes it washable. The hat also twists and folds to take up very little room in your travel bag. Pictured project by darnknitanyway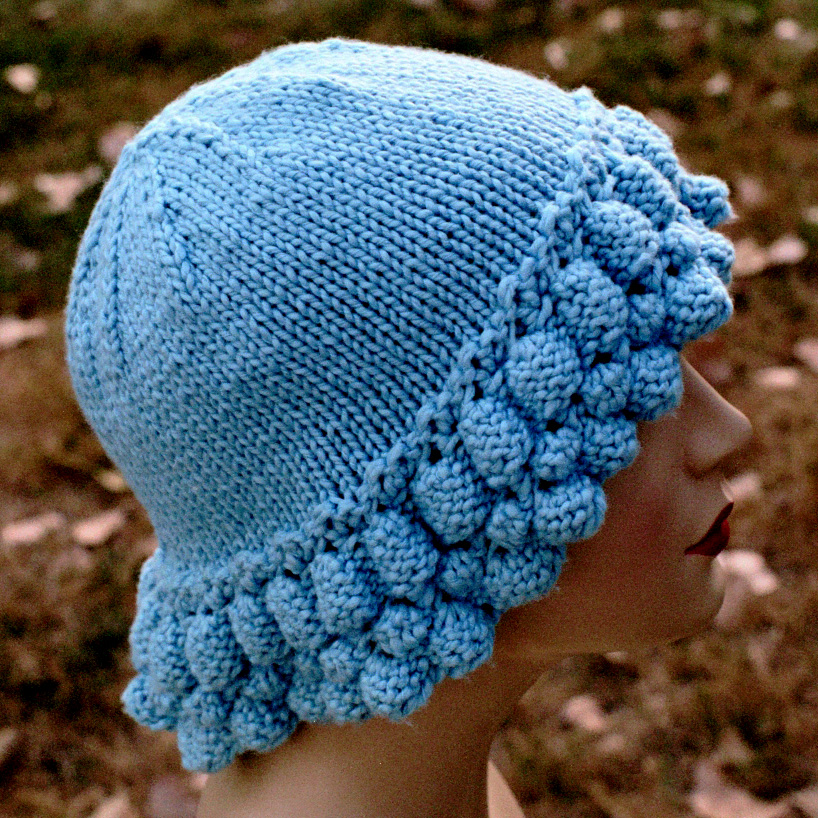 Cascade Sun Hat
This cotton hat is one of my own designs. The brim is knit with a lacy bubble stitch that looks to me like a waterfall.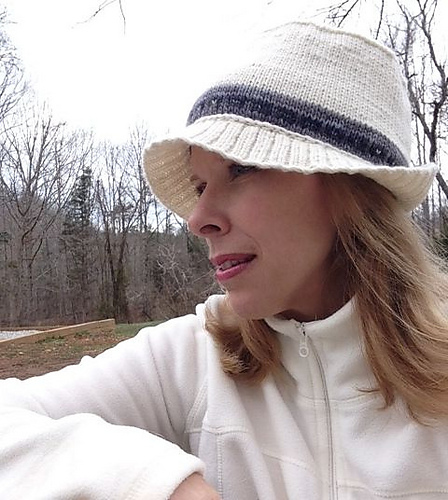 Ponder Hat
Designed by Talitha Kuomi, this unisex retro-cool hat has enough class to be appropriate for daytime, but has enough "hip" to hold its own under the club lights between sets late into the night.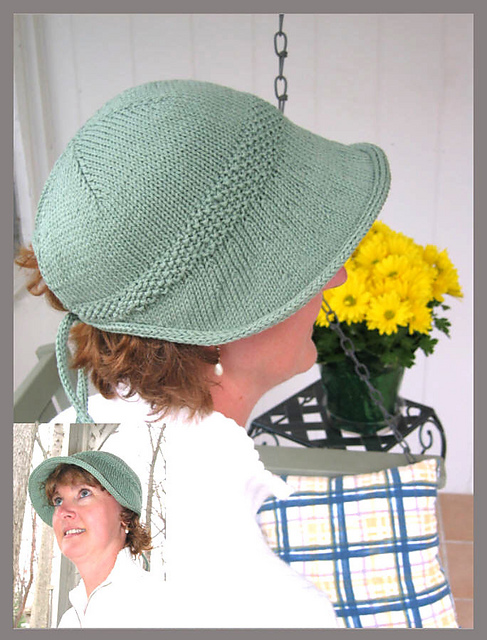 Sun Visor Hat
Chris de Longpré designed this cute cotton visor with ball cap styling, adjustable band, ponytail cut-out, and exaggerated visor.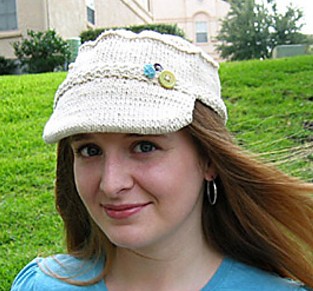 Unisex Topi Sun Hat
Designed by Jennifer Tallapanen, this unisex hat with visor is worked from the top down all in one piece, including the brim. Almost any variety of yarn may be used.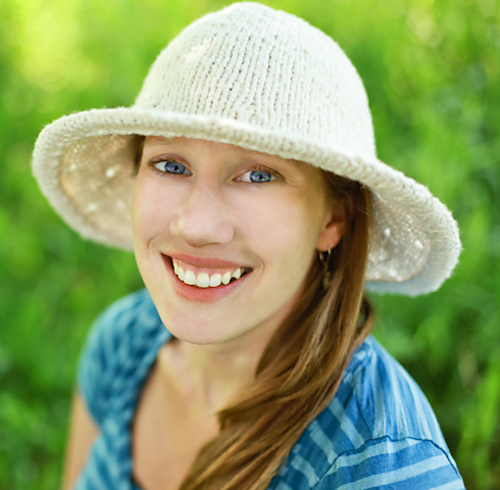 Cotton Sun Hat
Wire in the brim gives this hat structure to keep out the sun in this design by Kim Hamlin. Sizes Adult S/M, M/L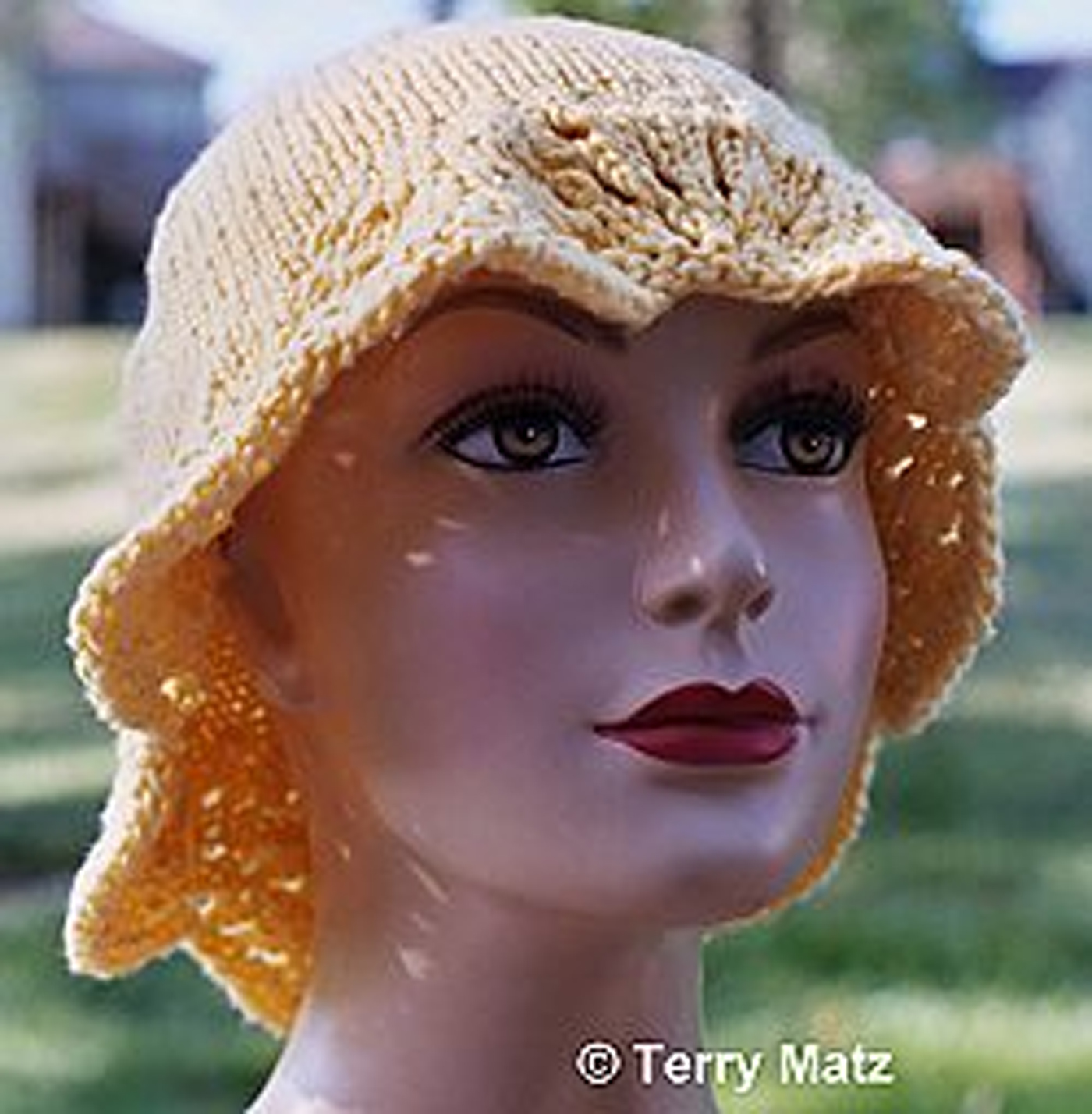 Jessamyn Sun Hat
This cotton hat is one of my own designs. The shape of the brim of the hat comes from an easy lace stitch and reminded me of a flower. I also like the dapple effect of the light through the lace.
Garter Stitch Hat
Also comes with a free pattern for crocheted top.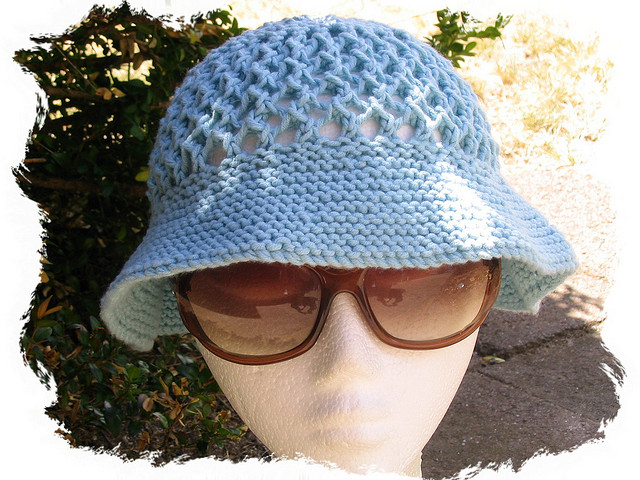 Shazzas Bucket Hat
Sharon at Shazzas Knits designed this hat with an open lace section on top to keep your head cool while the solid garter stitch brim keeps the sun off your face.
Get the recommended yarn at Etsy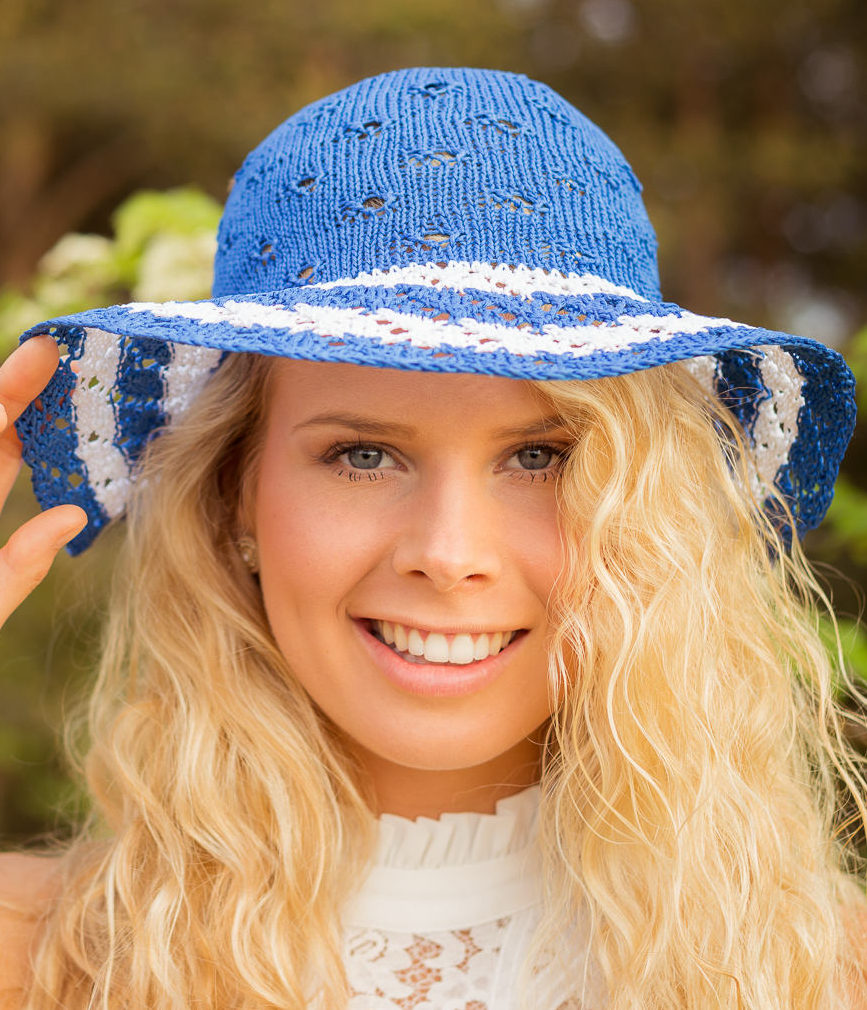 Elli Summer Hat
Sun hat with lace crown and wide brim.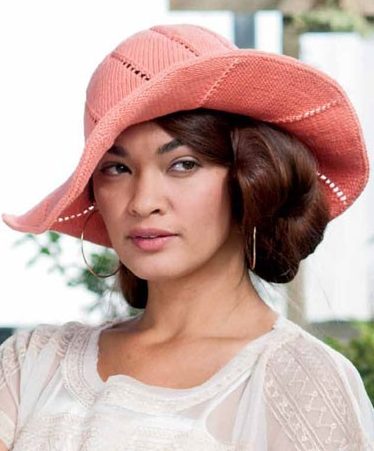 Ipanema Hat
Designed by Amy Miller, sturdy cotton yarn and hidden wire supports give spiraling eyelets and a dramatic shapeable brim clean definition.
[widget id="black-studio-tinymce-8″]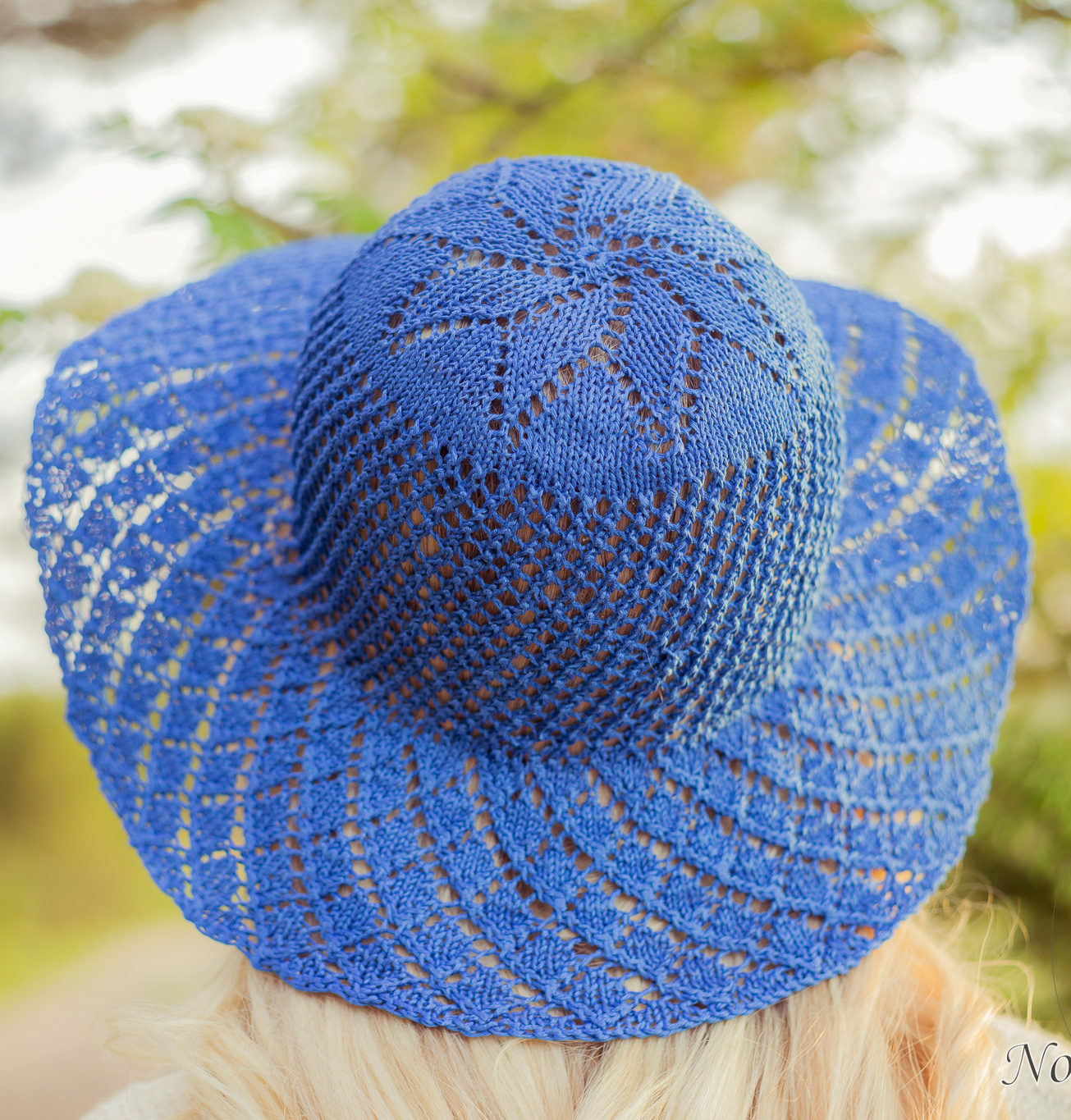 Merilin Summer Hat
Sun hat with mesh and lace crown and wide brim.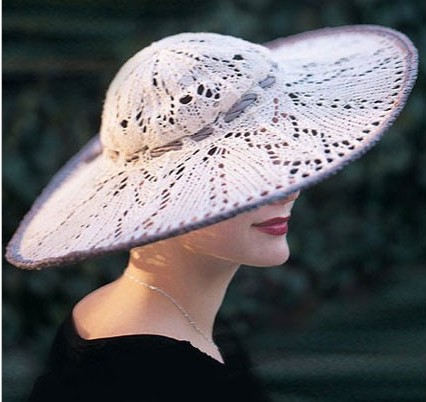 White on White Hat
Get two romantic linen-lace hats, the White-on-White Hat and the Spectator Hat patterns in this garden-party-perfect hat duo!
[widget id="black-studio-tinymce-8″]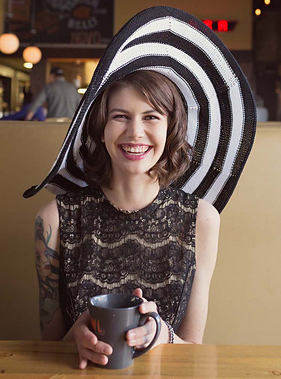 Regina Hat Knitting Pattern
Wow. Just wow. Designed by Julie Gantz LeFrancois, this dramatic stylish twist on the iconic sun hat uses millinery wire to give the brim any shape you choose.
[widget id="black-studio-tinymce-8″]
Simple Brim Sun Hat
Its a really simple design yet very effective in protecting you from the sun and makes you look out of this world! Worked flat. 4 sizes XS (baby), S (child/teen), M (woman), & L (man)
Get the knitting pattern at Etsy for $4.25
Shop for DK weight yarn for this pattern at Annie's
[widget id="black-studio-tinymce-13″]