Flip Toy Knitting Patterns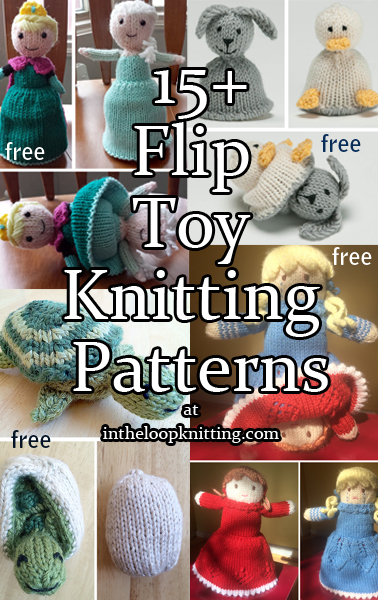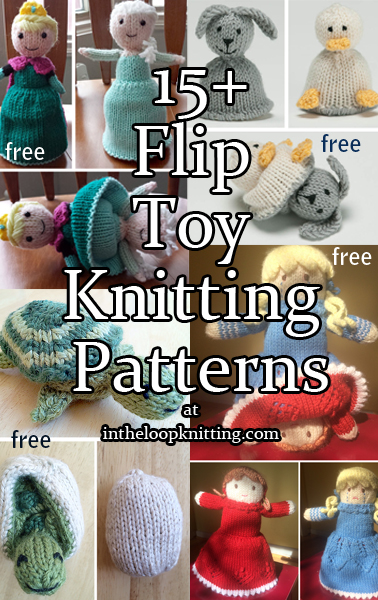 These topsy turvy, reversible, 2-in-1, or flip toys and dolls transform from one toy into another for a fun surprise.
To get the knitting patterns, scroll down the page to the individual pattern you want and click on the link to that pattern.
These patterns are not my designs but links to other designers who have generously shared their patterns. If you have questions about how to knit a specific pattern, please contact the designer directly.
All links on this site are for informational purposes, but please note that some links are to affiliate sellers that pay me a small commission on purchases.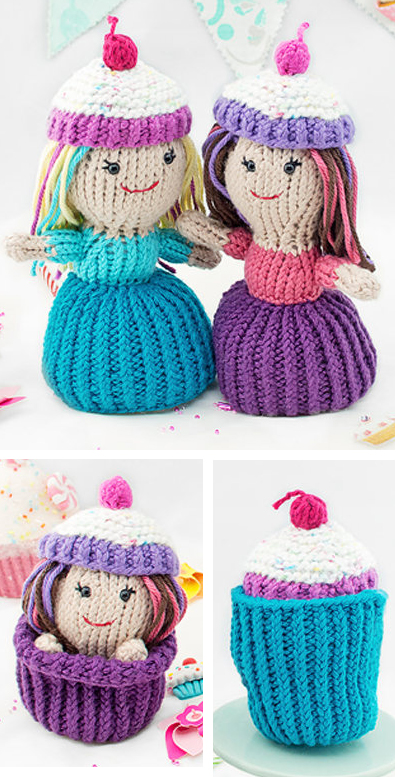 Cupcake Dolls
These clever 2 in 1 toys transform from a cupcake to a doll with a frosting hat and a cupcake wrapper skirt. Crochet version also available.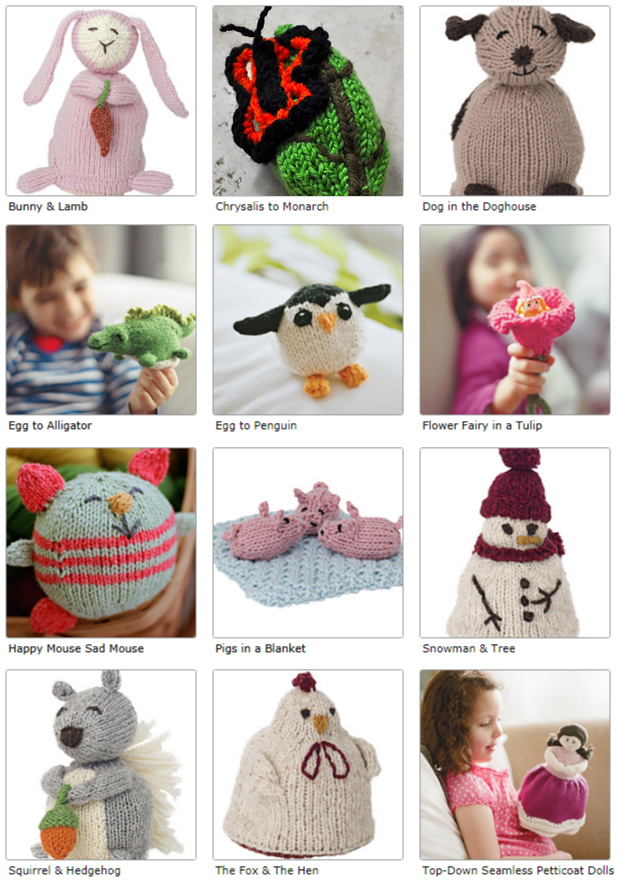 Topsy-Turvy Inside-Out Knit Toys
1usan B. Anderson's book includes 12 "reversibles" that are two toys in one. This collection of a dozen delightful toys features a dog in a doghouse, a chrysalis with a fluttery surprise inside, a tiny hidden fairy, eggs that turn into an alligator or penguin, a bunny that tranforms into a lamb, pigs in a blanket, and much more.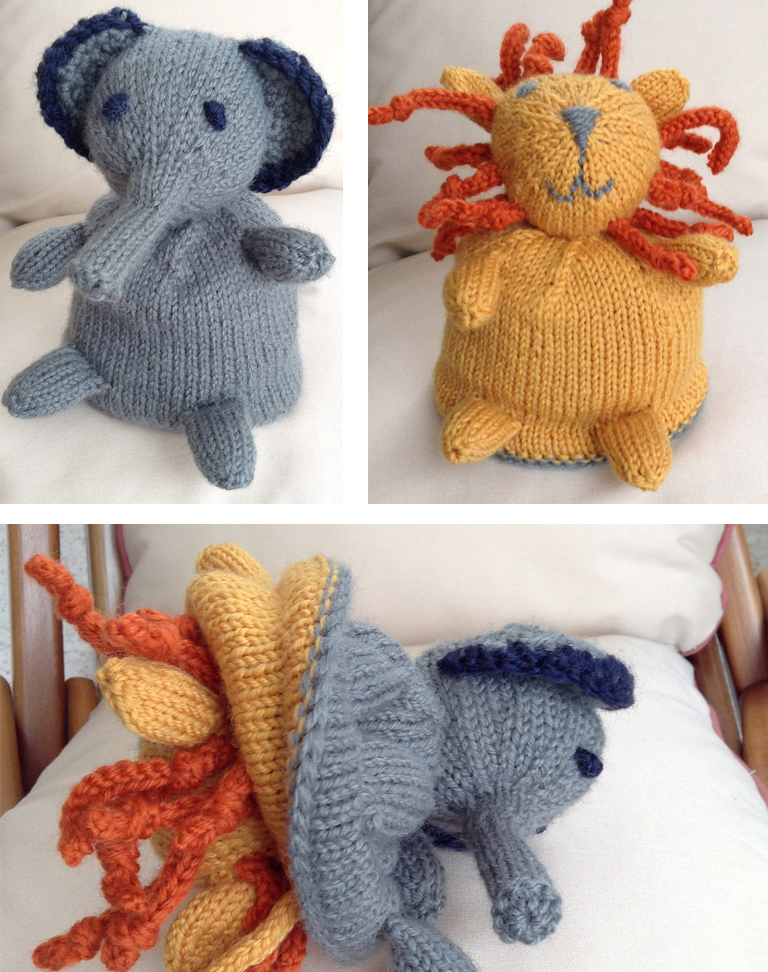 Elephant / Lion Flip Toy
This Elephant to Lion is a topsy turvy toy. Just turn one of the animal buddies inside out to see the new animal. Designed by Susan B. Anderson. Pictured project by maryeh

Cinderella Topsy Turvy Doll
Cinderella can be transformed from patches to ball gown, by turning the skirts upside down. 28cm (11in) from hem of skirt to top of head. One of the patterns in Jean Greenhowe's Christmas Special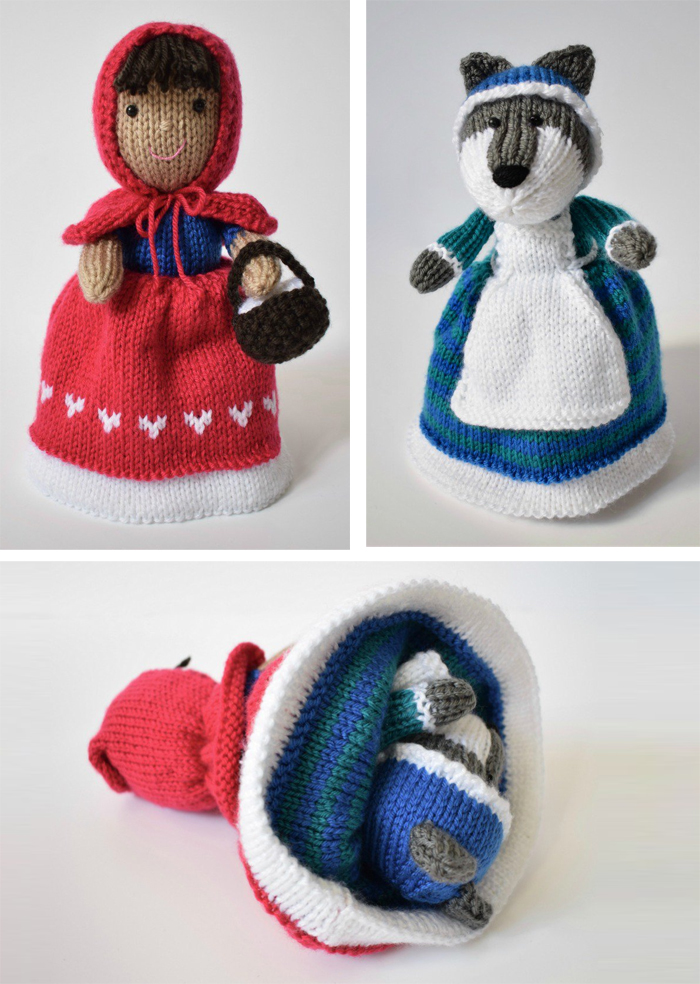 Topsy Turvy Red Riding Hood Kit
This knitting pattern for a reversible flip doll features Red Riding Hood, complete with long skirt and basket of goodies for Granny, who transforms into the Big Bad Wolf dressed as Granny when you reverse her skirt! Designed by Amanda Berry exclusively for Deramore's, the kit includes the pattern, yarn for the toy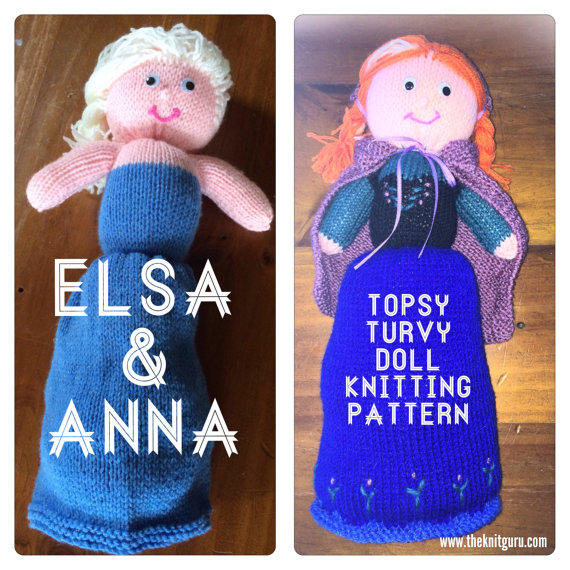 Elsa and Anna Topsy Turvy Doll
Juanita McClellan's design of two dolls with a shared body measures approximately 45cm tall.
Terry Matz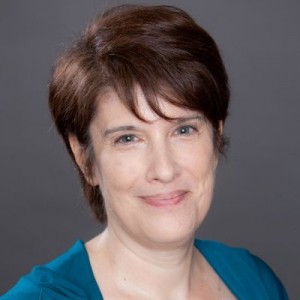 Terry is a knitting late-bloomer, learning to knit as an adult from Internet tutorials, because she wanted a craft that was useful, fun, and portable. Knitting hats for cancer patients inspired her to design her own patterns—available for free at her blog, intheloopknitting.com. Terry met her husband Ken at a science fiction convention and moved to the Kansas City area to be with him more than 30 years ago. Terry supports her yarn stash by creating websites and other digital media. Terry firmly believes in Knitting in Public—it's a great conversation starter!