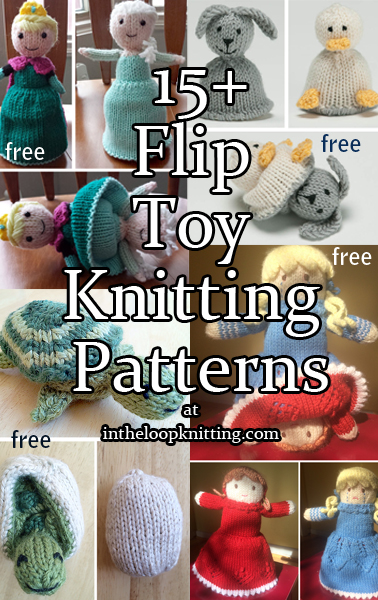 Free knitting patterns for topsy turvy, reversible, 2-in-1, or flip toys and dolls that transform from one toy into another for a fun surprise. Most patterns are free. Updated 12/21/22
To get the knitting patterns, scroll down the page to the individual pattern you want and click on the link to that pattern.
These patterns are not my designs but links to other designers who have generously shared their patterns. If you have questions about how to knit a specific pattern, please contact the designer directly.
All links on this site are for informational purposes, but please note that some links are to affiliate sellers that pay me a small commission on purchases.
Free Patterns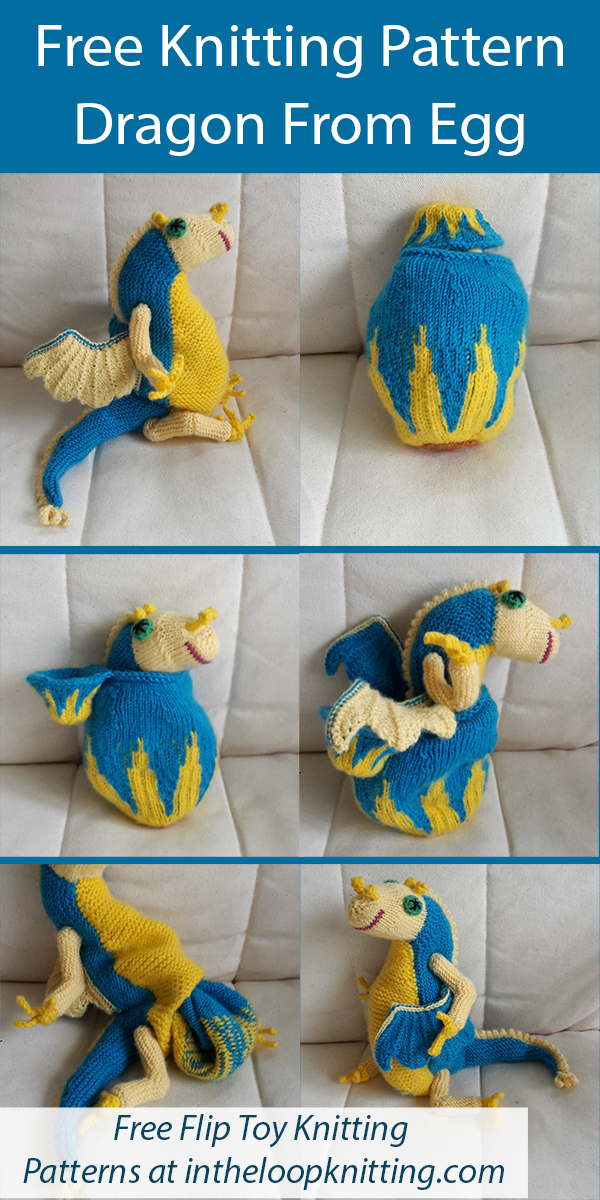 FroggyBug Egg and Dragon
Toy dragon egg transforms to dragon. First the dragon comes out of the egg and then the egg shell becomes the toy stuffing for the dragon by folding into the stomach of this topsy turvy flip toy. FroggyBug Egg and Dragon designed by Nicole Chevalier. May only be free for a limited time.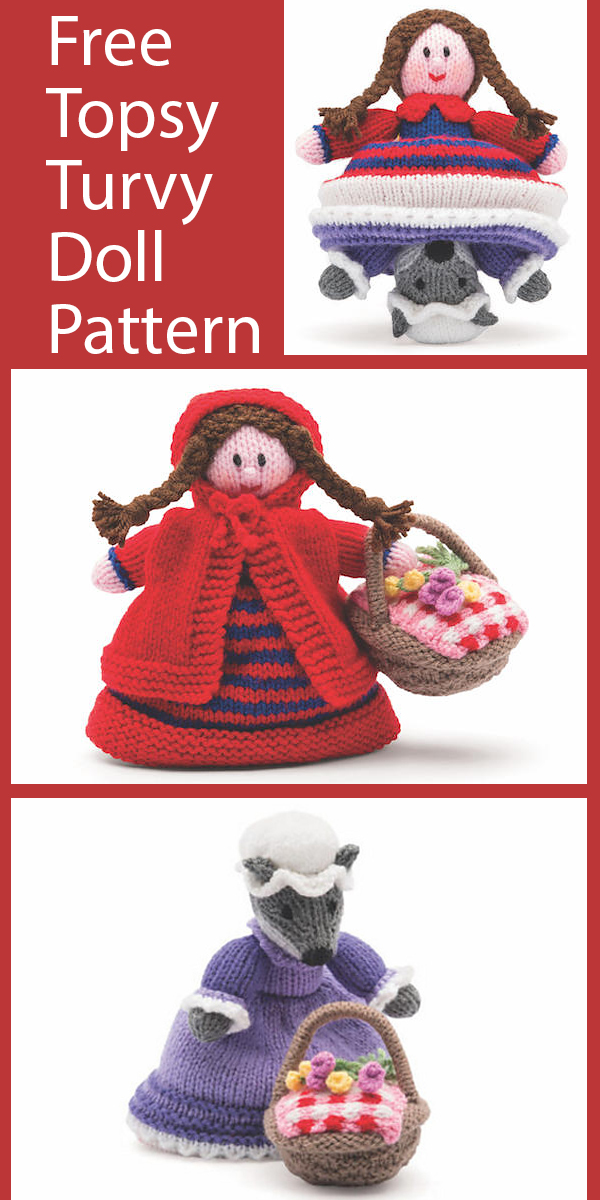 Little Red Riding Hood/Wolf in Granny's Clothing
Topsy turvy flip doll that transforms from Little Red Riding Hood to the Wolf wearing Granny's clothing. Designed by Sarah Keen and excerped from her book Topsy-Turvy Knitted Dolls.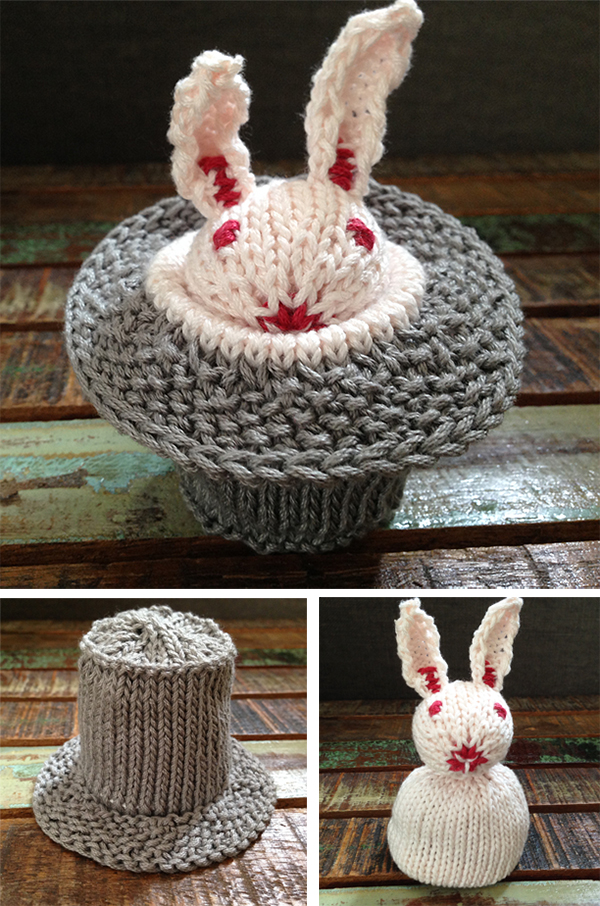 Abracadabra... Rabbit in a Hat Reversible Toy
You don't need to be a magician to make the rabbit appear out of this hat. Just turn the hat inside out and presto! it transforms into a bunny. Designed by Sandra Ronca. DK weight yarn.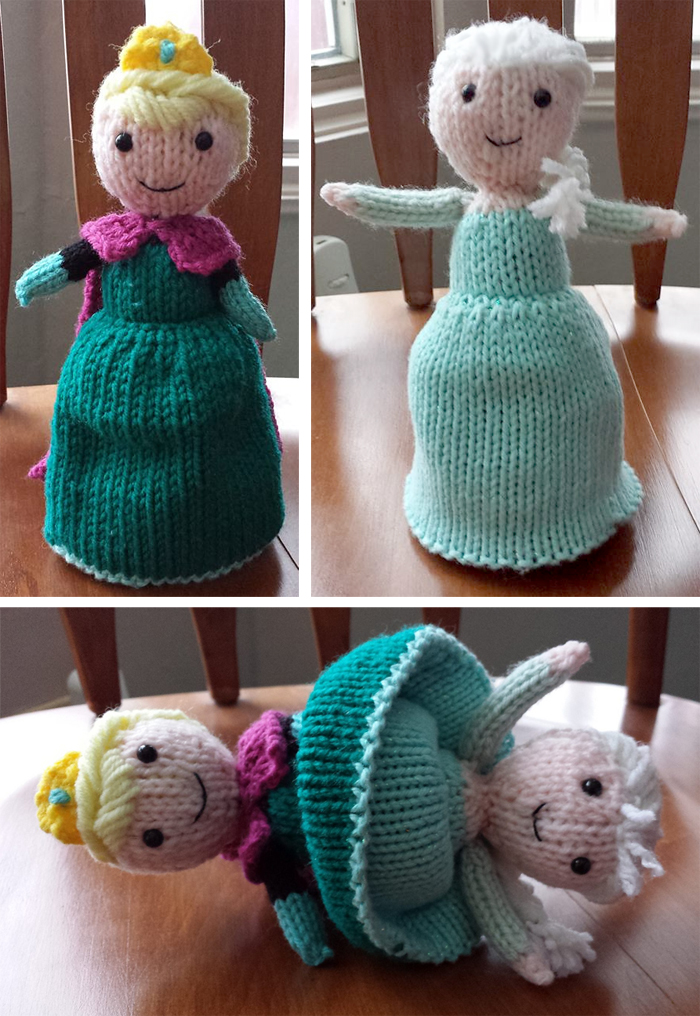 Elsa Frozen Flip Doll
This clever Elsa Doll flips from her coronation dress into her winter dress. Designed by Raynor Gellatly. Pictured project by yndilitz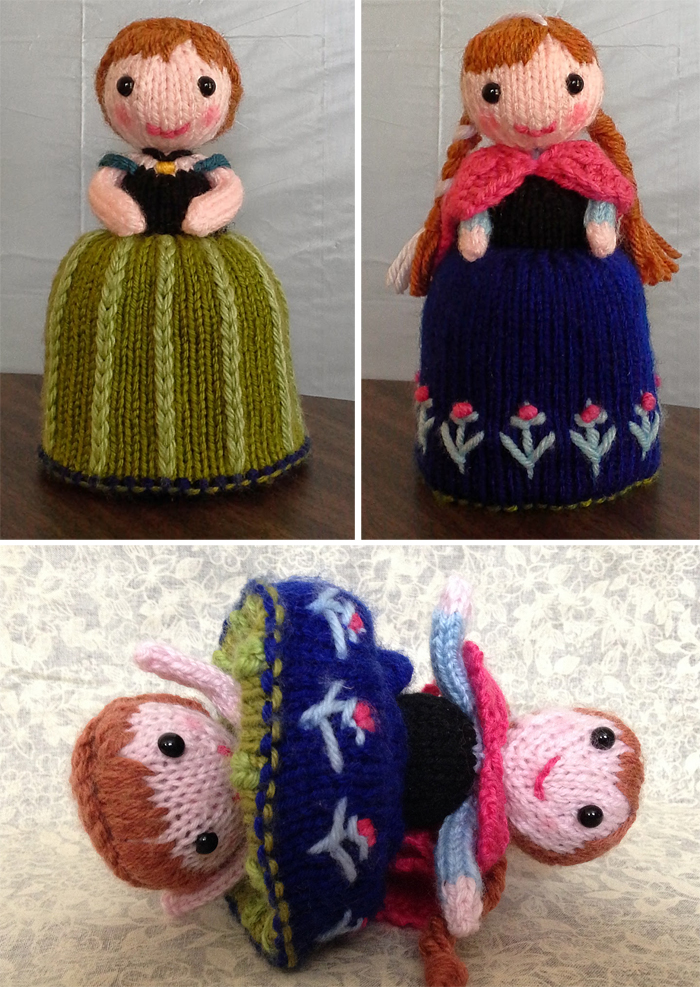 Anna Frozen Flip Doll by Raynor Gellatly
This clever doll flips from Winter Anna with distinctive blue dress, pink cape and pigtails to coronation Anna with her green dress and regal hair updo.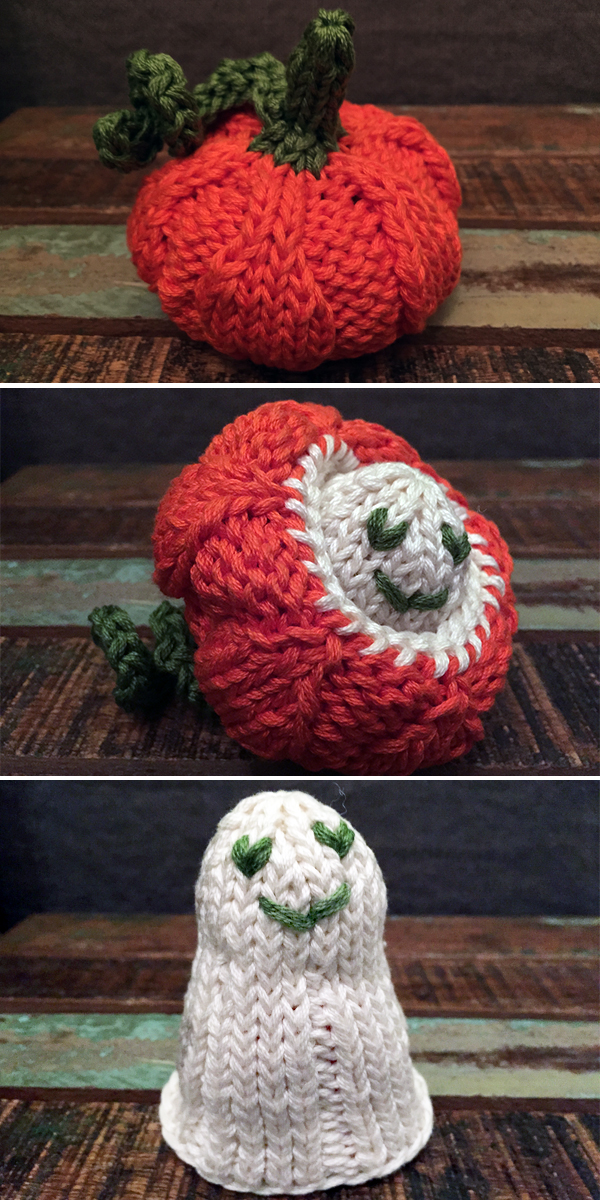 Ghost in a Pumpkin Reversible Toy
This toy pumpkin transforms into a ghost when turned inside out. Designed by Sandra Ronca. DK weight yarn.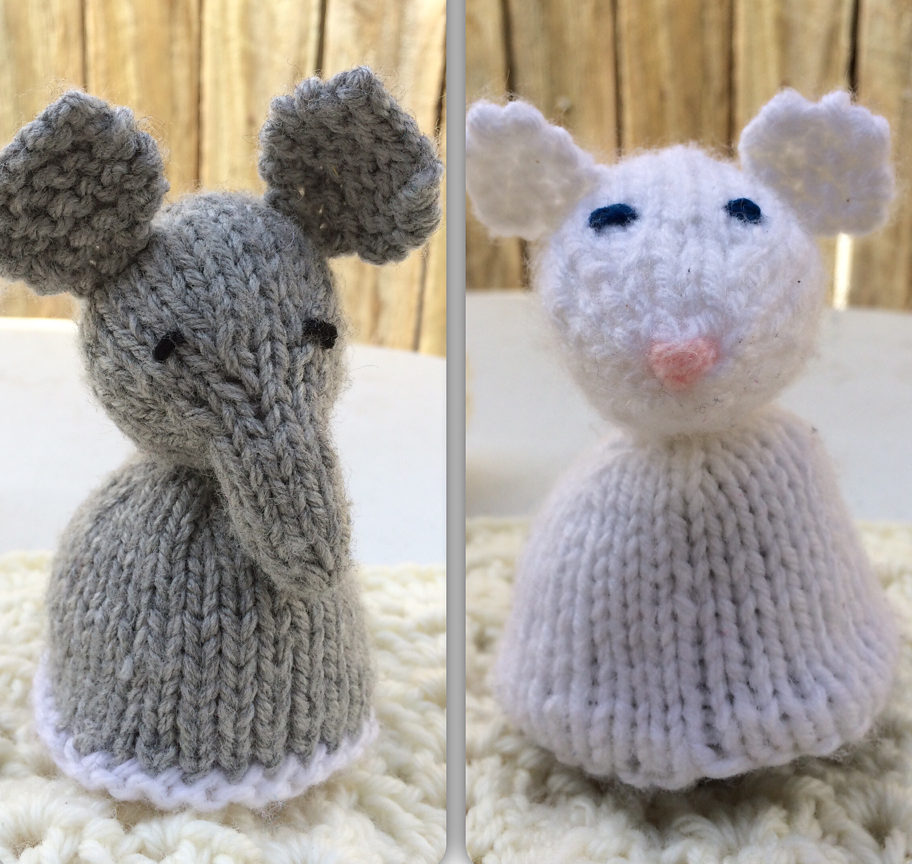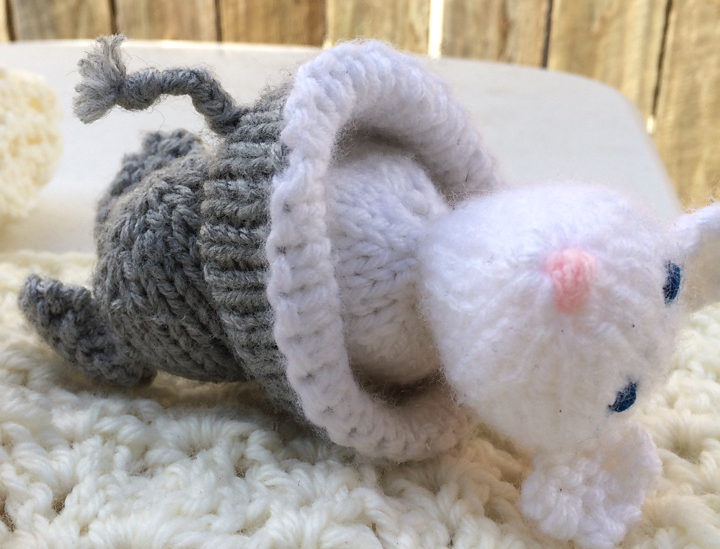 Elephant & Mouse Topsy Turvy Toy
This elephant transforms into a mouse by flipping the bottom of the animal over. 3 inches tall Designed by Susan B. Anderson. Pictured project by TCosy
More Free Patterns

Topsy Turvy Doll
This Cinderella flip toy is an adaptation of the pattern from the Bernat Design Studio. Pictured project by tkrummy2 who adapted the colors for Cinderella before and at the ball, added a square apron for pre-ball Cindy and a ribbon tiara for the ball gown version.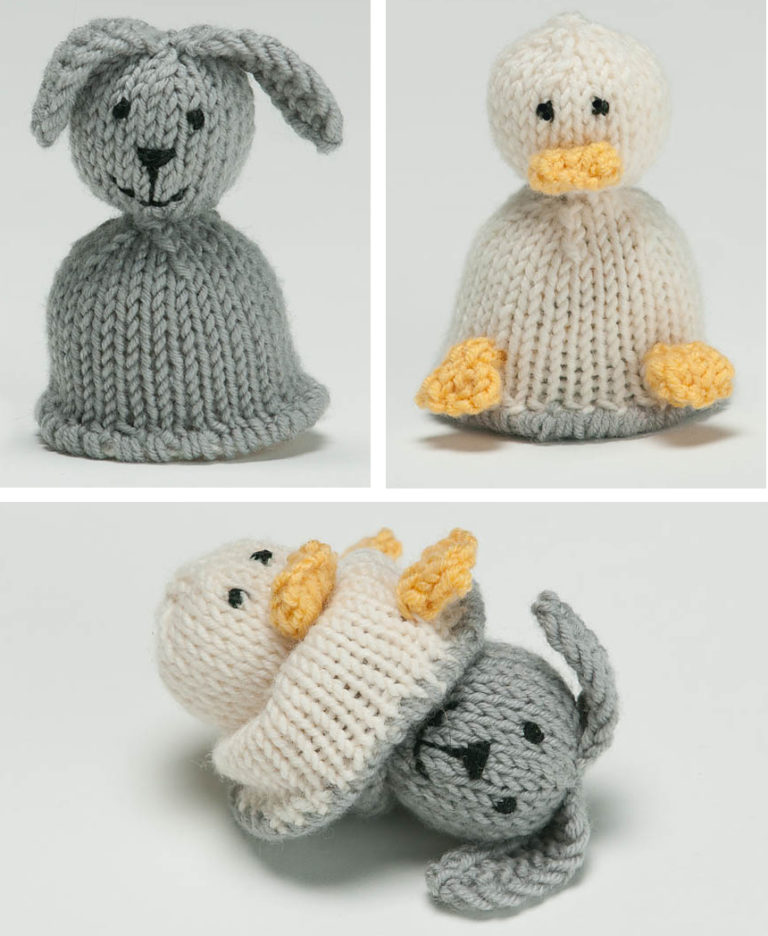 Bunny and Duck Flip Toy
This Mini-Reversible Duck to Bunny is a topsy turvy toy. Just turn one of the animal buddies inside out to see the new animal. Designed by Susan B. Anderson. Pictured project by azadi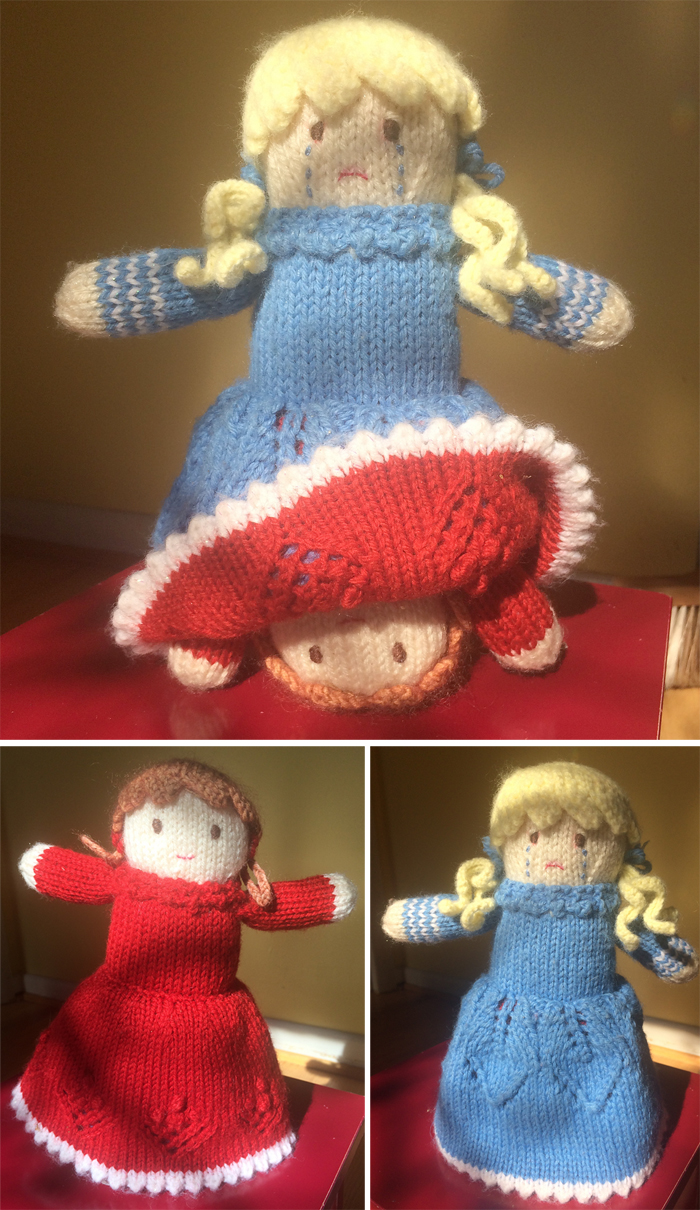 Topsy Turvy Doll
This happy-sad flip toy is an adaptation of the pattern from the Bernat Design Studio. Pictured project by tweebot who embroidered the faces with different moods and changed the hair. Clever idea to help children understand and express their feelings.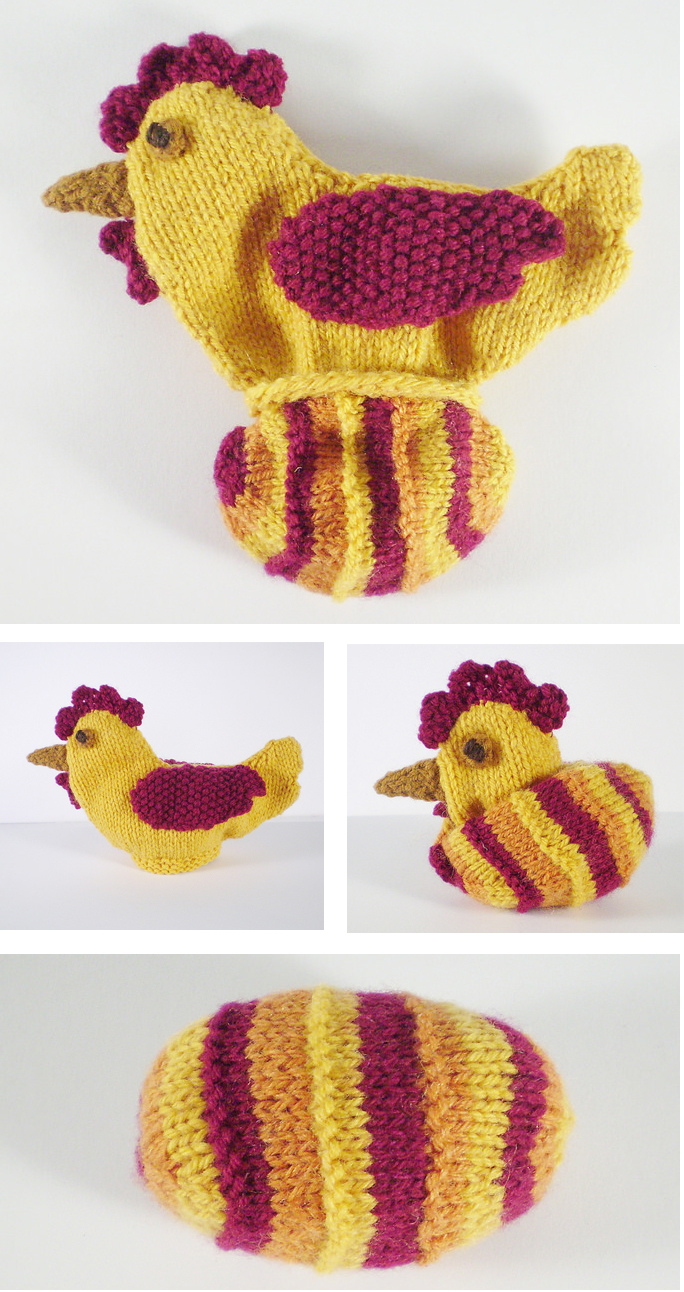 Which Came First?
You don't have to choose with Frankie Brown's humorous transforming toy. The egg fits inside the chicken, turn it inside out and the chicken's in the egg. The chicken is about 11 cm tall and it can hold a real egg or a treat egg.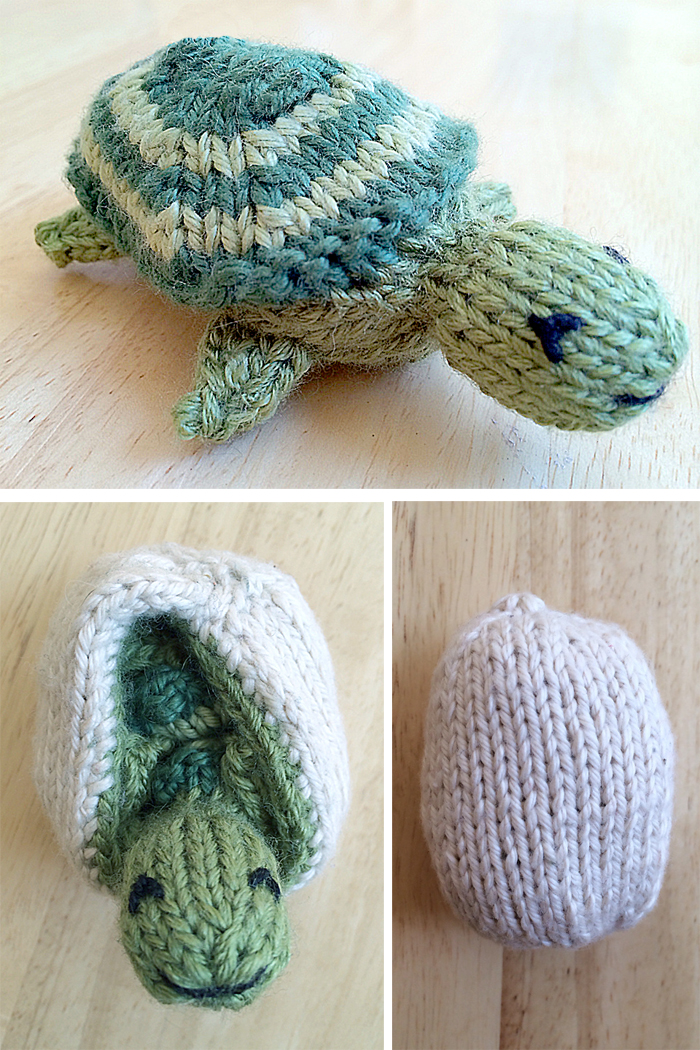 Turtle Flip Toy
This turtle comes out of its shell and slips back in to become an egg with a surprise. Designed by Susan B. Anderson. Pictured project by linnetknits

Frog Prince Flip Toy
This double toy has a frog that transforms into a prince. Designed by Frauke Gimpel. Pictured project by Viviline

Tiny Topsy the Tooth Fairy
This topsy turvy doll turns into a tooth fairy with the flip of the dress. Designed by Wendy Phillips
Patterns for Purchase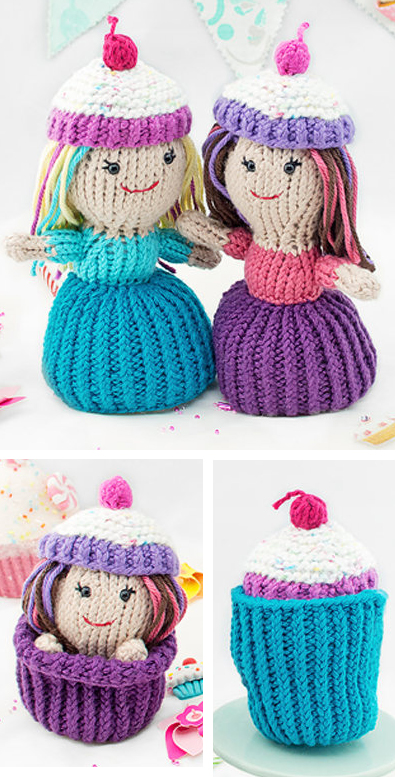 Cupcake Dolls
These clever 2 in 1 toys transform from a cupcake to a doll with a frosting hat and a cupcake wrapper skirt. Crochet version also available.

Little Mermaid Topsy-Turvy Doll Set
One doll features the Little Mermaid herself, transforming from mermaid with a sea background "skirt" to human form in a gown. The other doll features the Sea Witch who turns into the Prince with a landscape background. Designed by Carla Pera. Worsted weight yarn.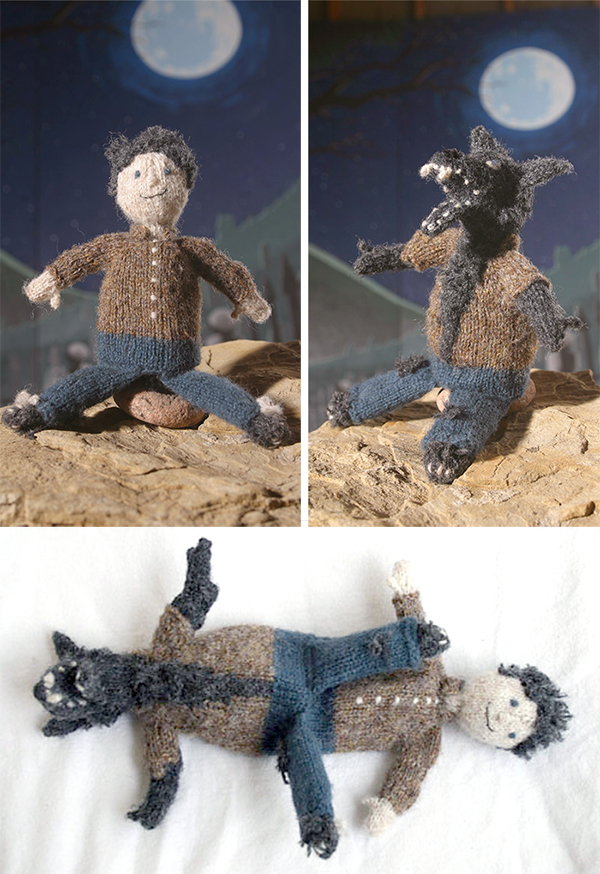 Topsy Turvy Werewolf
This nice, mild mannered man becomes a fierce wolfman in the light of the full moon! When your friends see the doll sitting on your shelf no one will assume the secret he has hidden inside. Designed by Annie Watts.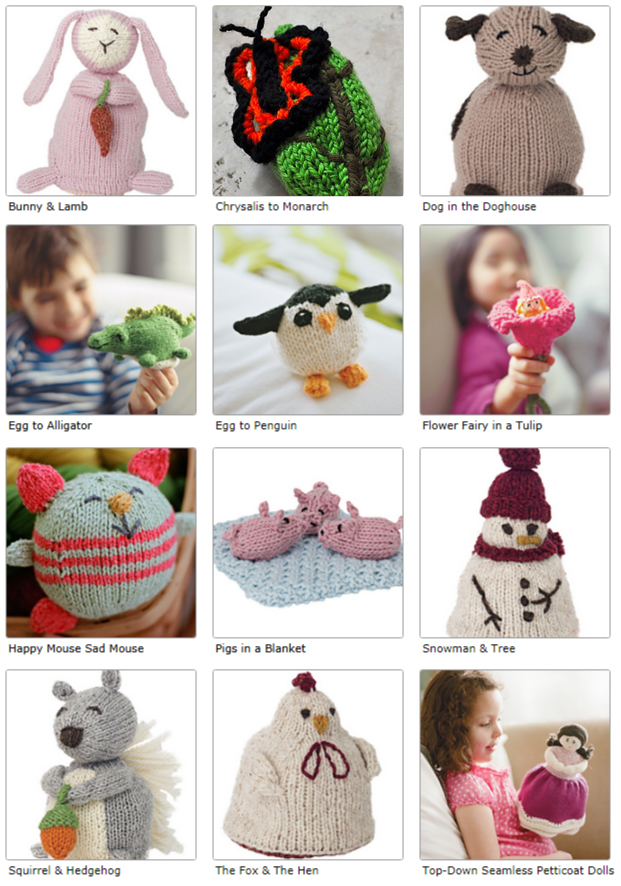 Topsy-Turvy Inside-Out Knit Toys
Susan B. Anderson's book includes 12 "reversibles" that are two toys in one. This collection of a dozen delightful toys features a dog in a doghouse, a chrysalis with a fluttery surprise inside, a tiny hidden fairy, eggs that turn into an alligator or penguin, a bunny that tranforms into a lamb, pigs in a blanket, and much more.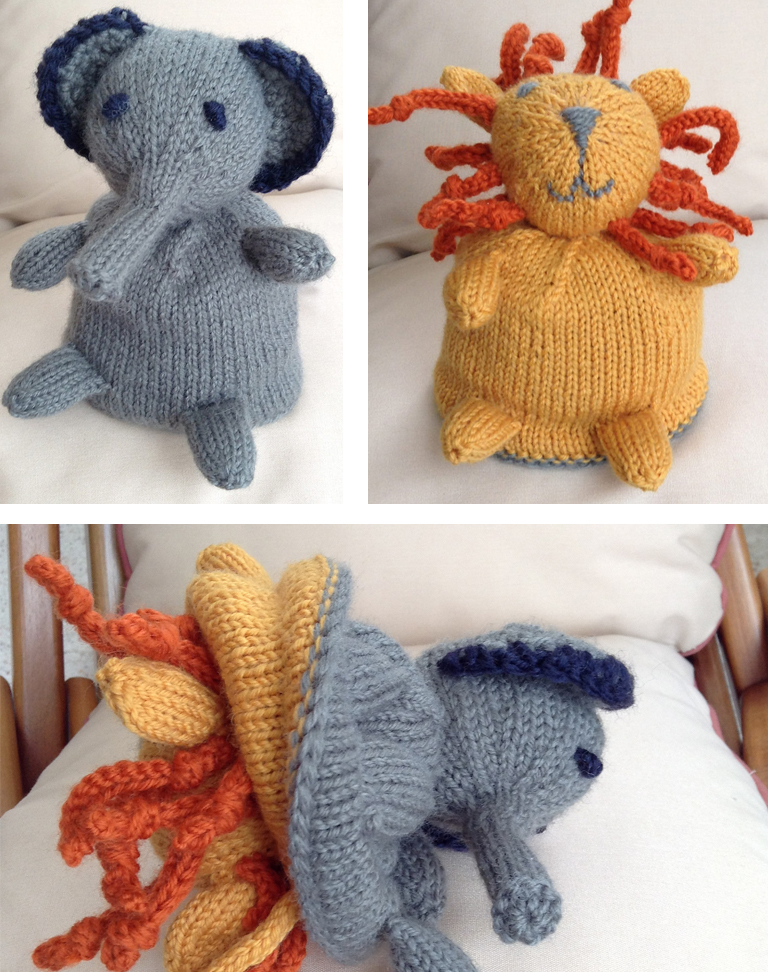 Elephant / Lion Flip Toy
This Elephant to Lion is a topsy turvy toy. Just turn one of the animal buddies inside out to see the new animal. Designed by Susan B. Anderson. Pictured project by maryeh

Cinderella Topsy Turvy Doll
Cinderella can be transformed from patches to ball gown, by turning the skirts upside down. 28cm (11in) from hem of skirt to top of head. One of the patterns in Jean Greenhowe's Christmas Special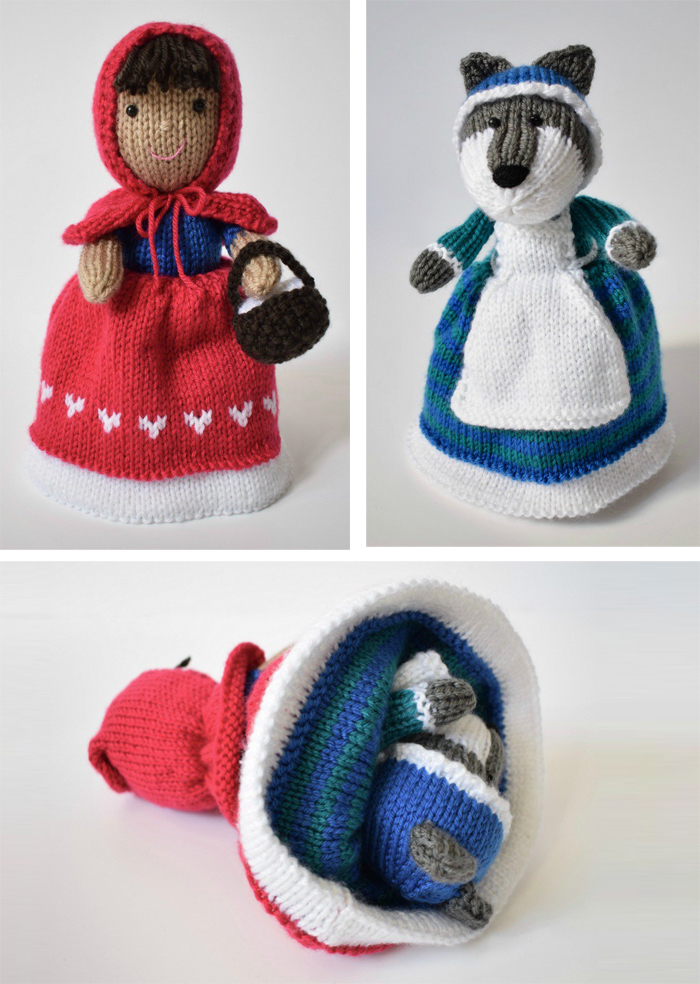 Topsy Turvy Red Riding Hood Pattern for Kit
This knitting pattern for a reversible flip doll features Red Riding Hood, complete with long skirt and basket of goodies for Granny, who transforms into the Big Bad Wolf dressed as Granny when you reverse her skirt! Designed by Amanda Berry exclusively for Deramore's, the kit includes the pattern, yarn for the toy