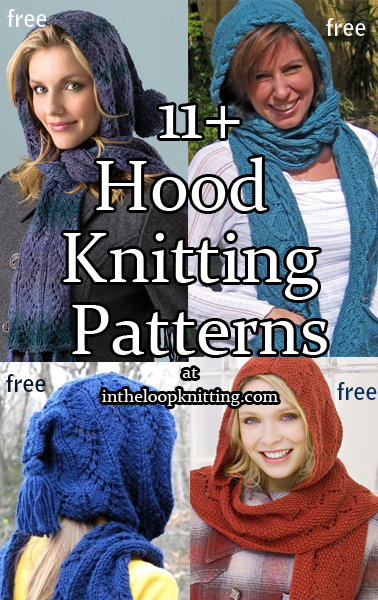 To get the knitting patterns, scroll down the page to the individual pattern you want and click on the link to that pattern.
These patterns are not my designs but links to other designers who have generously shared their patterns. If you have questions about how to knit a specific pattern, please contact the designer directly.
All links on this site are for informational purposes, but please note that some links are to affiliate sellers that pay me a small commission on purchases.
Hooded Cowl
Adult and child size pullover hood with cable trim. Bulky yarn. Sizes Toddler Ages 4 – 6; Ages 7 – 12; Teen/Small Adult; Large Adult. Designed by Gretchen Tracy of Balls to the Walls Knits.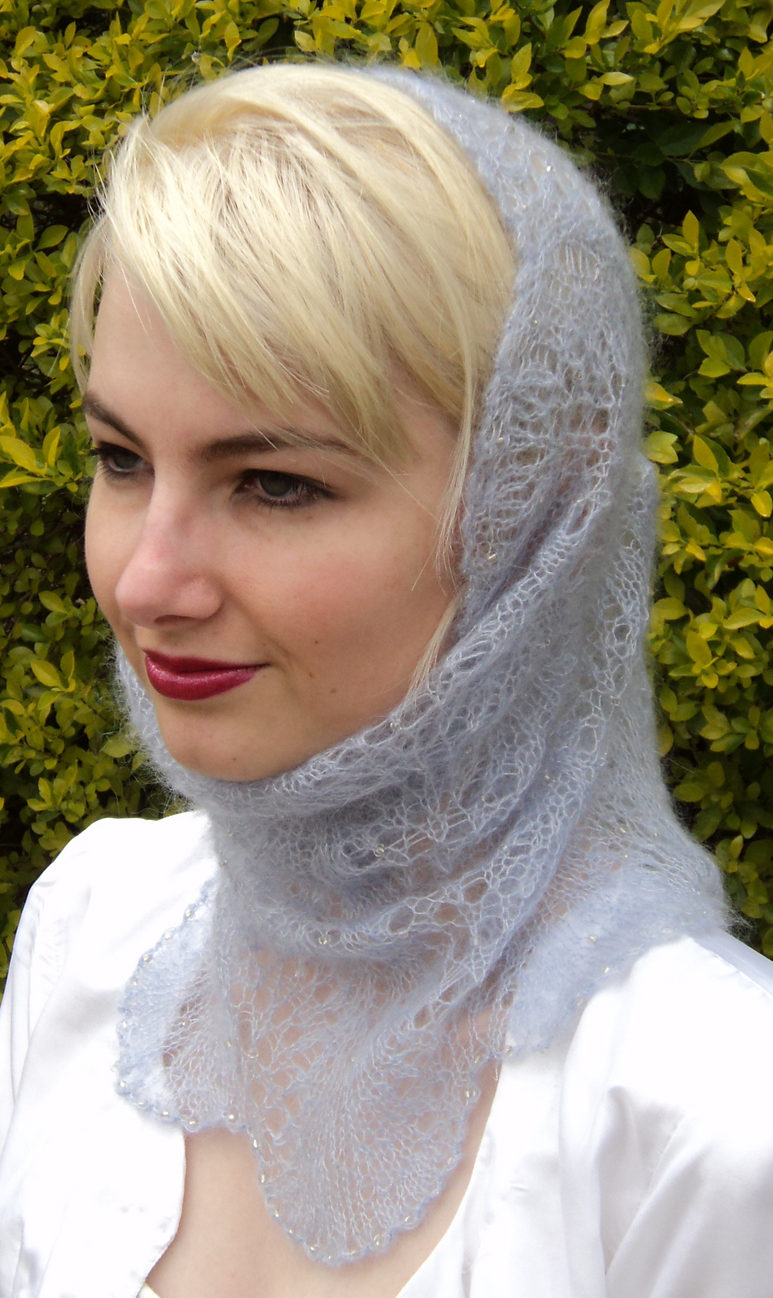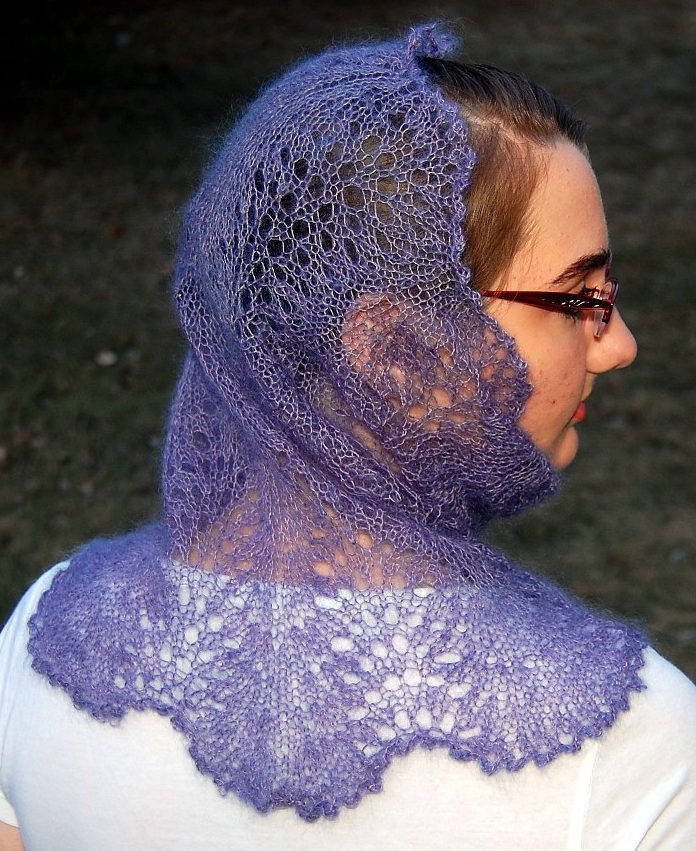 Ice Queen Cowl Hood
An exquisite lace cowl using a simple feather and fan pattern with shaping incorporated into the lace. Two options with on using garter stitch and one using stockinette. Instructions for optional beading. Designed by Rosemary (Romi) Hill. Pictured projects by LeStyleophile and debcelley.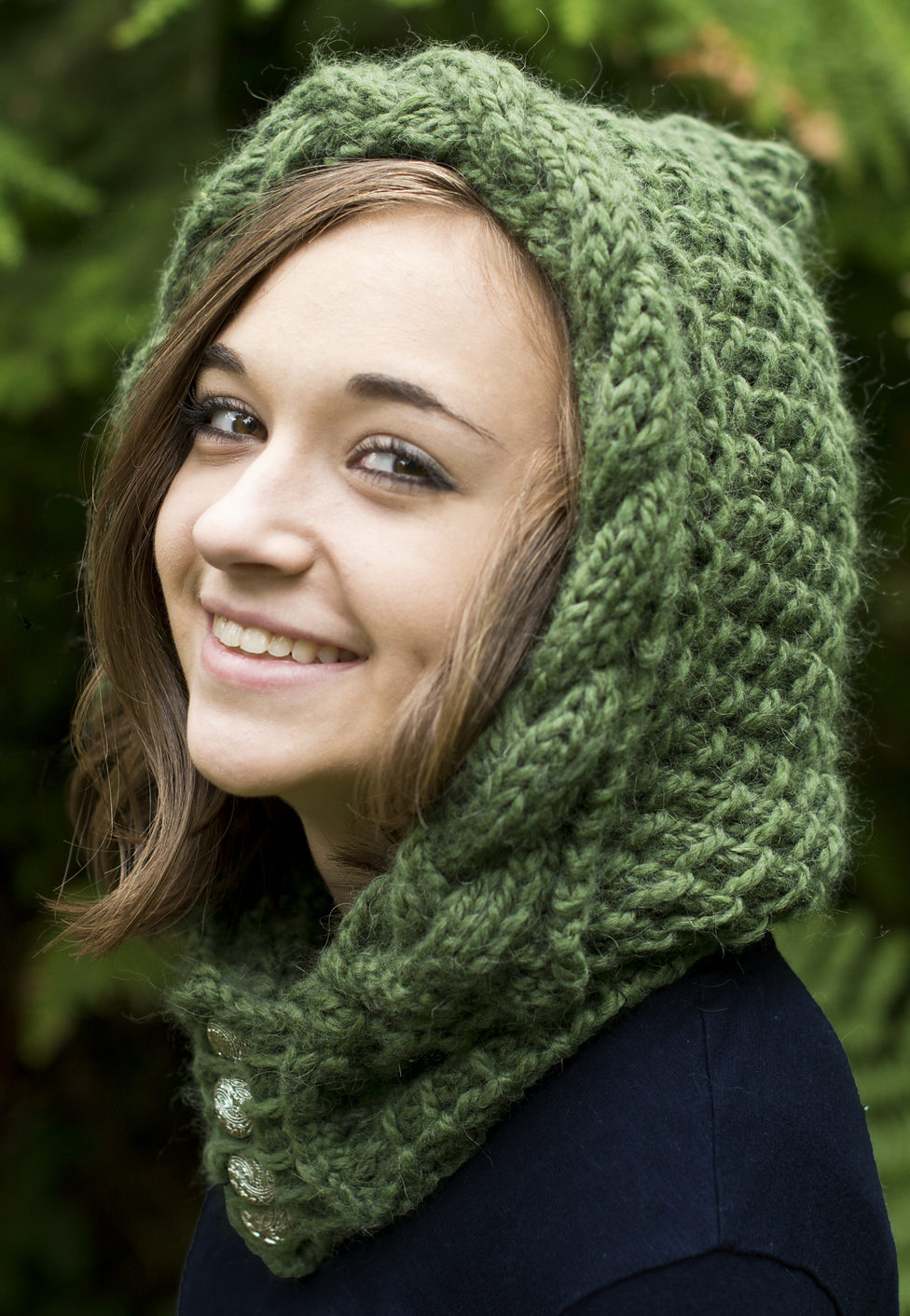 Knockma Hood
Textured hood with cable braid brim in two sizes. Quick knit in super bulky yarn. Designed for Cascade Yarns by Adina Logsdon who named it after an Irish fairy fortress.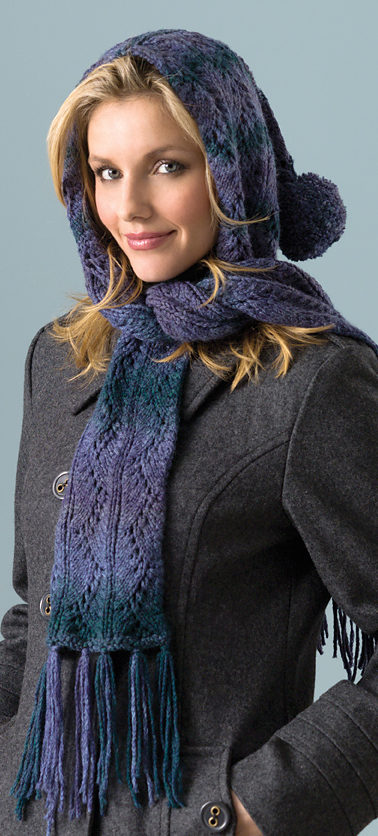 Hooded Lace Scarf
Jodi Lewanda's hooded scarf features a lace pattern looks great in multi-color yarn.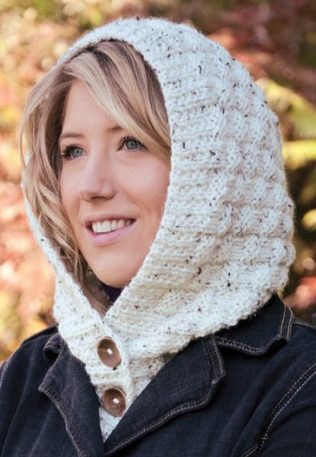 Hooded Tweed Cowl
Buttoned hood from Mary Maxim. Free with registration at Mary Maxim – just requires name and email address.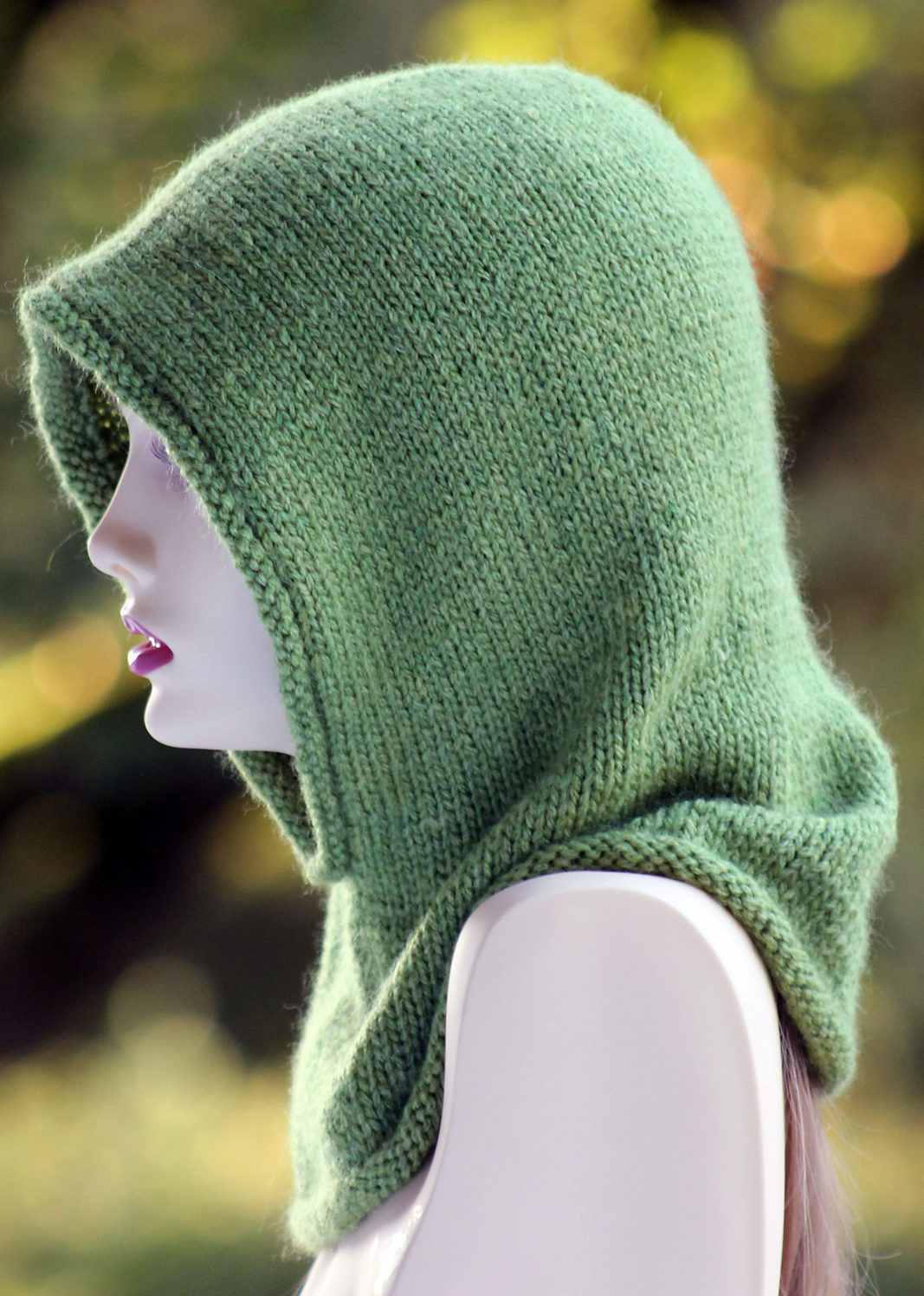 Friend of the Forest Hood
Gretchen Tracy's hood features a rounded crown and sizing that will fit kids through adults.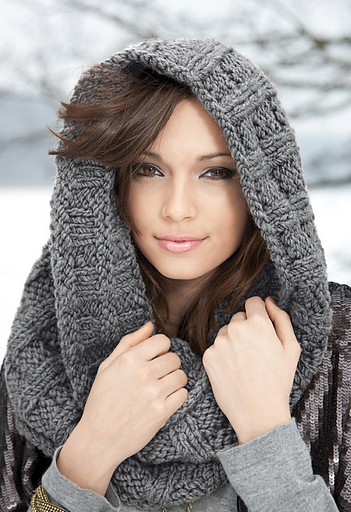 Lara's Cowl
Red Heart's large cowl easily converts into a hood and is a quick cozy knit in super bulky yarn.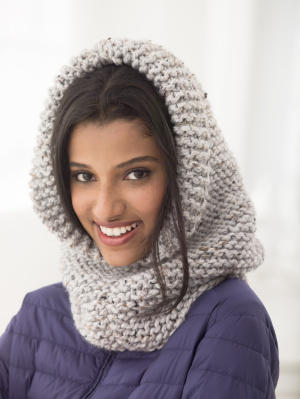 Margate Hood
Cozy hood is simple garter stitch rectangle cleverly folded and seamed.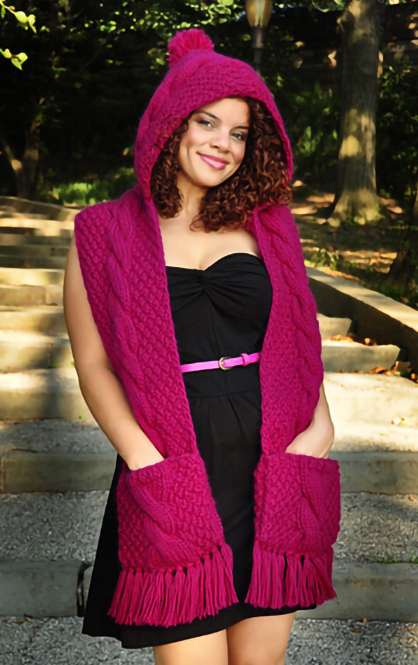 Trifecta Hooded Scarf With Pockets
Textured scarf with cables. Aran weight yarn. Designed by Lauren Riker of GirlyKnits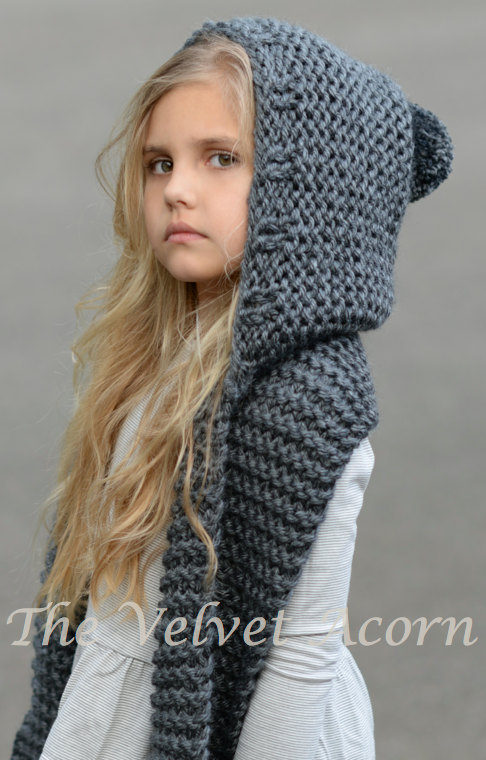 Adult and Child Sized Hooded Scarf
The Tuft Hooded Scarf is a quick knit in super bulky yarn. Sizes are for 12/18 months, Toddler, Child, Teen, Adult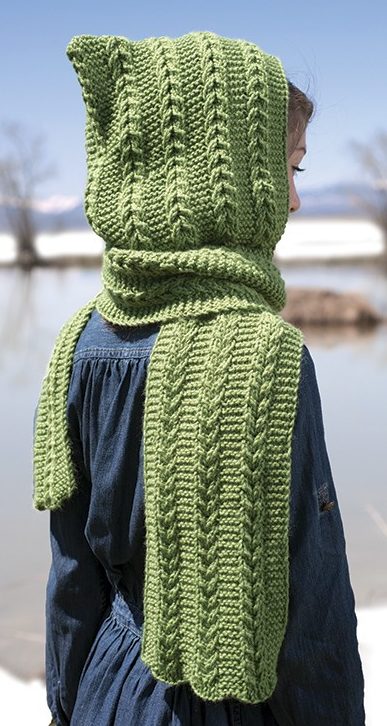 Mommy and Me Reversible Hoods
Love the texture of these hoods that are sized for tweens and teens up through adults.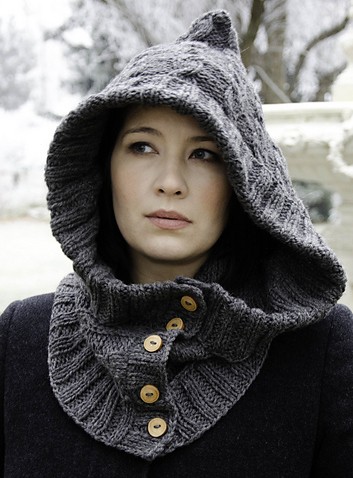 Through the Woods Hood
Kalurah Hudson designed this adult version of the hooded cowl.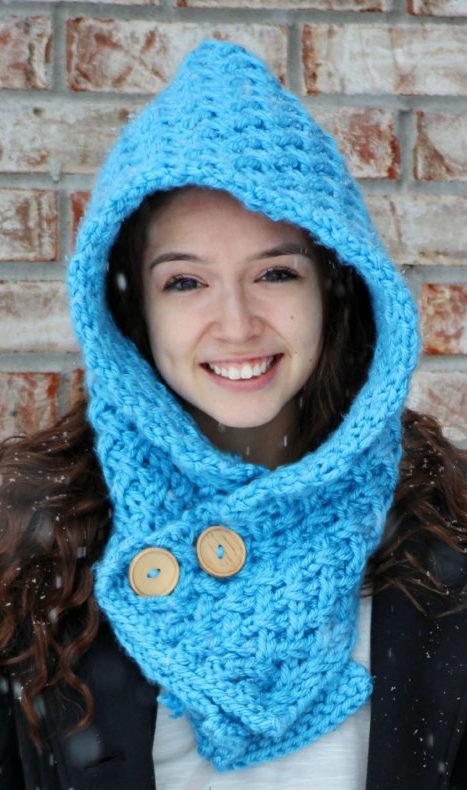 Textured Hooded Cowl
I love the way this hood fastens in front. In sizes Toddler, Child, Adult. Quick project that can easily be made in one night in super bulky yarn.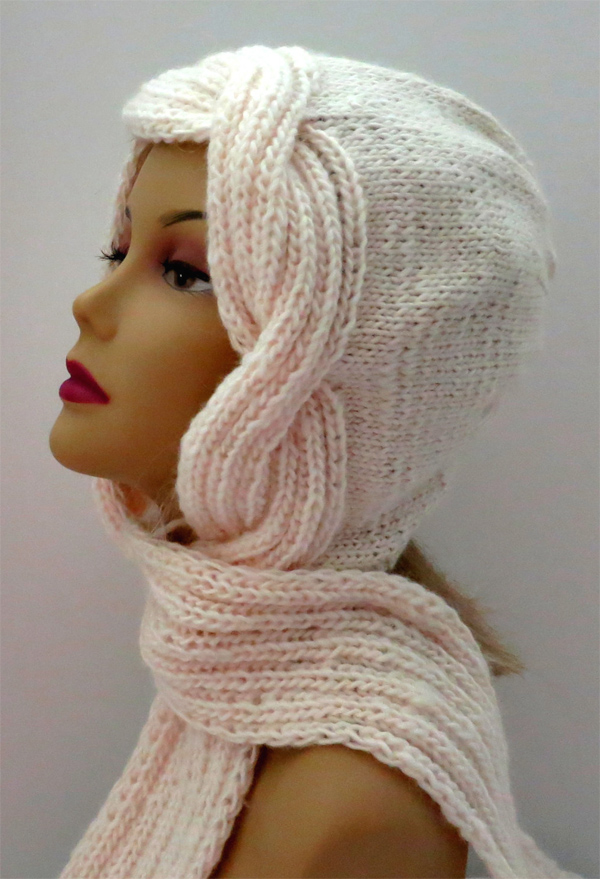 Snow Goddess
I love the way the cables frame the face in this hooded scarf.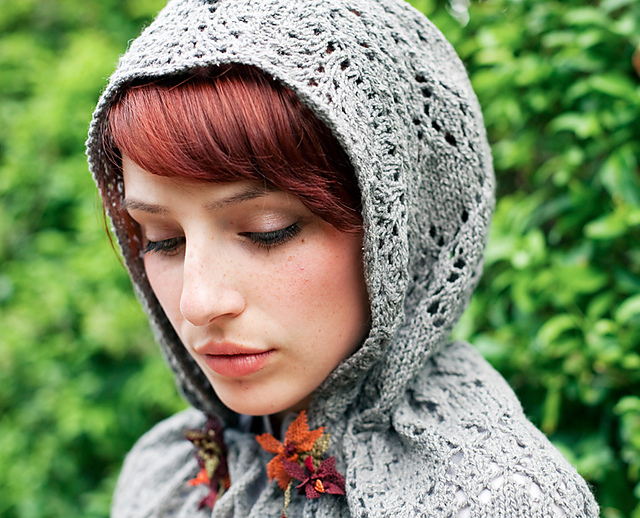 Northanger Abbey Hood
Catherine Salter Bayar was inspired by Jane Austen's works to design an elegant knitted lace wrap with a hood.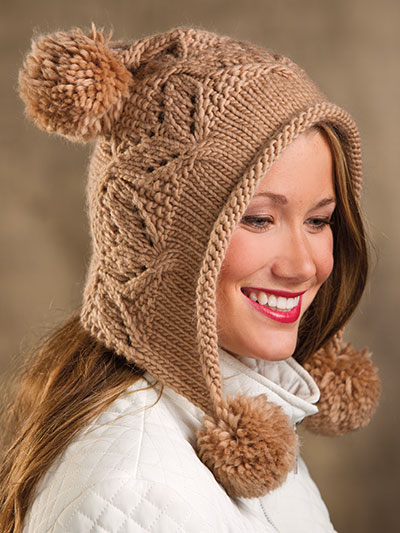 Mocha Hoodie Hat
This half-hat/half-hood whimsical creation is a quick-knit design adorned with playful pompoms.
Terry Matz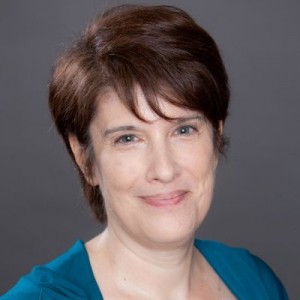 Terry is a knitting late-bloomer, learning to knit as an adult from Internet tutorials, because she wanted a craft that was useful, fun, and portable. Knitting hats for cancer patients inspired her to design her own patterns—available for free at her blog, intheloopknitting.com. Terry met her husband Ken at a science fiction convention and moved to the Kansas City area to be with him more than 30 years ago. Terry supports her yarn stash by creating websites and other digital media. Terry firmly believes in Knitting in Public—it's a great conversation starter!