Lord of the Rings Inspired Knitting Patterns
To get the patterns, scroll down to the individual pattern and click on the link.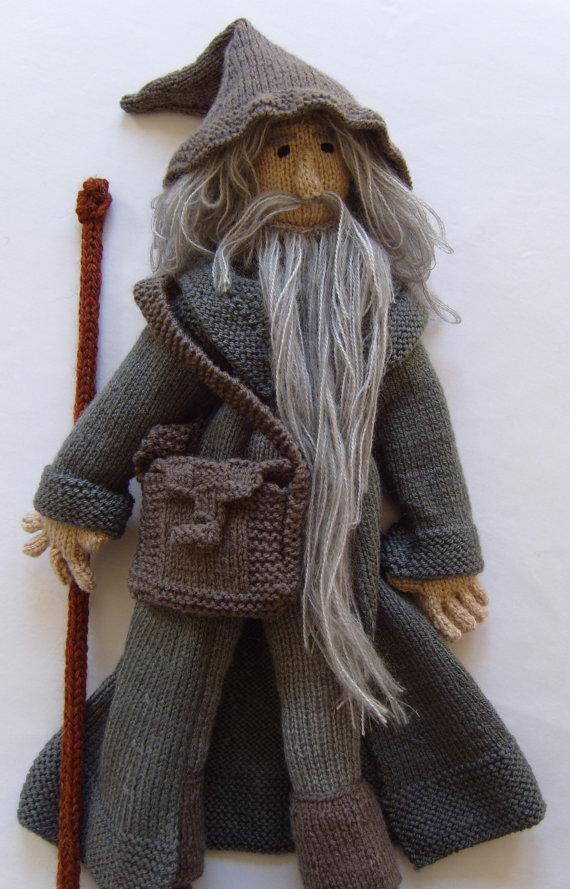 Gandalf the Grey with Backpack and Staff
Woolythoughts designed this pattern to make the wizard, his separate long robe, a satchel with a knitted button closure and a tall staff. Approx 19.5ins(49.5cms) from the top of his head (not including hat) to the soles of his feet and approx 15ins from left middle finger tip to right middle finger tip.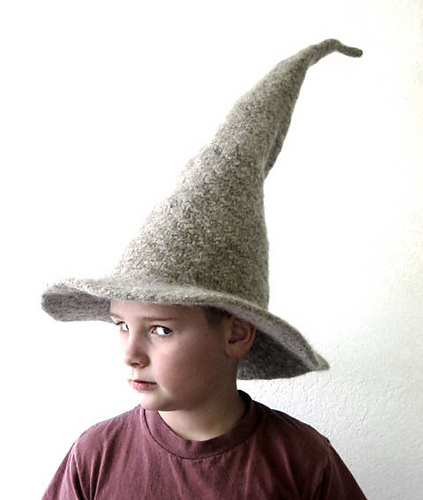 Felted Gandalf Wizard Hat
Oregon Trail Yarns designed this hat with a spiral detail. Be sure to use 100% wool yarn that can be felted.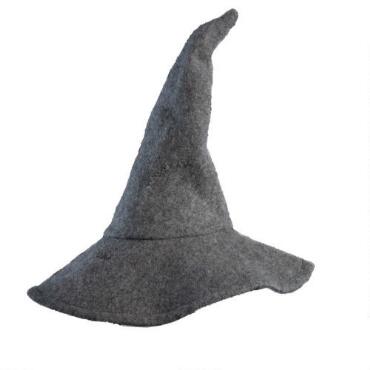 There and Back Story Scarf
Designed by Frivolite Handicrafts, based on Bilbo's adventures.
Evenstar Shawl
This design by Susan Pandorf is a full sized round shawl inspired by Arwen's Evenstar from Lord of the Rings.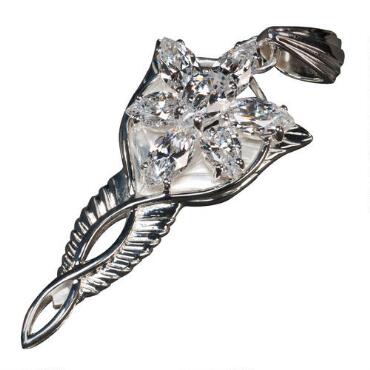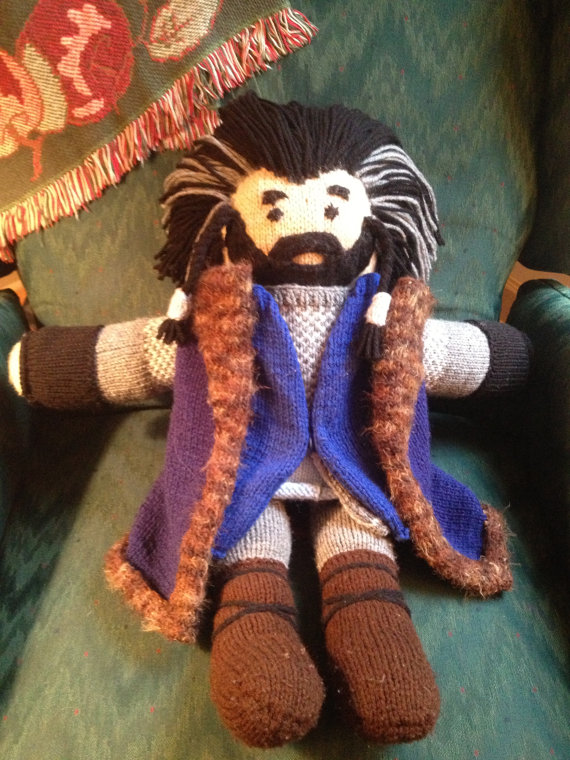 Thorin Oakenshield
This King Under the Mountain is about 2 feet tall and most of his clothes are removable.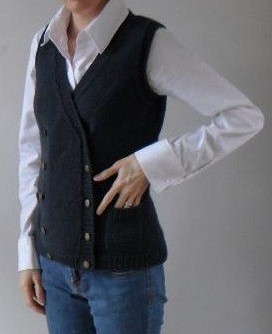 Pocketses Vest
This vest is inspired by a Hobbit's waistcoat, with a double breast to display plenty of nice brass buttons, as well as two small pockets, just large enough for concealing a magical ring. Sizes finished bust measurements of 29.5 (33, 37.5, 41, 45.5, 49)".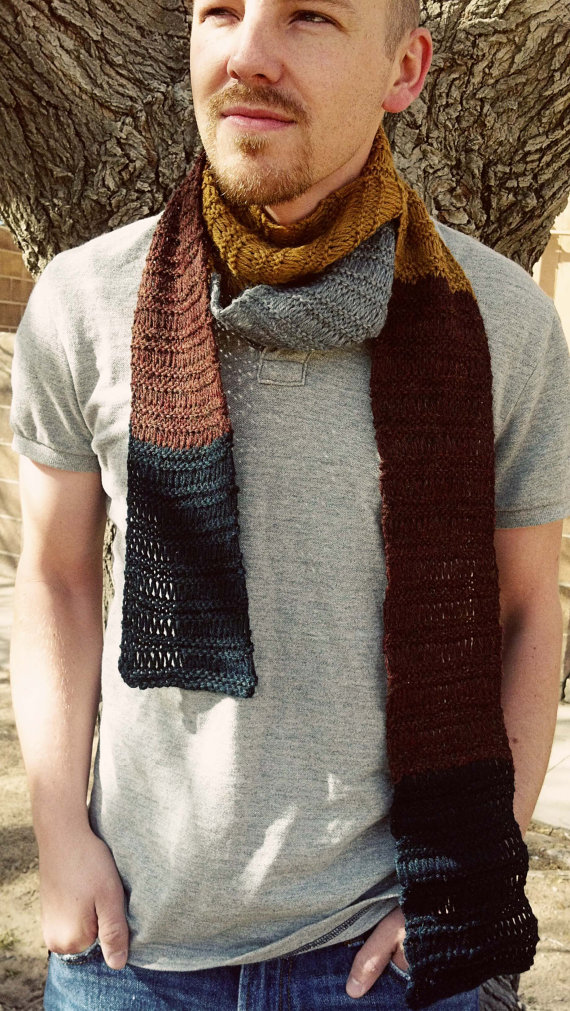 Dwarven Scarf
Inspired by Bofur's scarf.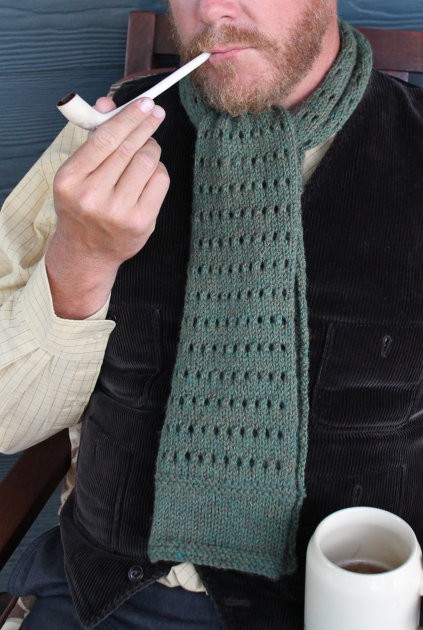 Shire Scarf
Inspired by the character Pippin.
[widget id="black-studio-tinymce-11″]