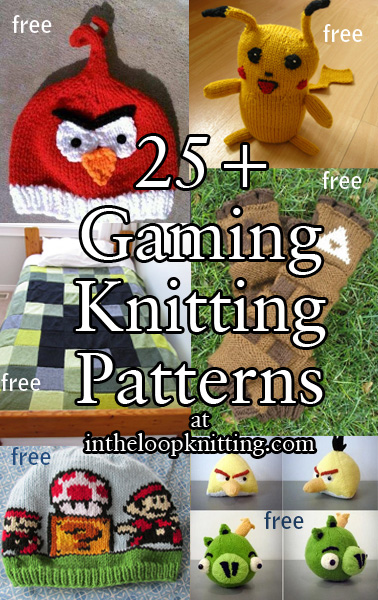 Knitting patterns from favorite video games like Angry Birds, Super Mario Bros., Legend of Zelda, Pokemon, Tetris, Minecraft, Pac Man and more! Most patterns are free.
To get the knitting patterns, scroll down the page to the individual pattern you want and click on the link to that pattern.
These patterns are not my designs but links to other designers who have generously shared their patterns. If you have questions about how to knit a specific pattern, please contact the designer directly.
All links on this site are for informational purposes, but please note that some links are to affiliate sellers that pay me a small commission on purchases.
Free Patterns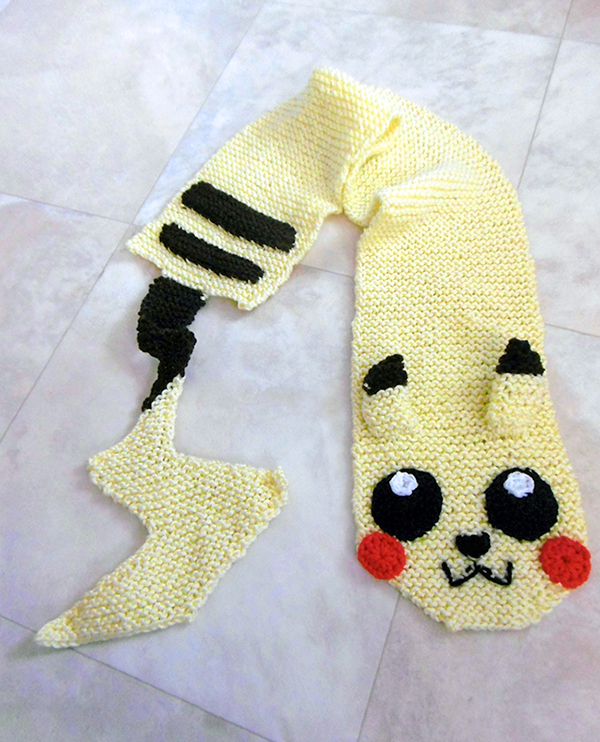 Pikachu Scarf
Pokemon inspired scarf knit in garter stitch and easy according to the designer. Eyes, cheeks and nose are crocheted, but you could use felt instead. The mouth was embroidered. The scarf is 6" x 36" long, before the tail. Designed by Marilyn Prince. Worsted weight yarn.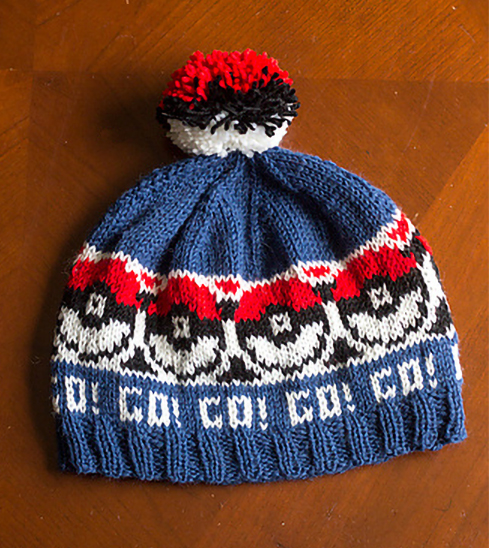 Pokemon Beanie
This PokéHat features pokeballs in stranded colorwork and 5 options for the lettering Go!, CAUTION: Makes Frequent Stops, Team Mystic, Team Instinct, Team Valor. And you can knit it without the lettering. Designed by Mrs Luedeke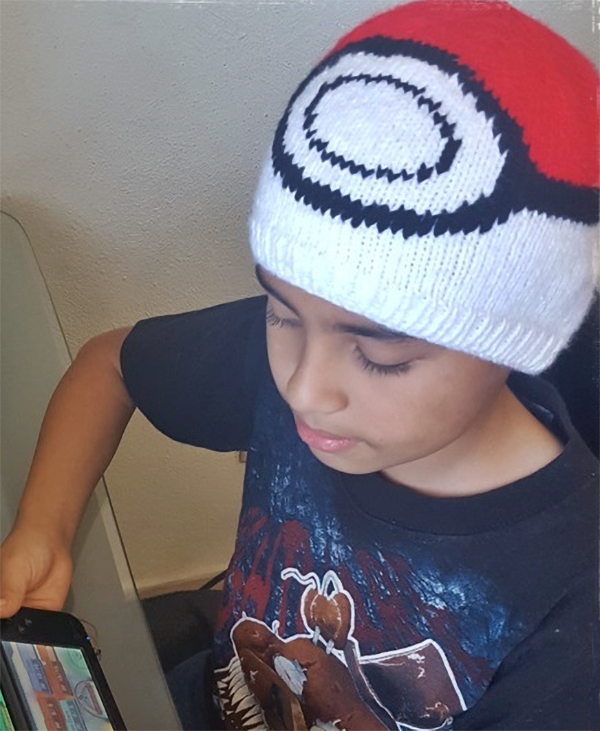 Pokeball Beanie
Pokemon inspired hat that can be knit with colorwork or duplicate stitch. Sizes age 5 – adult. Designed by Janet Carrillo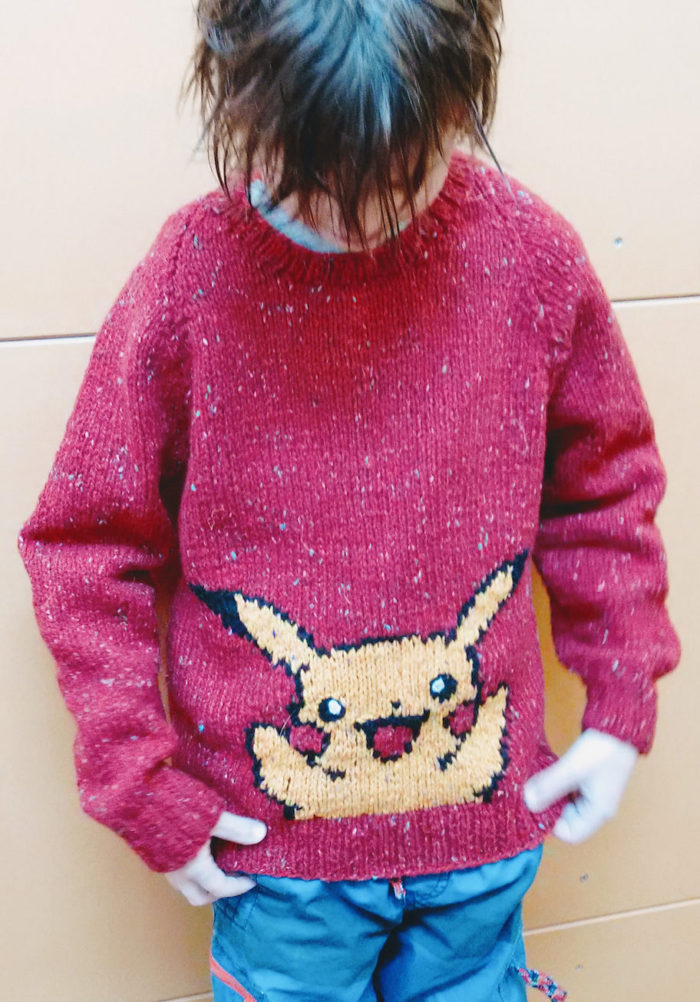 Pikachu Pullover
Child sweater with Pikachu intarsia design. Child sizes: 8 year, 10 year, 12 year. Designed by Jenna La Due

Pac Man Sweater
Icelandic style pullover featuring Pac Man motifs designed by Doctor Popular.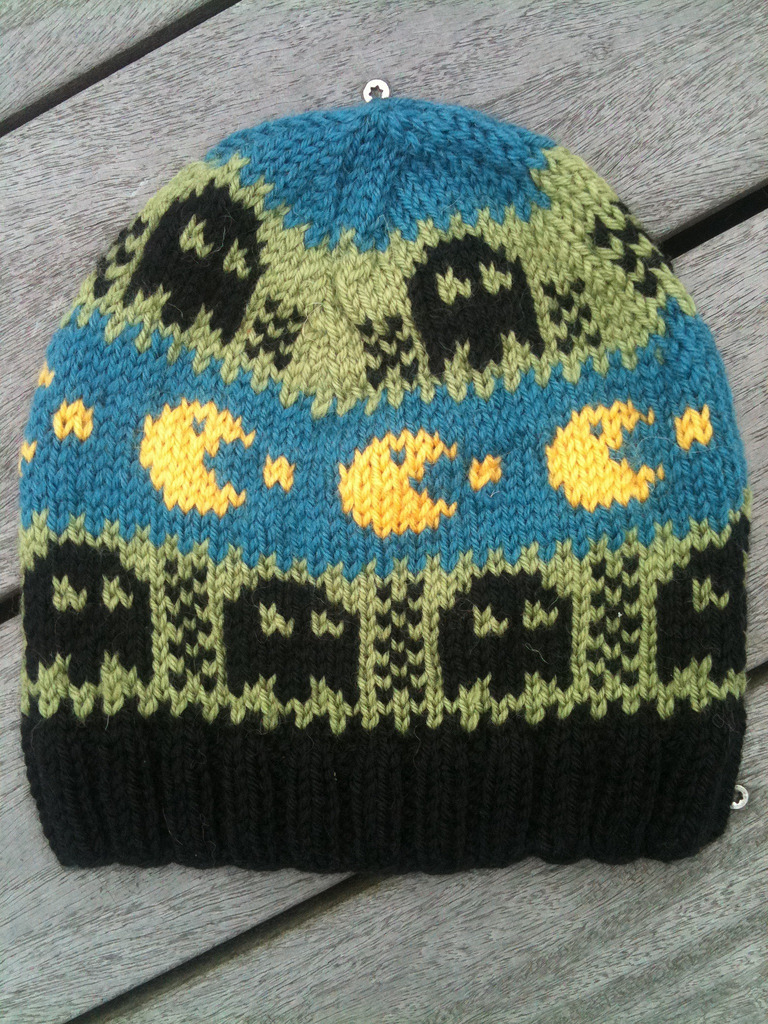 Pac Man Hat
Maja V. Rød designed this colorwork beanie in Norwegian and English with charts. Pictured project by flittigmille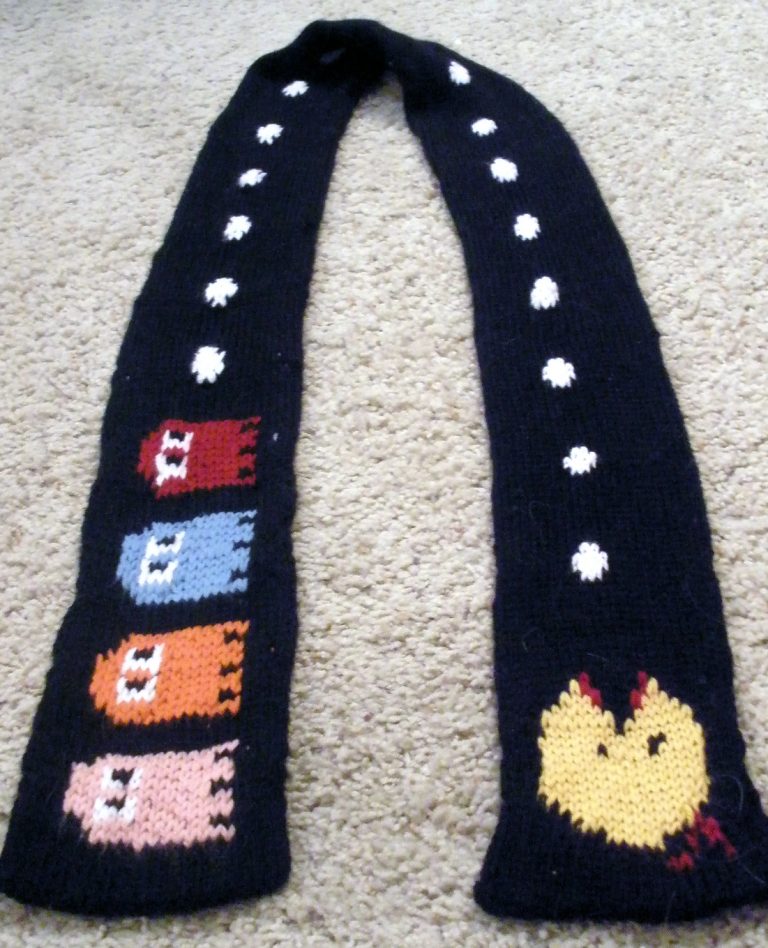 Pac Man Scarf
Jenn Skinner designed this scarf to be knit in the round with fair isle but other techniques can be used. Options include fruit and power pills. Pictured project by oopchuck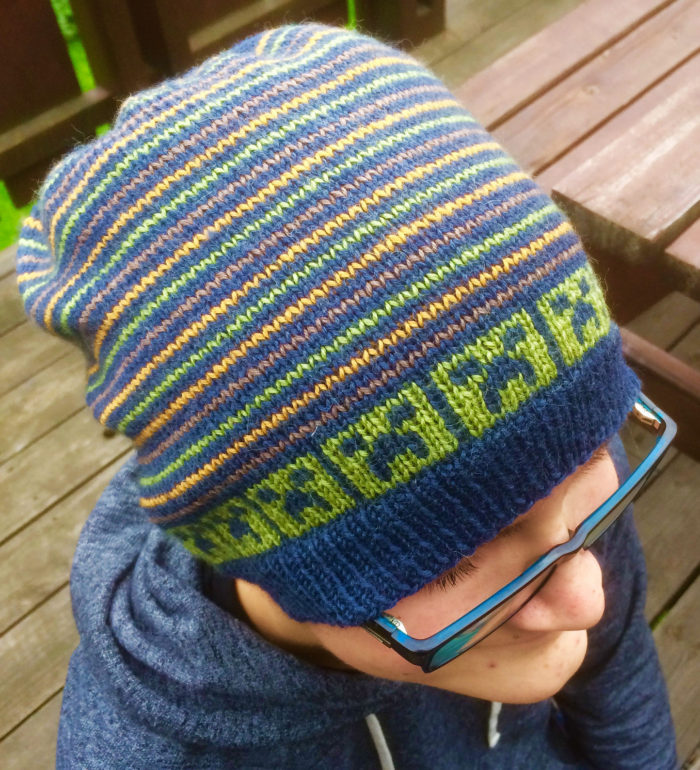 Minecraft Creeper Hat
Striped slouchy beanie with creeper motifs designed by Hilde Saele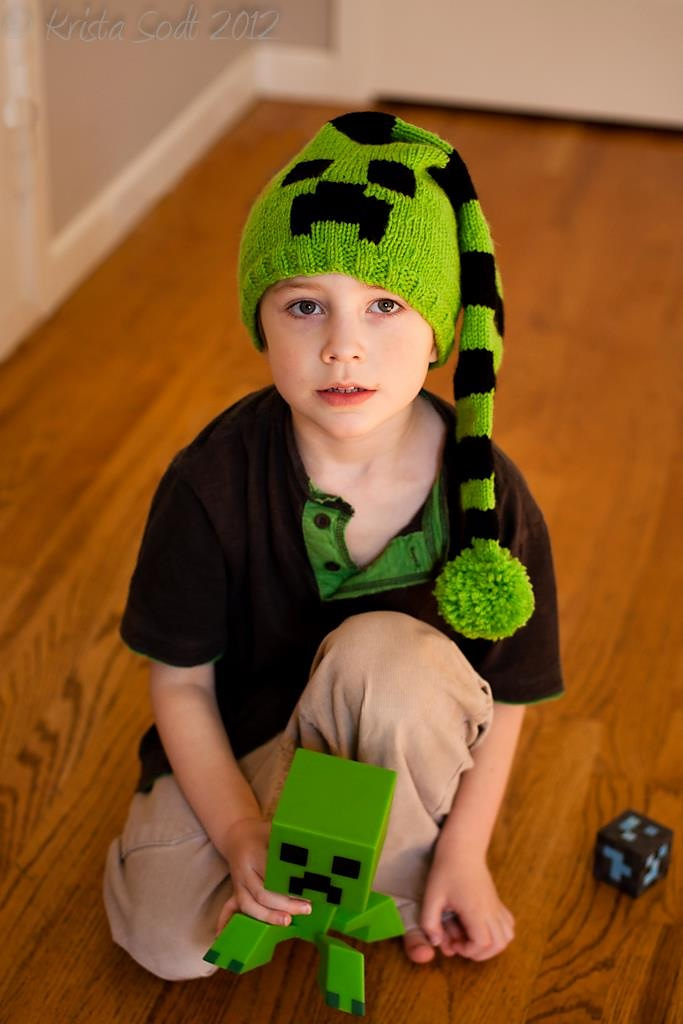 Minecraft Creeper Hat
This Cute Creeper stocking cap was designed by Krista Sodt.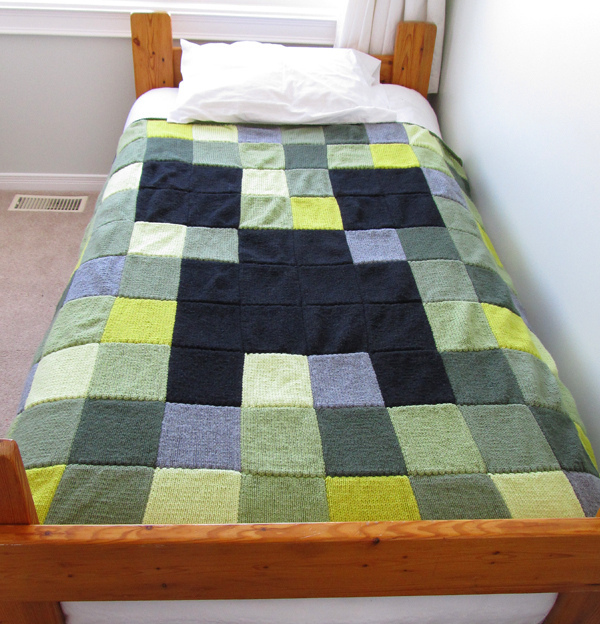 Minecraft Creeper Blanket
Katherine Youngs designed this easy blanket of 100 squares of 7 shades of yarn.

Angry Birds Mittens
Mittens inspired by the various bird characters from Angry Birds. Designed by Elaine Fitzpatrick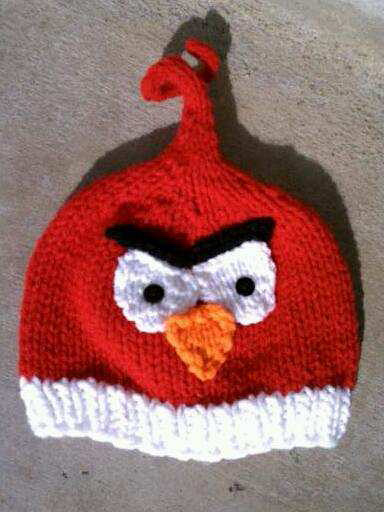 Angry Bird Hat
Heidi Yates designed this pixie hat for game lovers in sizes from newborn to adult.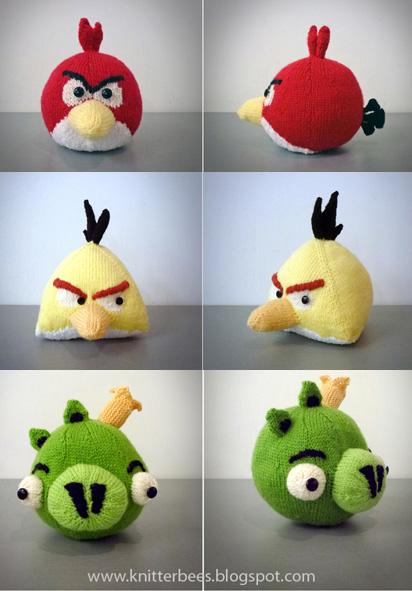 Angry Birds Plush Toys
Knitterbees created these softie versions of Red Bird, Yellow Bird, and Green Pig.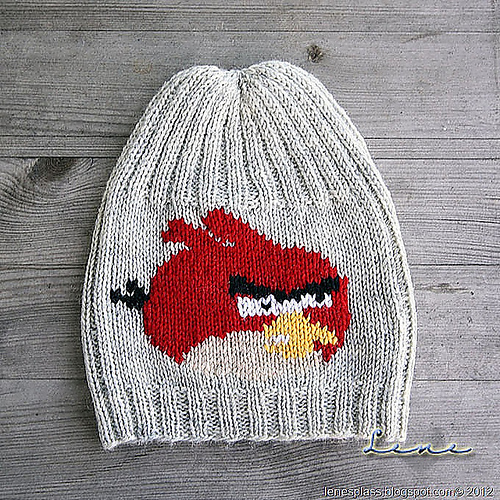 Angry Bird Hat
Lene Brattland designed this hat sized for 3-5 years and 6-9 years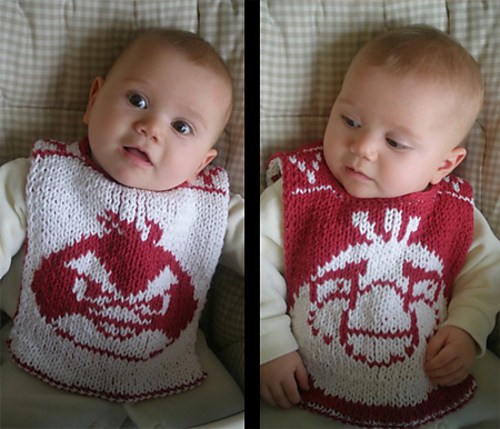 Down With Pigs Baby Bib
Kathleen Sperling designed this double knit reversible design for young Angry Birds game fans.
More Free Patterns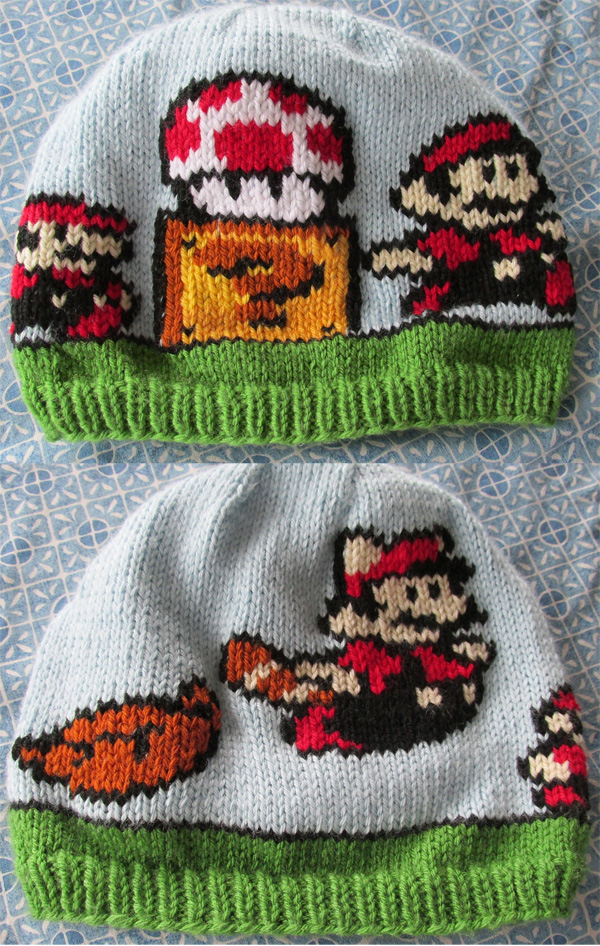 Mario Transformation Hat
Colleen Sandridge designed this colorwork beanie of Mario's adventures. Note: Most of the Ravelry knitters mentioned how they needed to modify the size of the hat. Pictured project by Heaz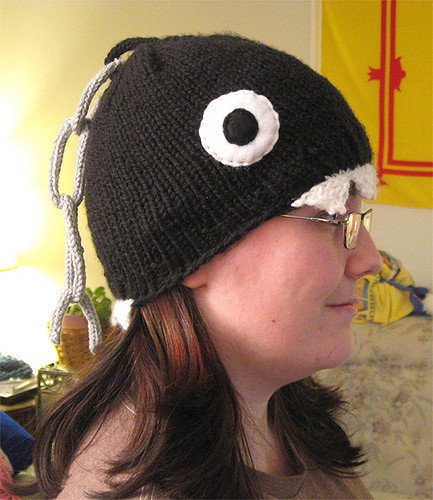 Chain Chomp Hat
Allison MacAllister designed this hat inspired by the enemy of the Mario Bros.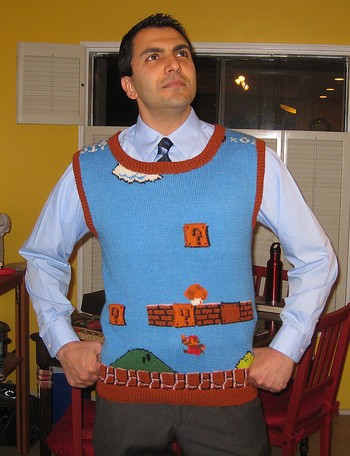 Super Mario Sweater
Joanna Rankin Happy Seamstress designed this Super Mario themed vest.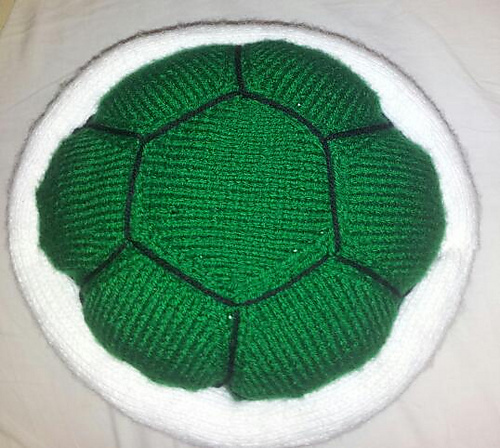 Mario Kart Koopa Troopa Turtle Shell
Lahelaknits pattern comes with photos for assembly.

Space Invaders Set
Hot Water Bottle Cover, Phone Cozy and Fingerless Mitts with Space Invaders characters in stranded colorwork. Designed by Lynne Rowe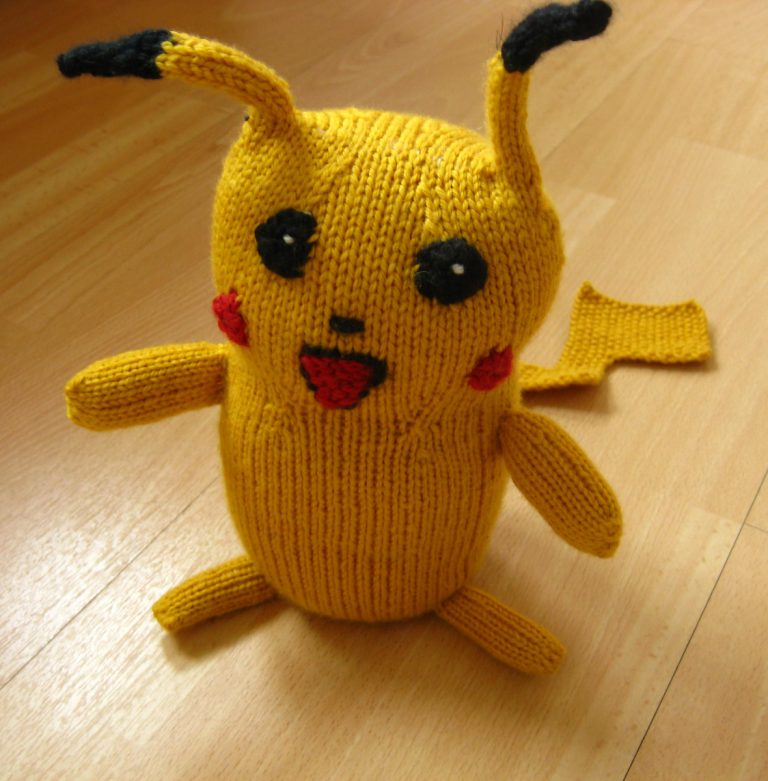 Pikachu
Stefanie Goodwin-Ritter's toy softie stands 9 inches tall. The pictured project is by NellieJeanKitty and I recommend checking out her notes.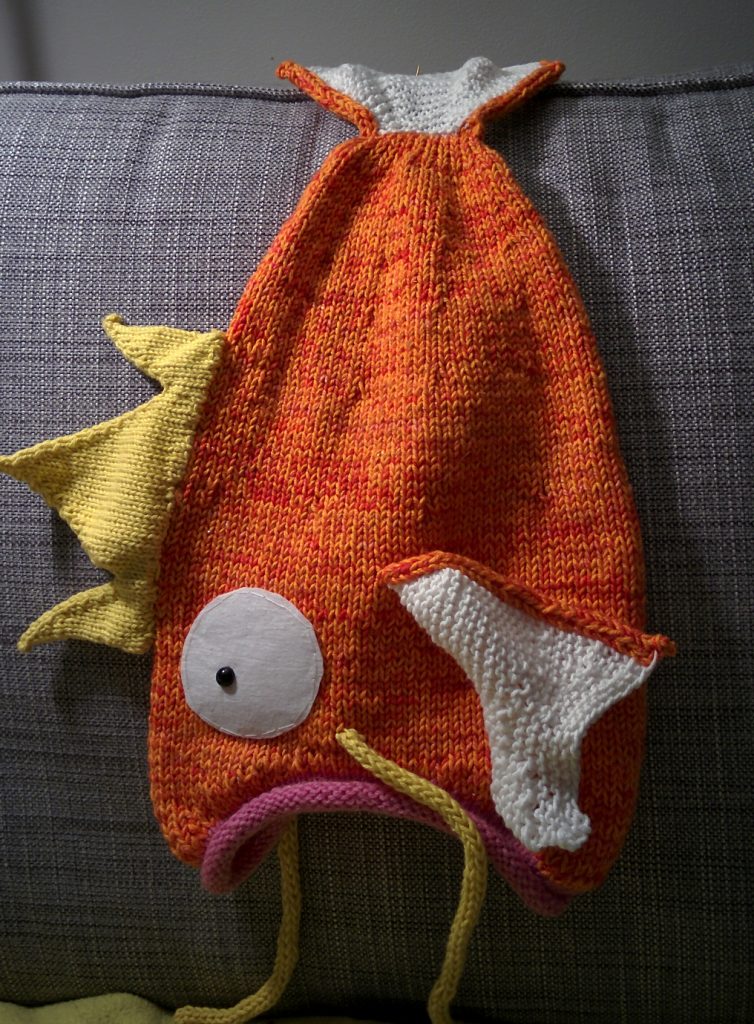 Magikarp Go Hat
This Pokemon Go character was adapted into a hat by yarn-vs-zombies using Thelma Egberts Fish Hat pattern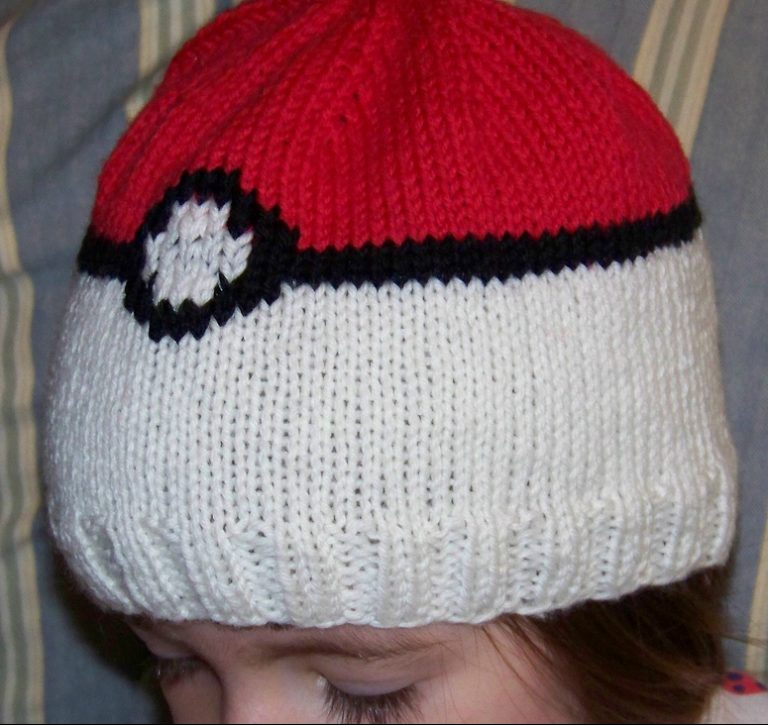 Pokeball Hat
Sasha Stavsky's easy hat is knit in the round and embellished with duplicate stitch.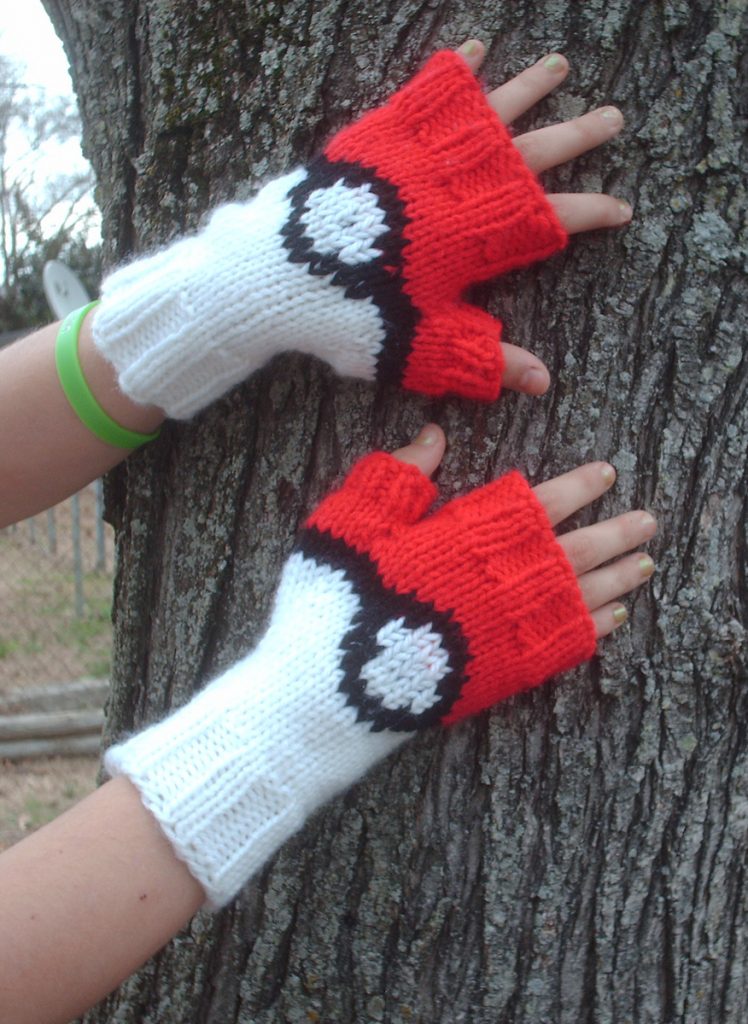 Pokeball Mitts
Donna Milner's easy fingerless mitts are perfect for Pokemon Go play.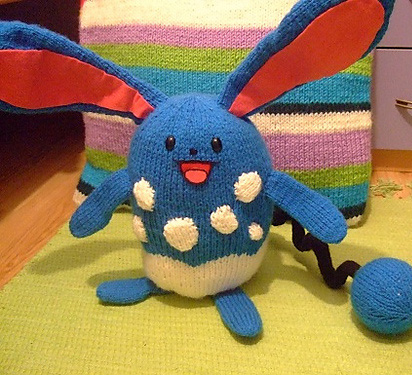 Pokemon – Azumarill
Netta's Knits pattern for pokemon No184, aqua rabbit pokemon is almost "life-size" at 18 inches tall.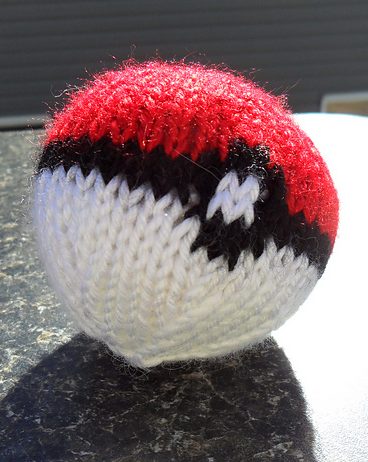 Pokeball
Mary Del Rio's designed pokeball color chart for a simple ball pattern that she links to. Pictured project by suwakia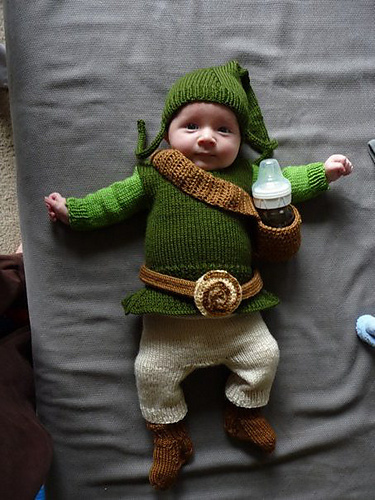 Baby Link
Happy Seamstress designed this Legend of Zelda outfit for babies about 3 months old.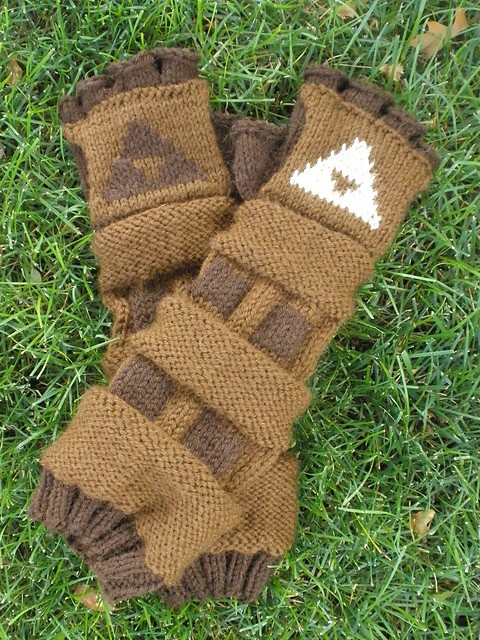 Link's Gauntlets
Emily Hastings designed these mitts inspired by Legend of Zelda games. They're based on the gauntlets that Link wears in OoT and in Super Smash Bros. Melee.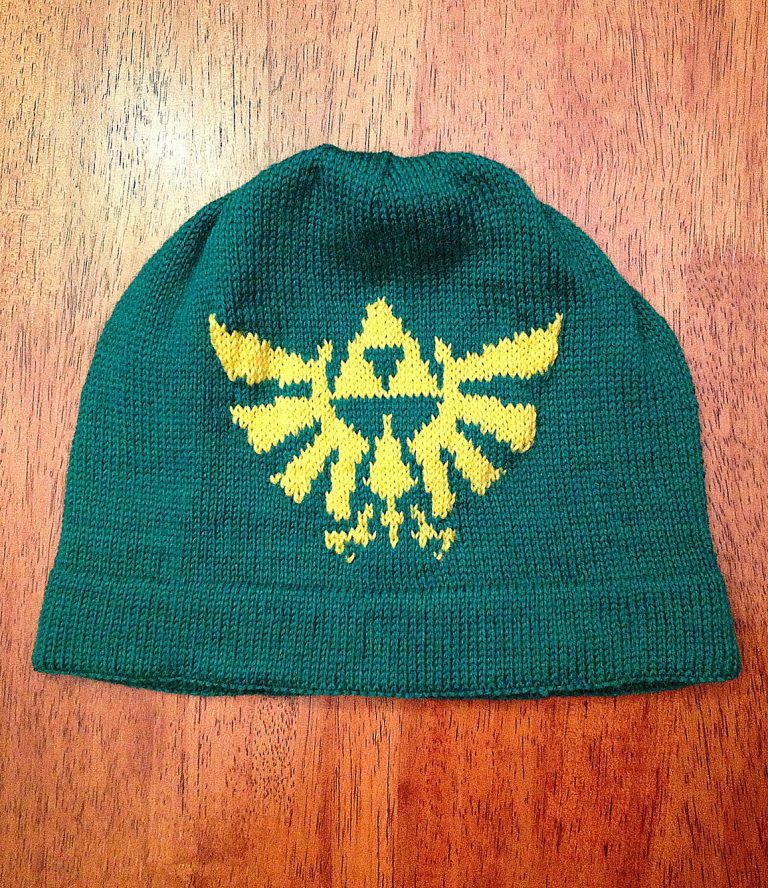 Zelda Triforce Skullcap
Nancy Bauer designed this beanie with intarsia. Pictured project by ivnvi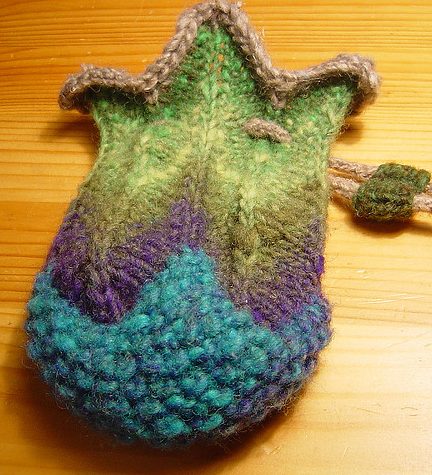 Deep Sea Flower Dice Bag
Nina Nyland designed this as dice bag but it's pretty enough for any use. Available in English, French, Spanish, and Portuguese.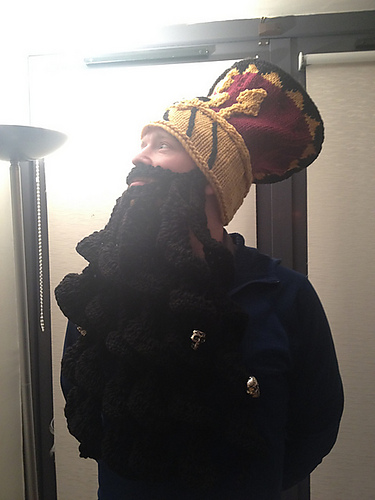 Warhammer Chaos Dwarf Hat
Rose Anne designed this intricate hat and beard inspired by the Warhammer Fantasy world. The hat fits an average adult head of between 21-24".
Patterns for Purchase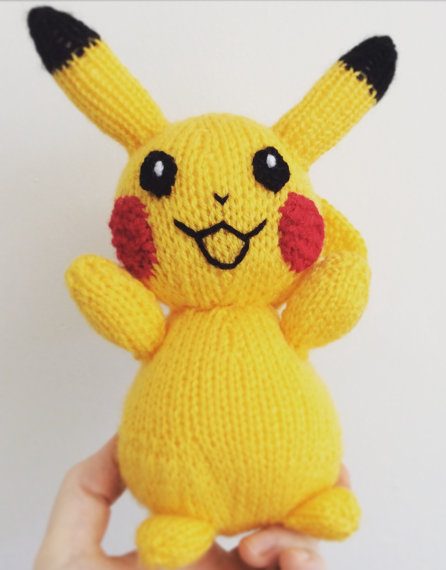 Pikachu
This Pikachu toy measures roughly 22cm tall and has movable arms.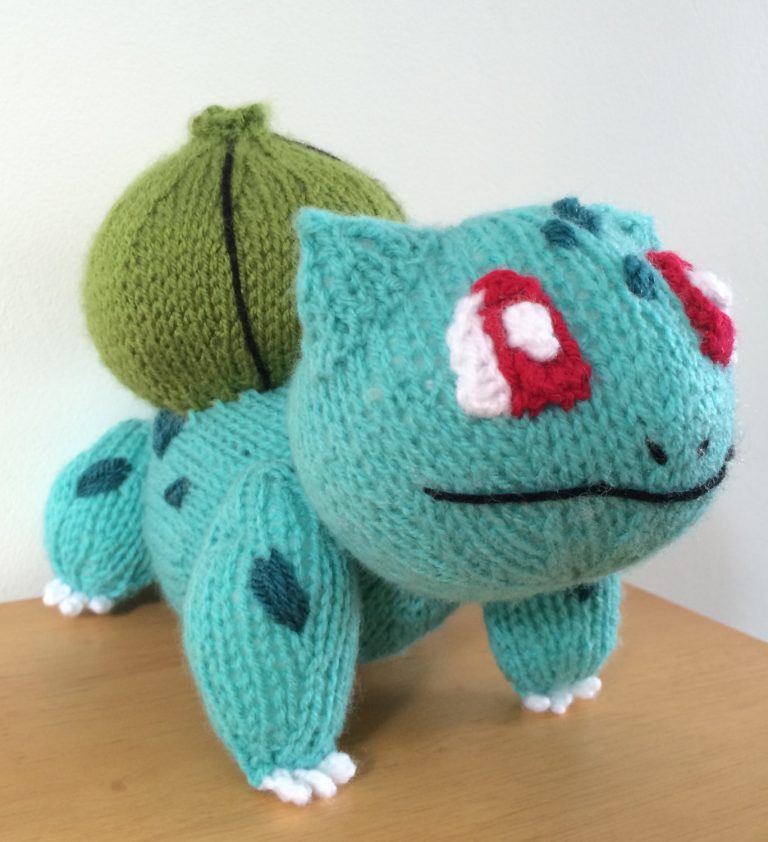 Bulbasaur
Bulbasaur pokemon measures roughly 18cm tall, making him the perfect size for cuddling and a perfect gift.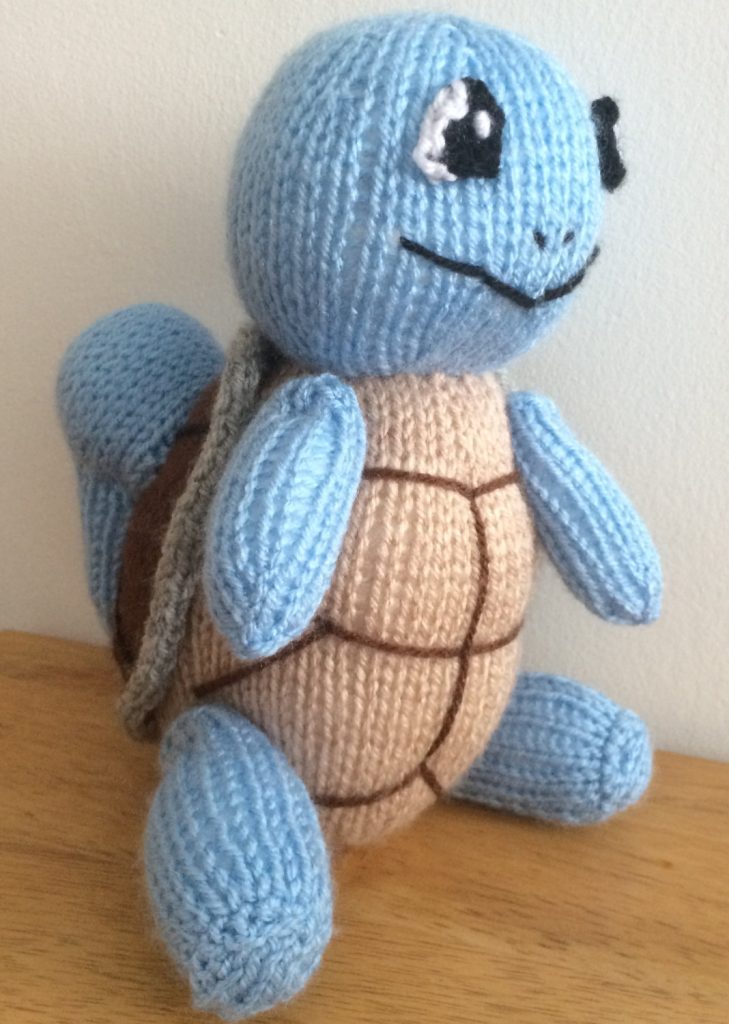 Squirtle
This Pokemon toy softie measures roughly 22cm tall and has movable arms and legs.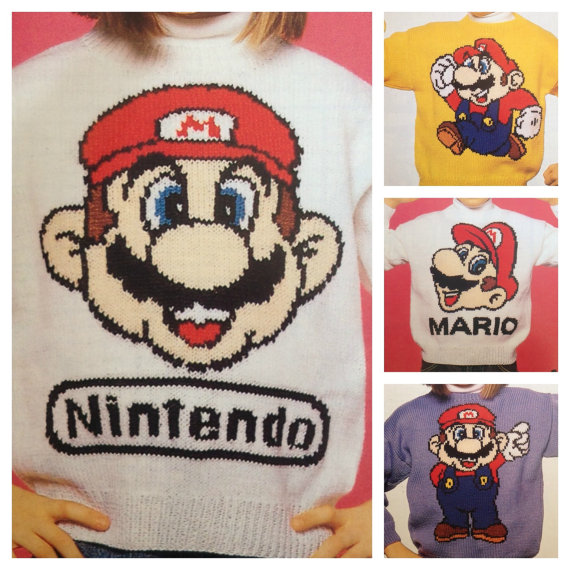 Super Mario Sweaters
Four Super Mario intarsia sweater designs for 24 to 44 inch chest.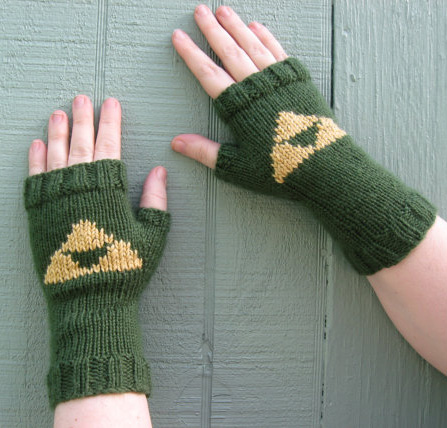 Zelda Tri-Force Fingerless Mitts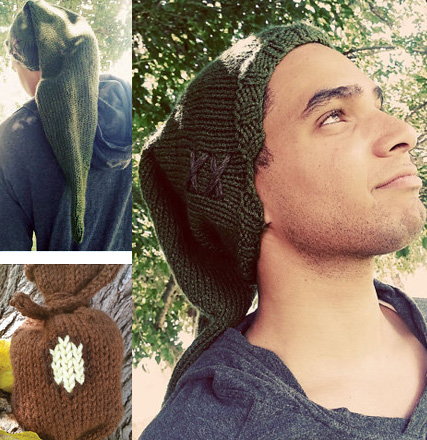 Link's Hat and Rupee Bag
Designed by critknits for Legend of Zelda fans.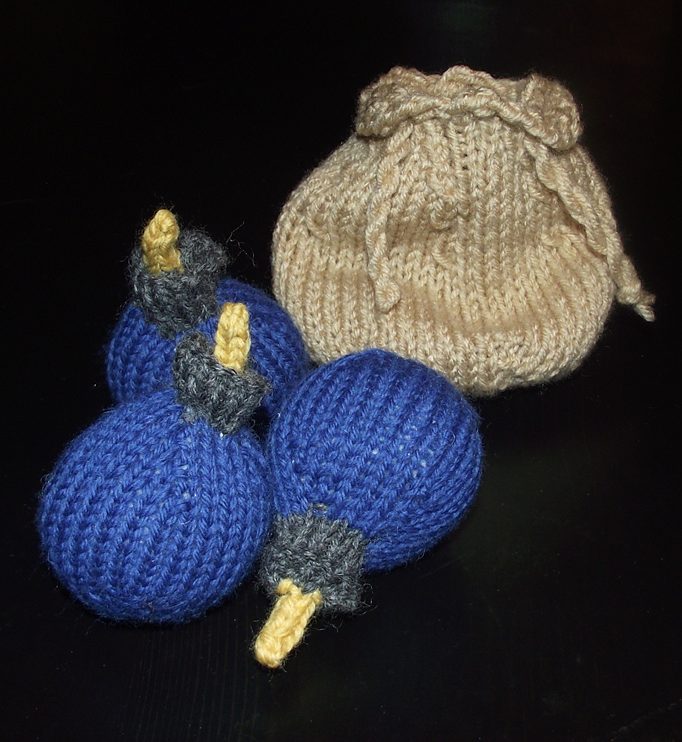 Legend of Zelda Bomb Bag
Pattern includes instructions for both the bombs and the bag.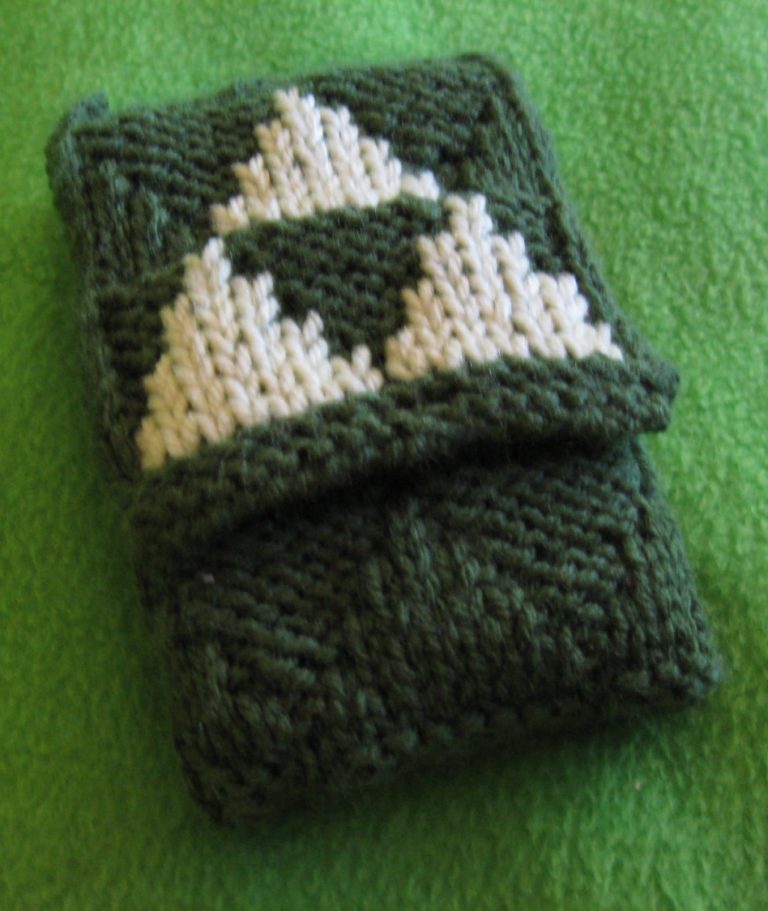 Legend of Zelda Tri-Force Case
This pattern includes written instructions for a knitted DS case with the Tri-Force logo on the front. This case will fit the Nintendo DS, DSi, DSlite, or 3DS. But it looks like it is customizable to other sizes for phones, etc.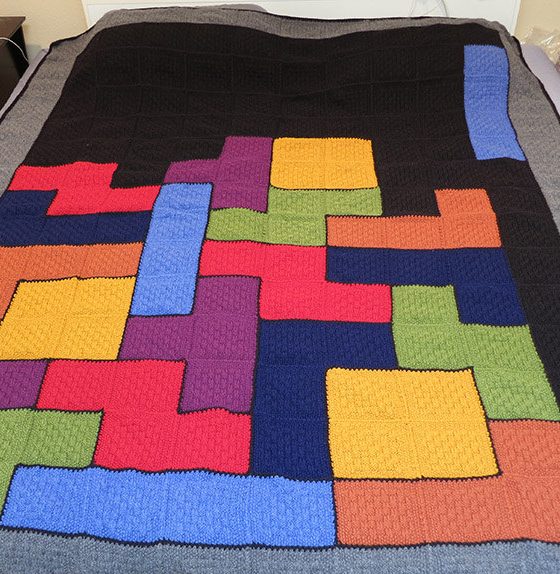 Tetris Afghan
This is a great beginner blanket. The only knit stitches involved are knit and purl. The squares are joined together using crochet with full illustrated instructions for how to do so.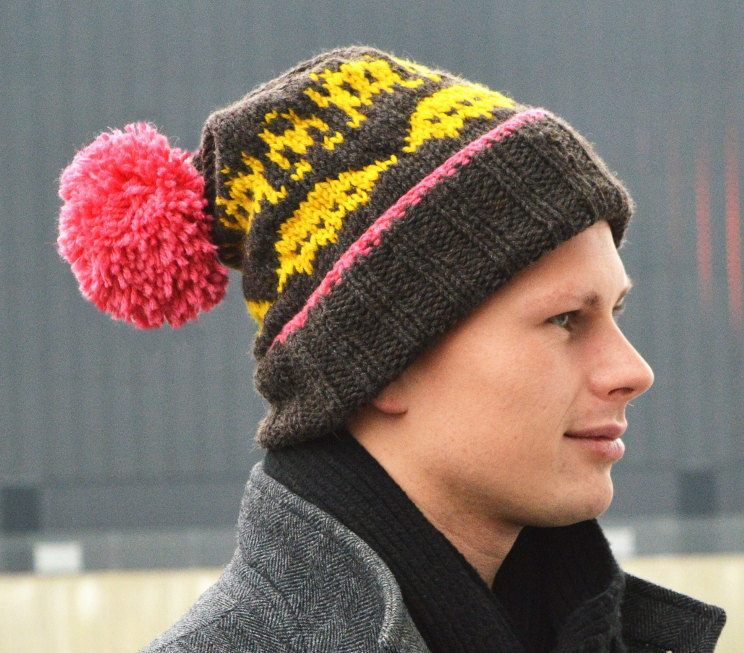 Space Invaders Hat
LaVischDesigns designed this Old School Gaming Hat with characters from the arcade game