<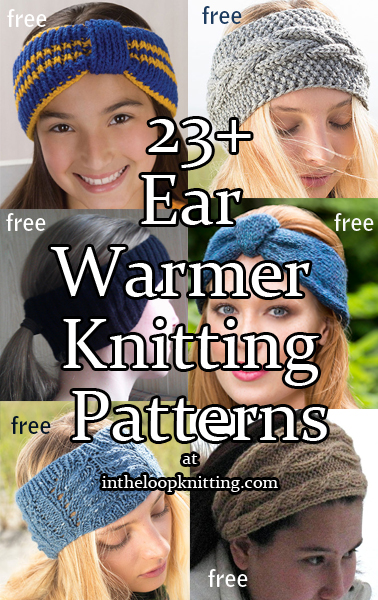 These ear warmer headband knitting patterns offer coverage and coziness to keep out the chill while keeping your style.
To get the knitting patterns, scroll down the page to the individual pattern you want and click on the link to that pattern.
These patterns are not my designs but links to other designers who have generously shared their patterns. If you have questions about how to knit a specific pattern, please contact the designer directly.
All links on this site are for informational purposes, but please note that some links are to affiliate sellers that pay me a small commission on purchases.
Free Patterns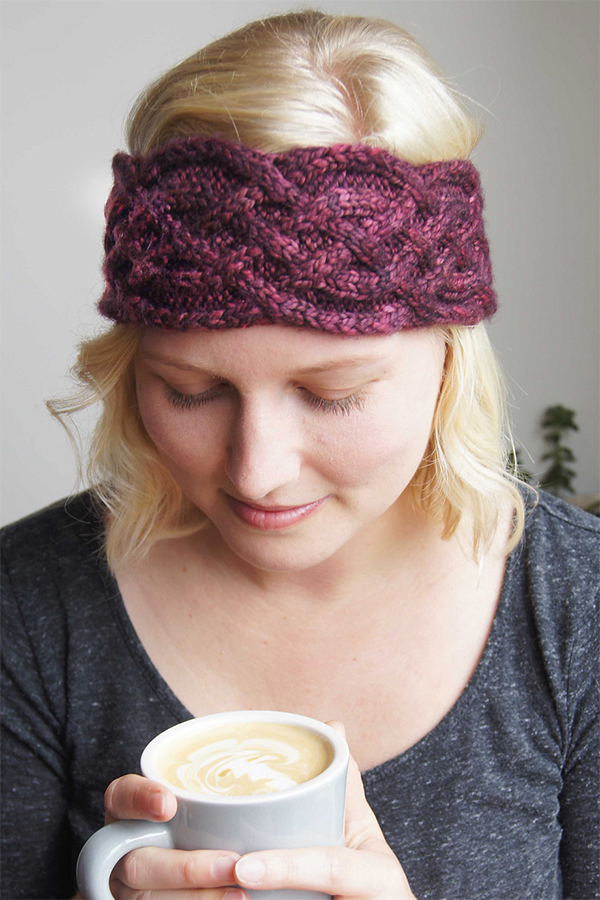 Celtic Headband
Cable earwarmer knit flat. Written and charted cable instructions are included. Bulky weight yarn. Designed by Juliana Lustenader.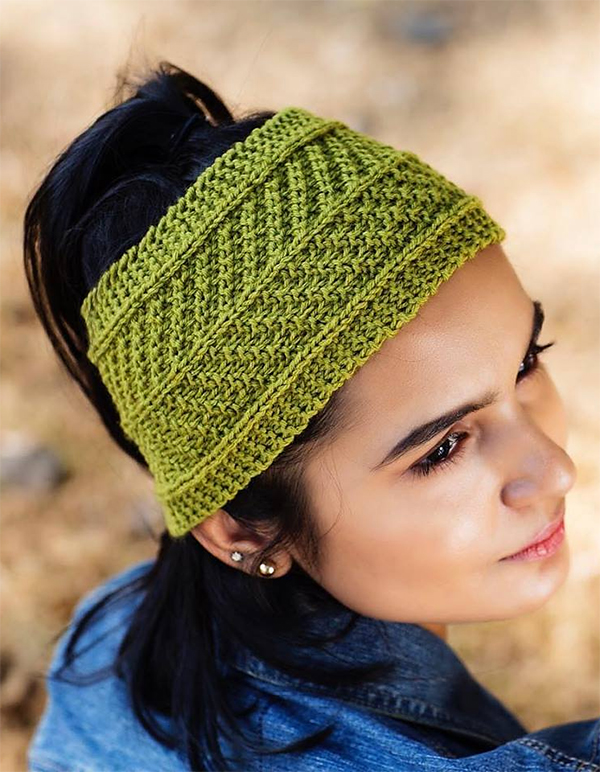 Fern Headband
Wide headband with stitch stitch pattern inspired the leaves of the fern. DK weight yarn. Designed by Suma Iyer.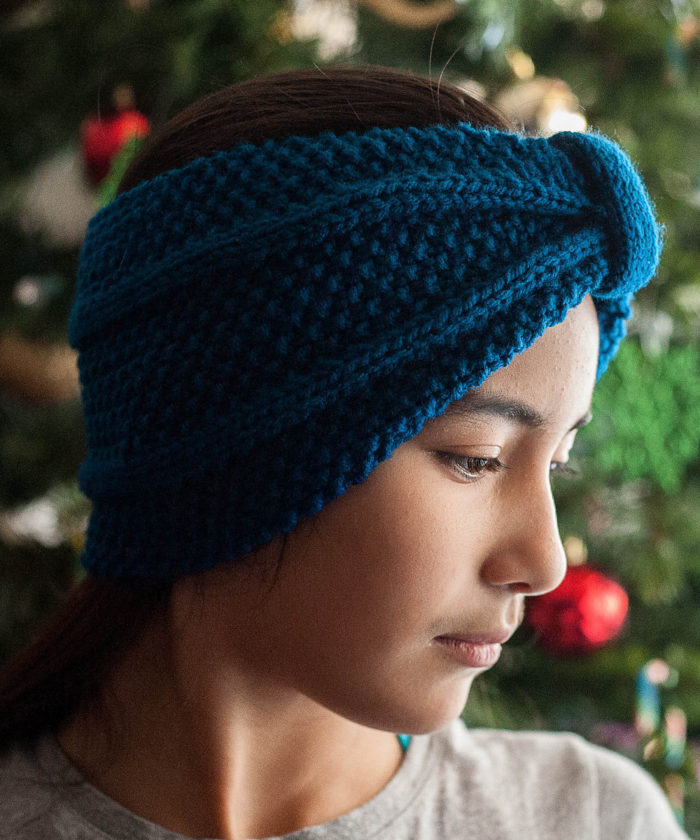 Winter Blues Earwarmer
This headband is knit flat and gathered turban style with a band. Worsted weight yarn. Designed by Mary Del Rio. Rated easy by Ravelrers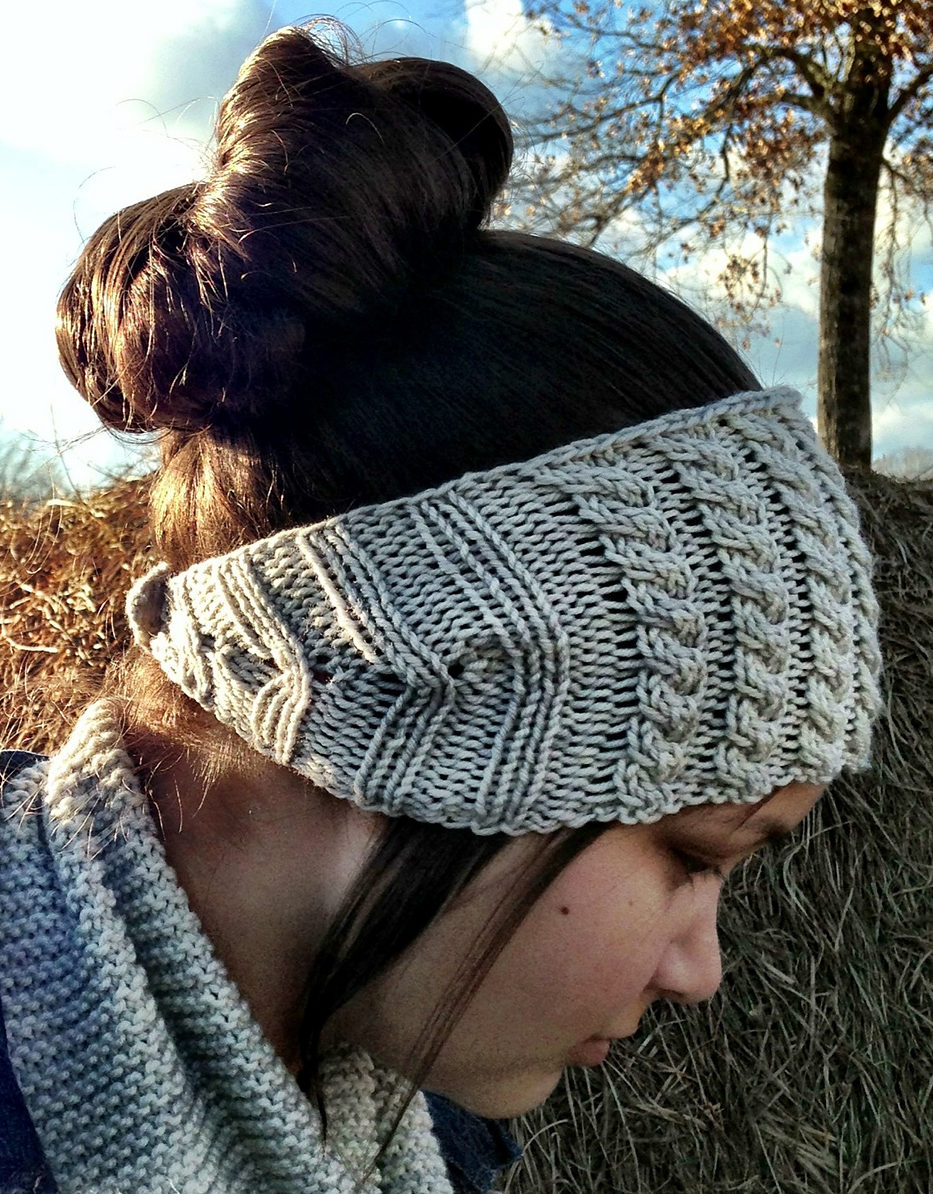 Cablerimetry Headband
This earwarmer features a cable panel across the top and ribbed sides shaped using short rows. Designed by by Meg White. Pictured project by sew42mom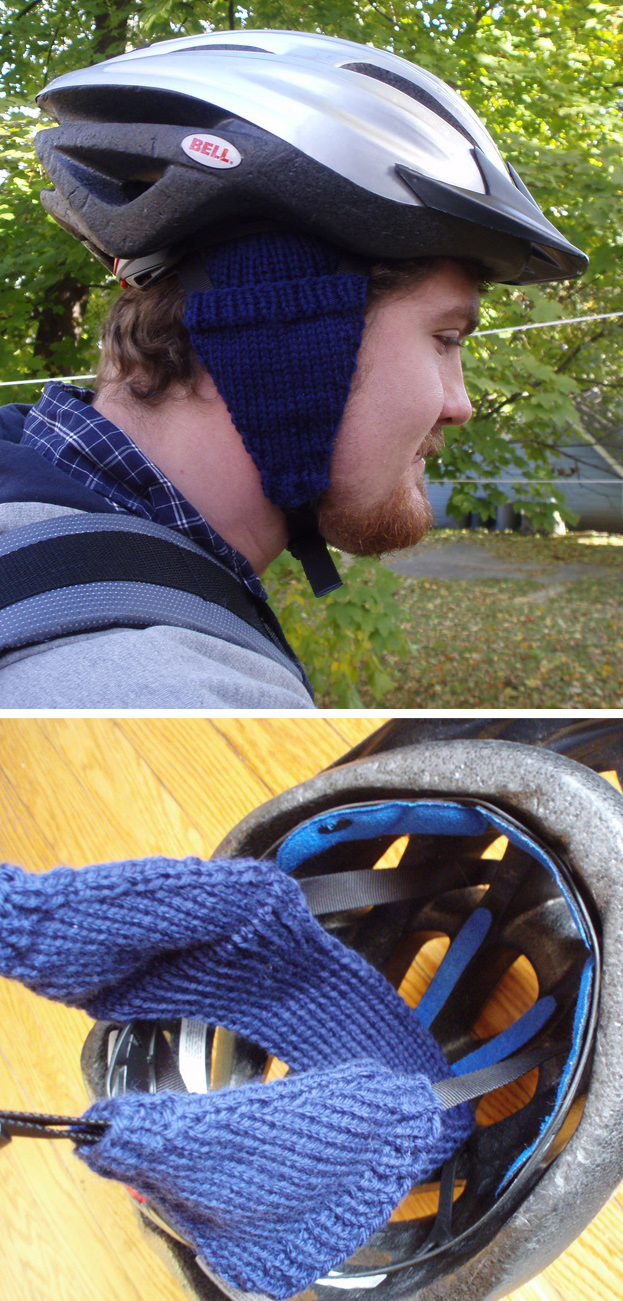 Bike Helmet Ear Muffs
Easy knitting pattern to create ear warmers that slip over the straps of a bike helmet and stay in place to protect your ears in cooler weather. Designed by Kristin Briney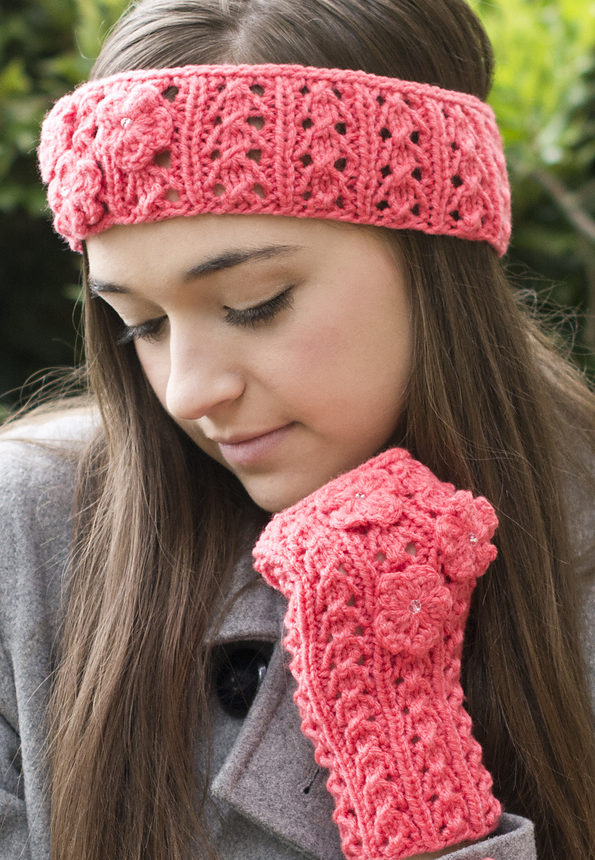 Fun Floral Headband and Mitts
Matching lace headband and fingerless mitts with optional flower. Designed by Susie Bonell for Cascade Yarns.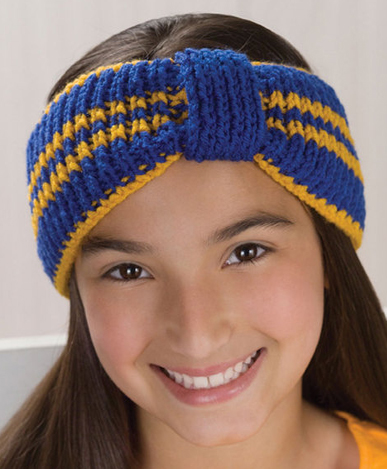 Sporty Headband
Grace Alexander's easy earwarmer is knit in ribbing to adjust to your head size and is easily customizable to your favorite team colors.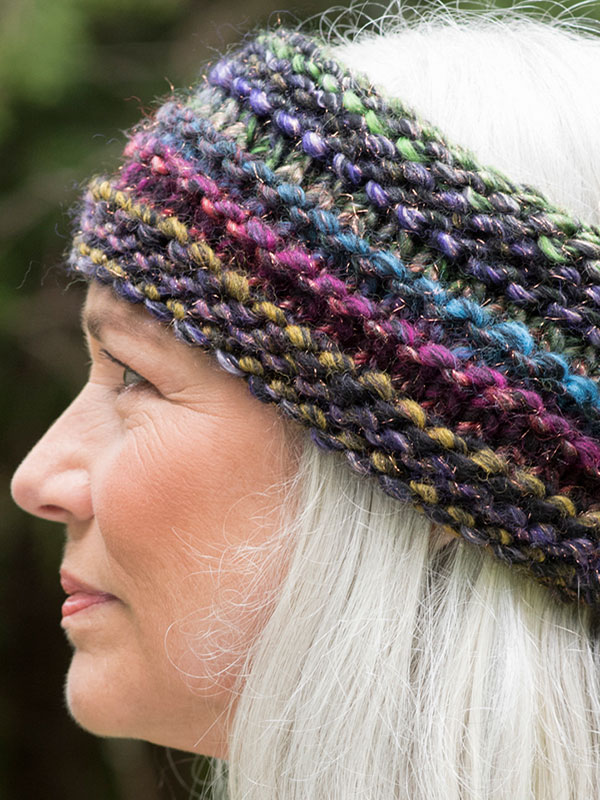 Quinoa Headband
Super bulky multi-color yarn make this an easy, yet stunning, ear warmer by Allison Green for Berroco.

Macaron Headband
Lace earwarmer from Berroco.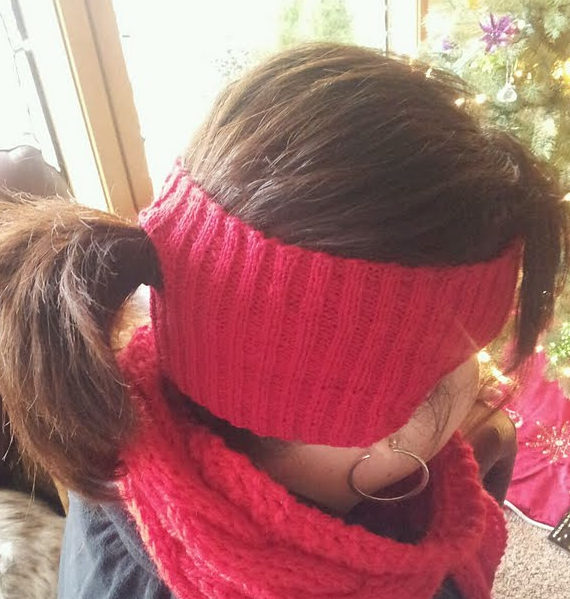 Fitness Headband / Earwarmer with Ponytail Hole
This ribbed earwarmer by Lynne Lounsbury features a ponytail hole at the back as extra protection for neck and ears created with short rows. Pictured project by purrminn

Intertwining Diamonds Cabled Ear Warmer
This cozy cable headband from Demi Knits features cables the form diamond shapes.
More Free Patterns

Criss Cross Cable Headband
Mari Doroud's easy earwarmer features an all-over cable headband.

Anthro-Style Plaited Head Wrap
Melynda Bernardi's easy pattern is inspired by an Anthropologie design from fall 2010.

Calisson Headband
This earwarmer from Berroco features a large cushy cable.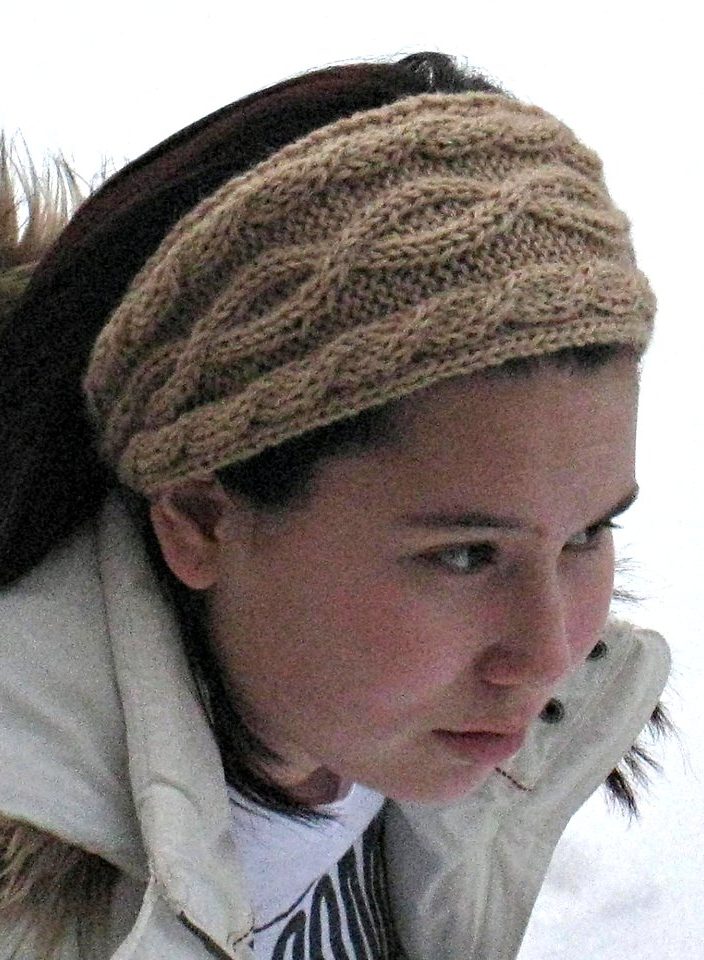 Julia's Cabled Headband
Paulina's earwarmer features three cables.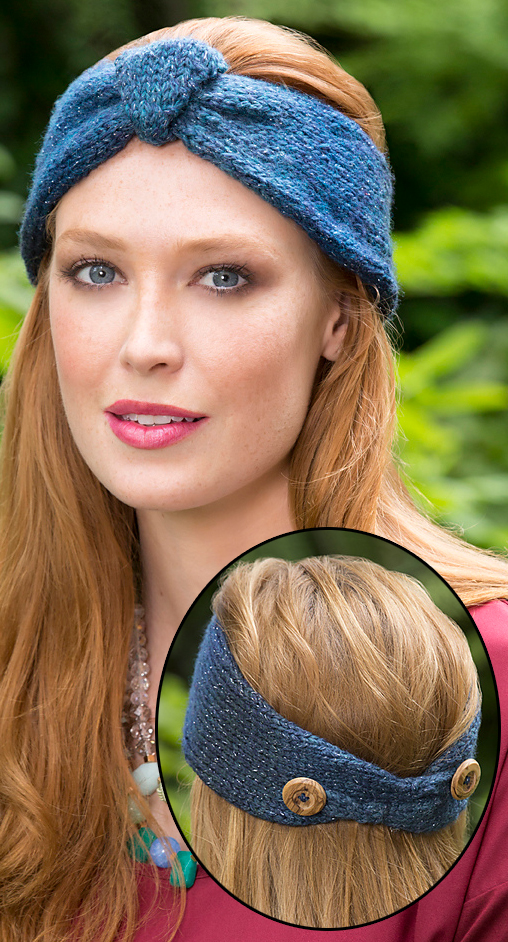 Button Up Headband
Nancy Anderson's earwarmer is fastened with buttons so you can get the size you want.

Two-Hour Turban
Signe Marie Richter's turban-style headband is a fast knit in super bulky yarn with a stitch pattern that shows off multi-color yarn. Pictured project by jesutton

Double Layer Cable Headband
This earwarmer from ABC Knitting Patterns is double layered for extra warm and knit sideways to make it easy to customize the fit.

Ear Warmer for Baseball Hat
The brim of your baseball hat fits through the slit in Susan Snyder's ear warmer design to keep your ears warm when you're wearing your favorite hat. Other designers have adapted for riding helmets and driving caps. Pictured project by CraftyDeb

Ribbed Ear Warmer
Kate Morgan's headband features ribbing and faux cables in a pattern that takes less than half a skein of the recommended yarn. Pictured project by crazyartfarm

Whistler Headband
Kira Jessup's easy ear warmer features an easy textured stitch that shows off multi-colored yarn.

Profiteroles Headband
This easy headband is a quick knit in super bulky yarn.

Clafoutis Headband
A simple cable pattern creates a textured stitch in this earwarmer from Berroco.
Patterns for Purchase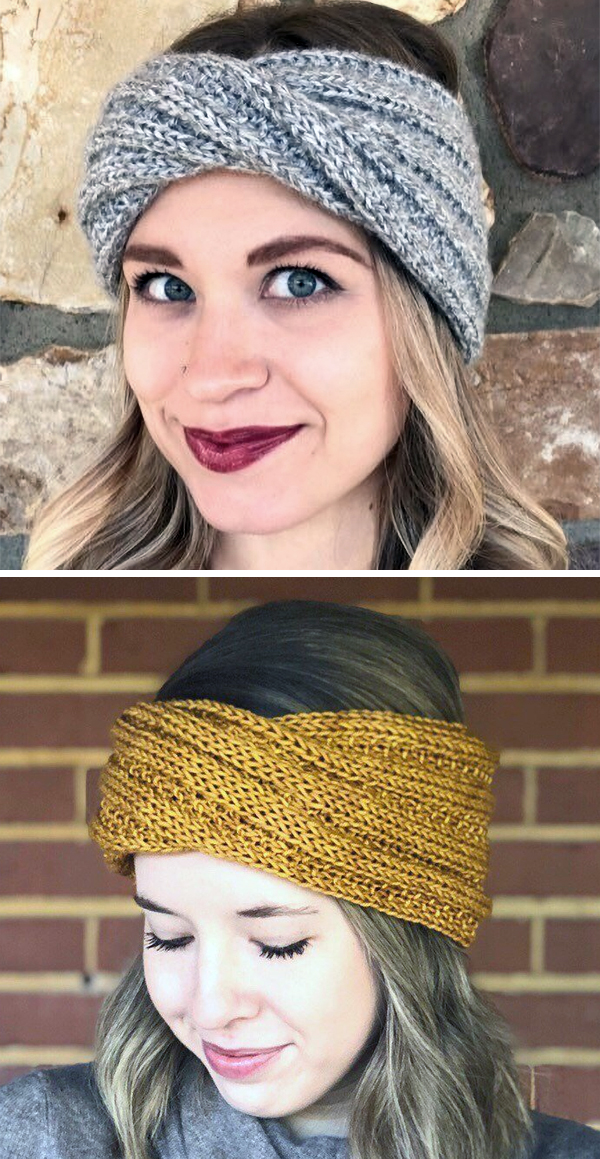 Serenity Turban Headband
Easy earwarmer with a twist knit in the round. Suitable for advanced beginners according to the designer. DK weight yarn. Designed by TwoArrowsandCo.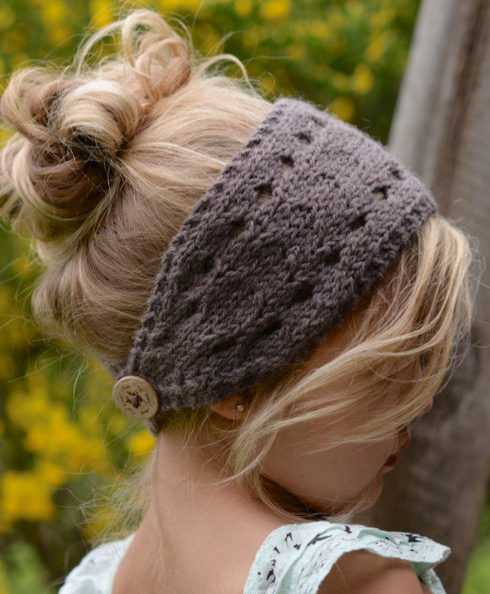 Veronya Warmer
Versatile headband in adult, child, and toddler sizes can be worn with button in back or in front, and can even be worn as a cowl.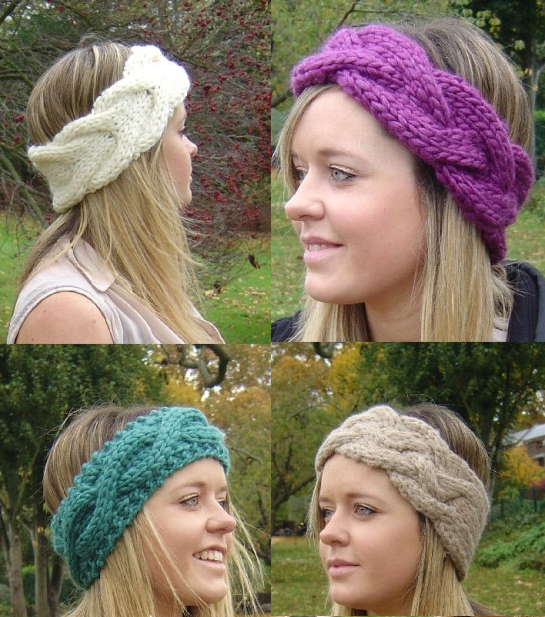 Four Headbands
All four headbands knit up in super quick time – super bulky yarn on big needles.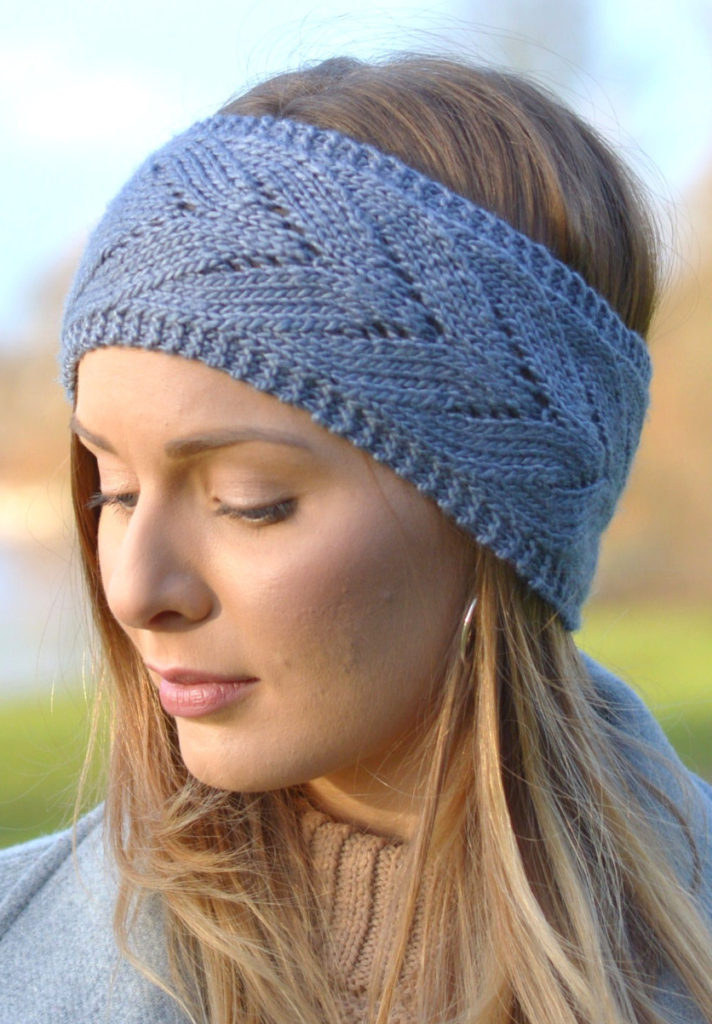 Chevron Lace Headband
Quick and easy ear warmer with fun lace pattern.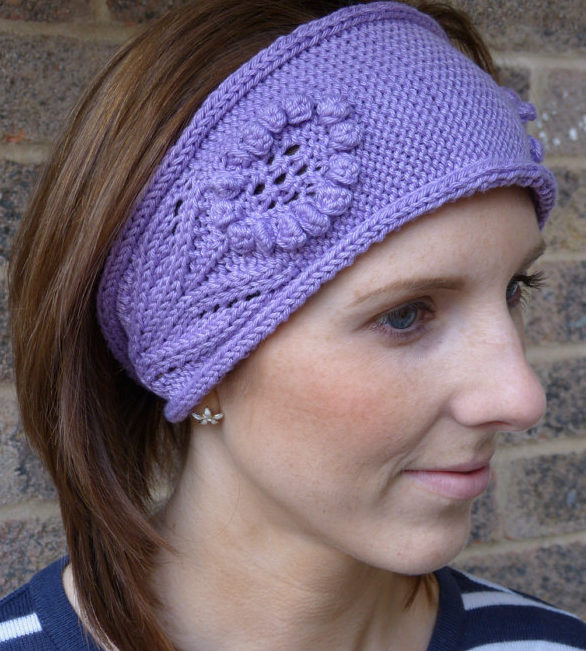 Daisy Daisy Headband
This earwarmer featuring a floral motif comes in three sizes, from child to adult.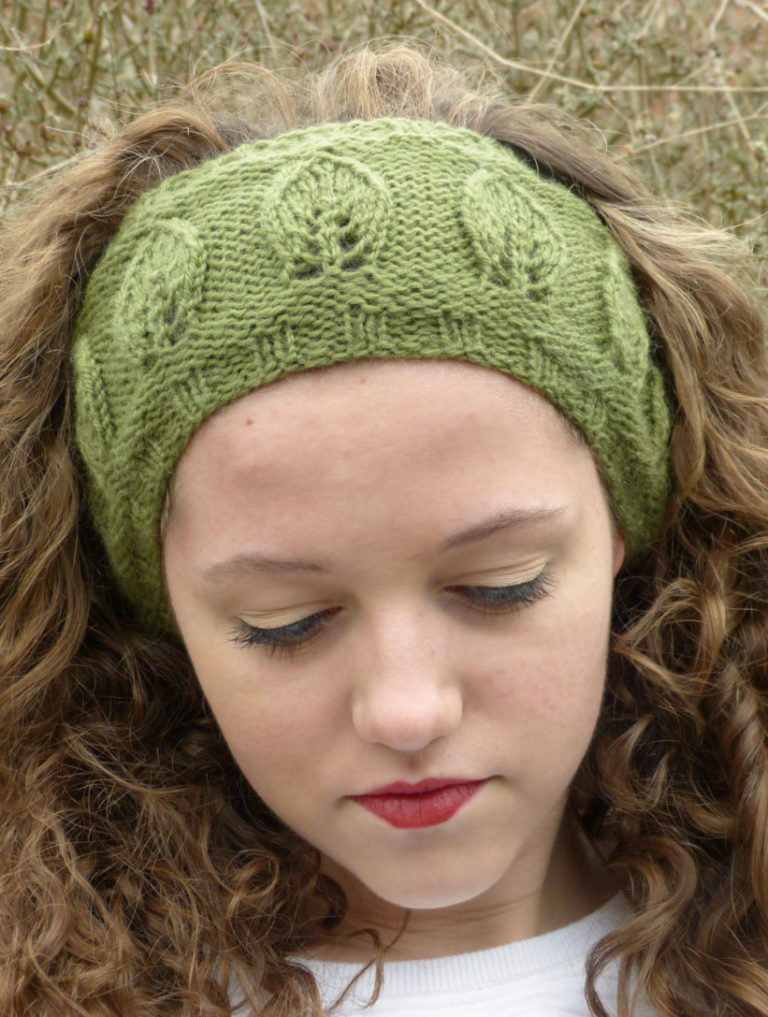 Leaf Motif Headband
This earwarmer features a leaf lace pattern knit in the round.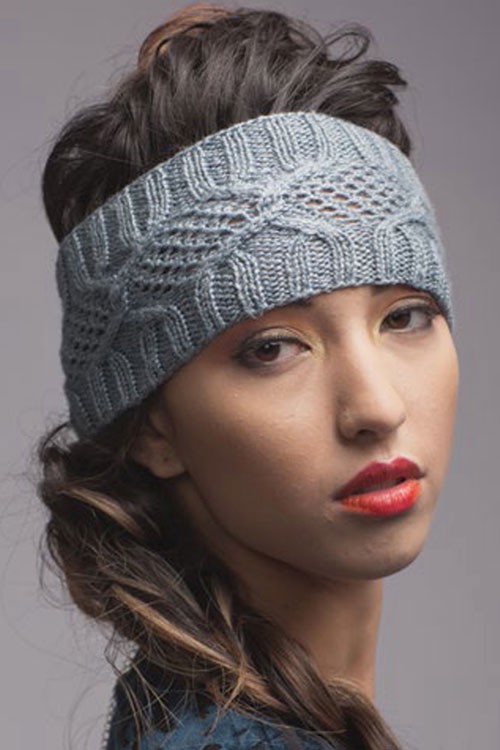 Ostia Ear Warmer and Hat
This cable and eyelet headband comes with a matching hat pattern.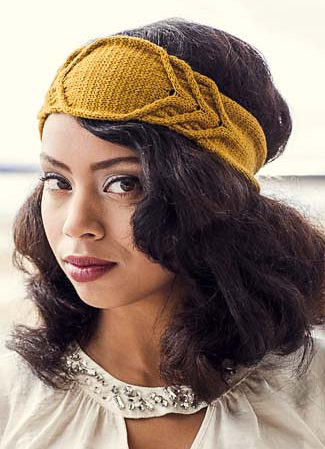 Lady Lindy Headband
Vintage-inspired headband with directional detail.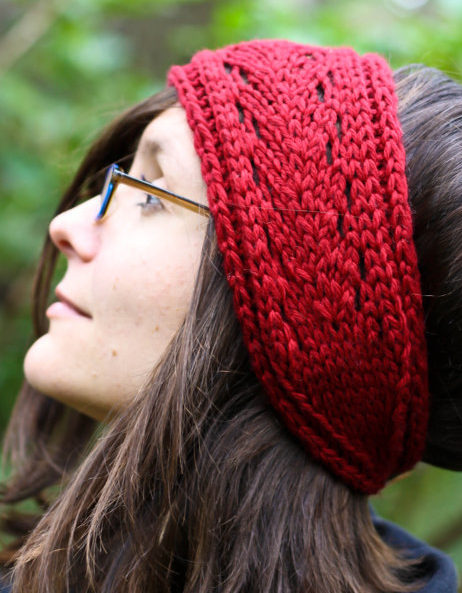 Lacefield Headband
Easy to remember lace pattern adds pretty texture but still keeps your ears toasty. Matching mitts available.