Wedding and Bridal Knitting Patterns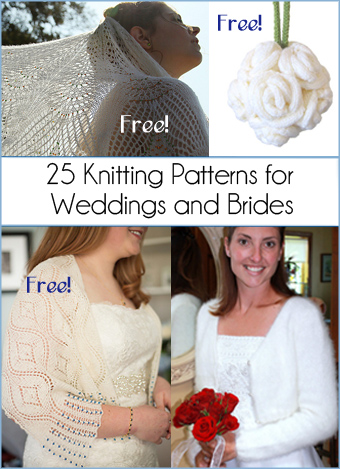 Below are more than 25 knitting patterns for weddings, many of them free knitting patterns, including shrugs and wraps suitable for anyone in the bridal party, an angora shrug modeled after the royal wedding bolero worn by Princess Kate, stunning bridal veils, accessories such as a ringbearer pillow, throwing bouquet, and centerpieces.
To get the knitting patterns, scroll down the page to the individual pattern you want and click on the link to that pattern.
These patterns are not my designs but links to other designers who have generously shared their patterns. If you have questions about how to knit a specific pattern, please contact the designer directly.
All links on this site are for informational purposes, but please note that some links are to affiliate sellers that pay me a small commission on purchases.

Horseshoe Wedding Stole
This lace stole incorporates two traditional symbols of luck for the bride according to the designer – horseshoe lace symbolizing the ornately decorated, fabric horseshoe often given to a bride to carry down the aisle at her wedding in Great Britain – and "rice" in the form of seed stitch, the symbol of good luck and prosperity. Designed for Cynthia MacDougall in KNITmuch

Bridal Falls Gloves
These fingerless mitts feature two intertwined wedding rings in cables below the ring finger of the left glove. Designed with brides and brides-to-be in mind, you could adapt to everyday mitts by leaving out the cable rings. Designed by Grace Verhagen

Gift of Love Cable Afghan
Chain of Hearts cables alternate with Lovers Knot Cables to create an heirloom blanket perfect for wedding gift, Valentine's Day, or other celebration of love. Knit in panels and seamed. Designed by Bernat Design Studio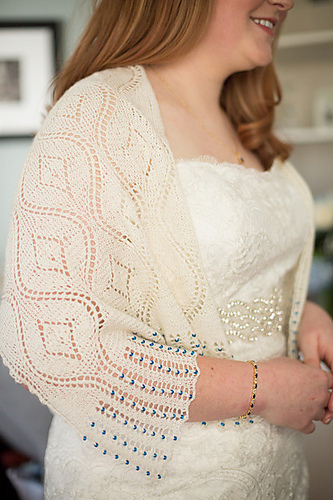 Bridal Seascape Stole
A versatile lace wrap designed by Kieran Foley. Pictured project by PurlGurl33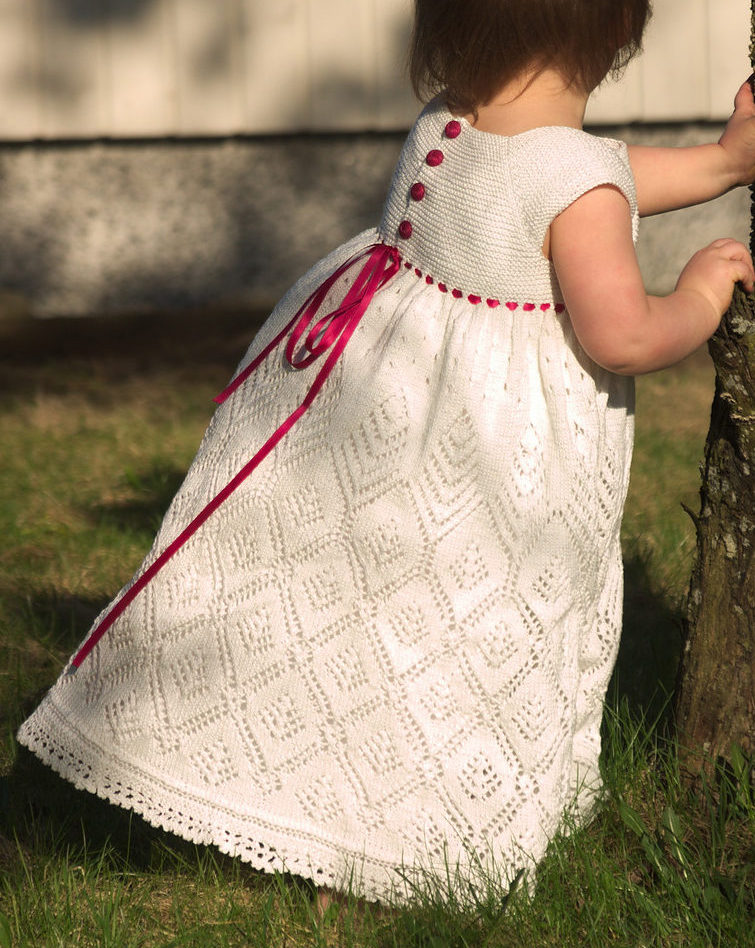 Song of the Spruce
Laulu kuusesta by Christa Becker features diamond-shaped lace motifs inspired by spruce trees. Sizes 0/3 – 6/12 – 24 – 36 months. Available in English, German, and Finnish. This would make a great flower girl dress for a wedding!
© RickMartin
Alaina's Bridal Veil
This gorgeous veil created by RickMartin – view the amazing photos of this project 
The free pattern used for this veil is designed by MMario and is equally beautiful as a shawl for other occasions.
Download the free pattern at Ravelry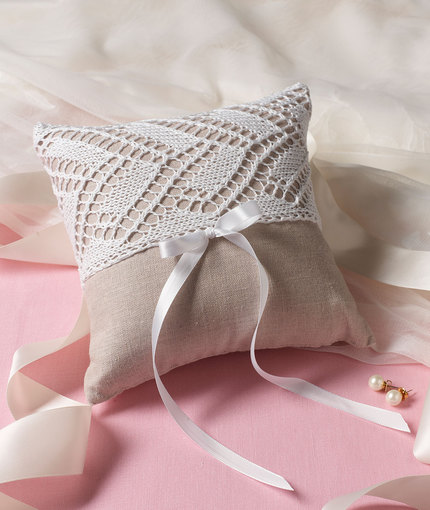 Ring Bearer's Pillow
Create an elegant ring bearer's pillow for your wedding. The knit lace strip shows up beautifully on the beige linen and can be changed to match the colors of the wedding party. Designed by Nazanin S. Fard for Red Heart
[widget id="black-studio-tinymce-17″]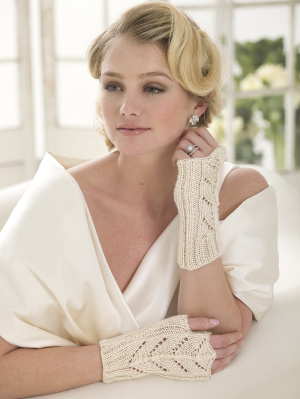 Wedding Belle Lace Gloves
Designed by Cathy MacGuire
Get the free knitting pattern for registration at Lion Brand's site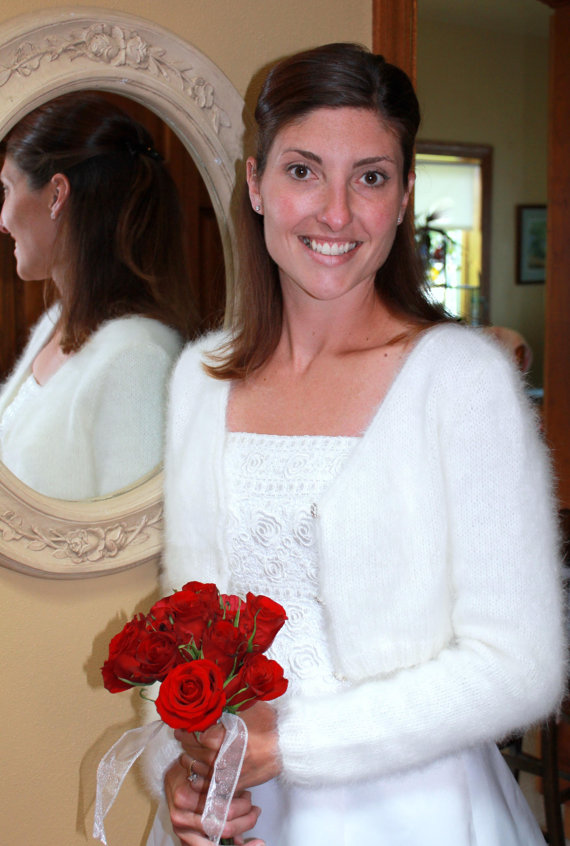 Kate Middleton's Royal Angora Wedding Shrug/Bolero
7 sizes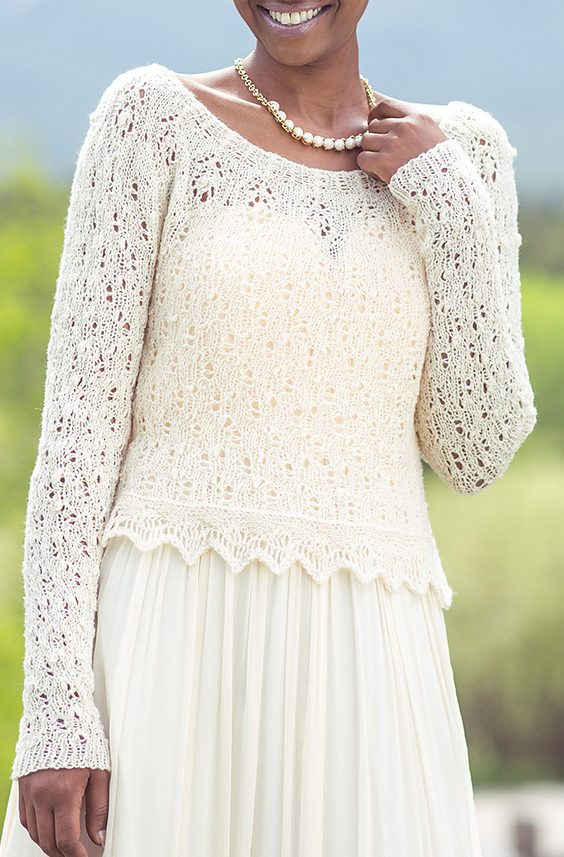 Brambling Topper
Elegant lace top to layer over a strapless top or camisole. Sizes 33½ (36¼, 39, 41¾, 44½, 47¼, 50)" bust circumference. Designed by Amy Gunderson.
[widget id="black-studio-tinymce-8″]

Maria's Veil
This lace masterpiece can be worn as a shawl after the wedding. Designed by Lisa Jacobs. 50″ wide and 50″ tall in lace weight.
[widget id="black-studio-tinymce-8″]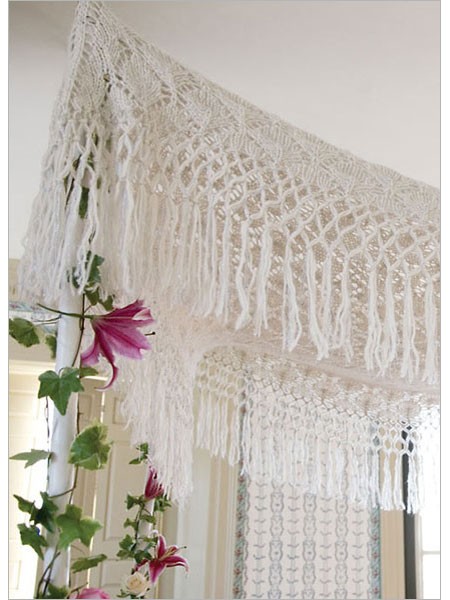 Knit Lace Chuppah
Knit this airy lace wedding canopy.
[widget id="black-studio-tinymce-8″]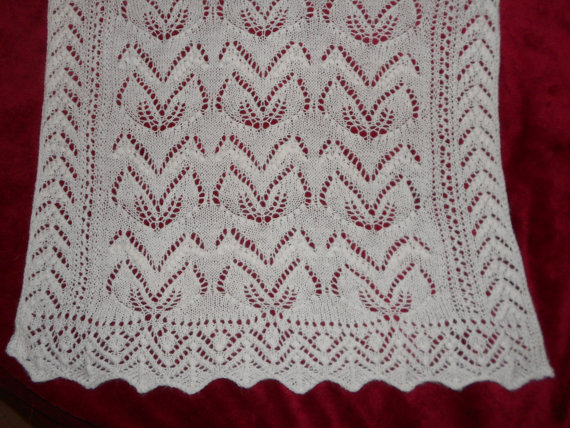 Lily of the Valley Bridal Shawl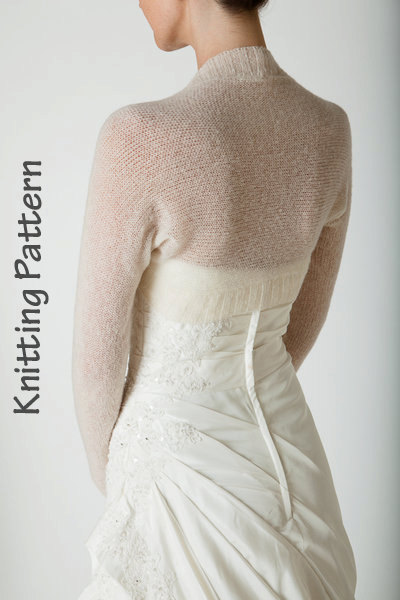 One Piece Bolero
Knitted in one piece.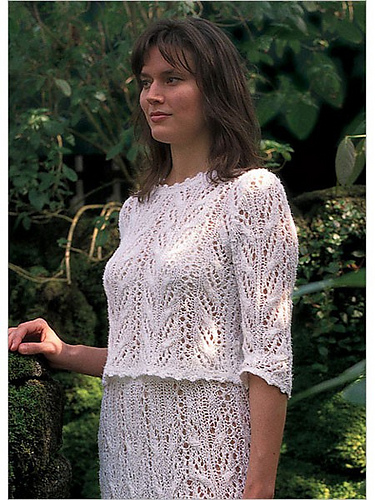 Lovely in Lace Two Piece
Get the knitting patterns for this sweater and skirt
[widget id="black-studio-tinymce-8″]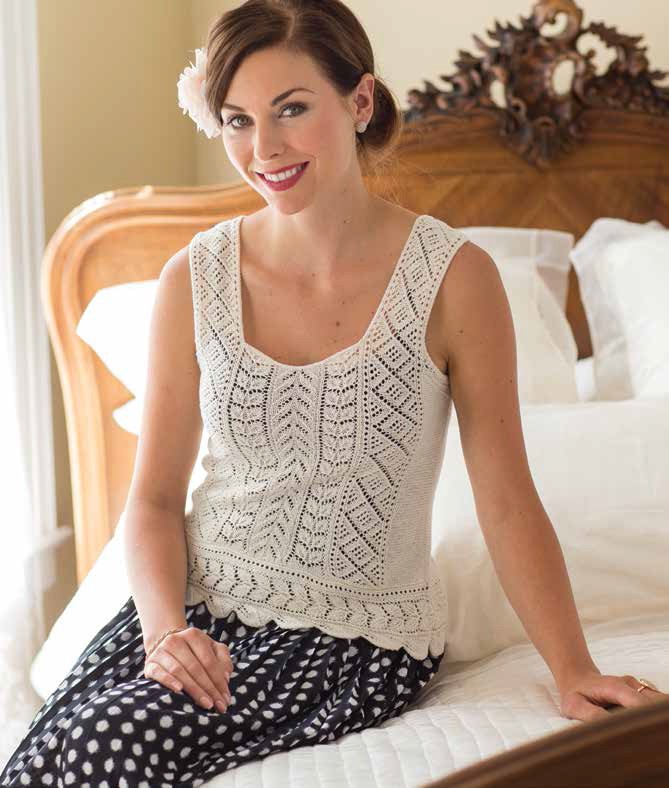 Hidden Delight Lace Camisole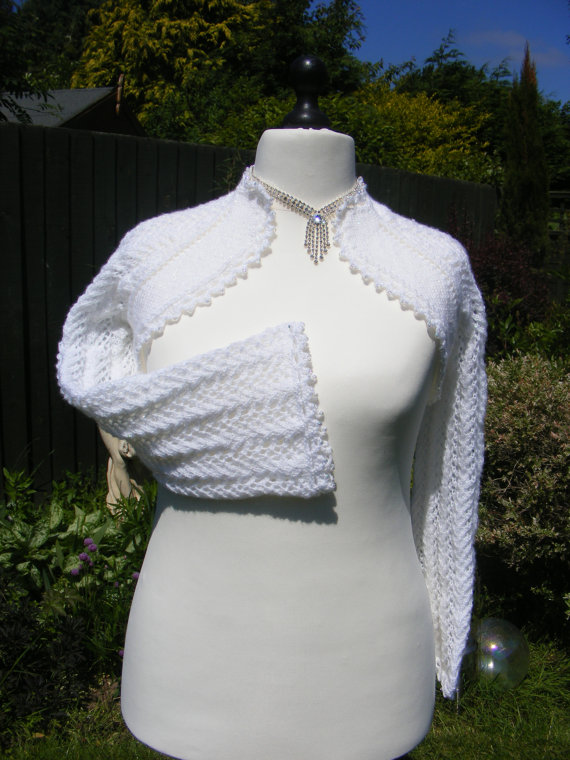 Bridal Shrug With Beading
Terry Matz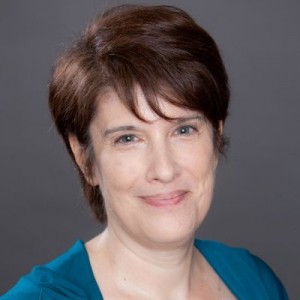 Terry is a knitting late-bloomer, learning to knit as an adult from Internet tutorials, because she wanted a craft that was useful, fun, and portable. Knitting hats for cancer patients inspired her to design her own patterns—available for free at her blog, intheloopknitting.com. Terry met her husband Ken at a science fiction convention and moved to the Kansas City area to be with him more than 30 years ago. Terry supports her yarn stash by creating websites and other digital media. Terry firmly believes in Knitting in Public—it's a great conversation starter!