Symbols and Emoticon Knitting Patterns
To get the knitting patterns, scroll down the page to the individual pattern you want and click on the link to that pattern.
These patterns are not my designs but links to other designers who have generously shared their patterns. If you have questions about how to knit a specific pattern, please contact the designer directly.
All links on this site are for informational purposes, but please note that some links are to affiliate sellers that pay me a small commission on purchases.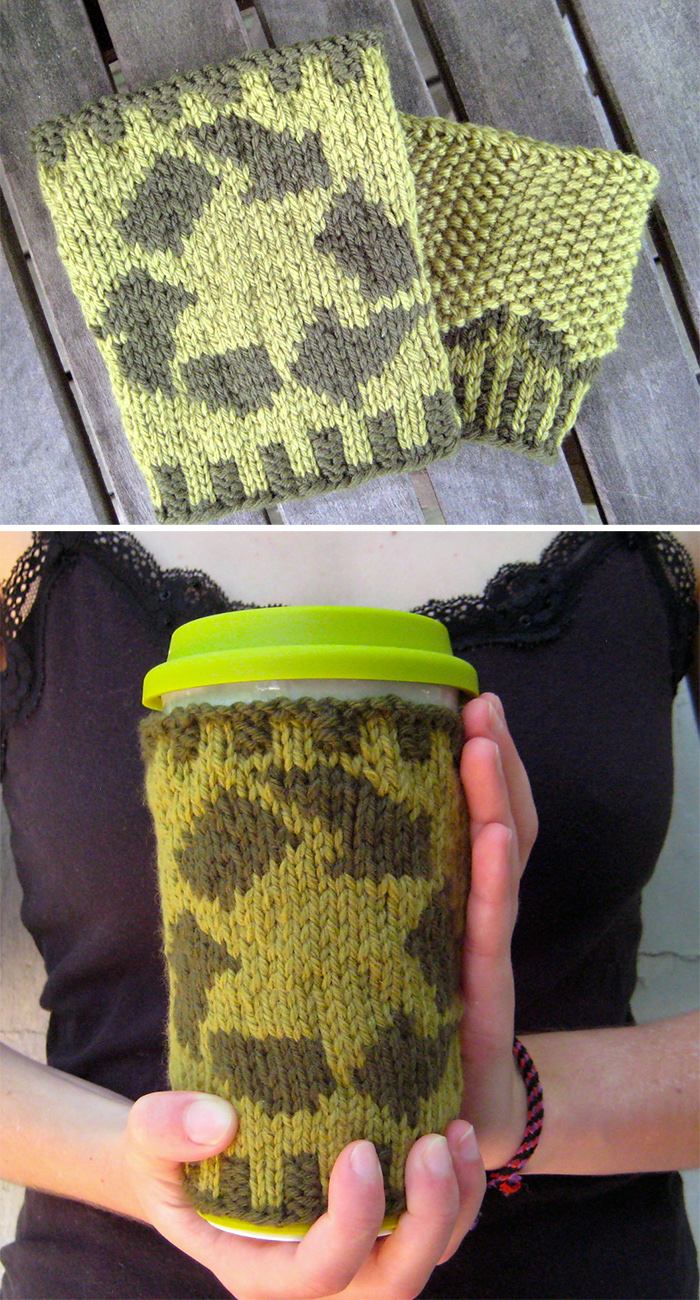 Green Travel Mug Cozies
Two cozies – one featuring a recycle symbol and the other abstract seedlings. Designed by Erica Jackofsky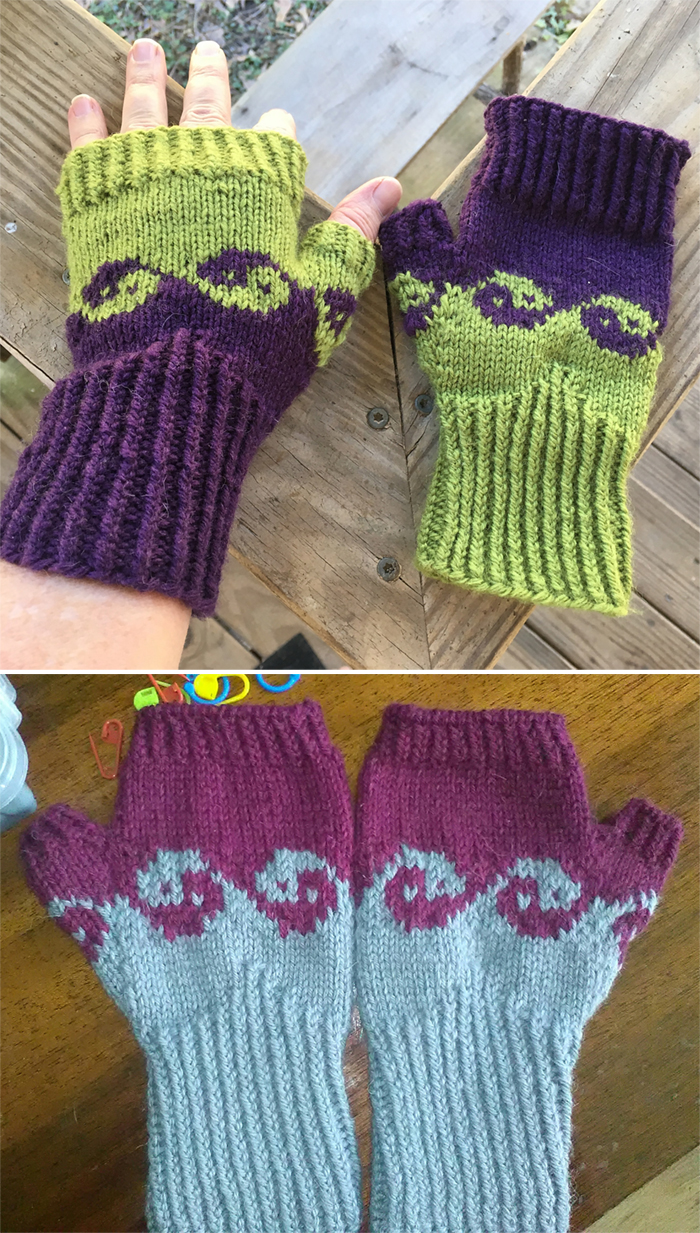 YinYang Waves Mitts
Fingerless mitts with a yin yang motif in stranded colorwork. Designed by Etha Behrmann. Pictured projects by Pindalace and snieguolekil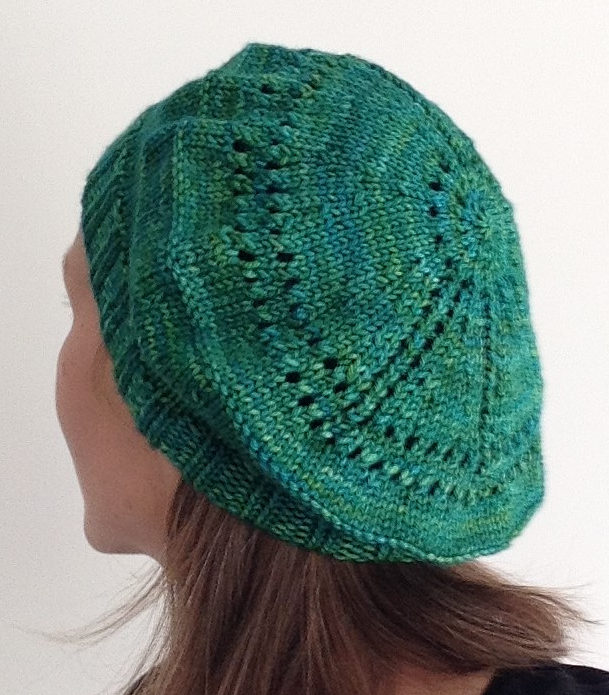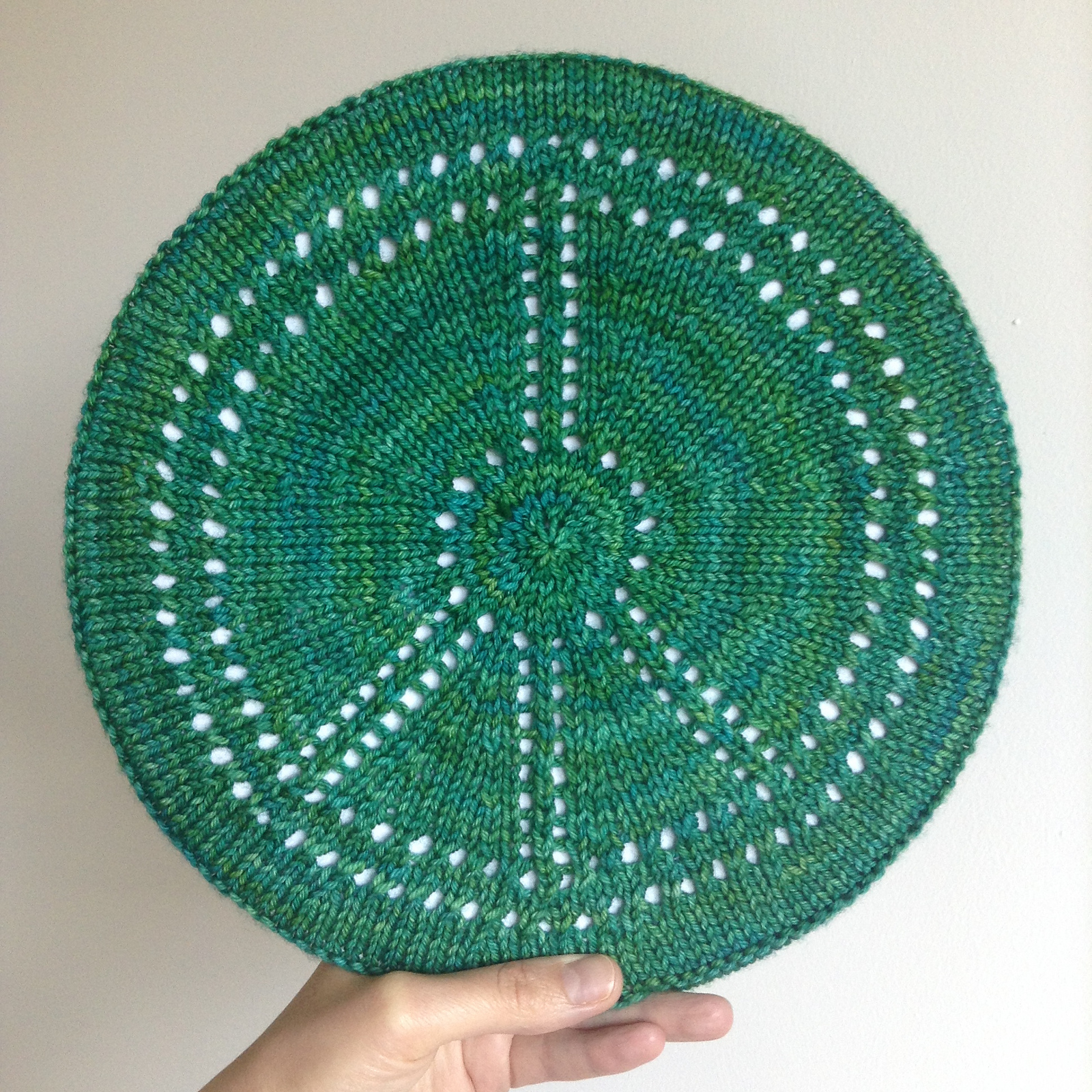 Peace Beret
The top of this tam is a peace symbol worked in eyelets and decreases. 4 sizes: XS, S, M, L. Designed by Christin Kimsey
Peace Sign Mittens
These Ingela mittens feature stranded colorwork of peace symbols and hearts. 3 sises. Perfect for scrap or stash sport yarn. Designed by Kamilla. Available in English and Swedish. Pictured project by MissAcacia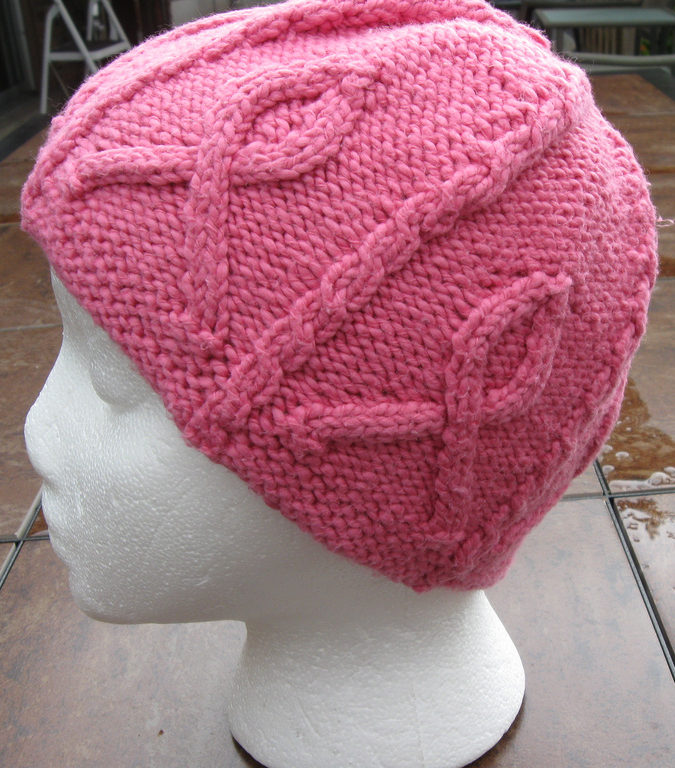 Pink Ribbon Hat
This beanie features six cabled ribbons, separated by mini cables that work their way all the way up to the crown and join in the center. This hat could easily be made in a different color to support various causes. Designed by Carissa Browning. Pictured project by SandyHam
Cancer Support Ribbon Water Bottle Holder
This water bottle cozy features a cable design in the shape of awareness ribbons. It's great for fund raising walks. This cozy can be made in a different color to support various causes. Designed by Diane M Scott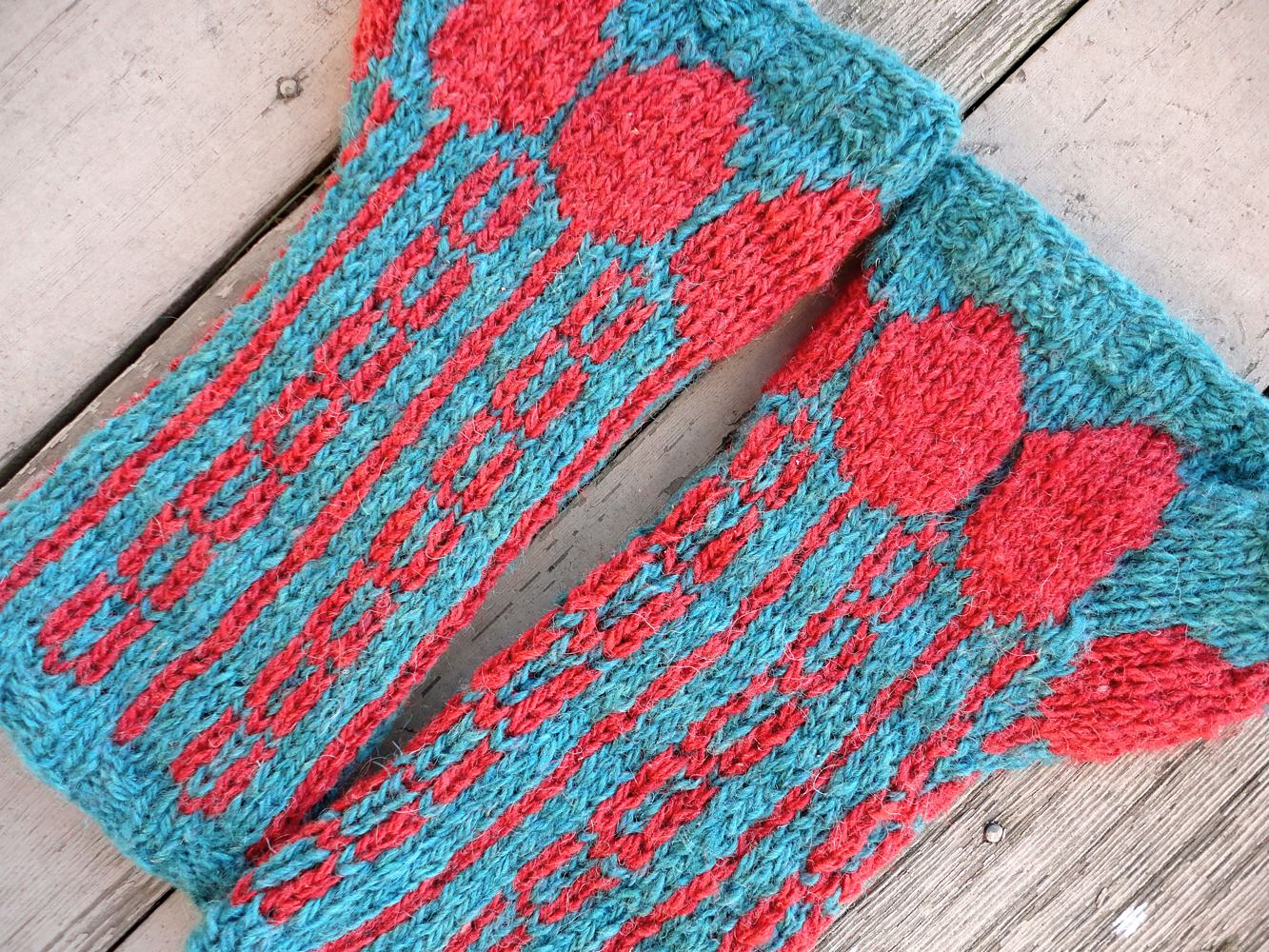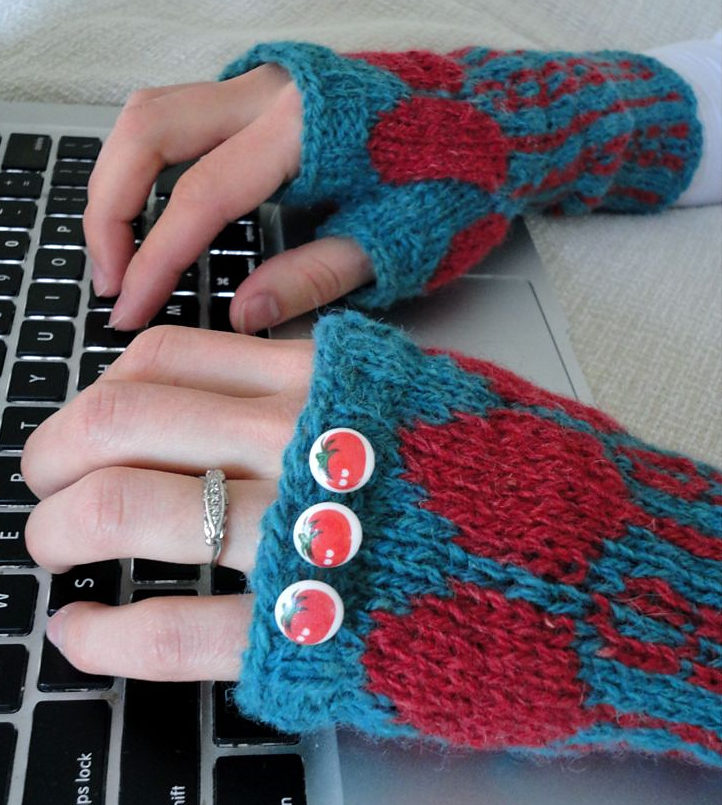 Spoons Up Mitts
Spoons have special meaning to those who suffer from chronic illness or disability and use Spoon Theory to describe how they face the their daily tasks with energy limits. These mitts feature spoons with a twisted chain motif between each. I think it might be interesting to knit them as arm warmers without the thumb and then turn the spoons up or down depending on how much energy you had to signal when you needed to rest or when you could keep going. Designed by Christine Terramane who was inspired by a variety of spoon meanings.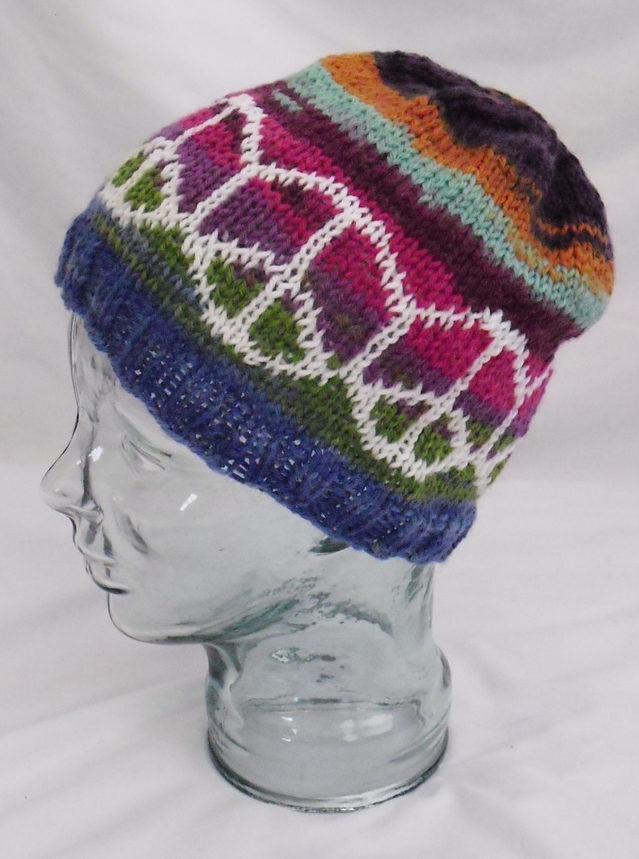 Peace Hat
Slouchy beanie with peace symbols in stranded colorwork designed by FogKnits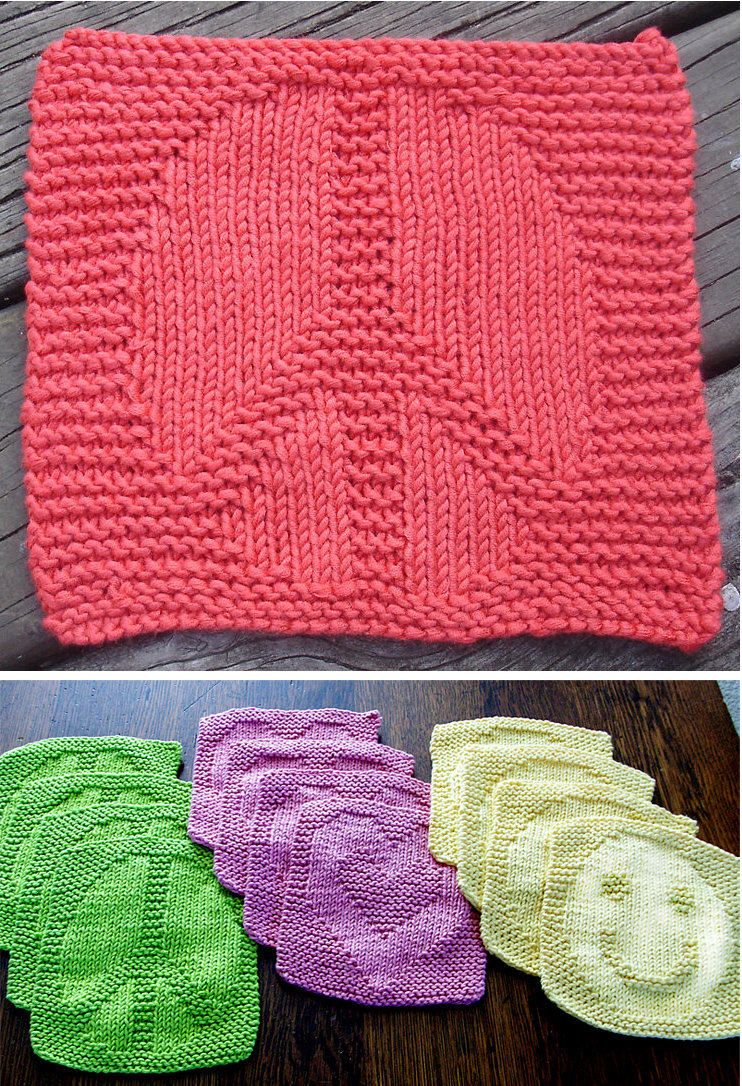 Peace, Love, and Happiness Wash Cloths
Set of quick cloths with peace sign, heart, and smiley face. Designed by Heather Mountain. Pictured projects by sweetp and mavmama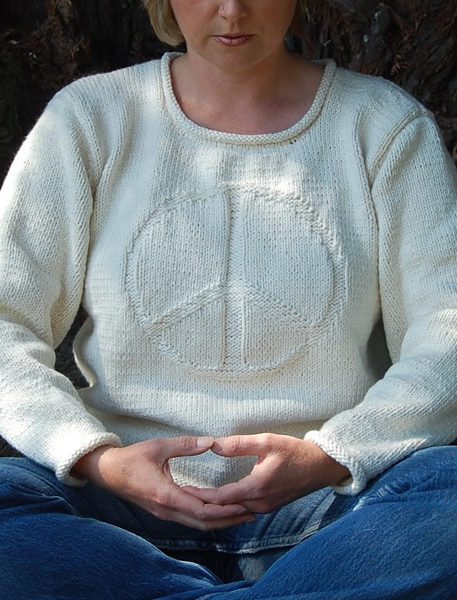 Imagine Sweater
This long-sleeved pullover features a peace sign motif on a sweater with a modified drop shoulder and a rounded neckline with reverse-stockinette rolled edges that also appear at hem and cuffs. Designed by A. Karen Alfke. Sizes XS – XXXL

Emoji Hat
The pattern has charts for 12 different emojies. Knit the emojies by stranded knitting, or embroider them on by using duplicate stitch  explained in the pattern. The patterns also includes an optional ponytail / messy bun opening. Sizes: Toddler, (Child, Teenager), Adult. Designed by Yvonne B. Thorsen. Pictured project AlessandraVaccari

Awareness Ribbon Cloth
Includes instructions for 2 sizes: LARGE: 12″W X 12″ H – SMALL: 7″W X 7 1/4″ H

Peace Sign Hat
Beanie with cable peace symbol.

Cape of Invisibility
The stranded colourwork in this cape is based on an Icelandic magical stave for disguise; in Icelandic, it is called Hulinhjalmur. The spell was supposed to prevent your enemies from seeing you. Sizes 36/38/40/42/44/46/48/50/52/54" around chest

Knitting for a Cure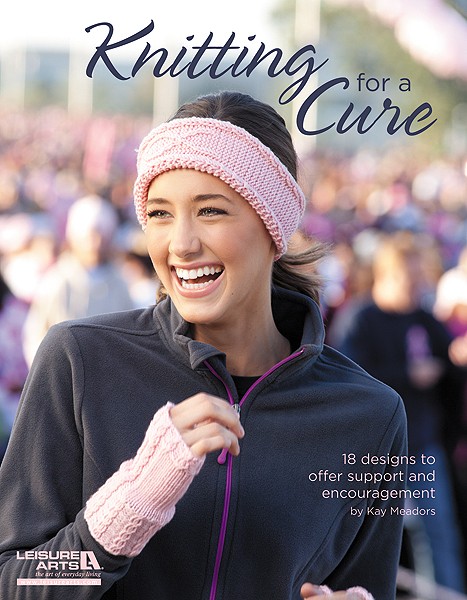 This afghan is one of 18 designs from Knitting for a Cure. Other patterns include scarves, a hat, a headband, fingerless gloves, teapot cozy, hot water bottle cover, pillow, and more. Many feature breast cancer awareness ribbon.

Awe Spell Hat
The Helm of Awe beanie is an Icelandic sigil to induce fear in your enemies and to protect against abuses of power.

Flight Spell Sweater
The Take Flight Pullover Sweater colorwork is based on an old Icelandic spell for bewitching a horse to fly. SIZING: 36/38/40/42/44/46/48/50/52/54" around chest
Terry Matz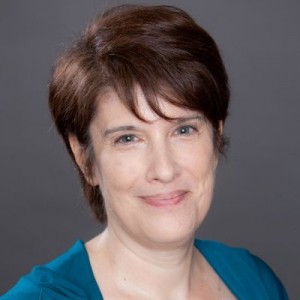 Terry is a knitting late-bloomer, learning to knit as an adult from Internet tutorials, because she wanted a craft that was useful, fun, and portable. Knitting hats for cancer patients inspired her to design her own patterns—available for free at her blog, intheloopknitting.com. Terry met her husband Ken at a science fiction convention and moved to the Kansas City area to be with him more than 30 years ago. Terry supports her yarn stash by creating websites and other digital media. Terry firmly believes in Knitting in Public—it's a great conversation starter!