Knitting patterns inspired by robots, cyborgs, androids, and other mechanical characters.
To get the knitting patterns, scroll down the page to the individual pattern you want and click on the link to that pattern.
These patterns are not my designs but links to other designers who have generously shared their patterns. If you have questions about how to knit a specific pattern, please contact the designer directly.
All links on this site are for informational purposes, but please note that some links are to affiliate sellers that pay me a small commission on purchases.
Free Patterns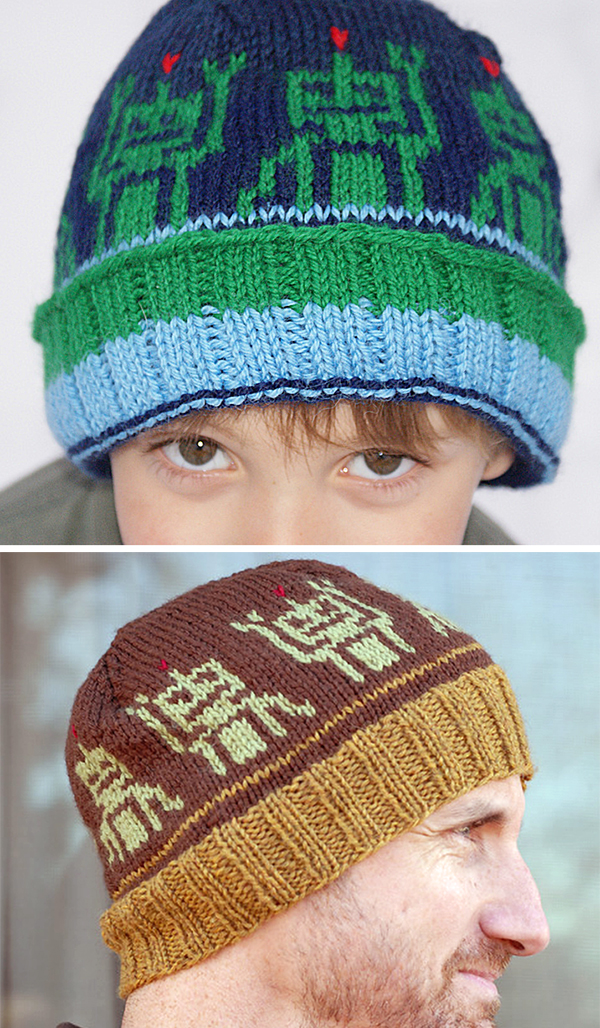 Dance of Robot Hat
Beanie with waving robots in stranded colorwork in adult and child sizes. Designed by Jane Sharp. Worsted weight yarn. Pictured projects by jennamp and Coolmom75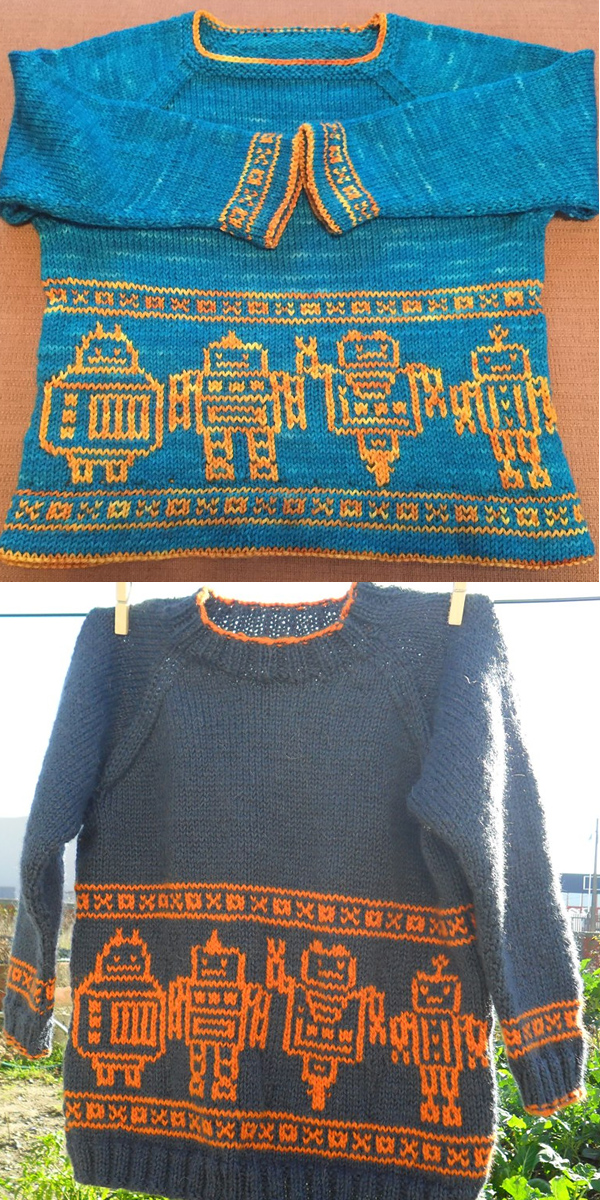 Dance of Robots Sweater
Raglan sleeve pullover for children aged 3-7 years (100-120cm) with robots in stranded colorwork, though other knitters have sized for babies and older children, as well as adapting the robot motif for blankets, hats, and mittens. Designed by Soile Pyhänniska. Sport weight yarn. Pictured projects by Magil and TrincaTricot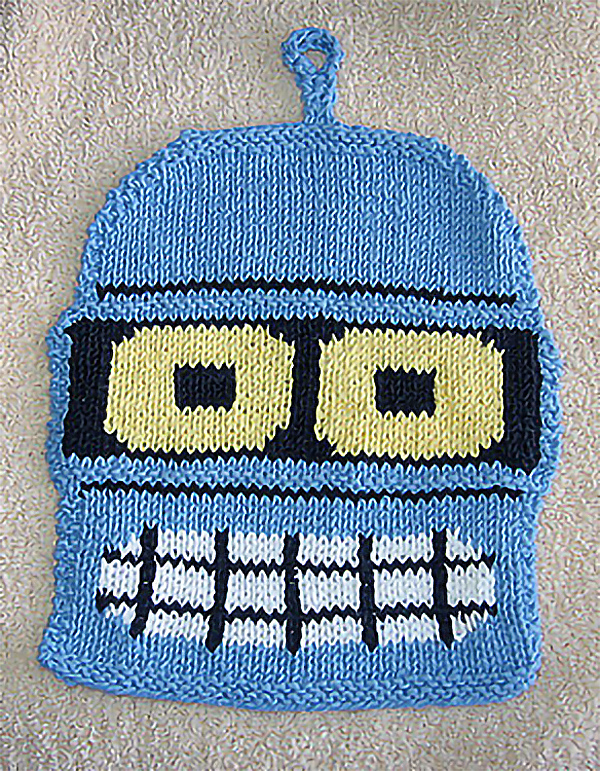 Futurama Bender Dishcloth
Shaped cloth with intarsia face inspired by the Futurama character. Designed by Kristi Ostling. Worsted weight yarn.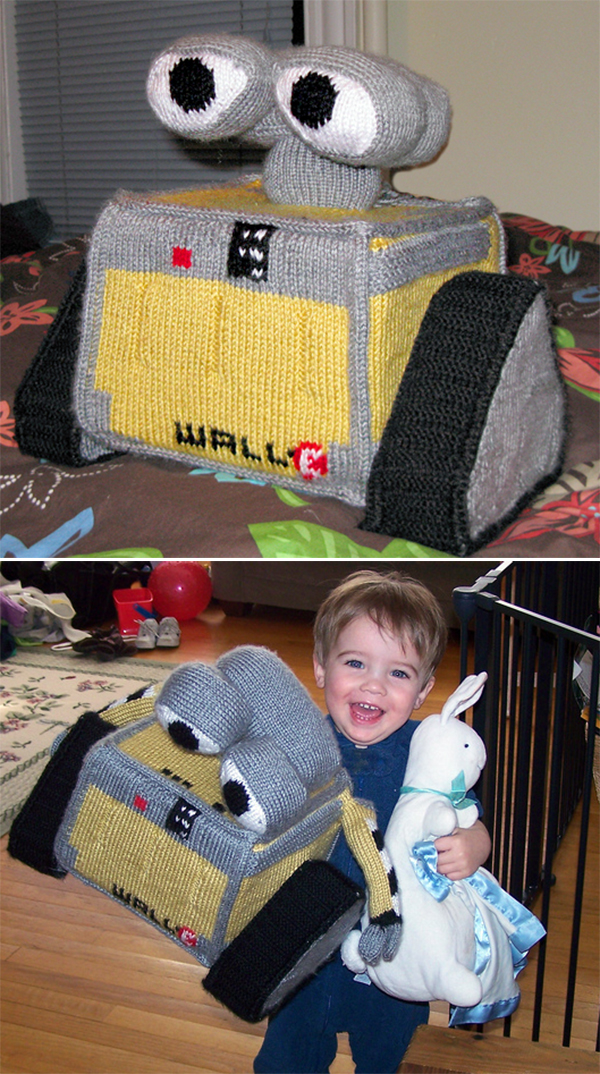 Wall-E Inspired Robot
Robot toy softie inspired by the movie. Height: 12" (30cm). Designed by Kate Korotky as Mr. Trash-Compacting Robot. Aran weight yarn.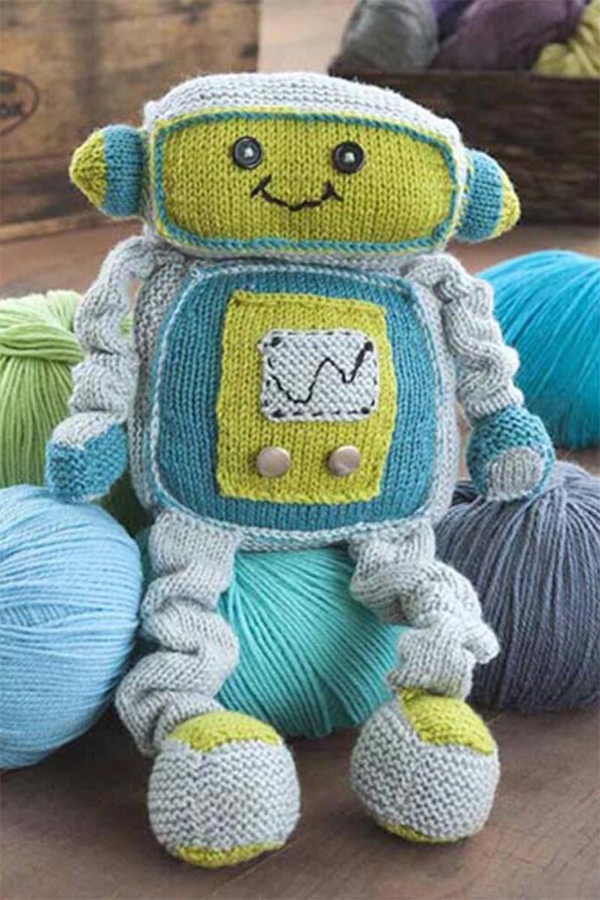 Remy Robot
Huggable robot toy softie. Height: 12" (30cm). Designed by Rae Blackledge for Willow Yarns. DK weight yarn.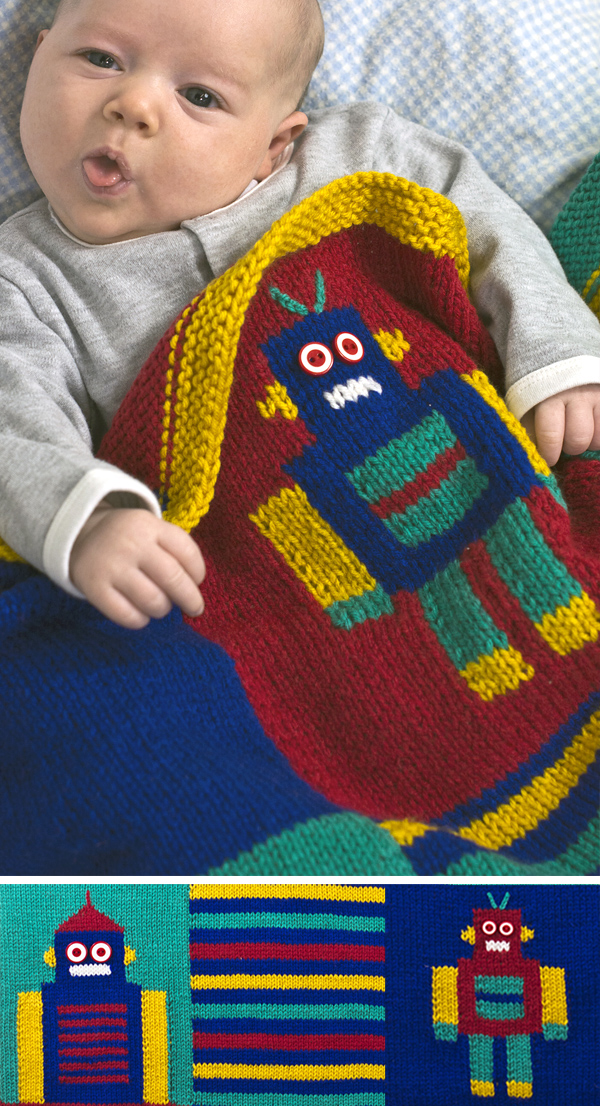 Robot Blanket
Baby blanket with intarsia robots. Approx. 30" wide x 33" long. Designed by Amy Bahrt for Cascade Yarns. Worsted weight yarn.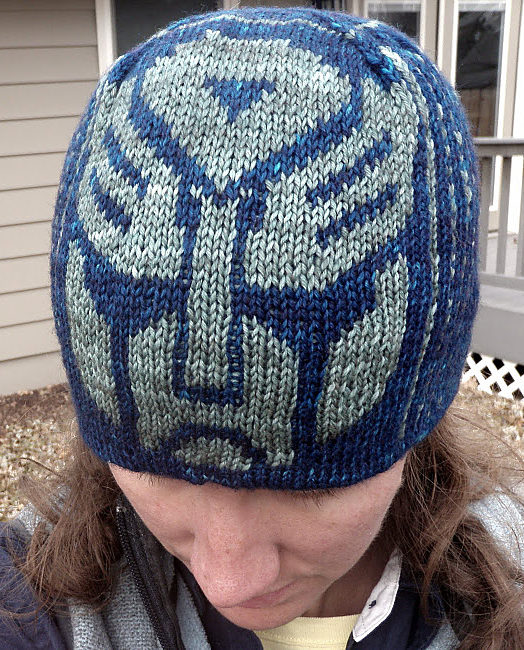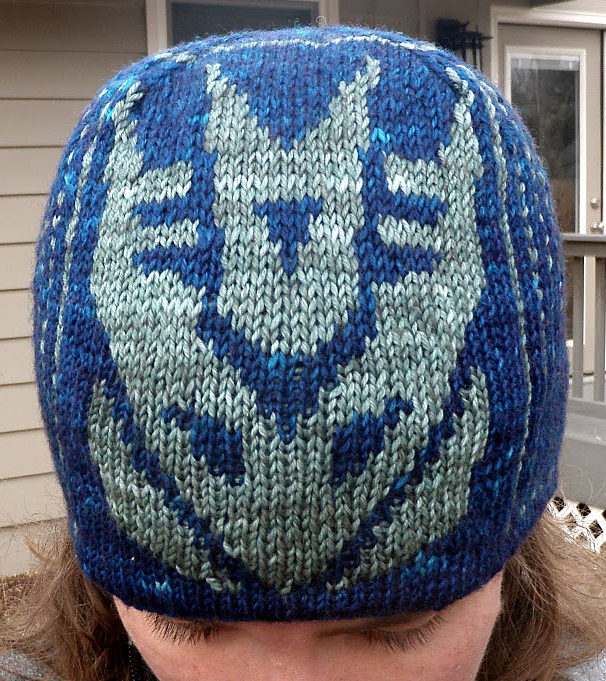 Transformers Hat
This hat pattern comes with Autobot and Decepticon charts to choose from or knit both! Designed by Lori Magnus. Pictured project by gbina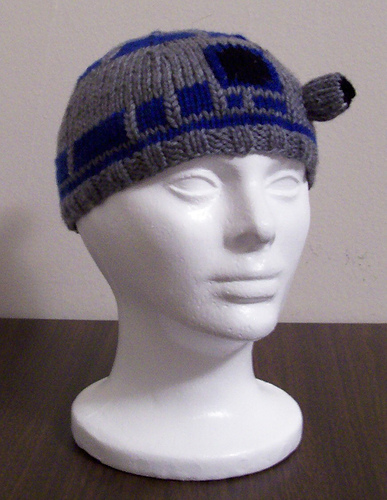 R2D2 Beanie
Designed by Carissa Browning. Be sure to take a look at the projects — some people have even added lights to their hats.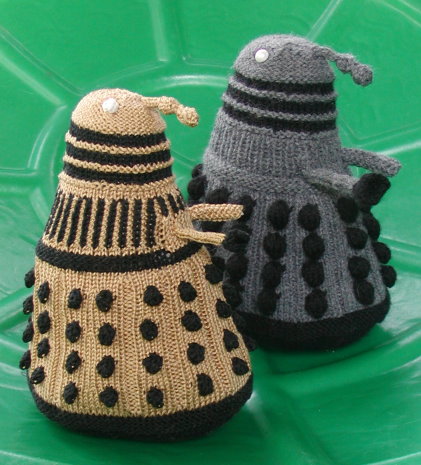 Extermiknit Dalek
Penwiper created this dalek toy that is about 8 inches tall in worsted yarn.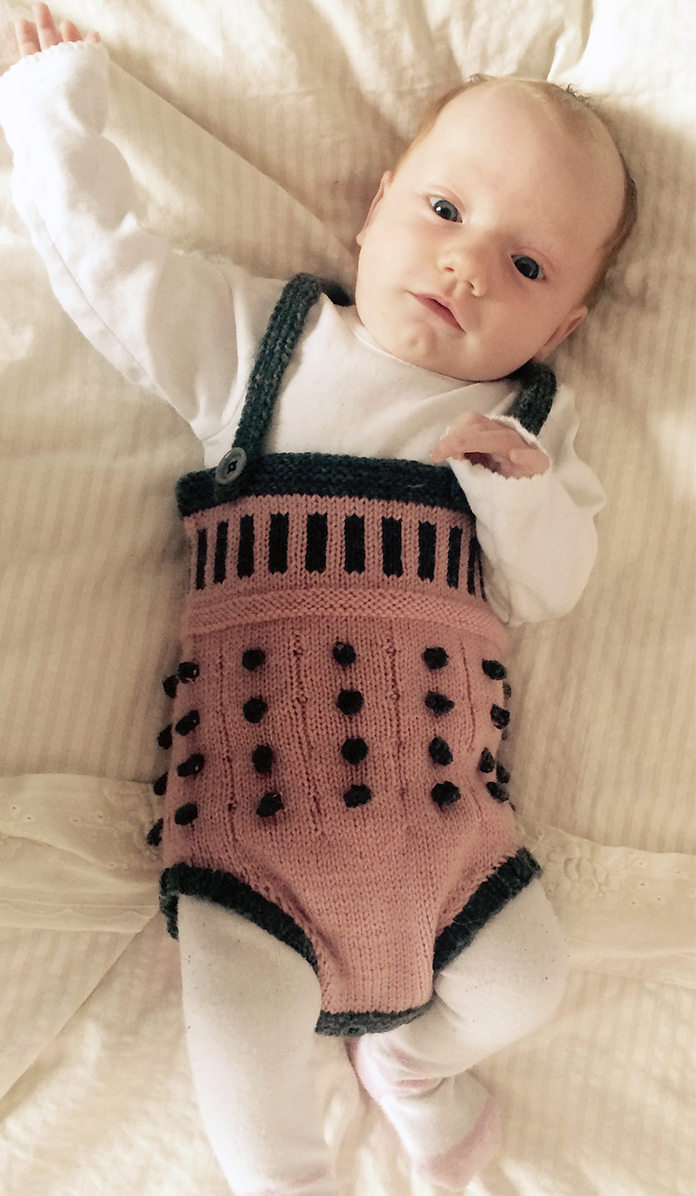 Dalek Baby Romper
Adorable baby outfit inspired by Doctor Who's nemesis. Sizes 0-3 and 3-6 months. Fingering weight yarn. Designed by Kjersti Lunnan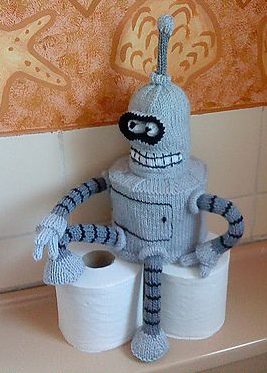 Futurama Bender Toilet Roll Cosy
Elizabeth Jarvis's Bender is worked in stockinette stitch with some simple shaping.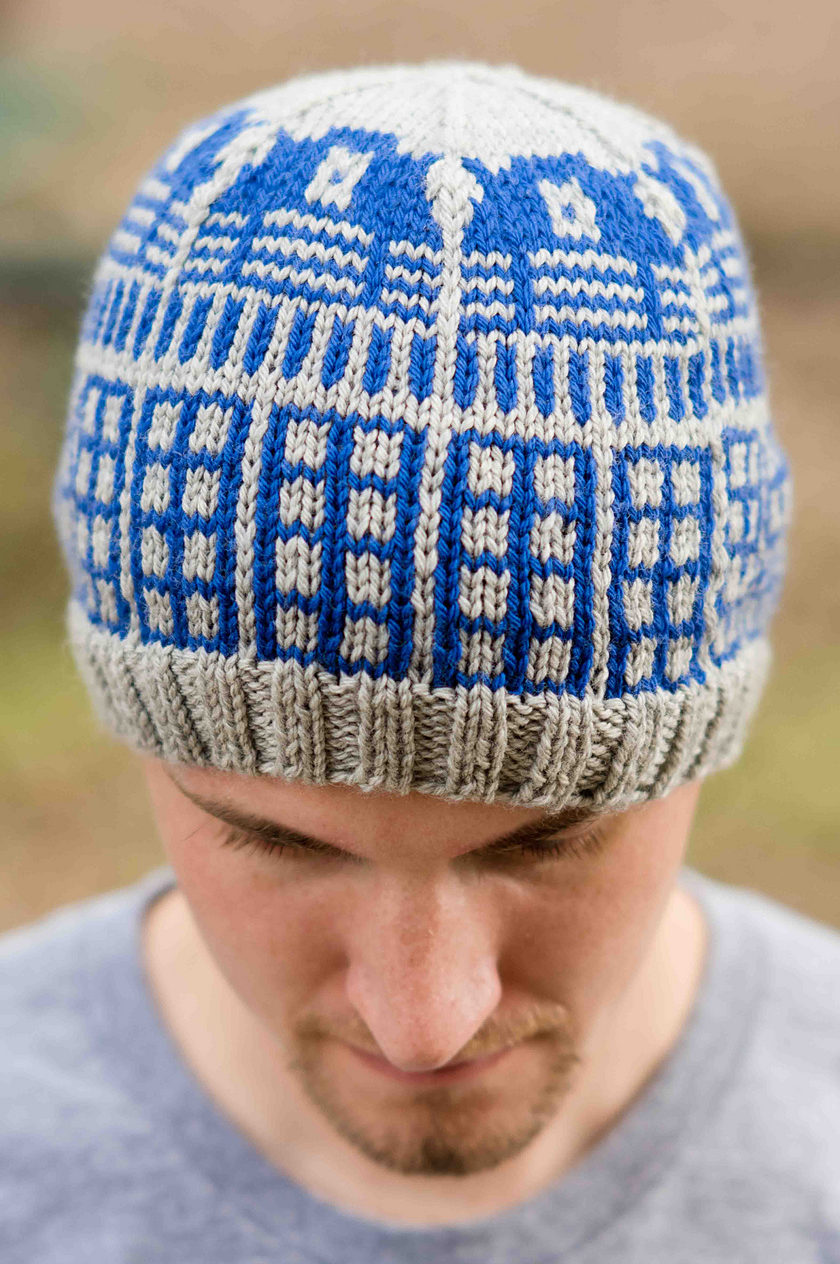 Dalek Hat
The INSULATE! beanie hat is inspired by Doctor Who's nemesis. Designed by Amy van de Laar. Pictured project by Korirochelle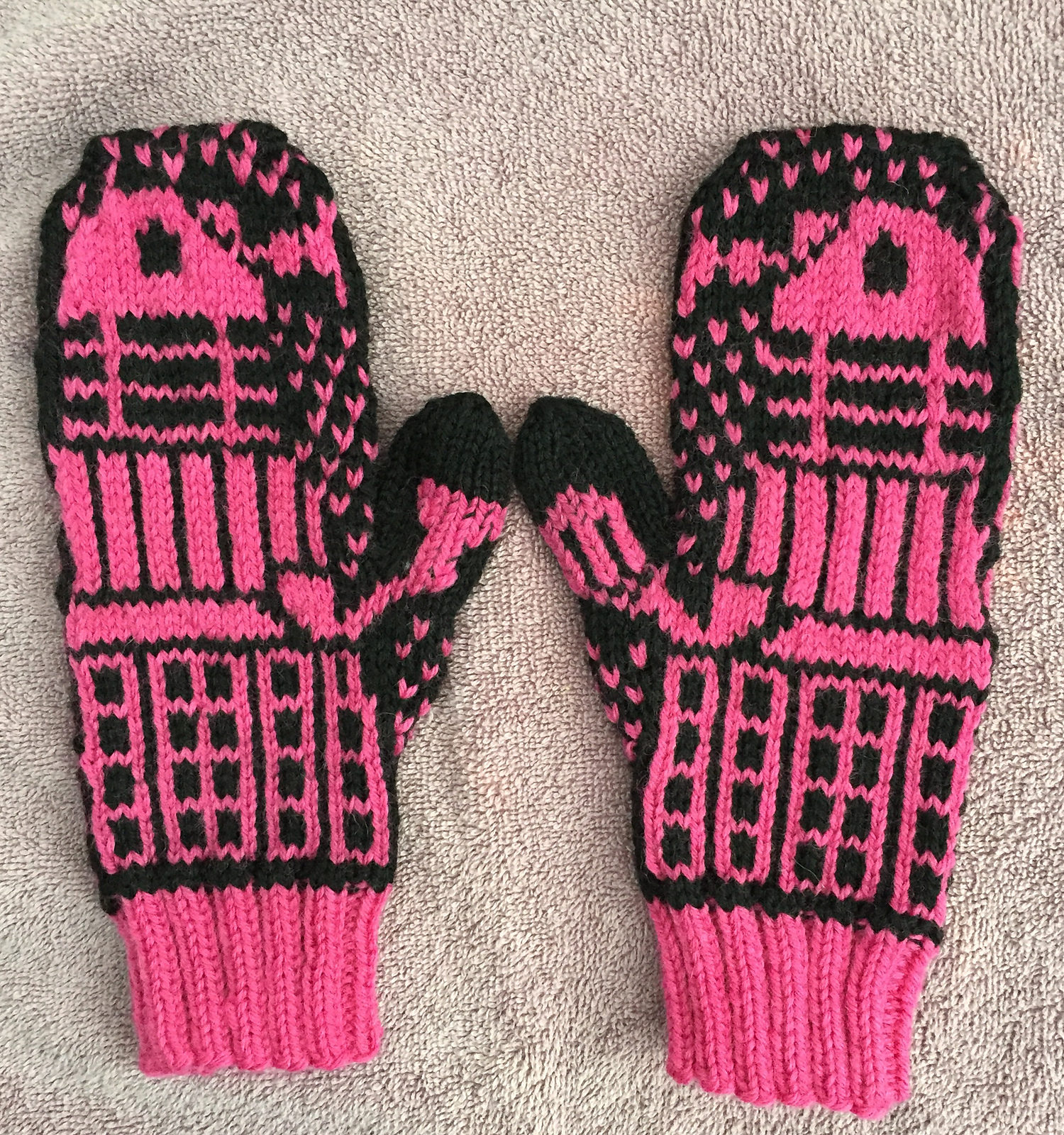 Dalek Mittens
The INSULATE! mittens are inspired by Doctor Who's nemesis. Designed by Amy van de Laar. Pictured project by PigeonChld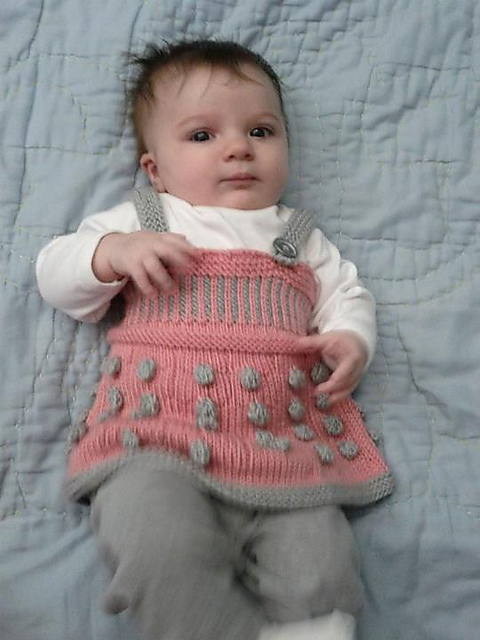 Mommy's Little Dalek Jumper
The Doctor could be in trouble if he was ever confronted by Daleks as cute as this one designed by ABitterKnitter! One size 18.5″ chest.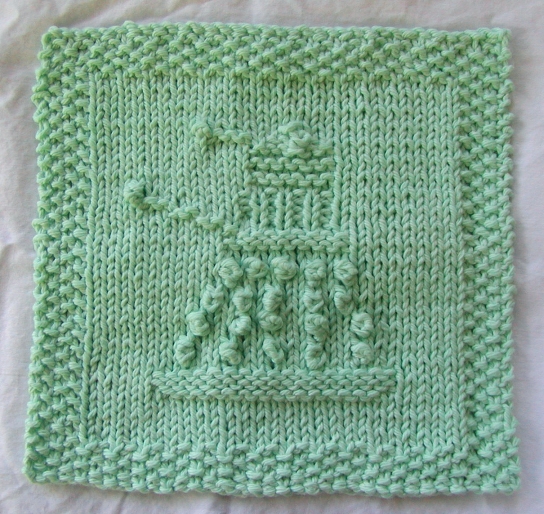 Dalek Motif Wash Cloth or Afghan Square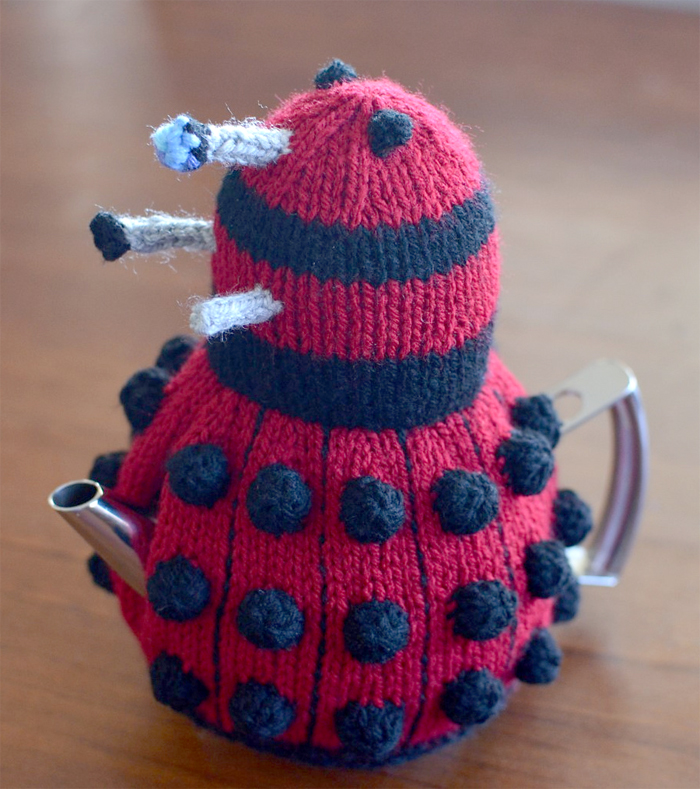 Dalek Tea Cosy
Teapot cozy inspired by Doctor Who's nemesis in DK yarn. Knit flat and seamed. Designed by Gail Hodgman.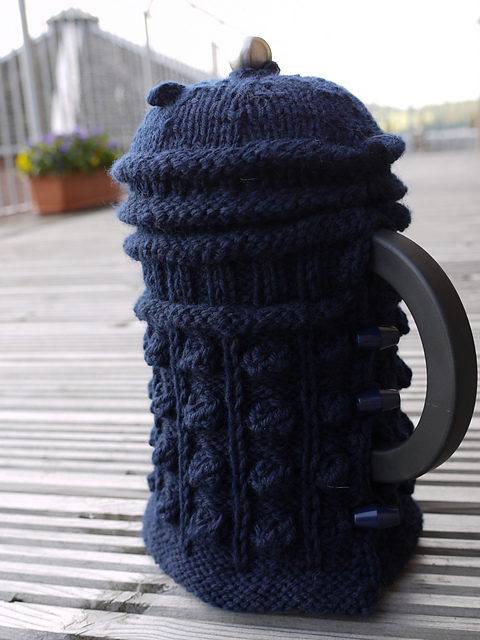 Caffeinate! Press Style Coffee Maker Cozy
Coryna Blasko designed this Dalek-inspired coffee maker cozy.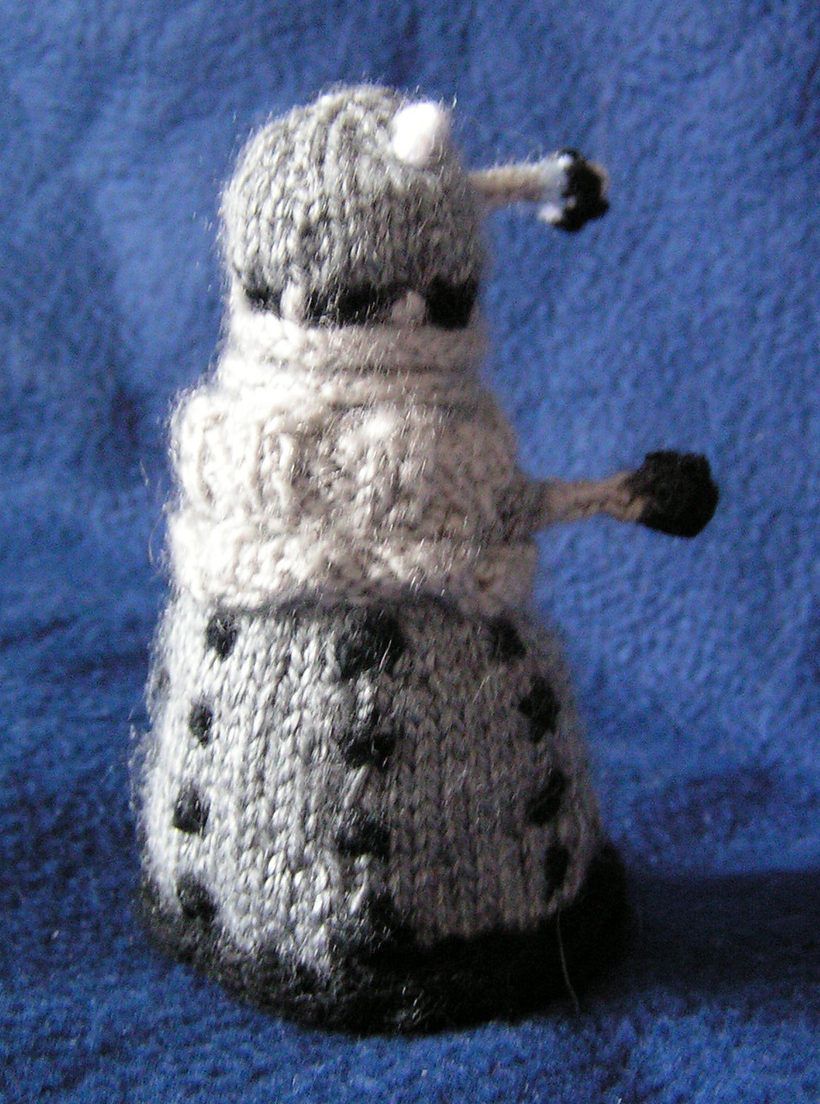 Dalek Toy
Patterns for Purchase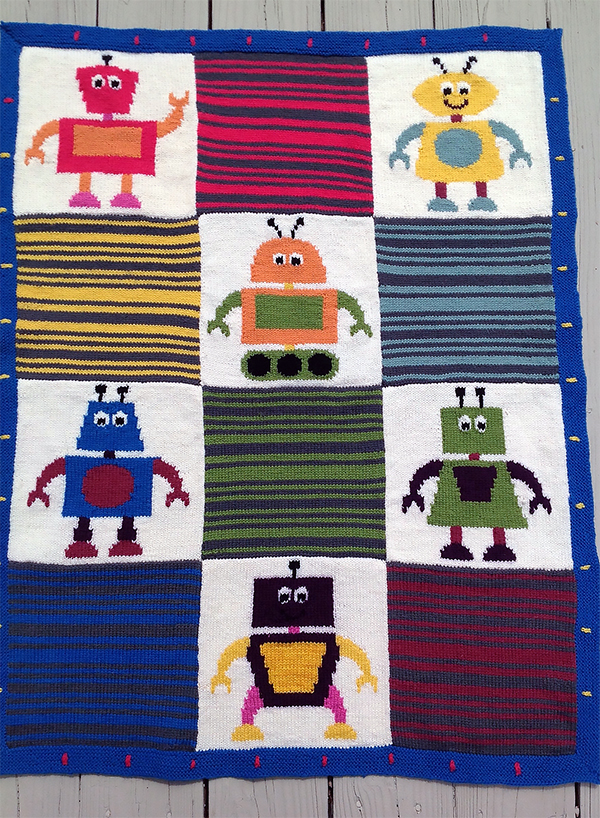 Knitbots Baby Blanket
Baby blanket featuring six baby-friendly brightly-colored robots knit with intarsia interspersed with some rainbow-striped stockinette squares. Great use for stash or scrap yarn. Designed by Vikki Bird. DK weight yarn. Pictured project by slmwhr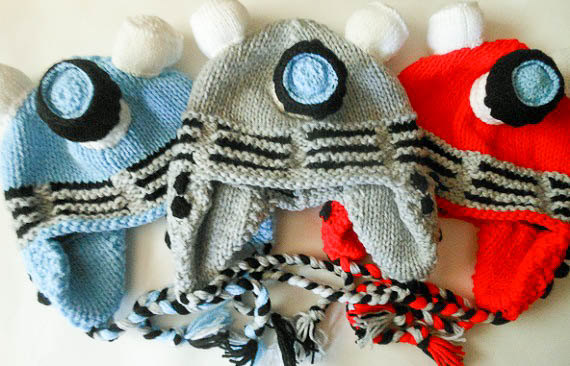 Dalek Hat
Dr. Who inspired hat.
See more Doctor Who inspired knitting patterns, many free patterns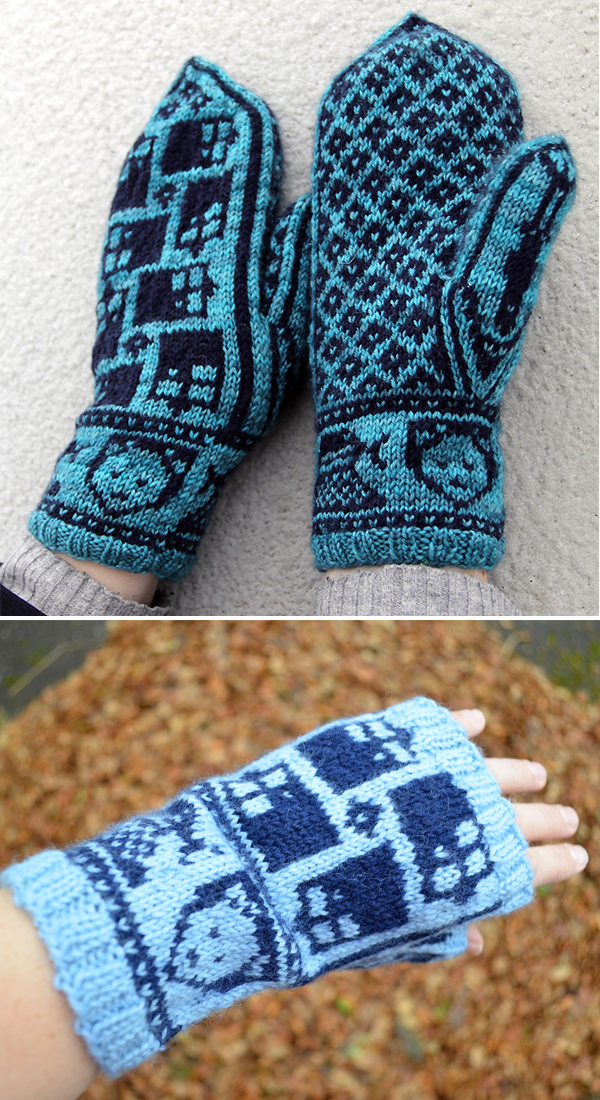 Warmer on the Inside Mittens or Handwarmers
These Doctor Who inspired mittens or fingerless mitts feature swirling TARDIS police boxes, Daleks, Cybermen, and weeping angels on the cuffs, and sonic screwdrivers on the thumbs in stranded colorwork. Fingering weight yarn. Designed by Maire Martin. Pictured projects by knittintin and AnniinaK