Scrap Accessories Knitting Patterns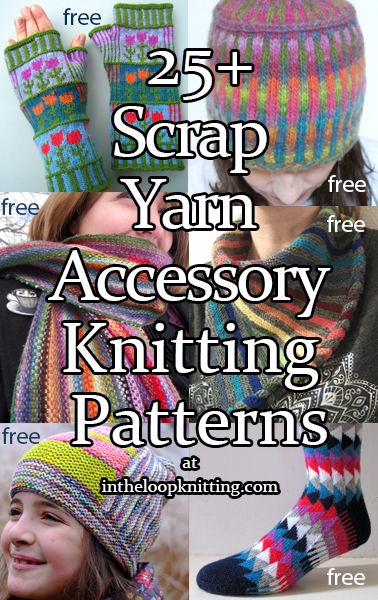 Great ideas for using up leftover, scrap, stash yarn in these knitting patterns for hats, cowls, scarves, mitts, socks, and other accessories.
To get the knitting patterns, scroll down the page to the individual pattern you want and click on the link to that pattern.
These patterns are not my designs but links to other designers who have generously shared their patterns. If you have questions about how to knit a specific pattern, please contact the designer directly.
All links on this site are for informational purposes, but please note that some links are to affiliate sellers that pay me a small commission on purchases.
Skein Hash Cowl
Infinity scarf designed to be knit with leftover stash and scrap yarn. Knit flat in a garter stitch chevron on the bias. Designed for fingering weight yarn but adaptable to other weights. Designed by Sybil R
Log Cabin Mitts
Fingerless mitts knit in modular log cabin style. The pattern is written for three colors and it's a great way to use up leftover yarn since it only uses 110 yards total. Designed by Karen Templer.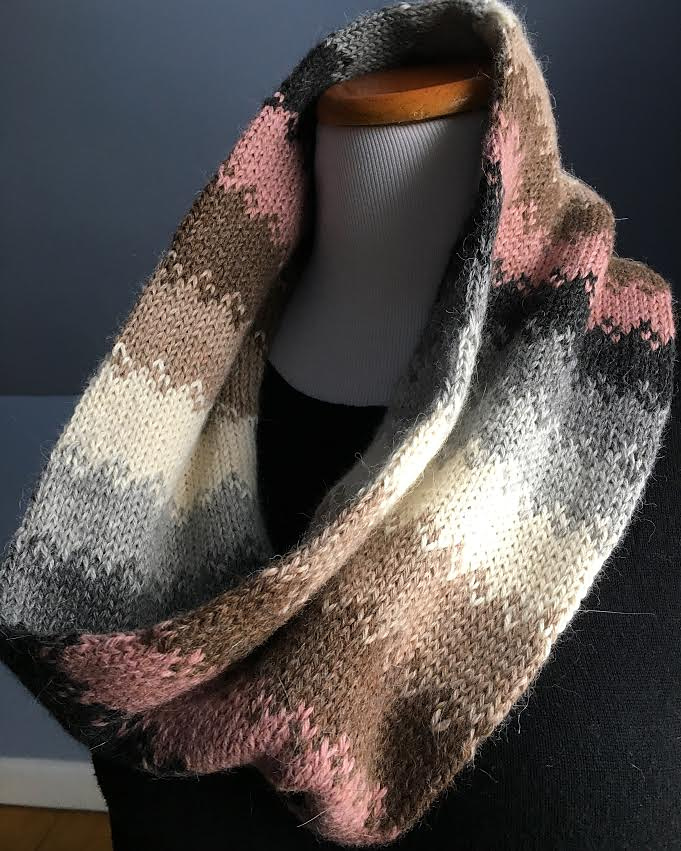 Hawthorne Street Cowl
Reversible cowl knit in stripes of varying widths separated with three simple rows of colorwork to transition from one color to the next. Designed for 7 colors (or more), it's a great use for leftover yarn. DK yarn. Designed by Holli Adams Samet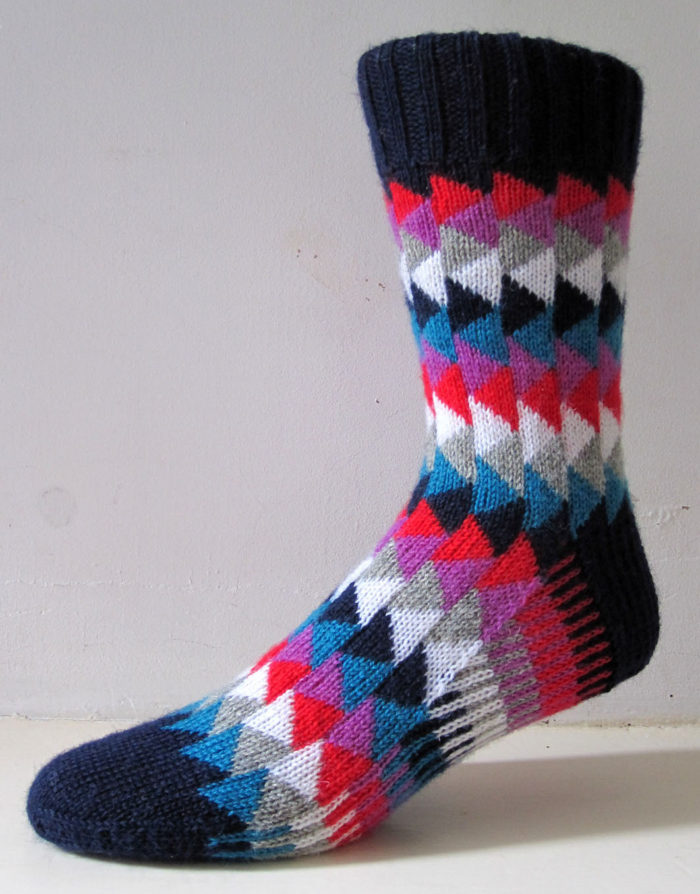 Gander Socks
A very simple stranded sock pattern of triangles, ideal to use up leftovers. Designed by General Hogbuffer.

All That Jazz Cowl
This stranded and fair isle cowl was designed for up to 16 colors of DK yarn but can be adapted to any number as few as 4 or 5 so it's perfect for scrap or stash yarn. Designed by TheTwistedYarn. Pictured project at top is by NaugyKnits who used 13 colors.
Corrugated Pillbox Hat
A pillbox had with multi-colored vertical stripes in corrugated ribbing and a latvian braid at the crown. The designer made this hat with scraps of Noro Kureyon, but you can use also use just two different colorways. Designed by Ellen Rodgers
Peace Sign Mittens
These Ingela mittens feature stranded colorwork of peace symbols and hearts. 3 sises. Perfect for scrap or stash sport yarn. Designed by Kamilla. Available in English and Swedish. Pictured project by MissAcacia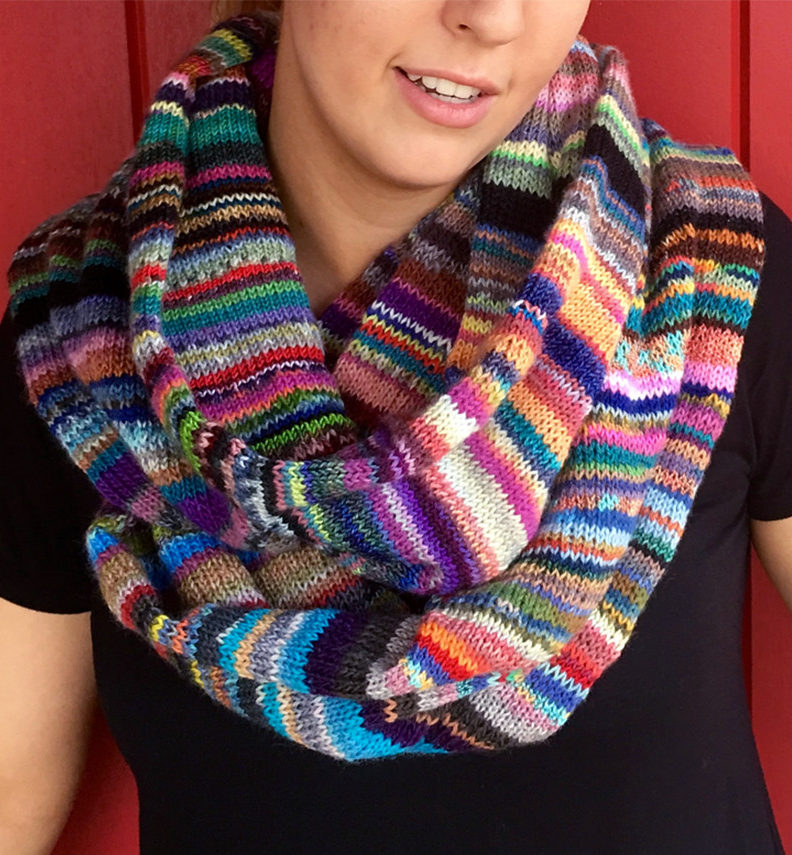 Fiddly Bits Cowl
Create your own ball of yarn by knotting leftover bits of sock yarn for this cowl. This infinity cowl is knit in a tube so all the knots and stray ends are hidden in the tube's interior. Designed by Jana Pihota of Hipknitzer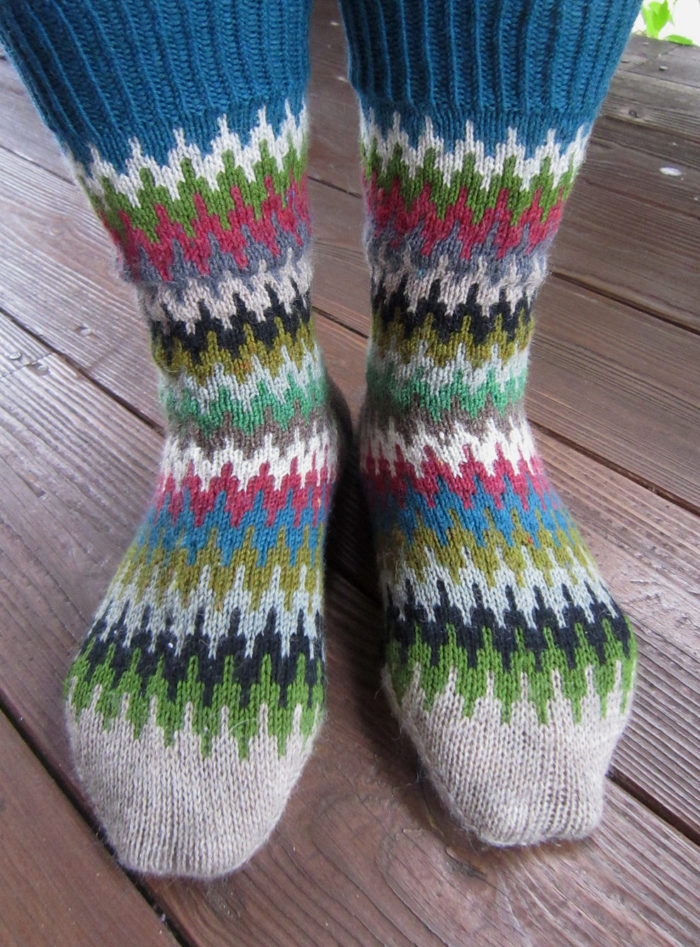 Le Quebrada Socks
A simple stranded pattern for colorful striped socks. 2 sizes. Perfect for stash or scrap yarn. Designed by Dela Hausmann. Available in German and English
African Adventure Bag
Purse using the modular shells and slipstitch-bands designed by Horst Schulz for his African Adventure Afghan. Designed by Phazelia. Available in English, German, and Norwegian.
DaPunzel Neckwarmer
Triangle shaped scarf with braided edge and stripes that are perfect to use up scrap yarn. Fingering yarn. Designed by Finja Hansen. Available in German and English, but the English is not always clear, so you might want to check the project notes of other knitters and the video she mentions.
Blinking Eye Scarf
Striped openwork scarf is great for stash and leftover yarn. Includes instructions for shawl as well. Designed by JeanMossHandknits
Dazzle Hat
Knitted using fun, easy garter stitch short row stripes, this hat offers many options to play with color and works up super fast. Great for stash and leftover yarn. Designed by Katy Osterwald
Greenwich Cowl
Buttoned neckwarmer with fringe. Great for stash and leftover yarn. Designed by AuntJanetsDesigns
Anguloj Mitts
Fingerless Mitts designed for at least 3 yarns so it's great for stash and leftover yarn. Designed by Fiber to Fabric Magic
Stashbuster Slouch
Textured loose-fitting slouch hat or beanie using scraps of different colored worsted yarn. Sizes toddler to adult. Designed by Rian Anderson
Bazaar Socks
Stranded colorwork in seven colors makes these socks perfect for using up scrap sock yarn. Designed by Priscilla Gibson-Roberts
Allegiant Hat and Cowl Set
Hat and cowl set featuring garter stripes and sections of colorblock in garter stitch, mesh and garter rib. Cowl is worked flat with 3 options: cowl, infinity scarf and scarf. Aran weight yarn. Designed by britt schmiesing
Tilting Fair Isle Hat and Mitts
Bands of stranded colorwork are separated by short-row wedges that put everything at angles for a quirky effect.
Easy Dunkelbunt Cowl
This colorful cowl is worked flat in mosaic / slip stitch colorwork. A great way to use up leftover yarn in your stash!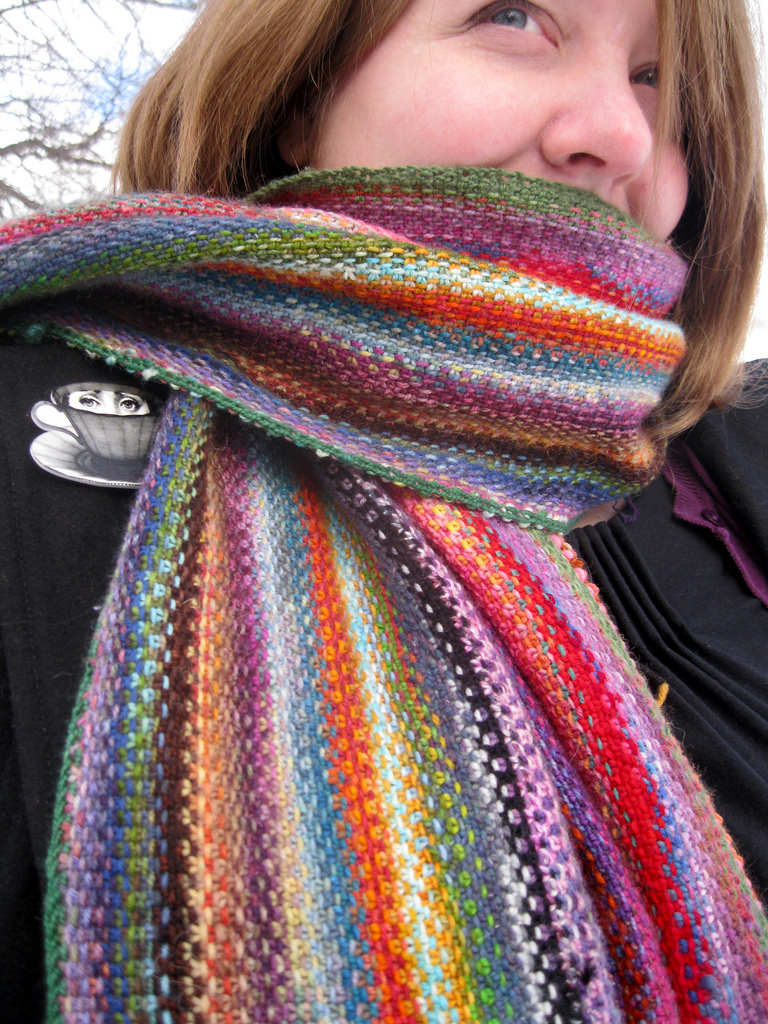 Mini Mania Scarf KIT
Hand-dyed mini skeins to knit this colorful scarf. 4 scarf sizes. Designed by Sarah Core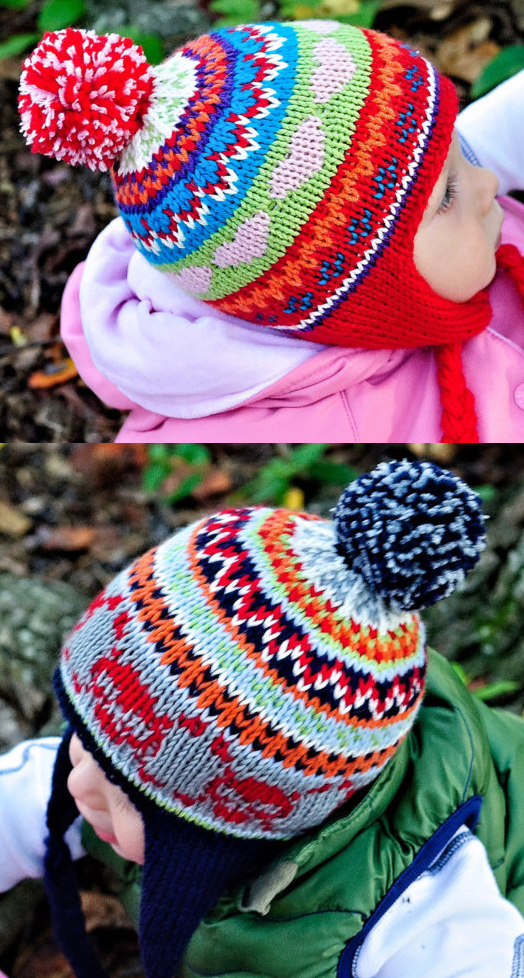 Cheery Scrap Cap
Sizes from Adult to Newborn. Two designs are included for this earflap hat – one featuring a row of hearts, the other a skull and crossbones.
Terry Matz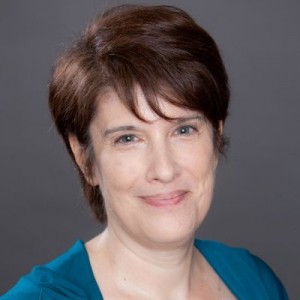 Terry is a knitting late-bloomer, learning to knit as an adult from Internet tutorials, because she wanted a craft that was useful, fun, and portable. Knitting hats for cancer patients inspired her to design her own patterns—available for free at her blog, intheloopknitting.com. Terry met her husband Ken at a science fiction convention and moved to the Kansas City area to be with him more than 30 years ago. Terry supports her yarn stash by creating websites and other digital media. Terry firmly believes in Knitting in Public—it's a great conversation starter!